Last updated Apr. 18, 2023 by Peter Jakes
Working as a food delivery driver freelance might be an excellent choice for those searching for flexible part-time employment that allows them to choose their hours. The income may be pretty awesome (usually ranging from $15 to $20 per hour with tips); in most situations, you can choose how much (or how little) you want to work.
Using any of the following applications, you may pick up takeaway orders from neighborhood restaurants and deliver them to consumers at their homes, places of business, or even public places like parks and other open areas.
Even while the level of demand is often strongest in big cities such as New York, Los Angeles, Seattle, and San Francisco, most of the applications listed below may also be used in smaller towns.
If you discover that one app does not have as much demand as you would like, you should keep in mind that nothing is preventing you from signing in to two or more apps simultaneously to try to optimize the amount of money you make using those apps.
Delivery applications let independent contractors make their deliveries. As a result, you have much more freedom about what and where you deliver than working for one organization.
1. Uber Eats

Perhaps you've heard of Uber. Uber is a ride-sharing service that provides transportation. You may not feel at ease chauffeuring folks about town, however. Instead, you may deliver meals to consumers using Uber Eats.
You can deliver for Uber Eats anytime, just like other delivery apps. Additionally, you have a choice of wheels. You may provide using a vehicle, scooter, bicycle, or other means of transportation, depending on the city in which you reside.
2. DoorDash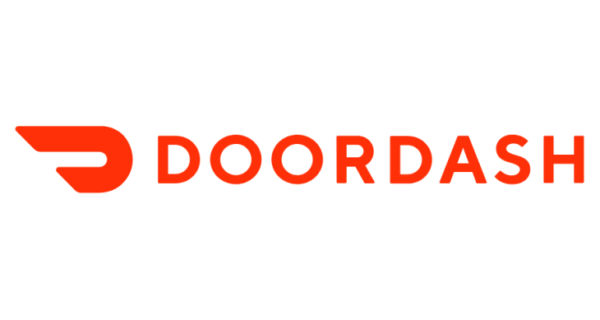 DoorDash specializes in delivering hungry customers restaurant meals as a Dasher. Dashers search for delivery jobs using the DoorDash app. With tips, you may earn between $2 and $10 for every delivery.
3. Postmates
Drivers for Postmates deliver a variety of items. You may bring food from a restaurant, groceries, or a purchase from a liquor shop. Due to the type, there may be more delivery jobs available. Because Postmates completes all deliveries in under one hour, customers enjoy them.
4. Instacart
Groceries are delivered to customers' homes by Instacart shoppers. Their software makes it simple to find work and earn money quickly. Full-service shoppers may gain the most money but must have a vehicle. On the Instacart app, you search the grocery store's aisles for other people's goods.
5. Shipt
According to Shipt, delivering goods may bring you up to $22 per hour. In certain cities, your income will increase. Earning a consistent income is made simple with weekly payments. Customers using Shipt must fulfill the following requirements:
6. Gift Giving
Favor Delivery will deliver what customers need in less than an hour, similar to Postmates. As one of Favor's "runners," you may work full- or part-time. Running for Favor is more like working as a personal assistant. You may pick up and deliver a dry cleaning order, transport food from a restaurant, or deliver groceries.
7. Caviar
You may deliver customers' food orders using the Caviar app. Clients depend on drivers like you to have meals when they want them. You may earn up to $25 per hour as a Caviar courier. Before accepting work, you can view the pay and the pick-up and drop-off locations. Finding the greatest jobs is easier when you know your destination and expected salary.
8. Saucey
Saucey delivers your preferred alcoholic drinks to your home in 30 minutes. In comparison to some other delivery applications, the delivery window is smaller. You can choose your hours when you work as a Saucey courier. You'll deliver things using your car.
9. Eaze
You may deliver with Eaze if you reside in California. You don't truly work for Eaze, however. As an alternative, you provide a dispensary that Eaze partners with. As you can see, the Eaze app facilitates the delivery of marijuana orders to clients. Drivers like you make these deliveries.
10. Amazon Flex
One of Amazon's delivery options is Amazon Flex. You will pick up and deliver purchases from Amazon, Amazon Prime, and Amazon Fresh when you pay for Amazon Flex.
11. Going Puff
In 2013, two college students developed the concept for Gopuff while trying to meet demand by delivering things to other students.
12. Grubhub
Operating in 2,700 cities is Grubhub. Additionally, they collaborate with more than 140,000 restaurants. Seamless, which has a 2.8-star Trust Pilot rating, is also owned by Grubhub.
Best delivery service to work for
The only kind of business that DoorDash does is the delivery of meals from restaurants. However, like Uber Eats, clients are not restricted to getting delivery at their homes or places of business since the service will transport them to parks and sports fields. More than 7,000 communities in the United States, Canada, and other nations are serviced by DoorDash's operations.
DoorDash drivers must arrange shifts up to six days in advance, and once they do so, they must be online for a certain amount of time. This is in contrast to the Uber Eats model, which gives drivers the freedom to work whenever they want.
Therefore, it is most useful for those with a clear idea of their schedules. A work-on-demand alternative is available that goes by the name Dash Now, but you can only use it during peak hours.
Best delivery app to work for
Shoppers that use Instacart bring customers' items to their homes. Their software makes it simple to find work and start earning money quickly. Of course, the best way to maximize your earnings is to become a full-service shopper; however, this requires you to have access to a vehicle.
As a shopper for Instacart, your job is to walk the aisles of grocery stores and pick up people's items using the app. After that, you will load the customer's items into your vehicle and drive them to their location.
You decide when to start and stop working, just like with DoorDash. You can determine your work schedule according to what works best for you in the long run. Every week, Instacart will pay you, and you also have the opportunity to earn tips.
Best food delivery app to work for
Like Postmates, Favor Delivery will deliver everything customers need in under an hour. As a "runner" with Favor, you can work either part-time or full-time hours. When working as a runner for Favor, you are more akin to a personal assistant than anything else.
You may be asked to transport groceries and meals from restaurants or pick up and deliver dry cleaning orders. So making money with your automobile via Favor might be fascinating and potentially lucrative.
To become a runner, you need to be at least 18 years old and have access to a dependable mode of transportation. In addition to that, you need to have a spotless driving record and a personal one.
Every single one of the allocated hours comes with a guaranteed minimum wage. The average hourly salary for runners is between $10 and $18.
Apps like door dash to make money.
In addition to delivering takeout orders, Postmates drivers have the chance to transport other types of packages. Customers may utilize Postmates to request the delivery of a wide variety of goods, including groceries, alcoholic drinks, and much more, in addition to meals from local restaurants.
Postmates makes various delivery options available in key cities around the United States, including New York City, Chicago, Angeles, Seattle, and Portland. Because of the extensive selection, there is the potential for you to get a large number of orders, and so increase your income.
To be eligible to deliver for Postmates, you must be at least 18 years old and own a vehicle that meets the requirements, such as a car, scooter, or anything else.
All tips and revenue made via the Postmates app belong to individual Postmates drivers. You can withdraw your profits anytime, or you may get free deposits weekly instead.
To become a Postmates driver, you are not required to pay any fees or make any time commitments; you only have to download the app and check in online anytime you want to earn money.
Frequently Asked Questions
1. What food delivery app earns the most money?
Instacart and Shipt have the highest hourly prices, averaging $29 and $20, respectively. The yearly salary of Uber Eats, DoorDash, and Grubhub are higher than those of drivers for other services because of the companies' massive client bases.
2. Which delivery job gives you the most money?
DoorDash drivers get an annual national average income of $45,555, according to their company. However, the federal average pay for a Grubhub delivery driver is $47,378 annually.
3. What pays more, UberEats or DoorDash?
Compared to DoorDash drivers' average annual salary of $36,565, Uber Eats drivers take home an average of $41,175. Uber Eats and DoorDash has a median income of $27,000, but the 75th percentile earns $44,500 and $41,500, respectively.
4. Who pays better DoorDash or Grubhub?
According to the data, Grubhub has a significant advantage over Doordash in gross revenue per trip, at $10.26 compared to $7.93.
5. How can I make money now?
To earn money over the internet. Find an independent job on the internet. Conduct tests on mobile applications and websites. Get paid to complete surveys. 5. Become an affiliate to get income from your site.
6. Who pays more DoorDash or Postmates?
If you drive for DoorDash or Postmates, you may expect to earn $100 or more each day. Drivers for DoorDash get $23 per hour, while those for Postmates make $10.50 to $17.50.
7. Which company pays the highest salary for a delivery boy?
Zomato employees informed us that they earn around Rs 20 for deliveries within four kilometers and receive Rs 5 for every kilometer.
8. Does DoorDash pay daily?
DoorDash drivers choose between having their wages deposited into their bank accounts weekly via a safe and secure direct deposit or making daily payments without incurring fees using DasherDirect.
Summary
Back in the day, if you wanted to get a job as a food delivery driver, your best bet was to apply for a regular position as a part-time employee at a specific restaurant. But, unfortunately, the money was not very good, the hours were restricted, and your supervisor determined your schedule.
Things are much different now than they were before. Working as an independent contractor allows you to earn additional money and choose your hours; all you need is a vehicle, whether it's a car, an electric scooter, or a bicycle.
You may do this either on a part-time or full-time basis, depending on your availability. One of its primary advantages is that this form of employment allows for a flexible schedule.
Even though many of the jobs on this list provide competitive hourly wages, likely, you aren't looking to create a career out of providing delivery services. One of the most significant drawbacks of working as a delivery driver was that your schedule was completely dependent on the decisions made by your company.