Last updated Dec. 9, 2022 by Jessica Green
Postmates Driver is an online delivery service sponsored by Uber. It employs drivers to deliver food and other grocery items to customers who place orders.
Founded in 2011, Postmates operates on a completely legitimate platform, and it has recently been acquired by the well-known transportation company Uber.
Doordash Driver
Like Postmates, DoorDash is a platform that pays drivers to deliver customers' food and grocery orders. It is available in thousands of cities across the United States, Australia, Germany, Japan, and Canada.
As a customer, placing an order on DoorDash is straightforward. Once you download the DoorDash app and create an account, you can place an order after entering your address. Your order will be made available to you in minutes.
As a driver, DoorDash is a great platform to make cool money. It allows you to keep 100% of your tips. You can earn an average of $15 to $17 per hour, depending on the number of orders you take.
Postmates Driver App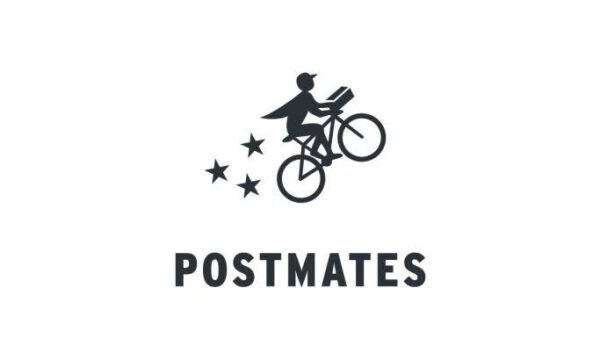 Postmates has a mobile application for customers and its drivers like other food delivery services. It offers two applications that serve different purposes.
One of its applications is created for drivers, while the other is meant solely for customers. Both applications are free for downloads.
The Postmates drivers app/ Postmates fleet app helps drivers connect with customers needing food delivery services. With the application, drivers on Postmates can accept or decline customer requests.
In addition, the Postmates drivers app aids drivers in picking orders and delivering orders successfully.
After acquiring Postmates in 2020, Uber officially announced that the Postmates driver app would be closed, and customers were directed to the next step.
Uber Eats Driver Reviews
UberEATS is a popular food delivery service that allows its users to order food from nearby restaurants. Once an order is placed, it gets delivered to the customer by an UberEATS driver.
The wage you receive as an UberEATS driver depends on the number of requests you accept, the time of order, the location, and other factors. On average, an UberEATS driver can earn between $12 and $ 20 per hour.
UberEATS pays its drivers once every week via direct deposit. Here're some requirements to become an UberEATS driver:
Must have a clean criminal record
Must be of legal age
Must be a resident of the United States
Must own an insurance
Must possess a valid driving license.
Postmates Reviews
Here are some pros and cons of Postmates:
Pros
Healthcare Insurance: Due to its partnership with Stride, drivers on Postmates can access affordable healthcare plans.
Incentives: For every 30 delivery requests you accept, Postmates will provide you with a $500 reward bonus.
Flexible Working Schedule: Postmates allows its drivers to decide their working hours.
In-app Chat: This feature provided by Postmates allows its drivers to communicate easily with customers while delivering orders.
Income Report: Postmates provides a transparent system that allows you to access your income report. In addition, Postmates drivers get to keep 80% of the delivery fee.
Cons
Low Waiting Rates: Postmates pays its drivers 10 cents every minute they wait to pick up an order.
Postmates don't cover expenses that involve gas and car repair.
Can Postmates Be Trusted?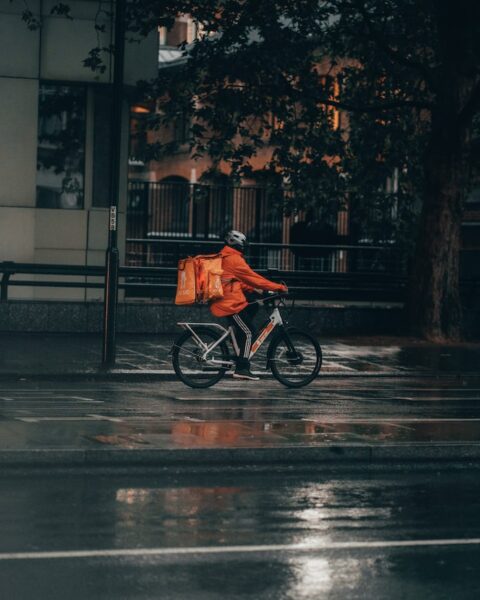 Yes! Postmates can be trusted. However, it is no longer in operation. After its acquisition by UberEATS, Postmates has shut down all of its activities.
Founded in 2011, Postmates was a direct competitor to UberEATS. However, it was acquired by UberEATS in a bid to gain control of the food delivery industry. As a result, drivers on Postmates have to apply to become UberEATS drivers.
Before its merger with UberEATS, Postmates could be trusted. It had millions of customers across the United States and was in partnership with various restaurants.
In addition, Postmates carried out criminal and vehicle checks before employing its drivers. It also uses a Secure Socket Layer (SSL) to protect its customers' information.
Is Postmates Worth Doing?
If you are in need of a good-paying job with a highly flexible schedule, then yes! Postmates is worth doing
On average, drivers on Postmates can earn up to $25 per hour, but this depends on many factors. For example, the amount you receive from Postmates depends on the following.
Pick-up Rates: For each order you make from a restaurant/grocery store, Postmates will pay you a flat amount. This amount differs from state to state.
Mile Rates: Postmates also pays for the miles you drive when picking up and dropping off the order.
Drop-off Rates: This amount depends on the city you reside in. For each order you successfully drop off, a flat amount will be paid to you.
Tips: 100% of the tips belong to the drivers.
Per Minutes Rate: Postmates pays its drivers for each minute they wait to pick up an order.
Is Postmates Better Than Doordash?
Postmates and DoorDash are two of the industry's most reliable food delivery services. Here's a comparison to determine which is better than the other.
Availability: Postmates is available in over 5000 United States and Mexico cities. However, DoorDash is available in over 7000 cities in Germany, Australia, Canada, Japan, and the US.
Ease of Use: They both come with an easy-to-understand interface and a straightforward process of placing orders.
Pricing: They both have similar pricing systems. However, Postmates offers a "Postmates Unlimited" service that allows you to save money if you place orders regularly.
Restaurant Options: Both Postmates and DoorDash partner with a good number of restaurants. However, Postmates doesn't limit you to their partner restaurant. You can decide to order from wherever you want to.
Customer Service: They both offer email and phone support services.
Do Postmates Drivers Eat Your Food?
There have been lots of reviews from customers who claim that their Postmates drivers take a taste of their food before making a delivery.
According to a study conducted by US Food – a food supply company, it was discovered that 28% of food delivery drivers take a bite of a customer's order before delivery. To reach this conclusion, US Food interviewed about 500 food delivery drivers.
So, do Postmates drivers really eat your food? Not really! There's only a 28% chance that a delivery driver would eat your food.
If you're worried about your food being eaten by a stranger, you can request a tamper-proof label on your food from the restaurant taking your order.
What is Better, Uber Eats or Postmates?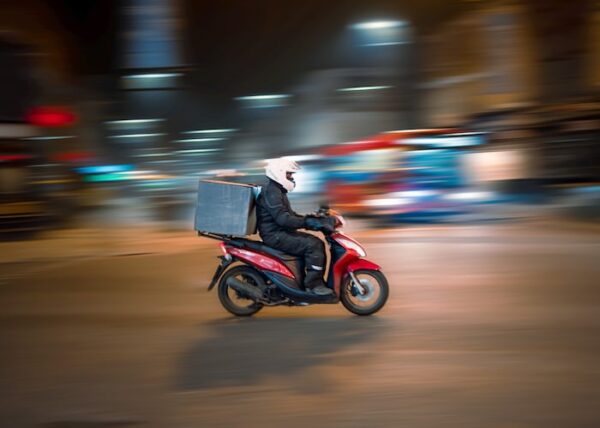 Before its acquisition by UberEATS, here's a comparison between Postmates and Uber Eats.
Availability: UberEATS is available in more than 3500 cities and over 13 countries. However, Postmates is only available in Mexico and the United States.
Walker Courier Service: For deliverers without a car, Postmates provides an opportunity to still make money by making deliveries on foot or bike. However, this service is not readily available on UberEATS.
Background Check: UberEATS and Postmates conduct background checks on their drivers before employment.
Rating System: UberEATS and Postmates employ a "thumb up and Thump down" system of rating drivers.
Does Postmates Refund Money?
Yes! Postmates offers refund services. However, the amount you receive as a refund depends on how fast you cancel an order. For example, if you cancel before Postmates forwards your order to a restaurant, you will receive a full refund with no charges attached.
You can request a refund via the Postmates delivery app or website. In addition, the Postmates customer service support team is available to deal with issues related to delivery, refunds, and more.
Conclusion
Postmates is a great on-demand food delivery service that allows customers to place orders for drinks, food, and groceries. However, it has seized operations after its merger with UberEATS. As a result, all clients of Postmates will be redirected to UberEATS.
Frequently Asked Questions On Postmates Food Delivery Service
Does Postmates pay daily?
No! Postmates does not pay its drivers on a daily basis. Instead, it pays once a week and makes payments via direct deposit.
How much can you make on Postmates in a day?
According to various research, you can make up to $200 a day on Postmates by taking deliveries during peak hours and being available in hotspot areas.