Last updated May. 24, 2023 by Charles Zemub
13 inspiring financial freedom (books that will change your life)
Do you know that some financial freedom books can transform your life? If you are searching for a way to improve your economic life, you may read some inspiring books to actualize great reasons quickly. You may have deployed several strategies to gain your financial freedom.
But after making much effort, you always experience failure in the end. So if you intend to enjoy a life of zero financial worries, you must change your lifestyle and make reading a passion. So what are the best inspiring financial freedom books to read?
In this article, you will discover the 13 inspiring financial freedom books to read and change your economic life completely.
Why should you read Inspiring Financial Freedom Books?
When it comes to walking toward financial freedom, almost everyone has a different opinion to make.
However, many financial experts that understand what it takes to remain in financial bondage have shared their views in writing to inspire the next generation.
So if you are still stuck in financial bondage, reading inspiring financial freedom books may enable you to become successful within a twinkle of an eye.
But must you read a financial freedom book before embracing a new change in your life? Unfortunately, you are stuck in financial bondage because you lack the knowledge to gain financial freedom. Hence, consider reading inspiring financial freedom books because of the following reasons.
Change your mindset about wealth.
Almost every average individual has the same mentality about wealth. This is why your friends in the same class never think outside the box to uncover opportunities around them. Instead, your mindset can lock you in financial bondage for a longer time.
If you fail to change your view about getting rich, money may never come your way. However, reading an inspiring financial freedom book will change your mentality about wealth and boost your chances of becoming rich.
Become financial literate
Financial literacy can determine your route toward gaining financial freedom. But when you depend only on what you know about finance, you may never move a step closer to financial freedom.
Most of these inspiring financial freedom books are professionally written to educate you on various ways to become super-rich in the future.
When you are financially literate, you will learn how to make your money work for you. While reading these books, devote your time to noting important points that will enable you to improve financially.
Put your money to work.
Almost everyone will have a different opinion when it comes to putting money to work. The rich focus on investing while considering risk factors.
However, low-income people prefer to put their earnings into luxury and care less about investing for the future. When you read financial freedom books, you will learn how to make your money work for you.
Learn about risk management.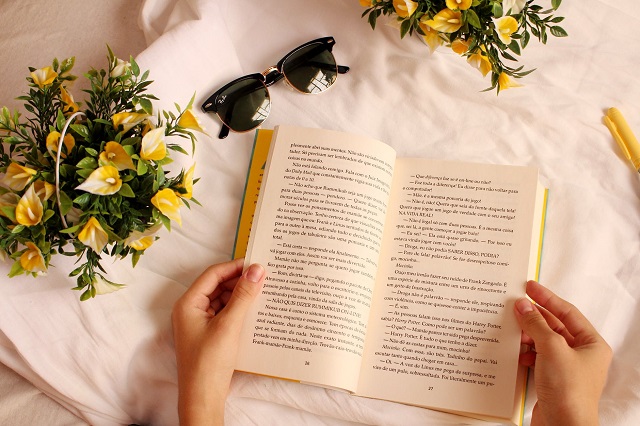 When you want to embrace your journey toward gaining financial freedom, various risk factors will attempt to stop you from reaching your dreams. However, you must be creative enough to avoid and manage these risks.
But you cannot manage risk factors if you don't have the background knowledge to begin the process. The good news is that some of these financial freedom books will educate you on how to manage risks and walk your way toward financial freedom.
Discover financial opportunities
An opportunity can transform your life within a twinkle of an eye. However, if you lack the potential to uncover financial options, you will always remain stuck in financial bondage. Nevertheless, there are strategic ways to follow when discovering life-changing opportunities.
Hence, you must learn the process to make things much easier. To become successful and rich, you must identify and take advantage of these opportunities wisely.
Inspire you to take action.
You may have the money, the time, and the energy to invest and embrace financial freedom. But you may be afraid of taking the first bold step. Maybe, you have had a terrifying experience in the past.
As a result of your experience, you begin to doubt the new life-changing opportunity.
If you must succeed financially, you must be highly motivated to take action. Your action will determine how long it will take before you become financially free.
Having seen the numerous benefits of reading inspiring financial freedom books, you will be motivated to purchase and read some books. But before buying any financial freedom book, you should check the book's ability to influence your economic life.
Hence, not all book's freedom books will help you become great. So which financial freedom books should you consider reading? The following 13 inspiring financial freedom books will set you on the route to becoming successful in the future.
The Boglehead's Guide to Investing
The Boglehead's Guide to Investing Boglehead'sas a second-edition DIY Boglehead'sat can give you true knowledge of investment wisdom and establish a good relationship with money. The author, John C. Bogle, used his experience in finance to render great financial advice to people.
If you pay close attention to every detail of this book, you will commence on your road toward making a successful investment. In addition, you will find the most up-to-date investment tips in this book.
Most people who have completed this book and taken advantage of its rich information may never experience poverty again. Some vital details in this book include how to buy and hold investments, laws of Roth IRAs, and Traditional, retirement plans of 401K and 403B.
The book also contains several principles and warnings that will enable you to stay afloat no matter the financial challenges you will encounter in life.
Once you complete this book, you will realize that investing is not quite challenging, and the strategies you deploy will determine the outcome of your investment.
You will also learn how to invest regularly, begin early, and learn about what you are investing in.
Financial Freedom: A Proven Path to All the Money You Will Ever Need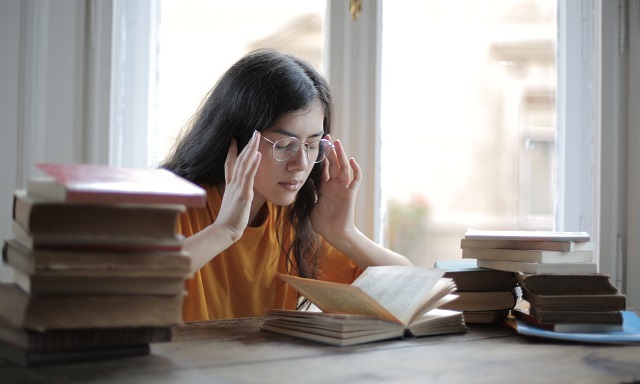 Grant Sabatier released this inspiring financial freedom book on February 5, 2019. The author focuses on analyzing his approach to gaining financial freedom fast.
According to the author, money will continue to remain unlimited until the end of time. However, time is always limited. Your ability to succeed in the world highly depends on your fast movement. The author was broke a few years back.
But after realizing he could not continue to live like this, he worked extra hard and became a millionaire after putting some creative ideas to work. Grant noticed that the global perception of money was incorrect and irrelevant to the current financial standing.
To correct this impression, he revealed new wisdom to enable people to attain greatness in the modern world.
From this book, you will learn how to save money without depriving yourself of happy moments and how to build side hustles and generate passive income in the future.
You will also discover how to travel globally at lesser prices, find the power of negotiation and think creatively to uncover other ways to make money.
This inspiring financial freedom book is worth your time, as you will not regret purchasing it.
Rich Dad, Poor Dad
What the Rich Teach Their Kids About Money That the Poor and Middle Class Do Not: The rich details contained in this inspiring book made it the #1 best-selling personal finance book of all time.
As a result of the positive impact it has created, Rich Dad Poor Dad has been translated into many languages, with millions of copies sold across the globe. This book specifies how the rich and the poor visualize investing money.
If you think you must become a high-income earner before becoming rich or powerful, this book will make you feel otherwise. You will state the difference between putting your money to work and working for money from the information provided here.
From this book, you will learn how to counter the belief that your house is completely an asset and educate you on how to train your child about future financial success and wealth acquisition.
You will also learn the difference between assets and liabilities and uncover many financial tips that will enable you to gain financial freedom quickly.
The Millionaire Next Door: The Surprising Secrets of America's Wealthy
Like most powerful financial freedom books, The MiAmerica's Next Door describes ways you can follow to become wealthy and successful in the future. The book shows that the richest people don't live in big cities.
But instead, they live next door to you. Tdon'ty point you should note from this book is the seven common traits that define people who have become rich through creative means.
The first edition of this book was written in 1998 by Thomas J. Stanley, while the new foreword edition was by Williams D. Danko in 2010.
In this second edition, you will uncover how to meet modern financial demands and begin your journey toward success. But is this book worth your time?
The Millionaire next door is a book that educates you on the best to follow to gain financial freedom quickly. Hence, you should find a way to add this book to your library collection.
The Automatic Millionaire, Expanded and Updated: A Powerful One-Step Plan to Live and Finish Rich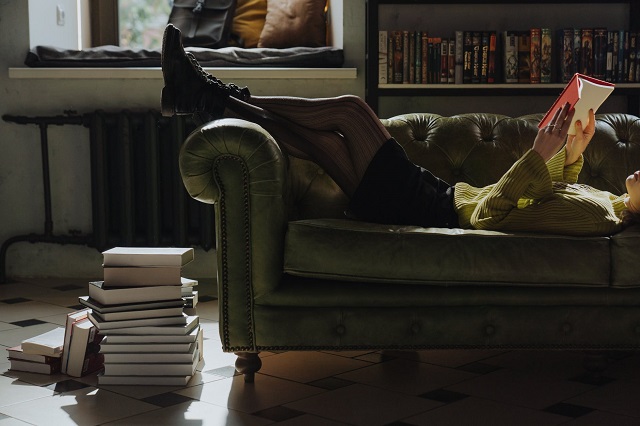 Since this book was released in 2016, over 1.5 million copies, have been sold globally. So why are people interested in this book? The Automatic Millionaire Expanded and Updated is a book by David Bach. The author clearly understands what it takes to become rich and successful.
Hence, he wrote this book to greatly impact people towards gaining financial freedom quickly and easily. From this book, you will see that you can become an automatic millionaire through a creative approach.
The author specifies that you don't necessarily need to generate a lot of money, budget, or interest in cash to become a millionaire. David enlightened people on becoming a millionaire with an hour of making unique plans.
With the timeless principles developed by the author, you will realize that you can walk your way into making millions based on realistic systems. This book lets you learn how to become an Automatic Millionaire from home.
Playing with FIRE (Financial Independence Retire Early)
How Far Would You Go for Financial Freedom?: In this inspiring financial freedom book, the author, Scott Rieckens, describes how he worked in a firm with a heavy workload and was depressed due to the nature of his job.
However, his story changed after listening to a podcast interview. He resigned from his job and devoted his life to attaining Financial Independence through early retirement. The author clearly understands what it takes to be overworked and face financial difficulties.
Through his life experience, Rieckens built a successful business and quickly attained financial freedom. So why should you read this book?
The author used his real-life experience to write this inspirational book. When you follow Rieckens' journey, you will discover how to attain your financial frRieckens't.
With the powerful advice and motivating case studies analyzed in this book, you will see how to live a happier and simpler life while enjoying financial freedom.
The Simple Path to Wealth: Your road map to financial independence and a Rich, free life
This inspiring financial freedom book was published in 2016 by JL Collins. The author describes how to become a great investor by making wise investment decisions. In addition, the book analyzes how complex investments were meant to benefit only the creators.
Hence, it specifies the best simple tactic to deploy in detecting complex investments and how to avoid them. The Simple Path to Wealth describes how people can avoid debt and walk out of obligation to freedom.
This book will also show how the stock market works and how to think about money creatively. You will also see several case studies that will inspire you toward success shortly. Risk factors have played a role in the downfall of many investors.
This book will clearly explain how to avoid becoming prey to these risk factors. You will realize how to work your way toward success with great financial plans.
Choose FI: Your Blueprint to Financial Independence Paperback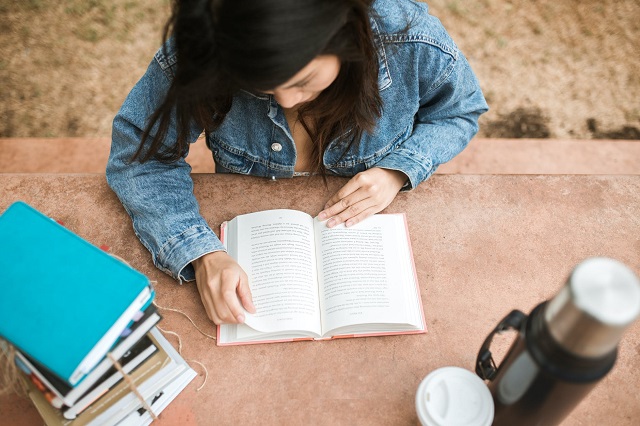 If you intend to experience financial freedom, consider reading this inspiring book. The authors, Chris Mamula, Brad Barrett, and Jonathan Mendonsa, clearly understand the dangers of poor choice of investments.
They coined a principle to help you think straight while making investment plans. If you want to create great financial independence, this book should be added to your home library collection.
The information contained in this book will guide you on escaping debt, becoming good with money, and creating a change in your financial story.
This book teaches you how to work towards success using various case studies of people in similar situations.
Once you purchase this book, your journey toward becoming successful will commence immediately.
Your Money or Your Life: 9 Steps to Transforming Your Relationship with Money and Achieving Financial Independence
When you hope to begin a journey towards gaining financial freedom, this book should make it to your library collection. Your Money or Your Life is a financial guidebook written to keep your thoughts and opinions about money in the right direction.
Your conversation about money will surely improve once you complete this book. This book teaches you how to develop great savings skills and escape debt. The book will also define the importance of caring for the planet while planning savings.
This implies that you will learn how to develop a good habit of handling money from this book. Are you struggling to maintain strict budgeting plans? This book will enable you to attain greatness and stick to a particular budget.
You will also learn how to invest your savings and create a passive income from your investment plans.
Meet the Frugalwoods: Achieving Financial Independence Through Simple Living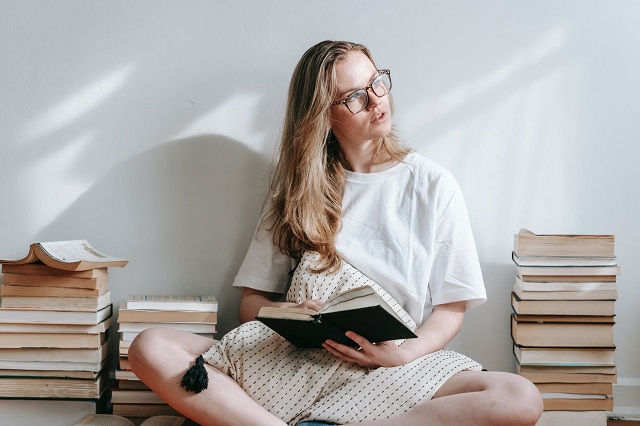 Elizabeth Willard Thames, the author of this inspiring book, shared her success story to inspire people toward greatness. She left her high-paying job and retired at the age of thirty-two to start a new phase in her career.
The strategic plans developed by Elizabeth and her family enabled them to reach their financial goals in less than three years. Self-confidence is a skill that will prepare you for attaining your financial goals.
The good news is that you will learn how to develop this unique skill from this book. So, if you read this book, you will learn from Elizabeth's story and improve your lifestyle.
I Will Teach You to Be Elizabeth'sd Edition: No Guilt. No Excuses. No BS. Just a 6-Week Program That Works 
Are you hoping to earn, save, and reach your financial goals? This New York Times bestseller book should make it to your library. The book will teach you how to boost your income automatically and spend wisely on your regular expenses.
Ramit Sethi, the author of this inspiring book, is called a "wealth wizard" because of his advanced skills in personal finance.
Ramit wrote this book with a powerful and simple six weeks program that works right for everyone. This six-week program contained in this book will teach you how to create high-interest bank accounts with no fees.
Ramit uses his expertise in finance to describe how people can automate their finances and send their money to the exact place they want it to be. If you are indebted, you will also learn how to escape debt quickly.
When looking for a big, massive raise at work, you will discover certain words to use for proper negotiation from this book. You will uncover information once you begin to read this book.
Broke Millennial: Stop Scraping By and Get Your Financial Life Together (Broke Millennial Series)
When you lose control over your money or are in debt, this book will give you the information to bounce back and restore your financial life. Broke Millennial is a book written to provide you with control over your finances and life.
This book teaches you how to escape poverty and quickly attain financial freedom. The book covers every term and several solutions to keep you in a good relationship with your wealth.
Erin Lowry, the author of this book, is a financial expert with years of experience in the field. She used her expertise to educate people on deploying various money tricks to reverse their financial situation and embrace success within a while. You should use the advice provided in this book to change your story.
Set for Life: Dominate Life, Money, and the American Dream (Financial Freedom, 1)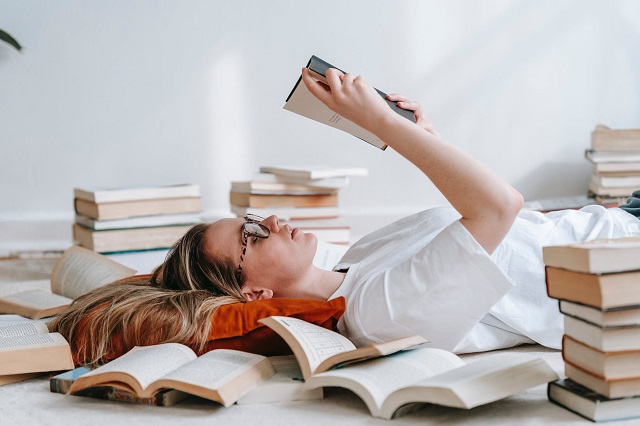 This inspiring financial freedom book focuses on young people who are already fed up with their career job and hope to work towards their passion in life. This book will give you the confidence required to succeed in life.
Set for Life gives you inspiration towards greatness. If you hope to realize your financial goals early in life, you should consider reading this book to realize your vision soon. In addition, this book teaches you that creating wealth from nothing is never impossible.
You will discover how to accumulate life-changing wealth to set you on a greater pace with life.
The book also contains how, to begin with zero savings and strive to reach a five-figure income. You may even attain six figures; this depends on your effort to get your financial freedom.
Conclusion
Thank you for reading this article up to this stage. If you are still following, it implies that your ambition towards reaching financial freedom is close to becoming a reality.
However, if you learn about this information without taking action, you will always remain in this spot in life.
The 13 inspiring financial freedom books listed above will change your life and guarantee your success with time.
As you read these books, note some vital key points that will assist you in the long run. For example, if you complete a book, you can use the acquired knowledge to establish a good relationship with money.