Last updated May. 24, 2023 by Charles Zemub
Earn 50k a year: How to become a bookkeeper from home
Have you ever hoped to earn $50k a year? If your financial goal is to reach this milestone, you can make it a reality by becoming a bookkeeper. People often wonder how a bookkeeper can earn up to $50k a year.
Well, thousands of opportunities across the internet can help bookkeepers reach their financial goals at the end of each year.
But before searching for these opportunities, you must learn how to render your job as a bookkeeper. So how can you become a bookkeeper? In this article, you will learn how to become a bookkeeper.
Who is a bookkeeper?
 A bookkeeper is a service provider responsible for managing a compiled record of sales, purchases, and other transactions.
As a bookkeeper, your employer can likely assign you more tasks. You must be prepared to render only professional services whenever your clients give one to you.
So where do bookkeepers work? Bookkeepers often work with an organization as full-time employees or freelance their skills remotely to any client willing to pay for their services.
As a bookkeeper, you can also work for individuals, small, medium, and big businesses. Hence, stop limiting yourself to opportunities.
What skills do you need to become a bookkeeper?
Just like every other profession, you are required to possess certain skills to be recognized as a professional bookkeeper.
In fact, no client will gladly accept to work with you if you don't have the necessary skills needed for rendering bookkeeping services.
So what skills do you need to become a Bookkeeper? You must possess the following skills as someone interested in rendering bookkeeping services.
Data entry skills
Data entry skill is one of the basic skills every bookkeeper is expected to have. Since bookkeeping-related services have to deal with financial data entry, you must devote your time to learning this skill.
You can learn it from various online tutoring platforms or from professionals on youtube, TikTok, and other online platforms.
Obtain an associate's degree.
Although most employers may not request your degree before accepting your application, you may still consider obtaining an associate's degree in bookkeeping.
With your degree, you will have an advantage over other applicants. Recruiters often recognize people with associated degrees in any field as a professional.
Hence, your degree will serve as an added advantage to your bookkeeping career. But if you don't have a degree, you can focus on learning other bookkeeping skills to improve your chances of securing bookkeeping-related jobs.
Obtain one year of bookkeeping experience.
Before you consider searching for a high-paying bookkeeping job, try to have at least one year of experience in the field.
When looking out to get some experience, focus less on making money and more on learning the basic skills.
Some companies offer an internship program for aspiring bookkeepers. You can work with them to acquire some knowledge and improve your expertise in this field before looking out for a job.
Best practices of accounting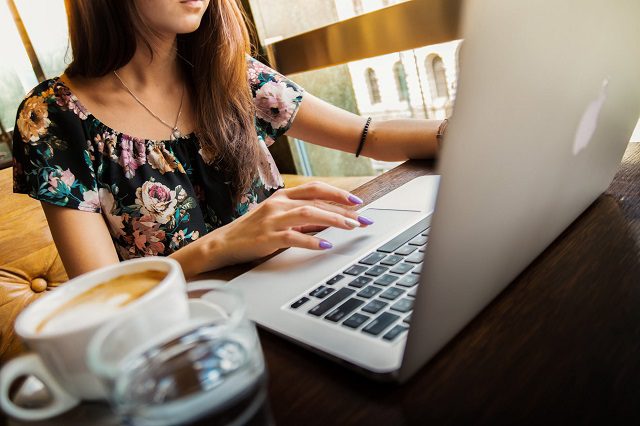 Because of the close relationship between accounting and bookkeeping, most people often misunderstand bookkeeping as an accounting profession.
Although bookkeeping is slightly different from accounting, you still have to learn the best accounting practices.
Upgrading your knowledge in the accounting profession will give you an added advantage toward becoming a professional bookkeeper.
Rendering tasks with a high level of accuracy
As a bookkeeper, you need to understand how to render jobs with high accuracy if you want to succeed in the field.
In fact, your work should be close to perfection. One mistake can make your recruiter lose some money or vital records. You must develop the skill of executing your jobs with high accuracy to avoid complicating issues for your recruiters.
Good basic math skills
You don't have to learn complex calculus to render your tasks professionally as a bookkeeper. But you still have to learn basic mathematics skills to help you to execute your services without errors.
Overall business skills
Every professional bookkeeper that earns $50k per year is business-oriented. Hence, you must develop unique business skills if you want to stand ahead of other job applicants.
You don't have to stress yourself in learning about business. Most platforms can help you in learning how to improve your business skills.
Problem-solving skills
Great problem-solving skills will help you to reach a milestone in your bookkeeping career. You must see solutions to every problem facing you at any given time.
Learn about client satisfaction and retention.
When you cannot satisfy your client, they may likely ignore to patronize you and work with your competitors. Customer satisfaction is essential in determining the success of every business.
If you cannot satisfy your clients, you should get ready to ruin your business with time. Almost every client has a unique demand whenever they are meeting bookkeepers. Your ability to understand what the clients want will determine your expertise in executing the job.
Multitasking
Multitasking skills are essential in improving the services you render as a bookkeeper. When you cannot multitask accurately, you may find yourself running out of time to meet clients' demands.
Multitasking is a unique skill that you can learn by yourself. You must train yourself to migrate from one set account to another within a few moments.
Your ability to switch fast in between accounts will determine the number of tasks to accomplish within any given time.
Multitasking skills will not only allow you to save time, but you will also execute more assignments fast enough. Whenever a client assigns urgent tasks to you, your multitasking skill should be able to save the day.
Basic computer skills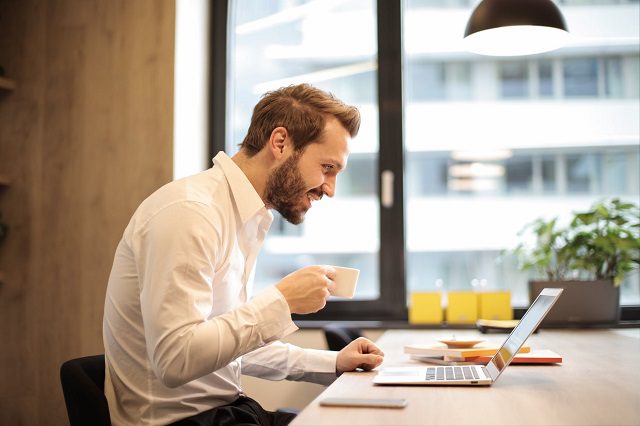 Unlike in the last century when bookkeeping jobs mostly had to deal with writing, bookkeeping tasks in modern times require computer skills. Hence, you must have good computer skills to execute your day-to-day activities.
So what basic computer skills do you require? You should learn computer skills, including Microsoft Excel, PowerPoint, Word, and many others.
Good customer service and communication skills
Your ability to relate well with people will determine if you will really become a professional bookkeeper with time. Bookkeepers are expected to communicate professionally with clients and satisfy their needs.
If you can interact excellently with people, most clients will definitely love to work with you. You must develop good listening skills to learn how to communicate professionally with people. You have to listen and understand what people want before making your contributions.
How To Become A Bookkeeper From Home
Becoming a bookkeeper from home may be difficult, especially if you're a newbie. However, you should never be discouraged, as your skills there are several ways to follow and bring your business to life.
So how do you become a bookkeeper from home? If you are interested in providing bookkeeping-related services to clients, you must follow these steps to become a bookkeeper from home.
Focus on Learning From others
Whether you are a professional or a newbie in a bookkeeping career, you should note that learning is essential to making your dreams a reality.
Learning enables you to master the basic bookkeeping skills recruiters demand. But, you must plan to finance your learning goals to succeed in the field.
There are several platforms to learn bookkeeping skills for free. But, most professionals that will give you the successful key points will definitely charge you some money to teach you some potential skills.
The duration of this training may depend on the package you signed up for. But the average period required for learning professional bookkeeping skills ranges from 3 months to 3 years. Hence, you must be prepared to invest your time, resources, and energy in learning these skills.
The good news is that you will never regret your action, as you will recover your initial investment when you land a $50k per year bookkeeping job.
Self Train yourself
Aside from learning from experts in the field, you can also self-train yourself and learn new skills. Before you consider training yourself on new bookkeeping skills, you should find books, articles, or online materials that you can easily understand without extensive research.
The best platform to learn bookkeeping skills by yourself is Youtube. On this platform, you will see free video content that is highly educational.
Watch these videos and upskill your knowledge before searching for booking jobs. Aside from Youtube, Tiktok is another great platform to learn bookkeeping skills for free.
Most professionals prefer to educate upcoming bookkeepers on how to become successful bookkeepers in the future. You have to take advantage of free content to update your bookkeeping knowledge.
Practice your new skills.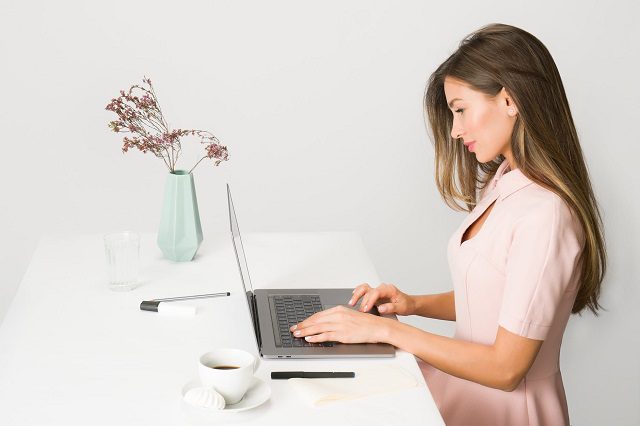 One of the best ways to master your newly acquired skills is via frequent practice exercises. If you practice your new skills relentlessly, you will never improve to become a professional bookkeeper.
You can assign yourself a task and see how to execute this task without failure. During your training exercises, you should be able to learn all the basic tasks bookkeepers execute daily. This information gives you the exact task to practice per day.
Volunteer for jobs
Before applying for paid bookkeeping jobs, you should try out your skills and see your level of expertise in rendering your bookkeeping jobs. Sometimes, some startups and small businesses often see the need to hire bookkeepers to render some tasks for them.
But since they could not avoid professional bookkeepers, they may leave the position open to volunteers. If you discover such an opportunity, accept it as a challenge towards testing your skills.
When you can deliver your tasks professionally as a volunteer, you should be able to do the same when hired by a client to render the same job.
Become a certified bookkeeper.
Before you can reach a greater milestone in your bookkeeping career, you need to be certified by a professional body or institution.
Certification helps to improve your market potential and your ability to earn up to $50k per year from bookkeeping jobs.
But before you enroll in any online program, check if the institution is recognized globally. Your chances of securing a high-paying bookkeeping job may be limited if the institution is not accepted globally.
Since you intend to learn the process from home, you must find an institution that renders 100 percent online programs to students from different parts of the world.
In most cases, the program often runs within a few months or a few years. The duration of the program highly depends on its demand and learning schedule.
Once you obtain your certification, you have an additional advantage over other bookkeepers searching for similar vacancies. When you are a certified bookkeeper, you will be faced with numerous opportunities.
These two professional bodies can certify you to become a professional bookkeeper, and they include the American Institute of Professional Bookkeepers (AIPB), and the National Association of Certified Public Bookkeepers (NACPB).
Before being certified by AIPB, you must have passed four national certification exams. You also need to have about 3,000 hours of work experience before earning this award.
As for NACPB, you must pass an exam and prove that you have obtained a Bachelor's or Associate's degree in accounting.
Equip your home office.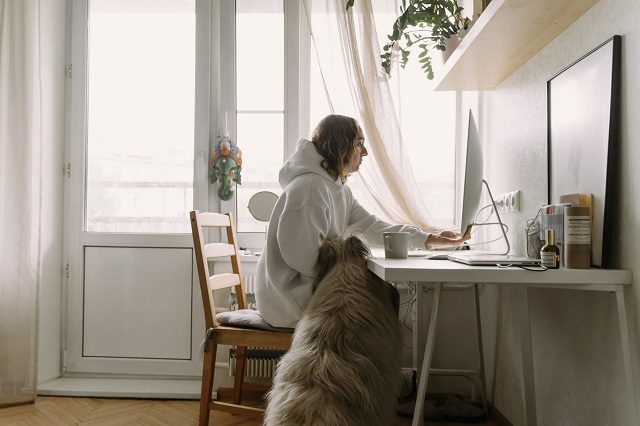 If you must earn from bookkeeping, you need to create a space within your home where you will concentrate more on executing various tasks without any form of distractions. Your home office must be simple and motivating.
This implies that you will need to apply creativity while decorating the office. Every piece of equipment you will place at various corners of the office must be essential to your bookkeeping career.
For example, if an item does not have a role to play in your office, you should consider getting rid of such items to avoid filling up space.
You will need desktop computers, laptops, writing materials, and other essential working equipment as a bookkeeper. Your working desk and chair must be designed to give you comfort. Try to keep your home office free from useless materials and see how to improve your attention while executing your daily tasks.
Join the online forum.
As a newbie in a bookkeeping career, you still have a long way to go before becoming a professional in the field.
However, if you depend on your single strength, you will always be limited to bookkeeping opportunities, new skills, and finding unique abilities.
However, joining various online forums will surely give your career a boost. So where can you find online forums to join?
The internet is a vast platform that has enabled newbies to connect with professionals within a few seconds. Platforms like Facebook, LinkedIn, and more have online forums where bookkeepers come together.
On these platforms, they share their challenges, opportunities, and how to improve their knowledge in bookkeeping skills. Facebook groups can welcome your opinions, suggestions, and advice on the bookkeeping field.
Hence, you should carefully select a ground to join to avoid getting scammed. If you have any questions, you can probably enquire from professionals within the forum.
Learn about deadlines
As a bookkeeper, you should note that deadlines are essential, as it determines whether you will improve or forget about your bookkeeping career.
Most clients expect their bookkeepers to close every entry within a specific deadline. You may need to avoid applying for jobs if you cannot meet deadlines.
Participating in any working activity is unnecessary when you can't stick to a given deadline. In fact, learning about deadlines can be seen as a unique skill on its own. You have to learn about it to become a success.
Look out for opportunities.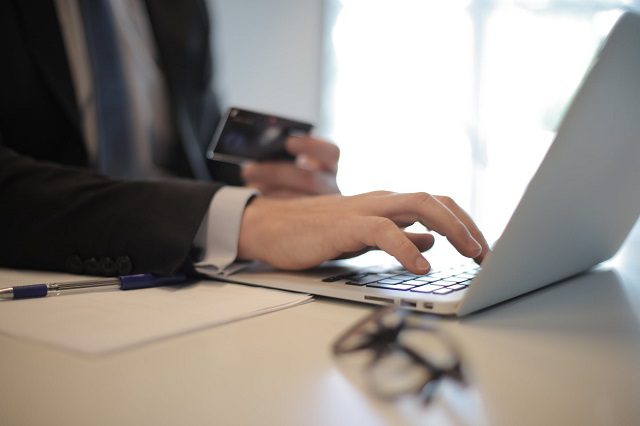 There are thousands of bookkeeping jobs across the globe. Although technologies have limited these numerous opportunities, professional bookkeepers are still in high demand for bookkeeping services.
You should focus on finding jobs on the appropriate website when you want to check out bookkeeping opportunities. Since you will be working from home, you will have to find only remote bookkeeping jobs to do.
Set up your Bookkeeping Business
Instead of relying on working as an employee, you can build a business around your bookkeeping skills. However, you have to deploy a creative approach to succeed in your bookkeeping career.
Just like setting up any business, you have to give your company a professional look to land high-paying jobs and more.
Firstly, you must secure a strong internet connection to avoid disruption while rendering your online job.
Since you are dealing with clients' financial data, you must convince them that your services are highly secure to give them some security. While crafting your business plans, include more of what the client wants than what you actually want for your business.
Finally, your business must fall under a recognized business structure to enable you to reach a greater milestone in your career. You are to consider the following four common business structures, Sole proprietorship, Corporation, Partnership, and Limited Liability Company (LLC).
When you prefer to run the business single-handedly, a Sole proprietor or Limited Liability Company (LLC) is the best choice to make. However, you should conduct a study to learn more about these business structures and how to set them up.
Determine the services to render
Bookkeeping is a vast career on its own. So you must determine the particular service to provide for your clients. When you narrow down your niche, you will learn how to connect easily with your clients.
So instead of claiming that you can render every bookkeeping task, no client may want to work with you. Hence, you have found your strength and used it to excel in the market.
Pricing and negotiation
When it comes to pricing and negotiation, most bookkeepers often make mistakes while closing deals with clients.
If you fail to understand your worth, you will never know how to create great pricing for your bookkeeping career.
So how can you negotiate professionally with clients? Most amateur bookkeepers often charge from $18 to $24 per hour. However, professional bookkeepers charge from $69 to $82 per hour.
Hence, if you are new to bookkeeping, you may consider charging your clients less to convince them to patronize your services.
However, you can increase this pricing with time. But you must start small and slowly increase your pricing with time.
Focus on marketing your bookkeeping skills.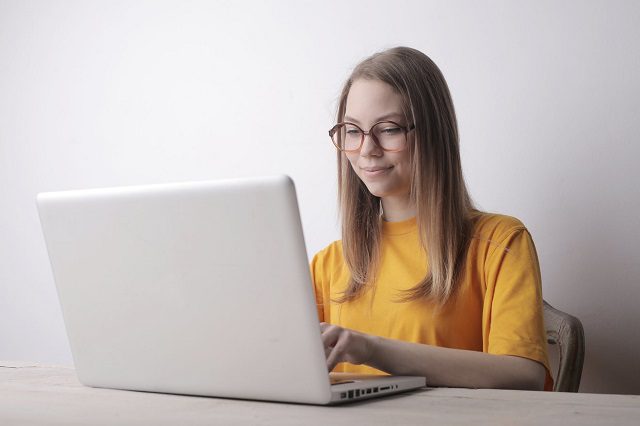 Without marketing your skills, connecting with the client may be challenging. Hence, you must market yourself on the right platform to stand the chance of reaching a great milestone in your bookkeeping career.
The best platform you should consider marketing your bookkeeping skills includes the following.
Upwork

Fiverr

Social Media Platforms
Conclusion
Thank you for reading this article up to this length. This effort has shown your dedication to succeed in becoming a professional bookkeeper. If your goal is to become a bookkeeper from home, you should try to make your dreams a reality.
However, you should note that the basic skills which you have acquired will surely guarantee your success in the field.
Hence, endeavor to make an effort to render your services professionally to attract more clients to your business. When you attract more clients to your business, your bookkeeping business will surely expand with time.