Last updated Apr. 24, 2023 by Favour Chinaza
50 Best Ways To Make Money from Home
There are numerous ways to earn money while working from home, whether looking for a full-time income or a side hustle. Home-based jobs, among other advantages, allow you to set your own schedule and maintain a healthy work-life balance.
Every day, more and more people are interested in working from home.
They want to improve their work-life balance or start a business to increase their earning potential.
Numerous job opportunities are available online, and it is critical to research to determine which is the best fit for you. This article will look at various potential work-from-home options.
The main advantages of working from home are increased flexibility and eliminating the need to commute.
When you work remotely for a company, you communicate with your boss via the Internet and complete tasks on your computer.
You could also work as a freelancer for people who pay you to create a product or complete a task, or you could start your own small business from home.
Whatever path you choose, you will be able to work from home and earn money—online money-making methods in the past.
However, you should never let your past failures prevent you from earning money from the comfort of your own home. So, what are the best ways to work from home?
Good Read: 40+ of the Best Weekend Jobs to Make Extra Money
50 Best Ways To Make Money from Home
1. Start a Blog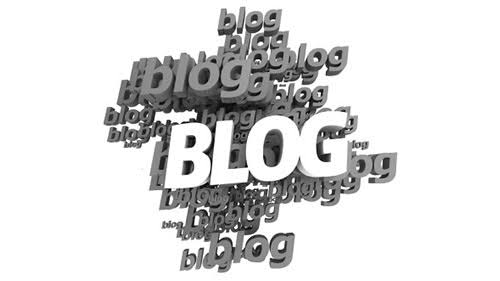 Blogging has become one of the most popular ways for people to earn money from home. However, you must be willing to work to be a successful blogger.
Your initial investment should include your writing time, the purchase of a domain name, and the hosting of your website. You can hire writers to keep your blog active for your readers even if you don't have time to write.
Before you start blogging, consider a niche that will attract thousands of visitors per day. You can only earn money if you qualify for Adsense and use affiliate marketing.
As a result, you must select a niche that will allow you to achieve your goal in a reasonable amount of time.
2. Be a Transcriptionist
The job role of transcriptionists is to convert audio speech into writing. Hence, transcriptionists pay close attention to the audio record to get the details of the information to transcribe.
You will need basic computer skills and the ability to write fast for this job role. Hence, you must know how to pay attention to details to transcribe a particular task without failure.
You can self-train yourself using youtube tutorials or enroll in an online course to begin your journey toward becoming a transcriptionist.
3. Work as a Virtual Assistant
Working as a virtual assistant is one of the most popular ways to make money from home, and it's a popular service.
Consider this, why would anyone hire employees and rent office space when they could hire freelancers? Then all they have to worry about is paying you to complete the task.
If you have social media or data entry skills, you could earn a decent extra income by completing tasks that potential employers require. On the other hand, whatever your interests and skill sets are, you could make money as a writer.
4. Sell your Photos
If taking pictures makes you happy and you want to make money with it, you should consider many ways to make money selling your pictures online.
There are several approaches to this. First, you can sell your images online through websites such as Etsy, where you can market them as works of art.
It's also possible to sell your images to stock image sites like Canva or Getty Images, which will sell them for use in advertising and marketing, as well as on websites and social media pages.
If the idea of making a lot of money per hour for doing relatively little appeals to you, you should think about selling pictures of your feet.
Yes, you read it correctly. Foot photos will fetch a high price. Although this is a little-known side hustle, it can be so profitable that we wrote an entire guide on how to start selling feet pictures.
5. Become a Freelance Writer
A freelance writing gig is one of the best ways to make money from home if you have a way with words. It's interesting and well-paying, and you'll learn something new daily!
Have you ever wondered what a copywriter or content writer is or what they do? Almost everything you've read – from the back of a cereal box to an information leaflet or product description – has been written by a copywriter or content writer.
While some of these people work full-time for a company, many others work for themselves, earning a substantial amount of money monthly by working online.
With new websites being launched all the time, there's never a shortage of work – and as many small business owners will tell you, it can be surprisingly difficult to find a dependable writer.
You don't need formal experience, though prospective clients will most likely want to see a portfolio of previous work. You can start by learning how to be a freelance writer, then improve your writing skills with time.
However, there are no rules stating that this must be paid. You could offer to write copy for a friend or even a local business for free to gain experience and build a portfolio.
When you're ready to put yourself out there, you can get started quickly by signing up with freelance sites like Upwork, Fiverr, and People Per Hour.
6. Tutor Online
If you are knowledgeable in any subject, particularly one that is included in a school or college curriculum, you could make money by tutoring others online.
This is an excellent option for graduates or students capable of teaching others. However, to make the grade, you'll need a qualification at least one level higher than the one you're teaching.
A graduate, for example, can teach high school students. Likewise, Ph.D. students can share their knowledge with those pursuing a bachelor's or master's degree.
Tutor, a specialist site, has a comprehensive guide to what's involved. Even better if you're a military spouse because they're also committed to hiring moms and dads who can work remotely.
You could also teach others English. Native speakers are especially in demand, and because everything is done online, work is available worldwide.
7. Rent Out Your Unused Items.

Reventals is a platform that allows you to rent out your unused items and earn money. In addition, you can look at Reventals to see how you can connect with customers who need your services.
Also, BabyQuip is a way to make money by renting out unused baby items and helping families on the go.
Be a good source for the company by renting baby gear to families who are going on vacation and don't want to bring all the things babies need.
This is great for people who live in cities near airports.
How does it work? With a BabyQuip, you sign up to become a Quality Provider. To start, you don't even need baby gear. Then, after you get an order, you can buy new or used baby tools.
As a Quality Provider, you must bring, set up, pick up, and clean the baby gear and equipment.
Earn money by naming a new business: Some business owners are perplexed about naming their new venture.
8. Test Websites
You can make money by testing websites. But first, you must work as a web search evaluator, inspecting websites and ensuring their content and advertisements remain relevant to users.
Website testing aims to ensure users have a positive experience as they navigate a website. You can earn money by testing the flexibility of websites with Appen, Telus International, and UserFeel.
9. Work as a Graphics Designer
It's not just your written content that can be used to earn money. For example, if you can create eye-catching graphics, you could earn money by teaching others how to do so.
Again, this can be one more enjoyable and profitable way to make money.
What may surprise you is that you do not need any training. Many artists and creative types are self-taught, and sites like Canva are simple to use.
In fact, Canva provides a plethora of free and paid templates. This means you can quickly find a template for anything from social media graphics perfectly sized for platforms like Facebook, Pinterest, Instagram, and Twitter to posters, leaflets, and logos.
If you want to learn more before you start, plenty of affordable and engaging online course options are available through Udemy and SkillShare.
Again, freelancing websites such as People Per Hour, FlexJobs, Upwork, and Fiverr can assist you in finding clients.
As with most freelance jobs, once you're established, you may find that word-of-mouth will help you build a loyal client base.
10. Start a YouTube Channel
Setting up your own YouTube channel could be a great way to make money at home if you have the know-how and aren't afraid of filming yourself in front of an audience.
YouTubers, whether social media stars or not, can earn money in a variety of ways. Ad placement can provide a passive income because it is typically paid-per-click rather than pay-per-hour.
Affiliate marketing is another way for YouTubers to make money. An unboxing video is a classic example, with people clicking on the link to buy after watching. The owner of the YouTube channel will earn a commission on each sale.
Endorsement Deals with big brands to promote their products or sell your own merchandise are two other ways to make money on YouTube.
You can also make money by putting a virtual tip jar next to each video.
If you know your way around social media, aren't afraid of being in front of the camera, and want to become a sort of influencer, why not start on YouTube?
11. Become a Realtor
If you want to make money from home while also getting out and meeting new people, becoming a realtor could be the job for you.
However, it is not the simplest way to make money quickly because you must pass your state's exam to practice.
Following that, most people work for an experienced realtor before going out on their own.
However, once established, selling residential or commercial property can be a very lucrative business, with realtors earning around 3% on each sale.
This could be the one if you want to start a new career rather than just a side hustle and are interested in real estate.
Selling real estate can be a great way to carve your niche if you don't mind investing time and money into your future.
12. Write an e-book
Publishing your own e-book is a viable alternative to creating a course or working as a freelance writer.
If you have a story to tell or a skill to share, there may be a market for the e-book you can write.
Many home-based writers prefer Amazon's Kindle Direct Publishing platform. It's simple to sign up for and use, and your book could reach millions in just a few days.
The platform is free to use, and you could profit up to 70% on each download sold.
Experts in their field frequently use e-books to supplement their products, blog, or service, and they can be a great promotional tool as well as a good money spinner.
13. Design websites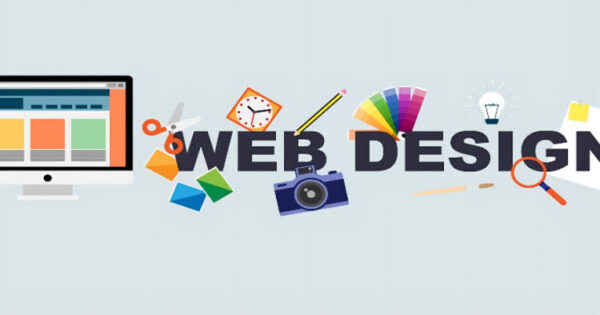 You believe that web design is out of your league as a way to make money, but you could be mistaken.
Platforms like WordPress make it simple for people with no experience to creating professional-looking websites. But unfortunately, many people who have succeeded with WordPress have had no formal training or experience.
Much of the skill is in knowing where to look for resources, whether it's a YouTube video that walks you through the steps or a collection of stock images to use on each page.
Being able to write good copy is also important unless the client provides it. You could also outsource this task yourself.
Many website owners and bloggers can create WordPress sites without prior experience or coding knowledge.
Also, numerous WordPress themes are available to customize a site's look and usability.
You may feel ready to begin if you have previously set up at least one website, such as your own blog. First, however, some knowledge of search engine optimization is recommended to help the website be discovered online.
When you're ready, you can find paying clients on Fiverr, FlexJobs, Upwork, and People Per Hour.
Courses on websites like SkillShare and Udemy can also teach you everything you need to know.
14. Create an Online Course
You may have considered taking an online course, but have you considered creating one yourself?
Many people with expertise in a particular field make money by selling their online courses.
People will pay for access to your knowledge, whether it's social media, how to start a podcast, sports skills, flower arranging, or pottery.
Teachable is one of the popular online course learning and teaching platform for those who want to sell courses, and you can learn everything you need to know by browsing their website.
This is in addition to getting ideas for various subjects that online course providers can cover.
Could you teach someone how to make something, or could you teach them writing, graphic design, photography, or video or audio editing?
If you answered yes, websites like Teachable could help you launch a new career as an online course creator.
15. Start Dropshipping Business
If you've always wanted to open an online store but are concerned about stock storage, consider starting a dropshipping business.
Dropshipping means the product is shipped directly from the supplier as orders come in rather than shipped to you.
The elimination of the middleman lowers costs while also speeding up the process.
Furthermore, you won't have to worry about finding a suitable location to store all your inventory. Not to mention ordering a large quantity of it in the first place.
The first step is to try identifying a product for which there is a market gap. This doesn't have to be a novel idea if you can do it better or cheaper.
Wholesale specialist sites like AliExpress are great for getting ideas and finding suppliers, while Shopify or Woocommerce can help you set up an online store (on WordPress).
16. Become Data Entry Clerk
While some data entry clerks work in an office during the day, working from home in this capacity is becoming increasingly easy.
As the title suggests, the job entails entering data into a computer system.
You may have an advantage if you have prior experience with a website-building platform such as WordPress.
Some gigs may have a minimum typing speed requirement or pay a flat rate per task rather than per word or hour.
This is just one way to work from home as a virtual assistant, and in fact, a team of VAs is frequently involved in creating, updating, and maintaining a website.
Data Entry jobs can be found on sites such as FlexJobs, Upwork, Fiverr, and People Per Hour. It's also worth looking into what recruitment agencies have to offer or browsing job boards for this type of work.
17. Sign up for Focus Groups
Signing up for paid focus groups is a great way to make some extra money per month if you want to earn money by giving your opinions but want to get more involved.
It's a fun way to spend your time that also pays well. What's not to love about this? Sign up for the right sites, and you could soon be making money from home by participating in online activities.
So, what exactly is a focus group? In a nutshell, a group of people who meet in person or online to discuss a topic, service, or product.
You could be paid to express your thoughts on anything from household cleaning products to your favorite brand of baby or pet food to global politics or what's on television.
18. Flip Items
If you want to work from home, you could try flipping and don't mind storing a few items in your basement or garage.
Flipping is purchasing something for a lower price than you intend to sell it, resulting in a small profit.
Items to flip include electronic items, furniture, artwork, and vintage items. If you have a keen eye for a good deal, this could be the ideal way to earn money from home.
Also, there are sites to buy cheap home décor items, and you can start searching for items on them.
You can find items to sell by scouring flea markets, thrift stores, local classifieds, garage sales, and rummaging through a dumpster or two.
19. Work as a Social Media Manager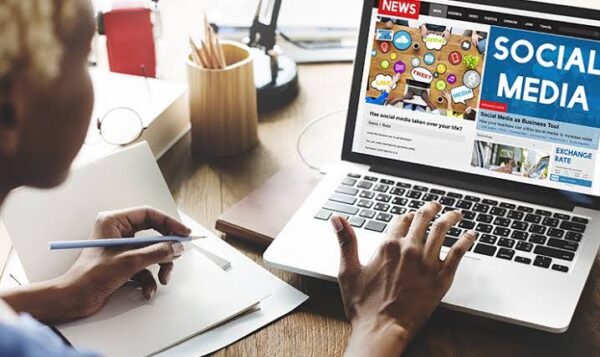 If you're familiar with platforms like Instagram, TikTok, Facebook, LinkedIn, Twitter, and Pinterest, or even how to set up a YouTube channel, you could make money from home by managing other people's social media accounts.
Nowadays, all businesses require an online presence, but many small business owners are unaware of – or uninterested in – social media.
That's where you come in. This can be a full-time or part-time job for anyone, from college students to stay-at-home moms.
The only requirement is that you are familiar with websites such as Facebook, Twitter, YouTube, and TikTok, so it is ideal for those who already are – or are willing to spend some time learning.
Networking through Facebook groups may lead to you working for local businesses that lack the time or know-how to manage their own social media accounts.
20. Work as a Proofreader
Not only are writing and design skills in high demand. You could work from home as a proofreader if you can spot grammatical and spelling errors at a glance. There are lots of online proofreading jobs you can do from home.
So, why would a proofreader be required? A good writer must be able to spell. Yes, but the errors in someone else's work should stand out far more than yours.
So a proofreader who can earn a good monthly wage for pointing out errors and typos is certainly the ideal job for any grammatical expert.
The proofreader can assist in ensuring that any copy reads as well as it possibly can, making it a rewarding line of work to be involved in.
21. Start Interpreting Sign Language
If you know or are willing to learn American Sign Language (ASL), you could be on your way to one of the more unusual ways to make money online.
Your services could add ASL to a video recording or aid workplace communications in real-time.
This is one of those legitimate ways to make money with a satisfying feel-good factor, so it's both financially rewarding and satisfying.
22. Start a Podcast
If you prefer to be heard rather than seen, starting a podcast may be a more appealing option than creating a YouTube channel.
Established podcasters can earn a lot of money through sponsorship or paid advertisements. In addition, they, like bloggers and vloggers, may sell their own products.
Finding an untapped niche is the first step; the rest comes down to networking.
Social media sites and groups can help you connect with your potential audience and interviewees.
If you are passionate, starting a podcast can be a great way to meet like-minded people while earning money from home, and there are a lot of great podcast hosting software to start with.
Vloggers and bloggers can also use podcasting to supplement their existing websites and channels.
23. Become an Amazon FBA Associate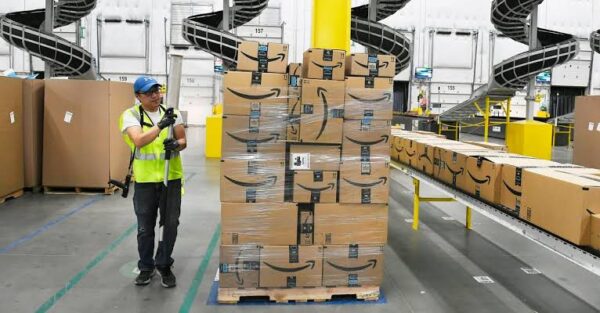 If you like to thoroughly inspect your stock before selling it, then Amazon FBA may be a better way for you to make money.
FBA is an abbreviation for 'Fulfillment by Amazon,' and you've probably seen it while browsing the site. (If not, we're sure you'll notice it now!)
This is how it operates. First, you purchase the stock and set the price. Then you turn everything over to Amazon fulfillment, which will store the inventory and ship it out as orders come in.
You don't even have to receive the stock if you don't want to because Amazon can send it directly from the supplier.
The big advantage here is that you have stock in your home country ready for immediate shipping – without needing to store it.
In contrast, you must purchase an initial stock supply to drop shipping. However, if you want more control over what you sell, that may be a price worth paying.
24. Hire out Gadgets
It's not just event equipment that can make you money when rented out to others. Gadgets can also be very profitable.
If your technology is just collecting dust in a drawer or closet most of the time, why not make some money from it?
Cameras, smartphones, and other electronics are the most popular; sharing them is good for the environment and your wallet.
Why not join Fat Llama and see what you could rent out to paying customers in your area?
25. Design t-shirts
Several platforms allow users to create a t-shirt design, sell it on their website, and receive payment.
It really is that simple because you don't need to store any stock or handle any shipping. This is because each garment is printed on demand.
Zazzle, Merch by Amazon, and Cafepress all allow you to create and market your designs in this manner, and it can be a fun and profitable side hustle to start.
Whether you go for a retro look or a more modern design, why not try your hand at designing t-shirts that can be printed for paying customers?
27. Sell books on eBay
Some people make a living by buying and selling books. The trick is to buy a stack of books at a discount and then divide them up to list them separately.
These wholesale book deals are also available on eBay in the job lots and wholesale categories. Before you buy, consider where you will store them.
Discounted deals, such as offering a discount on the second or third book purchase or three books in a specific category for a set price, can work well here.
Why not start by selling any unwanted books you have lying around? You can then see how much those sell for and how much to budget for future packaging and shipping costs.
28. Become a Closed Captioner
Working as a closed captioner from home is an ideal side job for someone who enjoys watching movies and videos.
The main type of closed captioning you can do from home is offline closed captioning. Closed captioning in real-time is typically done in a studio and requires years of experience.
We recommend that newcomers begin by looking for offline captioning work. All you need is a computer and an internet connection; this is flexible work you can fit around your schedule.
Closed captioners earn a variety of wages, with one company claiming that its captioners earn between $25 and $1600 per month.
29. Refurbish Furniture
Take flipping to the next level by refurbishing old furniture and reselling it for a profit.
Upcycled items frequently sell well on local sites and groups, or you can sell them on eBay if you prefer. However, remember that you may need to arrange for delivery, pickup, or shipping.
Old furniture can be found at garage sales, thrift stores, and even dumpsters – or you may already have some lying around your house or in the attic.
A fresh coat of paint and some new knobs can do wonders, and there are plenty of online resources to help you get started, such as Pinterest.
Some even use wallpaper, posters, old comic books, or special paint effects to create one-of-a-kind shows.
30. Become an Affiliate Marketer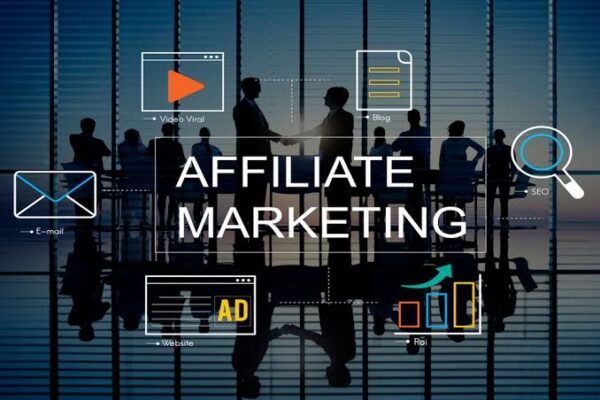 We've already discussed affiliate marketing as a way for those with blogs and YouTube channels to earn a decent monthly income.
However, you do not have to have a blog or vlog to earn affiliate commissions. Making money online through sales generated by strategically placing your affiliate links on social media is possible.
This is an excellent path for anyone with strong social media skills and an established online presence.
The Amazon Associates platform is one of the world's largest affiliate programs, and it can pay you regardless of what anyone buys – as long as you send them the traffic.
With programs in nearly 20 countries worldwide, becoming an Amazon affiliate means the world is truly your oyster.
31. Rent out Storage Space.
You can earn a monthly income by renting out your driveway to others to park their cars on or securely storing someone's belongings in your basement or attic while they travel the world.
Neighbor.com connects people who have extra space with those who desperately need it. For example, having extra storage space or an unused vehicle can be a great way to generate additional income.
If you live in a city where space is scarce or expensive, you may find high demand for your storage service.
If you only want to rent out your driveway, JustPark is another option.
32. Trade Cashback Credit Card
While it will not provide you with a large income, you could earn a sum amount of money per week for doing nothing more than exchanging your old credit card for a new one.
Cashback credit cards are the way to go in this situation. If you choose wisely, you could receive up to 5% cash back on all purchases.
This one won't make you rich, but it'll be money well spent once you've swapped the card and used it as much as possible.
If you don't want to be charged interest or fees, make sure you pay it off in full each month.
33. Play Video Games
Yes, you read that correctly. Some people are paid to test out video games before they are officially released, so why not try to be one of them?
It makes no difference where you live or where you work because the testing takes place all over the world.
You could participate in game testing throughout the year if you're over 18 and willing to sign a non-disclosure agreement.
If getting paid to play video games appeals to you – or another adult in your household – why not join the Global Beta Test Network?
If you don't want to be charged interest or fees, make sure you pay it off in full each month.
34. Buy and Sell Domains
This is a bit of a risk, but given that domains can often be purchased for as little as a few dollars, there may not be much to lose by giving it a shot.
It may be especially beneficial for those good at coming up with catchy names or phrases, but this is not always true.
Any domain name that immediately tells the user what the site is about has a chance to win. Anything brief but memorable can qualify.
35. Share Your car
If the idea of having your car covered in shrink wrap doesn't appeal to you, why not rent it out to others?
You can do so using Turo. They claim you could earn several hundred dollars per month even when you are not using it.
While this may not be for everyone, it is a simple way to make the most of your vehicle when it is mostly just taking up space on the drive.
36. Sell Handmade Items on Etsy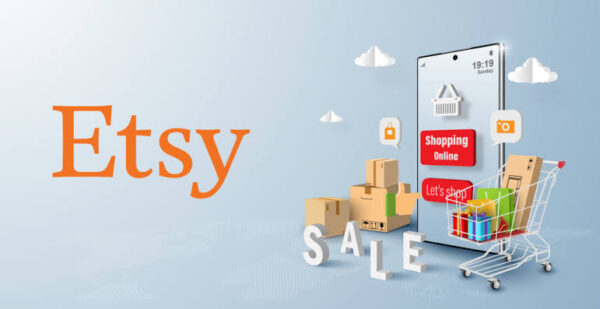 If you can make something, from a printable download to a piece of custom jewelry, you could build a thriving business selling goods on Etsy.
Many people make money from home using the platform, and you can as well. It only takes a little imagination to succeed; you don't have to be an award-winning artist.
If you're already skilled at making something, such as hand-knitted garments, that's a great place to start. However, if that isn't the case, a quick scroll through the most recent Etsy listings should provide you with some ideas.
37. Refer Your Friends or Family.
Some businesses, such as credit card companies, banks, and retailers, will pay you to refer your friends, and there are apps that pay you to refer your friends.
A referral page appears after you have made your own purchase and provides you with a personal link to share with others.
You will receive a referral bonus for each person who clicks on your link and purchases the service or product.
There is a wide range of payouts available. Grove Collective, for example, offers $10 for a successful referral, whereas T-Mobile offers $50.
Capital One's Refer a Friend program allows you to earn up to $500 annually. In addition, if they are approved for a Capital One credit card, they can earn a bonus.
38. Become Customer Service Representative
Like many other jobs, customer service is increasingly becoming something you can do from home.
Hilton and Apple are two of the big hitters that pay well and have high customer and employee ratings.
You could earn a good part-time or full-time income by taking on this role, and because you will be assisting members of the public, it can also be a rewarding career path.
Similar opportunities can be found on Upwork and FlexJobs, as well as on recruitment websites.
39. Sell Your Skills on Fiverr.
Even with a full-time job, you can monetize your time and specialty skills using Fiverr. It's essentially a website where you can find micro-jobs.
The goal of such services is to make it easier for an individual, business, or employer to complete stand-alone tasks quickly. You can earn $5 or more depending on the task.
However, there is the potential to earn several hundred dollars per month over time.
Numerous tasks can be completed, such as writing letters, responding to emails, performing minor graphic functions, and anything else similar.
But don't let your fear get the better of you. You can choose which skills to offer on the platform.
There are many success stories on Fiverr, so you'll find many ideas to help you get started.
Furthermore, this is a completely free way to make money online with no investment.
40. Become an Online Travel Agent.
Do you have a reputation for finding the best vacation packages and flight deals? If so, consider working as a virtual travel agent.
Travel agents assist people in planning their vacations, business trips, and personal travel.
Many people rely on travel agents to help them arrange connecting flights, accommodations, sightseeing tours, etc.
There is no special training required to work as an online travel agent. Instead, research and organization skills are required to plan a seamless trip for your clients within their budget.
By collaborating with various businesses, you may be able to obtain discounts for your clients.
Job boards like FlexJobs and ZipRecruiter may also help you find a home-based travel agent position.
As of February 16, 2023, the average annual salary for an Online Travel Agent in the United States is $64,067.
41. Become a Dog Sitter/Walker.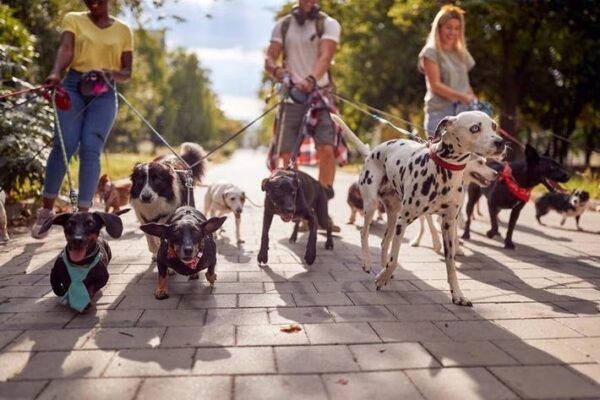 Do you have a soft spot for animals? Walking dogs has always been a relaxing and enjoyable activity for me. That is something I do daily.
You can also make money while getting some exercise by walking.
The frequency with which you work determines your earnings. Discount your first clients and ask for referrals to get your business off the ground.
Ideally, you want to secure regular clients who will require your services on a weekly basis.
Begin by marketing your services to local clients on sites like Rover. Alternatively, ask your friends, family, or neighbors.
If you provide pet-sitting services, you may be able to earn more money. You can then charge an overnight fee to keep animals other than dogs.
42. Sell Used Items.
Is there anything in your home collecting dust and taking up space? Wouldn't it be fantastic if you could sell them online and make a profit?
eBay is one of the most well-known websites for selling anything from books, collectibles, and automobiles to clothing, art, and furniture.
There are numerous categories and sale options, including an auction and a "Buy It Now" option.
Make sure you know how much things are selling for, have a clear description of your content, and have a variety of visuals to attract attention.
Here are a few websites where you can sell items online:
Sell Used Electronics on Decluttr from home:
This company takes used electronics, including cell phones, tablets, laptops, video game consoles, and more. Decluttr provides you with a free valuation and pays you the day after Decluttr receives your goods.
Sell Fashionable women's clothing on Depop:
This marketplace focuses on younger, more fashionable women's and men's clothing. In addition, it's a fantastic place to sell vintage and one-of-a-kind clothing.
eBay: You can sell anything on eBay, but it works best for niche items and collectibles.
Make money from home selling used goods on Craigslist.
It is another popular used-goods marketplace.
You can list items on the site for free for others in your area to see and possibly buy.
In recent years, numerous apps, such as OfferUp, have emerged that have become extremely popular for quick sales. However, unlike many eBay sales, these are intended for in-person pickup rather than shipping.
You can also sell socially on Facebook Marketplace.
Make money from home selling items on Facebook Marketplace
This has become the go-to selling platform because it's an app many people already have. You can sell locally or ship, with shipping significantly expanding your reach.
Ensure your listings are accurate and include any dents, discoloration, rips, or other flaws. Flaws won't put off most buyers if you're upfront about them.
It is also considered an online and local sales process, so plan on meeting with buyers for item delivery.
43. Take Online Surveys.
There are numerous ways to earn money online, but this is likely the most common. You can take part in popular online survey platforms such as:
Inbox Dollars
OneOpinion
Survey Junkie
Ipsos iSay
Opinion Outpost
Swagbucks
Earnings per month can range from a few dollars to several hundred dollars. In addition to cash rewards, some survey services provide points that can be redeemed for prizes or gifts.
Make sure to do your homework before joining any platform. Unfortunately, there are many scams in this field.
44. Become a JustAnswer Expert
JustAnswer subscribers pay $74 per month to access unlimited expert answers. The site seeks out experts such as veterinarians, mechanics, home repair specialists, and lawyers to provide timely advice.
As a result, if you have expert knowledge, it can be a lucrative job. It's straightforward. You answer questions and make money by assisting others.
You can send documents and photos that may help solve the problem in addition to talking, texting, and chatting.
When you become a new expert, you will receive 20% of the payment made by the user. With enough consistently high ratings over time, you can work your way up to 50% of the fee. Payments are made via PayPal.
In addition to the aforementioned skills, you can help with appraisals, pets, and teaching.
In other words, numerous subcategories allow it to be accessible to people with varying levels of experience.
45. Get a Virtual Bookkeeping Job
You can render virtual bookkeeping services to companies from the comfort of your home. All you need for this job include bookkeeping software, a computer, and internet access.
You can earn $41000 to $65000 working as a virtual bookkeeper from home. According to Forbes, bookkeeping is one of the most lucrative jobs you may consider doing.
Hence, devote your time to learning bookkeeping. This act of learning will enable you to master how to become a professional virtual bookkeeper from home.
46. Become an Online Researcher.
Do you know how to use Google? You could be compensated if you can provide reliable sources and information for businesses in a variety of fields.
You can now get paid for doing web deep dives. Companies that hire online researchers on a regular basis include:
10EQS
Boston Scientific Corporation
Chainlink Laboratories
CrowdStrike
Edmentum
Humana
Parexel
International Robert Half
Twilio
Wonder
Some companies may require applicants to have a bachelor's degree and research experience. The pay per question answered can range from $8 to $35.
47. Become a Virtual Personal Trainer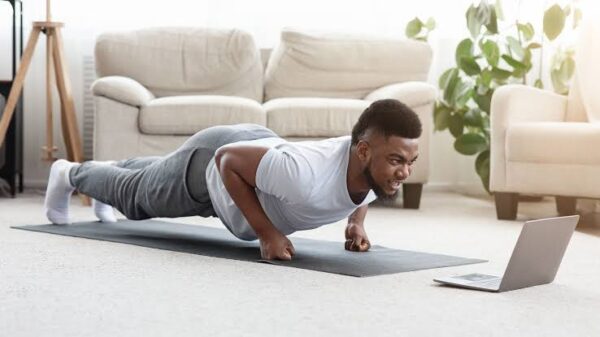 Personal training does not have to be limited to the gym. Because many people exercise from home these days, becoming an online personal trainer is an excellent way to supplement your income while working from home.
Most clients nowadays appreciate the flexibility that online coaching provides. They can follow a personalized fitness plan, but they can fit it into their weekly routine without having to go to the gym.
You should begin by coaching clients in person to gain experience. Then, once you've mastered the fundamentals (creating the best exercises, keeping your clients motivated, and so on), you can easily transition into the role of an online coach.
When you are ready to begin, you should design your own website. And if you enjoy making videos, you should consider starting your own.
It not only allows you to find clients, but it also allows you to create your own online fitness training programs to sell to your followers.
48. Become a Financial Coach.
Do you have a strong desire to assist people in gaining financial control? You can make money from home being a financial coach or advisor.
You can earn extra money in your spare time by providing financial coaching—no special skills are required.
Our Financial Coach Master Training will walk you through all the tools you'll need to give people hope as they figure out how to manage their money.
49. Advertise on Your Vehicle.
File this one under "super weird" and "the ultimate definition of passive income." For example, Wrapify, an app, will pay you to drive around with a business advertisement wrapped around your car.
You really don't have to do anything after the car has been wrapped except drive around town as usual.
It may appear strange, but it is actually quite rewarding: the more you drive, the more you earn.
According to Wrapify, the average person who does a full wrap on their car earns between $264 and $452 per month. 5 That's a car payment if you're still paying off your car loan!
50. Trade Cryptocurrencies
You can trade cryptocurrencies in the same way that you can trade stocks. But first, you'll need to create an account with a cryptocurrency website and select a wallet type (be careful here, as "hot" and "cold" wallets each have different restrictions).
You can trade in futures or buy the currency and hold it as its value rises or falls, selling it when it reaches a desired cash price.
Cryptocurrency is still developing, subject to new tax regulations and market fluctuations. People can make money doing this but use caution.
51. Trade Foreign Currencies
You can also trade foreign currencies from home, but start small because financial losses can be significant if you make a mistake.
You'll need a trading platform account and the ability to set up automated trades or handle them manually.
Do your homework on the currency you want to trade; most platforms will have articles on starting trading.
Trading foreign currencies can be as simple as holding and selling a currency when it is worth more than your home currency (e.g., the US dollar for people in the US) or as complex as looking at currency pairs.
Other Ways To Make Money From Home
Invest in Stocks
If you want to dip your toe into the stock market, you should first understand the fundamentals of investing in stocks and the risks involved.
To purchase stock in a company, you must typically go through a broker, such as an online share trading platform.
You can also indirectly invest in the stock market by purchasing a fund, such as a managed fund or an exchange-traded fund (ETF).
An increasing number of investment apps on the market can help new and experienced investors trade stocks from the comfort of their homes.
Sharsies, Raiz, StockLight, Sharesight, and SelfWealth, are a few examples.
Ensure you understand the fees associated with investing through these apps and read the terms and conditions.
Before you begin your investment journey, you should consider whether investing in stocks is appropriate for you based on your situation.
While share investing can potentially grow your money over time, it is generally a riskier approach than putting your money in a savings account, and you may lose money.
Also, keep in mind that past performance should not be used to predict future performance.
Become a photographer
When you have a great passion for capturing every moment around you, photography may become a perfect job for you.
However, you may sometimes need to work outdoors to meet your client's demands.
For example, if you are a wildlife photographer, your client may instruct you to go into the wide and snap any animal.
One good thing about photography is that you can express your thoughts by capturing images.
Rent a spare room on Airbnb
If you own a spare room in your apartment, you can get it ready for renting out on Airbnb. Millions of people are always traveling for vacations in different seasons.
You can find the chance to break into the Airbnb market and promote your spare room. Once you list your room on the platform, people in need of your room services will surely contact you.
Name Businesses
Naming Force and SquadHelp are two platforms that were created to assist these business owners in finding the perfect name for their new venture.
You should go to these platforms and sign up before you can earn money from this program. Business owners will buy into your idea if you can create engaging and catchy phrases. However, you will only be paid if your idea is chosen.
Become an Instagram Influencer
Anyone can become an Instagram influencer and make money from home. You don't have to become a professional in any field to accomplish this.
Focus on upgrading your knowledge of any niche. You must be creative to grow your following on the platform.
Once you have enough followers, you can partner with brands to earn some cash on the platform.
Become a Product Tester
Before most products embrace the global market, it often undergoes testing to detect loopholes and mistakes. For example, product companies hire people to try out their video games and pay them after the session.
The outcome of the testing will determine the launching date of such a product. In addition, you can test different products and software from home.
But you should be over 18 to get started. Product testing companies will mandate you to sign a non-disclosure agreement with them before participating in the session.
Visit a platform like Global Beta Test Network to start testing different apps and software.
Sell Your Unused Clothes
Sometimes you may have more clothes than required. Instead of allowing your unused clothes to occupy space in your closet, you should sell them online.
Websites such as thredUP, Poshmark, and The RealReal enable you to make money from selling unused clothes.
Sell used accessories on Poshmark:
This platform is for selling gently used clothing, shoes, and accessories. You set the list price for your clothing, and you should optimize this listing to make it easier to find.
Babysit
Babysitting is a good way to make money quickly if you enjoy working with children. You can watch children at your home, another family's home, or as a nanny.
Word of mouth is a good place to start, but listing your services on Care.com will help you reach even more families. This platform lets you list your service, describe your experience, and more.
Become a Baker
You don't necessarily need a shop to start your baking business. All you need is a great passion for the job and baking equipment.
Once you develop your baking skill, you can earn up to $200 to $400 per month from special baking requests from customers.
With time, you can start with clients around your neighborhood and slowly increase your outreach.
Teach Music Online
If you have a passion for music, you can make out time to teach people about your skills from home.
When you can professionally play any instrument, it will serve as a bonus to your online students.
You can connect with people willing to learn music via Udemy, CourseCraft, Teachable, and many others.
Work on TaskRabbit
You can get employed on TaskRabbit to execute extensive research for companies. For example, most businesses need people to conduct studies about consumer markets and other tasks.
You can connect with these businesses on TaskRabbit and earn up to $17 to $80 per hour.
Writing Resume
One of the best ways to earn a living from home is by writing a resume. Most job applicants clearly understand that a professionally written resume can increase their chances of getting employed.
Hence, you will surely see people write a resume. You can promote your resume writing business on social media platforms or promote your skills on freelance websites.
You can charge up to $65 to $85 per resume.
Set up an Online Community
If your followers are always loyal, you may consider creating an only community from them. A platform like Patreon can help you create an online community with a monthly subscription plan.
When you hope to build an online community for your audience, ensure that you give them premium content only. Unique content will make them continue paying for your subscription.
Earn from Pinterest
Another great platform to consider working to make money from home is Pinterest. You can work as a Pinterest virtual assistant to people in need of the service.
You can also run successful affiliate marketing on the platform if you clearly understand how to walk your way through.
Video Editing
Clients globally often need video editing services at different times. Therefore, you must promote yourself and put your skills before your potential clients.
This action will increase your chances of getting noticed faster than your competitors.
Own a Garden and Sell off Your Produce
You can set up a small garden with spare land in your backyard or any corner of your home. If the land is fertile, you can cultivate several fruits and vegetables. You can turn your lawn into a garden and profit from it.
When they are ripe for sale, you can sell them to local groceries or directly to consumers around your neighborhood.
What Exactly is Work From Home?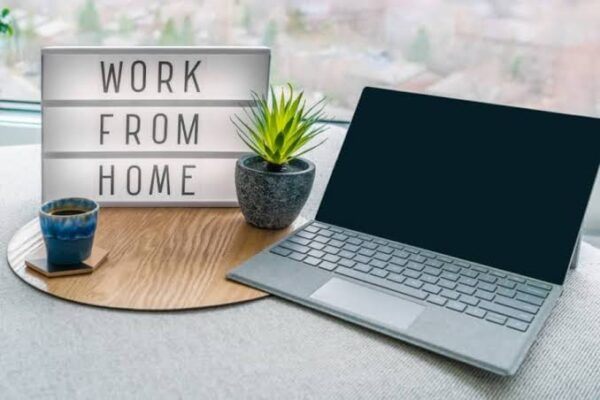 "Work from home" means working from home but not anywhere else. But working from home doesn't have to be just for people who work from home full-time.
It can also be for people who want to take a few days off from work to focus on a few important things.
For example, pet sitters and plumbers may not work from their own homes but are working remotely.
You can work in your living room, bedroom, or room just for work. You could even bring your laptop into the kitchen and set it up on the table while you make lunch.
Working from home is different from Remote Work?
Working from home is another type of remote work that can be done by people who usually work in an office. Remote work might give you more freedom than WFH(work from home).
If you are a graphics designer working from your kitchen top, you are actually working from home but may not be remote. On the other hand, setting up your office anywhere aside from the conventional office is remote work.
For instance, some companies have policies that let workers work from home a few days a week. Many companies have started using these policies to work with their workers' schedules and give them more freedom.
People who live far from their office and don't want to make a long trip five days a week can benefit from working from home.
Flexible jobs might give you these chances once a week, or they might give you opportunities to work in the office once a week.
Companies often let workers switch to a flexible schedule if they have enough experience, do well at their jobs, and can do their jobs from home. Here are some fields where jobs are often flexible:
Computer and IT
Sales and marketing
Healthcare
Software development
Project management
Account management
Accounting and finance
Education and training
Customer service
Pros of Working From Home
More freedom: Employees who work from home but have a set schedule have more freedom when they do so. Employees have control over their full-time schedule because they can decide whether to work in the office or at home.
Less absence from work: When an employer lets you work from home, you are less likely to miss work altogether. For instance, if your child has a cold and needs to stay home from school, you can finish your work at home and be with your child.
You can use your free time wisely: When people work from home, they may use their free time to do small tasks around the house. For example, you could water your houseplants during your five-minute break between meetings.
Reduced work costs: If you choose to work from home, even if it's just a few days a week, you can save money on things like gas, food, and childcare. Over time, these small savings add up.
Good Read: 14 Best Jobs to Get Rich (and what it takes)
Cons of Working From Home
You get Increased distractions: When working from home, employees may be distracted by things like their children, household chores, or caring for pets.
Unfair balance between work and life: With more things to do, keeping work and life separate is harder. Set limits for yourself so that you can tell the difference between work hours and personal hours.
Cost of setting up a home office: You might save money on gas money if you work from home, but setting up a home office may be expensive. Ask your boss if they provide any materials for you to use at home.
Reduced productivity: Employees may be less productive if there are more things to do besides work. A schedule that changes all the time affects employees' routines and rhythms.
Bottom Line
Working from home has enabled people to earn a fortune while enjoying comfort.
Making money from the comfort of your home is easy, and you'll probably need to combine several different income streams. Find ways to incorporate various revenue-generating aspects into a single business model.
For example, you may be primarily interested in vlogging. Still, you also make money through affiliate marketing and an online course you created that teaches others how to create their own YouTube channel.
There are numerous ways to earn money from home; don't be afraid to experiment with different options to find the best fit for you.
Frequently Asked Questions
Q: What is the fastest way to make money from home?
The fastest way to make money from home is:
Become a virtual assistant
Pet sitting
Sell your possessions online
Tutor students online
Start a blog
Sell services online
Sell consulting services
Launch an online store
Q: What are some ways to earn extra income?
There are numerous ways to earn extra money from the comfort of your own home. There are multiple ways to work part-time to supplement your income, especially if you can telework—that is, work from home using the internet, email, and/or phone. There are numerous options to consider, such as applying for a freelance writing job, doing data entry, editing, or testing, or selling items you no longer need or use online.
Q: What kind of work can I do from home to make money?
Some work-from-home jobs to do to make money are:
Search engine evaluator.
Web testing or app testing.
Online juror.
Amazon jobs.
At-home daycare.
Online moderator.
Cook.
Customer service representative.
Q: What experience do I need for remote work?
The amount of experience required to work remotely varies by job, but some jobs require no experience to get started. Rather, these jobs will train you on the job while also assisting you in building your resume. Furthermore, some businesses, such as selling your crafts on a marketplace, will not require you to have the type of experience you might expect, such as managing a website or marketing a product.
Q: How can I make a living from home?
To make a living from home, look for freelance work online. You can make money online using sites like Upwork, Fiverr, and Freelancer.com. These websites provide opportunities to work as a freelancer in various fields, including writing, programming, design, marketing, data entry, and virtual assistant.
Q: How do I earn $1000 per day from home?
You can start a blog. Of course, you won't be able to earn $1000 per day right away, but as you learn how to make money blogging, you'll be able to earn some passive income from display ads, affiliate marketing, sponsorships, course sales, and other sources.