Last updated Mar. 12, 2023 by Peter Jakes
If you are ready to kickstart your journey as a freelance bookkeeper, there are several ways you can go about it. First, working as a bookkeeper is a great way to make good money while gaining the flexibility and freedom you desire. Furthermore, getting started with a bookkeeping job is simple.
Aside from a computer, an internet connection, and bookkeeping software, there isn't much setup or equipment required. While learning the ins and outs of bookkeeping takes time, almost anyone with a knack for numbers and data entry can know with practice.
You don't need expensive equipment to start, and you certainly don't have to go through complex processes. All you need is a stable internet connection, bookkeeping software, and a computer – it's that easy!
But if you want to be successful at it, there are certain processes you need to follow. This article highlights the best ways to become a successful work-from-home bookkeeper.
How Lucrative are Work-from-home Bookkeeping Jobs?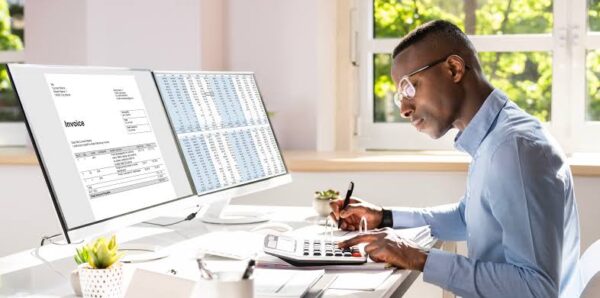 Bookkeeping is one of the highest-paying jobs you can do remotely. It is also an interesting career for anyone interested in finance but does not want to meet the requirements to become an accountant. However, if you are looking for a job that lets you use your knowledge of finance or computer skills, working as a bookkeeper could be a profitable and rewarding option.
Bookkeeping is one of the best stay-at-home mom jobs you should consider since it doesn't require much physical effort. Because the start-up costs are so low, it's an excellent opportunity for many people. Furthermore, there are different ways to work from home as a bookkeeper and you do not need prior experience or a bookkeeping certification/degree.
What Are the Pros vs Cons of Becoming a Work-from-home Bookkeeper?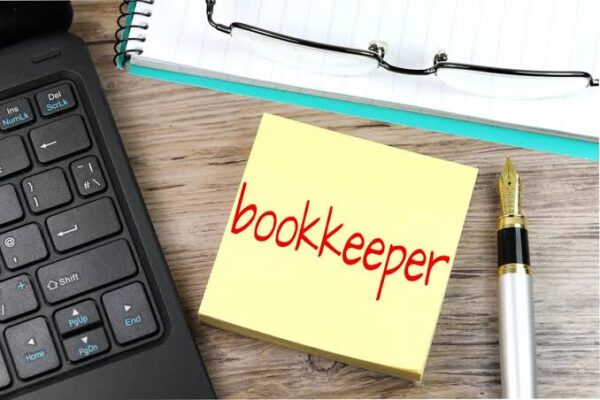 As with most jobs, there are advantages and disadvantages, and it is ultimately up to you to decide what you are comfortable doing.
Pros
You can set your own rates.
You can take on as many clients as you want; it's a flexible career path in which you set your own hours and work schedule.
You can do this as a side hustle to complement your current job or your children's schedules.
A high school diploma is required, but no other degrees are needed. Job training is available!
Cons
You must find your own clients and pitch to them.
At first, your income may not be consistent from month to month.
You must be knowledgeable about different accounting software and consistent in your ability to prepare financial reports.
Certified bookkeepers earn more per hour, so you may want to go the extra mile and pursue certification.
Related: 30 Best Side Hustles To Start With $100
How To Work from Home As A Bookkeeper
Step 1. Register as Self-employed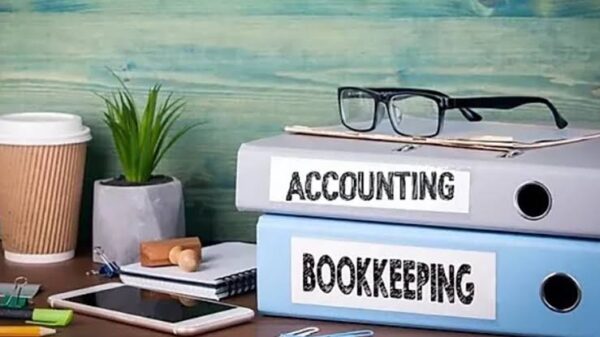 Registering as self-employed with the HMRC is a simple process that can be completed online. However, starting as a sole trader may be best if you've never registered for VAT.
This will allow you to keep track of your income and expenses for tax purposes, making organizing your business finances easy. If you intend on taking on employees at some point in the future, you will need to register with HMRC as a limited company.
Registering as self-employed allows you to access certain benefits absent when working under an organization.
Step 2. Invest in Your Work Tools
If you want to learn to be a bookkeeper, you need to be willing to invest money in this career. You're basically training to become a virtual bookkeeper, which means you'll work from home, most likely for businesses as a third-party service provider.
It makes sense that you should buy a good computer and a good Internet connection. You'll use these two tools most for work, so they must be good. To reach customers and coworkers, you should also spend money on a landline or mobile phone service.
You can use your personal cell phone and landline while setting up your business, but at some point, you'll need to separate your business communications from your personal ones.
Step 3: Learn How to Use Accounting Software
You need to know the basics of bookkeeping and how to do it, but you also need to understand how to use accounting software. You can learn the basics from online tutorials or working with a professional bookkeeper.
If you know how to use accounting software, you can be even more helpful to your clients. Software tools make it easier to keep track of your books so that you can do your job quickly.
Accounting software for business like QuickBooks also helps keep the costs of starting a business to a minimum. When choosing an online accounting program, you should consider how it will help you and your clients manage their money. Don't forget that you'll also use it to track your money.
Software and programs are usually not free, so it's up to you to choose one worth the money. Here are some things to think about when picking an accounting program or software:
Cost of software
Types of bookkeeping tools you'll need
Collaboration options
Usability
Storage
Mobile options
You don't need the most advanced accounting software when you first start. Instead, you need cheap software with everything you need to manage your money well.
Step 4. Launch Your Bookkeeping Business
After you've learned how to become a bookkeeper and gotten business skills, it's time to start your own bookkeeping business. Or, you can work as a bookkeeper on your own. Whether you decide to open a bookkeeping business or work as a freelance bookkeeper, here are some steps you need to take:
Acquire a tax identification number
Licenses and business permits may need to be applied for.
Select a structure for your business (sole proprietorship, LLC, etc.)
After making your bookkeeping business official, start marketing your business. You can do this in the following ways:
Create a Website: Having your website adds to your credibility. It makes it easier for people to find you and learn about your services. You can host your software in one of these best webhosting platforms to ensure you have a good, responsive and user-friendly website. Eventually, you can also add customer reviews to your website.
Networking: Go to small business groups and events for networking to meet people you might work with or do business with. Look for potential clients on job sites specializing in bookkeeping jobs you can do from home. Websites called "freelance marketplaces" allow you to look for both short-term and long-term jobs.
One thing you can do is focus on a certain niche that you can grow naturally. For example, you can work as a bookkeeper for doctors or new businesses.
Word of Mouth: Tell your family and friends about your business and take advantage of your connections. Ask people to recommend you so you can get clients and build your network.
Create a LinkedIn Profile — Social selling is a good way to market your services, and you can start by connecting with people on LinkedIn. Make sure to keep your profile up to date with useful information, just like you would with your website.
Step 5. Get Clear on Your Pricing and Payment Terms
According to the US Bureau of Labor Statistics, the average annual bookkeeper salary is around $40,000 ($19 per hour). Full-time bookkeepers are paid at this rate.
You can earn more as a service provider or freelancer than the average full-time bookkeeper. The key to commanding a higher rate is providing your clients with the required value.
Make sure you clearly understand how much time and effort it will take to complete your services. After this, place a price tag on your service. Doing this will give you a sense of security and control. It also enables your clients to gain confidence in you.
In addition, you should also be clear on your payment terms—what is expected before the project can begin, what happens after it's completed, and when clients can expect to receive their final product.
How to Set Up Your Bookkeeping Website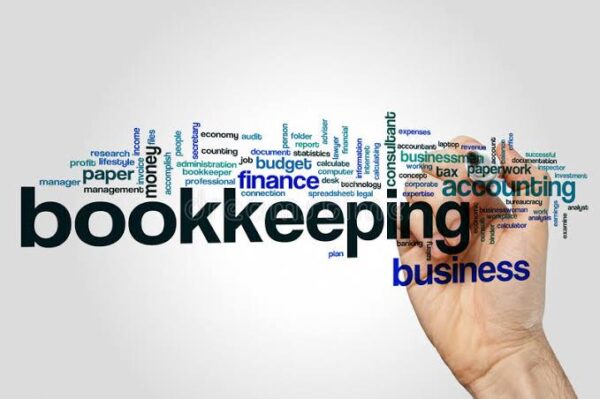 Creating a blog for your services may not be necessary, but it is important. A website gives you an online presence and enables you to reach potential clients worldwide. The following are what to do when creating a website:
Create a website that is easy to navigate, responsive to visitors and understandable. Update the blog regularly with content related to bookkeepingInclude a contact form, your pricing, credentials, testimonials, portfolio, and the list of services you offer on the site so potential clients can find it easily.
Start using social media to promote your bookkeeping service. Social media is a great way to promote your bookkeeping service, and with the right social media management tools, you are well on your way to building your brand. It's also an excellent way to connect with your target audience and potential clients.
How do I set up social media accounts for my bookkeeping business
Set up social media accounts for your business
Create engaging content that includes a redirection link to your website. Post regularly so people will keep coming back to the page. Get testimonials and reviews.
What a client wants is to be assured of the services you offer. A testimonial or review from previous clients settles this anxiety they have.
How Do I Get Testimonials from Clients for my bookkeeping business?
Get testimonials from clients and reviews from other bookkeepers. Also, get reviews from the media and the internet (websites like Yelp). Getting positive feedback in as many places as possible is essential, especially if you're a new business with a small client base and need to build your reputation quickly.
Step 6. Create a workflow: Deliverables, Proposals, Processes, and Payments
Losing your sense of direction and stability as a freelance worker is very easy. To avoid this situation, it's best to create a workflow to gain insight into the business pipeline.
Here's how to go about it:
Create a workflow – deliverables, proposals, processes, and payments. Establish your office space. Have clear goals and objectives for your business. Join professional associations or organizations
You can join professional organizations and groups to connect with other bookkeepers, stay up-to-date on industry trends, and find job opportunities.
Professional associations and organizations are also great places to find mentors who can guide you through your career as a bookkeeper.
Some good examples of professional associations include the International Association of Bookkeepers (IAB), the American Institute of Certified Public Accountants (AICPA), the National Association of Accountants (NAA), and the National Society for Certified Public Accountants (CPA).
Step 7. Get a Partner or Network of Bookkeepers.
Working with a partner or network of bookkeepers can be a great way to expand your business. You can help each other with clients, share resources such as software or cloud storage, and collaborate on marketing strategies.
One partner may specialize in payroll, while another may focus on taxes.
Find Focus – Set Processes, Hours, and Boundaries
The next step is setting working hours, boundaries, and work processes. Again, it's essential to work out what your working day will look like to stay consistent. For example, if you are working from home, you'll need to ensure that your office space has the proper lighting and that there are no distractions.
Make Provisions for Finances
You'll need to ensure that you have enough money to cover all of your business expenses, including:
Rent or mortgage payment(s)
Utilities (gas, electric, and water)
Internet service provider fees (if applicable to your business model)
Office supplies (such as pens, paper clips, and file folders).
Step 8: Invest in Yourself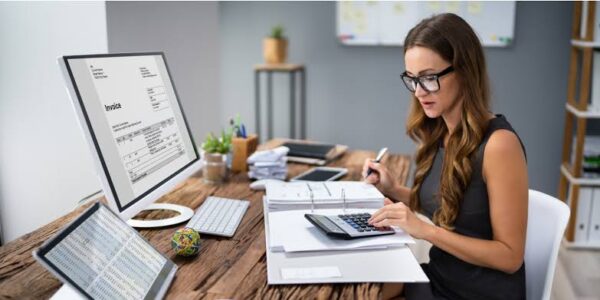 Investing in work tools is the first step to becoming a bookkeeper from home. Now that we're back where we started, the last step you should always take is to invest in yourself.
This means that you should regularly train to improve your skills. You must also keep up with the latest industry standards to give your clients the best service possible.
Grow your desire to learn new things because there's always something new to find and understand. In addition, the accounting field is always changing, and if you want to stay in business, you must go with the flow.
Step 9. Keep Up With Training and Trends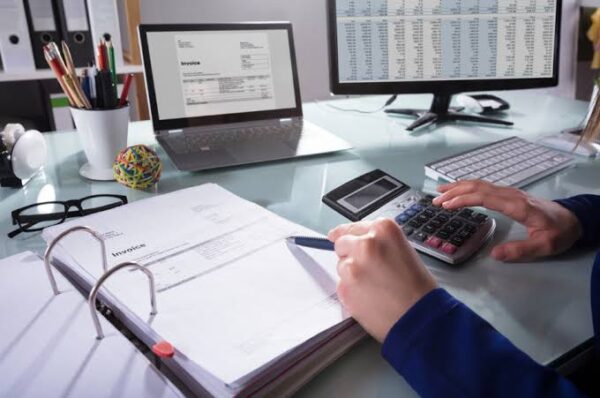 Professional development is a good idea regardless of industry. The good news is that it is widely accessible! Conferences, events, and professional groups allow you to meet other people in your industry and help you connect with clients, stay on top of changes you need to be aware of, and stay competitive.
Also, keep an eye out for bookkeeping, finance, and accounting-related webinars, online courses, books, and training sessions. There are a lot of online course platforms for learning and teaching to training and developing yourself.
Consider Getting Bookkeeping Certifications
Getting certified can be helpful for both full-time and part-time workers. You can get the Certified Bookkeeper title from the American Institute of Professional Bookkeepers and the National Association of Certified Public Bookkeepers.
To get these certifications, you must have worked as a bookkeeper full-time for at least two years or part-time for the same time. Then you must pass a test and agree to follow a set of rules. You can also get a license as a Certified Public Bookkeeper by taking the Uniform Bookkeeper Certification Exam online.
Certification isn't necessary to be a successful bookkeeper, but it can help you get higher-paying clients. In addition, certified bookkeepers are guaranteed skilled and experienced, so some employers may only hire certified people.
What is Bookkeeping
Bookkeeping is the process of recording, monitoring, and analyzing financial transactions – It is an important part of any business. With bookkeeping, you can have a clear picture of your financial situation. In addition, it helps you to prepare your taxes and keep your finances on track.
Most entrepreneurs and business owners are experts in their fields: carpentry, dentistry, carpet cleaning, and you name it. However, most of them have no idea how to keep track of their finances. Here comes the bookkeeper.
The bookkeeper is the person business owners rely on for accurate financial data. Business owners want to be able to focus on their strengths while delegating their weaknesses. Bookkeeping is an excellent example of a task that savvy business owners delegate to others.
Accountant vs Bookkeeper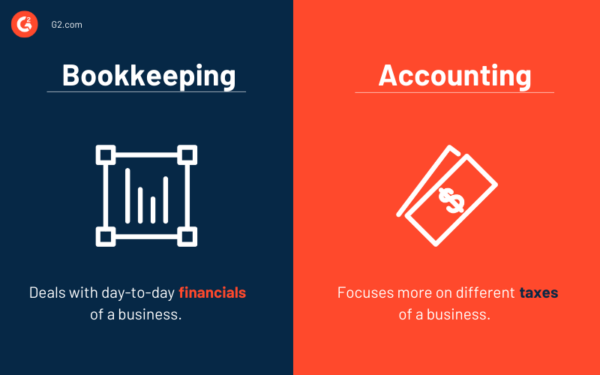 You may wonder what responsibilities and experience are required when you hear the term bookkeeping. Unlike an accountant or CPA (certified public accountant), who must have a bachelor's degree and a license, bookkeepers are classified as accountants.
On the other hand, bookkeepers are more concerned with the day-to-day operations of tracking income and expenses and balancing the books. While experience is helpful, you do not need a college degree or a CPA license to work as a bookkeeper.
As a result, while the bookkeeping role requires close attention to detail and a high level of accuracy, the responsibility is lower than that of an accountant. In addition, a college degree or a CPA license is not required. As a result, while bookkeeping requires close attention to detail and a high level of accuracy, the role is less responsible than that of an accountant.
On the other hand, accountants are typically in charge of developing a company's overall budget and financial direction; they oversee tax information and establish the chart of accounts following standard accounting practices. In addition, accountants examine and audit financial data, generate reports, and make strategic recommendations based on data and tax laws.
Why Do Companies Hire Remote Bookkeepers?
You may be wondering why a company would hire an inexperienced remote bookkeeper. Of course, every business requires a bookkeeper at some point — but not every business needs a full-time bookkeeper.
This is particularly true for small businesses such as freelancers and mom-and-pop shops. Many of these businesses have realized that hiring someone online part-time makes more sense than going with a more traditional firm with higher overhead costs that are passed on in the form of higher rates.
In other words, it's a win-win situation: remote bookkeepers frequently earn more than they would work for a traditional firm or agency while still offering their services at a lower rate than clients would find elsewhere.
Furthermore, not every business has the same requirements. For example, traditional bookkeeping firms can be rigid and inflexible. In contrast, online bookkeepers are more accustomed to tailoring their services and approach to each client's specific needs — including learning company-specific techniques and practices.
What Is the Role of a Work From Home Bookkeeper?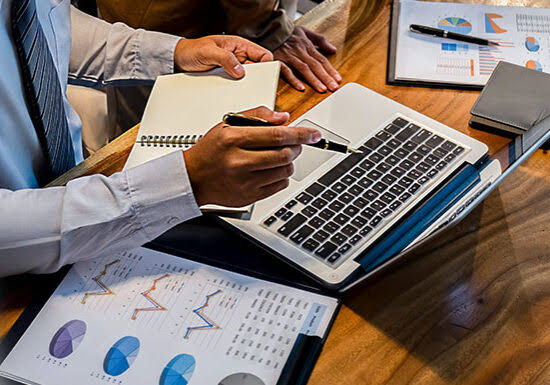 Work-from-home bookkeepers provide remote financial services to your clients. In this role, you may manage accounts payable and receivable, keep track of critical financial information for your company, and reconcile all payments to ensure financial documentation accuracy.
You may also assist in the following:
the preparation of quarterly financial reports
answering client questions, distributing information as needed, and otherwise
supporting the company's bookkeeping and accounting needs.
As a work-from-home bookkeeper, you complete your tasks from home or another remote location outside the office with internet access. Some of the tasks include:
Managing financial transactions
Managing inventory counts
Monitoring petty cash
Filing accounting reports
Entering income and expenses
Overseeing employees payroll
Paying suppliers and following up on purchase orders
Provide monthly reconciliations, financial statements, and financial data for clients
Instead of dealing with hard copies of files, you receive information via a centralized system, such as email or an online database, and then process that information to keep the books as up-to-date as possible.
How to Become a Work From Home Bookkeeper
To become a work-from-home bookkeeper, you need at least one year of experience in the field and a general understanding of accounting and bookkeeping. There are no formal education requirements, but many work-from-home bookkeepers have an associate's or bachelor's degree in finance, business, accounting, or a related field.
Many bookkeepers who work from home start as in-house bookkeepers to get hands-on experience in the field before looking for home-based jobs. Certification is not required, but certification like Certified Public Accountant or Certified Internal Auditor can help you stand out from other applicants.
For a work-from-home bookkeeper to do their job well, they need to pay close attention to detail, be good at managing their time, have experience managing multiple accounts, and be able to work extra hours if required.
Become a Freelancer Bookkeeper
Freelance bookkeeper is one of the highest-paying online jobs, so don't sleep on it. If you want to be a freelance bookkeeper, the next thing you should do is start your bookkeeping service. Most of your potential clients will want to hire someone with experience, so you might want to work as a bookkeeper for a year or two at a local business or accounting office before you go freelance.
When you have enough experience, skills, and time, you can use online job boards and other job search tools to look for local, remote, or virtual jobs. In addition, you can use your personal network by asking friends, family, and coworkers if they know anyone who needs a bookkeeper for their business. You can also put ads in the paper, online, or at a community centre in your area.
One tip for securing clients is to specialize in a certain type of bookkeeping. For example, if you've done bookkeeping for schools, charities, or restaurants, you'll be able to market yourself well to businesses like those.
How Much Do Bookkeepers Make?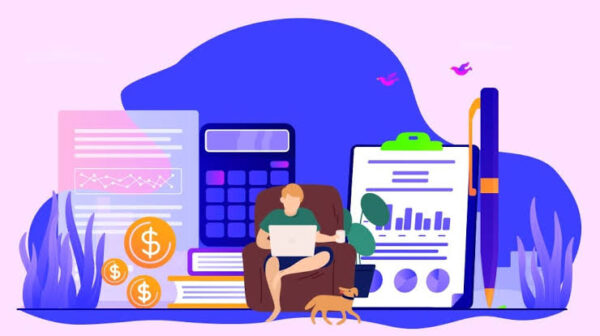 According to the Bureau of Labour Statistics, the hourly rate for bookkeepers and auditing clerks is $20.39 per hour. On the other hand, more experienced bookkeepers and those who own their own businesses can earn much more, anywhere from $30 to $60 per hour.
Bookkeepers Average Salary
A bookkeeper's salary at a company is typically between $42,410 for full-time positions. Of course, the benefit is that you don't have to worry about the consistency of your hours, and you might even get paid. However, working for a company may entail a set schedule and lower pay.
These figures represent the average pay for a bookkeeper on a company's payroll. Freelance bookkeepers set their rates and typically charge between $40 and $60 per hour. If a freelance bookkeeper works full-time and has multiple clients, they frequently earn more than a salaried bookkeeper's $35-40,000 per year.
Skills Needed To Help You Succeed in Your Remote Bookkeeping Jobs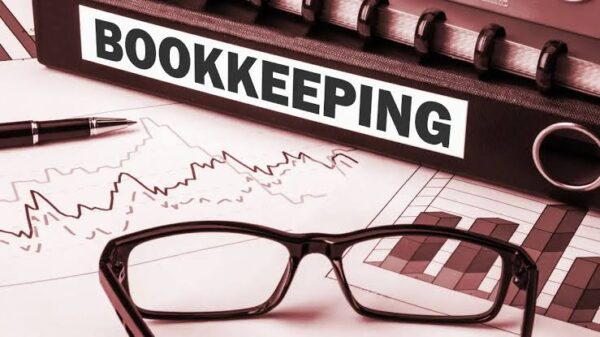 All you need to get started in bookkeeping are a few fundamental skills. These do not necessitate attending school or obtaining special training, but they may be skills you will need to develop over time.
These abilities can help you succeed as a bookkeeper:
● Numeracy
Bookkeepers can feel more comfortable working with numbers if they know how to count and do basic math. This is helpful when discussing numbers and sending reports to accountants or other business people. In addition, bookkeepers often have to look at numbers and do simple math, like adding and multiplying, as part of their daily work.
● Accounts payable
Account payable is an information bookkeepers look at to get an overview of an organization's current debts and short-term debts. Managing accounts payable often requires putting information in order of importance and keeping track of different ways to pay. For example, bookkeepers can better understand a company's finances by knowing how much money it owes.
● Memory
Bookkeepers can remember information from the past more easily if they have a good memory. If you have a good memory, it might be easier to keep track of financial information, answer questions from clients, and find mistakes in your files. When you need to remember an exact number to solve a bookkeeping problem, you can use your memory to help.
● Time management
Time management is another important skill for bookkeepers because it helps them meet deadlines and does their jobs during work hours. Having a schedule plan is important to ensure you get everything done. This is especially important because the company you work for may wait to make a big decision until they get bookkeeping records from you.
● Data entry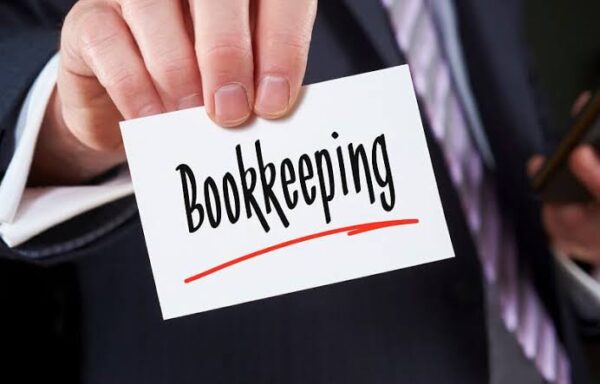 Data entry is being able to type numbers quickly and correctly into forms and software for keeping books. Bookkeepers who know how to enter data into company records can do so rapidly and accurately. This includes being good with computers and learning new technologies quickly. People who can type quickly can also enter data more quickly and accurately.
● Spreadsheets
Bookkeepers often use spreadsheets to record financial information. As a result, bookkeeping professionals can benefit from knowing how to use spreadsheet programs. Spreadsheet tools let bookkeepers make separate sections for different data types and different files for additional parts, like employee salaries and bills that need to be paid. You can also program equations into spreadsheets to automatically calculate information and help you figure out what it all means.
● Transparency
Since bookkeepers often deal with private information, they must be honest and clear. For example, when working with companies, they follow all the rules set up to keep their data safe. In addition, people often come to bookkeepers with questions about their finances, so they need to be able to give clear information and respect all privacy rules.
● General ledger
Bookkeepers use the general ledger to record and keep track of a company's sales and costs. Therefore, one of the most important things a bookkeeper needs to know is how to build and manage a ledger. There are many kinds of ledgers and sub-ledgers, such as software, computerized spreadsheets, and paper. Bookkeepers can use these to look at, and change information kept since the company started.
● Organization
Bookkeepers need to be able to organize their tasks and set priorities. In addition, they often manage data for short-term and long-term projects alike. Strong organizational skills also help them keep track of financial records in a way that makes them easy to find.
● Attention to detail
Bookkeepers can be accurate with their company's financial data if they pay close attention to the details. This can stop problems or mistakes that would lead to more mistakes in a business's records. In addition, companies often use bookkeeping files to make important business decisions, so bookkeepers need to give correct information.
● Invoicing
Invoicing is listing each charge on a bill and explaining what it is for. When working with organizations, bookkeepers deal with billing. If they know how to read invoices, they can find out more about a deal between a buyer and a seller. Bookkeepers need to create, read, and understand invoices to keep track of money entering and going out of a business.
● Discipline
Since the company you work for relies on you to help them keep track of their finances, you need to be disciplined. To be a good bookkeeper, you must keep your word when you say you'll do something by a certain date. When you have discipline, you can keep up a strong work ethic and always give correct information when making financial records. It also helps you stay on task when working on projects with many small parts.
● Critical thinking
When working with company records, bookkeepers use critical thinking to solve problems and deal with problems. Using critical thinking, they can figure out what their records mean and spot trends, patterns, or things that don't make sense in business transactions. Then, based on the information, they can think of ways to move forward. For example, bookkeepers use critical thinking when reconciling bank statements, balancing checkbooks, moving records, and figuring out where mistakes came from.
Where Can You Find Virtual Bookkeeping Jobs?
You can earn $50k a year with work-from-home bookkeeper jobs. There are several options for working as a bookkeeper from home. If you have the experience, it may be worthwhile to contact your previous job contacts to see if they or any of their clients are looking for someone to help with their books. You can also look for bookkeeping services in your area, as many of them are looking for remote bookkeepers on a consulting basis.
Apply for Remote Bookkeeping Jobs: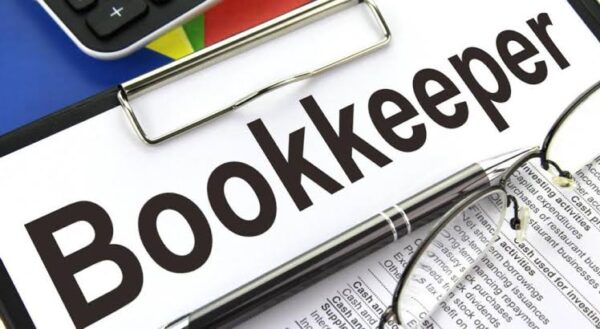 If you want to be a paid bookkeeper, the next step is to look for job openings in your area or online. To show that you are a good candidate, you must make a well-written resume that shows off your bookkeeping skills and lists any work experience.
Knowing how to use accounting software, knowing a lot about personal and business finances, and being willing to learn are all good skills. However, if you don't have much practical experience, you might be able to make up for it by showing that you are a hard worker with a lot of room for growth.
Make sure that your resume fits the job for which you are applying. Read the job description and put any keywords that use on your resume or cover letter. For example, some companies hire bookkeepers as W2 employees, while others employ independent contractors or freelancers.
If you work as the latter, you'll be responsible for paying quarterly self-employment taxes and keeping track of your own income and expenses, so make sure you fully understand your status before accepting a position. Some of the places to find Remote bookkeeping jobs include:
Toptal
Upwork
Kelly Services

Indeed

People Per Hour
Hire My Mom
Adecco
FlexJobs
Accountingfly
Related: 15 Work-From-Home Jobs (Hiring Now!)
Bottom Line
Follow these 9 steps on becoming a bookkeeper, and you'll be well on your way to starting a career as a virtual bookkeeper. Even if you have never done it, you can learn to be a bookkeeper with enough drive and discipline.
Working from home sounds easy, but it takes dedication and planning to succeed as a bookkeeper. It will help if you are disciplined, organized, self-motivated, and have a support network. Don't miss out on the chances the most profitable business in the world can give you.
Frequency Asked Questions
Q: What software do bookkeepers use?
Quicken is a popular bookkeeping software used by most bookkeepers. Other popular and reliable bookkeeping software include Mint, QuickBooks, Slickpie, Xero, Sage 50, and Kashoo
Q: What is a bookkeeper's work environment like?
Bookkeepers work in a wide range of settings. Some work as part of an accounting team, while others work as freelancers. Team bookkeepers typically spend their days in an office, sitting at a computer and using accounting software. As long as they have a laptop or computer access, freelance bookkeepers can work from home or other locations.
Q: Can you make six figures as a bookkeeper?
Yes, you can make six figures as a bookkeeper. However, it takes hard work and dedication to earn that much.
Q: Can I teach myself bookkeeping?
Numerous free online resources can teach you everything you need to know. However, investing in a course will help you launch your business correctly, earn more quickly, and avoid costly mistakes.
Q: What is the most accessible bookkeeping software?
The most accessible bookkeeping software is Quicken. It provides a full suite of tools to help you track your finances and prepare for tax season. With Quicken, you can stay organized and on top of your finances. Quicken makes keeping track of business transactions easier. It enables you to record checks, invoices, bills, and receipts to keep track of every payment you make and receive.
Q: Is bookkeeping a dying profession?
No! Bookkeeping isn't a dying profession. Although technology has replaced the need for bookkeepers, companies still need individuals to carry out bookkeeping services.
Q: How do I price myself as a bookkeeper?
Conduct research! Doing this will enable you to discover what other businesses charge for their services. In addition, you need to reflect on your skills to know how to base your service price.
Q: Can I Work As A Bookkeeper Without a Degree?
You certainly can! According to the Bureau of Labor Statistics (BLS), entry-level bookkeepers do not have a degree. Instead, candidates rely on a combination of existing skills and on-the-job training to be successful in the workplace.
Q: How do freelance bookkeepers locate clients?
You must advertise your services as a freelance bookkeeper to gain clients. Use online job boards, local publications, or community announcement boards to distribute digital or physical flyers. You can also ask your network of friends, family, and coworkers to refer you to anyone they know who may require your services. Freelance bookkeepers may also be able to partner with other freelancers and launch their own bookkeeping business with a limited advertising budget.