If you are ready to kickstart your journey as a freelance bookkeeper, there are several ways you can go about it.
You don't need expensive equipment to get started, and you certainly don't have to go through complex processes. All you need is a stable internet connection, bookkeeping software, and a computer – it's that easy!
But if you want to be successful at it, there are certain processes you need to follow. This article highlights the best ways to become a successful work-from-home bookkeeper.
Register as self-employed
Registering as self-employed with the HMRC is a simple process that can be completed online. However, if you've never registered for VAT, it may be best to start by registering as a sole trader.
This will allow you to keep track of your income and expenses for tax purposes, and it makes organizing your business finances easy. If you intend on taking on employees at some point in the future, you will need to register with HMRC as a limited company.
Registering as self-employed allows you to have access to certain benefits that are absent when working under an organization.
Get clear on your pricing and payment terms.
Make sure you clearly understand how much time and effort it will take to complete the services you offer. After this, place a price tag on your service.
Doing this will give you a sense of security and control. It also enables your clients to gain confidence in you.
In addition, you should also be clear on your payment terms—what is expected before the project can begin, what happens after it's completed, and when clients can expect to receive their final product.
Create a website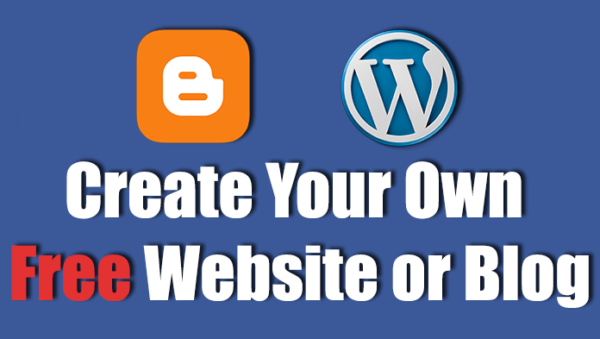 Creating a blog for your services may not be necessary, but it is important. A website gives you an online presence, and enables you to reach potential clients from across the world.
The following are what to do when creating a website:

Create a website that is easy to navigate and understand.
Update the blog regularly with content related to bookkeeping
Include a contact form, your pricing, credentials, testimonials, portfolio, and the list of services you offer on the site so potential clients can find it easily.

Social media is a great way
to promote your bookkeeping service and build your brand. It's also an excellent way to connect with your target audience and potential clients.
So here's what to do:
Set up social media accounts for your business
Create engaging content that includes a redirection link to your website.
Post regularly so people will keep coming back to the page.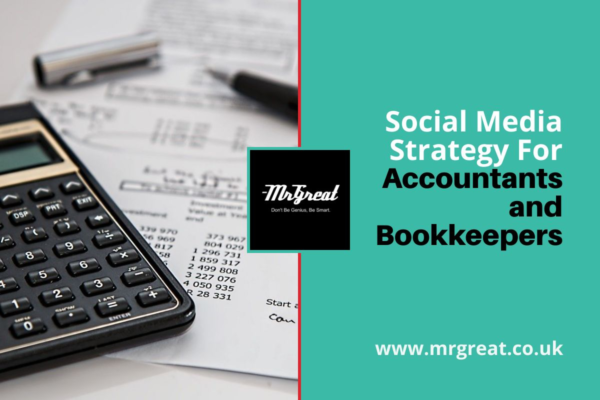 Get testimonials and reviews
What a client wants is to be assured of the services you offer. A testimonial or review from previous clients settles this anxiety they have.
So here's what to do:
Get testimonials from clients.
Get reviews from clients.
Get reviews from other bookkeepers.
Get reviews from the media.
Get reviews from the internet (websites like Yelp).
Getting positive feedback in as many places as possible is essential, especially if you're a new business with a small client base and need to build your reputation quickly.
Create a workflow – deliverables, proposals, processes, and payments
As a freelance worker, it is very easy to lose your sense of direction and stability. To avoid this situation, it's best that you create a workflow in order to gain insight into business pipeline.
Here's how to go about it:
Create a workflow – deliverables, proposals, processes, and payments.
Establish your office space.
Have clear goals and objectives for your business.
Join professional associations or organizations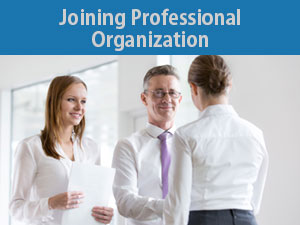 You can join professional organizations and groups in order to connect with other bookkeepers, stay up-to-date on industry trends, and find
job opportunities
.
Professional associations and organizations are also great places to find mentors who can guide you through your
career
as a bookkeeper.
Some good examples of professional associations include the International Association of Bookkeepers (IAB), American Institute of Certified Public Accountants (AICPA), National Association of Accountants (NAA), and National Society for Certified Public Accountants (CPA).
Get a partner or network of bookkeepers.

Working with a partner or network of bookkeepers can be a great way to expand your business. You can help each other with clients, share resources such as software or cloud storage, and collaborate on marketing strategies.
One partner may specialize in payroll, while another may focus on taxes.
Find focus – set processes, hours, and boundaries
The next step to take is to set working hours, boundaries, and work processes. It's essential to work out what your working day will look like in order to stay consistent over time.
If you are working from home, you'll need to ensure that your office space has the proper lighting and that there are no distractions around.
Make Provisions for Finances
You'll need to ensure that you have enough money to cover all of your business expenses, including:
Rent or mortgage payment(s)
Utilities (gas, electric, and water)
Internet service provider fees (if applicable for your business model)
Office supplies (such as pens, paper clips, and file folders).
Work from home Jobs

The business world is undergoing a massive change as more and more people are beginning to find ways to earn a living without having to commute daily to their workplace.
With the advent of the internet and our reliance on technology, it's possible to work from home.
Writers can earn a living writing articles for various websites. Online tutors can earn money teaching students on online course platforms like Udemy. Product testers get free products for giving their honest opinion about a product.
A growing number of companies are hiring remote workers to handle customer service calls.
Even Uber is getting into the game with their Uber Part-Time program which allows normal individuals to earn money while on the go.
What is bookkeeping
Bookkeeping is the process of recording, monitoring, and analyzing financial transactions – It is an important part of any business.
With bookkeeping, you can have a clear picture of your financial situation. In addition, it helps you to prepare your taxes and keep your finances on track.
Frequency Asked Questions
What software do bookkeepers use?
Quicken is a popular bookkeeping software used by most bookkeepers. Other popular and reliable bookkeeping software include Mint, QuickBooks, Slickpie, Xero, Sage 50, and Kashoo
Can you make six figures as a bookkeeper?
Yes, you can make six figures as a bookkeeper. However, it takes hard work and dedication to earn that much.
What is the most accessible bookkeeping software?
The most accessible bookkeeping software is Quicken. It provides a full suite of tools to help you track your finances and prepare for tax season.
With Quicken, you can stay organized and on top of your finances. Quicken makes keeping track of business transactions easier. It enables you to record checks, invoices, bills, and receipts in order to keep track of every payment you make and receive.
Is bookkeeping a dying profession?
No! Bookkeeping isn't a dying profession. Although technology has replaced the need for bookkeepers, companies still need individuals to carry out bookkeeping services.
How do I price myself as a bookkeeper?
Conduct research! Doing this will enable you to discover what other businesses charge for their services. In addition, you need to reflect on your skills in order to know how to base your service price.
Bottom Line

Working from home sounds easy, but it takes dedication and planning to succeed as a bookkeeper. It would help if you are disciplined, organized, self-motivated, and have a support network of people.
I hope these tips will help you work from home as a bookkeeper.