Last updated Mar. 12, 2023 by Favour Chinaza
There are several ways to get free clothes online with free shipping near you. Before you walk into a thrift store, consider these options. These ways enable you to own first-hand dresses without paying for them.
Of course, whether you want the designer's brand or a simple Walmart cloth, you can get some for free. I'm talking about men's, women's, and children's clothing. You don't have to spend a fortune to look nice; almost anything can be obtained using the internet.
Clothes are one of the most important things in life, along with food, water, and a place to live. It can be very helpful to get clothes for free from different places. Think about how much you could save on clothes if you knew where to get them for free. According to the most recent U.S. Consumer Expenditures report, Americans spend an average of $1,833 a year on new clothes and the latest styles.
Related: Poshmark Review: Is It Worth It to Buy and Sell Used Clothes?
11 Ways to Get Free Clothes Online
1. Join Referral Programs From Online Clothing Stores
Referral programs are a good option if you're looking for a way to get free clothes. These programs allow you to shop online and earn cash back on purchases. You can then use your money to buy clothes or other items from the store.
Here's how to get free clothes online with referral programs:
Sign up for a new account in an online clothing store
Choose items you'd like to purchase using your referral code at checkout
Check out and pay with PayPal or another payment method that doesn't require your credit card number so that no one else sees it.
Referral programs from an online clothing store
Online clothing stores enable you to shop for dresses in the comfort of your home. Many retailers also offer referral programs for free dresses for referring a friend.
Here's a list of the top online clothing stores with referral programs:
Refer friends to Well.ca, and you'll both get a great reward. You'll earn a $15 credit when they make their first purchase above $50 and they'll also get a $15 credit.
If your friend refers someone else who makes a purchase, they'll get another $25 off their next order – that could be up to $75 in savings.
How to refer to friends to Well.ca
Sign into your account at well.ca (no password required). Click on the blue "Refer Friends" link in your account menu near the top left corner of the screen. Next, fill out the email address of the friend you would like to refer and click "Send Email Referral."
Parade is a clothing store that sells clothes for women, men, and kids. It also has a referral program. The referral program rewards you with a $25 gift card when you refer a friend.
ThredUP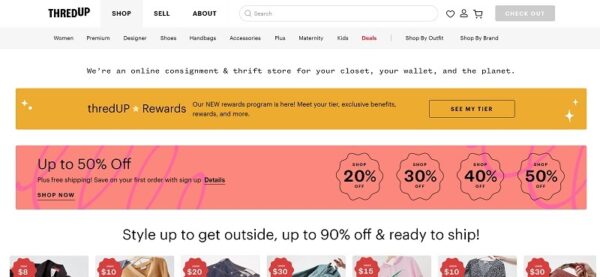 ThredUP is the way to get free clothes online that other people no longer want. This online marketplace sells high-quality used clothes at very low prices. There are two ways to get free clothes on the site.
First, every time you tell a friend about thredUP, you get $10. Tell five people, and you'll get $50 on new clothes. People use thredUP as a good option to sell clothes online so you can take full advantage of it. The second thing you can do is sell your old clothes on the internet. It sends you a "Clean Out Bag" so you can send your items.
Away is a luggage company that offers a referral program. A referral program is a great way to earn rewards and save money. The Away reward points are used for discounts on future purchases (and can even be used to earn free bags).
Here's how to get free clothes online from Away:
If you refer a friend who makes their first purchase, you will receive $20 off your next order and 2,000 points.
They receive 1,000 points for making their first purchase and $20 off their second purchase (no points). If they make two purchases within 30 days and use the same email address to sign up, they get 3x more points than usual.
Stitch Fix is a service that sends clothes to your door as part of a personal styling program. You can earn credit on the site if you participate in Stitch Fix's "refer a friend" program. Sign up for an account to get a unique link you can share with others. Then, you can post, text, or email that link to your friends to invite them to sign up for Stitch Fix.
When someone signs up through your link, you get a credit. This credit can be used to pay the $20 styling fee that the company charges for each order. So, for example, the $20 will be applied to the total price if you buy something from your Stitch Fix cox. +In addition, you can ask for certain trends or products when you order a new box. Each box has five items.
EyeBuyDirect is an online retailer of prescription eyewear and sunglasses. The company was founded in 2009 and is headquartered in Brooklyn, New York.
EyeBuyDirect offers a wide selection of frames designed by independent designers worldwide, such as Michael Kors and Kate Spade. In addition to their everyday collection, EyeBuyDirect offers over 400 designer collections, including Chanel, Dior, Versace, and more. If you Invite friends to EyeBuyDirect, They get $10 for joining, and you get $10 for every referral.
Vinted is another app where you can get free clothes. It is an online marketplace where you can buy and sell used clothing. You can even choose to replace your clothes with better ones. Everything is up to you.
Lemon Collection
Another good place to get free clothes online is the lemon collection. You could earn freebies and other cool offers if you become a Lemon Ambassador.You must have an Instagram account to apply.
However, the company prefers profiles with a large following. As a result, if you can provide them with a large audience for their products, you may be chosen as an ambassador.Even if you don't have Instagram, you could still apply to be a Lemon Ambassador. Who knows, you might strike it rich.
Rue La La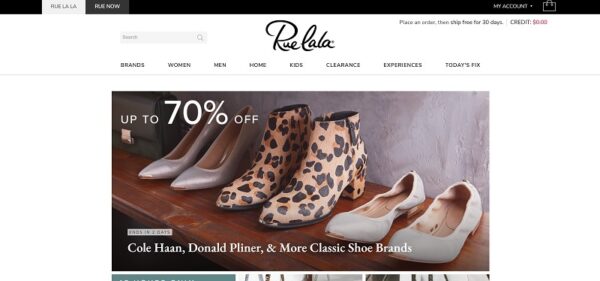 Rue La La offers up to 70% off name-brand women's, men's, and children's clothing, accessories, and more. This is a members-only site, so you must join to get great deals, but joining is free.
How does Rue La La provide free clothing? By simply referring to friends. You'll receive a $10 Rue La La credit for each friend you refer who makes a purchase. You can use those credits to get free clothing on the site.
Rent the Runway is a clothing rental service that allows you to rent designer clothes for special occasions rather than purchasing them. You can refer your friends to Rent the Runway and earn $30 for each friend who rents their first outfit. Your friend will also receive a $30 discount on their first order.
LetGo is an app that helps you buy and sell things in your neighbourhood. You can use this app instead of a flea market to find the best deals on used items. You can also get free stuff online on this one-of-a-kind platform. For example, free clothes may be listed in the free ads.
Alo Yoga is a yoga clothing brand that was founded in Canada. The company makes affordable clothing for women, men, and kids. Alo yoga is one of the top online stores selling yoga clothes, and they sell leggings, tanks, and other clothing such as shorts and sports bras. Alo has a huge selection of styles, so you're sure to find something that fits your style.
2. Set up a Clothing Swap with Friends
Doing a clothing swap with your friends is one of the best ways to get free new clothes. A clothing swap is a great way to update your closet without spending any money. You have to get together with friends, have everyone bring over some clothes they no longer want, and then let everyone pick from the pile.
A clothing swap is a good way to get rid of clothes you no longer want and get some new ones. It would be best if you invited people with styles and sizes similar to yours so that you're more likely to find things you'll want to wear.
3. Earn Rewards Points and Use Them to Buy Clothes
Earning rewards points is easy, but it requires a little bit of work. First, sign up for a rewards program offered by your favourite store or brand. This can be done through their website or app on your phone.
Once you're signed up, link all your accounts—credit cards and debit cards. Doing this will earn you points when you make purchases online. Once you have some points saved up, use them to buy clothes!
Earn $10 with Rakuten in free clothing. Rakuten is similar to MyPoints because you get paid to use Rakuten as your shopping portal. So you can legitimately get cash back when you shop at over +2,000 stores, including Amazon, Target, and Walmart. These retailers will compensate you if you shop through Rakuten's portal.
Shops and stores such as Macy's, Amazon, and Groupon are examples of stores that have recently increased their cash amount. For example, I recently purchased something from Amazon using Rakuten, which earned me $10 in cash back and another $10 sign-up bonus, making me $20 richer in just a few minutes.
The money you earn from this shopping goes into my Rakuten account, which I then transfer to my PayPal account. That's all there is to it. If you don't have a PayPal account, Rakuten can send you a check that you can use to buy whatever you want, preferably clothes.

If you enjoy answering questions, Survey Junkie is the site for you. Enjoy your hobby while earning money. Completing surveys will earn you points. Each survey will award you with a different number of points.
When enough points are accumulated, they can be redeemed for gift cards used at various stores. In addition, these points can be converted into cash and deposited into your PayPal account. This earns you free shopping money to spend on free clothes online.
At Survey Junkie, you can earn points by signing up and referring friends. So if you want to use your easy earnings to get free clothing online, it pays to join and become a member.
Swagbucks is a simple online way to earn bonus points that you can convert into cash and use to get free shirts and clothing online. According to reports, Swagbucks paid more than $746 million to its subscribers. In addition, Swagbucks users can earn up to +7,000 gift cards per day (sounds pretty good).
It won't be difficult to obtain gift cards from popular online stores, which you can exchange for new clothes and accessories of your choice.
You can earn points for doing everyday tasks. For example, you can earn points on Swagbucks by searching the internet, shopping, playing games, watching entertaining videos, and completing surveys. You can use this rewards to get cheap baby clothes too. To get you started on your quest for free clothing, they will give you a $10 gift card to any retailer of your choice when you sign up or refer your friends to sign up.
Ibotta is a fantastic rebate app that can help you save money and get free clothes online or locally. Using the app to get cash back is quick and easy. In addition, you can cash out your earnings for top clothing retailers or in cash via PayPal.
This is how it works:
Log in to the Ibotta app after downloading it.
You will notice a lot of stores; find your favourite and see what kind of deals are available.
Ibotta primarily informs you of the stores with the best cash-back deals.
Get cash back every time you scan a receipt with activated offers.
Use your earnings to get free clothes or anything else you want! For example, I have used $10 to get a gown from boohoo.
We recommend Ibotta because the app also has specials from stores like Walmart that have special cash back on "any fruits" or "X per cent cash-back on this or that item". This is a good way to add money to your wallet or save money for the top clothes you want.
After you've finished shopping, scan your receipt to receive free money in your Ibotta wallet, which you can then transfer to your PayPal account. You can also get cash in your Ibotta account when you first sign up ($10) or when you refer a friend who signs up. Referrals can earn you up to $30 per week on average.
Ebates is a well-known cash-back site that offers discounts in online retail stores like JCPenney, Macy's, Nordstrom, and more. Process your payments through the Ebates portal to earn cash back whenever you shop in online stores.
4. Visit Websites That Give Away Free Clothes
The next place to find free clothes is Freecycle.org. This online community helps people to give away their old items. So it's a great place to find free items such as clothes.
Freecycle has been around since 2003, so it's one of the more established sites on this list — It also has a worldwide presence with over 5 million members in more than 100 countries. So if you're looking for some free items, this is probably the easiest way to find them.
One of the advantages of Freecycle is that it allows you to find items in your area. To use the site, you must first enter a specific location, such as Brooklyn, New York. This keeps the listings within a reasonable distance of your current location.
To search for posts, you must be a registered member of the site, which takes only a few minutes. You'll be able to search posts for keywords like clothes or free women's clothes once you've signed in. You should also show only "offer posts" rather than wanted listings. Opening an offer post should provide information about the item and allow you to respond to the post to arrange pickup.
Freecycle encourages recycling and reusing items, persuading people to give their old items to its platform. For example, a study in America revealed that 18 million pounds of textiles are thrown away each year.
Although Freecycle is available all over the world, if you're looking for free clothes in the UK, Freegle is the best place to start. Freegle is a waste reduction and product reuse organization in the United Kingdom. Their website functions similarly to Freecycle.
To begin, enter your postcode and browse all available offer posts. If you frequently donate to sites like these, you might be interested in these social impact apps that will help you change the world. Because Freegle is less well-known than Freecycle, there are typically fewer postings. However, it allows people in the United Kingdom to find free clothes online and complements the Freecycle service.
There is no disadvantage to having multiple options when searching for free clothes online because both are free to use. However, to respond to an offer post, you must first register with the site.
5. Check Craigslist Free Section
Your best bet for finding free clothes is to go to your local Craigslist free section. People frequently post free clothes for sale daily. I just searched and found a few listings of people selling free clothes and other free items. Free clothes from Craigslist and other similar websites are a great way to get some new clothes without spending any money.
Offerup is a local selling app where people can sell their items. It's similar to Craigslist, but I think it's a little more user-friendly. You can use the app to look for "free clothes" in your area and see what comes up. I did a quick search and came up with a few listings for free or low-cost used clothing. You may have to sift through some listings for clothes people are trying to sell, but if you look hard enough, you will find some gems.
6. Play Games and Win Free Clothes
Do you know you can make money playing games? This is also right for getting free clothes online through gaming. Roblox is a virtual gaming world for kids. The platform offers multiple games for kids. Playing games on this platform can earn you Robux (virtual money) that can be used to buy clothes at the Roblox store.
There are several ways to get free clothes on Roblox. First, the Roblox website has a page that lists all the items that can be gotten for free – This list is updated frequently, so you'll want to check it often for new additions. Another way to get free clothes is by visiting the Online Catalog.
The items in this store are extremely low, and you can easily find great deals on things like hats and shirts. In addition, you can create clothing items if you don't see anything in the catalogue that sparks your interest.
You can do this by visiting the Designer's Corner and selecting the Create Clothing option. If you have questions about using Roblox Studio or creating clothes on your own, check out the Roblox Wiki.
How do you get free clothes in rdr2 online? You can get free clothes on RDR2 by completing missions on the platform. Follow the steps below to get free clothes on Red Dead Redemption II.
Log into your account on rockstargames.com
Click "Account Overview" in the top right corner
Click "Game Data" at the top left
Choose "Manage Game" from the menu at the top left
Select Red Dead Redemption 2 from the list (it should be near the top)
Look for "Outfits" in this menu and click it
Choose a free outfit from the list
Click "Redeem" at the bottom of the menu
Enter your password and click OK
Your new outfit should now be available in-game
7. Get Free Clothes From Amazon With Testzon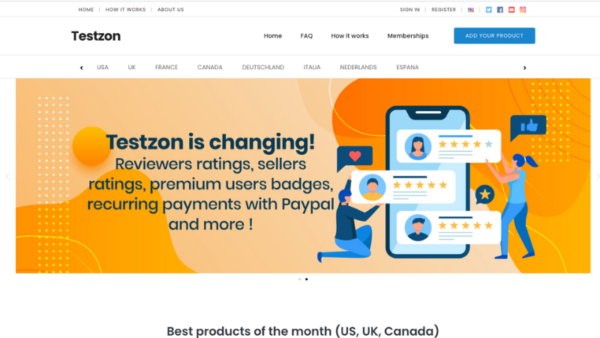 Testzon provides free and reduced-price Amazon products. Sellers there give away their products for free for people to try out. These freebies and discounts are available in various categories, including clothing.
Simply choose the product you want and wait for the seller's approval. If you are approved, the seller will provide you with a coupon code that you can use to get the product for free or at a significant discount. Most sellers request a review in exchange for the freebie, but this is not required.
AMZ.One Deals Club
AMZ.One Deals Club offers free and discounted Amazon products. You'll find discounts ranging from 50% to 100% off. In addition, the website provides promo codes that can be used to get free items. It's also possible to find free clothes there, so it's worth looking at.
8. Sign Up for Free Clothes on Swap Sites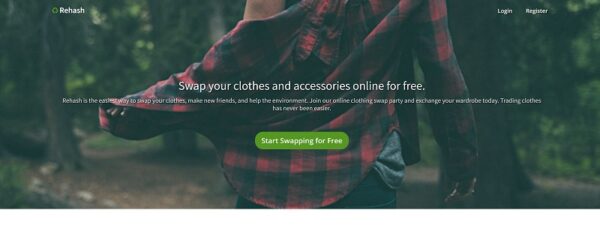 The sites we've discussed thus far include clothing but aren't specifically designed to help you find free clothes. Rehash is a dedicated website where you can trade and exchange clothing with other users. So you'll need to start with at least one item of clothing that you're willing to exchange, but it does mean that you can update your wardrobe without spending a dime.
You can list the clothes and accessories you want to trade once you've created an account. You'll then start receiving offers from other users who wish to trade with you. You can exchange clothes once you've found a suitable offer.
There are no fees associated with a listing or completing a swap. In fact, the only cost you'll incur is shipping your old clothes to your exchange. To date, nearly 10,500 items have been swapped between 61,000 members on the site.
Swap.com is a consignment and thrift store that has the best items to resell at a profit. They sell millions of items from over 36,000 brands online. If you refer a friend to Swap.com, you will receive a $10 credit when they make their first purchase. Your friend will also receive $10 in credit for their first purchase.
Used clothes can be found at great prices at thrift stores. But you used to have few choices if you couldn't get to a store or didn't have one nearby. You can now go online and look at some of the best online thrift shops to find cheap clothes.
Used clothes are sold in a new way at the online thrift store Swap.com. Shopping at thrift stores can take a lot of time because each sells different things. However, the swap has a much bigger selection of clothes for you.
If you're a buyer, you can look through a large selection of used and pre-owned clothes that are all cheap. Swap is not a place where you can get clothes for free, but it is an affordable alternative to buying clothes at full price.
It can also be hard to sell used clothes because you usually have to keep a list and answer questions from buyers. The swap takes care of all the paperwork for you. Send them your used clothes, and they'll take care of everything else. Then, when your things sell, you'll get paid.
Of course, you can get it free, whether you want a designer's brand or a simple Walmart cloth. I'm referring to clothing for men, women, and children. You don't have to spend a lot of money to look good. The internet can provide access to almost anything.
9. Check Product Testing Websites
All you have to do is sign up for the company's program for product testing. Some companies let you keep the items for free, while others give you a few days to try them out and then ask you to send them back.
Companies do this to find out what you think of their products and to get you to talk about them. Companies that give free testing samples include:
Adidas
Glamorise Wear
Under Armour
Board Vitals
New Balance
Nike
Saucony
Carhartt
Reebok
TrySpree is a forum community dedicated to finding, sharing, and reviewing free samples. It was founded by a group of enthusiasts who shared a love of freebies. The site has grown over the years and now has over 90,000 members. More importantly, TrySpree users have created over 100,000 products and reviews of free samples due to the site. You can join TrySpree to discuss fashion trends and products you love or are dying to try. They contact the clothing store, and you are sent the free clothes sample to test and keep as yours. You can get
free Tee-shirt from Greek Olive and Herbs
Primavera T-shirt
Clothes from Love Bonito
Timberland products
Boxers shorts from OTA
sports bra from Shein,
free Columbia sportswear items
It is a good place to try getting free clothes online by sampling the clothes.
Product testing is another way to get free clothes. Brands value customer feedback because it allows them to improve the quality of their products. As a result, they have product testing programs in which they provide free product samples.
Nike is one of the companies that do so. They send samples of their product to test, which you will use for a set period before providing feedback.
Adidas
Do you want to buy new Adidas shoes and clothing? Enjoy the freebies from the popular brand in exchange for your valuable feedback on their products. You can become an Adidas product tester and get free shoes. Unlike the Nike and Reebok programs, however, you must return the delivered items to Adidas. It appears that you can keep the shoes and equipment for a maximum of four weeks.
10. Local Thrift Stores and Charities
Here are a few thrifting tips to get free clothing online:
Search multiple stores: There's nothing wrong with shopping for comparison. However, this works better online because you can browse numerous stores with a few clicks.
Inquire about specials: Most thrift stores have special discount days or offers that can be combined for significant savings.
Understand the return policy: To avoid buyer's remorse, always research a thrift shop's return policy before making a purchase.
Find Thrift Stores Near You
You can find cheap clothes at thrift stores, but if you look hard enough, you can also find free or cheap used clothes. Some thrift stores have a "free" section where they keep clothes that are too damaged to sell but can still be used.
Most of the time, people who no longer want these clothes give them to a thrift store which wants to get rid of them. But if you take your time and look through everything, you can find some good clothes in this section.
Get in Touch With a Local Non-profit or Charitable Organization Near You
Those needing basic clothing or business attire can seek assistance from shelters, religious organizations, and other organizations. Do you know where to go? Your local 211 services may be able to direct you to free clothing programs and community resources.
You can also use needhelppayingbills.com to look for clothing closets. In addition, people with good intentions have started free clothing closets that provide clothing for all seasons.
Churches
Local churches frequently have clothing closets or clothing ministries that provide free clothing to anyone in need (without showing proof of income). Depending on the donations the church accepts, you can get new, nearly new, or gently used clothing.
Churches may hold clothing drives on specific days and times of the week, so you'll need to contact churches in your area to find out when you can stop by. Some larger non-profits may also collaborate with local churches to provide free clothing. Search "free clothing at churches near me" to find churches in your area that offer free clothing.
The Salvation Army is an evangelical organization that assists those in need through programs such as holiday gift-giving, food pantries, and community support. This organization can provide coats, but remember that this is a seasonal initiative.
Each centre offers different freebies, so it's critical to first communicate with them. In North Carolina, for example, the Salvation Army provides low-income households with clothing worth $30.
Community Clothes Closet provides free clothing for children, women, and men in need. In addition, the organization assists students, seniors, disabled people, the homeless, and people with low or limited income. To qualify for this option, you must be referred by a human service organization, school, or church, and you can receive free clothing for up to a year.
Most cold-weather states have Operation Warm. These organizations require donations of children's winter clothing in various sizes.
The clothing closet collects warm coats, hats, gloves, and other items from the community and distributes them for free to those most vulnerable to cold winter weather.
11. Start a Fashion Blog
Starting a fashion blog is an excellent way to obtain free clothing from companies. Of course, this one won't get you free clothes right away, but it is a good way to eventually get paid to wear clothes and bring brands to sponsor you. There are a lot of good web hosting sites for beginners you can use and start your fashion blog.
Companies may send you free clothing to review on your blog once you have established your blog and gained readers. You can also use affiliate links to promote your favourite products while earning a commission. For example, if you have a favourite pair of jeans, you can earn enough money to buy a new pair by promoting the brand on your blog.
How much money you can make from your fashion blog depends on many things, like your niche, the number of people who follow you, etc. But I know bloggers who make a lot of money and whose fashion blogs bring in more than $10,000 a month. Of course, this is a long-term strategy, so don't expect to be able to test clothes for free until your blog has a steady stream of followers.
Become an Influencer to Get Free Clothing From Companies
This doesn't apply to everyone on social media. However, if you have a large or devoted following, you can use it to get free clothes. Companies may send you clothing to promote in an Instagram post or to show off to your YouTube subscribers. Contact clothing brands you like and see if they'll work with you.
If you can't find free clothing, look for the next best thing: discounts. Learn more about couponing and finding the best deals online.
How to Get Free Clothes Offline
You don't have to break the bank to be fashionable. Free clothes are everywhere. If you can't get free clothes online, here's a way to get free clothes offline.
Ask your close friends and family: Your close friends and family may have extra clothes they intend to give away. Of course, you can always ask them for it.
This method is helpful if you live with roommates or relatives who have closets full of trendy items they no longer wear—they may be more than willing to part with some of those items for free.
Other Ways to Get Free Clothes Online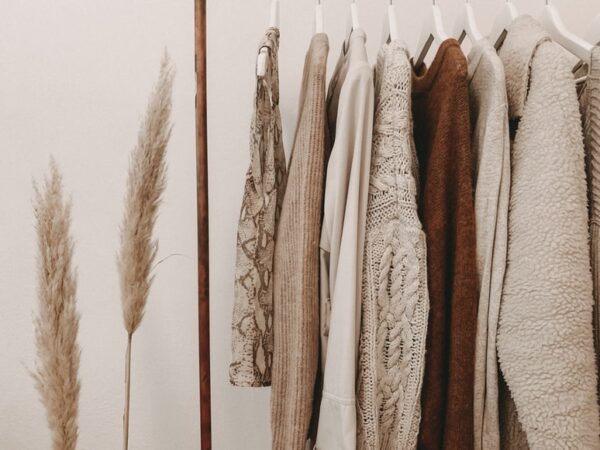 Check for free Online Clothing Giveaways
Sweepstakes Fanatic is a website that offers free clothing giveaways. On Trustpilot, the company has a five-star rating with 98% "Excellent" ratings from reviewers. The number of sweepstakes entries allowed varies by product. Some only allow you to enter once, while others will enable you to enter daily or weekly.
Garage Sales
Yard sales are a great place to find cheap clothes, but you can occasionally find free or low-cost used clothing. In addition, people sometimes put out a few items they no longer want and are willing to give away for free. So it's definitely worth your time to look for free clothing at yard sales in your area.
Work in a Clothing Store
This one should go without saying. Get a job at a clothing store if you want free clothes. Many stores provide employee discounts, which can be used to obtain free clothing. Some stores even have programs to earn store credit for working there. So, working at a clothing store is one of the best options if you're looking for a way to get free clothes.
Make Contact with Local Businesses
Contacting local clothing stores is another excellent way to obtain free clothing. Often, these businesses will have excess clothing they no longer require or desire. They may be willing to give these clothes away for free or at a low cost. It never hurts to ask, so it's worth a shot.
Look on Facebook Groups
Some people in your city offer free or low-cost clothing that they no longer need. Search Facebook for local yard sale groups in your city and proceed from there. If you find any clothes you like, contact the user and set up a time to meet and pick up the items. It's that easy, and it's worth a shot.
Like a Facebook marketplace, the Swap Soiree is a swap meet where people can swap things they don't want for something they do. It's a bit like making money with Flea Market Flipping, but members here give their good clothes away and get a ticket in exchange.
The person can exchange the ticket for things they want at the swap night. So you can go to this swap meet to get clothes people have given away for free.
Become an Estate Cleaner
This isn't a permanent job, but if you want to get free clothes, it might be a good fit. As an estate cleaner, it will be your job to clean up and eliminate someone's things. This is often needed when someone dies, and their family has to figure out what to do with their things.
Nordy Club, Kohl's Rewards, and Other Loyalty Programs
Many brands create loyalty programs, similar to referral points, to encourage customers to buy more in the future.
Every purchase you make from their store earns you points you can use to get free clothes. Nordstrom's Nordy Club and Kohl's Rewards are excellent examples of this. These methods of converting rewards, points, or cash-back into real money are legal. Many people I know have exchanged their rewards for cash simply by shopping with a specific app, answering surveys, referring new customers to particular stores, and performing various tasks.
However, your patience will be tested because it may take days, weeks, or even months to earn enough for a payout. Only then will you be able to spend your money on new clothes or whatever else you desire.
How can I Get Free Summer Clothes?
Use your points: If you have some credit card rewards points hanging around, that can be the best way to get free summer clothes. You can use them to buy anything from an airline ticket to a pair of jeans. Check with your card issuer for more information.
Use cash-back sites: If you don't like the idea of spending money on clothes or if there's a particular item you're after, consider using one of those best cashback rebates sites:
Related: 18 Ways To Get Cheap Baby Clothes
Bottom Line
Clothes are important, but if you always buy brand-new ones, you could spend a few thousand dollars a year on them. There's no way around the fact that clothes are expensive. Even though well-known clothing brands have been able to lower their prices, clothes are still a costly necessity. Not everyone can always buy a new wardrobe because it costs money. People who are kind and willing to give away their old clothes for free are easy to find.
Frequently Asked Questions
Q: Which App gives the cheapest clothes?
thredUp, Rent the Runway, Rue La La, Poshmark, Depop, OfferUp and Amazon are the apps that offer the cheapest clothes.
Q: Does Shein give free clothes?
Yes, they do. It's a fun platform for our customers to try out new clothes for free and review the items currently on our site. You'll receive free clothes in exchange for a detailed review of the overall experience, including quality, style, fit, fabric, and construction.
Q: How can I get free clothes?
We have listed and explained the different ways to get free online and offline clothing. Craigslist, setting up a clothes swap is a way to get free clothes immediately.
Q: Does Kohl's give out free clothes?
Kohl's Yes2You Rewards program allows you to convert points into cash that you can use to buy clothes. On the first of each month, you'll receive a $5 reward for every 100 points you earn. It may take some time before you earn enough to receive a payout. You'll have 30 days to redeem your rewards once you've reached the payout.
Q: Can I get free clothes from Victoria's Secret?
Using their Secret Reward Card deals, you can earn up to $500. And, get this, you don't have to buy anything to win the prize! Instead, simply send a self-addressed stamped envelope and convince them that you deserve the award. Then, use the credit to get free lingerie, bras, panties, lotions, face masks, and other items.