Last updated Mar. 12, 2023 by Peter Jakes
They claim that the easiest way to make money is to save money. You should constantly try to save more money if you can, regardless of how well off you currently are.
The ability to earn cashback on purchases you were planning to make anyway is a great way to put some extra cash in your pocket. That benefits both parties equally. And what better way than through the best cashback rebate sites you can find.
Cashback rebate shopping sites are excellent ways to earn some extra money and save. With more and more people looking for ways to save money on purchases, and they have grown in popularity.
Here, I'll introduce you to 16 of the best cashback shopping sites there is. So, stay tuned. Before that though, let's see how cashback sites work. Shall we?
How Do Cashback Sites Work?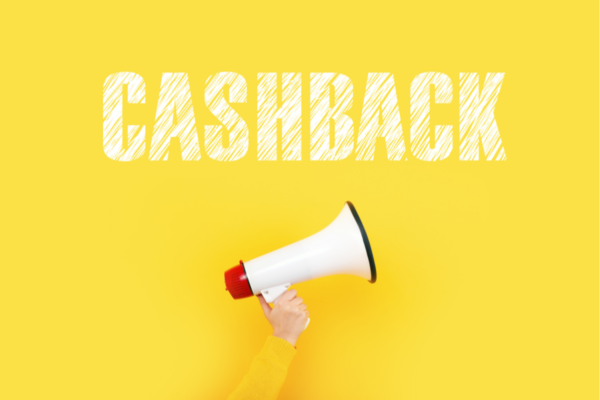 A cashback site pays you a commission when you use it to make an online purchase or sign up for a financial product. There are a wide variety of prices, from cents for groceries to more than $100 for some mobile or broadband contracts.
Cashback sites work by giving you a small percentage of money when you purchase something via their platform. The cashback amounts vary and depends on your purchase and location, but it's usually between 1 to 5%.
One to two percent of your money may not seem like much, but it adds up over time, it'll be enough to pay for your gas tank or your cell phone subscriptions. To receive cashbacks, you must first join the cashback site (though you can sometimes get an annual subscription payment, and eventually benefit from boosted cashback).
After that, go to a search engine like Google and type in the name of an online store, you want to purchase cashback from. Then, use the cashback site's link to visit the mentioned business. That's if its listed though.
Then, the system tracks your session. And when you make a purchase, the cashback site will credit your account with a percentage of the sale. Once it arrives, which may take a few weeks or even months, you can then withdraw the funds.
So, here are 16 best Cashback Rebates Sites for 2022:
Top 16 Best Cashback Rebate Sites
#1. RebatesMe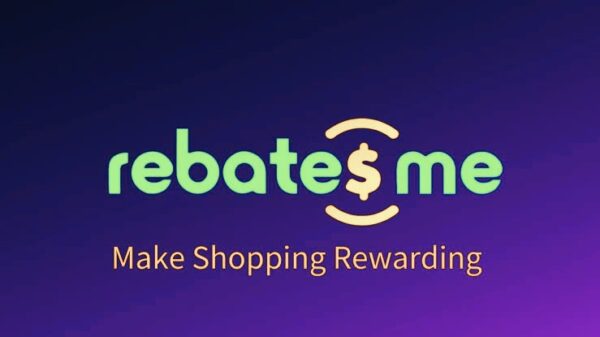 RebatesMe is an online cashback platform that enables users to save money on their purchases. Similar to other popular sites like Swagbucks and Rakuten, users can sign up for a RebatesMe account and then shop at their preferred retailers via the RebatesMe website.
By clicking on a merchant link, users can complete their online shopping as usual and earn cashback on their purchases. The company earns a referral fee from the merchant and shares a portion of that with the user.
Signing up is easy and straightforward, simply enter some basic personal information and start earning cashback. According to RebatesMe, the company has distributed around $30 million in rebates till now.
As an added bonus, new members can earn a $5 signup bonus by making a qualifying purchase (earning at least $10 in cashback) within a year of joining.
#2. GetUpside
GetUpside is an easy-to-use program that gives you cashback on common purchases. You can get money back via the app when you buy things like gas, groceries, and dining out.
In addition to your own savings, you can earn referral bonuses on the petrol purchases of your friends and family at participating gas stations of up to 25 cents per gallon. It doesn't matter what you buy, but you can get up to 15% cash back on your grocery bills.
You can also get up to 35% of your bill (not including tax and tip) back at some restaurants. The app doesn't demand much in the way of personal info and is available for free on all platforms.
You can quickly and easily get your cash back by choosing to have it deposited into your PayPal account, sent to you as a cheque, or converted into a digital gift card good at a variety of popular merchants. GetUpside stands out from the crowd since it gives you cash back in stores as well as online, and all you need is a phone to redeem deals in your area.
#3. Ebates
Ebates (now Rakuten) is a well-known cashback site that rewards you with cash for shopping online and in-store with qualifying purchases. You can also get cashback on Ebates by clicking on the link to a retailer site on Ebates.com
Rakuten offers up to 40% cashback when you shop in any type of store and a $10 welcome bonus when you spend over $25 in shopping.
While its rates aren't always the best, it does have some attractive features, such as mobile app shopping, rebates for purchases made in stores as well as at restaurants, and a hefty $30 bonus for each person who signs up using your referral link and spends at least $30.
The Rakuten browser add-on is great since it not only notifies you when cash-back savings are available, but it also provides a quick summary of your account. It eliminates the need to go to the Rakuten website in order to begin tracking your purchases. It can also find promotional codes for you.
Although waiting patiently is pretty much required. Ebates (or Rakuten) offers quarterly payouts using either paper checks or PayPal. It's one rebate site I'll recommend to anyone who have never used a cash-back program before.
#4. MyPoint
MyPoints is another cashback site that shares similarities with Ebates (now Rakuten) — if you shop online via MyPoints, you'll earn redeemable points for gift cards and PayPal cash.
However, if you want to increase your earnings, you can get points for taking surveys and playing games on MyPoints.
The site has partnered with over 1,900 retailers that offer money-back on purchases. When you visit MyPoints' partner sites through the MyPoints portal and make a purchase, you earn points that can be redeemed for cash or gift cards.
#5. Swagbucks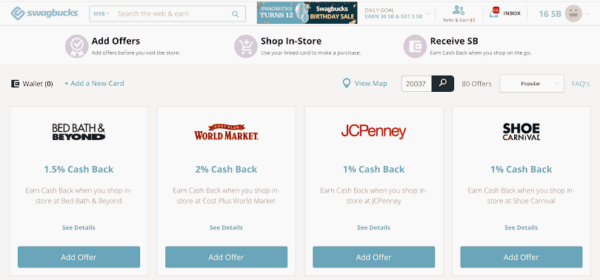 Swagbucks has been around since 2008 and is one of the most trusted cashback websites on the internet. They are simple, and reliable and have a massive selection of stores, including Amazon, Walmart, Etsy, and Groupon.
Swagbucks collaborates with numerous businesses to provide incentives for online spending in the form of SB, or Swag Bucks. This offers cashback for local products and services, as well as thousands of online merchants like Gap, Nike, Amazon, and Walmart.
It's simple to rack up Swagbucks and save money when you do your online shopping through their portal. In addition, Swagbucks also provides in-store cashback in some countries, where users may link a card to their account and automatically receive money whenever they spend at certain retailers. You won't find this convenient method of making extra money available at very many other websites.
#6. TopCashback
TopCashBack is another popular cashback site with a large selection of stores like Old Navy, Gap Factory Store, Macy's, eBay, and many more. TopCashBack also has a unique feature where they will double or even triple your rewards at select retailers during special promotions.
With over 5 million users, they offer fantastic customer service and have an A+ Rating with the Better Business Bureau. In addition, they offer higher cashback rates than many of their competitors.
#7. BeFrugal
BeFrugal is a simple site that offers easy access to coupons and discounts on thousands of online retailers. The best part about BeFrugal is its cashback rate: You'll get an impressive 40% back on all your purchases.
More than 5,000 stores offer cashback via BeFrugal including Walmart, eBay, Groupon, and Macy's. You can browse deals on the BeFrugal website or mobile app. Payments are sent via check or PayPal once your balance reaches $25.
#8. Dosh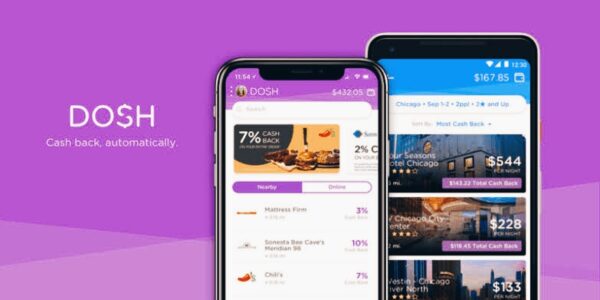 Dosh works with over 50,000 brands across 10,000 cities and is a cash-back app that rewards users for purchases made at select merchants when a linked credit or debit card is used.
One of the unique features of Dosh is that it is a true passive cash-back app, meaning users get paid for transactions made with linked cards without having to activate offers. Additionally, Dosh has a referral program that pays users $10 for every new user who signs up using their link and completes the onboarding process.
However, it takes up to 90 days to verify purchases, and cash-back earned during this period is unavailable. Also, Dosh does not use a secure third-party platform to collect card details, and if an account is inactive for more than 12 months, a maintenance fee of per month will be charged.
#9. Capital One
Capital One Shopping is a no-cost add-on to your browser that enables you to make savings at online stores. You can earn points (called "Shopping Credits") by making purchases at participating merchants; these points can then be redeemed for gift cards.
It also performs automated coupon code lookups and price drop notifications. In order to reward loyal customers, "Exclusive Deals" offers them the chance to earn up to 30% in Shopping Credits at major merchants.
It's important to remember, however, that it does not always provide the finest rewards or coupon codes, has few means to redeem points (neither Amazon nor PayPal), and does not have access to Exclusive Deals for at least a day after they're announced.
#10. Ibotta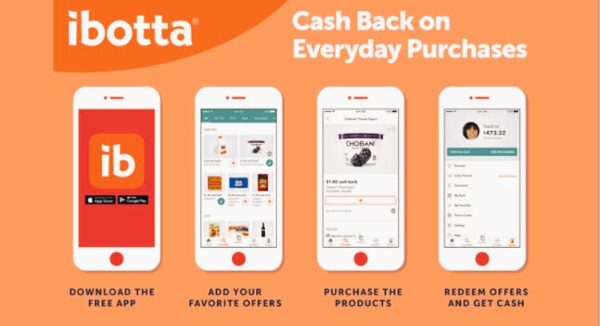 On Ibotta, you can make money in two ways: through the shopping gateway, which offers you cash back automatically when you click through from the Ibotta website to an online store and make a purchase, or through the receipt upload feature.
This site works by offering users money-back deals when purchasing items from select stores. You can also get bonuses whenever you refer friends or family.
Also, the only method to get cashback when you shop at a grocery store is to scan your receipt. Ibotta provides a convenient app for doing this, and the app also serves as a location to save receipts, allowing you to keep track of your spending.
Once you've located the cash-back deals you wish to use, you'll need to do a simple activity before you can redeem the points. However, if you have the time to do several jobs, this can be an excellent way to increase your cashback points compared to other cashback services, albeit being a bit more tiresome.
Some examples of things to do are watching a video and polling your friends.
You can use your personal Ibotta Referral Code to earn bonuses when you bring friends to join the reward service. If you redeem your points, you'll get either cash or a free gift card in the mail within 48 hours.
#11. Upromise
Upromise is a site that offers discounts to students who are trying to pay for their college expenses. It allows them to receive discounts on their purchases and earn cash back for shopping online at participating retailers.
The standard cashback incentives on Upromise can net you as much as 5% for partners and 2.5% at many restaurants, both of which are pretty excellent rates. There are thousands of different places to shop, from restaurants to grocery stores, where you may make purchases that can earn you cash back.
In addition to the website, you can also obtain a Upromise Mastercard, which will make it much simpler to get some cashback on purchases, as over 1.25% of all points accrued can be redeemed for cash.
It's pretty beneficial for individuals who are putting away money for or have already paid for education. However, you can only pay with a check if you want to pay in cash.
#12. Tada
If you're looking for a way to earn cashback on your grocery shopping, Tada.com is a great option. By downloading the Tada app or adding the Tada extension to your Chrome browser, you can start earning up to 20% cashback on your purchases.
The process is simple: just activate cashback when you're ready to shop, scan your receipt into the app, and watch your points add up. And as an added bonus, when you sign up and complete your first order, you'll receive a $10 cashback bonus.
When it's time to cash out, you have a few options. You can choose to receive your cashback via PayPal, or you can redeem your points for gift cards to popular retailers like Target, Home Depot, Best Buy, Amazon, and more.
#13. PayPal Honey
If you're looking for even more cashback opportunities, consider downloading the free PayPal Honey browser extension. This extension partners with over 30,000 retailers to find the best prices for your online purchases.
On average, it's able to discount prices by 17.9% for users, which can add up to significant savings over time. With PayPal Honey, you can start earning cashback via coupon codes for the majority of your online purchases.
#14. Earny
Earny checks your inbox for any price decreases on anything you've recently purchased. And jf the price drops between 14 and 90 days after you make your purchase, you can then request a refund.
Most credit cards have a feature called "price protection," which allows you to get your money back if the price of an item you bought drops. Earny normally will take a 25% cut of the reimbursement for acting as an intermediary, leaving you with 75%.
If you shop at one of the 15 stores they cover, which includes the likes of Amazon, Walmart, and Target, you can be assured that your purchases will be protected.
#15. Fetch Rewards
Fetch Rewards works best for grocery stores, although the scope of what counts as a grocery store is pretty broad. Fetch Rewards is comparable to Ibotta as both apps can be used not just for grocery but also for various retail settings, such as pharmacies, bars, and other retail outlets. You can shop at whatever store you like and still get cash back.
So, how can you get points to earn rewards? The primary method for this is by downloading the cashback app and scanning receipts. But you may also collect them by shopping online for discounted items.
Redeeming points for cash or a bank transfer is not usually an option, but you can get gift cards instead. And also, signing up more people and referring them to the program both earns you bonus points.
#16. Extrabux
Some of the super cashback' offers on Extrabux will get you as much as 30% back on your purchases. And they're combined with discount coupons to help you save as much as possible.
Upon signing up, you'll receive a $20 bonus; however, you'll only receive $5 at a time as you accumulate cashback through the site. A referral bonus of $5 is available, and you'll receive 5% of your friend's future cashback as well. Money can be sent via PayPal, check, or credit to your existing credit card account.
This cashback platform is particularly useful for clothing retailers since it allows customers to quickly and easily narrow their search by location and then by category, making it simple to find exactly what they're looking for. There is also the option of installing a browser add-on.
My Opinion
By not utilizing cashback shopping sites, you are missing an opportunity to earn extra money. Though there are many options to choose from, it may be difficult to decide which ones to use initially.
However, once you become familiar with the process, you will find it easy to earn extra cash. To maximize your earnings, it is recommended to try a few different sites, but be mindful of not over-extending yourself and missing out on sign-up bonuses.
Some Frequently Asked Questions On The Best Cashback Rebate Sites
How Much Do Cashback Websites Cost?
The most fundamental features of cash-back sites are typically available at no cost to users. However, they typically offer premium memberships with perks like higher cashback rates, quicker payments, and priority support.
How Much Can You Earn From Cashback Websites?
If you want the most money back from cashback websites, you should make as much of your purchases as possible through them.