Last updated Apr. 27, 2023 by Benedict Osas
Creating a financial safety net is a critical first step in financial planning or picking the best personal finance apps. You are in an excellent position to establish a safety net once you have control over your day-to-day finances and have considered your long-term financial goals. 
That's because it can prevent financial disasters from jeopardizing your financial stability or aspirations. So let's learn more about Financial safety nets. Here goes.
So, What's a Financial Safety Net?
A financial safety net is not just an insurance policy or a savings account. Instead, it is a set of measures that help you reduce risk. It's just like a stash of money you have set aside for one-time expenses coming out of the blue.
You can think of it as a financial safeguard, financial preventive measure, insurance, safety plug, financial precautions, safety valve, sheet anchor, financial parachute, etc.
A financial safety net aims to keep you and your family from losing your financial security or getting off track with your long-term financial goals. This is especially true if something unexpected happens, like getting sick or having a personal tragedy that requires money.
It's usually around $1000, but it could be up to $1,500 or more, depending on your situation. A financial safety net could help you pay for unexpected expenses, like a car or home repairs.
Unlike an emergency fund, you save enough money to cover your living costs for 3 to 6 months. A savings account for emergencies is for significant financial changes, like losing your job.
How Does Financial Safety Net Work?
Just like a physical safety net could keep you from hurting yourself if you fall, a financial safety net can help you prepare for unexpected costs. The following sections will answer some of the most common questions about a financial safety net.
You can't buy insurance for everything. So it would help if you didn't try either. But there are many things you can do to start building a financial safety net for yourself.
What is a Rainy-Day Fund?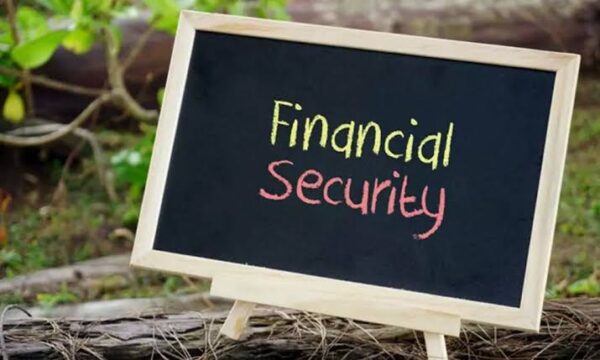 A rainy day fund is a tiny fund of a few hundred dollars, the quantity determined by your lifestyle. The purpose of this fund is to be able to afford minor inconsistencies in your expenditure due to unforeseen expenses.
These unexpected expenses, such as minor house repairs, are smaller than those the emergency fund covers. Therefore, it is critical always to be aware of your ability to afford a large purchase.
Global Financial Safety Net: An Overview
When the pandemic struck, 35% of Americans who had yet to retire had to dip into their savings. Even before COVID-19, only 41% of consumers could cover an unexpected $1,000 or more bill without using a credit card or borrowing money.
You will only have a method to pay for an unexpected cost if you have a financial safety net. A lot of people learned during the pandemic that financial risks such as becoming ill or losing your job could result in significant changes.
And as a result of these changes, making ends meet is becoming increasingly difficult.
Layers of Financial Safety Net
The four main components of the global financial safety net are:
Countries' international reserves.
Bilateral swap arrangements in which central banks exchange currencies to provide liquidity to financial markets.
Regional financial arrangements in which countries pool their resources to get more money in a crisis, and
The International Monetary Fund.
Countries will likely continue to rely on the global financial safety net until the crisis has been resolved. Then, they deal with the aftermath of the pandemic and face increased dangers of strained financial circumstances.
Why Having a Safety Net is Important
A safety net as a separate savings account can cover living expenses if you lose your job, become ill, require unexpected home repairs, or break your automobile. In addition, it provides peace of mind and is usually a better method to borrow money than other methods.
These methods include using credit cards, taking out a personal loan, or withdrawing funds from your retirement account, which can be costly. And according to experts, you should have enough money in your safety net to cover at least three to six months of living expenses.
Where you fall on this scale is determined by various factors, including:
The stability of your career.
The size of your family.
The number of individuals who work in your home and
Your income diversity.
A financial safety tool can assist you in determining how much of a safety net you should have. It also determines how much you can save each month from constructing it and how long it will take to get there.
For example, if you set up automated transfers from your bank account or utilize direct deposit, you won't have to remember to put money in your emergency fund every month.
How Do You Build A Good Financial Safety Net?
Building a good financial safety net requires a proper understanding of your finances. In addition, you should be aware that your past income and expenses may not accurately predict your future expenses.
You should also know that big-ticket items that break down all at once often decide your future expenses. For example, most consumers who buy old cars are unaware that while they may receive a fantastic deal, they will have to pay for repairs in the future.
Even if you have pet insurance, you may not understand how much a trip to the vet for an emergency might cost you as a pet owner. So always begin with your monthly payments while constructing a financial safety net.
With that, you can then specify how many months your safety net will last. Next, consider how long you could survive if your partner lost their work tomorrow. Bills, utilities, mortgages, and other necessities should all be considered.
Tips For Building Financial Safety Net
The first tip for building a good financial safety net is getting your emergency fund in place. Even though emergency reserves aren't the only option to deal with a crisis, they are the most convenient approach to deal with something like an unexpected plumbing issue.
According to experts, you should save enough money to cover three to six months of your monthly costs in an emergency. So, a three-month emergency fund may be enough if you rent a single home.
However, you should stick to six or twelve months if you have children or a mortgage. Because the typical period of unemployment is roughly five months, a six-month emergency fund is a bare minimum.
So, if your monthly living expenditures are $3,500, you should have at least $21,000 in your emergency fund. A nine-to-twelve-month emergency fund is an excellent objective for freelancers and self-employed individuals since it provides a safety margin that aligns with their lifestyles.
However, if you're having financial difficulties, experts recommend aiming for a minimum savings of $2,467.
Why Relying on Social Security is not Enough for A Financial Safety Net
Saving money for emergencies is beneficial, but it will not last forever. What if you become ill and have to pay medical bills? Could you survive solely on Social Security with no other safety nets? Your emergency funds will deplete over time if you don't get paid.
You'll need a mechanism to compensate for lost wages and short-term and long-term disability insurance can help. So, when you cannot work due to illness or injury, Social Security can help pay part of your expenditures, but not all of them.
That's why it is preferable to get disability insurance that covers at least two-thirds of your annual wage. If you have disability insurance, your financial safety net is more robust. Life insurance works the same way for those who rely on you if you die.
9 Tips on How You Can Create a Financial Safety Net.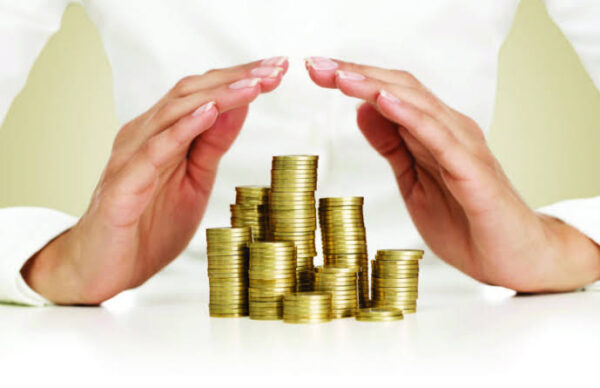 #1. Start an Emergency Fund to Build Your Financial Safety Net
Your emergency fund gives you access to protection in an emergency. And in knowing how to build a good financial safety net, getting your emergency fund up and running is important.
According to financial experts, you should have enough funds to cover your living expenses for at least six months. That's in case you lose your job, become ill, and cannot work or experience an emergency such as a natural disaster.
You might also set up an automatic savings plan to help you save for an emergency. When your savings are routinely deducted from your account, you won't even realize you're saving. You'll have a fantastic cushion to utilize when it starts to rain before you know it.
#2. Fortify Your Savings With Life Insurance
When you are young, you might not think about getting life insurance. However, building financial safety necessitates strengthening your savings account with life insurance.
But if you have a family or are a new parent, you need life insurance. You can use life insurance to pay off your debts, save money for your child's college, cover your monthly bills, or pay for your funeral and burial costs.
One important thing to consider is whether you want term or whole life insurance. Term life insurance may be cheaper, but whole life insurance and other permanent policies can protect you for life and may even build cash value.
Want to know the difference? Check this out. 
For example, some life insurance with savings plans covers you for the rest of your life, which may be the best choice if you want a worry-free future. In addition, having life insurance helps protect your finances from the considerable stress of unexpected tragedies.
#3. Use Your Skills For a Side Hustle
Most people with a good financial safety net do not depend on one source of income. And putting in some extra hours at work can help your emergency fund. To do that, you can check out some gig economy jobs that fetch some extra income.
If you have special skills, you could offer to do extra work. For example, if you like to bake a lot, you can make extra money by making specialty cakes and cupcakes on the weekends.
So, choose a hobby you love and consider how to make money from it. You'll be surprised by how much it can add to your savings. Also, you can find weekend jobs to make extra money.
Check this out, too, if you're very interested in this part. 49+ Best Gig Economy Jobs Apps That Pay You Real Money
#4. Reduce Your Spending to Build Your Safety Net
Even if you earn well, building a solid financial safety net requires you to spend on a diet. Just like it's essential to stop eating bad food, it's important to stop spending money on things you don't need.
For example, instead of spending a lot of money on a night out at a fancy restaurant, make meals at home that you can eat while watching shows online. Look at how you spend money now and figure out where to cut back. That's because learning how to handle your money can change everything.
#5. Get Good Medical Insurance To Increase Your Financial Safety Net
The pandemic has made health insurance more critical. However, many families still put it at the top of their list of things to do. Not just that, medical insurance is one of the important steps to building a good financial safety net.
Without medical insurance, a medical emergency can deeply offset your finances. So having health insurance coverage can help you a lot with the cost of medical care.
It protects you financially if you have a severe health problem. You also have access to preventive services like screening tests that can help find diseases early and take one worry off your mind.
#6. Avoid Long-term Disability Insurance
To build a good financial safety net, you must avoid long-term disability insurance. Disability insurance isn't necessarily the most crucial thing to have while young.
However, there is no way of knowing when an accident will occur. Disability insurance replaces your income if you become ill or injured and cannot work. For example, if you were earning $67,800 per year before a handicap prevented you from working, your insurance may be able to compensate you for some of the money you lost.
Therefore, building this element of your financial safety net will benefit you more than you could in the long term.
#7. Saving For Retirement Builds Your Financial Safety Net.
When it comes to saving money for retirement, there is some pushback. Many young workers don't think they should wait decades to live well. They want to travel the world now, which is fine.
But it's wise to plan so you won't have to work and still have enough money. A plan to save for retirement will help make sure you have enough money to live well when you retire.
No matter how you feel about retirement, starting to save early for the future is a big plus.
#8. Purchase an Umbrella Insurance Policy
An umbrella policy is a supplemental policy to cover excess expenses your car or home insurance cannot compensate. It's unnecessary but can provide extra protection and help build a good financial safety net.
Say you got into an accident and only have $2,500 body injury coverage on your car insurance policy. However, the person you injured has medical bills exceeding $5,000. If you have an umbrella policy, you can use it to cover the gap.
Adding an umbrella policy is inexpensive, yet it's valuable to developing a robust financial safety net.
#9. Protect Your Future
Creating a financial safety net needs discipline and dedication. It may take some effort initially, but you'll be glad you saved for a safety net the next time an emergency arises.
What Happens When You Don't Have a Financial Safety Net?
Without a safety net, you could lose your job or be unable to pay your bills. But, of course, you can get back on your feet with the help of savings or emergency funds.
But with such savings or emergency funds, it might be easier to meet the basic needs of you and your family. So, you might have to ask family and friends for money. In the worst case, you might have to get a loan with high-interest rates or raise more credit card debt.
If you can't pay back your debts and your credit score goes down, borrowing money in the future could cost you even more. Your financial safety net will help you deal with unexpected expenses and keep you from going into debt to support yourself or your family.
Examples of a Solid Financial Safety Net?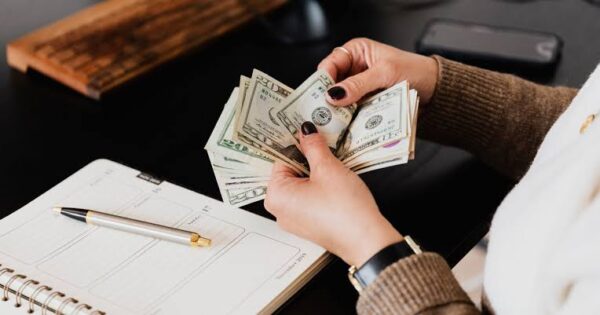 A financial safety net makes up for the chance you won't reach your financial goals. At the very least, you need the following things in your portfolio to reduce risk:
Emergency fund
Disability insurance
Life insurance
Retirement fund
By grouping these assets, you will feel you have more money in an emergency. Your safety net portfolio allows you to meet basic demands even if you lose your job, your capacity to earn money, or suffer another financial setback.
Life insurance protects your dependents, and retirement savings allow you to save for your golden years. Your retirement funds can be a lifeline when all else fails.
Let's talk about the first; Emergency funds.
Emergency Funds: Do You Need an Emergency Fund for Financial Safety Net?
You need a good emergency fund for an excellent financial safety plan. As a "rainy day" fund, an emergency fund is often in a liquid savings account and set aside for unexpected events with some financial impact.
These events might be losing your job, medical bills, or needing a home or car repairs. It is the most fundamental piece of your safety net.
The only objective for this money is that it is easy to access when needed. In addition, it should help you avoid taking on credit card debt when emergency costs arise.
Therefore, this fund should be made up of money you have agreed not to touch under normal circumstances.
You can check this out too. How to Calculate Your Adjusted Gross Income(A Detailed Guide) 
Why Emergency Fund is Important for a Financial Safety Net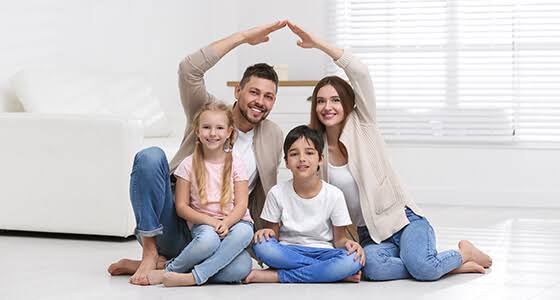 Financial experts generally agree on the importance of an emergency fund. But there is no universal rule for how much should be saved in such a fund. Many experts suggest having enough savings in this account to cover your living expenses for three to six months.
After that, an emergency fund could help with illness, job loss, or other serious emergencies. So, the amount you choose should depend on your unique circumstances. For instance, how stable your job is, whether your spouse works, and your fixed living expenses.
Either way, some emergency savings is better than none. So even if you can't put in a lot right now, go ahead and add "save to emergency fund" to your monthly budget.
If you want to know how to create this safety cushion, you should read this next section.
Next is the Disability Insurance.
Do You Need Disability Insurance For A Safety Net?
Long-term disability insurance helps you compensate for lost income if you are sick or hurt and can't work. Many people think that this coverage is an extravagance. But it would be best if you thought of it as a must.
This type of insurance is even more important for people who don't have other money they could use if they get sick or hurt for a long time. Even if you have other ways to make money, you should ask yourself if you want to use them to pay your monthly bills. For example, you save 5% of your income each year. So a six-month disability would use up to ten years of savings.
What If You Feel You Can Never Get a Disability?
Even though your chances of having a disability increase as you age, you can get sick or hurt at any age. These include car accidents, sports injuries, back injuries, and diseases.
Most people have a much higher chance of becoming disabled than dying in a certain amount of time. Many people have life insurance, too (another essential piece of your financial safety net). But they don't have insurance for when they can't work.
Ask yourself if you and your family could live for three months without income. Since you have that emergency fund, you should be able to answer yes. What about the next six months? Or 12 months? What if you have to live with a low income and pay huge medical bills on top of that?
If you said no, you should think about getting disability insurance. Most of the time, this coverage is offered through a payroll deduction. This disability insurance may be cheaper than buying a single policy from an insurance agent and may be tax-deductible.
Then there's life insurance.
Do You Need Life Insurance To Build A Financial Safety Net?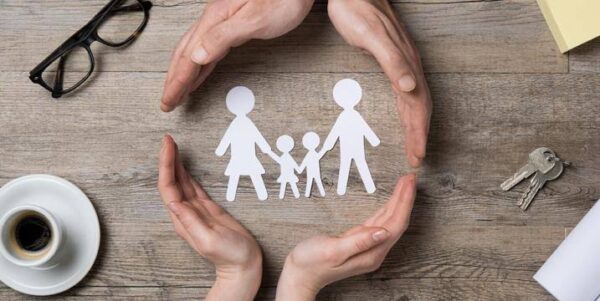 Life insurance may be required if you have dependents who would be financially affected if you died. As a rule of thumb, dependents include children and a significant other.
Do you know what my family would do if I died and couldn't pay the rent or buy food? The purpose of life insurance as a financial safety net is to give your loved ones a safety net if you were to pass away and leave them without a means of subsisting financially.
But life insurance isn't just for your primary breadwinner. Consider the expense of replacing a stay-at-home parent's work for the family, for example. Would you have to find daycare for your children if your husband passed away? Is it necessary to hire a housekeeper? Considering your current income, can you afford these costs?
When Should You Not Get Life Insurance?
If you don't have anyone who depends on you, on the other hand, you might not need life insurance as a financial safety net. But a lot of people also use life insurance to plan their estates. So even if they don't have anyone who depends on them, this may be true.
If you want to buy life insurance to build your safety net on top of your employer's insurance, you should discover the pros and cons. Also, find out how the term, whole life, and other types of insurance differ.
You could also talk to a professional about how much insurance you need. Each financial person's situation is unique.
Difference Between a Cash Reserve vs. Safety Net
As previously stated, your financial safety net is a collection of risk-reducing techniques. For example, one component of the portfolio may be cash reserves. When you need cash reserves, they are readily available and frequently part of your emergency fund, not your bank account.
When comparing an emergency fund to a savings account, consider the former to be funded for immediate monetary requirements while the latter is for a specified purpose, such as purchasing a car or making a down payment on a home. As a result, emergency funds are frequently kept in an interest-bearing savings account.
Aside from that, both cash reserves and investments can help you diversify your financial safety net. Consider buying stocks if you want your savings to grow and give you a bigger cushion.
With the savings and investment app, you can invest only $1 monthly and don't have to keep a minimum balance. This means that your money will work as hard as you do. Start with penny stocks and learn these tips for new and experienced investors.
So Start Building Your Financial Safety Net Now
Even though some Americans don't use safety net funds, that doesn't mean you shouldn't either. Both emergency funds and funds for a "rainy day" are essential to being financially secure.
In addition, having a strong safety net that can catch you when things go wrong is a vital part of being financially healthy. You can't count on family or friends to help you in a pinch, so having some money is important.
Most Americans could lose everything if something minor happened to their money. So don't let one thing ruin your finances. Instead, take the steps you need and save money for a "rainy day" and an "emergency."
Bottom Line
You should examine your budget to see how much you can save each month to supplement your financial safety net. If you're having problems saving money or want to reach your goal sooner, you can reduce your expenditure and save money.
Paypant.com says having an emergency fund is a fantastic strategy for building your financial safety net. However, what you have prepared may not be sufficient.
So, begin with cash reserves for emergencies, but don't forget to look for low-cost disability and life insurance. Several types of savings, insurance, and investments in your safety net can help you prepare for life's unforeseen events.
Frequently Asked Questions On Financial Safety Nets
Why do you need a safety net?
It would be best to have financial safety because of unforeseen or unexpected bills. For example, faulty wiring, leaks, broken home appliances, medical emergencies, etc., can sometimes cause small, unplanned costs.
Even though you may not be able to avoid the cost, there are things you can do to ensure it doesn't add to your financial stress. For example, if you don't save money and something happens, you might have to use an overdraft, loan, or credit card to get money.
Of course, this isn't always bad, but you might have to pay interest, which can cost you more in the long run.
What is an example of a safety net?
Some examples of the financial safety net are:
Supplemental Security Insurance (SSI)
Earned Income Tax Credit (EITC)
Nutritional assistance, Medicaid
Temporary Assistance for Needy Families (TANF)
When should you use the money on your safety net?
The goal is only to use the money in your emergency fund for costs directly related to an emergency. By deciding how much money should be in that account, you will know how much you need to save.
When you use your emergency savings, you'll know how much you need to put in to get it back to where it was. So when you need to use this fund, it's essential to start building it back up immediately.
Remember that if you start saving now, your money can go a long way toward meeting your needs when the next emergency arises.
How much do you need to start a safety net?
The amount you need to start your financial safety net is up to you, but $500 might be a good starting point. With a good savings goal calculator, you can determine how long it will take to reach your goal amount to plan.
Your safety net should be big enough to cover the above bills. But it shouldn't be so big that it keeps you from reaching your other goals.
Once you have your financial safety net, consider building an emergency fund and how to grow your money.
How much money should you have as a safety net?
This is practically asking yourself, "How much should you save?" Saving three to six months' worth of costs is a good rule of thumb for an emergency fund, but the exact amount you need depends on your lifestyle, monthly expenses, income, and any dependents you have.
How do I store my rainy day funds?
You can keep your rainy day and emergency funds in various places. The most frequent option is to place the assets in a high-interest savings account, which will most likely pay around 2% per year.
In addition, you will undoubtedly have a checking account with the same bank, allowing you to move funds from the savings account to the checking account to cover unforeseen needs.
The rainy day funds must be in the form of liquid assets. This means you must be able to access your money quickly in an emergency. For example, investing in real estate or purchasing a car is pointless.
This sort of money should be saved and not touched until an emergency arises. Then, the funds should be kept in savings, money markets, or other immediately accessible accounts.
Where should you keep your safety net?
Before considering where to keep your financial safety net, consider ease of access. First, of course, you want access to the money whenever you need it.
So, the money must be easy to get to and not in an investment or savings account with a fixed rate. Also, there shouldn't be a cost to use it either. You don't want your safety net to be too easy, though.
For example, if the money is in your checking account, you might be tempted to spend it. So you might find it helpful to have separate savings account for your safety net that you can use whenever you need to.
How much cash should you keep at home for emergencies?
In times of financial difficulty, an emergency fund can act as a safety net for you and your family. We propose you start with a $1,000 emergency fund and gradually increase it to three to six months' expenses while employed.
When should you use your financial safety net?
If you're using your safety net to protect others and yourself, setting some parameters for when you'll or won't use it is a good idea. It's impossible to forecast the future, but you can write down a few examples of when using your safety net funds could be appropriate.
Preparing ahead of time will help you avoid impulse expenses, such as a new pair of t-shirts to wear to work the day before you are paid.
What is bank deposit insurance?
Deposit insurance, also called deposit protection, is a safety net many countries use to keep bank depositors from losing all or part of their money if a bank can't pay its bills when they're due.
Deposit insurance is part of a safety net for the financial system that helps keep things stable.
Where is the safest place to keep your money?
Savings accounts are a secure way to preserve your money because the FDIC guarantees all consumer deposits for bank accounts and the NCUA for credit union accounts. In addition, certificates of Deposit (CDs) issued by banks and credit unions are also protected by deposit insurance.