If you want to make money online, there are several job options available for you.
Making money online is becoming easier and recommendable. As long as you have a stable internet connection and some basic technological knowledge, you can make over $1000 in a month.
Here are some legit ways to make money for beginners.
Test Websites and Give Feedback
There are lots of sites that will pay you for your opinion on a product. One of such site is UserTesting.
UserTesting is a site that pays its users for providing website feedback. When you analyze a site and give constructive criticism of the site, you'll get paid by UserTesting.
However, you need to be above eighteen years of age. You'll also need to have a stable internet connection, and the ability to give a detailed review.
Do Voice-Over Work
If you can speak clearly and confidently in front of a camera or microphone, consider doing voice-over work.
As a beginner, you can check out Fiverr for voice-over job opportunities. The lowest you can get paid as a voice-over artist is $5 per job.
Start a Blog
One way to make money online is by starting a blog. However, blogging requires that you stay consistent and create high-quality content before you can be Adsense by Google.
With a blog with thousands of visitors, you can make extra money from advertising products for sponsors and brands.
Another great way to make money from your blog is by reviewing products that are relevant to your readership.
As a blogger, you can also sell advertising space on your site. This is known as contextual Advertising. In this form of advertising, you will place a sponsor's ads in your article. It will be placed where they are relevant and useful to a visitor.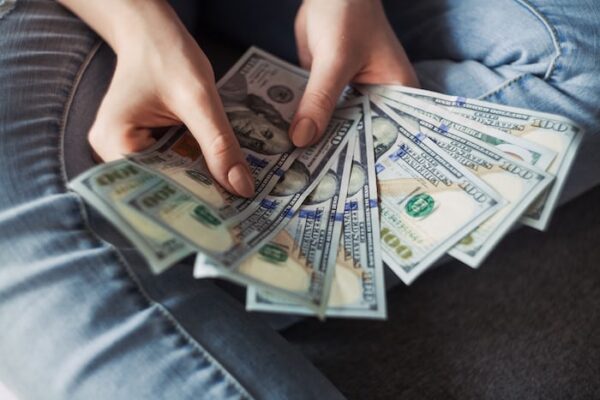 Become an Affiliate Marketer
If you have a blog, you can create an extra stream of income by signing up with affiliate programs.
These programs pay you to promote people's products on your site. If you have a food blog, you can sign up with Amazon Associates and start promoting some kitchen appliances. When a visitor clicks on the link you promote, you will earn some compensation.
Affiliate marketing is all about promoting a merchant's product or services. Some popular and lucrative affiliate programs to join include Amazon Associates, eBay Partner Network, Shopify Affiliate Program, and more.
Work as a Freelancer
If you have writing skills, data entry knowledge, web development skills, editing skills, graphics designing, and more, you can become a freelancer.
Most of the skills above require you to work from home. Sites like Upwork and Fiverr enable you to find clients in need of the skills mentioned above.
In addition, a freelancing career enables you to have control over the amount you're paid.
Get Cash Back on Shopping
When you shop for groceries or items via some sites, you will become eligible to earn cashback.
Sites like Ebates and TopCashBack offer Cashback services in more than 2000 stores including Walmart, Amazon, and Target. When you shop in any of those stores via the Ebates or TopCashBack platform, you will earn cashback.
This is an easy way to make money online if you shop on a regular basis.