Last updated Mar. 14, 2023 by Charles Zemub
You've probably heard the saying that you can't make money from anything. But, of course, it's not true. There are many ways to make money, even without assets or income.
If you're looking for new ways to earn extra cash and want an escape from the 9-to-5 grind, try these easy-to-implement ideas:
Earn money for your opinions
You can make a decent amount of money for your opinions by sharing your thoughts and ideas with companies.
The main idea behind this is that you will give them feedback on their products, services, or anything else they're selling.
You can earn anywhere from $0.50 to $1 per survey (or even more), depending on the length of the study, type of product, and other factors such as your location and demographic information.
Join a focus group
Focus groups are groups of people invited to discuss a product or service in exchange for payment.
These sessions can be held in person or online and provide valuable insight into what consumers want, think, and feel about your company's products and services.
Focus groups are used to test new products, marketing strategies, and advertising campaigns before they're put on the market or rolled out publicly.
They help determine whether consumers have an interest in your idea so you can make sure it's worth pursuing before committing resources like time and money to developing it further.
Give your opinion on free items and services.
There are several ways to get paid for your opinion. For example, you can sell the results of surveys, or you can review products and services on websites such as Amazon or Yelp.
If you want to earn money but don't want to spend a lot of time on it, there are other ways to do so

For example, if you're an experienced writer, consider joining a program like Upwork that connects businesses with freelancers who match their needs.
Save money with these apps.
Saving money is a skill that can be developed over time. But, to keep it, you need the right tools to help you do it. Luckily, apps available will help with any of your saving needs.
Grocery shopping is where we spend a lot of money each month. If you don't have an app that helps prevent overspending at the grocery store, this is an easy way to start saving money immediately.
Gas prices are often high and fluctuate regularly. Using an app specifically designed for finding cheap gas stations near you can save you a lot of money if used regularly.
Traveling involves many expenses – hotels, flights, and rental cars add up quickly.
Using apps to book travel plans can save time and even score discounts on airfare or hotel rooms by using their loyalty programs when making reservations ahead of time (or even before).
Sell used books online.
List your books on Amazon.
List your books on eBay.
List your books on Craigslist (or a similar site).
List your books on Half.com (if they aren't textbooks).
Use BookScouter to see what other options you have for selling your book, such as selling it by itself or bundled with other items;
This service is free but does require a paid subscription to use the more advanced features.
Earn money from home as a virtual assistant.
Virtual assistants are precisely what they sound like. They work from home but provide administrative support for other businesses via email and phone.
Virtual assistants can help you schedule meetings, respond to customer inquiries, and take notes during sessions.
Earn money with quick online surveys
Quick online surveys are a great way to make some extra cash.
Quick online surveys are short questionnaires that companies pay people to fill out. You earn money by answering questions and providing your opinion on various topics, including products you use, places you go, and things you do.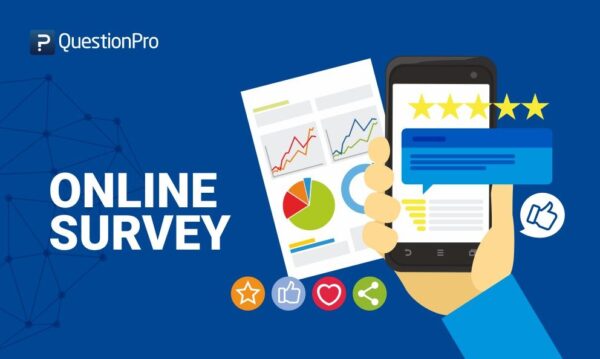 These surveys typically take between 5 and 20 minutes to complete (although some take longer).
Once they're done, most companies pay their panel members via PayPal or gift cards from retailers like Amazon and Target.
The easiest way is to join an existing company's "panel" – customers have already agreed to participate in research in exchange for rewards (usually cash).
If you prefer not using any websites at all, then just search google, for there are lots more sites like Buzzfeed quizzes which pay out very little but offer decent exposure for advertising purposes.
Get paid to test products at home.
Do you want to make money testing products at home? Product testing is a great way to earn some extra cash and get free stuff in the process.
Product testers are paid for their opinions on clothing, food, electronics, etc. -This can be an easy side hustle that anyone can do from home.
Some companies will send you the product for free in exchange for honest feedback.
Others will pay per hour or assignment, which isn't as common as paying by results (like impressions).
Getting started is simple: find a company with product testing jobs near you by searching online. Then, if they seem legit, it's time to apply.
To get accepted into the program as a product tester, there are usually some requirements that need to be met first, such as being 18 years old or older with good English skills, so take note of those before applying because if these aren't satisfied, then chances are high that no job offer will follow afterward either which means wasted time spent applying only to see nothing happen next so try hard when using.
Write fiction, nonfiction, or poetry.
The idea here is to write something that people will pay you for. Fiction: Write a book, short story, or script for a movie.
Nonfiction: Do an online course like Udemy or Skillshare on doing something that many people want to learn. Poetry: write a poem and get it published in a literary magazine.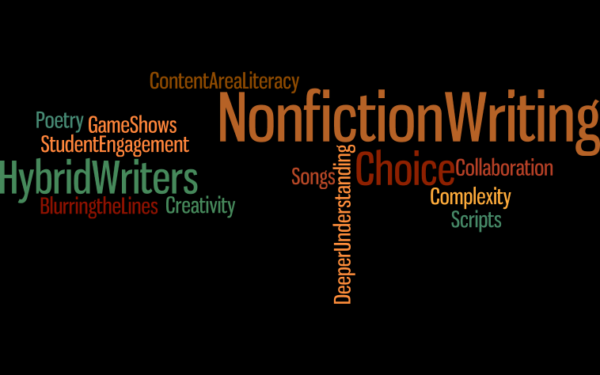 Children's books are also great ways of making money as an author (just don't forget the royalties).
If you don't have any experience writing children's literature, consider doing some research about what publishers look for when reviewing submissions from new authors such as yourself;
This will give you an idea of what works well in this genre and help ensure publishers receive your piece well before submitting anything too outlandish.
Create an online course.
Creating an online course can be a great way to make some extra money if you're the type who likes to share your knowledge.
First off, decide what kind of course you want to create. Next, you'll need to determine what topic or topics will be covered in the system and if it will be free or paid.
It's also essential to figure out how long or short your class will be—some topics require more time than others.
Flip websites for profit.
You can also flip websites for profit. The idea is to purchase a website cheaply and improve its content, traffic, and search engine optimization.
Then you sell it for a higher price than what you paid. -This is not an overnight process; however, it can be gratifying in the long run if done right.
Sell your photos online.
You can sell your photos to companies that use them to sell their merchandise. Companies like Getty Image, Shopify, and Shutterstock will pay you for each image you send. They will then use it for advertising their products or services on their website.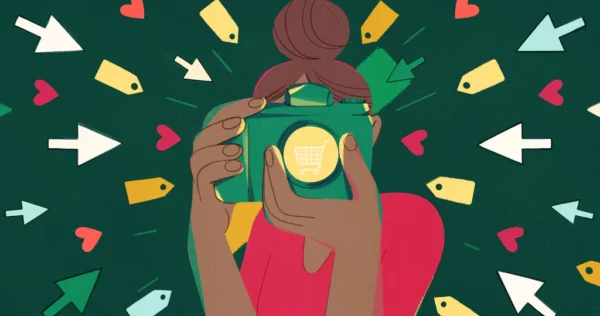 The next step is ensuring that the photos you submit are high quality. You don't want to be seen as a low-quality photographer if someone looks at your pictures and discovers how poor you are.
Sell your old electronics.
There are many ways to make money selling your old items, but one of the easiest is selling your old electronics.
If you're a nerd like me and have a bunch of outdated video game consoles or outdated computers taking up space in your house, selling them can be a way to make some extra cash.
Here are some tips for how to sell your old electronics:
First, make sure the item works (unless it's broken). You don't want someone buying an article that doesn't work or isn't in good condition because they'll probably just throw it away immediately after receiving it, and then you won't get any money back from the sale.
Post pictures of both sides of the item so buyers can see its condition before bidding on it.
Start an Impactful blog.
There are many ways to make money online, and blogging is among the most popular. Blogging is also one of the most effective ways to build your brand and reputation.
So if you're looking for a way to make some extra cash while working from home, blogging could be it.
To start a blog and make money from it, here's what you need:
A good topic that people care about
The right platform (website service)
Affiliate Marketing
Affiliate marketing is one of the fastest-growing ways to make money online, and it's also one of the easiest.
With affiliate marketing, you earn a commission on products sold by other companies. In other words, if your readers buy something you refer to through an article or an ad on your website or blog (or even a social media post), you earn a percentage of that sale. It can be anything from $1 or $5 per sale up to six figures or more in some cases.
Amazon FBA
You need to use their FBA program to make money selling on Amazon. FBA stands for "Fulfilled By Amazon," You can sell your products through their website, and they ship them to you.
It helps customers find your products easily because they are all in one place in the Amazon app or on the website.
You can set up a business account with them very quickly if you already have an existing EIN (Employer Identification Number) from other businesses that you run or assets that you own, such as real estate or stocks/bonds/mutual funds, etc., but if this is not the case, then follow these steps:
Go to https://services.amazon.com/registerandsigninandcreateitca
Virtual Assist
Virtual Assist is a service that connects you with clients who need help with administrative tasks, such as answering emails and scheduling appointments.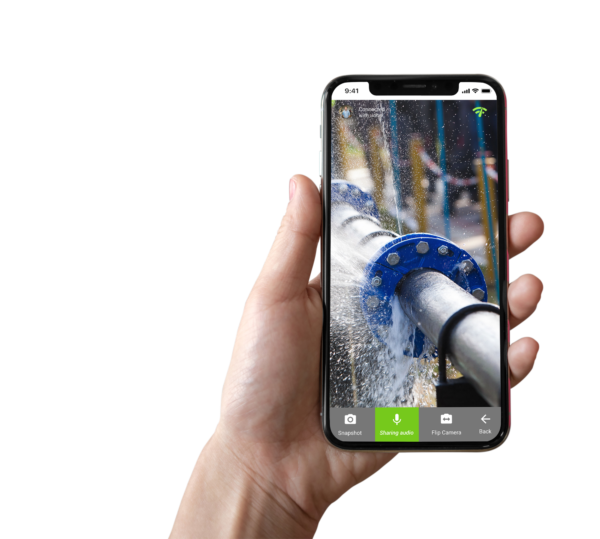 You can set your rate and availability, so it's entirely flexible for how much time you want to spend on it each week.
Become a perfect middleman (Broking)
-This is a good idea for people with the capital to invest or those interested in stocks and shares.
You can also make money by broking on behalf of others. The person you are broking for will pay you a fee every time they buy or sell through your brokerage firm.
Brokers must be registered with the Securities and Exchange Commission (SEC) before offering their services to the public.
Source property for wealthy investors
You'll need a lot of patience, but if you have the right connections, this is a great way to score some cash.
As the name suggests, it involves finding properties and then selling them to wealthy investors at a profit.
You could do this in person or online—either way, your goal is to find properties that aren't listed on the market yet (and might never be).
Then you reach out to buyers and negotiate with them directly about buying and selling prices until both parties are happy with their transaction.
Create a subscription business
Create a subscription business.
Start a blog and monetize it.
Open an eBay store.
Create a membership site
You're in the right place. -This is the best resource for people who want to learn how to make money online and build a side income that supports their lifestyle.
You're going to be able to start getting paid from your membership site today!
Create Courses through Thinkific
Creating a course is a great way to do it if you want to teach or share your expertise.
You can create an online course in many different ways and platforms, but I recommend Thinkific because of its ease of use and integration with other systems.
The best part about creating courses through Thinkific is that you don't have to be an expert teacher! All you need is some knowledge on the topic, so I love using it for my business.
Start a Printables business.
Printables are a great way to make money. They're not too difficult to create, in high demand, and don't require much time or effort.
-This is the perfect gig for you if you have some artistic ability and enjoy creating things like coloring pages or crafts.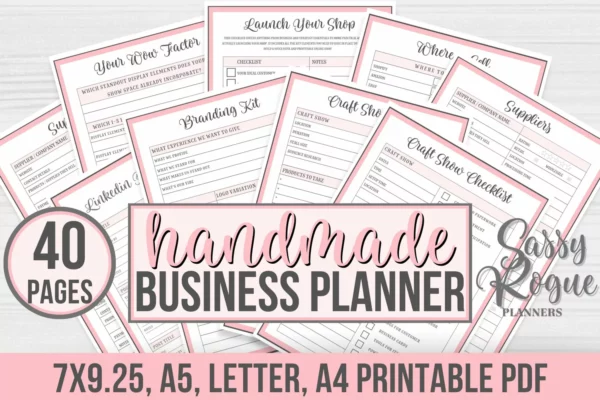 You can start a printables business in any way. One option is to set up an Etsy store where you sell your items (Etsy is an online marketplace where buyers connect with sellers).
Another is to create your website but give you complete control over the profit. You could also try selling through Facebook groups or Pinterest.
Create an app
If you know how to use Microsoft Office and have a good idea, it's possible to make your app. Apps can be anything from games to utilities; the possibilities are endless.
Here's how:
Decide what type of app you want to create. -This is where all ideas will go, so don't be afraid of being ambitious. Maybe it's an app that helps people with their taxes or makes parking easier.
The more specific and targeted, the better chance it has to catch on and make money.
Plan out what information will go into each screen in detail (including text and images).
If there is any text that can't be changed later by users, ensure it is spelled correctly before creating each page layout in Microsoft Word or Google Docs, so they don't need fixing later down the road when editing begins.
Copywriting
Copywriting is the art of making words that sell. It's a skill that not many people have, but anyone with a little bit of patience and a lot of motivation can learn it.
If you want to learn how to make money through copywriting, there are two main ways you can go about it: either start your blog and write articles for other sites or companies or write on behalf of others as a freelancer.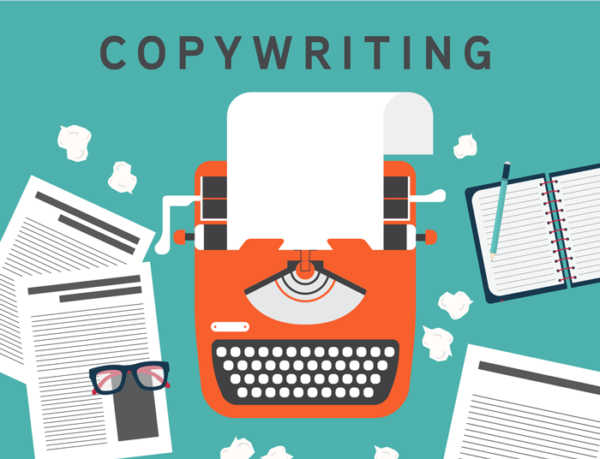 The first option will take some time before you start bringing in any significant income from writing alone—but it is worth trying.
You'll need at least one good idea for an article (if not several), then create content for your blog with those ideas and publish them so people who visit your website know what they're getting when they click on one of those links down below somewhere else far away from here.
Investing
Investing is a great way to make money. You can invest in anything you want: real estate, stocks, and bonds, gold, and even bitcoins. The critical thing to remember is that investing is not gambling—it's more like playing the stock market. There are ways to minimize your risk while maximizing your profit potential as an investor by learning to read charts and keep track of economic indicators.
Suppose you're interested in learning more about investing but don't know where to start.
In that case, plenty of online courses will teach everything from basic terminology to advanced techniques for generating profits with little or no risk involved (as long as you follow their advice).
Start a YouTube channel.
If you have a talent or hobby that others are interested in, then you could make money by creating a YouTube channel.
You can share your tips and tricks with others by making tutorials on how to do things like do their laundry or cook delicious meals.
For example, if you're skilled at drawing, many people would love to watch your videos of pictures they can print out and hang on their walls.
You could also teach them how to draw something specific like a flower or an animal for them as well.
You might find it difficult at first, but the more videos you create and upload onto your channel, the more viewers will see them and maybe even subscribe if they enjoy what they see!
Start trading/spread betting.
You'll need to open a trading account with a broker to get started. You can search for brokers online, but finding them through your bank or financial institution is generally easier.
Once you have an account set up, it's time to start buying and selling shares of stock online.
Trading is exciting and satisfying but can also be risky if you don't know what you're doing.
When buying stocks from companies based overseas, those companies have been approved by the Security and Exchange Commission (SEC).
The SEC will inform the brokerage firm if this is the case; if not, don't buy from them.
Get Cashback
Get cashback from online purchases.
If you shop online, you're already familiar with the concept of cashback. It's when an online retailer offers shoppers a small percentage of their total purchase price back in the form of a credit or gift card.
These deals can save consumers who plan their shopping and sign up for multiple accounts.
Cashback programs usually take one of two forms: either they pay shoppers directly through checks or gift cards once they've earned enough rewards points, or they automatically subtract money from your order total when making purchases through the site—so long as it meets specific requirements (usually 5% off).
In addition to these options—which are mutually exclusive—, there are also third-party services like Ebates and TopCashBack, where users can earn cashback by browsing through partner retailers' websites instead of using them directly;
however, these sites do not offer any kind of bonus for signing up now with the companies themselves, so this method may not be worth your time unless you're already shopping there regularly.
Buy and sell domain names.
If you've ever checked the stats on your blog or noticed how many times someone has clicked on a link to buy something from Amazon, you know that people are searching for things online.
And if they're searching for something online, money will probably be made from it.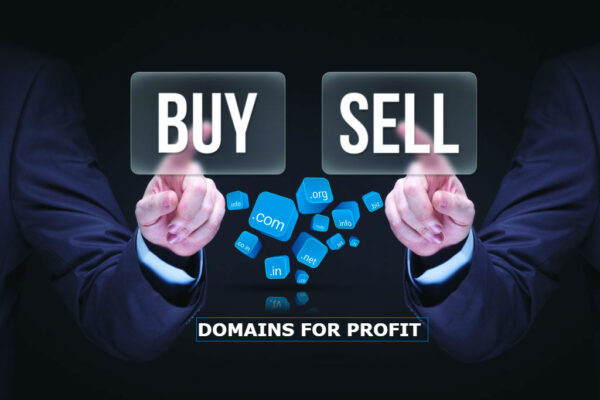 That's what domain name investors do. They buy domain names and then sell them later when they realize their potential value as products (like "Facebook" or "Google"). One guy bought the rights to "Facebook" for $8 million.
You don't have to be an expert domain investor—someone else will take care of that part for you. All you need is a basic understanding of different types of environments and what they can mean regarding revenue opportunities down the road.
Peer to Peer lending
If you have a good credit history and are willing to lend money to others, peer-to-peer lending can be an easy way to make cash. Lending Club is one of the most popular peer-to-peer lending sites.
You can invest in loans tied to real estate, business loans, and more with just about any amount of money—and earn up to 5% on your investment.
Sell your videos: Newsflare.
If you're good at editing and have captured some good footage of an event that's newsworthy, there's a chance that news agencies like Reuters and AP may pick up your video.
If this happens, they'll pay you around $25 to $50 per clip. Another option is to upload the video on YouTube and monetize it using Google AdSense (if you're under 18 years old).
In this case, YouTube will take 45% of revenue generated from ads displayed on your channel for 24 hours after uploading a new video, but since the ads are targeted at viewers based on their interests and location, chances are high that they'll find an audience for what you've posted.
Get paid for searching online, watching videos, and gaming:
Swagbucks is a site that will pay you for searching online, watching videos, playing games, and shopping online.
You can get up to 3$ per survey, depending on the length of the study. There are also lots of ways to earn using their search engine.
You can earn points by watching videos from YouTube in their application or on your computer's browser.
The best part about this one is that they have great payout options–including PayPal or gift cards from retailers like Amazon and Target.
Get a Proper remote-working job.
Lion Bridge is a platform that helps companies find remote-working professionals.
You can apply to work on your own or with a team, and you can do specific tasks in content creation, project management, and digital marketing.
You can also create your job as a freelancer on the Lion Bridge platform. So if you're looking for something specific, like an experienced copywriter or project manager, this is an easy way to find one.
Cleaning Company
If you're a cleaner, then take this opportunity to start your own cleaning company. The vast market and many people need help with their homes or offices. Start your own cleaning business if you can find a few people with the money to invest.
Recruitment Agency
A Recruitment Agency is an organization that matches candidates with vacancies. They can be found in local papers, online, and on social media sites.
The candidate pays a fee to be placed with an employer, but the agency receives payment from the employer. -Suppose you are looking for a part-time job or making money in other ways.
Tutoring
You can earn extra money by tutoring your peers. For example, if you think you're good at math and science, see if any tutoring agencies in your area need help with these subjects.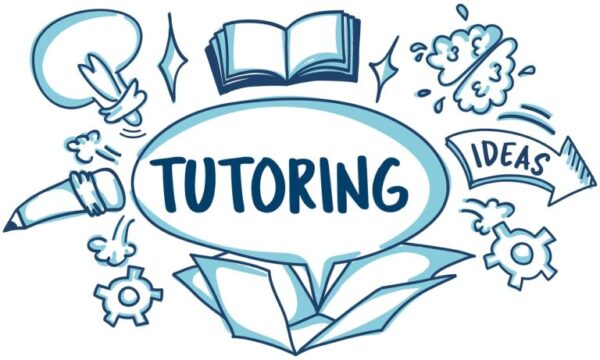 Or look into tutoring kids who need help with their homework after school or on weekends. Flexibility is easier.
Consulting
Consulting. -This is the easiest way to make money. Companies hire consultants to help them improve their business processes, increase efficiency, and make more money—all while sitting in their home offices.
The trick is that they have to be good at what they do; otherwise, the client will fire them and hire someone who knows how to consult (the client's loss).
Reselling products you buy from wholesale stores or online outlets at a higher price than what you originally paid.
Suppose you know how to successfully resell on eBay or Craigslist without getting scammed or ripped off.
In that case, this can be a great way of making extra cash by buying items in bulk from discount stores or online shops like Overstock and then reselling them for profit on Amazon FBA (Fulfillment By Amazon).
Or, if you don't want all that hassle involved with being an entrepreneur but still want some quick cash from your purchases without having anything shipped out from home directly after purchasing it first,
-then try selling these goods off via Craigslist instead since there are chances other people might come looking for something similar, so offering yours up right away after purchasing it makes sense too.
Beauty: Salon, Makeup, Nail bar, etc
Beauty: Salon, Makeup, Nail bar, etc.
Hair salons are popular with women and men alike. You can rent a space in a salon or set up your particular shop.
You can even offer skin care, body massage, or eyebrow threading (a form of waxing).
The beauty industry is growing by leaps and bounds yearly, and the demand for qualified beauticians will always be there.
Selling Foreign Currency
Sell foreign currency.
If you have any old foreign currency, sell it to a local bank. Banks often pay more for certain types of money, like Canadian dollars or pounds sterling.
Niche food business
This is the perfect business for someone who loves to cook but isn't interested in having a full-fledged catering business. It's also ideal for anyone who loves food and wants to be their boss.
This niche food business would allow you to serve a limited menu of dishes you make from scratches, such as soups or sandwiches. You can operate your business out of your home or at a local farmers' market (or both).
Sports business focused on children: Little Kickers
Set up a sports business focused on children: Little Kickers. There are over 4,000 Little Kickers clubs in the UK alone, with an average of 30 kids per club. The franchised company offers all the support needed to set up a successful business.
Develop your sport-based app for tablets: With so many kids playing sports, it makes sense to develop an app that can help them improve their skills and boost their performance.
For example, there could be apps designed specifically for trainers who need to keep track of all their clients' progress and have access to valuable tips when coaching teams or individuals within different sports clubs.
Party business
If you're looking for a side hustle that won't take up your evenings, weekends, or holidays, then party business can be a perfect choice.
You can sell items online or offline and make money. There's no limit to what you can sell if there is demand for it.
You can also organize parties where people pay entry fees and enjoy themselves at the end of it all.
The best part is that this business model has hardly any startup cost; just some essential equipment (like a fridge) will do.
Children's sensory business: Baby Sensory
Baby Sensory: If you're not already aware, it's a baby activity class where parents and their babies come together to learn about different senses.
The classes are structured around different themes, aiming for both adults and children to have fun and bond through play.
Craft fairs: You could sell some products that you made yourself. For example, if you enjoy knitting or crocheting, research how much an item like that would cost in a shop and price yours accordingly.
Franchising
Franchising is one of the best ways to turn your passion into a successful business. It's not only an affordable option but also a proven way of creating financial security for you and your family down the road. If franchising interests you but you aren't sure where to start, use these tips as a guide:
Make sure that your product or service is something people want and need. You want to ensure enough demand for what you're offering before investing heavily in setting up shop.
Find a franchise company with a good track record that has been around for a while and has many happy customers already using them as their go-to source for whatever they offer (this can be done by asking friends or checking online reviews).
Research all options available before making any decisions about which franchise model would best fit your skillset, preferences, and goals toward building wealth over time through owning multiple businesses eventually, but only if those firms are profitable enough first because this will help offset some costs associated with starting up new ventures like these do cost more than starting one from scratch without having built up any capital beforehand so make sure this isn't going too far beyond what we had initially planned on spending our money on either.
Events organizing
If you enjoy organizing events, why not start a business that manages and runs events if you want organizing events?
For example, consider making it your business if you are good at organizing weddings or birthday parties.
You can start by taking on small gigs through word of mouth and then build up to bigger jobs.
You could also offer event planning services to big companies.
Nurseries/Childminding/Nanny business
If you have a talent for looking after children, it may be possible to turn that into a side business.
Childminding: If you have experience caring for children and are comfortable in your own home, there's no reason someone else's child shouldn't be welcome to come and play with yours.
The easiest way to find customers is to advertise your services around your neighborhood.
You can ask for up to £5 per hour per child, but you'll likely not get that much money for each child because most parents won't want their kids getting bored while they are at work all day.
Ensure that all the appropriate insurance is in place so that no one can sue if something happens while they're at your location (make sure this includes fire extinguishers).
Nannying: If you're qualified as a nanny or think looking after children would make an exciting job description on your CV, apply.
 You could advertise locally through local newsagents/newsletters/internet ads etc. However, it's often best not to be too pushy about what money you want – if people see how much fun their n kids seem to have when they visit, they'll pay more.
DIY/decorating
Upcycle your old clothes.
Sell your used cosmetics and beauty products.
Organize an online pop-up shop of your handmade goods, or sell them on Etsy.
Cake business
Decide on a price and the flavors of cake you'll offer.
Find the best place to sell your cakes.
Get a website, business cards, and other marketing materials to promote yourself.
Gardening
Growing plants in a home garden can be a great way to earn extra money; the profit potential is high, and you can learn much about plants and the natural world.
If you have access to land, try growing your fruit or vegetables—you'll have more control over what goes into your food and reap the benefits of your labors.
For example, if you grow tomatoes, you could sell them at local markets (if it's legal). Or maybe other people aren't interested in gardening but would pay for seeds?
A quick Google search will tell you what kind of seed yields the most money per pound: If it's pumpkins or watermelons, start saving up.
Rent out a spare room
Renting a spare room is an excellent way to make some extra cash. If you have an additional bedroom that's not being used, consider renting it out on Airbnb or HomeAway.
Don't have a spare room? Renting out your home can be another option to consider. On sites like Airbnb and HomeAway, people can rent out their entire homes for short periods instead of just renting out a guest room in their house for one night at a time.
Airbnb – Let to Let
If you're feeling adventurous and want to try your hand at letting out a room in your house, Airbnb is a great option.
There are two essential things to do before you get started: visit the website of your local council and check if there are any rules or regulations around renting out rooms;
and make sure that your home insurance covers such an arrangement. Once these are taken care of, it's time to start advertising.
The best thing about Airbnb is that it allows users to advertise their properties without having to deal with the hassle of signing up as a landlord or agent themselves.
This means all you need to do is create an account on the site and post some photos of your property along with details such as its size, location, facilities available, etc.,
Then wait for people looking for a somewhere cheap but pleasant stay while they go on holiday/travel around town.
Rent a car and become an Uber driver.
If you have a license and don't mind driving, this can be an excellent way to make money.
You can earn up to $25 per hour in some markets, but it may vary depending on where you live and the demand for drivers.
Rent out unused spaces.
Rent out your storage space.
Rent out your car.
If you're not using something, rent it out. For example, if you have a bedroom that no one uses, rent it out to someone who needs a place to stay for the night.
If you don't want to bother with an Airbnb host and want more privacy, consider renting out an empty room in your house through sites like Airbnb or HomeAway ($50 per night).
This is especially useful if you're staying with family in another city and have an extra room available in their home!
Renting properties via Property Investing
Property investing is a smart way to make money. It can be lucrative, and the interest rates on properties are often higher than what you'll get in the bank.
You can also make money if you sell your property for more than you bought. However, there are some downsides to this kind of investment:
Risk factor – Property investing comes with risks such as paying interest on loans all the time, paying maintenance costs and repair bills constantly, and having no guarantee that your tenant will pay rent on time or even at all (they might just leave).
Time – It takes time to find suitable properties and then negotiate with sellers until both parties agree on a price, terms, conditions, etc
Rent out your driveway.
If you live in a neighborhood where people park on the street, you might be able to pay for your own parking space. Here's how:
Put up a sign advertising the availability of your driveway space.
You can set the price between $10-$20 an hour, depending on how busy your street is.
If it's not used by anyone else, it's fair game.
Rent garden space
Rent garden space. If you have a green thumb, consider renting your yard or garden to other people.
You can charge a flat monthly fee and require they bring their seeds and supplies.
If you have any room in your shed for tools and equipment, let them store their stuff there too.
Rent a garage out for storage.
If you have a garage, consider renting it out to people who need off-street parking. You can rent your space through sites like LawnLove and Parking Panda or directly on Craigslist or Nextdoor.
Rent or Sell your wedding dress.
Rent or Sell your wedding dress:
You can find a buyer for your wedding dress. Get $$$ for it, and avoid having to store it at home.
Some brides sell their gowns online, but you can also post ads on Craigslist and Facebook Marketplace.
Rent cotton candy machines for events.
As a business owner, you probably know that rental equipment is an excellent way to increase your profits.
The same applies to cotton candy machines. You can rent out one or more of these machines to local groups or individuals looking for snacks at their upcoming event.
Negotiate a variable element to your pay.
Negotiate a variable element to your pay. -This could be in the form of a bonus or commission on top of your basic salary.
Talk to your boss about if you're not getting what you feel is a fair salary. If all else fails, other options are available to you, such as freelancing or consulting work outside of the office.
Negotiate a conditional Pay Rise.
This is one of the most effective ways to get more money from your employer because it focuses on why you deserve a pay rise.
Talk about your performance and how you have added value to the company. You can also point out that you have not received any raises for several years, or if you have been promoted in the past few years, mention that this promotion has not impacted your salary.
If your request for a raise is denied, don't give up. Keep asking until they agree to give you what is rightfully yours.
Leverage your specialized skill and create an Expert Business
You can earn additional income by starting an expert business with your technical skill. It's easier than it sounds, and if you're interested in something, you'll have a lot of fun doing it. Here are some ideas:
Teach people how to do something
Start an online course teaching people how to do something
Write a book about something (like this one!)
Upcycling (through Etsy etc.)
Upcycling is the art of taking something old and making it new again. In this section, we'll show you how to turn your unused things into profitable products.
Turn unwanted items into something useful.
Example: Upcycled Vintage Style Tote Bag: This seller has turned a vintage denim shirt into a fashionable bag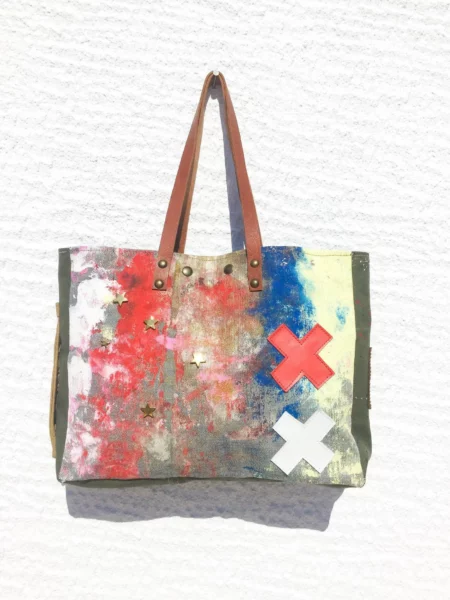 Selling on eBay
If you have a few extra items lying around your home that could be sold, try listing them on eBay.
You can sell almost anything, from clothes to electronics, furniture, and even cars, as long as it's reasonably good and not stolen.
If you want to sell your products but don't want to deal with the hassle of shipping them yourself (or hiring someone else to do it), you can use Amazon FBA (Fulfillment by Amazon) services, where you will take care of all shipping for you.
Dog Walking
As a dog walker, you can earn money by providing your services to people who need help with their dogs.
You may be surprised to learn that many people out there don't have time for walking their pets and will gladly pay someone else to do it.
In this case, working from home is even more critical because if you don't have the proper space for a kennel or someplace where the dog will feel comfortable during the day.
Become a personal shopper.
If you've got great taste and enjoy helping people find stuff they like, becoming a personal shopper is the perfect career.
Once you know what styles, colors, and brands are trending (hint: it's all about neutrals), help your friends and family update their wardrobes with new clothes that suit them perfectly.
You can even offer suggestions on how to style their existing wardrobe in fresh ways.
Wedding planning
Wedding planning is a big business. But, if you have the skills to plan weddings, you can use your services and make money in this field.
You can also make money by helping with wedding planning. For example, you could be an event planner or someone who helps people organize their weddings.
You could also help them find vendors to do the work for them if they need help finding the right person or company to do what they need.
It's all about connecting with people looking for vendors and ensuring they get exactly what they need out of it.
Baking and selling to order
A great way to make quick money is by baking and selling to order. The beauty of this option is that it's flexible, so you can choose precisely when and where you want to do your baking, whether at home or in a commercial kitchen.
This business idea requires only a basic oven, mixing bowls, and ingredients.
You can make all kinds of delicious treats from scratch: cookies, cakes, muffins, and more! You could also sell pre-made goods that you buy from the store (like cupcakes). Once your baked goods are ready, get onto sites like Etsy or Craigslist, where they will be sold over the Internet.
House & pet sitting
House and pet sitting are great ways to make extra money. You can set your hours and decide precisely what you want to do, all you have to do is check in from time to time through text or email or even with an app that alerts you when your client's home is unlocked.
You can house-sit for someone who has pets, which means that you'll be responsible for feeding them and taking care of any medical needs they may have.
Sometimes people leave their dog with a "do not disturb" sign on their door if something is happening in their home that they don't want the dog around while they're gone, so you must respect this request!
Some tips:
Don't feed the pets more than usual; otherwise, they might gain weight while you're there.
Ensure all lights are turned off before leaving the house (and remember not to turn off switches on walls). A lot of house fires start because of faulty electrical wiring at night!
Buying event tickets to resell
Find events you're interested in
Purchase tickets to those events as early as possible before they sell out
Sell your extra tickets on Craigslist, eBay (or any other online auction site).
Selling second-hand goods
Selling second-hand goods is a great way to make some extra cash. It's easy and convenient, and you can do it from home.
So if you are interested in making some extra money but don't want to deal with the hassle of starting up a new business or working long hours, this is the perfect option.
There are many different ways that you can sell second-hand goods, such as:
eBay – this is probably one of the most popular online marketplaces where people buy and sell all kinds of things daily.
If you have an item sitting around your house collecting dust, why not sell it? This option works particularly well if certain things aren't used anymore but still have some value (clothes etc.).
Classified ads – if there isn't enough demand for something on eBay, try placing an advertisement instead! Most newspapers allow individuals to remember classified ads within their local area, so be sure to check out what available options nearby before deciding which approach would work best for each item being sold off."
Give unique tours of your city.
The average tourist spends $3,000 per trip, and that's not including lodging. If you can help them save money on their accommodation by offering a room or bed in your home (as they often do), then they will be more likely to spend it on other things.
Host international students during the holidays
If you live in a city with a large university, such as Boston or Atlanta, you may find students from overseas willing to pay a small fee for food and housing during the holidays.
-This is a great way to make extra money if you don't mind having someone stay with you for several weeks.
Become a healthy food private chef
If you're a foodie, consider becoming a private chef. You can offer your services to clients trying to eat healthier or wanting extra cooking help.
You can charge by the hour and offer discounts for bulk orders of healthy food items such as fruits and vegetables, meatless meals, etc.
-This is also a great side hustle idea if you're looking for seasonal work when many people are on vacation during the summer.
Claim tax back
Claiming tax back is one of the easiest ways to make money. You can get up to £300 back from HMRC, and you don't need to do anything special or go through any hoops.
Here's how it works: when you've paid your tax throughout the year, HMRC will send you a letter detailing what they owe you.
If anything is missing from this letter (or if you want them to pay more), all that needs doing is sending an amended claim form in with their original payment slip and proof that they owe more money, this could be something like a receipt or bank statement showing they overpaid.
Start your ironing service.
If you are familiar with the ironing process and have a background in customer service, why not start your ironing service?
You can provide all sorts of benefits, from on-site pickup/drop-off to a full range of laundry and dry cleaning options.
In addition, your clients will appreciate your expertise, especially if they're busy professionals who don't have time for household chores.
Start a 'cottage industry on Etsy.
Start a 'cottage industry on Etsy.
-This is the easiest way to make money online and is also one of the most fun ways.
You can sell anything you want that you can create yourself – jewelry, clothing, or even paintings and crafts.
Depending on what you plan to sell, this method offers many options for making money.
Sell at Car Boot or Garage sales.
The first thing to do is check out your local car boot sale website and see what's available.
You could also try a garage sale, although these tend to be smaller and less organized than car boot sales.
Ensure you're familiar with the rules of each venue—some may only allow certain types of items (like furniture), while others have different fees for selling per day.
If you've got a car, another option is posting ads on Craigslist or Gumtree, which are sites that help connect people looking for products with those who have them available for sale.
CV writing
You want to make money, but you don't have any skills.
You know how to write, but you need some extra cash (and there are many ways to make a living as a writer).
You feel like you could use some experience writing resumes and cover letters.
If any of the above apply to you, writing CVs might be an exciting way to earn money.
After all, it's something most people need at some point in their lives—whether they're looking for new jobs or simply updating their resume with current information.
Work at the Supermarket
You do not have to be a farmer to work in a supermarket. Supermarkets are great places to get a job because they offer many employment opportunities, flexible hours, and competitive pay. Finding work at supermarkets is also easy if you're an independent contractor.
Sell your story
You could sell it to the media.
If you're an expert in something or just have a story worth sharing, sell it to the media.
If you're a doctor who has treated celebrities and athletes, sell your insights into how they stay healthy.
If you've raised multiple kids and know how to manage them, write an article on parenting tips for magazines that focus on family issues.
For example, if I were interested in writing about money-making ideas for my readership at
The Penny Hoarder (which focuses on personal finance), I could pitch this article – "50 Easy Money-Making Ideas From Around The House" – as an exclusive tip list for our readership.
Make money as a secret shopper.
Secret shoppers are people who are paid to go into stores and restaurants and report on the quality of customer service.
They're typically hired by companies wanting to know more about their business or competitors looking to improve their store's quality.
-This can be an easy way to make money if you like shopping, but it will not be a full-time job.
If you want something more steady, look elsewhere; this is just one option among many others we'll cover in this article.
How to make money fast as a woman
You can work at a coffee shop, as a restaurant hostess, in retail stores, and in many other jobs that don't require much education, and you can do them while still going to school.
Many people do this, especially college students who want to earn extra money while still in school.
But, on the contrary, there is no guarantee that you will be able to find a job immediately. If you are not finding an appointment right away, you should consider starting your own business.
How to make money online for beginners
If you're a writer, start with your blog. After all, no one knows you better than yourself. Then, once you have a few posts under your belt (and maybe a little bit of an audience), think about setting up a donation page through PayPal.
Frequently Asked Questions
How can I make money by myself?
Try to find a part-time job, but it can be more complex than you might think. You have to convince the employer that you're good enough for them, and you also have to work around your work schedule. If you want a job that fits your free time, consider starting your own business.
What can I sell to make money fast?
Sell your old stuff.
Sell your old clothes.
Sell your old electronics.
Sell your old books.
Sell your old toys, games, and sporting goods to a secondhand store or online auction site like eBay (see "List Your Items on eBay" below).
If you want to avoid listing things individually, try selling them as a lot (or batch) rather than individually;
some sites charge less for selling in bulk because it takes less time for them to list and sell the items for you.
Consider selling furniture, art pieces, or jewelry at an antique fair or flea market if they have any value (see "Sell Antiques Online").
How could a 13-year-old make money?
To earn money for 13-year-old there are many ways to make money. First of all, you can sell your old clothes.
Second, you can sell your old toys. Thirdly, you can sell any gadget you have at home (Smartphone / Tablet / TV, etc.), the CDs and DVDs in your collection, or even the video games you don't play anymore.
Nowadays, many people like buying stuff online, so what better way than to start selling these items on popular websites like eBay or Gumtree?
Or, if none of those options appeal to you, then it might be worth trying another form of selling method – car boot sales.
There are plenty more ideas, but these are just some basic ones that should get anyone started by making some spare cash without spending much time looking for work opportunities first.
How can my child become a millionaire?
There are many ways to make money, but the easiest and safest way is to start an online business.
You can also start a small business in your hometown or city and sell products from it. If you are fortunate and get an inheritance from your parents, that would be perfect for your investment.
Many other options like stocks, real estate, and jobs will help you earn a lot of money in the future if you invest wisely in these things today.
How can an 11-year-old get rich?
There are many ways for a young person to make money. Getting a part-time job is one of the easiest ways to earn extra cash.
You can also get a full-time job or even a summer job. The more you work, the more money you make. The more money you have, the wealthier you are.
How can a teenager make money without a job
Selling things on eBay
Selling items on Craigslist
Selling items on Facebook Marketplace
Selling items on OfferUp
Selling items on LetGo
Selling items on Mercari
If you're a teen, then there's no reason why you shouldn't be making money online. And if you're not currently making money online, it's probably because you've been focusing too much on getting a job and not enough time looking into alternative ways of earning cash.
Summary
Everyone wants to make more money; you can start with these ideas.
If you are looking for easy ways to make money, plenty of options exist for you.
Many people think they have to work hard or start their own business if they want to make some extra cash.
The reality is that with just a little effort and creativity, you can come up with some great ways to earn extra income without too much effort from your end (not including those hours spent surfing the web).
You will also find that many of these ideas allow you access regardless of age or location since they can all be done online.
If you're looking for an easy way to make extra cash, you've come to the right place. We've compiled 85 different ways that you can make money from home.
Some of these ideas are simple, while others require more time and effort. No matter what your situation is, though, there is something here that will work for you.
And don't forget: sometimes it takes more than one attempt before we find a successful method, so don't give up hope if, at first, this doesn't seem like a fit for what you want out of life or career.