Last updated Apr. 26, 2023 by Favour Chinaza
25 Best Websites to Sell Your Stock Photos For Money
When it comes to making money online via selling your photos, selling them as stock images to websites under a royalty-free license is the best way to maximize earnings.
You can make more money licensing a single photo over and over than selling it once, copyright included.
If you have a great passion for capturing every moment around you using your advanced camera, remember that you can make a fortune out of it.
Some profitable platforms were specifically formed to help photographers earn decently from their passion.
So where do you sell your stock photo for money? We will outline the best websites to sell your stock for money.
Why Sell on Stock Photography Websites
Stock photography websites are important for two reasons.
To begin, stock websites will sell your work for you. Then, all you have to do after uploading the photos is sit back and watch your profits grow.
However, in addition to assisting you in selling photos online, stock photo agencies also provide information on current stock photo trends.
In other words, they provide ideas and hints about which images will likely make you money.
What's the issue with these websites? They have a lot of content that is growing by the minute.
That means your photos will compete with millions of other online sellers.
Another disadvantage is that editing and working on images for upload can take a long time. When selling photos online, stock photo websites have strict guidelines.
There are numerous rules to follow regarding the quality and information required for each image.
Good Read: 27 Best Selling Apps To Sell Stuff Online (How to make some money fast)
What To Know About Selling Photos on Stock Websites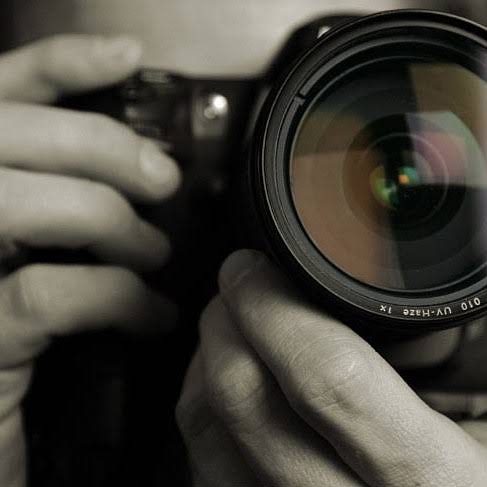 The majority of stock photography websites will require you to go through an approval process. You cannot simply upload your images and begin selling immediately. Your photos must meet certain content and quality requirements.
You cannot set your prices on stock photography websites. Instead, you are required to sell your images at the prices set by the stock site.
Popular stock photo sites may provide you exposure but are also extremely competitive. You have the potential to get your photos in front of a large number of content creators, but your images will be competing with millions of others for the same thing. As a result, it is critical to stand out.
The pay is commission-based, and you do not keep the entire profit. Each stock exchange has a unique commission structure. Investigate which one is the best fit for you. Alternatively, use multiple sites to maximize your profits.
The stock photo site may require exclusivity in some cases. Unfortunately, this means you cannot sell your photos on other stock photo websites.
So make sure to read the small print. You keep the copyright when you sell your images on a stock photo website.
However, you are selling the images with a royalty-free license, which means the buyer has certain rights to use them.
They may use it in marketing materials such as websites or brochures. They cannot, however, resell your photograph.
What are the Best Websites to Sell Your Stock Photos For Money?
If you know how to work your way through, you can sell your beautiful captures for a profit.
Several websites are eager to assist you in selling your stock photos.
However, you should consider a few things before signing up with any website. So, what are the best websites for selling your stock photos for cash?
Among all the websites available, the ones listed below are special sites with great features to help you profit from your beautiful photos. These are some examples:

Currently, the Shutterstock platform has over 91 million videos and 184 million photos uploaded on its platform.
The platform was created in 2003 to help photographers and video creators earn from their passion.
Shutterstock has continued to grow since then. As of 2017, over 172 million images have been downloaded from this website.
This high volume of downloads should convince you about the promising future of photographers on this platform.
You can easily earn money when your photos stand out from what your competitors are doing. Shutterstock pays you depending on the size of your image.
But the payout is often between $0.25 and $28 per image. One great advantage of selling on this platform is that you still have rights to your image.
This implies that you can still sample your photos on other image-selling platforms.
But your photo has to come with high quality to convince customers to purchase from you.
Note that the license cost of photos on Shutterstock can reach 30% of the total sale of your image.
Pros
The platform is easy to use.
An extremely popular site with a far reach, so you are likely to make sales.
Cons
Not good for discoverability as you don't own your photography brand with their licensing rules.
You must upload hundreds of photos to make a decent commission.
Commission
Starts at 15% for up to 100 image licenses. The highest level is 40% for over 25,000 image licenses per year.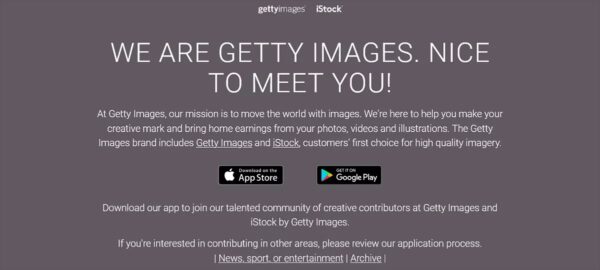 Getty Images were founded in 1995 to help people sell their exclusive stock photos. Millions of photographers prefer uploading their photos on Getty Images because of the value the platform has created.
What's so special about uploading your photos on Getty Images?
Unlike most platforms, only exclusive content is accepted in Getty images.
The company created a microstock photography branch with the name iStock. This unique Getty image branch helps photographers sell and earn from their passion.
You can make thousands of dollars from a single image on this platform. But since iStock is loyalty-free, you will likely receive a few dollars for your creative jobs.
Since Getty images welcome only exclusive content, finding your way into the platform may be quite challenging.
In fact, you will need about six photos to get started on this platform.
But Getty Images must closely analyze your photos to know if they meet their terms and conditions. For example, suppose you want to sell your photos on Getty Images and endeavor to create exclusive content.
Pros
Excellent for exposure.
A good mark of quality to be a Getty contributor.
Cons
Getty Images' commission rate is low.
Very difficult to be accepted – it needs to be via the app.
Commission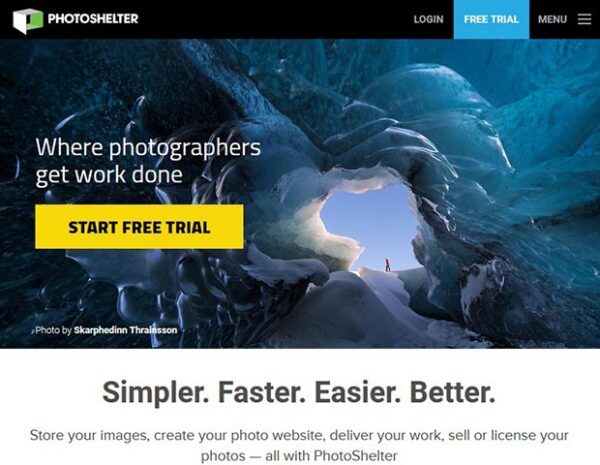 Photoshelter provides an e-commerce platform that is photography-oriented for its users. You can easily connect the services of Photoshelter to your website.
With this tactic, you will get the opportunity to store your photos on the cloud.
With the services rendered by Photoshelters, you can decide how to display your images and gain attention from a particular audience.
In fact, there is less competition on this platform as your competitors' images are not showcased next to your content.
You can join the platform to experience the benefits of becoming a photographer.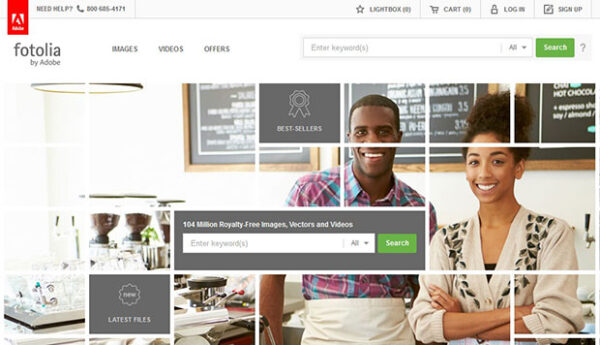 Adobe Stock is a platform that has been in existence for more than 10 years.
The platform is another great stock photo online marketplace to consider selling your pictures for money.
Adobe Stock also renders Lightroom, Photoshop, and other image editing software solutions. As a result, the loyalty share on this platform is greater than most stock platforms.
One good thing about selling your photos on Adobe Stock is that millions visit here to buy stock photos. So finding a customer is never a challenging thing to do.
As a contributor to Adobe Stock, you can make about 20% to 60% of your photos without selling your exclusive rights to the platform.
Hence, you should feel more relaxed selling on the platform to enjoy the numerous benefits of it.
Pros
Trusted brand name.
Easy to sell your photos for free.
Cons
Extremely competitive platform, so your photos need to stand out!
Commission
Adobe Stock collects 33% of your photos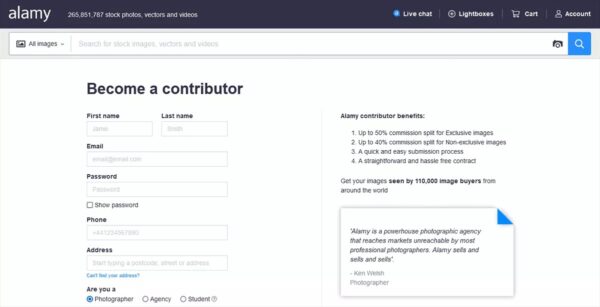 When you consider selling your photos on a platform without fast and difficult regulations, Alamy should always make it to your list. The platform has made over $180 million to contributors like you.
So you should have enough confidence to try selling your photos on Alamy. Unlike most platforms, you can upload your pictures on Alamy without having any copyright issues.
You cannot compare the customers visiting Shutterstock with Alamy; it is still a great platform to try out. You can earn up to 50% per photo when you exceed the earning limit of $25,000 annually.
You will earn up to 40% per image if you earn less than this amount. But if your annual sales are under $250, the platform can pay you 20% per sale.
So it would be best if you strived to deliver high-engaging photos for greater earnings.
Pros
Juicy commission rates!
Slightly lower competition than the other big stock photography lot sites.
Some major brands, including Nivea, Volvo, and Heineken, are said to use and trust it.
You enjoy premium exclusivity
Cons
You can't build a shareable profile
Exclusivity is not bound but is encouraged! You get higher commissions for exclusive work.
Commission
Between 40-60% depending on the site you sell on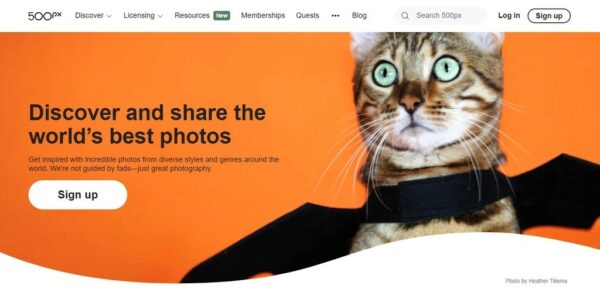 500px is a platform that helps you generate a great photo portfolio. You can also sell them for financial gain.
In fact, the site is a good platform for both professional and amateur photographers. In addition, 500px website has a feature known as the Pulse algorithm.
This feature helps in promoting the content of its users. For example, once you upload a photo, your chances of becoming visible to thousands of people are high on this platform.
Once your photo has enough exposure, you can earn decently from different customers.
Pros
500px has a great community.
The platform is easy to use.
Cons
The free membership is limited regarding the number of photos you can upload and other features.
Best used in the premium form, so it may not be best for amateurs and students.
Commission
60% for exclusive licenses. 30% for non-exclusive licenses

iStock photo is one of the best platforms to sell your photos, especially if you are an amateur photographer. It was created as another branch of Getty Images.
The platform offers several ideas that educate you on stock photos and help you become more professional with online selling.
Your royalty payment often begins from 15% per download and may increase to 45% when your photos gain enough fame on the platform.
When a customer buys your photos with subscription credit, you will earn 15% from this deal.
Before completing the signing up process, read through its terms and conditions to ensure you are in the same phase with them.
Pros
More accessible to photographers of different skill levels.
Better commission rate than the parent brand.
Cons
Still not easy to sign up for – is also done via the Getty Images app.
Strict regulations and complex rules regarding model releases and unlicensed location photos.
Commission
25-45% for exclusive content.

Dreamstime is a user-friendly online marketplace enabling you to sell photos online. In addition, you can create your galleries on this platform to regulate how you sell your photos.
Dreamstime allows you to have more control over your photos. But you don't have to upload low-quality images, as this action can ruin the agency's reputation.
Your photos will undergo a screening process before customers can access them for a purchase.
Hence, ensure that you keep to the rules and regulations of the platform before joining.
Your earning commission on Dreamstime begins at 27% per exclusive photo and 25% per non-exclusive photo. So when you sell more photos, you will earn more profit from it.
Pros
Competitive royalties and multiple earnings incentives.
Cons
Payments are only released after contributors accumulate $100 in earnings.
Commission
Image contributors can earn between 20%–49.5%
Exclusive contributors can earn an extra 60% of revenue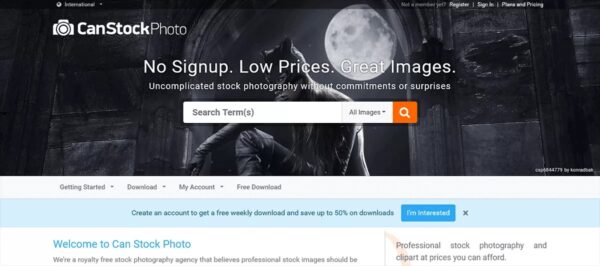 CanStock Photo offers a high-speed submit system specifically designed for its users. You don't have to waste time uploading your stock photos on this platform.
Its user-friendly features will enable you to upload a batch of photos without any stress. Moreover, as you upload these images, you can accompany them with text files.
As most stock platforms demand, you may not need to add keywords to your photos. However, if you upload a small JPEG file, you can earn 1 USD per purchase.
However, larger files can earn you up to 2.50 USD per purchase.
Pros
Can Stock Photo websites be easy to join?
Accepts a wide range of subjects and styles.
Cons
The commission structure is complex.
Commission
Depends on the license. Starts at $1 per JPEG.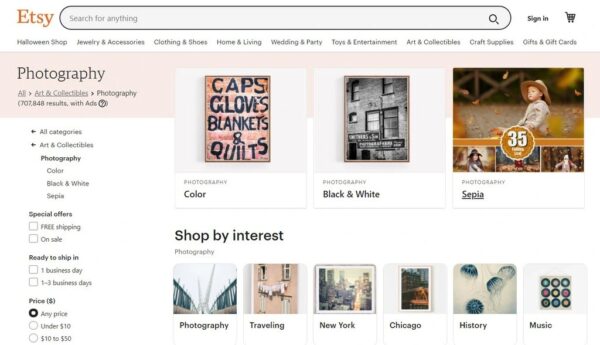 There are a lot of best things to sell on Etsy. Etsy is another great platform to consider selling your photos.
However, unlike other photo stock marketplaces listed above, customers on Etsy may depend on a printed copy of your images.
So, if you want to sell on this platform, you may consider investing in printing your photos out to engage better with millions of customers visiting the Etsy platform regularly. Etsy's annual sales often exceed $5 billion.
This vast nature of sales has proven that you can easily sell your photos on this platform.
Before you consider listing your images on Etsy, keep in mind that it will cost you about $0.20 per sale.
The platform also charges you for other expenses. Read its terms and conditions before signing up on the platform.
Pros
Access to a large online community with the freedom to price and license your photos.
Cons
A highly-competitive platform that is not photography-focused.
Commission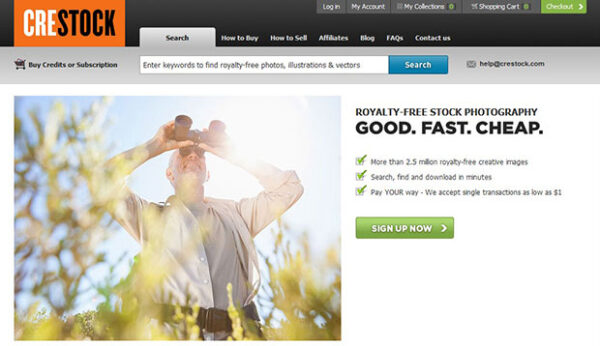 If you want to earn passively from your photos, you may consider investing in Crestock.
Once you visit the platform, you are expected to create a free account, providing your required information before uploading your photos.
After making the upload, the Crestock team will inspect your photos before adding them to your online portfolio.
Customers visiting the platform will access your photos and complete their purchases afterward.
If you want your photos to get enough attention, ensure that you add descriptions and relevant keywords to each image.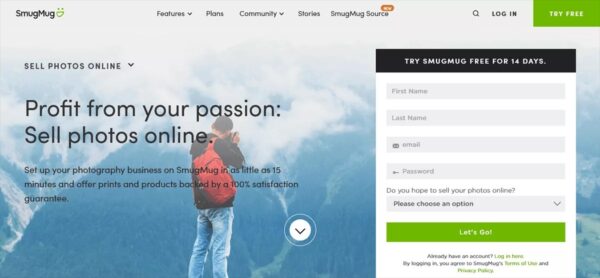 This platform offers tools enabling you to sell your photos and connect with more customers with time. In addition, SmugMug Pro allows you to own 85% of the generated gain and takes only 15% commission.
But before you enjoy these numerous benefits associated with the platform, you have to sign up for monthly membership at a minimum of $200 per annum.
This price may vary depending on your portfolio plan.
Pros
Helps you build a portfolio.
Easy to sign up.
Cons
It's not a free platform. There is a monthly subscription starting from $7 per month.
Commission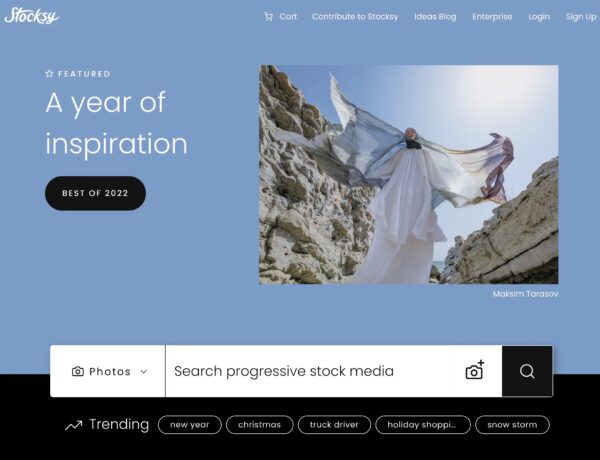 This platform is one of the best places to sell photos online. Most new and pro photographers often consider selling their images on this platform because of its numerous benefits.
One of the reasons you should consider selling on Stocksy is that contributors receive high payouts. For example, you can earn up to 50% to 75% royalty on standard and extended licenses.
But every photo you upload on this platform is exclusive content only.
Pros
You become a co-op employee of the company with a say in its run.
Very high commission rates.
Cons
Difficult to get into.
They require 100% exclusivity on the content you upload.
Commission
50% on standard royalty licenses.
75% on extended licenses.
Twenty20 served as a unique selling tool for Instagram photographers at the initial stage.
However, the platform has expanded to become a stock photography website allowing you to sell photos online and meet thousands of customers.
You can earn from cash prizes attached to photo challenges, earn from $2 per image licensed, and secure a full commission from brands willing to work with you.
This implies you can earn from your photos and work with high-paying brands for business.
Pros
Very easy to get started.
Non-exclusive.
Cons
The commission structure is quite complicated.
Commission
Variable subscriber share model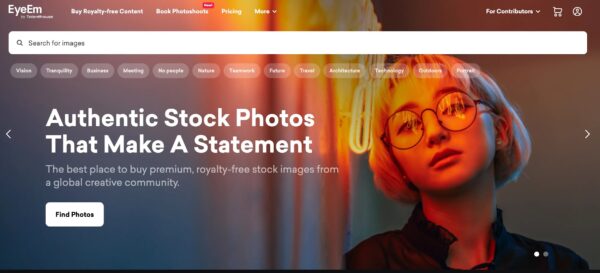 When you prefer securing a commercial space for your photos, EyeEm is the best platform to consider.
The stock photo platform focuses on promoting stock photos, and you can get hired for shoots for big brands.
More than 25 million photographers and video creators are using this platform to connect with millions of customers.
This implies that your chances of getting noticed are high on this platform.
You can earn up to 50% payout per photo on this platform.
Customers that often visit this platform need affordable photos. As a result, Photocase approves photos with a more original and natural feel, unlike other stock platforms.
Hence, you may not necessarily find stock photos on this platform. However, this German-based company has created room for amateur photographers to try out their luck.
Whether you are a new or experienced photographer, you may consider trying your luck on this platform. Photocase offers a 20% share for a start, and you can earn up to 50% commission as your photos gain more attention.
You can basically find all the features on BigStock. In addition, the BigStock platform offers more realistic and advanced features to photographers willing to sell photos online.
BigStock allows people to earn as they buy photos from its platform. Hence, you can earn more money on BigStock.
For example, you can earn up to 50 cents for small-sized images and 3 USD for bigger pictures.
Your general commission on this platform is 30% per photo.

Instaproofs serve as an online-based photo storefront that migrates images from your Instagram account to its website. The platform offers a free account with a 3 GB storage capacity to create up to 15 galleries.
Instaproofs allow a member to own a premium account. But if you are a free member, you can also sell on the platform and earn a 12% commission from it.
The subscription will cost you only $10 per month. Once you subscribe, you can sell your photo on the platform without paying a commission to them.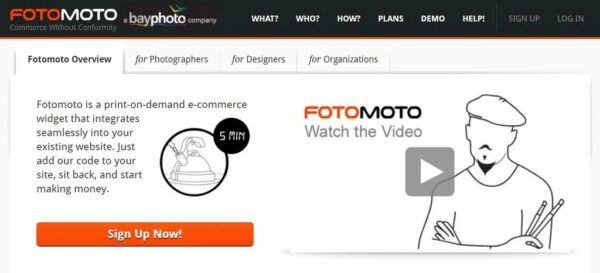 Fotomoto was not designed like other marketplaces. Instead, it specifically enables your website to sell photos via its widget.
Once you complete the sign-up and installation process, Fotomoto will start selling your web images for you. So you don't have to worry about promoting your photos on the platform.
Add FotoMoto's platform code or install its plugin, depending on the platform, to integrate the services into your site.
After you enable the Buy Button, FotoMoto will handle your printing, packing, and shipping.
Fotomoto will help you reach a great milestone in your online sales.
Pros
Hassle-free print-on-demand services.
Cons
Relatively high transaction fees and paid subscription plans.
Commission
22% from free-account users, but upgrading to a premium plan reduces it to 10%.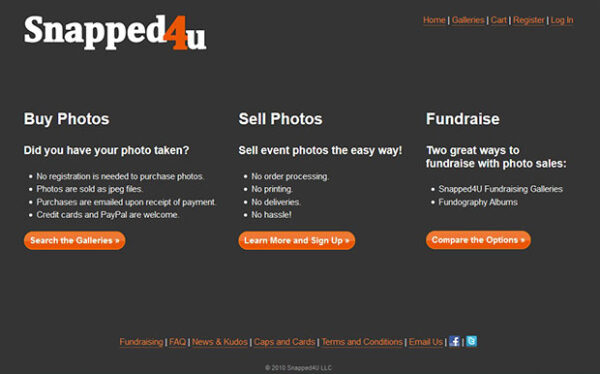 Snapped4u is created as an online gallery that lets photographers upload their event images and earn when a client makes a purchase.
This is one of the simplest platforms to consider joining.
You can keep your gallery private with a password or keep it public for everyone to access. Snapped4u takes 0.50 USD for images below 5 USD.
The platform takes up to 10% commission for photos with higher profit.
123RF is a platform that allows only non-exclusive content from photographers.
This implies that you can also sell your photos on other marketplaces without disobeying the regulation of 123RF.
123RF has over five million customers across 44 countries. The platform also permits 17 languages to enable better communication between buyers and sellers.
You can earn 30% to 60% per license photo sold on the platform.
Fine Art AmericaFire Art America renders print-on-demand services to people across the globe. You can sample your photos on the platform and sell them to customers.
From the platform, you can keep 35% of the total purchasing cost of your photos. Fine Art America owns 65% of it.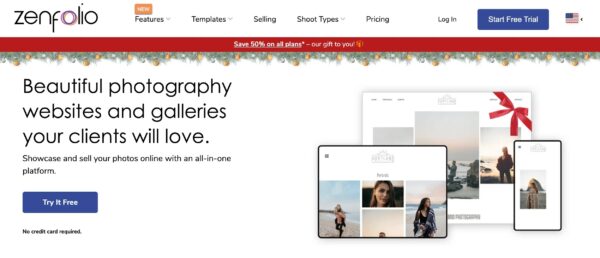 Zenfolio offers different services, from selling your photos online to attracting new customers. The platform also prints photography and accepts only a fee of 7% of the final cost.
Before you consider starting Zenfolio, you are expected to subscribe with a monthly fee of $5. This payment will enable you to enjoy every benefit the platform offers.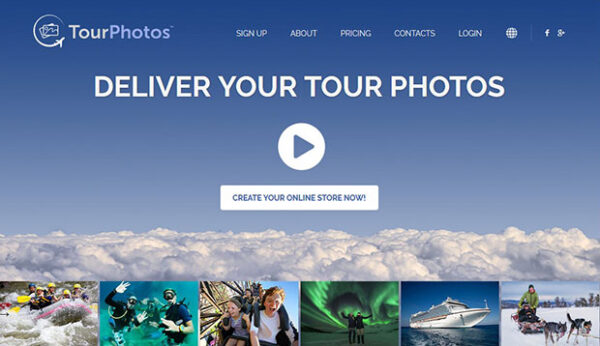 TourPhotos is more favorable to travel photographers who prefer to show buyers new locations and interesting scenes. However, most travel companies often visit this platform to purchase high-quality images for their everyday needs.
Hence, if you are a tour photographer, TourPhotos is one of the best platforms for you.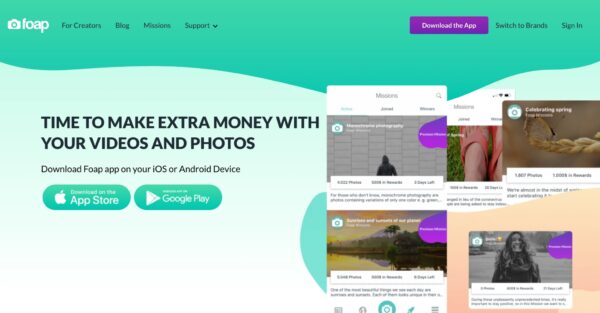 The community of over three million creatives defines Foap. You can sell your photos using Foap's app, whether you want to upload a professional shoot or try to make money selling photos of yourself.
Foap provides contributors with several options for selling their photography online:
$5 for each sold photograph
Missions, where brands submit a photo brief and set a cash prize for winning entries, range from $100 to $2,000.
Selling photos online through partner platforms like Adobe and Alamy
If you're looking for the best way to sell photos online to companies like KraftHeinz, Nivea, Heineken, and others, Foap is a great place to start.
Pixie Set provides photographers with a complete solution for sharing, delivering, and selling photos online.
You can easily create a beautiful online store with Pixieset to sell photography prints, products, and more with automatic fulfillment.
Pixieset provides you with complete control over your store. All you have to do is set a price for your products and market them.
It charges a 15% commission on free plans but a 0% commission on paid plans, which start at just $8 per month.
Other Best Websites to Sell Your Stock Photos
Depositphotos is a global online visual content marketplace with a library of over 150 million files and clients from over 200 countries.
Depositphotos has over 100,000 contributors worldwide and is trusted by major international corporations such as Warner Bros., TripAdvisor, Subaru, and others.
Depositphotos commissions range between 34% and 42% and are based on a contributor's experience and status on the platform and the resolution and license type.
Wirestock is a useful tool for selling your photos across multiple platforms.
You can submit the images to Shutterstock, Depositphotos, and other sites. All at the same time, with just a few button clicks.
Another advantage of Wirestock is that it handles captioning and keywording. The ease with which your images can be found will determine your future sales and commissions.
And how well the keywords capture the essence of the subject. Wirestock handling this time-consuming process is a huge time saver!
Instead of juggling multiple platforms, Wirestock allows creators to focus on creating.
This website is one of the easiest-to-use graphic design editing platforms. It has drag-and-drop capabilities, allowing anyone to create anything from posters to Instagram Story animations.
Canva provides a lot of free graphics and photos. However, they also offer other services, such as stock photography.
Unlike traditional stock photography agencies, this website makes it simple for people to purchase images. Users must drag and drop photos.
Then they click to buy them to remove the watermark.
Because of Canva's ease of use, there is much money to make. Many people do not normally use stock agencies but frequently purchase photos from the platform.
Canva has millions of users and is constantly growing and looking for new stock photos to sell. You can apply on the website and post your stock photos.
However, they frequently request that their contributors photograph custom projects for them.
Pexels is another website where you can sell or give away photos for free.
Of course, if you want to make money with photography, listing your images on this stock photography website isn't the best option. However, it is a way for you to gain more exposure for your work.
This is a great option if you're new to photography and want to get customers.
Downloading a free image can help people remember your name. They can show their support by following you on social media.
People can, however, donate directly to photographers on Pexels. So, if you do a good job with your photos, you may receive donations regularly.
Pixaby is yet another free photo website worth checking out. Customers, like Pexels, can leave a donation so that you can make some money.
Customers may wish to reward you if you publish high-quality photos.
You can include photos, vectors, music, and videos in your uploads. It can be a great platform to gain experience no matter what you want to sell.
You'll learn how to upload images you take, which will be useful if you want to start selling them.
This can facilitate the process of selling photos online. You'll already know the fundamentals and can concentrate on pricing or other factors.
Shopify is an eCommerce platform that makes selling photos online simple. You can sell almost anything, similar to having your own website.
Shopify, on the other hand, is limited to eCommerce sites.
You will not need to install any eCommerce features or upgrade your hosting. The cheapest price will include everything you need to get started selling.
It is now more difficult to set up a Shopify store. You'll also need to drive traffic to the site to make sales and learn how to make money on Shopify.
You will, however, have complete control over the pricing and images, which is ideal for professional photographers.
GuruShots isn't exactly where you can sell photos online, but you can make money with it.
Photographers compete against one another in a variety of different subjects. Then, other members vote on the images, and the winners receive up to $300 in prizes.
You participate in a challenge by uploading up to four images for that theme.
GuruShots uses special proprietary algorithms to ensure that each submitted photo gains equal exposure regardless of when it was submitted during the challenge.
According to their website, this gives each entrant an equal opportunity to win through statistically-based objectivity.
Fine Art America offers Print on Demand services. As a result, they only print and ship your images when a buyer purchases one.
Their emphasis is on fine arts, such as photography and digital images of paintings, among other things.
Fine Art America allows you to set your prices, and the website will add its markup. You retain 35% of the total cost. And they get the remaining 65%. So, if you demand a profit of $10, they will set the price of your piece at $47.
However, it isn't bad because you can decide how much you want to earn per image. Not to mention, you won't have to print the photos yourself.
Bonus: Sell Your Stock Photos On your Website
Most photographers don't know they can sell their photos on their websites. However, once thousands or millions of people visit your website, you stand a chance to earn from selling your photos to them.
You will have full control over your photos on your website. This implies that you earn 100% of the profit without paying a commission to the agency.
Hence, if you don't own a website, you may consider creating one for the sake of your online business.
How To Choose The Best Website to Sell Your Stock Photos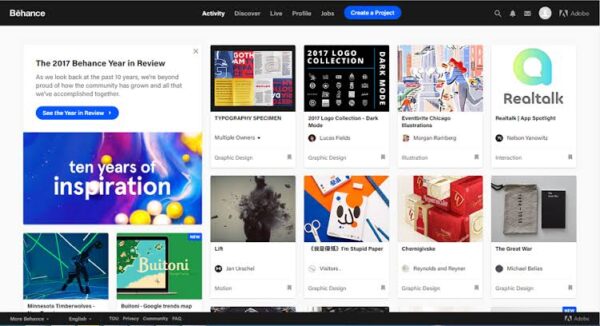 Deciding which stock photography sites to use with so many available can be difficult.
Consider the various features and benefits before deciding on a site. Also, remember that you are not required to use only one platform.
Diversifying your business can be a great way to grow it and make more money. Here are a few things to consider when deciding where to sell stock photos.
● Commission Rates
When selling photos online, you should know the commission rate you will receive.
Some sites, such as Adobe Stock, pay around 33% of the sale price. Some sites pay much less than that, while others pay much more.
When comparing commission rates, consider whether there is a distinction between exclusive and non-exclusive images.
Some platforms may offer a lower commission rate if you upload your photos to multiple sites.
● Payout Methods
Of course, you must consider how the website will compensate you. For example, some platforms accept PayPal, while others may use a different payment method.
You should not upload anything if you do not have access to a payment method.
However, you should think about the fees associated with different payment methods. For example, PayPal may levy high fees that reduce your profits. And that's after the stock photo website deducts its fee.
● Pricing Options
You must consider pricing to make stock photography a significant part of your business. Some websites allow you to set your own prices, while others set your pricing.
This can be significant, particularly if you expect to make a lot of sales. A dollar difference in price can quickly add up.
That may not matter to an amateur or a pro doing this on the side, but it can have a negative impact on your bottom line if stock photos are your primary source of income.
● Access to Customers
When deciding where and ways to sell your pictures online, consider your customer base. Your website may be the most adaptable but not necessarily the most profitable.
You can reach more customers if you sell photos on other platforms.
Even if you make less per sale, this may help you get a higher sales volume. So, overall, you may end up with more money. And the more sites you use, the greater your earning potential.
● Ease of Use
One of the most important considerations is how simple the site is to use.
Consider how long it takes and how difficult the process is. If photo upload takes forever, the platform may not be worth it, at least not yet.
You should also consider how simple it is to start and create an account.
Because some platforms vet photographers, you must share your best work. Other sites are more forgiving, allowing you to begin as a beginner.
● Competition
Of course, there will be some competition if you sell your photos online. When selling photos on a platform, you must compete with other photographers.
A customer will search for what they want and may receive numerous results.
You might miss out on a sale if your listing isn't first. Even if it is, you may lose the sale if a customer prefers another seller's image.
Consider how many photographers use a platform to decide whether it's worthwhile for you.
What is A Stock Photo?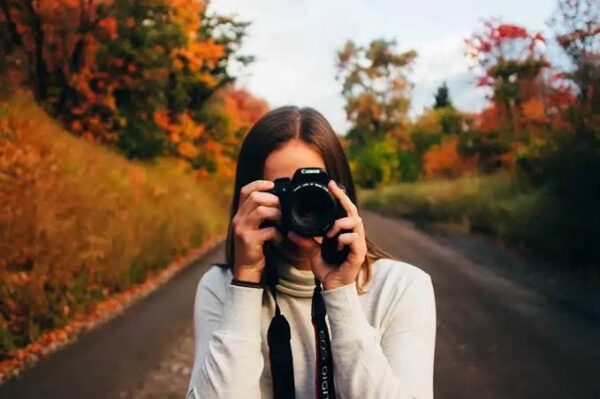 A stock photo is an existing photograph that can be used in a magazine, website, or advertisement for a fee paid to the photographer who created it and the stock agency that manages it.
Assume you work as an editor for The New York Times. You must write an article about London and provide a photograph.
You could pay a top-tier freelance photographer to travel to London and shoot a photo for you.
Or simply search for London's best photos on a stock agency website and pay a small fee.
Which option do you believe will be faster and less expensive? That's where you, as a stock photographer, come in.
How Much Can You Make Selling Stock Photos?
You get a sale cut when someone buys one of your photos from a stock agency and then downloads it.
The percentage varies by agency, but you can make anywhere from $0.25 to $0.45 per download.
But the real price can vary quite a bit depending on how it is used and what rights the buyer has.
The same photo could sell for $0.05 for a small size or $250 or more for unlimited print use.
Imagine doing this for a million photos!
Consider this:
Shutterstock paid its contributors all over the world. That blows my mind.
You can sell licenses for each picture hundreds or even thousands of times.
That means that, in theory, a picture could make you more than $1,000. Not too bad, huh?
Once the photo is online, you could keep making money with it for months or even years. The number of times an image can be licensed is not limited. This is the best example of what to do!
Steve Heap did it with a picture of a cat. He is still making money from it.
And keep in mind that stock photography is all about numbers. Of course, quality is important, but the game is won by quantity too.
The more photos you post, the more likely you'll make money. And if you use more stock agencies, you have more chances to sell your photos. So you can make a compounding effect that never ends.
Now that you know you can make money selling pictures online, where are the best places to do it?
What are the Best Stock Photos to Sell Online?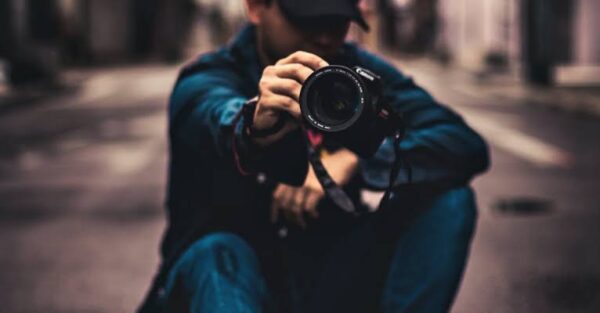 Most top companies and small businesses rely on stock photos to meet customer needs.
As a new or professional photographer, you can fit into this vacancy and satisfy this need.
You need to know the best photos that sell faster before considering investing in that need. So what are the best stock photos to sell online?
Consider selling the following stock photos online.
Nature Photos
Millions of people are fascinated by nature. You may consider investing in nature photography if you are good at capturing nature.
You can capture animals, oceans, trees, and more. Once your photos are great, you will surely see customers seriously demanding your photos.
Photos of People
You can capture people of all ages, races, gender, and more. Photos of children, adults, or anyone else can sell fast online.
These images have to define the culture and lifestyle of a particular country or tribe.
Photos of Working spaces
People are working from home more and more, so think about how to set up a home office, use Zoom calls, and connect with people remotely.
But also everyday things like kids running around while their parents work on laptops.
Images of Backgrounds
Bloggers love backgrounds in particular. To make interesting graphics, you can use a top-down view of objects, flat-lay images, or a workspace with enough white space to write on.
Like a white desk with a laptop, some plants, and headphones.
Photos of Tools
People research perfect images of tools for different purposes. If you can access tools, you can capture them and upload them to a platform selling photos.
The images have to define the tools clearly. These tools can include hammers, nuts, screws, and more.
Photos of People engaging in activities
Most blogs often search for photos relating to a particular heading or activity. You can capture people participating in various activities to satisfy the needs of bloggers and other potential buyers needing related services.
These activities include dancing, writing on the computer, sleeping, running, walking, and more.
Travel Pictures
Travel photos also sell well on stock photo platforms. So if you travel from one place to another, you can use the opportunity to capture great images of different locations and earn from your travel picture.
You can capture the infrastructures, culture, and nature of everywhere you find yourself.
Pictures of Cities
City photos also sell well on the stock websites. You must travel to a new city to capture great shots of buildings, roads, bridges, and more.
You can earn decently from capturing every part of a city.
Aerial Photography
Even though drones have been around for a while, seeing the world from a different angle is still very interesting and sells well.
If you have a drone, consider places that might be hard to get to or require a permit or license to shoot.
If you can take a picture of something unusual, like a city with empty streets or people from above, you might have a winner.
What Is the Difference Between Microstock vs. Regular Stock Sites?
Microstock photography was a relatively new concept. It began with the introduction of websites like iStock and Shutterstock.
Traditional stock agencies typically charge a higher price for stock photography. Microstock sites, on the other hand, provide a low-cost alternative.
The average price for microsite photos ranges between a few cents and $5. The photographer is paid a percentage of the sale price.
Customers are frequently offered monthly subscriptions on these websites. As a result, several downloads per month are common.
On average, regular stock photography sites charge a higher price for photos. However, it is common for them to sell an image for a few dollars.
While you may sell more photos on a microstock site, your average sale on a traditional stock website is usually higher.
What Is the Difference Between a Managed vs. Unmanaged Stock Photo Site?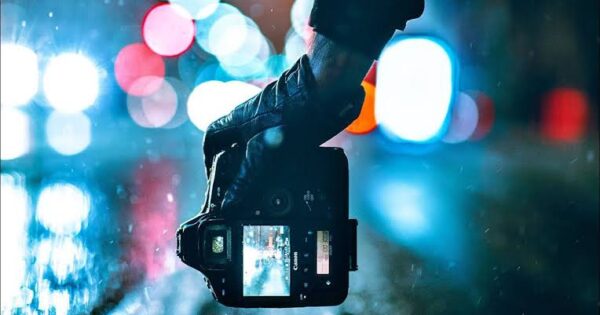 An editor reviews your photo submissions at some managed stock photography companies. And they choose which photos they want to represent.
The chosen photos are subjected to a quality control (QC) process. This ensures that they are suitable for that agency.
An unmanaged agency accepts all photos you submit if they pass quality control. Alamy Stock Photo, for example, is an unmanaged stock photo site.
There are advantages and disadvantages to using either. The more photos you have on unmanaged sites, the more likely you will sell one.
On the other hand, the more photos a managed agency has on its site, the more likely yours will get lost in the crowd.
Another advantage of a managed stock site is that only your best photos will be available for purchase.
What Should I Look for in the Fine Print
There are several details to keep an eye out for. So, once you've decided which company will sell your work, you must read and comprehend the terms and conditions.
There is frequently a minimum term for which they will require the photograph.
So, if you decide to transfer your images from one agency to another, it could take months, if not years.
You should also be clear on the level of exclusivity the agency requires for your work.
Some stock photography websites allow you to send the same images to multiple websites. However, some will demand exclusive rights to the photographs they accept.
This means you won't be able to submit those images to other stock photography websites. This includes similar photos taken, referred to as "sister" images.
The commission you will receive is also an important consideration.
While one agency may offer a higher commission for selling your photos, another may offer a lower commission.
This could range between 20% and 50% or more. So ensure you've calculated how much money you'll make from each sale.
Tips to Make Money Selling Your Stock Photos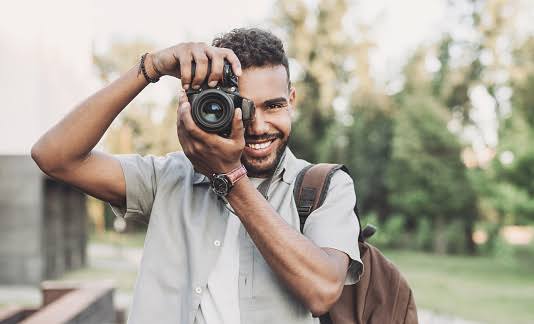 Tip #1. Join Photo Contests
Don't think your photography skills are good enough to win a contest? Think again! After all, these contests aren't just for experts.
Most of the time, the photographers you'll be competing against will have different experience and skill levels, so don't be afraid to go out and try your luck.
Even if you don't win any of the cash prizes, entering a photo contest can help you feel better about yourself and get you noticed.
There are many photo contests out there, and the grand prizes can be as much as a few thousand dollars.
Tip #2. Get Acquainted with Stock Photo Websites algorithm
Stock photography companies use algorithms to choose what photos to show and how often to show them. That is why you need to know how the websites algorithm works.
No one knows how these algorithms work because they change all the time. But no matter what agency you use, there are a few things that will always help you stay on top of the algorithm changes:
Sales. The more you sell your stock photos, the more likely people will find you at the top of search results. But how can you sell a lot if you are just starting out? This is where points 2 and 3 help out.
Number of photo views. The more people who look at your photos, the more likely they will be at the top.
Now How do you get more photo views on Stock Photo websites?
Choose titles that sell faster and are important. For instance, you would have made a lot of money if you started taking pictures of people wearing masks when the pandemic first started.
Pick New Photos. Most of the time, new photos are shown instead of old ones.
Tip#3. Upload as Much Photos as Possible
All of your photos need to be technically perfect. Learn about taking good professional photos and photo editing.
Ensure you can take great shots, and don't use a cheap camera or a top-of-the-line one.
To sell your photos, you must ensure they are well-composed and have the right amount of light.
But this doesn't mean you must attend college and get a master's degree in photography. Instead, start by reading the manual for your camera.
Watch videos on YouTube. With all the online resources we have now, learning how to take photos has never been easier.
But don't spend a month trying to take 10 perfect pictures hoping they will sell like crazy.
If you want to make money selling stock photos online, it all comes down to how many you sell.
When you take photos, you never know which ones will go viral. And the one that does well is never the one you think will.
Luck and timing play a part; the more you can upload, the more luck you'll have.
Tip #4 Pay More Attention to Smaller Trends.
Pay more attention to small, easy-to-cover trends. Don't take photos of too many scattered things.
Broad topics might have a bigger audience, but too many people will write about them, making it harder to stand out.
For instance, don't take pictures of a big place like the Eiffel Tower. Thousands of photographers have done that. How about other notable locations around the Tower or in Paris?
Think about things you can get to that might be hard for others to photograph.
Do you have friends that feed the pigeons? Or Paddles the canoe? Ask if you can take pictures while he's doing that.
Are you making changes to your home? For example, take pictures of walls being built or torn down.
When you're in a unique situation, you might be able to take a small set of photos that are hard for others to copy.
We all know that there are some big players in the photography market. But, unfortunately, small photographers like you are not the most important.
There are huge companies with teams of photographers and big budgets that can build sets, pay models, and send thousands of pictures to daily to agencies.
This is the more reason you should look away from the common and concentrate on the uncommon.
Tip#5. Upload Regularly
The algorithm gives more weight to regular contributors. When you add new photos, the new ones will be shown more often than the old ones.
So, let's say you take 100 pictures and are ready to upload them all at once.
Stock photos websites will be happier if you upload 20 photos a day for 5 days instead of all 100 at once, and your photos will have a better chance of being seen.
The same goes for being consistent. Again, if you only have 100 pictures to upload and you know you won't be able to take any more in the next month, it's better to upload 25 pictures every week than to upload them all at once or in a week and then nothing.
Tip #6. Have a Plan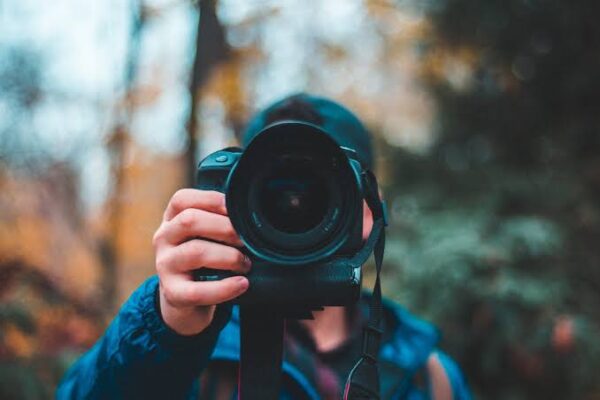 Determine how many hours you can commit to each week and divide your time between shooting, editing, and uploading.
If you work full-time, you could, for example, spend the weekend shooting and 2 hours every evening editing and uploading photos.
Make a shooting plan before you start shooting anything. Make a list of everything you want to shoot, look for inspirational images, and save them on your laptop or phone as a reference.
Tip #7. Pay Attention to Your Keyword
You've probably already realized that selling photos online isn't about creating artistically pleasing images. The best SEO tools will help you with the right keywords.
But one of the most important things to learn is adding the right keywords to your images. Keywords make your photos discoverable.
Keywords for stock photos are similar to Instagram hashtags.
Spending time adding the appropriate keywords is one of the most important steps you can take if you want your buyers to find your photos among millions of others.
Consider the buyer when adding keywords to your stock photos.
How will they locate an image?
Google users will enter terms such as a man in front of an Amazon building, an Amazon truck on a plain background, and a teenager working from home.
People will never find your images if they are not properly categorized with the appropriate keywords.
Your keywords should describe the image's content:
Describe what you see
Describe your location. Include conceptual words.
Focus on the facts.
Check for spelling mistakes.
Don't go overboard with the keywords.
Ensure that you are specific. Adding the right keywords to your images will mean the difference between being found and disappearing on page 1,245 of the search results.
How do you come up with good keywords for stock photos?
Look for similar images on stock websites and pay attention to the keywords used for that photo type.
Make certain that each keyword you use is completely relevant. If you include irrelevant keywords in your image, people will move on and not click on it if they see it in the wrong context.
Because the algorithm believes your photos do not attract buyers, it may stop showing them as frequently as before.
Note: Avoid using brand names as keywords. Images containing keywords such as iPhone, MacBook, etc., can be rejected. Instead, use your smartphone or laptop.
Use good Photo Editing Software to capture your photos.
The ideal number of keywords to include in your image description is between 20 and 30 keywords.
Tip #8. Use Multiple Sites
As previously stated, you may want to sell photos online on multiple platforms.
You should look at several websites to see if they meet your requirements. Then, join as many of the websites as you want.
While uploading images to multiple locations will take time, it may be worthwhile.
You can reach more customers who may prefer to find stock media on a specific website. You'll then have a better chance of making more sales.
Tip #9. Edit Your Photographs
You should edit your images before selling them, regardless of the camera you use. For example, you can remove distracting elements from the background to make the image appear clear and clean.
If the lighting isn't ideal, you can improve it. For example, you can adjust the contrast and other visual elements to ensure the photo looks as good as possible.
Don't over-edit your images because this can make them appear fake and cost you sales.
Tip #10. Be Patient, and Don't Take Rejection Personally
No matter how good a photographer you are, some of your photos will be rejected at some point (probably on the first day of your upload).
And this will happen frequently for a variety of reasons.
Don't waste time attempting to figure out why. You'd be better off taking more photos and uploading a new batch.
Remember, it's not about a single outstanding photograph. It is all about the number of photos you upload.
Tip #11. Stick With a Niche
Sticking to a niche is one of the best things you can do. For example, you could specialize in nature photography or only sell food photography. Having a niche can help you establish yourself.
You'll also be able to learn how to take good photographs in that field. You will then be able to advance to a higher level of expertise.
Customers can grow to trust your work. Then, you can charge more for your stock images after a while.
Tip #12. Promote Your Images Regularly
You must market your images, whether you sell them on your website or through a photo platform.
Your images may or may not be promoted by the stock site. Even if your website appears in search results, it does not guarantee sales.
Instead, devote time to growing your social media following and get acquainted with the best social media management tools. Instagram is a great place to share sneak peeks of upcoming photos.
You can use a watermark to prevent image theft while driving traffic to your listings.
Tip #13. Keep track of your income.
The more photos you upload, the more likely you will sell.
You're also aware that submitting your photos to a few websites is a good idea, especially when just starting, to determine which is best for selling your photos.
But there is one thing you should always keep in mind: most stock agencies have a minimum payout.
This means you must reach a certain amount before withdrawing your hard-earned cash.
So, if you sell $20 in images and the threshold is $30, you may have to wait a long time.
You must be organized and approach photo sales as a business. Make a spreadsheet, keep track of where your money is, and continue to upload to a specific agency until you can withdraw.
Tip #14. Start a Photography Blog or YouTube Channel
While uploading photos on stock websites and waiting for when you will sell, you can start a YouTube channel or your photography website and start uploading stock photos. You may either start making money through any of the mediums.
Bloggers make money through adverts and sponsored content. If you're an experienced writer, creating your own photography blog is another method to generate money.
You can build tutorials, give tips and tricks, or write reviews on many kinds of photography gear and software.
Conduct your study and write on issues people are most interested in.
Once you've studied and understood what keywords people seek that correspond to your area, you can develop acceptable content.
Similarly, you can generate money by launching a YouTube channel about photography. It's essentially the same stuff (tutorials, reviews, etc.) but in video form.
But your blog or YouTube channel needs to establish a good audience before you profit from it.
Can I Create My Own Online Store on a Photography Website?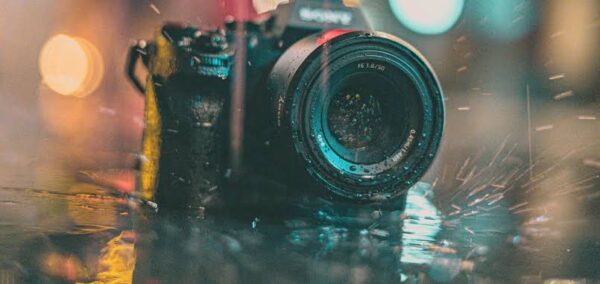 Photographers can use stock photography websites to sell their images multiple times.
Those who want to limit the number of times their photos are sold or wish to market them as fine art should instead consider setting up a photography store on a third-party platform.
Third-party photography e-commerce platforms include Zenfolio, Picfair, Photoshelter, and Pixpa.
Each works slightly differently, but they all allow you, the photographer, to set up your online store, complete with integrated credit card payments, digital downloads, and automatic order fulfillment through a print house.
Good Read: 12 Ways to Make Money Selling Used Ink Cartridges
Bottom Line
Stock photography websites are perfect because they take away the workload from you. You can make money just by sharing your portfolio. You can try all the websites we mentioned in this article. Most of them are non-exclusive. So you can add the same image to different platforms and widen your audience.
Non-stock websites will make you more money per image. But they may need more work. For instance, Etsy requires that you print and ship the photos yourself. That process takes time, effort, and energy. But if you stay patient, the payout can be better than stock photography.
You have to ensure that your photos are of a high standard. Always remember that low-quality images limits your potential to earn from your passion.
Pay close attention to details before taking the bold step to sell your photos online.
Frequently Asked Questions
Q: How do you sell your stock photos
Sign up to become a contributor. You must provide basic information about yourself and identification documents to prove your identity.
Read and become acquainted with the submission guidelines.
Upload your photos and fill in the blanks with metadata, photo descriptions, and relevant keywords.
Send in your stock photos for evaluation.
Q: How much money can you make from selling stock photos?
You can expect to earn between $0.25 and $0.45 per image when selling on stock photography platforms. However, you can easily earn $300 to $500 per month or more if you regularly upload high-quality images for popular themes. Remember that factors such as image quality and the number of agencies you submit to can impact your monthly earnings.
Q: How do you make money from stock photography?
Stock photography websites, also known as stock agencies, charge a high price for the images you upload. Individual images are licensed to clients by agencies for a set fee. The photographer then receives a predetermined percentage of the total, known as a royalty payment.
Q: What is the best way to sell your photography?
The best way to sell photos online is to list them on your own website as stock images for sale. E-commerce platforms like Shopify allow you to sell photographs as digital downloads while avoiding third-party website commissions. You can also make offers by grouping images into collections or bundles based on a theme. Nothing compares to the level of flexibility and control that your website provides.
Q: Is It Hard to Make Money Selling your stock photos?
Making money as a photographer can be difficult initially because there is no single path to success. Instead, there are numerous traditional and modern roads. With the rise of social media, YouTube, and influencers, you can carve out your path as a photographer. For example, you might want to pursue a photography degree or work as an apprentice to an established photographer. However, you could also start a blog, a YouTube channel, or simply post images on Instagram that tell a story and paint a lifestyle picture. To get started and build a reputation, you can sell photos to stock photography sites, teach workshops, or edit other photographers' images.
Q: Where can I sell my photographs for money?
If you want to keep 100% of the commission, create your own website and sell your photographs there. If you want a safer option, you can become a contributor to a stock photography website; each website has its own payout policy.
Q: Can I Sell Photos Taken from Smartphones?
While a good DSLR camera was once required to shoot photos for stock, mobile photography is now very popular. So you may be fine with a high-end smartphone camera capable of shooting in high resolution (as long as your shooting and editing skills are par). However, remember that stock photo libraries are full of technically perfect images shot by dedicated professionals, so you'll need to bring them if you want your iPhone photos to compete.
Q: Which website is the best for selling photos?
There are a few options depending on what you're looking for, whether it's a well-known website you trust or one that pays the highest commission. For example, Adobe Stock and Shutterstock are excellent choices for their prestige. On the other hand, if you want to make as much money as possible, Stocksy is a great option.