Some of the links in this article are "affiliate links", a link with a special tracking code. This means if you click on an affiliate link and purchase the item, we will receive an affiliate commission.
The price of the item is the same whether it is an affiliate link or not. Regardless, we only recommend products or services we believe will add value to our readers.
By using the affiliate links, you are helping support our Website, and we genuinely appreciate your support.
Last updated Jan. 2, 2022 by Peter Jakes
Can you make money from selling your photos online? This has been a popular question frequently asked by amateur and professional photographers.
If you have a great passion for capturing every moment around you using your advanced camera, keep in mind that you can make a fortune out of it. Some profitable platforms were specifically formed to help photographers earn decently from their passion.
So where do you sell your stock photo for money? In this article, you will uncover the 25 best websites to sell your stock for money.
What are the best Stock photos to sell online?
Most top companies and small businesses rely on stock photos to meet their customer's needs. As a new or professional photographer, you can fit into this vacancy and satisfy this need.
You need to know the best photos that sell faster before you consider investing in that need. So what are the best stock photos to sell online?
Consider selling the following stock photos online.
Nature
Millions of people are fascinated by nature. If you are good at capturing nature, you may consider investing in nature photography.
You can capture animals, oceans, trees, and more. Once your photos are great, you will surely see customers seriously demanding your photos.
People
You can capture people of all ages, races, gender, and more. Photos of children, adults, or anyone else can sell fast online.
These images have to define the culture and lifestyle of a particular country or tribe.
Tools
People research perfect images of tools for different purposes. If you have access to tools, you can capture them and upload them to a platform that sells photos.
The images have to define the tools clearly. These tools can include hammers, nuts, screws, and more.
People engaging in activities
Most blogs often search for photos relating to a particular heading or activity. You can capture people participating in various activities to satisfy the needs of bloggers and other potential buyers in need of related services.
These activities can be dancing, writing on the computer, sleeping, running, walking, and more.
Travel
Travel photos also sell well on stock photo platforms. If you travel from one place to another, you can use the opportunity to capture great photos about different locations and earn from taking this action.
You can capture the infrastructures, culture, and nature of everywhere you find yourself.
Cities
City photos also sell well on the platform. You have to travel to a new city to capture great shots of buildings, roads, bridges, and more.
You can earn decently from capturing every part of a city.
What are the 25 Best Websites to Sell your Stock Photos For Money?
You can sell your beautiful captures for a profit if you understand how to work your way through. Several websites are willing to help you sell your stock photos.
But you have to make some considerations before signing up with any website. So what are the best websites to sell your stock photos for money?
Among all the available websites, there are 25 special sites with great features to help you make a profit from your beautiful photos. They include the following;
Shutterstock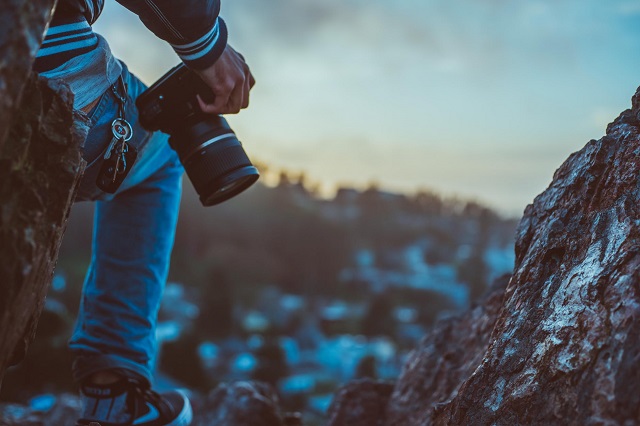 Currently, a Shutterstock platform has over 91 million videos and 184 million photos uploaded on its platform. The platform was created in 2003 to help photographers and video creators earn from their passion.
Shutterstock has continued to grow since then. As of 2017, over 172 million images have been downloaded from this website. This high volume of downloads should convince you about the promising future of photographers on this platform.
You can easily earn money when your photos stand out from what your competitors are doing. Shutterstock pays you depending on the size of your image.
But the payout is often within the range of $0.25 and $28 per image. One great advantage about selling on this platform is that you still have rights to your image.
This implies that you can still sample your photos on other image-selling platforms. But your photo has to come with high quality to convince customers to purchase from you.
Note that the license cost of photos on Shutterstock can reach 30% of the total sale of your image.
Getty Images
Getty images were founded in 1995 to help people sell their premier stock photos. Millions of photographers prefer uploading their photos on Getty images because of the value the platform has created.
What's so special about uploading your photos on Getty images? Unlike most platforms, only exclusive content is accepted in Getty images.
The company created a microstock photography branch with the name iStock. This unique branch of Getty image helps photographers to sell and earn from their passion.
You can make thousands of dollars from a single image on this platform. But since iStock is loyalty-free, you will likely receive a few dollars for your creative jobs.
Since Getty images welcome only exclusive content, finding your way into the platform may be quite challenging. In fact, you will need about six photos to get started on this platform.
But Getty images have to closely analyze your photos to know if they meet their terms and conditions. If you want to sell your photos on Getty images, endeavor to put out exclusive content only.
Photoshelter
Photoshelter provides an e-commerce platform that is photography-oriented for its users. You can easily connect the services of Photoshelter to your website.
With this tactic, you will get the opportunity to store your photos on the cloud. With the services rendered by Photoshelters, you can decide ways to display your images and gain attention to a particular audience.
In fact, there is less competition on this platform as your competitors' images are not showcased next to your content. You can join the platform to experience the benefits of becoming a photographer.
Adobe Stock
Adobe stock is a platform that has been in existence for more than 10 years. The platform is another great stock photo online marketplace to consider.
Adobe stock also renders Lightroom, Photoshop, and other image editing software solutions. The loyalty share on this platform is greater than most stock platforms.
One good thing about selling on this platform is that millions of people visit here to buy their stock photos. Finding a customer is never a challenging thing to do.
As a contributor on this platform, you can make about 20% to 60% of your photos without selling your exclusive rights to the platform. Hence, you should feel more relaxed selling on the platform to enjoy from numerous benefits that come with it.
Alamy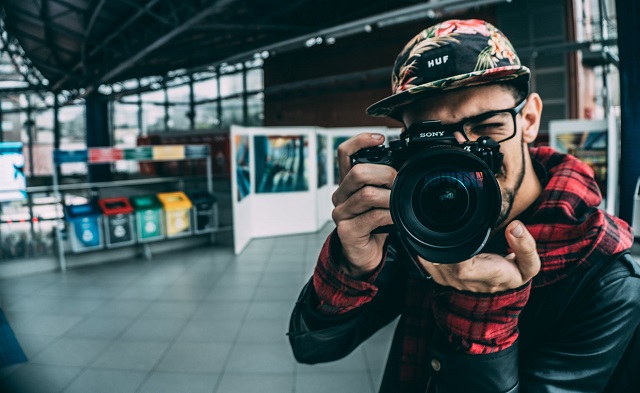 When you consider selling your photos on a platform without fast and difficult regulations, Alamy should always make it to your list. The platform has made over $180 million to contributors like you.
So you should have enough confidence to try selling your photos on Alamy. Unlike most platforms, you can upload your photos on the platform without having any copyright issues.
You cannot compare the customers that visit Shutterstock with Alamy, it is still a great platform to try out. You can earn up to 50% per photo when you exceed the earning limit of $25,000 per annual.
If you earn less than this amount, you will be earning up to 40% per image. But if your annual sales are under $250, the platform can pay you 20% per sale.
So you should strive to deliver high engaging photos for greater earning.
500px
500px is a platform that helps you to generate a great portfolio for your photos. You can also sell them for financial gain.
In fact, the site is a good platform for both professional and amateur photographers. The website has a feature known as the Pulse algorithm.
This feature helps in promoting the content of its users. Once you upload a photo, your chances of becoming visible to thousands of people are high on this platform.
Once your photo has enough exposure, you can earn decently from different customers.
TourPhotos
TourPhotos is more favorable to travel photographers that prefer to show new locations and interesting scenes to buyers. Most travel companies often visit this platform to purchase high-quality images for their regular needs.
Hence, if you are a tour photographer, TourPhotos is one of the best platforms for you.
iStock Photo
iStock photo is one of the best platforms to sell your photos, especially if you are an amateur photographer. It was created as another branch of Getty Images.
The platform offers several ideas that educate you on stock photos and become more professional with online selling. Your royalty payment often begins from 15% per download and may increase to 45% when your photos gain enough fame on the platform.
When a customer buys your photos with subscription credit, you will earn 15% from this deal. Before completing the signing up process, endeavor to read through its terms and condition to ensure you are on the same phase with them.
Dreamstime
Dreamstime is a user-friendly online marketplace that enables you to sell your photos online. You can create your galleries on this platform to regulate how you sell your photos.
Dreamstime allows you to have more control over your photos. But you don't have to upload low-quality images as this action can ruin the reputation of the agency.
Your photos will undergo a screening process before customers can access them for a purchase. Hence, ensure that you keep to the rules and regulations of the platform before joining.
Your earning commission on Dreamstime begins at 27% per exclusive photo and 25% per non-exclusive photo. When you sell more photos, you will earn more profit from it.
CanStock Photo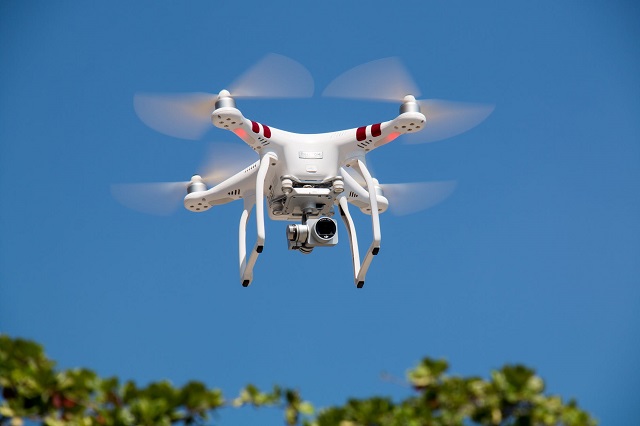 CanStock Photo offers a high-speed submit system specifically designed for its users. You don't have to waste time uploading your stock photos on this platform.
Its user-friendly features will enable you to upload a batch of photos without any stress. As you upload these images, you can also accompany them with text files.
You may not need to add keywords to your photos as demanded by most stock platforms. If you upload a small JPEF file, you can earn 1 USD per purchase.
However, larger files can earn you up to 2.50USD per purchase.
Etsy
Etsy is another great platform to consider selling your photos. Unlike other photo stock marketplace listed above, customers on Etsy may depend on a printed copy of your images.
So, if you want to sell on this platform, you may consider investing in printing your photos out to engage better with millions of customers visiting the platform regularly. Etsy's annual sales often exceed $5 billion.
This vast nature of sales has proven that you can easily sell your photos on this platform. Before you consider listing your images on Etsy, keep in mind that it will cost you about $0.20 per sale.
The platform also charges you for other expenses. Read its terms and conditions before signing up on the platform.
Crestock
If you want to earn passively from your photos, you may consider investing in Crestock. Once you visit the platform, you are expected to create a free account, providing your required information before uploading your photos.
After making the upload, the Crestock team will inspect your photos before adding them to your online portfolio. Customers visiting the platform will access your photos and complete their purchases afterward.
If you want your photos to get enough attention, ensure that you add descriptions and relevant keywords to each photo.
On your website
Most photographers never knew that they can sell their photos on their website. Once you have thousands or millions of people visiting your website, you stand a chance to earn from selling your photos to them.
You will have full control over your photos on your website. This implies that you earn 100% of the profit without paying a commission to the agency.
Hence, if you don't own a website, you may consider creating one for the sake of your online business.
SmugMug Pro
This platform offer tools that will enable you to sell your photos and connect with more customers with time. SmugMug Pro allows you to own 85% of the generated gain and takes only 15% commission.
But before you enjoy these numerous benefits associated with the platform, you have to sign up for monthly membership with the cost of $200 per annum minimum.
This price may vary depending on your portfolio plan.
Stocksy
This platform is one of the best places to sell photos online. Most new and pro photographers often consider selling their images on this platform because of the numerous benefits associated with it.
One of the reasons you should consider selling on Stocksy is that contributors receive high payouts. You can earn up to 50% to 75% royalty on standard and extended licenses.
But every photo you upload on this platform is exclusive content only.
Twenty20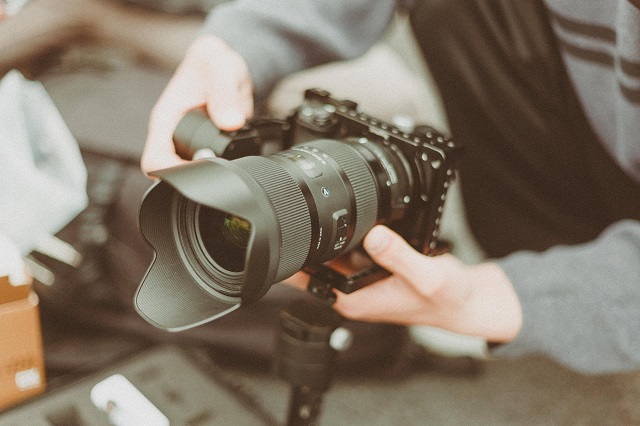 At the initial state, Twenty20 served as a unique selling tool for Instagram photographers. However, the platform has expanded to become a stock photography website that allows you to sell photos online and meet with thousands of customers.
You can earn from cash prize attached to photo challenges, earn from $2 per image licensed and secure a full commission from brands willing to work with you.
This implies that you can earn from your photos and work with high-paying brands for business.
EyeEm
When you prefer securing a commercial space for your photos, EyeEm is the best platform to consider. The platform focuses on promoting stock photos, and you can get hired for shoots for big brands.
More than 25 million photographers and video creators are using this platform to connect with millions of customers. This implies that your chances of getting noticed are high on this platform.
You can earn up to 50% payout per photo on this platform.
Photocase
Customers that often visit this platform need affordable photos. Photocase approves photos with a more original and natural feel, unlike other stock platforms.
Hence, you may not necessarily find stock photos on this platform. This German-based company has created a room for amateur photographers to try out their luck.
Whether you are a new or experienced photographer, you may consider trying your luck on this platform. Photocase offers a 20% share for a start, and you can earn upto50% commission as your photos gain more attention.
BigStock
You can basically find all the features on BigStock. The platform offers more realistic and advanced features to photographers willing to sell photos online.
BigStock allows people to earn as they buy photos from its platform. Hence, you can earn more money on BigStock. You can earn up to 50 cents for small-sized photos and 3USD for bigger pictures.
Your general commission on this platform is 30% per photo.
Instaproofs
Instaproofs serve as an online-based photo storefront that migrate images from your Instagram account to its website. The platform offers you a free account with a 3 GB storage capacity to create up to 15 galleries.
Instaproofs allows a member to own a premium account. But if you are a free member, you can also sell on the platform and earn a 12% commission from it.
The subscription will cost you only $10 per month. Once you subscribe, you can sell your photo on the platform without paying commission to them.
Fotomoto
Fotomoto was not designed like other marketplaces. It specifically enables your website to sell photos via its widget.
Once you complete the sign-up and installation process, Fotomoto will begin to sell your web images for you. You don't have to worry so much about promoting your photos on the platform.
Fotomoto will help you reach a great milestone in your online sales.
Snapped4u
Snapped4u is created as an online gallery that enables photographers to upload their event images and earn when a client makes a purchase. This is one of the simplest platforms to consider joining.
You can keep your gallery private with a password or keep it public for everyone to access. Snapped4u takes 0.50USD for images below 5USD.
The platform takes up to 10% commission for photos with higher profit.
123RF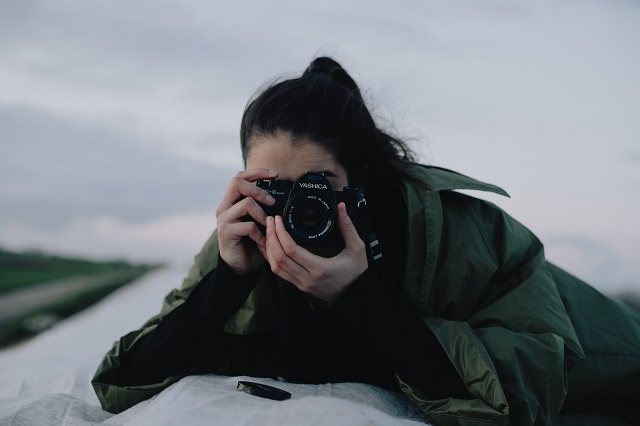 123RF is a platform that allows only non-exclusive content from photographers. This implies that you can also sell your photos on other marketplaces without disobeying the regulation of the platform.
123RF has over five million customers across 44 countries. The platform also permits 17 languages to enable better communication between buyers and sellers.
You can earn 30% to 60% per license photo sold on the platform.
Fine Art America
Fire Art America renders print-on-demand services to people across the globe. You can sample your photos on the platform and sell them to customers.
From the platform, you can keep 35% of the total purchasing cost of your photos. Fine Art America owns 65% of it.
Zenfolio
Zenfolio offers different services ranging from selling your photos online to attracting new customers to you. The platform also prints photography and accepts only a fee of 7% of the final cost.
Before you consider starting on Zenfolio, you are expected to subscribe with a monthly fee of $5. This payment will enable you to enjoy every benefit the platform offers.
Conclusion
Thank you for reading this article up to this stage. If you made it to this point, it implies that you are serious about learning how to sell your photos online.
The 25 best websites listed above have been tested by photographers to be efficient. Since they benefit from it, you can also earn from your photos.
You have to ensure that your photos are of a high standard. Always remember that low-quality images will limit your potential to earn from your passion.
Pay close attention to details before taking the bold step to sell your photos online.