Last updated May. 25, 2023 by Charles Zemub
27 best-selling apps to sell stuff online(how to make some money fast)
Are you aware that you can make money by selling stuff online? Thousands of selling Apps have been created to help people sell stuff online.
However, you must carefully select the best-selling app to increase your chances of making money quickly. If your primary goals rely on selling stuff for profit, you must work extra hard to bring your vision to reality.
So how can you sell stuff online to make quick cash? In this article, you will discover 27 best-selling apps to sell property online and make some money fast.
How Can You Sell Stuff Online To Make Some Money Fast?
If your goals rely on selling online to make some profit, then you have the potential to make your dreams a reality.
Unlike in the past, where you were limited to opportunities of connecting with people, you have to take advantage of emerging technologies to reach a great milestone in your career.
So how can you sell stuff online? Follow these procedures to sell any goods online.
Know what to sell
You must determine what to sell before looking for the best online store to list your products. Thousands of high-selling products can enable you to make money fast on several platforms. First, however, you must discover these goods before finding where to list them.
Find best selling apps to use
If you must succeed in selling online, you must find best-selling apps to sign up with. Note that you may not reach your business goals on all platforms.
Hence, work with apps to increase your chances of earning money quickly. You will soon discover 27 best-selling apps to sell stuff online down below.
Know your Targeted Audience
Your targeted audiences are people who demand your related services. Therefore, you must find them and know what they like to give them satisfactory services.
Remember that your targeted audience will determine how fast you will progress in selling foods and services online. Hence, target your audience accordingly to avoid loopholes in your business operations.
Go for quality
Quality products can always perform better than poorly designed products. As someone willing to make quick cash online, you must find high-quality products that are genuine and will also give your customers enough satisfaction.
For example, if you want to sell shoes online, you must sell only high-quality products to gain your customers' trust and enable them to promote your products to their friends.
Quality products allow you to sell faster and make customers return for more. Hence, the best way to succeed online is by selling high-quality, affordable products.
Pricing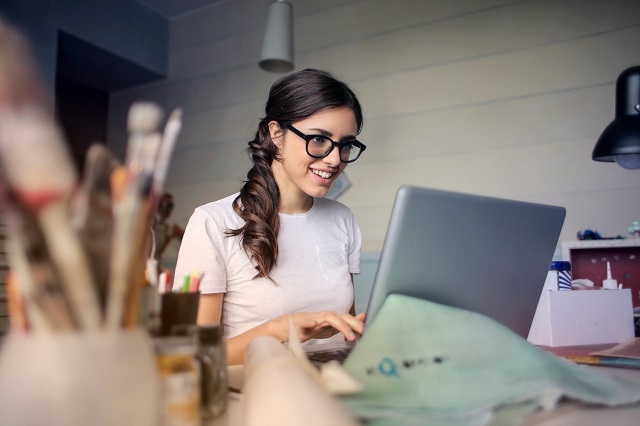 The success of any only business highly depends on pricing. Hence, you must learn how to price your goods accordingly. Most customers are easily attracted to cheap and high-quality products.
However, as you consider selling to people at affordable prices, ensure that you take note of your profit to avoid losing some money.
27 Best Selling Apps to Sell Stuff Online
Since you have learned several ways to sell products online, you should also learn about the best-selling apps to consider. Keep in mind that there are numerous apps in the Global market.
However, you should select the best apps to sell goods online without errors. So what are the best apps to consider? The following are 27 best-selling apps to sell stuff online.
ThredUP
ThredUP is a platform that enables people to buy and sell stuff online. Due to the professional services rendered by the platform, Better Business Bureau gave ThredUP an A+ rating. One of the best-selling products on ThredUP is used clothes.
Hence, once your intention relies on selling your used clothes online, ThredUP is a great bet to consider. So how do you sell on this platform?
Firstly, you will have to visit the app and sell the best items people are searching for. Then, start selling by ordering a free closet clean-out kit.
As soon as your order arrives by mail, add your clean used cloth and move them away. As soon as the order is processed, the platform will credit you using ThredUP shopping credit, VISA prepaid card, or PayPal.
Instagram
Most people never noticed the power of the Instagram app when it comes to selling stuff online. Instagram is considered one of the best social media to sell all kinds of products online.
With billions of people frequently visiting the platform monthly, you can easily connect with your customers. If you are not popular on this platform, you may find it challenging to reach out to people. However, you can use Instagram ads to connect better with customers.
Instagram all allows you to reach out to people using unique hashtags. Adding product descriptions to your product will boost its visibility and increase your chances of making great sales on the platform.
Your product description should contain the details of the product, like location, size, price, and any other relevant information.
Remember that Instagram as a platform is not aware of your agreement with your customers. Hence, you must trust your dealings to give your clients more satisfactory services during the entire process.
Facebook
Another great platform you should consider is Facebook. Like Instagram, Facebook has several great features that allow you to connect with clients. On this app, you will have several options to list your items for customers to buy.
Some people prefer to run Facebook pages, while others prefer to run Facebook groups. However, the best and most reliable way to sell goods is via Facebook Marketplace.
Facebook added this feature to its platform to inspire small business owners to connect better with thousands or millions of people that demand similar services.
You can post directly at the Facebook Marketplace and showcase your products before clients from your Facebook timeline.
You can use advertisements or hashtags to promote your products on this platform.
NextDoor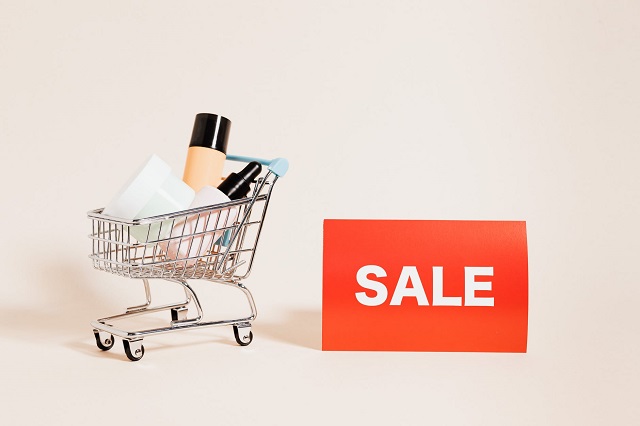 NextDoor is built as a neighborhood social networking app that helps people sell services online. When you intend to sell directly to local communities, NextDoor is a great platform to consider. In addition, you can promote your business and encourage people to patronize you on this app.
The app also gives a way to motivate people into buying your products. While registering your profile, the app will request vital details about the product you want to sell online. With this information, the app will pair buyers with your product and enable you to earn money.
Flyp
Flyp is an app that allows you to sell clothes and show them online without putting effort into the ground. With the Flyp app, your online business will stay connected with other Pro Sellers that will charge you a fee to sell your products for you.
Is there any benefit associated with selling your products with Pro Sellers? If you ever get connected to a Pro Seller, you will not worry too much about the basic operations of your business.
The Pro Sellers will handle the modeling, photography, listing, shipping, and other requirements involved in the selling process. So you just have to sit back and relax while the Flyp Pro Sellers do the job for you.
Trove Marketplace
The Trove app is built to help people practice buying and selling used furniture online. As a seller on this app, you are meant to decide the best payment option convenient for you.
After listing an item on this app, you can decide on fixing a particular price or allowing buyers to bid for the listed items.
Once you complete a negotiation with a buyer, you should forward the item to them. However, you must verify your payment on the platform before releasing the product to the person.
EBay
EBay is a unique platform to consider listing your goods. On this platform, you have the potential to sell in various categories ranging from shoes, phones, computers, video games, and more. In addition, EBay allows you to list items online and connect with millions of buyers willing to patronize you.
Will shipping become a problem here? eBay clearly understands the task involved in shipping products to buyers. Hence, the platform has an "Offer local pick up only" section to solve this problem. However, only buyers within your locality can access this service.
Shopify
Shopify is a great app for selling original new products to thousands of customers around the globe. This implies that you are not allowed to sell used products on Shopify. Instead, the platform enables users to set up their digital shops to drop ship several items at a goal.
Hence, it can allow the seller to earn money fast. However, before you can access the premium services on this platform, you must become a premium registered member.
Shopify has a trial version, the success attained by most sellers in the past should convince you to join the platform as a premium member.
You have to choose your subscription plans based on stuff you intend to sell on Shopify.
TaskRabbit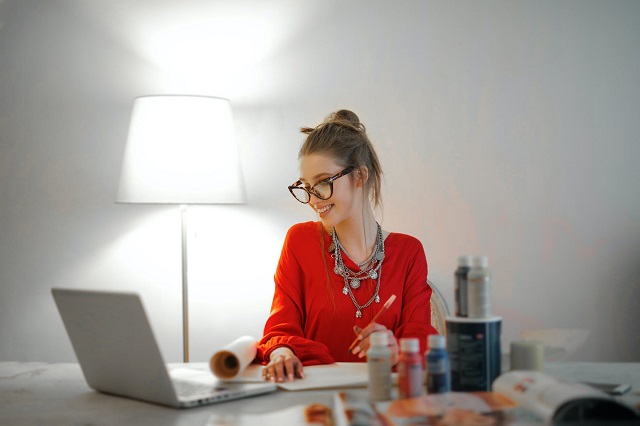 TaskRabbit is a platform that allows you to render different services to customers. The platform has a similar interface to Amazon Home Services. This implies that you can render services such as cleaning, moving properties, home maintenance, and other related services on TaskRabbit.
TaskRabbit is the platform to showcase what you can offer and land your first client, especially when you have a skill people often depend on at home. You need strong negotiation skills to convince them to agree to your bid.
500px
500px is a great app that allows members to access its free and paid subscription services. If you are a photographer or an artist, 500px is a great app to sell your photos to millions of buyers. The platform has over 13 million members ready to buy any image that meets their demand.
You can start by using the free version. Then, once it favors your Photography business, you can boldly migrate to a paid app version.
But when you prefer using a free version, remember that you will only be allowed to upload seven photos per week. Hence, you will be limited to opportunities on this platform. There are three membership programs you may consider signing up with on 500px.
These programs allow members to upload unlimited images on the platform to increase their chances of making more sales with time.
5miles
5miles is built as an online Marketplace that offers people samples and a simple user experience. Unlike most online marketplaces, 5miles is a fun app to use. The app allows you to find services within five miles of your current location.
You can literally sell based on categories on this platform. The best-selling items on 5miles include electronics, clothes, Tech, and much more. You can also render services to clients on this app.
Since your clients must live within five miles of your present location, you can make more money if you live in big cities or nearby well-known places.
Decluttr
Decluttr is a great app that allows you to sell used games, CDs, DVDs, and other Tech gadgets online. The process of selling on this platform is not complex but simple. Firstly, you have to register with the app and indicate your interest in selling a used item.
Once you are sure about proceeding with the sale, the platform will send you a free shipping label to forward your items to them.
All you have to do is to package your products and attach a sticker label to them. After that, move it to the closest Authorized Retail Outlet or UPS location.
Once your item arrives, the platform will pay you through PayPal, direct deposit, or allow you to donate your earnings to a charity organization.
OfferUp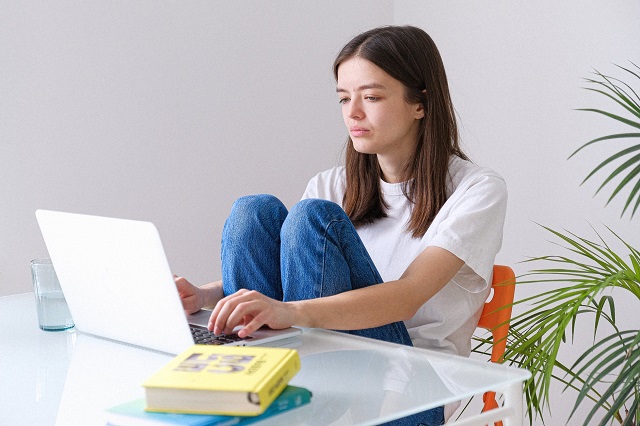 OfferUp is built as a free-to-use app. You can connect directly with local customers on this platform and sell products like cars, jewelry, computers, smartphones, and many other tech-related products.
One unique feature of this app is that you don't have to give out your personal information. Sellers and buyers use the in-app communication features of the app to communicate directly to each other. In addition, the platform enables people to meet in public for a safer transaction process.
Airbnb
Airbnb is an app that allows people to rent out their unused spare room, parking space, yard, and many others to people in need of it. So if you want to make cool cash from any available space within your home, Airbnb is a great platform to consider.
A study conducted in 2017 revealed that most sellers on Airbnb made at least $500 per month. This implies that you can make more money depending on the property which you decide to rent out.
To get started, clean out the space you want to rent out and take some photos of the spot. After that, visit Airbnb and create a list of the spaces. As you create this listing, remember to include a description, price, and location.
Rover
Rover is a unique app that connects pet owners with genuine caretakers. This app has helped many pet owners who are too busy to look after their pets properly. The Rover app focuses on providing jobs for reliable pet caregivers.
This implies that the platform will request genuine personal information about the pet caretakers before allowing them to seek jobs on the platform.
If you want to register on this app, you should have some years of experience in handling pets so that you can increase your chances of completing the registration process successfully.
Foap
Foap is one of the best photo-selling apps every photographer should consider. In this platform, photographers earn up to 50% of the total profit realized from the sale. So once you are a professional in photography, you can stand the chance of making enough money from this platform.
Foap also connects with top brands that often request a particular style of photos they want to use. If your image gets selected by these top brands, your artwork will reach a greater milestone, and you will earn more profits from the platform.
Amazon
Amazon is one of the biggest marketplaces to sell stuff online. But, unlike most marketplaces, Amazon welcomes millions of buyers willing to buy a specific brand per day. The most popular categories to sell on Amazon are Tech, electronics, books, and much more.
If you are a serious seller, you should register for Amazon's membership plans to sell several products to clients.
You can also register under the individual plan to lower the monthly fee to pay on Amazon. But keep in mind that you still have to pay for listing space each time.
Craigslist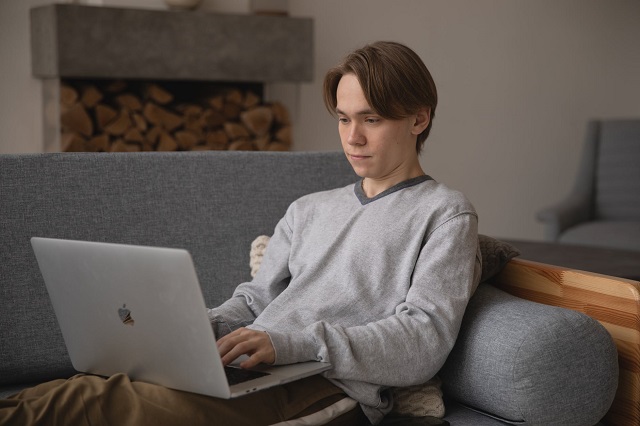 Craigslist is a big online Marketplace where you can sell various products to clients needing related services.
It has a friendly user interface that enables people to access any desirable services with ease. However, Craigslist may not be the right platform for you if your plan relies on selling a few items.
But if you intend to sell bigger items for a longer time, consider using this platform to establish a better connection with customers. The best-selling products on Craigslist include furniture, clothes, and more.
Etsy
Etsy is one of the biggest marketplaces that allows sellers to create an online store to sell several products to customers. The best-selling items on Etsy are usually handmade crafts. Crafters have been earning a fortune from this platform.
However, they have to work extra hard to attract customers to their online store on Etsy. If you want to become a big seller on this platform, you must work on your store to give it a unique look from what your competitors are doing.
Etsy is a great Marketplace to showcase your creative artist skills in painting, drawing, making furniture, and executing other tasks. Digital arts, planners, and many others are also some of the best items to sell on Etsy.
People Per Hour
People Per Hour is a freelancing platform that allows people to sell their creative skills to clients.
If you are great at any digital skills, this app will allow you to connect with high-paying clients with time. You have to show your expertise to win clients' trust and make them return for more jobs.
Fiverr
Fiverr is one of the best freelancing platforms to sell your creative skills. One good thing about Fiverr is that newbies can find the opportunity of landing their first jobs if they follow due process. In addition, Fiverr connects skill servers to clients in need of such services.
Whether you are a newbie or a professional in any field, you should focus on rendering only Professional services to clients.
A client can cancel an order when your provided services aren't professionally executed. Hence, it would be best if you focused on rendering Professional services to clients on this app.
UpWork
No one can deny the role of UpWork in helping freelancers connect with their dream jobs. In addition, most professionals in various fields have earned a fortune by rendering services on Upwork.
The app lets you showcase your skills and connect with high-paying clients with time. First, however, focus on building a great profile to attract clients to Upwork.
Poshmark
Poshmark is built as an app allowing you to list used accessories, home decor, clothes, and other items. In addition, the app lets buyers access your list of used items and patronize you.
Unlike most online marketplaces, Poshmark does most marketing work for you. Your role is to upload high-quality images of the product you intend to sell online. Then, Poshmark takes up the job of selling these products to your clients.
As a seller, you can offer some discount to your buyer. The essence of this discount is to reduce shipping costs and attract more customers to your business.
Chairish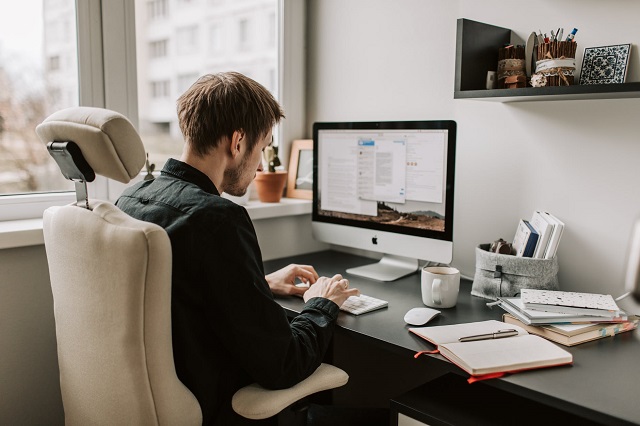 Chairish is an app that focuses more on selling used furniture online. Once you have old and neat furniture that you want to sell, consider listing the item on Chairish.
Most customers visiting the platform often derive maximum satisfaction from the services sellers render. Hence, you must list the genuine item with a great description and title. Don't forget to include your selling price in your listing.
Recycler
Recycler is an online marketplace that connects sellers with local clients. You can use your Facebook login details to join the platform and connect with buyers willing to patronize you. The best categories to sell on this platform include housing, vehicles, pets, etc.
Tiktok
TikTok is a video-based platform allowing people to upload short clips about their lifestyles. However, people have recently used the platform to sell their affiliate products to viewers.
You can make it big as an affiliate marketer on Tiktok. First, buy the product and show followers how to get started using it. After that, ask them to follow the link in your bio to buy similar products through your affiliate link. You can also sell services directly to clients on Tiktok. Be open with your followers and share your basic skills with them.
Selling on Your Website
Another powerful place to sell products online is via your website. If you have the potential to gather millions of viewers per month, you can sell any product to people constantly visiting your website.
All you should do is create relevant content related to your niche. Then, sell your services directly to your visitors in a creative manner through your website.
Conclusion
Thank you for reading this article up to this length. If you are still reading, it implies that you have the passion and zeal to succeed in selling stuff online for money.
The 27 best-selling apps to sell stuff online that you can see above will enable you to gain financial freedom within a while.
However, you are required to work extra hard to reach your selling goals. Therefore, the creative approach you deploy today will determine your success in the future.