Some of the links in this article are "affiliate links", a link with a special tracking code. This means if you click on an affiliate link and purchase the item, we will receive an affiliate commission.
The price of the item is the same whether it is an affiliate link or not. Regardless, we only recommend products or services we believe will add value to our readers.
By using the affiliate links, you are helping support our Website, and we genuinely appreciate your support.
Last updated Aug. 3, 2022 by Jessica Green
If you want fast cash for doing the bare minimum, then you should definitely check out this 27 best Money making apps.
With it, you can earn cash for pizza without having to work for a minimum wage of $15/hr.
What is a Money Making App?
A money-making app is an app that is designed to help you earn extra cash for doing some basic things.
It is a free-to-download app that offers payments to you via Paypal, gift cards, and other payments method.
As long as you have a Smartphone or any type of device that can connect you to the internet, then you can earn quick money.
Several apps will earn you money for just signing up, while you can continue to earn money for just carrying out routine shopping, grabbing lunch, or simply walking.
That's not all; you can also get paid in dollars for downloading an app and installing them on your Smartphone.
Perhaps, if you love playing games, then you can also earn money by playing games with apps.
Also, you can get rewards and earn points via cash back apps and data collection.
List of 27 Apps That Will Earn You Fast Cash
Enlisted below are the top apps that were selected based on their variation in user ratings and earning potentials that can pay you real money.
#Swagbucks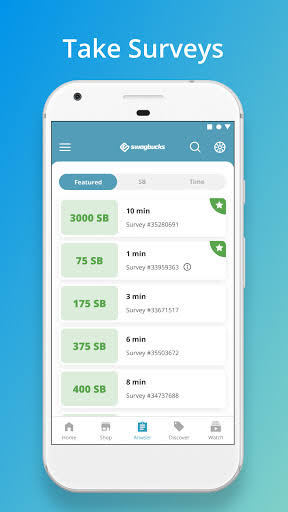 Swagbucks has a big index of surveys that is accompanied by a sorting feature that allows users to concentrate on the most beneficial surveys and avoid those that won't be worth their while.
When you sign up as a first-time user, you will be rewarded with a $5, the credit time is instant while it might take 3-5 business days for you to receive the cash in your bank account.
The site is often regarded as one of the best-paying survey apps in the market.
This survey app is quite versatile because it provides multiple ways for users to make money by completing offers, watching videos, and playing games.
There's no limit to withdrawal on this site, however, most of their cash back rewards begin from $3.
It also offers users a broad range of payment options such as Paypal and other leading retailer gift cards.
#Survey Junkie

Survey Junkie is one of the oldest and most renowned online survey sites with over 5 million members.
Due to its easy-to-use interface, it regularly gets positive reviews from users.
It is a survey app that pays you for sharing your opinion on a topic.
Upon registration, Survey Junkie asks for some information about you to enable them to match you with the perfect surveys.
For each survey you complete, Survey Junkie gives you a certain number of points. 100 points represent a dollar.
The minimum amount for withdrawal is $5 so you have to earn 500 points in order to make withdrawals.
The money will be deposited into your Paypal account immediately. However, for bank transfers, it might take up to 1-5 business days before you see the money.
You can choose to redeem the money by converting it into gift cards.
Although there is no signup bonus for a new user there's hardly any doubt of making money from this site with such alluring offers that it has.
The payment options on this survey site include PayPal, bank transfers, and virtual gift cards.
#User Interviews

User Interviews is one the best paying platforms in the survey market. With it, you can earn up to $100 an hour for sharing your opinion.
It's a platform that was created for one-on-one market research and online center groups.
To earn money on User Interview, you need to give your critical and detailed feedback on a new product, a website, or an app.
Nonetheless, it requires a lot of time and commitment, unlike the time spent on other survey sites.
To get started on User Interview, you need to sign up after downloading the app. After a successful registration, the User Interview dashboard will show you surveys and studies that fit the information you provided when signing up.
You can then apply to participate in a study. User Interview will send you a text/email when they accept your application.
This site has no minimum amount for withdrawal, no signup bonus, and the users are being paid on completion of their job.
Before you participate in a study/survey, User Interview tells you how much you are likely to earn.
User Interviews payment is made via Amazon gift cards, Visa gift cards, and Paypal.
#Drop app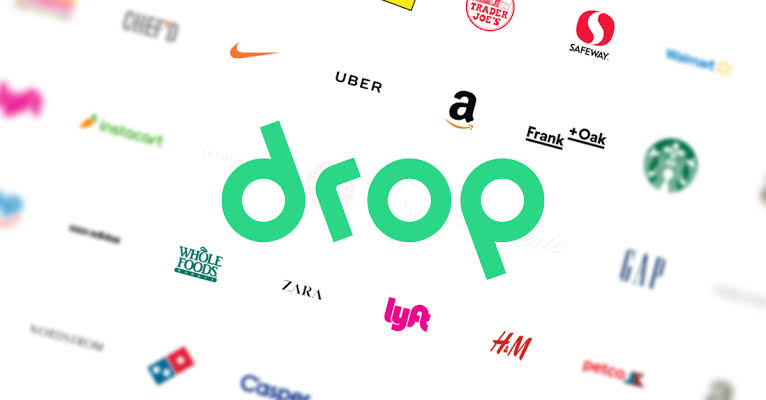 Drop App will pay you money for shopping in a store that partners with them. You can also earn free cash for playing games and for answering their online surveys.
Once you have downloaded and linked your debit or credit card to this free app, it will track every purchase of products that you make from the stores enlisted on their site and then reward you with points.
And if you refer a friend to the Drop App, you and your friend will get free $5 cash.
In the gaming tabs, you can earn $20 and more for installing a game and reaching a certain level in the game.
Every money-making activity you perform on the site will earn you points.
These points will be added to your account and can be redeemed as gift cards that users can make use of at the retail shops of their choice such as Amazon, eBay, and more.
#Paribus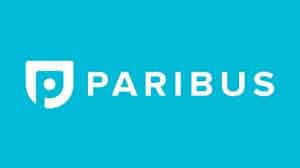 Although Paribus is a free money-making app, you will actually need to spend money before earning money.
This is because Paribus in an app that enables you to earn back a percentage of the money you spent on an online purchase. It is quite different from the other apps on this list.
Paribus acts as a manager, and it looks into every online purchase you make. It will inform you if a product you purchase has reduced its price. And it allows you to seek a refund when there is a price reduction for a product that has been purchased.
If you bought a gaming console for the price of $240 today and then it is offered at a discounted price of $200 a few days later, Paribus will allow you to get a refund of $40.
All you have to do is click the refund button on the Paribus app.
Paribus upon getting your permission scans all your emails in order to get online receipts for every product you purchase. This enables it to know about your online purchases and products that you need to get a refund on.
#InboxDollars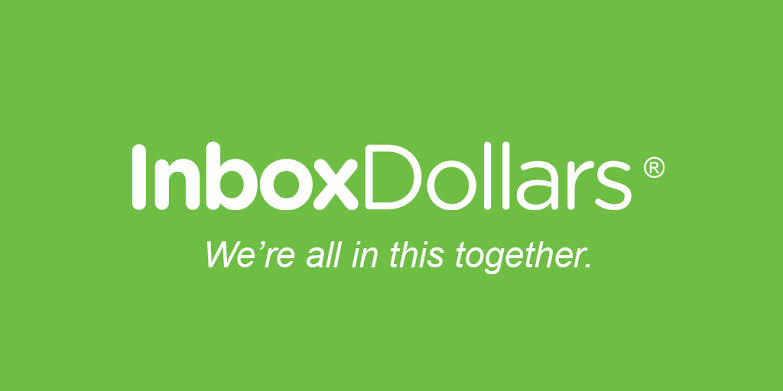 Signing up on InboxDollars is another great way of making fast cash without any stress.
You will be rewarded $5 as a bonus for signing up.
This lovely app can earn you up to $50 in one month just for watching funny videos, reading promotional emails, completing little tasks, and taking their surveys.
Unlike some apps on this list, InboxDollars enables you to track your earnings in cents and dollars, and not in points.
InboxDollars pays between $0.01 and $5 for completing an interesting 5 to 20-minute survey. It will also pay you for watching videos on sports, entertainment, lifestyle, and more.
You can also earn on InboxDollars by playing games, shopping online, printing coupons, uploading receipts, redeeming coupons, and by using InboxDollars's search engine.
InboxDollars payment is made via Paypal and gift cards.
#Airbnb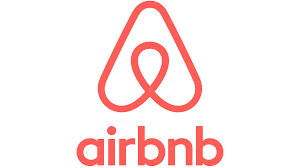 Earning on the Airbnb app is quite easy. With it, you can earn up to $1500 per month by enlisting your spare room for rent?
Airbnb allows you to find people who want to rent a room for a few days or weeks.
All you need to do is sign up your extra space for a few nights out in a month.
If you don't have a property, you can still earn on Airbnb by doing the following:
Becoming a Short-term Rental Property Manager
Joining a Vacation Rental Franchise
Becoming an Airbnb Consultant
Signup for the Airbnb Rental Arbitrage
#Nielsen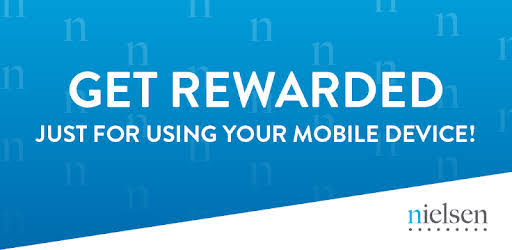 Nielsen is one of the best apps that will earn you fast cash. And guess what, it's free.
It is a company that needs data on web usage trends, and so it is willing to pay you $50 for keeping its app on your phone and allowing it to run in the background.
All you need to do is to download the Nielsen app and keep it on your preferred browsing device.
Nielson is a very reputable company, and will not infringe on your privacy. It only needs data on your internet browsing history and on how you use the internet.
It uses this data to help companies with their customer research activities.
This app also organizes a $10,000 giveaway every month. As a user of this app, you can earn up to $100 from your comfort zone without any hassle.
#Dosh App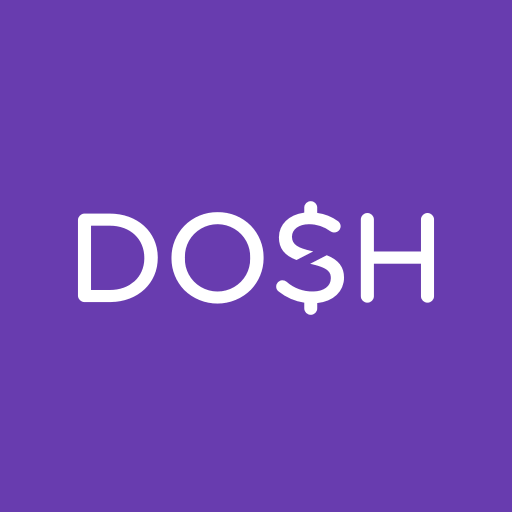 Dosh App is one of the best cash-back apps available online that will earn you money.
This app helps users to earn extra cash whenever they purchase any product online. You can also earn 10% to 40% cash back when you patronize a Dosh's partner restaurant or hotel.
When you sign up, you will be instantly rewarded with a bonus of $5.
The extra cash from this app can be used to shop, book hotels and travel activities, and also dine out with more than 100,000 nationwide merchants and brands.
However, if it's cash you prefer, you will be paid instantly into your Paypal account.
#Trim App
Trim app is a unique app that enables users to save money. It doesn't help you to make money, but it acts as your financial manager and it helps you to cut your bills automatically.
The Trim App does the following for you:
Bill Negotiation: It reaches out to companies, and negotiates with them on how to cut down your bills. It also enables you to get better rates for all your bills.
Build your Savings: With your permission, Trim automatically deducts money from your accounts for savings. It is an FDIC-insured company, so don't panic.
Lower Credit Cards APRs and Bank Fees: It will reach out to your bank for a refund when there are unfair bank fees. It will negotiate with your bank.
Finds and Cancels Unwanted Subscriptions: Trim will help you find and cancel subscriptions that you don't need. It will also negotiate for a reduction in your subscription bills.
And yes, it isn't a money-making app. But it can enable you to get back up to 50% of what you spend daily.
#Digit Review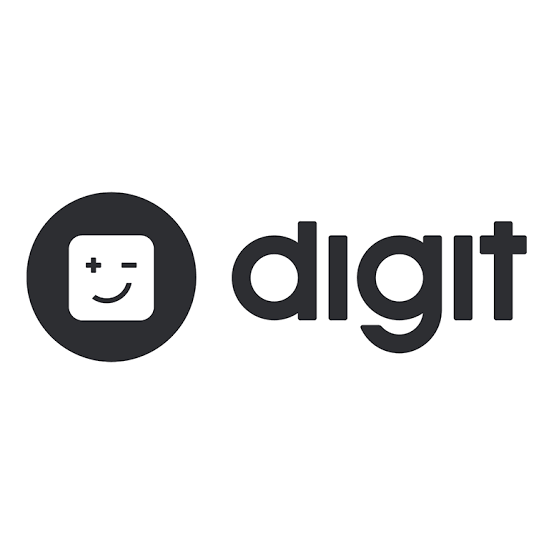 Digit Review is one of the best apps available online to check your accounts.
When you sign up, you will be rewarded with $5.
Once you link this app to your checking account, it makes use of its algorithms to add up small cash amounts that can be easily withdrawn into a different saving account that is FDIC insured.
#Vindale Research App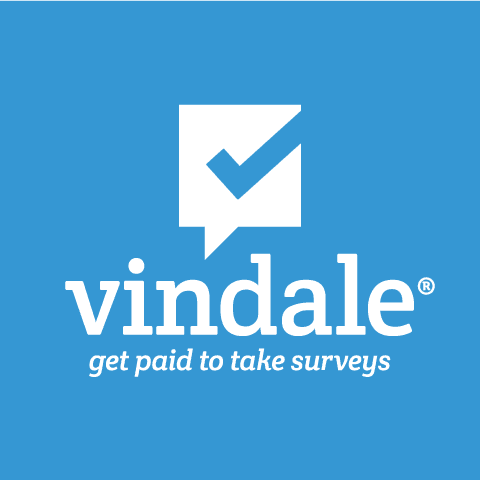 The Vindale research is a free app that will request your information before matching your profile to the best-fitting surveys.
When you sign up, you will earn a free $2 as a bonus. It also permits users to earn up to $75 in specific surveys.
This app pays its users via Paypal, and the money is instantly credited to your account.
#Long Game App

This is a good app for gamers who wouldn't mind earning fast money for themselves.
With the Long Game App, you can win up to $100 for every game that you play.
All you have to do is, download the app, sign up and link your account with your bank details.
It's quite normal to be uncomfortable linking your bank account details to the app, you can proceed if you don't feel edgy about it.
But if linking your bank account worries you, go ahead and open a new bank account that you can link to the app.
You are expected to fund the account with a minimal amount of $5, create an automatic saving deposit, and get rewarded with free coins that can be used to play games on the app.
Users are being rewarded with 40 coins for every $1 deposited into their accounts. The best part is that you can earn 300 points (that can be used to play games) for just linking your account.
#Ibotta App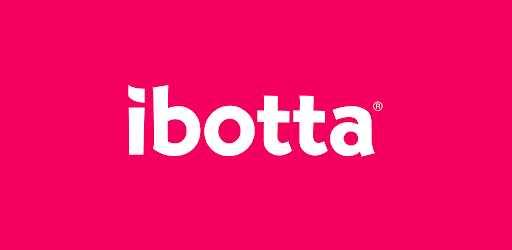 Ibotta is one of the best cash-back apps today for earning fast money.
This rebate app allows users to enjoy cashback whenever they shop online from major stores.
When you sign up, you will be rewarded with a $10 bonus and when you refer three of your friends to the app, you will be instantly rewarded with $100.
What a hassle-free means to make money!
This app has payment options that fit its users such as Paypal gift cards and direct bank transfers.
#Acorns App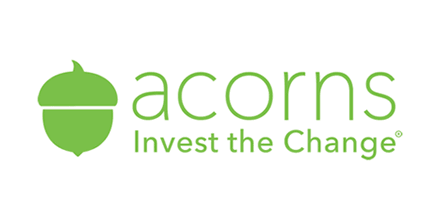 The Acorns app is one of the best means of making fast money from your Smartphone. It provides users free cash to invest in stocks.
However, users will be required to link the app to their debit or credit card. This is because Acorns will need to round up all the charges from your online purchases to the nearest dollar, and then it will help you invest the difference.
So if you want to buy a dress from an online store that costs $12.47, Acorn will round up the charge to the next dollar. This means that the dress will cost you $13.
Acorn will help you invest the $0.53 change. This change will be kept in your investment account, and you stand the chance of earning double of what you invest.
Users are often rewarded with a $5 free sign-up bonus and can earn more than $1500 annually.
#MyPoints

Who wouldn't love to get a free $10 Amazon gift card? Well, that's what you will get for just trying out this site.
You will get paid for shopping online from the stores listed on the site. You will also get paid for printing coupons, watching videos, taking surveys, and playing games.
And when you purchase a $20 product, you will be rewarded with 1750 bonus points.
These bonus points can be redeemed and can earn you an Amazon gift card.
#SwagIQ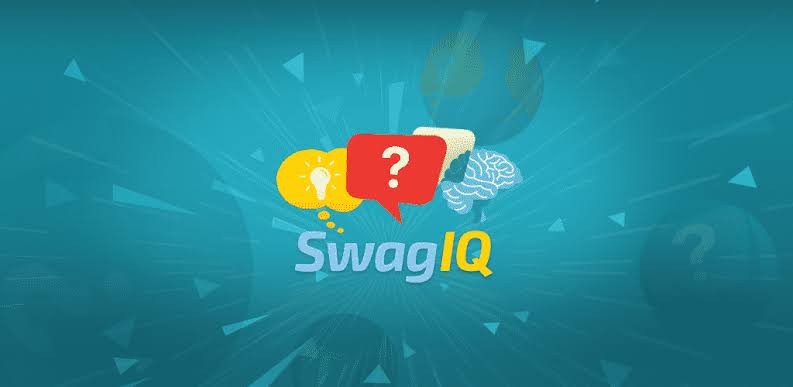 Swag IQ is an online trivia app that allows you to earn up to $1000 for answering easy questions that were designed to test their level of knowledge.
It also pays you for playing games with opponents on the platform. To get started, you have to download the app on your Android or IOS device.
When signing up, your Paypal and phone number will be needed. And you have to be above 13 years to be verified.
Swag IQ is available in countries like the USA, Ireland, Australia, India, France, Canada, and Germany.
The payment option of this app includes Paypal, bank transfer, and more.
#Fundrise App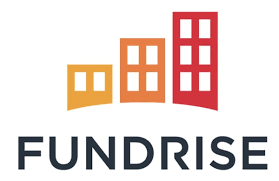 Fundrise app is one of the smartest means of earning fast money online.
This app allows you to invest in real estate and generate up to 8 -10% of your investment with an initial deposit of $500.
If you're looking for a passive way to make money through real estate, then this app is for you.
The payment options ranges include Paypal and more.
The credit to your account is instantaneous and there is no limit to the amount you can withdraw from your account.
#Fetch Rewards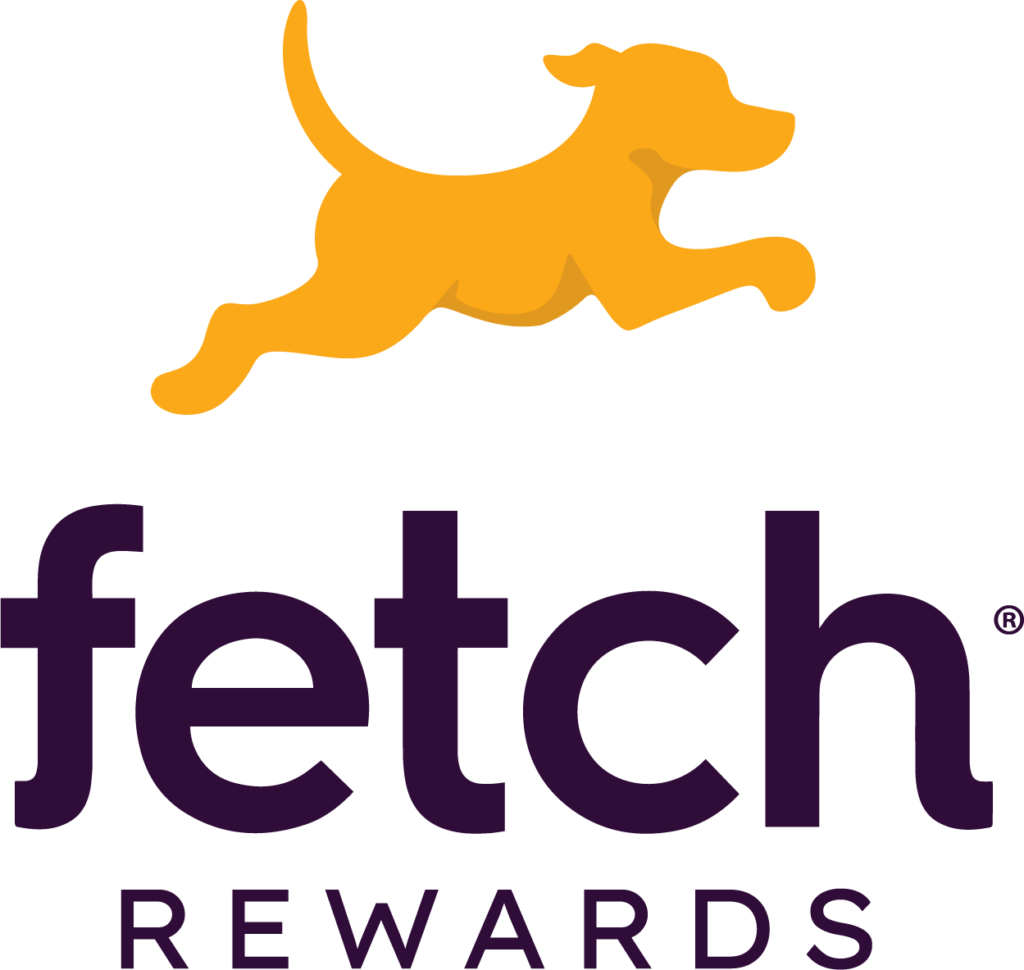 Fetch Rewards is a good mobile reward app that lets you earn fast money for just shopping. When you sign up with the app, you will be rewarded with $2.
All you require to earn on this app is to download the app, get a referral code, scan the receipt of the store you purchased things from and you will be paid instantly on Paypal.
#LendingClub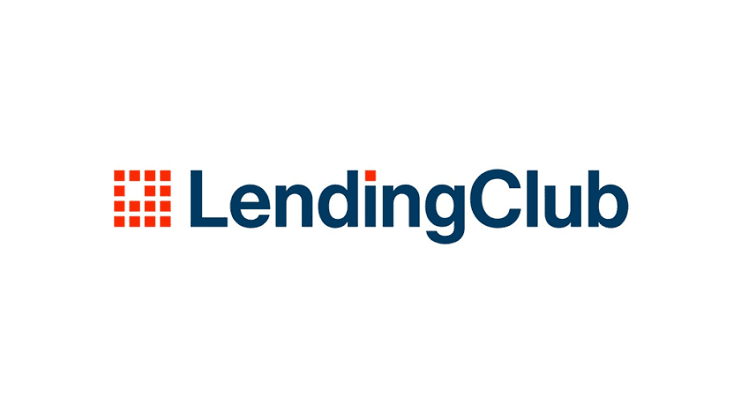 This app is a unique app that allows you to make up to 14% every year on any amount of money that you lend out to your friends and other persons as a personal loan.
You need only $25 to start earning fast money on the LendingClub app.
The app has a range of payment options to make your withdrawal easy to do.
#Survey Voices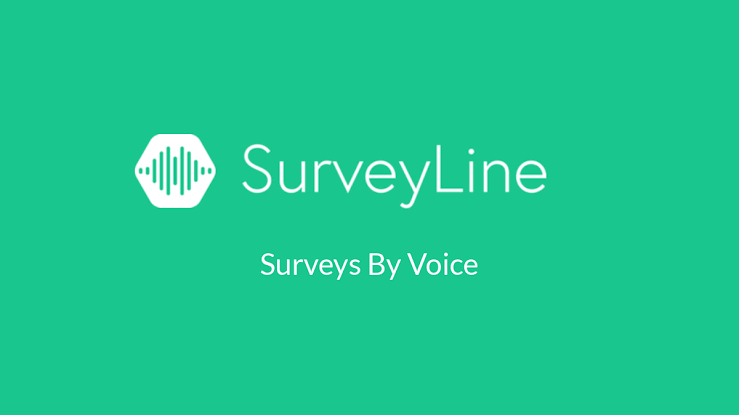 Survey Voices is one of the best-paying survey apps that can let you earn up to $300 per week.
You will get paid for just talking about how you feel about popular products and brands. In other words, you get paid for giving feedback after using a product.
#Pine Cone Research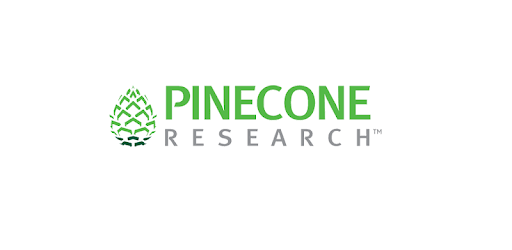 Pinecone is a research app that offers survey invitations to users so they can earn $3 per survey.
It also pays you for testing and reviewing new products and services.
However, the invitations sent are not so much but every 2 weeks there is a cash sweepstake of $500 and another $4500 quarterly that users can join and win.
#Shopkick App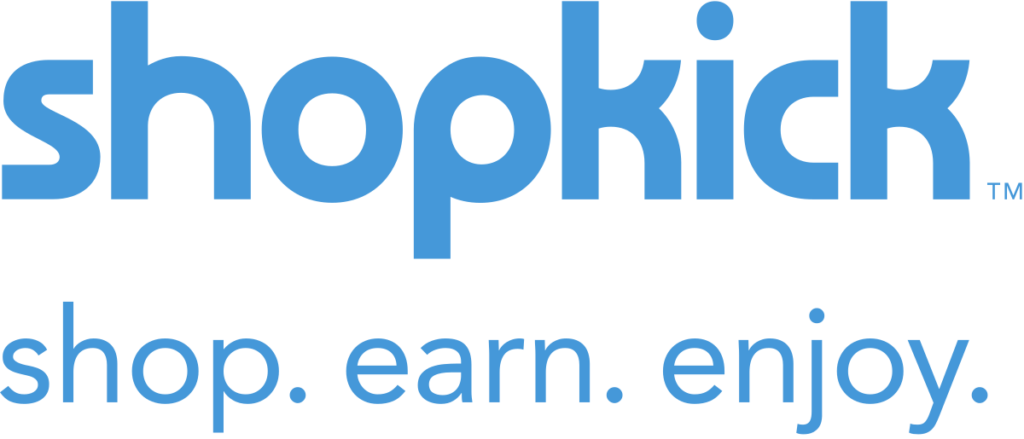 Shopkick is a shopping app that will let you earn fast money from shopping that you have already done.
You will get points for scanning and purchasing products from Shopkick's partner's store.
Shopkick will also pay you to complete several surveys for major brands.
#Ebates (Now known as Rakuten)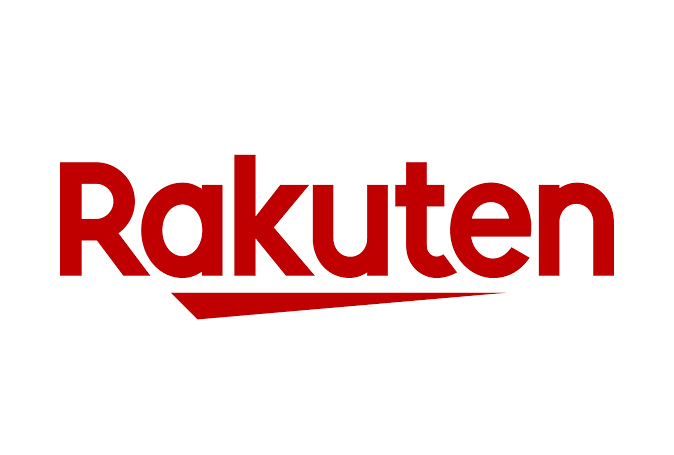 This app is one of the several smart ways to earn fast money online. When you sign up on Ebates, you would be given a bonus of $10.
With this app, you can save your money in over 2000 stores listed on the site, and you can earn between 1 to 20% cash back from these stores.
If you refer a friend, Rakuten will reward you with $30.
This app has a range of payment options that suits its users and there is also no limit to withdrawal on the Rakuten app.
#5 Miles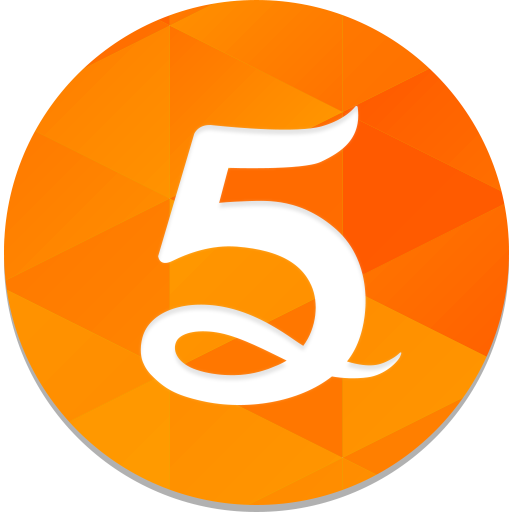 5 Miles is one of the best marketplace apps that will earn you money in no time. This app will allow you to buy and sell anything that you desire.
Only you are the deciding factor of who you want to sell your things to, the amount you are willing to sell, how far you are willing to travel to make the trade transaction, or even if you want to pay in person.
5 Miles is also very helpful in finding a safe location to meet up with the other party to finalize the transaction. It also has a range of payment options that will make withdrawal hassle-free for you.
The payment of money into your account is instant, there's no delay and there's no limit to withdrawals.
#Google Opinion Rewards
It's quite amazing how one can earn money just for having an opinion. Do you know that Google would love to pay for your opinion on topics?
Google Opinion Reward is an app developed by Google. It is available in over 34 countries, and it pays you for participating in very short surveys from time to time.
Your opinion on the hotel you stay in and the products you use is needed by Google, and so they are willing to pay for your honest answers.
You will be rewarded with $1 per survey that you participate in (most of them take just 20 seconds to complete) and your money will reflect in your account in less than a week.
If you use IOS devices, you will be paid via Paypal but if you are an Android phone user, you will be paid via Google Play Credits that are redeemable on Google Play Store.
#thredUp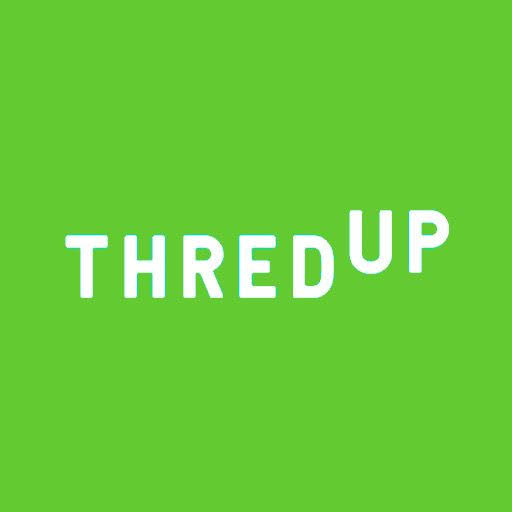 If you are a thrift lover, then you shouldn't pass up on this app as you can earn fast money on the thredUp app. It's the best app to sell thrifts.
When you order a free kit you would be given a bag that you will fill up with thrifts such as shoes, handbags, and clothes that you probably don't need again. Then you would be paid by the brand that purchases them.
It's a way to earn money from items that are no longer useful to you.
Frequently Asked Questions
Are money-making apps real and safe?
Not all money-making apps are real and safe. But the ones listed here are legit and will pay you if you follow their instructions.
What are the top five money-making apps?
The top five money-making apps are Swagbucks, Survey Junkie, Acorns, Airbnb, and Rakuten.
Can I earn a stable income from Money making apps?
No! These apps are only suitable if you want to earn fast cash. It is a passive way of earning money.
Conclusion
It's great to earn fast money, however, some of these apps consume hours of your time to complete a survey. Nevertheless, these apps will enable you to afford a pizza when you want it.
Only a few apps on this article can give real cash, others can only help you to earn a passive income and fast cash. So don't rely on any of them for a stable source of income.
We trust that our list of apps has given you insights into how to make fast money from the comfort of your home. Don't waste your time, start earning now.