Last updated Apr. 18, 2023 by Favour Chinaza
According to a Pew Research Center online study, three out of every ten American citizens spend most of their day online. Furthermore, it claimed that while 81% of Americans use the internet daily, only 24% make money.
You're not alone if you're having money problems despite working hard. The reality is that 78% of full-time employees live paycheck to paycheck.
Unfortunately, finding a part-time job on top of a full-time job can be difficult. School, childcare, and many other obligations get in the way. However, you can supplement your income if you have a few minutes or hours daily.
There are dozens of ways to make extra money, many of which do not require any time commitment. This post contains ten unique and easy ways to earn at least $5 daily.
That is the absolute smallest amount possible. However, you can easily earn several hundred dollars per month or more. Explore the options below to find the ones that work for you.
If you spend most of your day on the internet, here are 90+ ways to make $5 a day online.
Related: 10 Best Ways to Make Money Online for Free (Without Paying Anything)
Ways to Make $5 a Day Online
Sites that Pay You for Showing or Scanning Receipts.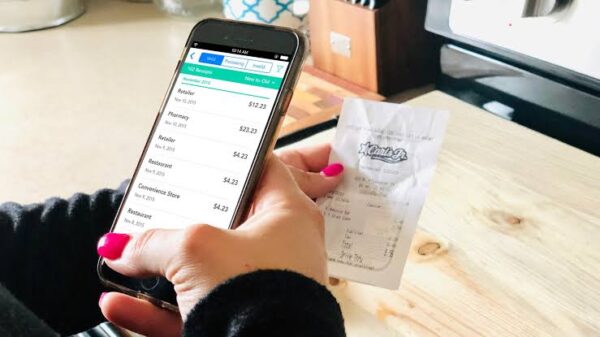 These sites are affiliated with some online stores, so they pay to compensate you for shopping at one of their stores. To receive payment, you need to provide receipts as evidence.
Sites that pay you for showing receipts are:
After purchasing certain products on Walmart via Ibotta, you'll become eligible for more than $5 cash-back. The money is deposited into your Ibotta account once you scan your first receipt.
Search for offers to redeem on your smartphone and earn money by taking a photo of your receipt with the Checkout 51 app. You will receive cash-back for each qualifying purchase. Every Thursday, new deals are added, so check back frequently.
It's similar to Receipt Hog, but with Shake Jars instead of Hog Slots. You can earn credit for digital receipts and scanning in receipts by connecting a few of your online accounts to the App. You'll also get 200 points up to $5 for scanning the first receipt.
Paribus connects to your email and monitors your inbox for receipt price changes. As a result, if the price of something you just purchased drops, Paribus can assist you in recouping your investment.
You can save some bucks from this with the Paribus app. You should not have to forego your earnings simply because you shop online.
Sign up for the National Consumer Panel to earn points up to $5 for purchasing everyday items. The App simplifies scanning items, and participation in the program earns you gift cards and merchandise.
Scanning receipts with ReceiptPal converts your everyday purchases into cash. You can also connect your email and Amazon account to earn extra points on purchases. Your rewards are redeemable for gift cards and cash.
Making money with Fetch Rewards is as simple as scanning your receipts, accruing points, and redeeming them for rewards. There are especially Fetch Rewards tips that will guarantee you making money than $5 in a day.
Your points can be redeemed for gift cards from Ulta Beauty, Fitbit, Best Buy, Old Navy, and dozens of other retailers.
Mobee takes a novel approach to earn money through shopping. You answer questions and rate your shopping experience in the store. You earn points for each mission completed and can redeem them for gift cards to Amazon, Starbucks, Target, and other retailers.
9.
Cellfire
Cellfire is unique in that you do not technically scan your receipt. Instead, digital coupons are loaded onto your store loyalty card via the App. The cashier scans the barcode on the App for instant savings when you check out at the store.
Making $5 a Day by scanning receipts is a fun way to make money. Just don't get caught up in the trap of shopping for items you don't normally buy to earn cash back. After all, a deal isn't a deal unless you require it.
Participate in Surveys to Earn $5 a Day Online
Participating in online surveys is one of the easiest ways to earn more than $5 a day. Here are several survey sites that pay you to participate in their surveys:
Swagbucks is one of my favorite survey sites for making money online. You can earn money on this website by taking surveys, watching videos, playing games, and doing other activities. Making $5 per Day with Swagbucks is simple, and you'll get $5 for free when you open a new account.
If you're looking for free money apps, sign up for iSurveyWorld and receive $5 when you complete your first survey. This is another popular survey platform where you can earn $5 or more a day in your spare time.
InboxDollars was founded in 2000 and had an A+ rating with the Better Business Bureau, indicating that it is a legitimate site to earn money online. Sign up for InboxDollars now to receive your free $5!
Surveys2Cash is another simple survey site where you can earn money in your spare time. If you're looking for more ways to make $5 per day, they have a variety of offers and ways to make money.
Survey Junkie is one of the most popular survey sites, and it can be a great way to earn $5 or more a day online. Survey Junkie, in addition to paid surveys, offers focus groups that can pay up to $150! So if you want to earn $5 or more per Day, Survey Junkie is legit and a great option.
TIP: Confirm your email address after signing up to receive high-paying offers emailed directly to you to earn the most money.
Opinion Outpost is one of the market's highest-paying survey sites.
The platform is distinct from others in focusing solely on paid surveys. They don't have any other ways to make money, so they compensate by taking high-paying surveys. Opinion Outpost pays between $1 and $5 per survey, which is higher than most other sites.
Toluna is another well-known survey site many people use to earn money online. This survey site pays slightly less than others, but they frequently have more opportunities.
Pinecone Research is a market leader in survey sites. They typically pay $3 to $5 per survey and, unlike many other sites, do not have a minimum payout. In addition, this site is a bit different from others because you can test products and take online surveys.
18.
KashKick
KashKick provides a variety of ways to earn money for your time, such as taking surveys, shopping online, and playing games. In addition to these methods, referring friends to the App will earn you a 25% bonus.
So, for example, if your friend earns $10, you will earn $2.50 while doing nothing.
19.
Panda Research
Panda Research is a fantastic money-making app you can use in your spare time.
With this App, you can earn up to $50 per completed survey and be paid directly to PayPal, making it simple to get your money. In addition to surveys, you can earn money by reading emails, entering giveaways, and doing other activities.
Branded Surveys is one of the best paid online survey sites where you can make money quickly online. This site pays out via PayPal or gift cards; you can cash out after reaching $10. They also offer a 400-point (equivalent to $4) sign-up bonus so that you can get started with some free money.
This website is an excellent resource for earning free gift cards and other prizes. Points can be earned by taking online surveys, watching videos, and signing up for offers. You can also earn points by referring friends, who will be rewarded when they sign up and begin using the site.
This research firm will compensate you for taking surveys, reviewing products, and participating in focus groups. You can also earn free money by referring friends, who will be rewarded when they sign up and use the site.
Survey Voices is a popular survey site where people can earn money online.
It's not as reputable as Swagbucks or InboxDollars, but Survey Voices can be used to make more money.
One cool feature of this site is that you can donate your earnings to a charity of your choice or cash out to PayPal or gift cards.
Apps With Instant $5-$10 sign up Bonus to Make $5 in a Day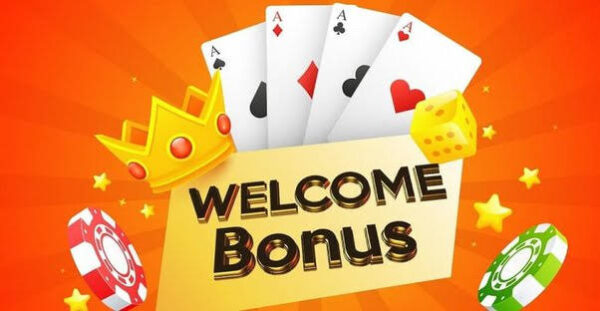 Chime bank has grown in popularity due to its modern banking features, which include no overdraft fees, SpotMe cash advances, getting paid early, and more.
If you sign up through a referral link, set up direct deposit with your employer, and deposit at least $200 into your new Chime bank account, you'll receive a $100 cash deposit that you can use immediately or transfer to another bank.
When you sign up for TopCashback, you will receive a $10 instant sign-up bonus. TopCashback, one of the most popular cash-back shopping sites, is an excellent example of a referral-paying app. You can earn cash and bonuses when you join TopCashback and refer your friends.
Cash App, a newer app on the market, and one of the cashback rebates sites, allows you to send and receive money from your friends. It can also be used to buy and sell Bitcoin. This App is great because you can earn a bonus for each friend you refer who signs up and makes their first purchase. For example, when a referral sends $5 to another Cash App user, you receive an instant $5.
Your PayPal account can send money, make purchases online or in stores, and accept payments. They also provide PayPal credit and cash, two excellent features with significant convenience benefits.
When you refer others to the App, they will receive a bonus when they open a PayPal account using your referral code. For example, after the referral spends or sends $5, you will receive $5-$10 instantly.
When you sign up for Slide up, you will receive an instant $20 sign-up bonus. This will earn you more than $5 in a single day. In addition, the Slide app provides cash-back on gift cards at more than 300 retail locations.
You will receive a $20 credit toward instant gift card code purchases and 4-6% cash-back on all gift cards. You receive the gift card code instantly and can use it at checkout online or in-store.
29.
thredUP
You will receive money off your next purchase if you refer a friend who signs up and purchases with thredUP. And if you refer three friends, you'll receive extra credit, which is essentially free clothing! thredUP is a fantastic service that pays you cash for gently used clothing and then distributes the savings to your friends.
Xfinity rewards customers who refer friends and family to their services. All you have to do is log into your Xfinity account online and enter the referral code when prompted, where it asks for the person you're referring to's area code.
T-Mobile bonus is for each new line activated, and if your friends buy a new device on an equipment installment plan, you'll get a year of Hulu for free. This bonus system is simple to use; enter their information when prompted during the registration process.
Dosh is a free app that serves as an online cash-back portal. Redeem $5 cash rewards by either printing a physical gift card or informing Dosh that you want your money deposited into your PayPal account.
In addition, Dosh is an app that rewards you with points for every dollar spent at partnered stores, which you can then redeem for gift cards or cash-back.
Dosh offers a $5-$10 sign-up bonus so that this App can earn you $5 a day online. In addition, because there is no limit to the number of friends you can refer, this is a simple way to earn extra money simply by sharing your referral code with your friends.
Investment Apps to Make $5 a Day Online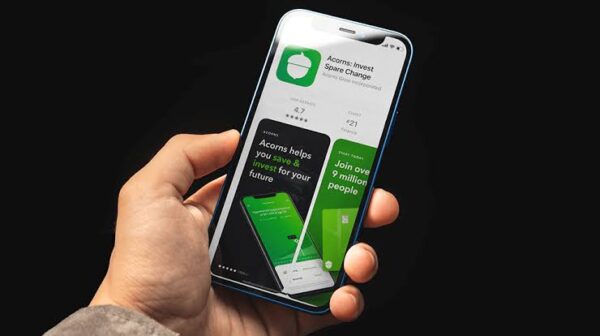 The Acorns app is a micro-investment app that allows users to put their spare change from everyday purchases to work.
The platform uses technology to simplify saving by rounding up daily transactions and investing the difference in a risk-adjusted investment portfolio.
The Acorns app rewards users who refer others, and the friend receives a free investment account.
Blooom is a 401k advisor that assists people in saving for retirement. You and your friend will receive a $10 Amazon gift card for each successful referral bonus. The number of referrals you can make is unlimited.
Wealthsimple is an online investment management firm based in Canada. When you refer a friend to Wealthsimple, they will receive a $10 bonus on their first deposit of $100 or more. In addition, you can earn points for each referral, which you can redeem for gift cards, cash, or charitable donations.
Robinhood has an affiliate program. It pays $5 if you refer someone who invests at least $1000 through the link you or your friend provided. Robinhood will also give you a free stock share if you get three referrals to open an account.
Cash-back Sites To Make $5 in Day Online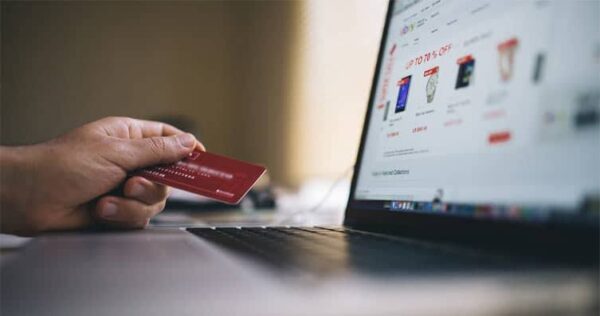 When you link your account to a 529 savings plan, you will receive a 15% bonus. If you don't use your points for anything college-related, you'll have to accept a check as payment.
Regarding standard cash-back offers, you can earn up to 5% for partners and 2.5% at many restaurants, which are both very good rates. In addition, there are over 850 online partners and thousands of restaurants and grocery stores where you can earn cash-back.
Earny, like Paribus, monitors your purchases via email and looks for price drops. You can get your money back if the price drops within 14-90 days of your purchase.
This is possible because most credit cards offer price protection, which means you can get the difference refunded if the price drops. Earny will take 25% of the refund in exchange for acting as an intermediary, and you will receive 75%.
They cover 15 major retailers, including Amazon, Walmart, and Target, so most of your purchases from mainstream stores should be covered.
Drop is a fun cash-back site where you can earn "drops" by shopping through their App. The sign-up process is straightforward; enter your credit card information and select your top five vendors.
You will earn points based on the amount you spend once you purchase online with those vendors through the Drop app.
Drop, founded in 2015, now has over 3 million users and is a legitimate way to begin getting rewarded for shopping with your favorite vendors.
BeFrugal provides an impressive cash-back rate of 40% for over 5,000 stores, which is significantly higher than competitors. You must shop through their portal, and the cash-back will automatically be added to your account.
There's also a $10 sign-up bonus after you receive $10 in cash back, plus $10 per referral. You can redeem your cash-back in various ways, including checks, direct deposits, gift cards, PayPal, Venmo, or Zelle.
With PayPal Honey, you can get $5 in cash right away. In addition, you can easily start receiving cash-back rewards through coupon codes for most of your online purchases by installing the free PayPal Honey browser extension on your desktop.
The extension, which is currently partnered with over 30,000 retailers, works automatically in the background to find you the best prices for your online purchases and can save users 17.9% on average.
MyPoints can also earn you $10 right now. It's a cash-back website that rewards you for shopping online. I like it because it allows you to earn money for shopping that you would have done anyway.
And right now, you can earn a $10 Amazon gift card with your first MyPoints purchase at any retailer. MyPoints can also earn you $10 right now.
It's a cash-back website that rewards you for shopping online. I like it because it allows you to earn money for shopping that you would have done anyway. And right now, you can earn a $10 Amazon gift card with your first MyPoints purchase at any retailer.
Simply Best Coupons is available for use in countries worldwide for stores in various categories, including travel, automotive, and clothing. In addition, it is not necessarily a weird place to find coupons but suitable for coupons and cash-back.
You can also install the browser extension to ensure you never miss out on a cash-back opportunity. Although there is no sign-up bonus, you can earn a referral bonus of up to $50 based on 5% of your cash-back earnings.
Extrabux offers both cash-back and super cash-back,' with some offering up to 30% back. These are combined with coupons to help you save the most money.
There is a generous $20 sign-up bonus, but you will only receive it in $5 increments as you earn more cash-back by using the site.
You can also earn a $5 bonus for referring a friend and 5% on any future cash back they earn. You can receive the funds via PayPal, check, or credit card.
Mr.Rebates has returned millions of dollars to customers through cash-back offers. They also promote deals and coupons to help people get the most out of their shopping experience in various ways.
You will receive 20% of the original rebate if you refer a new member. You must earn $10 to cash out your rebate, which can be done via PayPal or check, but if you live outside of the United States, your only option is PayPal.
By adding Tada to Chrome or downloading the App for easy on-the-go shopping, you can earn up to 20% cash-back on Tada.com. Then, when you're ready to shop, click "Activate Cash Back" wherever you want to earn rewards.
After you've finished shopping, scan your receipt into the App to earn points! Then, sign up and complete your first order to receive a $10 cash-back bonus.
You can redeem your points through PayPal or gift cards to places like Target, Home Depot, Best Buy, Amazon, or a Visa debit card.
47.
Coupon Cabin
Coupon Cabin offers special offers for specific stores at different teams rather than one generic cash-back rate across all retailers. So when you order from Amazon, for example, you might be able to get $50 cash-back.
This means that while it is possible to get a great deal on Coupon Cabin, it is unlikely that these deals will coincide with what you want to buy.
Thousands of websites, however, collaborate with the site. You can receive your payment via check, PayPal, or gift card.
Apps that Can Pay you $5 a Day Online Playing Games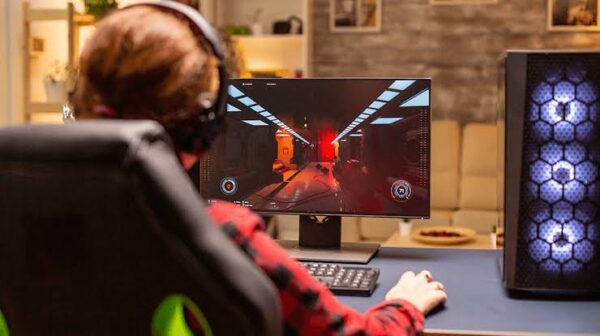 Tournaments and head-to-head competitions with real cash prizes are available in Solitaire Cube (where available). That's what piqued my interest the most. If you deposit, you can compete in cash tournaments against other players.
PayPal handles cash outs, and I had no problems withdrawing or depositing funds. Want to earn $5 quickly by playing Solitaire on your phone?
There are game apps that allow you to win real money. For example, Solitaire Cube is one of the best Skillz games for your phone where you can play Solitaire. It is available for both Android and Apple mobile devices.
Pool Payday is a great option if you want to make money playing pool without the risk of being scammed at your local billiards hall. Players compete for real cash in head-to-head and tournament-style competitions in this game.
Get matched with other players to compete in real-time matches, and cash out your winnings through PayPal anytime.
Freecash is one of the most popular online websites for $5 a day online. Since its inception in 2020, Freecash users have earned nearly $6,000,000. Playing games, testing apps and websites, and taking surveys are all ways to make money.
The best website to earn money online is Freecash, with the average user earning around $20.00 per day; instant withdrawals begin at $0.10.
Play bingo for money with this App and earn $5 today. When you download through this link, you can play Blackout Bingo for free and earn real-world rewards and cash prizes.
Users can sign up for cash 'em All and play games to earn virtual coins. You can exchange your coins for PayPal funds or gift cards. Cash'em All is available only for Android developers and is free to play. You must grant the app permission to track app usage on your phone to determine how long you play and pay you accordingly, but with over 10 million downloads, it's definitely worth a shot.
Welcome to Spades Cash, a brand new Spades game where you can win cash and other real-world prizes!
When playing solo mode, each player earns points and competes against players worldwide in tournaments for cash prizes. The best part about playing Spades Cash is that there are no advertisements, so your game will not be interrupted.
You can make money playing games with Mistplay. Earning $5 a Day by playing phone games sounds like a pipe dream. However, this App compensates you for playing new games with cash rewards. Mistplay is one of the most popular real money game apps, with good reason.
You can not only earn free gift cards by playing games, but you can also discover new games that you will enjoy playing.
Android users can earn free rewards for playing mobile games, with no deposits or in-app purchases required. Choose and play your favorite game from the list to earn coins for every minute spent gaming. In addition, gift cards from popular retailers such as Target, PlayStation, and Amazon can be obtained by exchanging coins.
Many of us already play solitaire games for fun or to kill time, so it's simple to use this App and earn $5 a day. But do you want to see if you can win real money? Then, you can try out the 21 Blitz app, which allows you to play for real money if you deposit money.
You could win up to $82 per win. There is no catch; you can play in high-stakes tournaments or simply for fun. Each game will feature 5 other players of comparable skill levels.
Rewarded Play is one of the best apps for getting paid to play new games. Play popular Google Play Store games to earn free gift cards for your favorite stores. Within 48 hours, you can earn Amazon gift cards, Walmart gift cards, and more by getting paid to play games on your phone!
Cashyy is a free app that allows you to earn free PayPal money and deposit it into your account. Like Mistplay, you can find free games, complete missions, and win coins to exchange for gift cards.
All you have to do is play and complete missions to earn free money. You earn more money the more you play.
Look no further if you're looking for cash games on Google Play to make extra money while having fun. Cashyy allows you to play new mobile games and win gift cards.
Money Well allows you to earn money and gift cards while playing games. Download the free App, which has no in-app purchases, no deposit, and no advertising.
Once you begin playing, the App tracks your time, and you earn tickets that can be redeemed for gift cards from companies like Amazon, PayPal, BestBuy, Google Play Store, PlayStation, Nintendo, Starbucks, H&M, Zalando, and Steam.
You can check your progress at any time and cash out on your PayPal account once you have sufficient tickets. Then, invite friends and family to play to win gift cards faster and choose games that give more tickets per minute.
Ways to Make $5 a Day Online Doing Micro Tasks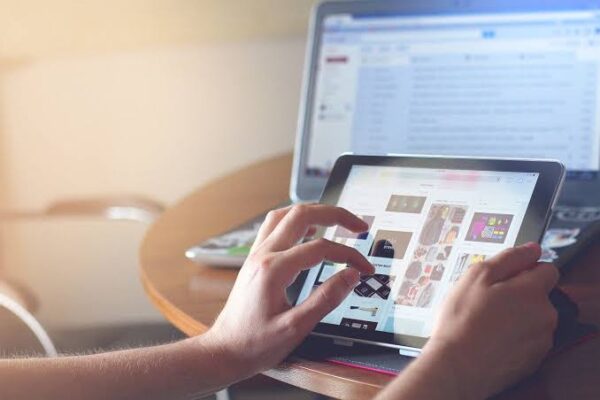 Here are sites that pay you for each task you complete:
60.
TaskRabbit
TaskRabbit is a good option to make money and find small jobs in your area if you like to work with your hands.
TaskRabbit is a service app that connects customers with local gig workers. For example, customers might ask for help mounting a TV, moving or putting together furniture, fixing small things around the house, or cleaning.
You make a profile, choose your rates, and talk with the client about the details of the job. Once the job is done, you can send your bill through the TaskRabbit app. On average, each job task pays between $50 and $130.
Tapestri is an app that gets information from people who use it. But Tapestri is different because it pays users for their information. With Tapestri, your data is anonymous and has nothing to do with you.
The App is very honest about selling your information, but unlike other apps, it gives you some of the money it makes.
Their website says that users who install the App and let it track in the background can earn up to $25 per month without doing anything. There's no work to do.
Appen hires people to do online jobs from home to add to its data sets. People are hired to rate apps, do evaluations of web searches, and do language work like transcription and translation.
All of it is done on a computer, so make sure your headset and laptop work before you apply. As an Appen employee, you will send the company an invoice once a month and get paid within 30 days.
Slicethepie is a micro jobs site where you can make money by reviewing songs, fashion, accessories, commercials, and more. The people who made the products will see your reviews and use what you say to improve them.
Users are paid through PayPal; they need at least $10 in their account to withdraw. After you send in your review, Slicethepie will read it before letting you pay. So the payment might not come through for up to five business days.
If you need money quickly, you might want to sign up for Amazon Mechanical Turk. Human Intelligence Tasks help people make money (HITs).
Amazon MTurk workers can also help Amazon sellers edit their product listings so that they have the best information for buyers. This allows sellers to make more sales and helps buyers choose the best thing to buy.
When you finish a HIT, you will get paid. For the first 10 days, new workers won't be able to get paid. After that, you can take your money out of your Amazon Payments account or bank account at any time.
65.
Fiverr
Fiverr is one of the best websites for finding work online. It has helped 50 million gigs happen, with prices ranging from $5 to $10,000.
If you don't know how or what to charge for your services, look at what other people who offer similar services are doing.
Watch what they do and follow their lead. For example, you could charge $10 for a logo design or $20 for a 500-word blog post.
As a ySense worker, you can get paid to try out new products, services, or apps or to complete surveys. ySense says that your earnings will depend on several things, like how many microtasks you do and how often you log in.
When you reach the minimum amount ($8 for standard members), you can cash out your account and get paid via Payoneer, PayPal, or Skrill.
As a Clickworker, you can earn money by doing small jobs like typing, proofreading, copyediting, taking surveys, or testing apps. Clickworker also hires people to do mystery shopping, research, organize website data, and make short audio/video recordings.
The work is flexible; you can do it anywhere and whenever you want. Then, when you finish a job, you'll get paid.
Payment varies by microtask, with higher rates for more difficult tasks. For example, you can immediately ask for a payout when your account balance reaches $5.67 for PayPal or $11.35 for your bank account.
Gigwalk is an app that lets you do mystery shopping and small jobs in your area. You can find a lot of gig economy jobs with Gigwalk. Stores post small tasks to find out more about nearby stores.
For example, you could check to see if the items are on the shelves, make sure the prices are right, and make sure the promotional displays are correct.
Gigwalkers use the App to show the stores they've visited and send in photos of their work. The prices for gigs range from $3 to $100, and payments are made through PayPal.
Like other micro job sites, CrowdTap pays people to give honest feedback on brands and products. The people who use the service are paid with gift cards to stores like Amazon. In addition, you might get free samples of things to try out and review.
Field Agents help companies answer questions about how their brands are shown in stores and how visible they are. For example, they might ask you to check prices, make sure special displays are set up right, answer questions about how competitors market their products or give your opinion on products.
You can use a prepaid debit card or go straight to your bank account to cash out your earnings. Most Field Agent jobs pay between $3 and $20 per hour. So your money builds up in your account until you ask for a quick payout.
71.
Upwork
Upwork is one of the largest freelance job sites in the world, and it has testing jobs for both apps and websites. Some of the work involves simple usability testing, while other job postings ask for people with much more specialized technical knowledge. You can earn from $5-$300 a day on UpWork
This is a site for finding focus groups, so if you sign up here, remember that most researchers are looking for specific people to interview. Sometimes that means you'll answer questions or give your thoughts as you go through an app or website.
Qmee is a great rewards site that pays you for doing different things. For example, you can get $12 if you install the Numberzilla app, play it for 14 days, and reach 500,000 points.
Install the Chief Almighty app and reach Tribe Center level 20 within 50 days to get $25 back.
Install the Real Boxing 2 app, play the game, and finish stage 22 within 30 days of installing it to get a $5 cash-back.
Ways to Earn $5 a Day Online Doing Website User Testing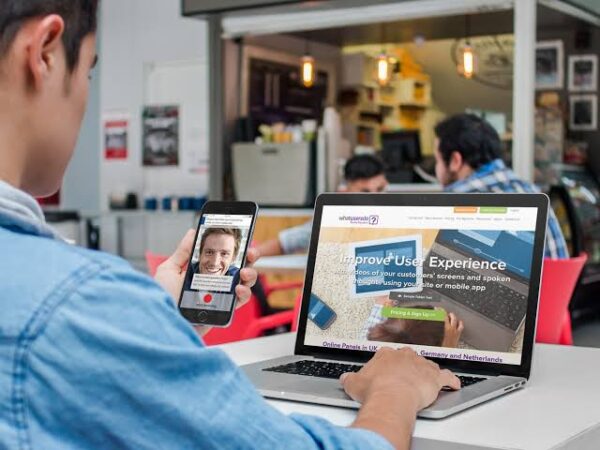 Most websites require your opinion when using their site. They go as far as paying for your opinion. These are companies that pay you to test websites and reward you with cash, gift cards and coupons..
You can become a website reviewer – a person who gets paid for giving feedback on their experience while using a site. As a website reviewer, you will need your opinion on broken links and how easy it is to browse through the site.
Here are some of the highest-paying websites that reward you for participating in user testing:
UserTesting review confirms that it is legit and pays people to try and give honest feedback on websites, apps, and marketing materials. When you work with UserTesting, you'll go to a website or App, do a set of tasks, and give feedback.
This helps brands figure out how customers feel about their sites, apps, or branding.
UserTesting pays via PayPal and gives you $10 for every 20-minute video you make. After you finish a task, you'll get paid in seven days.
You can get paid by Userfeel to try out websites and apps. You will need to talk out loud as you use a website or App, just like on other platforms like UserTesting.
Each test takes between 10 and 20 minutes and can be done on a computer or a phone. You get paid $10 per test. PayPal and Amazon gift cards are two ways to pay.
You can get paid by UserCrowd to test websites and apps. Giving feedback on designs is a way to make money. You can get paid to take short product design surveys that help improve products.
You don't have to know a lot about usability to take part. For every answer you give, you'll get credit. UserCrowd gives you $0.20 for each credit you earn.
Most tests give you between 1 and 2 credits per answer, but some may give you more. When your balance reaches $10, you can take out your money. Your PayPal account is credited with the money.
This site pays $3 for each test you complete, and you can test sites with UserBrain on your computer, iPad, or iPhone. They use their Chrome extension or iOS app to record your screen and microphone during tests.
After you pass a short sample test (mine took 10 minutes), you'll start getting paid tests. The $5 each test pays is less than some other sites, but the tests on UserBrain are also shorter. A few tests should come to you every month.
BetaTesting enables you to become exactly what it says on the tin: a beta tester. A beta tester is simply a user tester who tests the product; it is the second step of software testing.
One of the more well-known beta testing companies is BetaTesting. You can expect to earn $10 or more for each test you complete, and the media covered includes websites, applications, and software products. To join, you must have a Microsoft Windows or Apple Mac computer.
With User Interviews, you can make more than $5 a day. User Interviews isn't just a site for getting paid to test websites; there are many jobs in that category. Take this one as an example: $125 for a 60-minute test!
That's a crazy amount per hour. But, as you can see, it's a face-to-face, one-on-one interview. So one of the main reasons it pays so much is this.
The sign-up process for WhatUsersDo is easy. All you have to do is download their screen recorder and take a practice test. All done. Once you sign up, you'll start getting 3–5 tests by email every month.
If you do well on your tests and give good feedback, you will be given more tests each month. On the 25th of each month, you'll get $5 via PayPal for each test you take. This is less than most sites that offer tests.
TestingTime gives longer tests over Skype. Your voice and face will be recorded, so ensure you're okay with that before applying. On average, each test session lasts between 30 and 90 minutes, and the pay can go as high as $50! When you finish a test, you'll get paid in 5–10 days through PayPal.
UserTest is cool because you only need your email address to sign up, not even a password. How nifty. Each test you do on UserTest will earn you $10, and payment will be sent to you within two days.
If you get into this site, you should count yourself lucky because they only accept 5% of submissions, and you have to be invited. However, if you get in, you'll be able to take some exclusive tests.
UserZoom lets people take both speak-out-loud tests and regular survey tests. It's the best of everything.
Before you can start getting paid, you have to take a sample test, and you have to be 18 or older. Most of their tests take between 10 and 20 minutes.
The average pay for recorded tests is $10, and the average for easier survey tests is $5. After you take a test and the results are approved (which takes 3–5 days), you will be paid through PayPal within 21 business days.
Ways to Get $5 a Day Online Watching Movies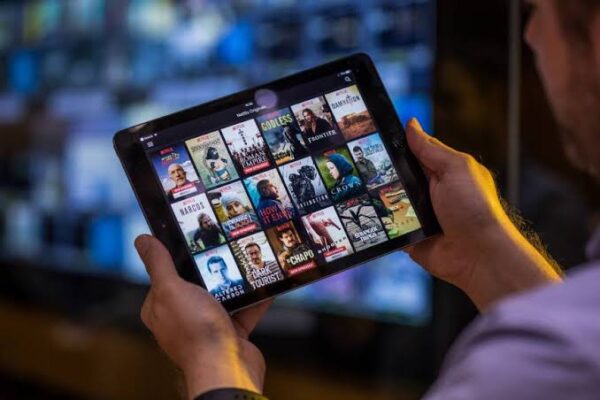 Here are sites that compensate you for watching a particular movie. If you are a movie guru, you'll find this way of making money suitable.
FusionCash provides an excellent incentive by giving a $5 sign-up bonus. To cash out, you must have a minimum balance of $25 in your account, which should not take long.
In addition to paying you to watch videos, FusionCash pays you to take surveys, refer friends, listen to music, click ads, and do other things.
New users have many offers, and earning $25 in your first 30 minutes is not difficult. Earn $1 when your referral confirms their email, $2 when they complete a Pay-To-Sign-Up offer, and an extra $5 when they cash out.
Install an app on your phone and leave it running in the background to earn money with the Nielsen Computer And Mobile Panel. You can earn up to $50 per device per year.
This means you can install it on a larger number of devices (desktop, mobile App, or tablet) to increase your earnings. You can also earn Nielsen points by watching videos on your phone through the Nielsen TV Ratings section of the App.
Notable for earning money passively by allowing the site's video playlists to run in the background/in a non-active window, though the number of videos you can earn money for each day is limited.
The minimum withdrawal amount is $1, and most earnings are credited within 24 hours. More information can be found in our InstaGC review.
AdWallet is exactly what it sounds like. Get paid to view advertisements on your mobile phone or desktop computer.
The great thing about this company is that you earn in cash, so you never have to wonder how much money your points are worth—welcome bonus: $.50 after completing your first video.
The videos you watch with AdWallet are quite profitable. You can typically earn between 50 cents and $3 per short video.
When it comes to earning money for completing small task jobs, Rewardia is quickly rising to the top of the list. Begin making money by watching videos, completing surveys, playing games, and referring friends.
You will receive a 100 point welcome bonus deposited into your account when you sign up.
You can cash out for a free gift card or PayPal money once you reach the minimum balance. In addition, the majority of users find Rewardia games to be quite entertaining.
For example, when you watch videos, you earn points that can be redeemed for a free gift card to your favorite retailer.
When you earn your first $5 in the first five days, you'll receive a $5 bonus, and their referral program will give you 10% of all your friends' earnings.
Compared to the other options on this list, watching videos with Creations Rewards has a fairly decent payout rate. The great thing about this site is that they only require a $5 minimum to cash out.
90.
GrabPoints
GrabPoints allows you to earn money by watching videos and performing other tasks on your phone. This includes completing paid surveys, downloading smartphone apps, referring friends, and other activities. You earn points that can be redeemed for a free gift card to your favorite retailer when you watch videos.
91.
iRazoo
iRazoo claims to refresh its video inventory daily, which could imply more opportunities to earn consistently. The minimum withdrawal for a $5 gift card is 3,000 points, and 12,000 points for a PayPay money transfer, but new accounts may take up to 105 days to receive their first PayPal payment, according to the company.
Other Ways to Make $5 a Day Online
Click on the apps below to learn to start making $5 in a day.
iPoll
MySurvey
QuickThoughts
SurveySavvy
Darwin's Data
Google Opinion Rewards
Ipsos i-Say
TreasureTrooper
Perk
SquishyCash
QuickRewards
EarnHoney
Gift Hunter Club
Ways to Earn $5 a Day Writing Reviews
Some sites pay you to write reviews and earn rewards on certain topics or events. Some of these sites include:
Online Book Club
ReviewStream
SoftwareJudge.com
Any Subject Books
Become a Freelance Worker and Earn More Than $5 a Day Online
Becoming a freelance worker will enable you to earn over $20 a day. Here are sites that allow you to offer freelancing services.
Upwork
Writers Domain
Textbroker
FlexJobs
Freelancer
Indeed
Verblio
BKA Content
Writers Access
Ways to Earn $5 in a Day as a Proofreader/Editor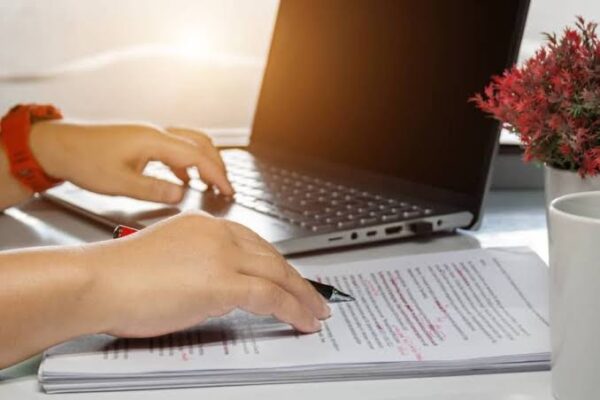 You can work as an online proofreader if you're good at spotting grammatical and punctuation errors. This job enables you to earn over $25 a day.
As a proofreader or Editor, you'll be tasked with examining books, articles, and product descriptions for grammatical flaws.
Scribendi
FlexJobs
Upwork
Freelancer
Remote.co
Cactus
Domainite
Editor World
ProofreadingPal
Become a Mock Juror and Earn more than $5 in a Day
You can get paid for jury duty, more than $5 for online mock trials.
Before going to court, most lawyers need to experience and practice their stance in court. Hence, they pay people to act as a mock juror.
These mock jurors participate in simulated trials conducted online. Here are sites that pay you to be a mock juror
Become a Transcriptionist
A transcriptionist is a person who transcribes audio files to written documents. You can earn more than $5 a day as a transcriptionist working from home.
Here are sites that pay for transcription services.
Tigerfish
1-888-TYPE-IT-UP
SpeakWrite
TranscribeMe
Scribie
CastingWords
Quicktate
Athreon
Data Entry
Here are a few websites that pay more than $5 to be a data entry specialist.
Upwork
Clickworker
Remoteok
Axion Data Entry Solutions
DionData Solutions
Become a Virtual Assistant
This site enables you to earn above $5 for working as a virtual assistant.
Flexjobs
Remote.co
Upwork
Indeed
Remote okay
Virtual Office Temps
Virtual Vocations
Join Pay-to-Click Sites to Earn $5 in a Day Online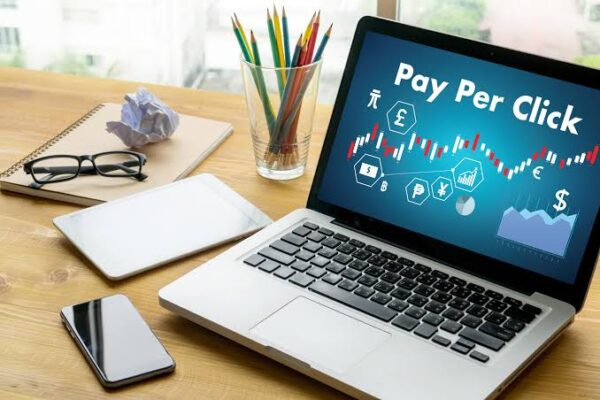 If you want to earn $5 a day for doing the bare minimum, you can join Pay-to-Click Sites. These websites pay you for clicking on their advertisements.
Here are some Pay-to-Click Sites:
Neobux
Ayuwage
PaidToClick
EasyHits4u
Become an SEO Evaluator
If you know SEO, you can become an SEO Evaluator. This job can earn you between $50 to $100 a day.
As an SEO evaluator, you will help sites improve their SEO rankings on Google and Bing.
Here are sites that pay you to become an SEO evaluator:
Leapforce
Appen
Lionbridge
Become an Amazon Kindle Publisher
Create a blog
Become an Influencer
These sites will pay more than $5 daily to influence a product or service.
GOsnap
FameBit
BlogExpose
Related: 17 Legit Online Surveys That Pays (How to make money with survey)
Bottom Line
Answering surveys is one of the easiest ways to get $5 a Day online with little time and less effort because it is one of the most fun money earners and can also become your new hobby!
What's great about many of the methods in this article is that they're simple to implement and accessible to most people. And, yes, most of it can be done from the comfort of your own home.
Of course, you shouldn't stop at $5; you can make more money with these methods. However, it is very simple to make $5 quickly and then repeat the process to make much more.
Frequently Asked Questions
Q: How can I make $5 a day online?
There are dozens of ways to earn a bit of extra cash, and many of them don't have time commitments. They are through cash-back sites like ibotta and survey sites like Swagbucks, Inbox Dollars, Branded Surveys, etc.
Q: How can I make $10 a day online?
The best Ways to Make $10 Per day are:
Take Online Surveys.
Deliver Food.
Shop for Groceries.
Find Side Jobs on Fiverr.
Babysit.
Pet Sit.
Invest Your Spare Change.
Drive for Uber or Lyft.
Q: How can I get $10 right now?
Here are several ways you can make $5 right now:
Join Survey Junkie.
Take Surveys With Swagbucks (+ Get a $5 Sign-up Bonus)
Join Branded Surveys
Offer Freelance Writing Services
Make Money With Transcribeme
Make $5 Online on Usertesting
Join One Opinion
Make $5 Fast on Clickbank.
Q: How can I get $5 Instantly?
Here are the easiest and fastest ways to make $5+ a day online:
Survey Sites.
Bank Sign-up Bonuses.
Cash Back Apps.
Play Games.
Watch Videos.
Rakuten Insight.
PayPal $5 Offer.
Download Trim App.
Q: How to get a free $5 on PayPal?
Step 1:Check your account. This reward can only be claimed by using the email address connected to the social media account where you saw this offer.
Step 2: Log in to your PayPal account. Please make sure you use the email address that matches your social media account.
Step 3 Claim your reward.
Q: Which website gives free money?
Swagbucks is one of the best online money-making websites available. It also lets you earn real money online using the Swagbucks.com website or App. Swagbucks is a free digital reward and cash-back site that has paid over $845 million to its users.