Last updated Aug. 31, 2022 by Jessica Green
An online study conducted by the Pew Research Center discovered that 3 in every 10 American Citizens spend most of their day on the internet.
In addition, it claimed that 81% of Americans use the internet on a daily basis but only 24% of them make money with the internet.
If you spend most of your day on the internet, here are 90+ ways you can make $5 a day online.
Sites that pay you for showing receipts.

These sites are affiliated with some online stores, and so they pay to compensate you for shopping at one of their stores. To receive payment, you need to provide receipts as evidence.
Sites that pay you for showing receipts
1. Ibotta
After purchasing certain products on Walmart via Ibotta, you'll become eligible for more than $5 cashback.

2. ReceiptPal
3. Checkout51
Participate in Surveys
Participating in online surveys is one of the easiest ways to earn more than $5 a day.
Here are several survey sites that pay you for participating in their surveys:

3. Toluna
4. Vindale Research
5. iPoll
6. MySurvey
7. Pinecone Research
8. QuickThoughts
9. SurveySavvy
10. Darwin's Data
11. Google Opinion Rewards
12. Ipsos i-Say
13. Survey Junkie
14. Qmee
15. Swagbucks
16. TreasureTrooper
17. Perk
18. InboxDollars
19. SquishyCash
20. MyPoints
21. InstaGC
22. QuickRewards
23. EarnHoney
24. Gift Hunter Club
Website Review
Most websites are in need of your opinion when using their site. They go as far as paying for your opinion.
You can become a website reviewer – a person who gets paid for giving feedback on their experience while using a site. As a website reviewer, your opinion will be needed on broken links and how easy it is to browse through the site.
Here are some of the highest-paying websites that reward you for participating in user testing:
25. UserBrain: This site pays $3 for each test you complete
26. Userlytics: This site pays up to $90 for each completed test. But this depends on a lot of things.
27. UserTesting: UserTesting pays $10 for a test you complete
28. UserCrowd: This site pays as little as $0.10 for each test you complete.
Writing Reviews

There are sites that pay you to write reviews on certain topics or events. Some of these sites include:
29. Online Book Club
30. ReviewStream
31. SoftwareJudge.com
32. Any Subject Books

Completing Tasks
Here are sites that pay you for each task you complete
33. Amazon Mechanical Turk
34. Clickworker
35. Spare5
36. Fiverr
Watching Movies
Here are sites that compensate you for watching a particular movie. If you are a movie guru, you'll find this way of making money suitable.
37. Perk TV
38. Viggle
39. Rewardable TV

Become a Freelance Worker

Becoming a freelance worker will enable you to earn over $20 a day. Here are some site that enables you to offer freelancing services.
40. Upwork
41. Writers Domain
42. Textbroker
43. FlexJobs
44. Freelancer
45. Indeed
46. Verblio
47. BKA Content
48. Writers Access
Work as a Proofreader/Editor
If you're good at spotting grammatical and punctuation errors, you can work as an online proofreader. This job enables you to earn over $25 a day.
As a proofreader or Editor, you'll be tasked with examining books, articles, and product descriptions for grammatical flaws.
49. Scribendi
50. FlexJobs
51. Upwork
52. Freelancer
53. Remote.co
54. Cactus
55. Domainite
56. Editor World
57. ProofreadingPal
Become as a Mock Juror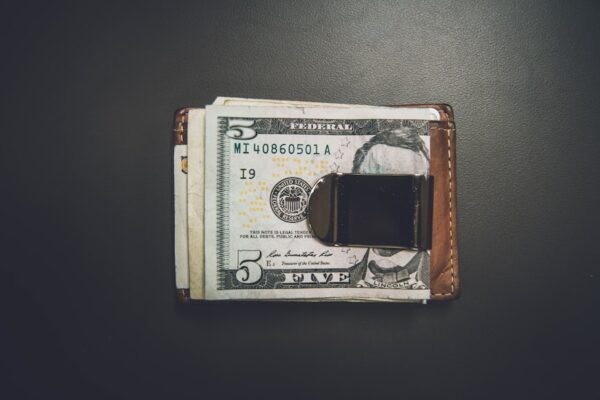 You can get paid more than $5 for participating in online mock trials.
Most lawyers before going to court need to experience and practice stance in court. Hence, they pay people to act as a mock juror.
These mock jurors participate in simulated trials conducted online. Here are sites that pay you to be a mock juror
58. Online Verdict
59. eJury

Become a Transcriptionist
A transcriptionist is a person who transcribes audio files to written documents. As a transcriptionist, you can easily earn more than $5 a day for working from home.
Here are sites that pay for transcription services.
60. Tigerfish
61. 1-888-TYPE-IT-UP
62. SpeakWrite
63. TranscribeMe
64. Scribie
65. CastingWords
66. Quicktate
67. Athreon

Here are a few websites that pay more than $5 for being a data entry specialist.
68. Upwork
69. Clickworker
70. Remoteok
71. Axion Data Entry Solutions
72. DionData Solutions
This site enables you to earn above $5 for working as a virtual assistant.
73. Flexjobs
74. Remote.co
75. Upwork
76. Indeed
77. Remote OK
78. Virtual Office Temps
79. Virtual Vocations

Join Pay-to-Click Sites
If you want to earn $5 a day for doing the bare minimum, you can join Pay-to-Click Sites. These websites pay you for clicking on their advertisements.
Here are some Pay-to-Click Sites:
80. Neobux
81. Ayuwage
82. PaidToClick
83. EasyHits4u
Become an SEO Evaluator
If you have knowledge of SEO, you can become an SEO Evaluator. This job can earn you between $50 to $100 a day.
As an SEO evaluator, you will help sites to improve their SEO ranking on Google and Bing.
Here are sites that pay you to become an SEO evaluator:
84. Leapforce
85. Appen
86. Lionbridge
87. Become an Amazon Kindle Publisher
88. Create a blog
Become an influencer.

These sites will pay you more than $5 a day for influencing a product or service.
89. GOsnap
90. FameBit
91. BlogExpose