Last updated Mar. 5, 2023 by Peter Jakes
The thought of investing your money can be scary and exciting are the same time. The idea of seeing your money increase over time is thrilling, but the thought of losing your money in a bad investment can also be scary.
Hence, when making investments, it's best to invest in trustworthy channels. If you're a beginner in investments, here are the best Micro Investment Apps to invest your money in.
These apps enable you to invest little cash in stocks.
Invstr
Invstr is an investment app that combines learning, real-life investment, and community into a single package.
Its primary goal is to provide novice investors with a fun and easy entry point into the stock market.
The application provides users with access to investors' ideas on stocks and other assets. It also provides a fantasy stock game in which users can participate in the management of a virtual portfolio.
Stockpile
Stockpile is an investment app that enables you to convert your gift cards to stocks.
This is a fun and easy way to make an investment. It is popular amongst beginners and young teenagers. This app also allows you to find stocks that can be traded.
Stockpile charges a monthly membership fee but comes with no trading commissions.
Best Stock Apps for Beginners
These are some of the top stock trading applications for beginners. These apps provide you with access to stock learning materials and help from industry professionals.
Angel Broking
5paisa Option Trading app
Stake pty app
Kunal Oswal MO Investors app,
HDFC Securities
Stock Edge
Best Micro Investment Apps
Micro-investing apps help ease the investment process by enabling you to save and invest small amounts of money periodically. These applications differ from conventional investment schemes due to their zero minimum limit on the amount you can save. While most of these apps are great for investment, some are better based on their offers and features.
The best micro-investment apps are also characterized by their ability to automate investment, affordable subscription plans, user-friendly interface, seamless buying and selling of stocks, etc. Therefore, in this post, we'll discuss the top 3 investment apps with the above features and more! This will help you in your decision of choosing the best investment platform to invest in.
Robinhood: For Low Costs Investment
Robinhood was initially created as an innovative disruptor in the American brokerage industry. However, its brand grew to be very popular among tech-savvy investors and new traders and now has become one of the top investment companies. Some of their impressive features include their no-fee model and easy-to-use trading experience.
Originally, the company was unique for its fee-free trading features; however, many competitors have since followed suit by lowering their fees in response. As a result, users on Robinhood can easily trade stocks, cryptocurrencies, and ETFs on the platform. But one of the downsides of the platform is that it lacks sophisticated financial tools, research capabilities, and asset categories that most advanced traders look for in a broker.
However, Robinhood's low costs, $0 commissions, and zero trading fees for micro or full shares of stocks and ETFs make it a great app to invest in. Besides, there is no monthly management and signing up fees. Similarly, it has a cash management account where you can earn 0.30% on uninvested cash. You can also trade cryptocurrency on the app.
Furthermore, they have a subscription-based Gold account, where investors can get access to margin lending, bigger deposits, and quick access to funds. Robinhood is great for newbies in the trade market stocks industry. And like every other similar app, the risk is high, but it is generally worth it!
Robinhood App: Features
Like the website, Robinhood's app is quite simple and user-friendly. Its mobile-first approach to its trading experience has made it an easy choice for investors looking to trade from their phones. Traders can find the same types of assets, orders, and functionality as similar to their web version.
In addition, the app has an easy-to-navigate main menu featuring intuitive screens that allow investors easily view their portfolio value and positions. Their search functionality also gives traders a clear overview of a stock's details like P/E ratio, highs and lows, and market capitalization.
You can also see their news feed and composite of analysts' rankings, giving you even more insight into a company's profile. And as you're browsing through a stock's information, the "Trade" icon will follow you as you scroll, which allows you to buy or sell as soon as you've made a decision.
In August 2022, Robinhood added improvements to its charting functionality, much to the delight of users who have long requested changes. New chart features like moving averages allow traders to have a better view and analyze stock trends to make wiser investment decisions.
Overall, the trading experience is excellent. However, Robinhood still has some limitations, such as how much you can customize the experience. Unfortunately, there isn't much you can do to further tailor the app based on your preferences.
Moreover, the app's user-friendliness was dampened by the platform's significant outages in early 2020, which, although rectified, still makes traders worry. Now, this brings us to Robinhood's pros and cons.
Robinhood Investment App: Pros & Cons
Pros
No sign-up and account management fees
Zero commissions
The simple, easy-to-use app
Great for stock trading beginners
Allows cryptocurrency trading.
Cons
Limited account options
Has experienced outages
Investment choices are limited to listed stocks, crypto, exchange-traded funds, American Depository Receipts, and some over-the-counter stocks.
Stash: Best For Beginners
Stash is a great choice for people who are just starting to learn about investment and saving. The easy-to-use platform provides new investors with a convenient way to manage their money via their mobile app.
Furthermore, Stash allows users to create an investment and online bank account, enabling them to automate and coordinate their financial goals. For example, you can fund your investment gradually by rounding up purchases to the nearest dollar via a Stash debit card and depositing the rounded amount in the brokerage account.
There is also the Stash robo-advisor functionality that provides a managed portfolio towards your risk tolerance and goals, where the app selects investment assets and helps you to manage them. As a result, more hands-on investors can create their investment portfolios, as well as limited cryptocurrency assets.
However, all these features come with a relatively high price tag. The Stash investment platform charges flat monthly subscription fees! While they only amount to a few dollars per month, they're still quite expensive compared to other options available, especially for lesser portfolio balances. Besides, the bank account does not provide an annual percentage yield (APY), which makes it an even poorer option for savings.
On the other hand, if you're looking for a more comprehensive service, then you can probably find a better deal by choosing a dedicated robo-advisor platform. Likewise, if you're looking to grow as a self-directed investor, you should check out an online brokerage account. Finally, you can consider an online savings account if you want a platform to stash your cash but with a high APY.
Stash App: Features
Stash mobile financial service is available on the App Store and Google Play. It has two pricing tiers to choose from, namely, Stash Growth and Stash+.
Both tiers offer customers access to financial counseling services, a Roth or traditional IRA, a brokerage account, a Smart Portfolio, life insurance coverage via Avibra and a bank account that has the associated Stock-Back® Card, and a debit card that allows you to earn stock rewards.
The Stash Growth option costs $3 a month, whereas the Stash+ costs $9 a month. Therefore, Stash Growth would cost you $36 over a year, while Stash+ will cost you $108. However, paying $6 for Stash+ monthly will give you access to similar perks as Stash Growth, including exclusive financial counseling and more life insurance coverage.
Note that the financial counseling Stash+ offers is not personalized advice through a human financial advisor but is written guides and how-to articles.
Stash also offers traders a Smart Portfolio, a robo-advisor that creates an investment portfolio by your personal financial goals, risk tolerance, and time horizon. The Smart portfolio changes the allocation of the portfolio whenever it drifts from your goal by rebalancing every quarter. However, you'll have to invest at least $5 to get this feature, which, it's worth noting, does not, however, offer tax-loss harvesting.
One of Stash's other impressive features is its Stock-Back® Card – a debit card linked with a digital bank account and is FDIC-insured using Green Dot Bank. There are zero minimum balance fees and zero overdraft fees, and users can access over 19,000 fee-free ATMs.
Instead of receiving rewards points or cashback, cardholders can earn rewards in any stock of their choice. However, note that the amount of stock you'll receive is pretty meager — Stash Growth users can receive 0.125% back on purchases, while Stash+ customers will earn 0.25% back.
Stash App: Pros & Cons
It has a good selection of investment assets, plus some crypto assets.
Offers managed portfolios that provide robo-advisor functionality.
Offers a variety of stocks from different companies and ETFs.
Has an online bank account that features budgeting tools
Using a debit card for purchases can earn you rewards in fractional shares of stock.
Cons
The bank account doesn't offer any interest.
Monthly subscription fees are quite expensive for smaller portfolios.
Robo-advisor manages taxable investments only
Unavailability of human, financial advisors
Unavailability of automatic tax-loss harvesting.
Acorns: Best For Automated Savings
Acorn is a great app that's especially useful for new investors and can help people imbibe the benefits of investing and saving, even in small amounts. With a minimum investment of only $5, investors can start to build a portfolio of ETFs to meet their financial goals.
In addition, Acorns allows you to "round up" purchases to the nearest dollar and then invest the additional money into your portfolio. On the surface, these small investments can add up over long periods.
However, while Acorns can be a great choice for those just delving in due to its relatively low minimums and simple features, its fees can be above-average for people with small sums to invest. Also, you won't get certain features commonly found on other robo-advisors, such as tax-loss harvesting and advanced tools.
Acorns App: Features
Acorns are renowned for its hands-off managed portfolio as well as its Round-Ups feature that helps you grow your money in the market. Additionally, Acorns will help automatically rebalance your portfolio to keep your investments on track. And the Round-Ups feature makes it easy to place investing on autopilot; this tool helps makes investing accessible for almost anyone.
It even allows you to choose to create an ESG portfolio composed of ETFs that offers exposure to other sustainable companies.
Acorns also offer a checking account, having most of the added features of a traditional bank account, such as mobile check deposit, direct deposit, a debit card, and fee-free withdrawal from more than 55,000 Allpoint ATMs globally.
If you're set on learning the ropes of the stock market, the company offers custom financial content on the go. In addition, you can find other educational resources like a Grow + CNBC website and a "Money Basics" blog.
You can download the Acorns app for free in both the App Store (where it has 4.7/5 stars) and on Google Play (where it has over 4.6/5 stars) and start your investment process.
Acorns App: Pros & Cons
Pros
Opening a deposit account is free.
Invests even the smallest money from everyday purchases
Customizes users' portfolios according to their financial goals, risk tolerance, and timeline.
Offers Acorns Sustainable Portfolios to help automate ESG investing.
Automatically rebalances portfolio
Access to educational content and videos that teaches investment.
Cons
Investment options are limited.
The monthly fee can be quite steep if you're not investing much.
Frequently Asked Questions Related To Best Micro Investment Apps
What Is Micro Investing Apps?
Micro-investing apps are mobile apps that automate the process of investment by helping users to invest and start small amounts of money periodically. Micro-investing platforms differ from conventional investment schemes in the sense that there generally offer no minimum limit on the amount you can save.
What Is The Best Investment App Right Now?
Betterment, Acorns, Wealthbase, and Fidelity Investments are currently some of the best investment apps out there. They generally offer low-cost investment, impressive app features, and zero or low commission fees. Besides, they're free to join and are great for even beginners.
What Is The Best App For Investing And Saving?
Acorns. Acorns and as one of the most popular apps that allows you to put your spare money into an investment account. Once you link a credit or debit card to the fintech app, Acorns will automatically round up your purchases to the next dollar, investing that spare cash into a diversified investment portfolio for y your goals.
What Are The 3 Best Micro Investment Investments Platforms?
Robinhood, Stash, and Acorns. These apps are awesome for their unique features, great customer support, low fees, and educational support. Besides, there are free to sign up for and offer the best investment for small and medium businesses. And their app has decent ratings on Google Play and Apple Store.
How Do I Start Micro-investing?
Firstly, sign up for an investment platform and link the account to your bank account. Then the investment app will allow you to deposit small amounts of income from your checking account into your unique investment account on a recurring weekly or monthly basis depending on the agreement.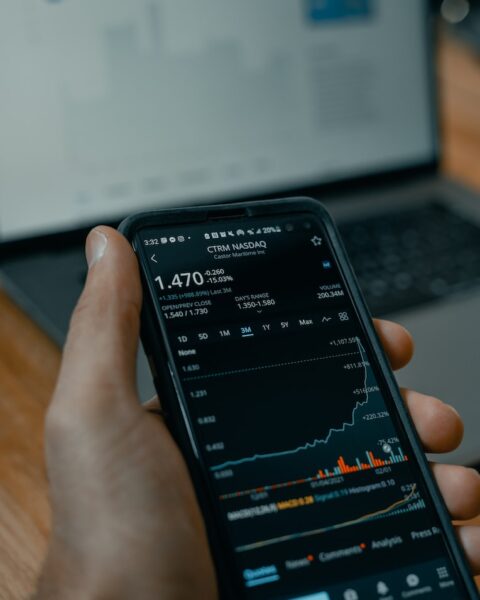 What is The Best Investment App for Beginners?
The following are the best investing apps for beginners: Fidelity, E-Trade, Broking Invest, TD Ameritrade Investing App, Groupon, Acorns, Betterment, and Ally.
What's Micro-investing?
Micro-investing is a type of investment that enables you to set out a little amount of money for investment. This money is invested into the market through Exchange-traded funds (ETFs) or fractional shares capital.
How Do I Invest in Micro Stocks?
Download a micro-investment app to invest in Micro Stocks and connect your debit account to the bank. After responding to a questionnaire that ascertains your financial objective and risk tolerance, you can decide to invest in stocks listed in the app.
Can You Get Rich With Robinhood App?
By investing in dividend-paying companies, you may profit from Robinhood. The dividends can be reinvested to generate compound interest.
Are Micro Investment Apps Worth It?
Investing in Micro Investment Apps is worth it. It is a cheap way to get into the stock market. Micro Investment Apps offer a lucrative way to increase your little money.
Is Robinhood a micro-investing platform?

Apps for micro-investing have grown in popularity as the stock market has risen. Do they function if it dives? With little prior expertise and just a few dollars to invest, it is now simpler than ever to invest while on the move with new investing applications like Robinhood, Acorns, and Stash.
Do Investment Apps Really Work?
Yes! Micro Investment Apps is legit and actually works. It is an easy-to-use less expensive app that offers in-person financial guidance and allows for minimal initial payments.