Although many Americans have purchased timeshares, most eventually lose interest because they either signed the contract without fully understanding it or underestimated the overall cost of ownership.
If you find yourself in the unfortunate position of having a timeshare that you have no need for, we can connect you with the top timeshare exit firms in the industry.
The purpose of timeshare exit firms is to help you legally terminate your timeshare contract. Timeshare exit companies have proliferated in recent years, particularly in the United States, in response to the rising demand for their services.
However, unfortunately, many of these businesses actually engage in fraudulent practices.
We have done the homework for you and assessed the 12 best timeshare exit businesses to help you avoid scams like these.
Top Timeshare Exit Companies
Outlined below is a comprehensive list that identifies 12 top timeshare exit companies you can select from if you're looking to cancel or renew your timeshare.
1. Sapphire Timeshare Cancellation

This is a legit family-owned timeshare exit company with headquarters in Orlando, Florida. With more than two decades of combined timeshare experience, this company boasts of several good testimonials from many customers both past and present with positive reviews on Google.
Furthermore, Sapphire doesn't sell, transfer, rent, or buy the timeshares. It ends just on the consumer protection laws and regulations to help you eliminate your timeshare; the company works with you to pinpoint any deceptive practice during your sign-up and purchase process.
Timeshare companies are frequently known to pressure people into buying. Sapphire on the other hand helps you take appropriate actions to set you free from the agreement.
Highlighted Features
Offers personal credit protection.
It charges a flat fee, and it averagely costs $3000 to $4000.
Works with any timeshare owner; both local and international timeshare owners.
Has a good reputation and positive track record.
2. The Resort Advisory Group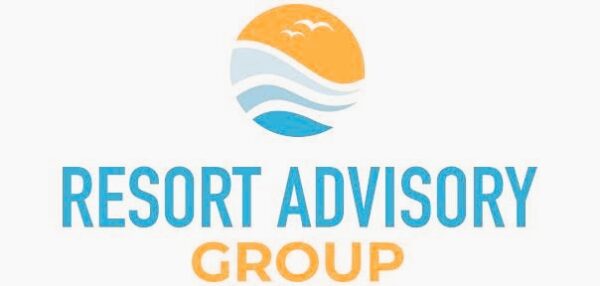 This is another reputable timeshare exit company making the list. Resort Advisory Group is located in Irvine, California.
The company has numerous positive online reviews and has got over 11 years of experience. Now, with this experience, they help a lot of individuals eliminate all timeshare fees and every other hassle particularly associated with timeshare exit.
The Resort Advisory Group carries you along the process of your timeshare exit, including discussing the plans to exit the contract with you.
They charge a fee only after assessing your case to make things easier for you, although it's also possible to try to haggle the price to suit your budget.
To learn more, you can read through the FAQs placed on their website.
Highlighted Features
Well-established reputation on numerous platforms.
Offers a no upfront fee escrow option.
Offers free consultation.
Cost varies based on the case, but usually around $3,000 to $6,000.
Offers credit protection services.
3. Timeshatter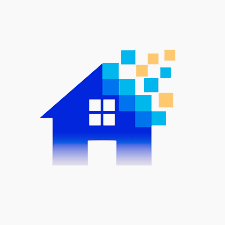 Another company that can assist you in getting out of your timeshare without stress is Timeshatter. Although this company is relatively new, it has assisted over 2,500 timeshare owners since its inception with the number of experts they've got on their team.
Timeshatter works by evaluating your current contract and matching you with a professional who can legally get rid of it.
According to customer reviews, this company also offers reliable and trustworthy service.
Highlighted Features
Experienced group of professionals with a combined decade in the field.
Trustworthy service from an established company.
4. The Timeshare Specialists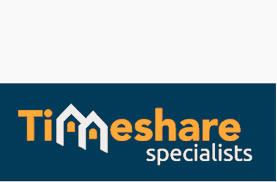 Timeshare Specialists is located in Bozeman, Montana, with over 15 years of experience. This company offers three different services to help you eliminate your timeshare contract.
Firstly, they offer a "Guaranteed Transfer Program" to help sell your timeshare.
Another service they offer is the "Timeshare Buy Back," with which they make you an offer if you own a high-end timeshare.
Lastly, they offer the "Timeshare resale tips and tricks," where they show you how you can resell your timeshare.
Another thing particular with this company is that within 8 to 12 weeks of registration, you're free from your timeshare agreement.
On their website, a timeshare calculator calculates what you will pay for your timeshares in the coming years and how much you will save by exiting your timeshare contract.
Highlighted Features
They've got a solid and good reputation.
Provides a variety of timeshare exit strategies.
No upfront fees.
5. The Newton Group Transfer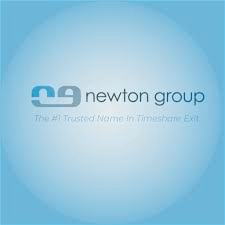 This company is one of the oldest timeshare exit companies. Not only have they been long-standing, but the company has what it takes to provide customers with better timeshare exit offers. They've also been doing quite a good job for a while now based on its rating on Google and Trustpilot.
The Newton Group offers two different options for you to exit your Timeshare. One is the "Timeshare Transfer Exit," and another is the "Timeshare Attorney Exit." Based on your preference, the company goes for the perfect option that perfectly suits your situation.
In addition, while they examine your case before charging you a fee, the price range is usually within $3,000 to $8000.
The Newton Group is a pretty good option if you want an experienced exit company with a good rating. However, you should also know that they don't offer an escrow payment option, which means they charge upfront fees.
Highlighted Features
Offers free consultation.
Charge upfront fees.
Offers two different timeshare exit solutions.
Longstanding and trusted reputation.
6. The Seaside Consultants Group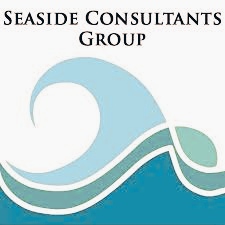 This is another top timeshare exit company that's located in Encinitas, California. With its proven timeshare exit strategy, they've amassed a 100 percent customer satisfaction rating.
The Seaside Consultants also provide special offers to help timeshare owners, especially those that signed the contract under false information, deceit, and high-pressure sales.
According to its reviews, the company is pretty much transparent with all the exit processes, and they carry you along with their team of professionals to expertly eliminate your timeshare contract.
The company also provides a "Timeshare Exit Cost Calculator" so you can understand everything you're paying.
Highlighted Features
Offers an escrow payment option.
Offers a free consultation service.
Provides credit protection services.
Cost varies based on cases, but the average cost ranges between $4,000 to $8,000.
7. The Centerstone Group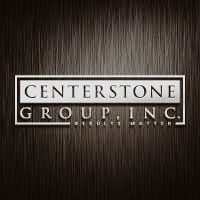 This timeshare exit company makes the list for several reasons. One being that it has got over 30 years worth of experience handling timeshare issues.
The Centerstone Group also has multiple timeshare exit strategies to help you resolve your contract on time at a very affordable cost.
This organization, which has its headquarters in Las Vegas, has countless good remarks from satisfied clients and high marks across a wide variety of rating systems.
Their cost of service varies based on certain factors, including the exit program you qualify for, how long you've owned the timeshare, and the state you reside in.
Highlighted Features
Top-notch customer service.
Multiple exit strategies.
Faster and cheaper strategies.
8. The Timeshare Compliance Company

The Timeshare compliance is located in California with nearly a decade of experience and claims to be an "Advocacy group" on its website.
You should also know that they don't take on just any clients; you must meet the eligibility criteria. They assist timeshare owners, particularly those with contracts on unfavorable terms.
They've also got numerous legal professionals who work with attorneys to help you eliminate maintenance fees.
Additionally, with this company, cases are expertly handled by a team of professionals that properly frees you from bad timeshare contracts using legal means.
The Timeshare Compliance Company assesses your case first and then sends a personalized quote of your fees. Acording to their website, the average fee is around $4,000 to $8,000.
Highlighted Features
Offers escrow option, which eliminates all upfront costs.
Highly responsive team.
Get rid of timeshare liabilities.
Provide personal credit monitoring services.
9. EZ Exit Now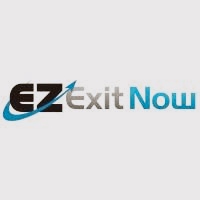 On 9th position, we've got EZ Exit Now company. This company has got good reviews and is trusted by customers to get rid of your timeshare problems. This company says it's a "faith-based group" and offers a free one-on-one consultation to evaluate and assess your case. Subsequently, they determine your exit options before proceeding with your cancellation process.
Furthermore, this company has got numerous reviews and testimonials on its website to support its credibility.
Similar to other companies on this list, the cost for registering with this company also varies with the complexity of your timeshare contract.
Still, according to reviews dropped by past customers, the average cost ranges around $3,000 – $8,000. It's also negotiable.
Highlighted Features
Offers a 100% money back guarantee.
Offers free consultation.
Variable cost options.
10. Lonestar Transfer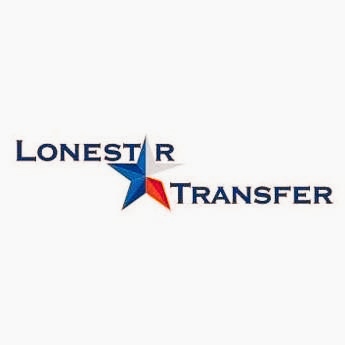 Lonestar Transfer company makes this list not only because of its decade-timeshare cancellation experience but also because of the extremely positive reviews it has got on different customer review platforms.
This company offers two types of timeshare exit strategies. One is the "Timeshare Transfer," and the other is the "Mortgage Cancellation."
Another interesting feature of this comp is that they not only terminate your timeshare contract but also get you out of any remaining mortgage obligations.
Although it's cost varies, it is less than other companies as most pay between $3,000 and $6,000.
Highlighted Features
Offers free consultation.
The company had variable cost options.
The fee is paid in full upfront.
Get a service that's personalized for your situation.
Offers 100% money back guarantee.
11. The Wesley Financial Group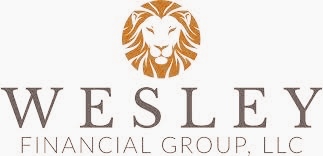 The Wesley Financial Group Transfer is one of the largest exit companies in the industry with its existence for up to a decade. This company helps get rid of your timeshare mortgage and maintenance fees.
The company is very selective and doesn't accept every case. Still, they specialize in timeshare owners who feel pressured or misinformed before signing a contract and can also accept timeshare owners who can no longer make payments.
To back up their solid reputation, the company has also got video testimonials and reviews on several trusted platforms, including Trustpilot.
The average price charged by this company, according to customer reviews, is between $4,000 and $7,000.
Highlighted Features
Offers 100% money back guarantee.
Offers free consultation.
Cost varies.
12. Vacation Ownership Consultant Services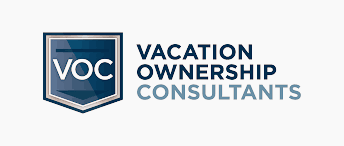 Vacation Ownership Consultant Services is based in Scottsdale, Arizona, with over seven years of experience.
The company has got a ton of attorneys to assist you in terminating your timeshare contract legally. This company claims a 100% success rate as they are choosy and don't take on just any cases.
Furthermore, they provide a one-time charge fee and have a guide on their pricing method. Although there's no specified cost, but based on the review of past customers, the average cost ranges between $3,000 to $6,000.
Vacation Ownership Consultant Services does not charge any additional costs beyond what is disclosed, and the company is entirely devoted to assisting timeshare owners in escaping their obligations under their agreements.
Highlighted Features
Highly affordable.
Offers free one-on-one consultation.
Solid reputation.
What To Look Out For In A Timeshare Exit Company
In order to avoid falling into the wrong hands, there are several characteristics of a timeshare exit firm that you should search for. These things are as follows:
Free consultation service offers.
To determine the best based on online reviews and any other ratings. 
The best possible cost of service.
Reputable name and services.
Improved timeshare exit strategies.
Perfect escrow payment options.
How To Avoid Timeshare Exit Scams
With the rate at which scams and other fraudulent activities take place on the online space, it's very important that you know how to navigate your way around them and avoid unnecessary loss of your hard-earned cash.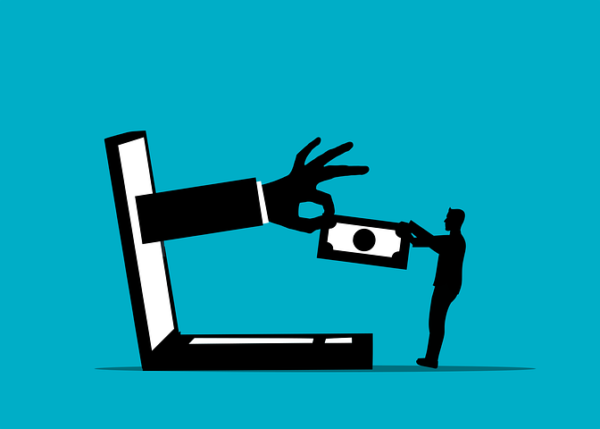 Outlined below are tips to avoid scam timeshare exit companies.
Once an exit company lacks reviews and ratings on reputable rating platforms like Trustpilot, Google, and others, you should know the company can't be trusted.
While good companies do all the work themselves, others will outsource your timeshare case to law firms and pocket the majority of the fee without caring for your best interest.
You should check online to see if it has any reports of lawsuits or regulatory action.
Get everything down in writing
Most of the reputable timeshare exit companies have got contracts, and even the scam ones too have. So ensure you read through the contract properly to understand all the contract terms, so you know what you're going through.
If there's any unclear term, get them to make you understand; if not, pull back.
Conclusion
While some timeshare owners regret their purchase, some are happy with it. But if you're among the ones that regret your purchase, don't worry; many reputable timeshare exit companies are available to assist you.
All you need to do is ensure that you don't start working with just any company as there are numerous scam exit companies out there, but to save your time.