Last updated Feb. 14, 2023 by Peter Jakes
In today's world, playing video games is a legitimate source of income. But on the other hand, being an expert necessitates a significant amount of effort. It is not a get-rich-quick scheme and requires effort before you can see results. The video game industry is oversaturated. It will help if you stay current to stand out and create a stable source of income for yourself. we will outline the ways to make money playing games even if you are not an avid gamer.
How Much Money Can You Make Playing Games?
Think about how big the video game industry is to get an idea of how much money can be made in gaming. A report by the game market research firm Newzoo says that about one in five people worldwide play video games. By 2023, the number of gamers is expected to grow from 2.95 billion in 2022 to 3.07 billion.
According to a report by market research firm Grand View Research, the value of the global video game market was $195.65 billion in 2021. The market is expected to grow at a compound annual growth rate (CAGR) of 12.9% from 2022 to 2030. IBISWorld, a market research company, looked at data from this industry and found that in 2020, it employed nearly 300,000 people.
Even though this number doesn't directly show how many people work full-time in the video game industry, it does show how many people are needed to keep the industry going. For example, the video game industry is supported by a similar number of open-source developers, beta testers, reviewers, bloggers, brand ambassadors, social media marketers, and others who don't work full-time in an office or from home. There are also a lot of companies that pay you to test games, showing how big the revenue of the gaming industry is.
In addition, there are many ways for people who don't play video games as their full-time job to make extra money from their favorite hobby.
This article highlights six ways to make money playing games, even if you are not an avid player.
Related: 43 Best Video Editing Software (Edit Videos quickly)
Ways To Make Money Playing Games
1. You Can Get Paid to Stream Live Games Events
Anybody can broadcast their games in real-time to the whole globe. Aim for a large audience or a devoted following. You can use Twitch or YouTube to promote video content.
Solitaire Cash pays you to play your favourite classic game for real cash prizes. So when you play this game of brain-teasing fun, you can fill your pockets with rewards.
Download Solitaire Cash for free to begin competing in cash tournaments for real money with no ads interfering with your gameplay…
Download the free Bingo Cash app and start playing your favorite game from the comfort of your own home. Just like the classic but with daily bonuses, fun challenges, and skill-based tournaments.
With this entertaining and free app, you can put your bubble-shooting skills to the test. Bubble Cash has a fun modern twist and is ideal if you enjoy solving puzzles and are competitive. Compete against other players to see who can blast their bubbles and clear the board the fastest – players who finish in the top three winners! Plus, there are no ads, so you won't be distracted while popping bubbles.
You can collect Soul Gems and exchange them for rewards by playing free online games on Gamehag. Earn free Robux, a Steam Wallet, a Prepaid Mastercard, and other goodies! Gamers will enjoy playing games, completing tasks, and receiving Gamehag rewards.
Mistplay is a fantastic Android app that rewards you for trying out specific games on its platform. In addition, the app gives users gift cards for playing various games on their mobile devices. Users, for example, can earn points by participating in in-app games to receive gift cards from retailers such as Amazon and Google Play and even virtual Visa gift cards.
Mistplay compensates you for your time playing the game on their mobile app. You can even play with friends to level up your avatar and earn units – Mistplay's virtual currency – faster. They also facilitate user communication and provide a chat feature, encouraging connections within the gaming community. The great thing about Mistplay is that there are no fees.
Can I make Money through Streaming Video games?
An audience can only be built over a long period. For months or even years, you may not be able to acquire devoted followers. You'll require thousands of regular viewers to make a livelihood by broadcasting computer games. The way to succeed is by being an expert in what you do and being different.
How to Start streaming Video Games for money
To get started, you'll need streaming software, a good computer, and a game loved by the public.
Twitch is the largest stomping ground for streamers, with 140 million active monthly users. It's also where the lion's share of earnings as a gamer can be made – by a long shot. If you are asking how much Twitch streamers make, full-time Twitch streamers can earn more than $5000 per month (before ad revenue), with the best potentially earning much more.
How to Make Money Playing Video Games on Twitch
To access most of Twitch's monetization options, including money from subscriptions, bits, and ads, you must first become a Twitch affiliate. To be invited to become an affiliate, you must have completed the following activities within the last 30 days:
50 subscribers
Streamed for at least 500 minutes on seven different days.
A minimum of three concurrent viewers
Once you've been accepted, here's how you can make money on Twitch:
Subscriptions– are $5 per subscriber, with Twitch taking 50%. So to earn $100 per month playing video games on Twitch, you'll need at least 40 subscribers.
Bits– are Twitch's built-in donation system, but people don't use them as much (because Twitch takes a 30% cut).
Ads – approximately $250 per 100 subscribers. Twitch will only pay ad revenue if it exceeds $100 per month.
Sponsorship and endorsements: vary according to the brand and partnership. Sponsorships can include gear endorsements or paying streamers to play specific games. These are said to be worth up to $10,000 per hour for the most popular channels.
Donations – Anyone on Twitch can receive a donation. Most viewers donate between $1 and $10, though it's not uncommon to receive insane donations on Twitch that will make you cry/laugh/vomit with joy.
Finally, Twitch is an excellent platform for building communities and providing raw, DIY-style content. It also has some of the best monetization options and fairly broad content guidelines.
2. Be a Game Tester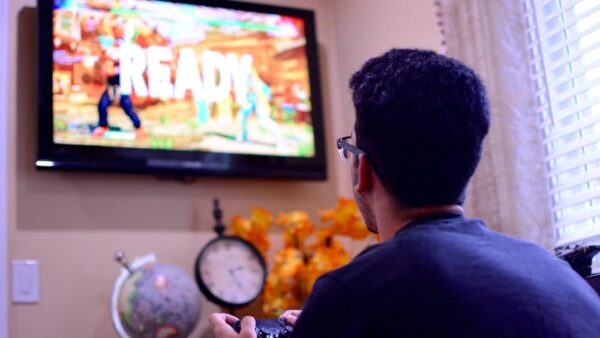 Before a game is launched, it goes through many stages of development. When a game is near completion, the creators rely on other parties to give feedback. You can make money as a game tester and get paid for sharing your honest opinions on a game before it is launched.
On the other hand, a professional game tester tries to 'break' a game, find ways to mess it up or analyze why it may or may not be fun for users. This gives game designers a lot of information about where their game needs to improve.
If you enjoy trying out new games and making a difference in the end product, this could be a good side hustle or career. A quick search on Indeed yielded several job postings with annual salaries ranging from $30,000 to $85,000.
3. Video Game Coaching
Video game coaching is an excellent option if you have a deep understanding and passion for specific games. Tutorials, screen-sharing walkthroughs, and group classes can help you teach other gamers. Wouldn't it be great to be compensated for sharing your tips, tricks, and advice?
You can set your rates (typically $30/hour and up) and availability on platforms like Gamer Sensei. However, not all coaches who apply are accepted. While this keeps the platform's quality high, it can be discouraging if you're starting.
Another option is to set up some coaching gigs on Fiverr for your favourite games or to look for clients locally. Put yourself in the shoes of your potential customer when creating your profile. Why should they employ you? What video game experience do you have?
Your rates will vary depending on your experience levels, the popularity of the game, and the competition levels. Most video game coaches charge by the hour, usually between $20 and $200. However, group classes could earn you even more money.
4. Create a Podcast and YouTube Channel Devoted to Video Games.
You can create a podcast or start a YouTube channel dedicated to video games to make money as a gamer. Also, there are a lot of good podcast hosting platforms to choose from if you want to start a podcast for video games. You can start a YouTube channel, and on your YouTube or Podcast, you can host interviews and discuss game-related topics. Ads and sponsorship are the ways to monetize your YouTube channel.
Patreon subscriptions may also be used to support this format.
You'll need a large following to start making money on YouTube or podcasts. People will only watch your content if it is interesting and engaging enough. Shows that aren't entertaining or have poor production values won't prosper.
Aside from streaming, you can also create:
engaging video game reviews
gameplay tutorials
Give useful gameplay hints.
Followers can refer you to their gaming friends, and the revenue can quickly add up. YouTubers who make money from video games use a combination of:
Ad revenue from YouTube– $5 for every 1000 ad views. You can potentially make a lot of money through YouTube ads as long as your content adheres to YouTube's ever-changing community guidelines. There are also many options for the type, timing, and location of advertisements you want to include in your videos, which can help curate your channel experience.
YouTube partnership program– Viewers who have at least 1,000 subscribers and are a member of the YouTube Partner Program can become paying subscribers to your channel (as opposed to YouTube's standard subscriber button on all videos).
Affiliate promotion
Product and merchandise sales
● Super Chat and Stickers –
Super Chat and Stickers, similar to Twitch's 'bits' donation system, allow viewers to make donations with special pinned comments and emotes. YouTube, like Twitch, takes a 30% cut of the money earned this way.
Brand collaborations and sponsorships – Paid partnerships enable popular streamers and podcasters to earn thousands of dollars. Brands typically expect you to mention their product and its benefits to your viewers and offer incentives (like a store discount with a unique code for your channel).
Donations and support from viewers
The average advertising revenue for video game channels is $3-5 per 1,000 views. With a popular channel, that can quickly add up!
Another popular way to make money on YouTube is the YouTube monetization strategy is to make product recommendations and include your affiliate link in the description. You'll earn a commission if someone purchases through your link.
5. Create Video Game Tutorials and Guides
PvP games are popular among newbies who are always in need of video tutorials. By supplying them with the information they need, you can make money. For example, you can create a website dedicated to game tutorials and post video guides on YouTube or publish guidelines as ebooks.
The more popular a game is, the more competitors you'll have if you want to profit from creating tutorials. You'll need to devote a lot of time and effort to become an expert in your field, and you'll need to market your guides.
People can use guides or tutorials for video games to learn how to beat hard levels or get better at playing. It's another way to make money with your skills. After you've made the guides, you can share them on social media, put them on YouTube, or sell the whole set as an online course.
Even though this isn't a video game, it may still be useful. For example, Kat Norton made videos on how to use Excel better on TikTok. Those went viral, and she made an in-depth training program for Excel and other Microsoft products. (And turned those into a business that made a lot of money!)
6. Become an E-Sports Star
ESports, which stands for "electronic sports," are competitions where people play video games to win prizes. Professional players usually compete against each other in a multiplayer contest, either individually or as part of a team. How streaming has changed in the last ten years is why esports are becoming more popular.
As more gamers want to see competitions for their favorite games, more game developers have started competitions to show off their games and pay for the tournaments.
Games like:
first-person shooters
battle royale fighting
multiplayer online battle arenas,
real-time strategy, and
sports are often played in competitions.
There are many e-sport franchises to choose from if you are good at competing and want to push the limits of a certain game or format. These games include:
Super Smash Bros.,
Dota,
Valorant,
Street Fighter
League of Legends,
StarCraft, and
Overwatch.
Counter-Strike
Huge tournaments like the League of Legends World Championship and the Intel Extreme Masters draw many people and give the winners even bigger prizes.
Other Ways to Make Money Playing Video Games
Consider a Career in Games Journalism
Are you a writer? If you are, you can publish game news, write game reviews, and interview popular gamers In the industry. Working as a freelance writer for a website or establishment gives you control over your income. Ads, subscriptions to Patreon, or other monetization methods can be used if you build your website.
How to Make Money as a Game Writer
Games journalism is a competitive field. As a starter, you'll have to work for pennies to build your writing portfolio. However, platforms like Upwork and Fiverr are packed with individuals seeking game writers.
Being a content creator is the most diverse and accessible way to earn money while playing video games. It is also one of the highest-paying online jobs to make cash from. Content creation is the best place to start if you're creative, persistent, can use the best video editing software and have some basic video skills.
Write Video Game Reviews
Does your tween or teen write well and know how to use a controller? They might want to look into what they can do to write reviews and news about video games. (At the very least, game makers might send them free copies of their newest games.)
When your child starts on this path, they'll likely write reviews for free or for the chance to have their work published.
Don't turn down this chance right away! These published pieces will make up their writing portfolio. Your child can send them to publications that pay as proof that they can write well and have a critical eye for video games and the gaming industry.
When your child is ready to start getting paid to review games, they can expect to make about $30 per hour (remember that they might only write one or two hours a week when they first start).
After that, they can look for freelance jobs on gaming websites and send a pitch that includes the game they want to write about, why they want to write about that game, and why they are the best person to write about the topic or game.
Acquire Sponsorships by Organizing Gaming Tournaments
Organizing tournaments for PvP gamers is a widespread practice. You can make money by hosting tournaments and having sponsors. However, live streaming is one of the most lucrative ways to make money in gaming.
Teach Video Game Design
If you already have some experience in how video games are made, you could turn around and teach others. Instructors can make money teaching video game design techniques and basic coding vocabulary and concepts.
If you like working with kids, take a look at Outschool. Here you'll create an engaging class for future game designers and developers.
If your content is better for adults, you might create a pre-recorded class for Udemy or Skillshare. You'll earn a small royalty for every student who joins, with top instructors making thousands of dollars a month.
Build Your Own Video Game or App
How cool would it be to have a popular game on the App Store that you made yourself? If you don't know how to code or make games, you can learn with courses like this. 70% of app sales or in-app purchases go to the developer. For a popular game, that can be a good way to make money.
Sometimes the easiest things are the ones that do the best. On Wordle, for example, you have six chances to guess a 5-letter word. Then, a few months after starting it, its creator, Josh Wardle, sold it to The New York Times for more than $1 million. If the proposal is accepted, you can use your gaming skills to make the game you've always wanted to play.
Make and Sell Your Own Video Games
Platforms like Roblox make it easy for kids to make their games or in-game items and sell them through an in-game marketplace to make money, though there are age limits. Creators 13 years or older can use Roblox to make and sell video games or other items, like virtual Gucci bags, and earn Robux from other players.
The platform's Developer Exchange Program can then be used to trade Robux for real money (DevEx). Steam is another place where young people can make games and share them.
Crypto Gaming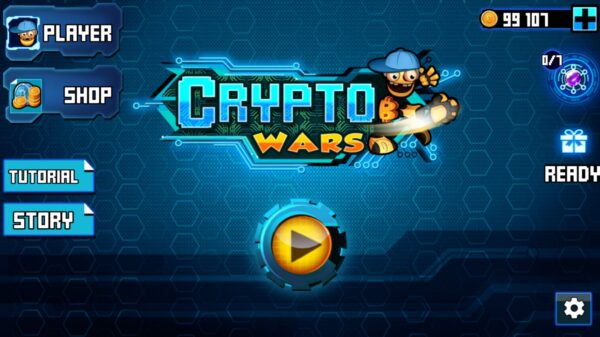 The rise of cryptocurrency and NFTs have provided video gamers with a new revenue stream and easier ways of making money with cryptocurrency. For example, in Axie Infinity, players raise, trade, and battle NFT pets known as Axies. As you level up, your characters gain value and can be bought and sold.
Axie Infinity Shards, the in-game currency, can then be purchased or sold on exchanges such as Coinbase. Crypto gaming is an area to watch.
Play to Earn Games
Due to the unstable nature of cryptocurrency and non-fungible tokens (NFTs), "play-to-earn" (P2E) games like Axie Infinity, Splinterlands, and Star Atlas may not be the best way to make money in gaming. Blockchain technology can't be used in games on big gaming platforms like Steam and Minecraft. Even though it's not always bad to play these games, parents should keep an eye on in-game purchases and keep an eye on teens who play.
How to Make More Money Gaming
Once you've mastered the art of making money through gaming, you can consider how to increase your earnings even further. Here are some important pointers to help you earn even more money while gaming:
Participating in online tournaments:
Gaming sites and the major league gaming circuit provide excellent opportunities to earn substantial income, so it is worthwhile to consider. In addition, you can improve your skills and feel more confident participating by watching videos and tutorials.
Investing in the right gaming equipment:
Investing in items such as headsets, keyboards, and gaming laptops can significantly impact your gaming abilities.
Examine the earnings of other professional gamers:
The more you look at others in the industry doing similar things to you and how they make money, the more ideas and inspiration you can get to increase your earnings and differentiate yourself from the competition.
Work with gaming companies to create sponsored deals, such as giveaways and cash rewards for followers, to increase your reach and engagement (and thus your earnings).
How Much Can You Make with Online Games?
The amount of money you can make playing online games is determined by time, chance, and gaming experience.
Professional gamers (those who live-stream and are sponsored) earn an average of $60,000 per year, with top earners earning up to $15,000 per hour. Then some are fortunate enough to find work as professional video game testers or video game journalists and earn a healthy salary ranging from $50,000 to $100,000+ per year.
How Do Games Pay Out?
Each gaming site pays slightly differently, so you should read the rules before playing. Consider the site's payment options first. Gift cards, online currency, prepaid credit cards, a check, or online currency could all be obtained.
Then there are payment schedules to consider. Some websites will pay you whenever you make a request. Others have payment schedules that are weekly or monthly. Other sites may require you to have a certain amount of money to cash out.
Related: 30 Best Side Hustles To Start With $100
Bottom Line
Making money from video games would not have been possible a few decades ago. However, in our modern, technologically advanced world, there are numerous opportunities to turn a video game hobby into a lucrative career. And, if not a job, a good side hustles to supplement your income.
Making money with online games is worth a shot if you enjoy gaming. There are real-money games for those who enjoy performing in front of an audience or competing in tournaments and options for more behind-the-scenes work.
Make sure your expectations are reasonable. Unless you pursue a traditional full-time job in the online gaming industry, your chances of earning a six-figure salary are slim. However, if you put in the time, effort, and commitment to building your platform and skills and connecting with an audience, your gaming habit can become a viable way to earn money online.
Frequently Asked Questions
Q: Can I make money playing video games?
Yes, you really can get paid to play video games. With the rise of Esports, Twitch, and professional gamers, there's never been a better time to monetize your video game hobby. And the cool part is, you don't have to be a pro. Even casual gamers are getting in on the action, and in this article, I'll break down some realistic ways to make money playing video games.
Q: Which game app is best for making money?
The following games are the Best Money Earning Games to Win Paytm Cash. Play Now.
Mobile Premier League (MPL) is one of India's top online gaming platforms for winning real money.
Carrom Clash.
Solitaire Cube.
Ludo Win.
Pocket League.
21 Blitz by Skillz.
Snakes & Ladders.
Q: Is Gaming for money and Gambling the same?
Gaming is legal and doesn't involve any form of gambling. You earn money for your skills with gaming, while gambling involves betting.
Q: Do video gamers make a lot of money?
If you're good enough to make an official team, you can expect to be paid around $500 and $5,000 monthly.
Q: How do gaming platforms make their money?
Ad revenue and paid partnerships are common sources of revenue for gaming content. As previously stated, your monetization options vary slightly depending on your platform, but the same principles apply regardless of where you build your following.