Podcast hosting platform is becoming a great content marketing channel, and it's no surprise that you have decided to join the trend.
But before you leap into the world of podcast hosting, you need to decide on a platform to host your podcasts.
There are many popular podcast hosting sites, but this article narrows them down to the best 25. Take a look at them!
25 Most Popular Podcast Hosting Platforms
PodBean

PodBean has a simple, intuitive, and user-friendly interface that enables you to upload, supervise, publish, and promote your podcasts in minutes.
This hosting site is unique as it offers crowdfunding options for creators using its site.
With PodBeans, you have a variety of ways to make money.PodBeans allows you to sell virtual tickets for your live streams, and it also allows you to receive virtual gifts. PodBeans enables the conversion of these virtual items to cash.
PodBeans also allows you to interact with your listeners in real-time.
In addition, PodBeans provides you with data on your listener's geographies, the devices they use, the time of the day they listen to your podcast, trends, and more.
It offers unlimited audio and video hosting, a free podcast website, email integration, domain integration, and more.
Pricing ranges from $9/month to $99/month. It also offers a paid plan.
Key Features of PodBeans
Live Streaming
Advanced Integrations
Monetization capacities
IAB-certified podcast analysis and Intuitive charts
Scheduled publishing
Other features include custom cover tools, embeddable players, Amazon Alexa, social media auto-sharing, recording tools, collaboration tools, and more.
Buzzsprout

Buzzsproutis another popular podcast hosting platform. This platform enables you to easily host, track, and promote your podcast. It also comes with monetization options and third-party integrations.
Buzzsprout allows you to list your podcast on all major podcast directories like Spotify, Apple Podcasts, TuneIn, Alexa, and more – this enables you to reach a vast number of listeners.
As a beginner in Podcast hosting, Buzzsprout makes it easy for you by providing accessible learning materials to guide you through your podcast journey.
Pricing starts at $12/month and ends at $24/month. It also offers a 90-day free trial period.
Key Features of Buzzsprout
Customization: Buzzsprout gives you absolute control over the design of your podcast website. You can also insert your website into your custom URL.
Advanced Statistics: This feature provides data on your performance and listeners.
Automatic Episode Optimization: This feature takes the stress off your hands by automatically optimizing your episodes.
Dynamic Content Tool: This feature allows you to edit segments in your podcast episodes.
Other features include transcription, social media sharing, custom embed players, multiple podcast management tools, promotion tools, unlimited team members, and more.
Libsyn
Libsyn is a popular podcast hosting site founded in 2004. It hosts, distributes, and monetizes your podcast.
It is suitable for first time hosts and professionals.
Libsyn offers no free plan, but its paid plans range from $5/month to $15/month.
Key Features of Libsyn
Unlimited bandwidth
Impressive customer support
YouTube publishing
Monetization capabilities
Available in audio and video format
Advanced analytics and audience insight
Spreaker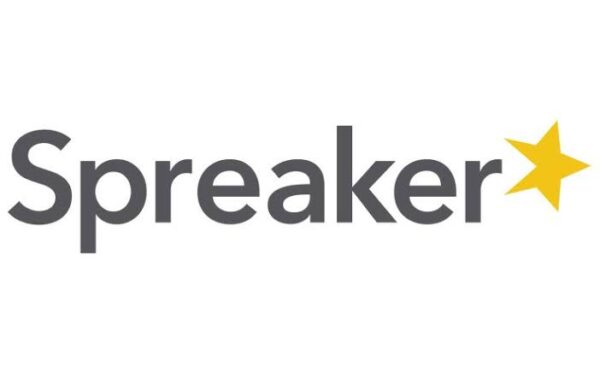 Spreaker is a popular podcast hosting platform that comes with a free forever plan. It distributes, hosts, monetizes and tracks your podcasts.
With Spreaker, you can earn money from every listen an audience makes.
This platform is excellent for creators who aspire to take their podcast hosting career to the next level. It is also suitable for large brands.
The paid plan it offers is affordable and is highlighted below:
The free plan enables you to host 5 hours worth of podcast recording)
The On-air- talent plan costs $8/month and allows for 100 hours of storage.
Broadcaster costs $20/month and allows 500 hours of storage.
Anchorman plan comes at the price of $50/month and offers 1500 hours of storage.
Publishers plan offers an unlimited number of storage and comes at the cost of $120/month.
Key Features of Spreaker
Multiple Podcast Distribution
Podcast Analytics
Podcast Recording App
Ad-free pages
Monetization
iHeart radio distribution
Unlimited bandwidth and reach to millions of listeners
Advanced statistics and Analytics
Simplecast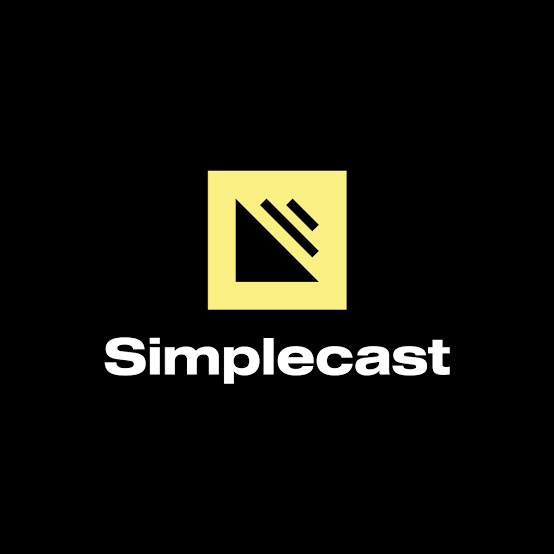 Simplecast makes it easy for you to record podcasts that can be published to Apple, Spotify, iTunes, and multiple directories.
Top brands like Facebook, Bazaar, Shopify, Medium, and Hollywood reporters use Simplecast for their podcasts.
Simplecast offer three pricing plans. The basic plan costs $15/ month, the Essential plan costs $35/ month, and the Growth plan costs $35/ month.
There's a 14-day free trial period for each of its plans.
Key Features of Simplecast
Unlimited storage and uploads
Integrated social media platform sharing tools
Customization
Collaboration tools
Listener Report
Advanced Analytics
Transistor
Transistor was released a few years ago but has become a popular podcast hosting platform.
It has a wide array of powerful and advanced features that enables you to easily record and upload your podcasts.
It is created for both beginners and large brands.
Transistor has three plans ranging from $19 to $99 per month. It also offers uh a 14-day free trial period.
Key Features of Transistor
PodcastAnalytics
Multiple platform distributions
Access to unlimited podcasts
Unlimited bandwidth
Podcast Website
Blubrry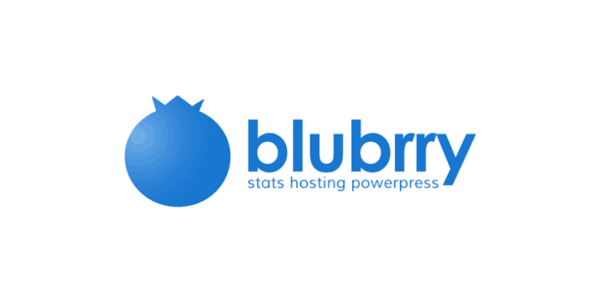 Blubrry is a go-to podcast hosting platform for absolute beginners. This is due to its clean interface, impressive customer support, advanced statistics, and easy migration process.
It comes with an embeddable player, multiple podcast distribution, easy integration with Powerpress plugin, and more.
Blubrry pricing includes:
Small ($12 per month)
Medium ($20 per month)
Large ($40 per month)
Extra Large ($80 per month)
Professional (Unlimited Storage)
Key Features of Blubrry
Private podcasting
Simple to use plugins
Powerful analytics
Unlimited bandwidth and storage
Integrates easily with social media sites
Captivate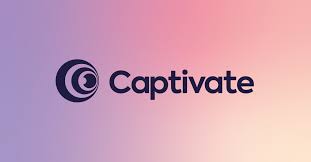 Captivate hosting platform provides a well-designed and user-intuitive dashboard that makes your work very easy.
It provides features that enable you to grow your audience and followings.
In addition to the marketing tools it offers, Captivate also provides customization tools, monetization tools, and multiple directories.
This hosting platform has three-tier pricing ranging from $17 to $90 per month.
Key Features of Captivate
Unlimited podcasts and team members
In-depth analytics
Cross-platform distribution
Castos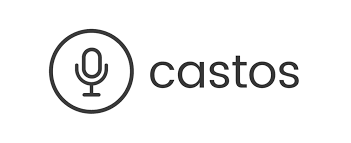 Castos is a podcast hosting platform that gives brands/ podcasters the tools they require to grow their audience and monetize their content.
It also offers outstanding features that integrate easily with WordPress.
With Castos, you can create unlimited podcasts and episodes irrespective of the pricing plan, and you can manage your podcasting activities from one dashboard.
Other features of Castos include a customizable podcast website, automatic YouTube republishing, multiple payment options, transcriptions, and more.
The pricing platform on this platform ranges from $19 to $99 per month in three-tier plans namely; Starter, Growth, and Pro. Castos also provides a 14-day free trial period.
Castos Key Features include:
An all-in-come dashboard that manages podcasts on multiple directories
Scheduled Youtube republishing and transcription
Each plan has unlimited access to podcasts and episodes.
Resonate Holdings

Resonate Holdings is a popular podcast platform for the editing and producing podcasts.
The features it offer include podcast launching, editing tools, collaboration tools, audio production, video production, marketing tools, enterprise podcasting, and more.
It also offers features that track your listener's Geographic and more.
With Resonate Holding, you can enjoy a 45-day free trial for all its pricing plans. Paid plan starts at $25/month.
RSS.Com

RSS is a hosting platform that has been in the podcasting space since 2005. It's a podcast hosting site that's easy to use with its creative tools and resources.
RSS has various pricing options that start at $12 per month. It also has a free plan for starters; however, after posting your first episode, you will be required to pick a plan.
Key Features of RSS.Com
All-in-one platform
Customization
Cross-platform analytics
Unlimited bandwidths
Multiple monetization options
Access to a free podcast website
Chapters, transcripts, soundbites, and more
Cross-platform analytics
Other features include episode scheduling, embedded episode player, social media sharing tools, automatic distribution, and more.
Audioboom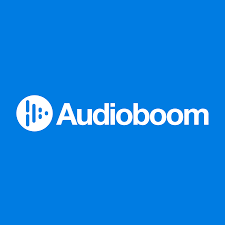 Audioboom is another podcast hosting site that creates room for creators to make money.
This podcast hosting platform markets itself as the best podcasting site for content monetization.
Audioboom offers two pricing plans.
Podcasters plan: This plan is suitable for podcast hosts with less than 10,000 listeners per episode.
Podcasters Pro: This plan is suitable for content creators with over 10,000 listeners per episode.
The Podcasters plan starts at $9.99/ month, but Audioboom doesn't disclose the cost of acquiring Podcasters Pro. Contact the Audioboom team for this information.
Key Features of Audioboom
Multiple platform distributions
Monetization tools
Easy integration of embedded players and social media platforms
SoundCloud

SoundCloud is a popular podcast hosting site. Although it serves as an online audio distribution site, SoundCloud provides features that enable podcast hosting.
It comes with a free plan that gives you a window view of what's to be expected in the paid plans.
SoundCloud's free plan comes with a three-hour upload limit per month, while the Pro plan offers no limitations at the cost of $135/year.
SoundCloud's major features include a free podcast hosting plan for beginners, easy interaction with your listeners, and organized releases.
Anchor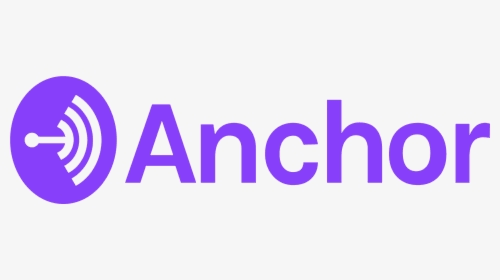 Anchor is a free podcast hosting platforms owned by Spotify. It establishes, distributes, and monetizes your podcast.
Although it is a 100% free platform, it offers monetization options for your podcasting. There's a donation tool, and you can also display ads in order to earn money.
Key Features of Anchor
Easy distribution to all major listening apps
In-built uploading, recording, and editing tools.
Monetization tools
Megaphone

Megaphone is a podcast hosting site that is tailored to meet the podcasting needs of large organizations.
It also offers advanced tools that enable you to reach your target audience.
To host your podcast on Megaphone, you need an invite from the Megaphone team. There is no pricing plan available for this site.
Megaphone offer features such as live chat support, audience targeting, ad management, insertion of advertisement, and more.
Podcast Websites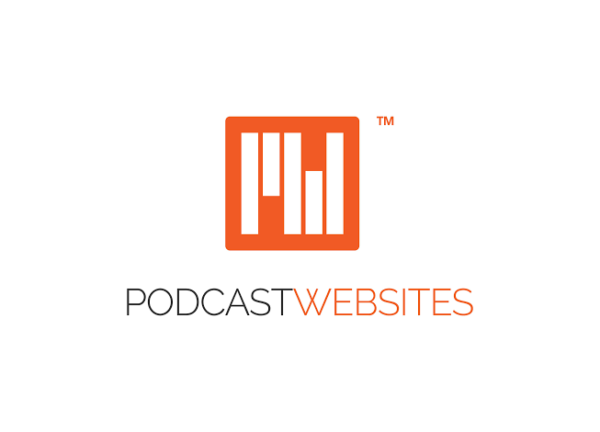 Podcast Websites offer everything you need to kick-start a podcast hosting career. It is an all-in-one podcasting site.
It offers pricing plans ranging from $9/month to $77/month. In addition, Podcast website offers features such as web hosting, a WordPress website, and unlimited podcast hosting.
Features offered by Podcast Website include learning tools, drag-and-drop design tools, 24/7 customer support, and more.
RedCircle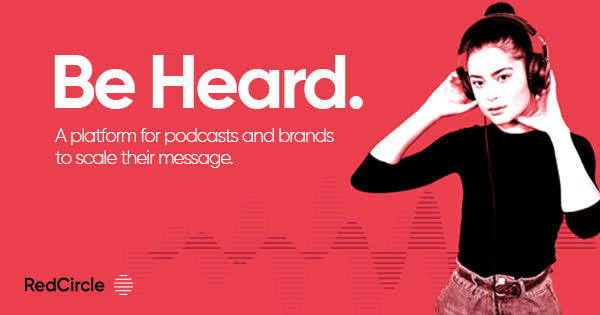 RedCircle is one of the best hosting platforms. It tailors its features to meet the needs of individual podcasters and large brands.
With RedCircle, you have total control over advertisements you run on your podcasts. RedCircle allows you to seek out every money-making opportunity on its platform.
RedCircle also allows you to partner with other podcasters, launch a joint campaign, increase your listeners, and join communities.
Additionally, RedCircle makes it easy to convert donations to cash. Its paid plan starts at $12/month and ends at $35/month.
Podcasts.com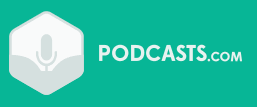 Podcasts.com is a free podcast hosting site that provides unlimited podcasts, unlimited bandwidth, and unlimited storage.
In addition, it maintains an extensive directory of features for brands and businesses of all sizes.
Podcasts.com offer no paid plan, so it is a free podcast hosting platform.
Here are the key features of Podcast.com:
Easy integrations of social media
Simple podcast sharing
An accessible all-in-one solution for all podcasters
PodServe.fm

PodServe.fm is another excellent podcast hosting site for beginners and professionals.
It's the best platform for reaching large audiences. The intuitive interface makes it easy for you to create, upload, and share your podcasts.
This platform has a free plan as well as a paid plan that costs $19 per month.
Main Features of PodServe.fm
Unlimited storage
A free podcast promotion
Automatic podcast submission
Broad analytics
PodcastGIANT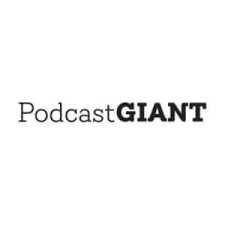 PodcastGIANT is another popular podcast hosting site for content creators without podcasting knowledge.
It offers a free plan for beginners and a paid plan that costs $49/month.
Key Features of PodcastGIANT
Quick and unlimited hosting
Daily night backups
Unlimited podcasts upload
Fully optimized website
Squarespace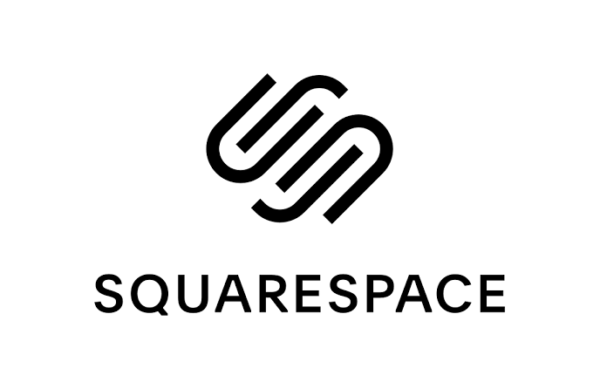 Squarespace is one of the best free website builders for hosting podcasts. This platform is popularly known for its web building and e-commerce features.
Its Podcasting features enables you to locate archived episodes, showcase notes, and other details about your podcasts.
It has no pricing plan and is free for all podcasters. Here are the amazing features it offers.
Podcast publishing
High-quality website
Has an in-depth knowledge base
bCast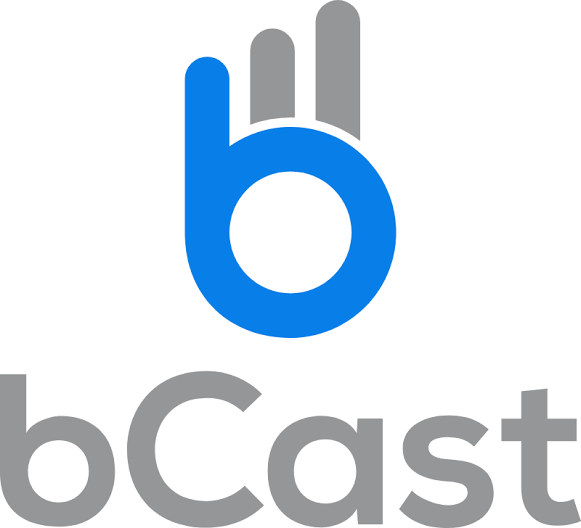 bCast is a great podcast hosting platform that can help you to grow your social engagement, traffic, and revenue.
It is trusted by large brands like One Up, Hey Digital, and more.
bCast comes with a free plan, and it offers paid plans as well. The Starter plan costs $15/month, the Growth plan costs $35/month, and the Legendary plan costs $75/ month.
Key Features
Audio insertion
Auto opt-in
Transcription
One-click submission
Acast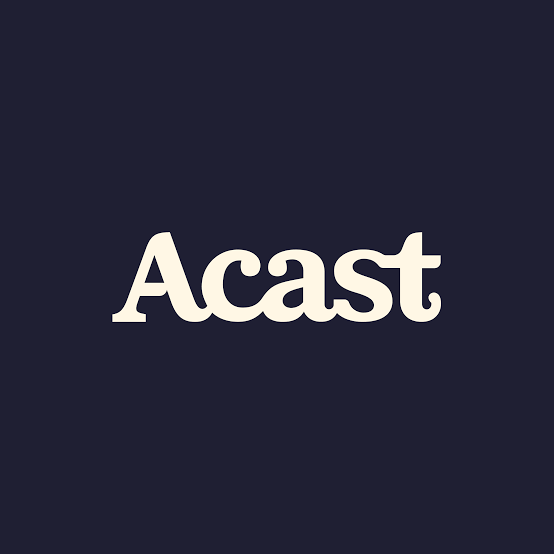 Acast is a popular podcast hosting platform that enables content creators and marketers to reach millions of listeners worldwide.
It enables you to host your podcast on all leading podcast directories such as Apple Podcasts, Spotify, Amazon Music, and more.
It offers a free forever version that comes with rich features.
Fireside
Since its inception in 2016, Fireside has continued to offer features that satisfy every needs of podcasters.
Its podcast website is customizable and designed to be highly responsive.
With Fireside, you can view your podcasting performance, and you can track the activities of your listeners.
Its free SSL certificate, which protects your podcast website, is available for your domains and subdomains.
If you are migrating from other podcasts, Fireside makes it easy for you to import your existing podcast to its platform.
Fireside Starter plan costs $9/month and offers simple features such as Spotify Integration, Apple Podcast Distribution, a Custom website, basic download stats, tracking support, and more.
Whooshkaa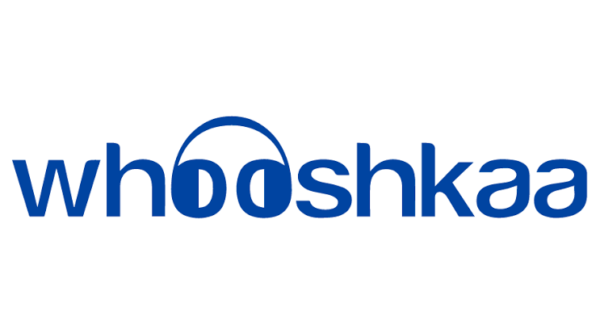 Whooshkaa is a content management platform that hosts podcasts. It is trusted by large firms such as Toyota and Atlassian Jira.
With Whooshkaa, you can host, manage, distribute, and monetize your podcasts.
Whooshkaa also allows you to create private podcasts for a selected few.
Key Features of Whooshkaa
Easy distribution of podcasts
Tracks podcasts securely for internal communications
Employee onboarding with ease
Training of employees
Sales enablement
How Do I Host a Podcast
Hosting a podcast is easy! It doesn't require complex processes as you may think.
Here is a detailed step-by-step guide on how to host a podcast.
Choose A Podcast Topic
Before you decide to become a podcast host, you need to research and pick a topic that may interest an audience. After that, decide on a podcast name and what you want to center on.
2. Choose A Podcast Format
The next step to take is to make a decision on a podcast format. You can choose to host interviews with interesting personalities, you can decide to be a storyteller, or you can decide to host radio dramas.
In this step, you need to figure out things like:
How long will my podcast episodes be?
Will I need a co-host?
The category your podcast falls under. There are different categories like entertainment, true crimes, politics, news, and more.

This step also demands that you prepare your podcast description and cover art.
3. Prepare your Equipment
Before you launch your podcast hosting career, you need to have the necessary pieces of equipment.
They include headphones, microphones, mixer, shock mount, pop filter, microphone stand, USB mics, PC, XLR Connections, recording software, and more.
If you use an iPhone, you don't need most of the recording devices listed above.
4. Write Down your Episode and Record it.

With everything prepared, it's time you begin to plot out the scripts of your episodes. Most podcast hosts outsource this task.
When done with your script, the next thing to do is record your podcast. After recording, edit your content and have it prepared for uploads.
Note: Record a captivating intro and an impressive outro.
5. Choose a Podcast Hosting Platform
This article has reviewed the best 25 podcasts hosting platforms. Pick one of them and host your podcast.
6. Monetize and Market your Podcast
The different platforms reviewed here offer different monetization options.
After publishing a few podcast episodes, go ahead to market your podcast channel.
Can I Upload My Podcast to Spotify? (Step by Step Guide)
Can you upload your podcast to Spotify? Well, Spotify does not allow the hosting of podcasts on its platform. But there are ways to submit your podcasts to Spotify.
Here's a step-by-step guide:
Create a Spotify Account and Link to your RSS Feed
This step demands that you create a Spotify account with the same email used in creating a podcast hosting account.
2. Set Up your Spotify Account
After creating an account on Spotify, click on the "Get Started" menu.
3. Paste your Podcast's RSS Feed Link
The next thing to do is copy your Podcast's RSS feed and paste it into the box provided by Spotify.
After this, every detail about your podcasts will appear on your screen.
4. Verify your Podcast
To be on the safe side, Spotify will demand that you input a code sent to your email.
5. Review the Details and Submit.
After the verification process, you need to input details such as your podcast category, language, and country.
Then click submit.
What is the Best Free Podcast Hosting Platform?
Below are the best free podcast hosting sites in the market. These sites offer free podcast hosting features, and they enable you to post and release a podcast for free.
Anchor
Anchor is a free podcast hosting platform by Spotify. Anchor is 100% free, and it places no limitations on its features.
With Anchor, you can record and host unlimited numbers of episodes. You can also distribute them to an unlimited number of listening apps.
In addition, Anchor's IAB 2.0-certifies metrics offer insight into your podcast performance and the behavior of your listeners.
Monetization capabilities, creation tools, listener support, video podcast on Spotify, integrations, and collaboration tools are other features it offers.
Acast
Acast is a 100% free podcast hosting platform. It offers paid plans for individuals who want access to a more advanced tool.
Nevertheless, the feature offered by its free plan is enough for starters in the podcasting industry.
Free features of Acast Include advanced support, monetization capabilities, unlimited hosting, unlimited distribution to multiple directories and podcast apps, donations, subscription enabled, podcast website, advanced integrations, analytics, custom web player, transcriptions, and more.
Buzzsprout
Buzzsprout offers a completely free podcast hosting plan. Its paid plan ranges from $12/month to $24/month, but its free plan comes at no cost.
In Buzzsprout's free plan, you will find features such as podcast statistics, custom embedded players, a podcast website, multiple directories, and more.
Spreaker
Spreaker is another free podcast hosting platform. Unlike other free podcasting sites listed here, Spreaker places many limitations on its free plan.
To remove the restrictions, you have to upgrade to a paid plan.
In the free plan, you only have 5 hours of audio storage space. Your episodes are limited to 15 minutes, and you can only post ten episodes with your account.
PodOmatic
Podomatic is a free podcast hosting site. It also offers premium plans that come with a more advanced features.
Features of PodOmatic free plan include six hours of audio and video storage. This storage comes as a 500MB storage space. In addition, you get access to 15GB of Bandwidth per month.
Its paid plans range from $2.99/month to $24/month.
Other free podcast hosting platforms include Podbean, Simplecast, Castbox, Pinecast, and Soundcloud.
Do you need a podcast host site?
Do I need a podcast host site? Well, yes! Podcast is a large content marketing platform, and as a content creator, you shouldn't miss out on it.
If you're having second thoughts about owning a podcast host channel, here are reasons you should definitely try it out.
Podcast opens you to a newer audience
When you submit your episodes to a podcast hosting platform, you can reach a wider audience by choosing to submit your podcast to different directories like iTunes, Spotify, Google Play Music, and more.
These directories pave the way for newer audiences to find your content.
In addition, you can add transcription to your podcast in order to make it visible to Google Search Engines. You can also add your podcast to blogs.
Podcast builds your engagement with an audience
Since Podcast allows the uploads of audio recordings, it is easy for people to connect with you.
When they hear your voice and views on issues that concern them, they become loyal fans.
Podcast brings you to your target customers
If you are an influencer or an online marketer, a podcast gives you a medium to meet your target audience.
Different directories like iTunes and Spotify hosts millions of listeners a month. With podcasts, you can easily reach out to millions of potential customers.
Factors to Look Out For When Choosing a Podcast Hosting Platform
Before deciding to use a podcasting platform, it is very important to know the best fit for your brand. Here are some features to consider when picking a podcast hosting site.
Ease of use
Subscription amount and affordability
Third-party integration with other website builders such as WordPress
Analytic and content management tools
Monetization options and more.
Frequently Asked Questions
Can I Earn Money With Podcast?
Yes! You can earn money with podcasts.
Many podcast hosting platforms offer you different ways to monetize your podcast. You can sell virtual cards on Podcast, and you can receive virtual gifts which can be converted to cash.
You can advertise for brands and get paid too.
Does GoDaddy Host Podcast?
Yes! GoDaddy hosts podcasts. GoDaddy's latest updates allow you to host your podcast on its site. In addition, GoDaddy supports your Podcast channel with WordPress.
Can you put a podcast on Wix?
Yes! You can put a podcast on Wix. This is done with the Wix Podcast Player. This tool enables you to stream podcasts from your Wix site by using RSS feed link to connect your site to your podcast site.
Where can I release my Podcast for free?
You can release your podcast for free on free podcast hosting sites. These sites include Podbean, Buzzsprout, Acast, Anchor, Spreaker, Podomatic, and more.
These sites offer advanced podcasting features but places certain limitations.
Is Squarespace good for Podcasting?
Yes! Squarespace is good for podcasting. It offers all the advanced features you need to kickstart a podcasting career.
Can I Post a Podcast for Free?
Yes! You can post a podcast for free. This is possible by using free podcast platforms like Acast, Anchor, and Podbean.