Some of the links in this article are "affiliate links", a link with a special tracking code. This means if you click on an affiliate link and purchase the item, we will receive an affiliate commission.
The price of the item is the same whether it is an affiliate link or not. Regardless, we only recommend products or services we believe will add value to our readers.
By using the affiliate links, you are helping support our Website, and we genuinely appreciate your support.
Last updated May. 11, 2022 by Favour Chinaza
It will surprise you to know that the most famous blogs do not necessarily make the richest or highest-earning blogs.
Blogging is one of the few online businesses that require little investment, all you require to start blogging initially is a laptop with an internet connection. When your blog grows to a certain point, you can now decide to invest in a better hosting service to accommodate the increasing audience base.
Most successful bloggers today with blogs earning thousands of dollars monthly started blogging as a hobby. After careful research and interview with the top successful bloggers, I've discovered that the main recipe for a successful blog is commitment, consistency, and passion.
The rest of the article reveals a list of the top 31 bloggers who makes a lot of money monetizing their blog highlighting their success story, net worth, and major sources of income.
The list showcases superstar bloggers in various industries and niches from different places around the world. The purpose of this article is to inspire you during your blogging journey—whether you're just starting or planning to—and keep you motivated. In this article, 31 Bloggers Who Make a Lot of Money, we will explain what stood these bloggers out.
Disclaimer: The amounts and figures featured in this article represent estimates of the real value and are not 100% proven. These numbers were deduced from the overall performance of the blogs and do not represent the exact figures.
Arianna Huffington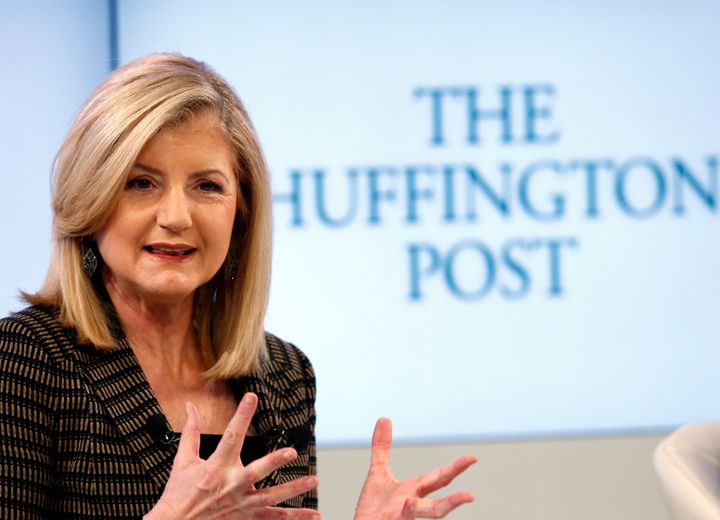 Website: https://www.huffpost.com/
Arianna Huffington is one of the top sensations in the blogging world and has been named by The Observer as the world's richest blogger in the world. She's our number one pick of the 31 Bloggers Who Make a Lot of Money. The 71-year-old Greek-American blogger is the founder of The Huffington Post (which is now known as HuffPost), CEO of Thrive Global, and author of 15 books.
Her most successful blog, The Huffington Post, is one of the most authoritative content aggregators and news websites in the internet space.
The blog, like most other successful blogs, was initially created as a hobby. Today is one of the most reliable and leading sources of original content that covers different topics like technology, comedy, world news, style, entertainment, international politics around the US.
Analytics report on the blog reveals the site has a domain authority of 93/100, ranks 734 on Alexa's global website rankings, and commands massive traffic of over 90 million monthly unique visitors.
The main source of income for this blog is pay-per-click and sponsored advertisement through banners and generates average monthly earnings of $250 million which contributes towards a massive earning of over $1 billion/year—making it the most successful blog in the world.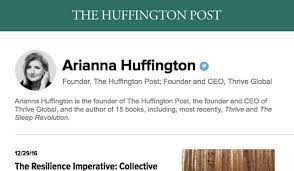 As impressive as the achievement of Arianna Huffington might seem today, know that it didn't happen overnight. She claims that the reason for her success is a decade-worth of consistent efforts and dedication to building her passion into what most editors and advertisers would love to identify with today.
Darren Rowse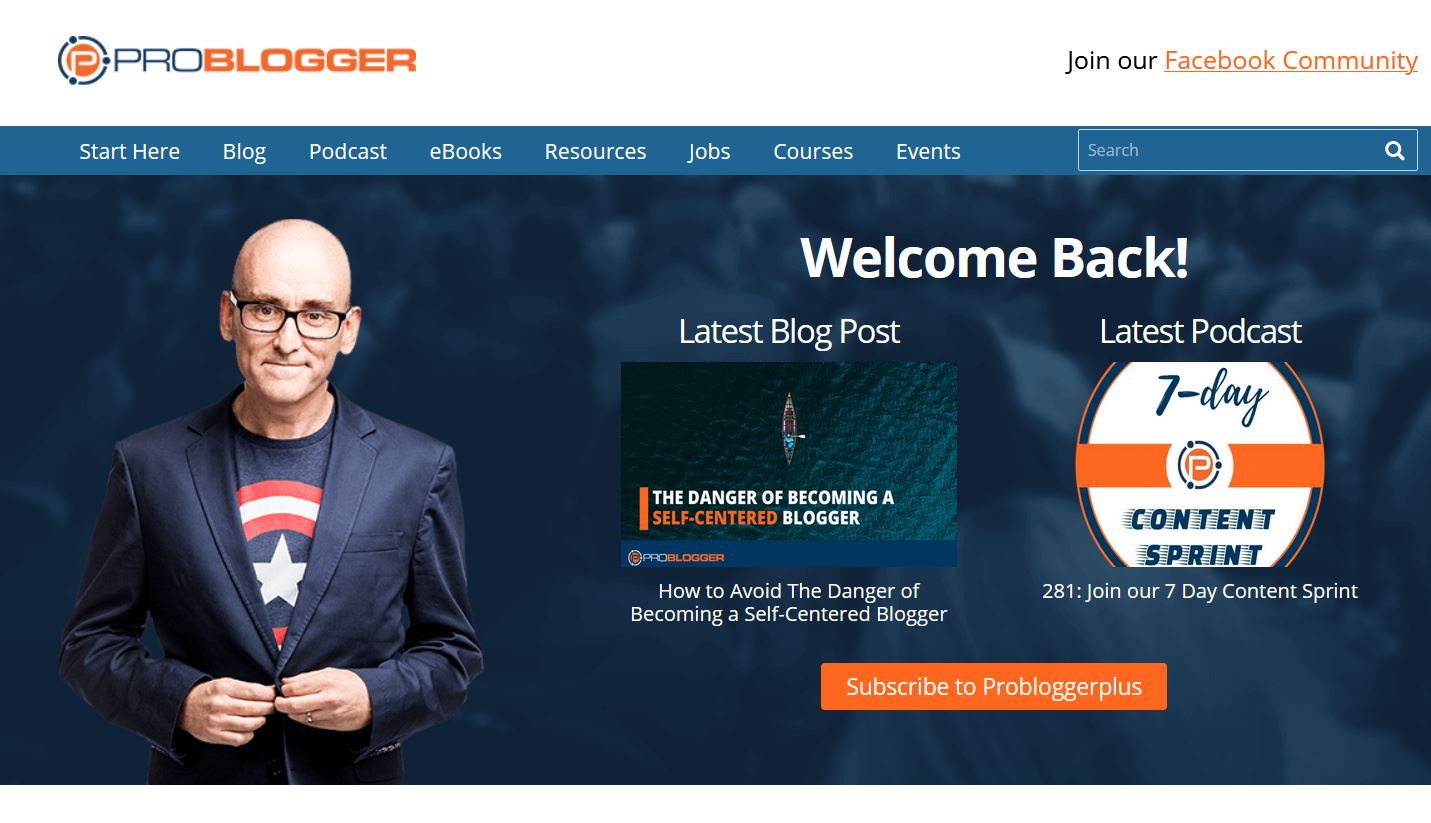 Website: www.problogger.net, www.digital-photography-school.com.
Darren Rowse is one of the major sensations in the blogging world, and has founded and co-founded different blogs and blog networks. His name and handprints can be seen on over 20 different blogs.
Although he has two main personal blogs including ProBlogger, which features blogging tips, and Digital Photography School. The latter offers photography tips. Web analytics report shows that his two main blogs receive between 85k-100k unique visitors per day and makes $20,000+ from ad alone every month.
The Australian blogger has also contributed to some topic-specific blogs with other bloggers including the Michael Jackson court case, and the Athens Olympics. He is also a co-founder of the blog network, b5media.
He created it with his fellow bloggers Duncan Riley, Shai Coggins, and Jeremy Wright in September 2005. With over 300 blogs purported to be on the blog network, b5media was one of the largest media networks with an average of one million page views by 2006.
Check out these 16 Best Screencasting & Screen Recording Software
Michael Arrington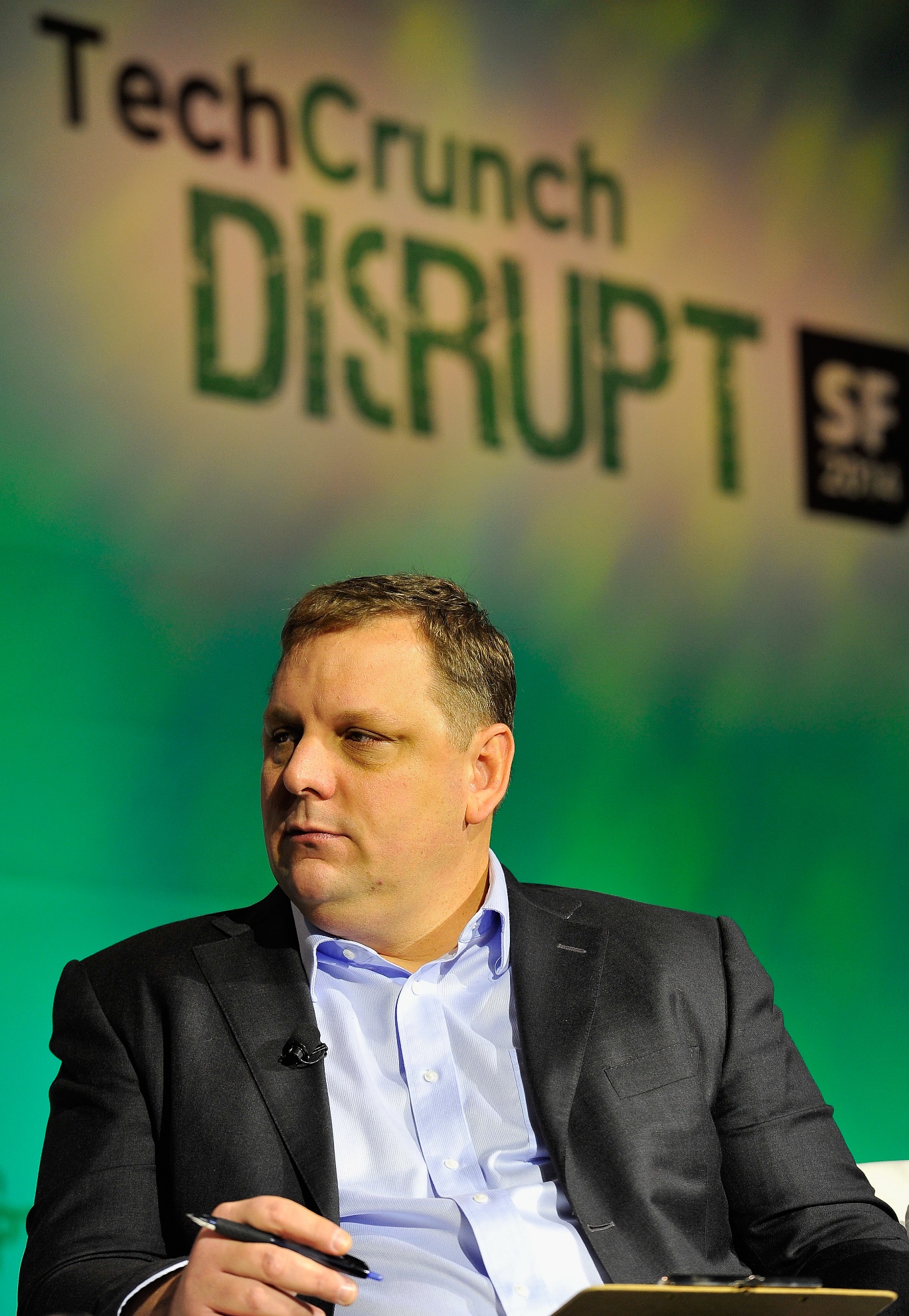 Website: https://techcrunch.com/
Michael Arrington is a blogging icon that dominates the tech niche. The 51-year-old United states entrepreneur and tech blogger is the founder of uncrunched.com and TechCrunch—both top blogs in the tech industry. Major magazines including TIME, Forbes, and Wired, recognize Arrington as the most powerful and influential figure online.
His most popular blog, TechCrunch, which was started in 2005, is a well-known tech news blog that covers a wide range of tech topics on mobile, gadgets, apps, etc.
The blog was later purchased by AOL, an online service provider company. After retiring as the editor of the blog following the buyout by AOL, he later went to establish a venture capital platform called CrunchFund which was created to help technology startups.
The blog has an impressive stat with an estimated visit of about 17 million, a global Alexa ranking of 1476, and a domain authority of 94. Michael Arrington is reported to earn $750,000+ monthly from his blogs, 23 million dollars approximated yearly earning, and has a total net worth of 15 million dollars, making him an easy choice as one of the top earners in the blogging world. According to analytics reports, the main source of income from his blogs comes from advertising banners.
Pete Cashmore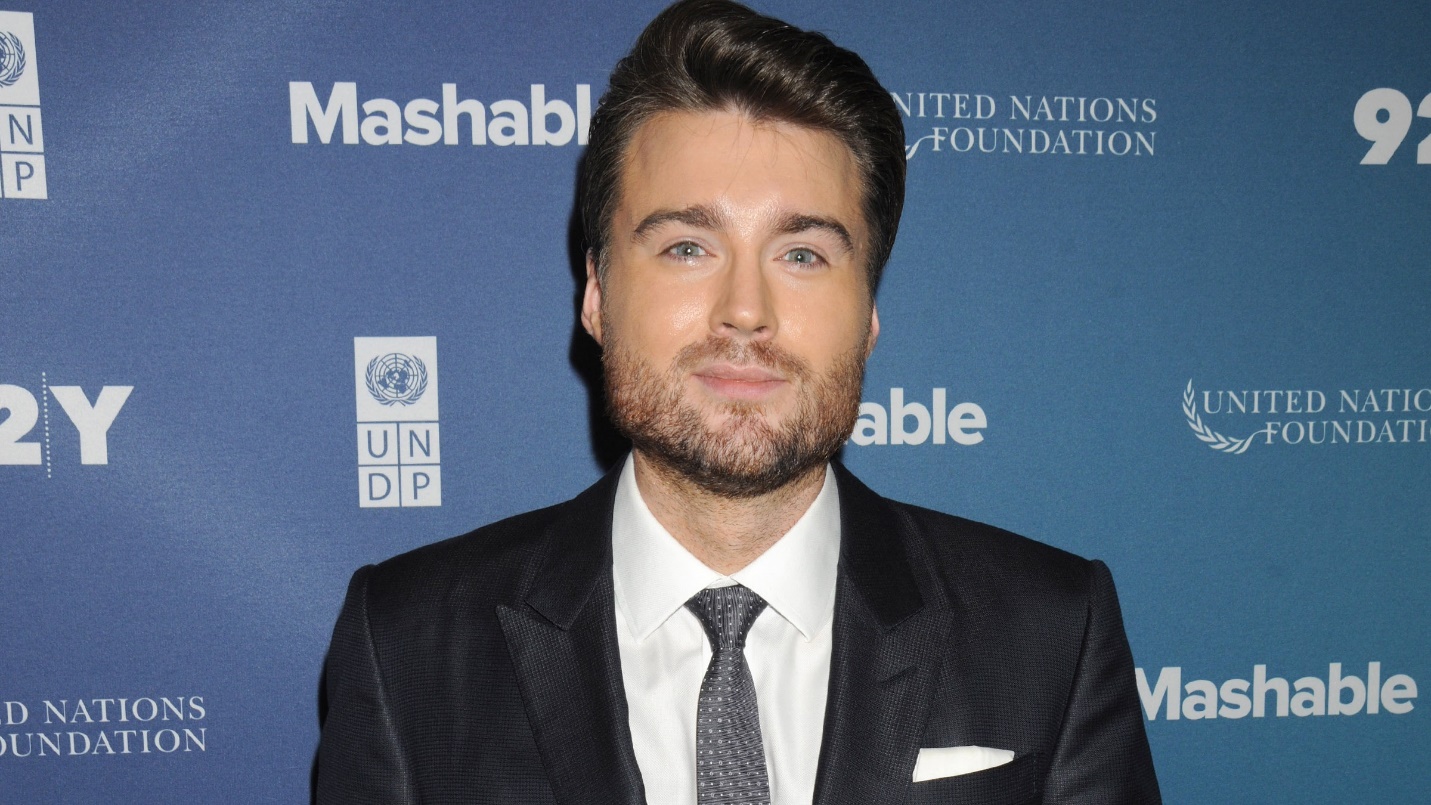 Website: https://mashable.com/
Internet and social media sensation, Pete Cashmore, is a favourite pick of our 31 Bloggers Who Make a Lot of Money. He is regarded as the most influential Twitter user and Briton according to INQ. He's the founder and former owner of Mashable, a blog—that publishes articles and news on travel, science, culture, entertainment, technology, etc, with huge authority on the internet.
The 26-year-old blogger is reported to earn over $600,000 monthly from his blog making it one of the top bloggers that makes a lot of money. His blog is reported to make money through advertisement banners—in different formats.
Website analytics of Mashable reveals a blog with a domain authority of 93, a global Alexa ranking of 1374, 14 million monthly visits, and making over 30 million dollars in revenue annually.
However, the blog was later acquired in 2017 by Ziff Davis for $50M.
Mario Armando Lavanderia Jr.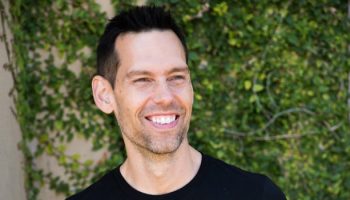 Website: https://perezhilton.com/
Mario Armand Lavanderia Jr., with the professional name of Perez Hilton, is the founder and CEO of a notorious gossip blog, Perez Hilton, which was originally known as Pagesixsixsix.com. The 43-year-old blogger is also YouTuber with two channels, and a writer with four published books.
Her blog, Perez Hilton, has a domain authority of 89, ranks 11,877 on Alexa global rankings, attracts over 2 million audiences monthly.
The blog generates $450,000 in revenue every month which stacks up to $42 million every year. The main source of income is a direct advertisement at various places on the website. He has been reported to have made a net worth of $32 million.
Aside blogging see this 22 Amazing Weekend Jobs That Pay Well
Peter Rojas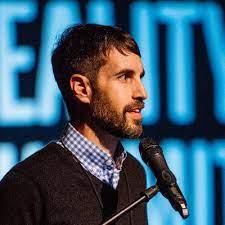 Website: https://www.engadget.com/, https://gizmodo.com/
Peter Rojas is well-known as the founder of two popular blogs, Gizmodo and Engadget. Peter's first blog was Engadget, which he started in 2004 as a hobby and has now grown to become a huge publishment site for articles related to tech products, gear, consumer electronics, entertainment, events and review, gaming, etc.
The blog boasts a domain authority of 93 and ranks 1,130 on Alexa's website global rankings. It has an estimated visit of over 31 million every month and generates up to 50M per year. A large part of Engadget's revenue comes from direct advertising on the site.
Another successful blog created and managed by Peter Rojas is Gizmodo. The blog focuses mainly on the technology and design niche. Gizmodo has an amazing stat with a domain authority of 93, ranks 1,748 on Alexa's global ranking, and command over 22 million worth of web traffic monthly.
It has an annual revenue of over 5 million dollars. Peter Rojas makes a lot from Gizmodo from sponsor ads alone, and that's why he's one of the top bloggers that makes a lot of money.
Rand Fishkin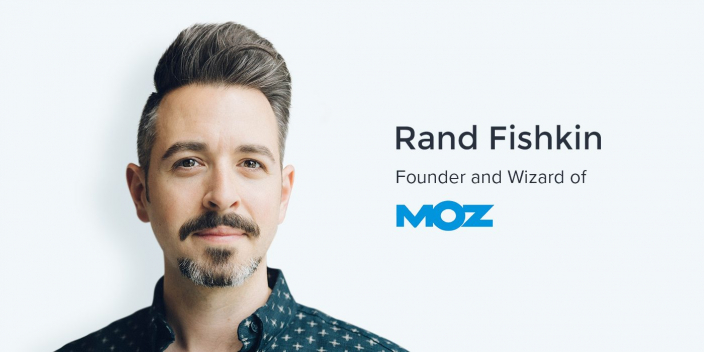 Website: https://moz.com/
Think Moz, Think Rand Fishkin. The blog "Moz" which was founded by Rand Fishkin started way back in 1998 and is popular today for its contribution towards the revolutionizing of search engine optimization. A lot of successful bloggers today appreciate the influence of Moz in helping them create great marketing articles for better blog performance and visibility.
The blog generates about 3 million dollars in revenue per year. And, it has an excellent stat including a domain authority of 91, a global Alexa rank of 3,139. Moz is home to over 3 million unique visitors every month. This blog not only generates huge incomes, but it's also generating incomes for other bloggers—either directly or indirectly.
Brain Clark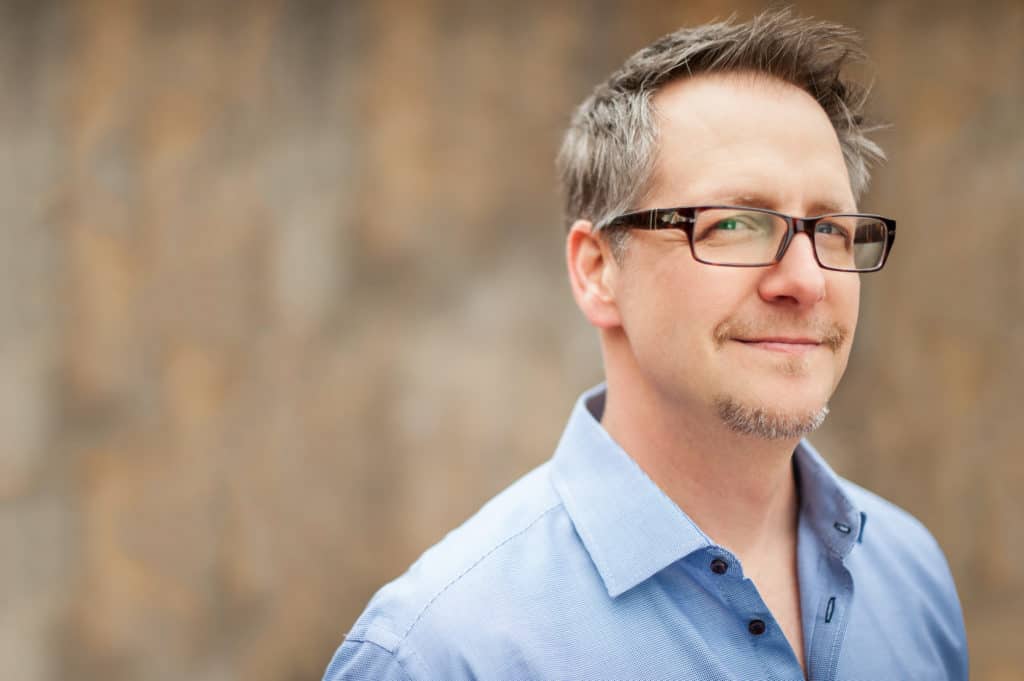 Website: https://www.copyblogger.com/
Brain Clark is the brain behind what is probably the best blog that provides quality advice on content marketing—CopyBlogger. The blog he started as early as 2005, which he acclaimed to have started with an initial investment of $2000, has now developed into a 1-million-dollar money-making machine.
The analytics reports of CopyBlogger show some impressive stats such as a domain authority of 81, a global Alexa rank of 12,449, over 500,000 unique monthly visits, and a huge yearly income to rack up to 32 million dollars per year.
Neil Patel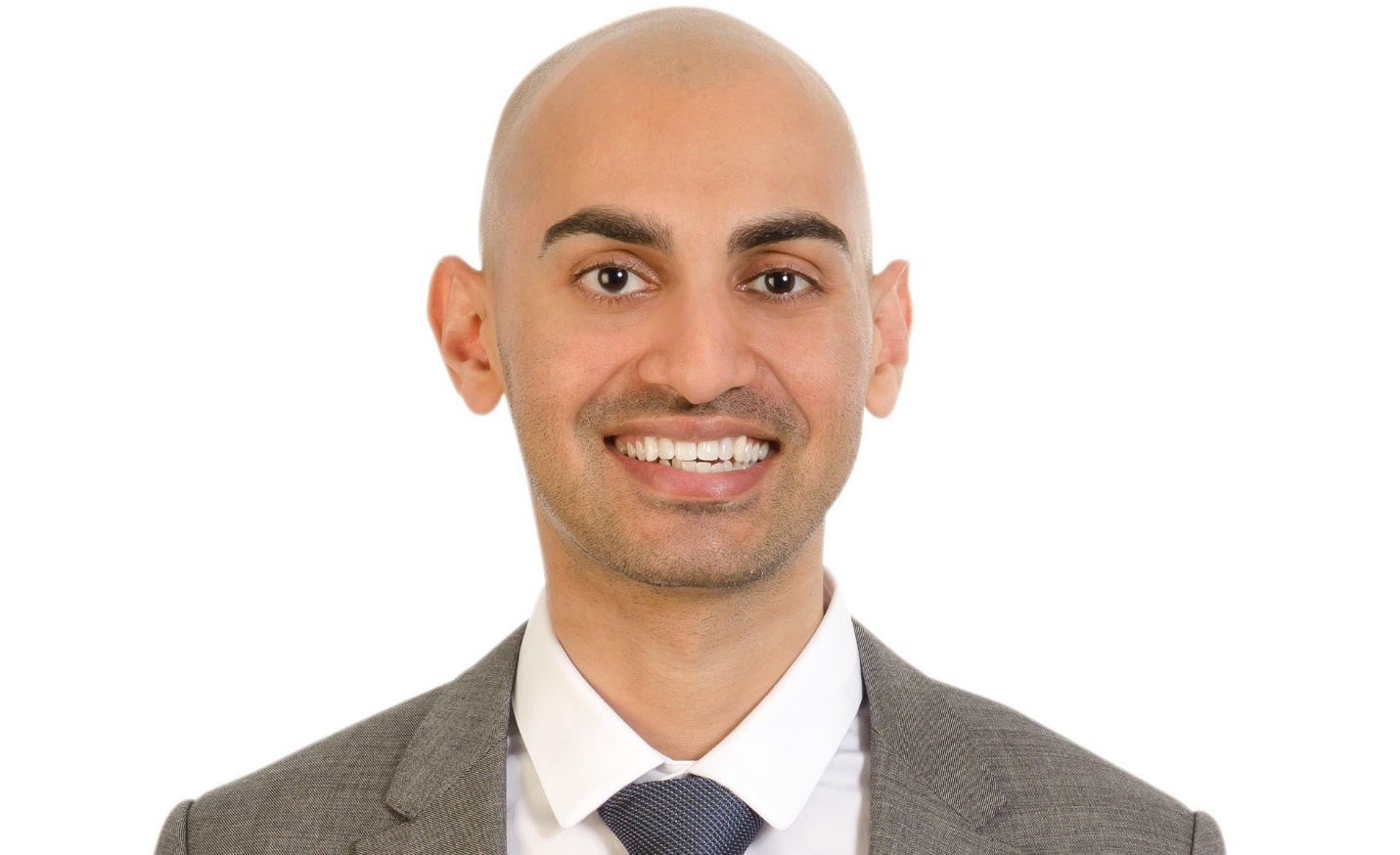 Website: www.neilpatel.com
Neil Patel is very well-known on the internet. His name is almost synonymous with internet marketing terms like 'SEO', 'PPC', and 'inbound marketing. The multimillionaire blogger, analytics expert, investor, and online entrepreneur is the founder of Hello Bar, KISSmetrics, and Crazy Egg.
He created his blog, Neilpatel.com, where he shares blogging and digital marketing tips and strategies with his audience. The blog is one of the must-read articles for aspiring bloggers and digital marketers. Neil focuses on helping beginners find their feet in the business and avoid making major mistakes he made before he became successful.
While there isn't an official report about how much Neil makes from his blog, he claims he makes an average of $1,828 for every blog post he publishes. And, that coming from someone who has written over 5,000 blog posts, that's a lot.
John Lee Dumas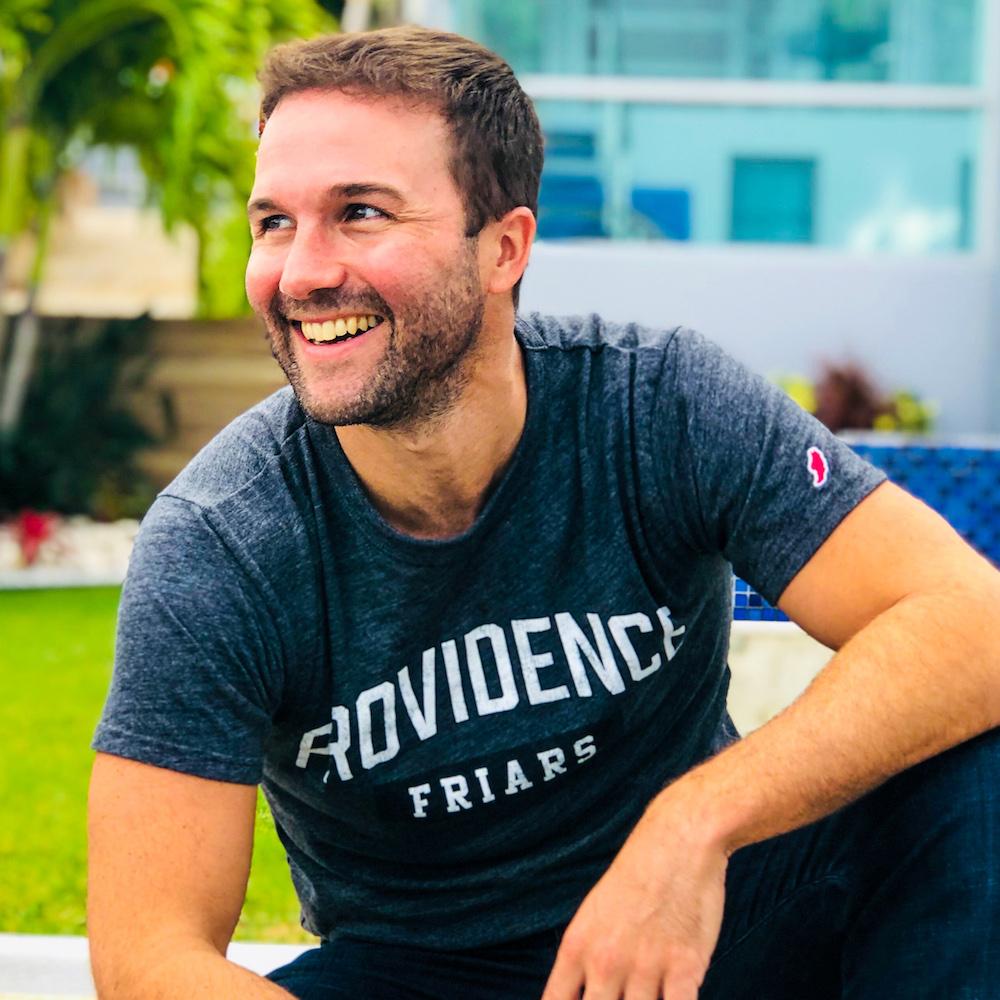 Website: www.eofire.com
Entrepreneurs on fire, which is known by many as Eofire.com, is a blog created by John Lee Dumas that focuses on podcasting, online business, and entrepreneurship. The blog has been around since 2012 and has grown from making over $25k in its first year to a grossed revenue of over $13M.
The blog's stats are impressive with over 4630 backlinks to the domain, an Alexa ranking of 39,159, plus a huge Twitter follower base that numbers about 59,000. John's main income from his blog comes from his podcasts membership account, courses, and books.
He also makes a decent earning promoting products on his blog with a larger percentage coming from his podcast sponsors. Some of the products John has promoted on his podcast or blog include big brands such as Podcasting Press, Audible, ConvertKit, BlueHost, and ClickFunnels.
See the 26 Legit Stay-at-Home Dad Jobs guaranteed to Make you Money
Pat Flynn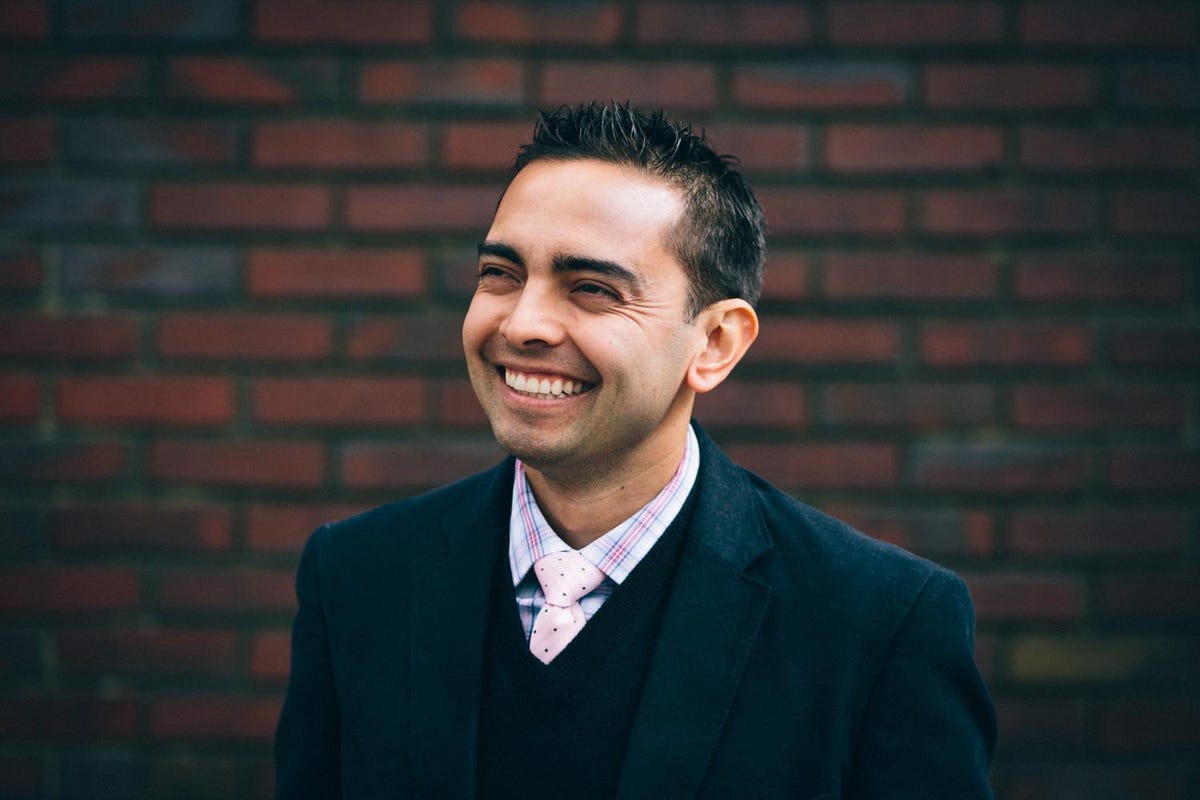 Website: www.smartpassiveincome.com, www.SecurityGuardTrainingHQ.com, www.FoodTruckr.com, www.GreenExamAcademy.com.
Many aspiring bloggers see Pat Flynn as a role model because of his success story of how continuous dedication to your passion can turn you into a success. Pat Flynn has been in the business of writing for over a decade and he uses his blog smartpassiveincome.com as a medium to share his personal experience and ordeals in the blogging world. This blog, however, is not the only blog owned and managed by Pat, some of his other blogs include SecurityGuardTrainingHQ.com, FoodTruckr.com, and GreenExamAcademy.com.
His blog, Smartpassiveincome.com, focuses majorly on helping aspiring bloggers with simple, applicable tips and tricks to make earning passive income through online business seamless. He is a very influential figure in the blogging world. Aspiring bloggers look up to him for advice and strategies on how to successfully create and run a successful passive income blog.
Smartpassiveincome.com ranks 47,543 on Alexa rankings, has over 9000 backlinks, and has over 154,000 followers on its Twitter page.
The majority of Pat's earning comes from his podcast sponsor, however, he also makes a decent income from Google ads and sales from his podcast training course "Power-Up Podcasting".
Outside blogging Pat also has a YouTube channel and a Podcast, which he runs alongside his blogs.
Michelle Gardner
Website: www.MakingSenseOfCents.com
Michelle Gardner is another example of making money from your passion. She's an advocate for frugal living and savings as a means of changing your life financially. Her blog, Making Senses of Cents helps her audience with tips, strategies, and hacks that encourage frugal living, making money from a side hustle, keeping emotional spending in check, and saving for a better life.
According to Michelle, the blog was born out of her desire to improve her condition in life financially, and she making efforts to record her progress with the hope of sharing it with others to help them do the same. Her online business has been the reason why she was able to complete her $38000 student loan payment in less than a year.
Michelle's main source of income is affiliate marketing with brands such as BlueHost and Survey companies. She also monetized her blog through sponsored posts and ads. Her affiliate marketing course, "Making Sense of Affiliate Marketing" also accounts for a large percentage of her blog's generated revenue.
Lindsay Ostrom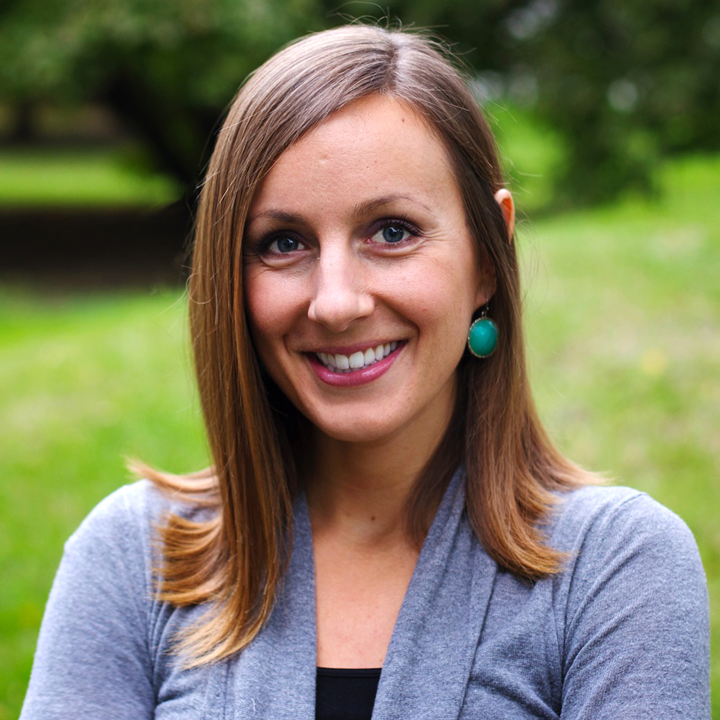 Website: www.PinchofYum.com
Talk recipes and cooking, PinchofYum.com is a popular cooking and food photography blog that's a sanctuary to many tasty food lovers. Lindsay Ostrom extends her devotion to delicious foods to her audience by sharing the photos that are "food artwork". She also includes easy-to-follow recipes for them to follow.
In contrast to popular misconceptions about food photography blogs being a low earning niche, this passion has earned her six figures. The numbers alone are an inspiring figure for aspiring food lovers who want to transfer their passion for food into a profitable online business.
PinchofYum.com ranks 20,961 on Alexa, has over 11k linking domains, and a huge social media presence with over 500k Instagram followers plus more than 14k Twitter followers.
Lindsay's main source of income is from affiliate marketing and her prime affiliate income comes from Amazon, Elegant Themes, and Bluehost. She also makes a lot from advertising-sponsored content and products on her blog. In addition to these, she has a book, "Tasty Food Photography", published in her name where she shares secrets to taking appetizing food photos.
Find out the 21 Cheapest Ways to Live to Cut Your Living Expenses
Justin Weinger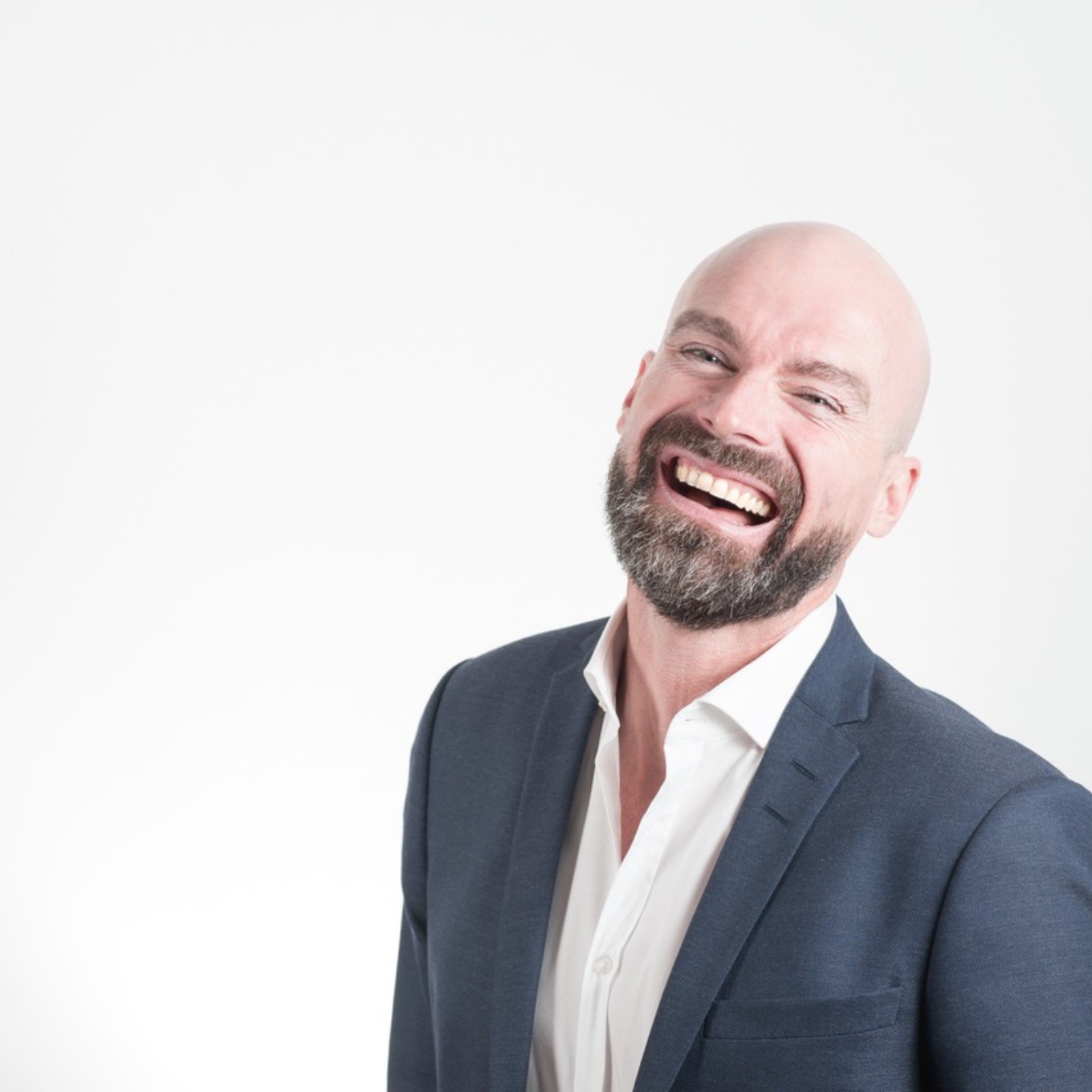 Website: www.SoOverThis.com
SoOverThis.com was not founded by Justin Weinger, it's was an acquisition he bought from Andrea—the founder—in 2013. Andrea created the blog for people that want to conquer financial irresponsibility, debt, and want out of the financial rat race. The posts on the blog aren't a substitute for professional financial advice as stated in the blog's disclaimer. However, Justin is a preacher of drawing lessons from your mistakes and working on them, and he believes this should apply to every aspect of one's life—not only financially. He also discusses his trip up the hill from the 9 to 5 full-time day job to attaining financial freedom in his blogs—something his readers can relate with.
SoOverThis.com is ranked 2,052,415 on Alexa's rankings and has 987 linking domains. The blog's main source of income is through private ad sales and google ads.
Jennifer Rauchet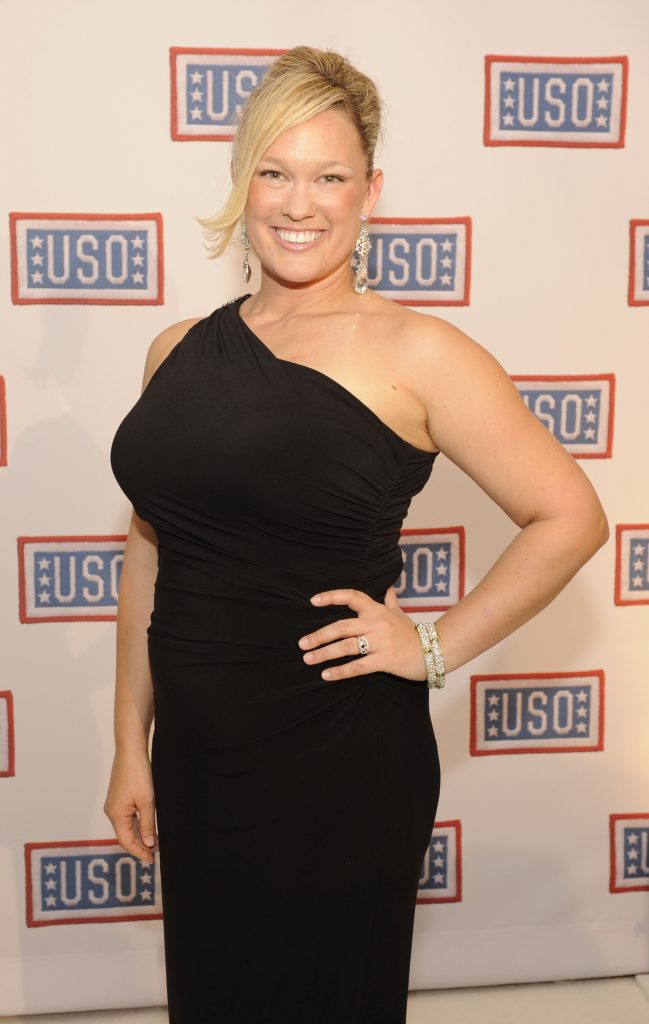 Website: www.ShowMeTheYummy.com
Another food photography blogger that makes a lot of money blogging that made this list is Jennifer Rauchet. Jennifer Rauchet is the founder of "ShowMeTheYummy", a food and recipe blog that she runs alongside her husband, Trevor, who happens to be a professional photographer. He was working full-time on videography, marketing, and websites before sh turned the blog into a full-time commitment with Jennifer.
Jennifer Rauchet shares her brilliant creative cooking skills with her audience and you can always find the recipes to the delicacies if you want to give it a try. She also posts tips, tricks, and strategies to monetize a blog on her website.
The blog has impressive stats and has shown incredible growth since being created. It has over 1.5k linking domains, 1.2k Twitter followers, and ranks 127,356 on Alexa ranking.
The revenue-generating capacity of the blog has increased tremendously compared to when it just started, from making an average of $28 a month to over $40,000 monthly. ShowMeTheYummy.com generates most of its revenue from sponsored content and ads. Another source of income to the blog is from Amazon affiliates and her video workshop—which she upsells on her blog.
Abby Lawson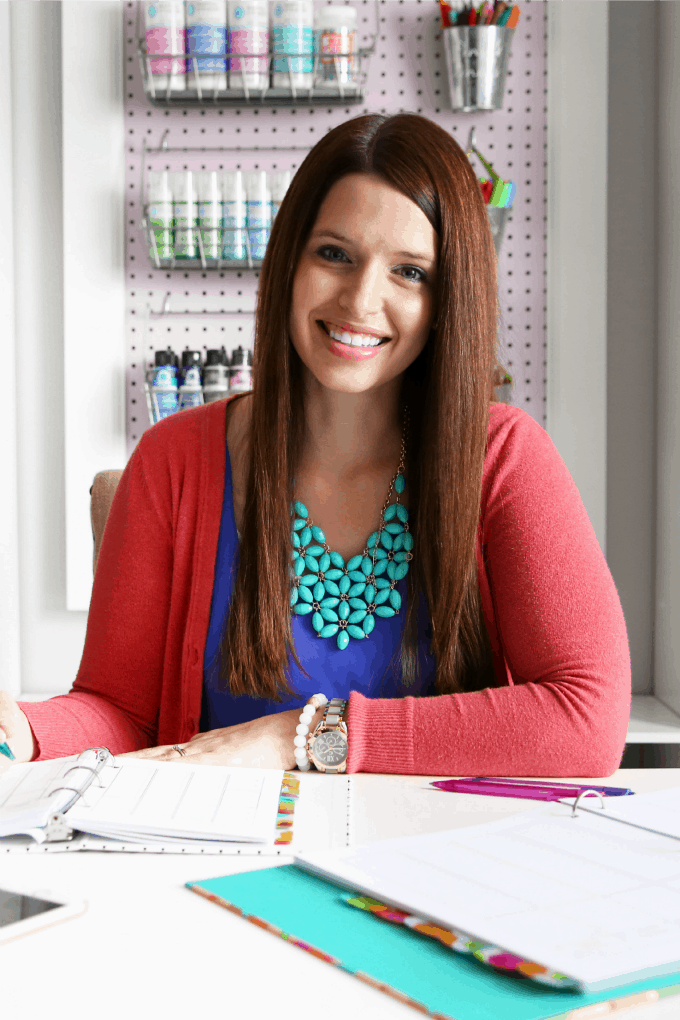 Website: www.JustAGirlAndHerBlog.com
JustAGirlAndHerBlog.com is a popular home décor, DIY, and home organization blog that was created by Abby. Her blog is famous because of her eye for the teeny little things we think we don't need to organize in our homes. Abby, through her blog, encourages her audience to embrace DIY for their home decoration projects.
Abby ensures that she posts at least twice every week on her blog. Although the topics she writes on are basic things, her blog posts are well-detailed and written. In an interview, she claims her husband supports and helps her out with her blog full time making the blog more than just a girl and her blog.
Analytics report of JustAGirlAndHerBlog.com shows that the blog has 3.65k linking domains, 8.5k Twitter followers, and ranks 130,671 on Alexa. The blog's main source of income comes from multiple affiliate programs like ConvertKit, Amazon Affiliates, Flywheel for Hosting, Siteground, and Bluehost. There's no form of sponsored content or ads on the blog, however, Abby upsells her courses and eBooks to a large reader base.
Harsh Agarwal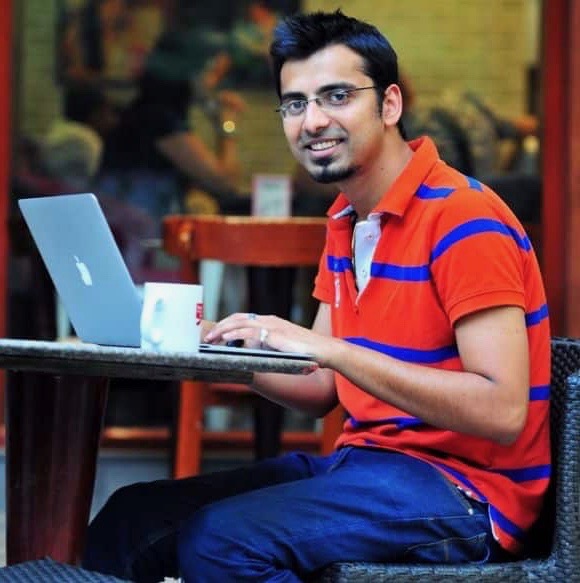 Website: www.ShoutMeLoud.com
ShoutMeLoud.com was created by Harsh Agarwal in 2008 as a hobby that he pursued passively and posts a few times in a month. After knowing the possibilities of monetizing his blog, he started going at it passionately which is reflected in the income report he posted showing he makes over $39,000 monthly.
Harsh's blog is based on making money online, blogging, and tech tips. The blog commands a lot of traffic, which according to his traffic stats, gets over a million page views per post. It's also survived the change in Google's algorithm while most other blogs fell from its grace.
The blog ranks 8,460 on Alexa, has over 10,000 linking domains, and currently has more than 47,000 Twitter followers. Harsh make money from his blog through multiple affiliate programs and direct ad sales. Also, he upsells the eBooks he created on his blog and other platforms such as InstaMojo and Amazon.
Aside from blogging, Harsh runs a YouTube channel about blogging and blog creation where he shares video guides with his viewers.
See the 25 Best Money Making Apps (Apps You Need to Make Money) 
Matthew Woodward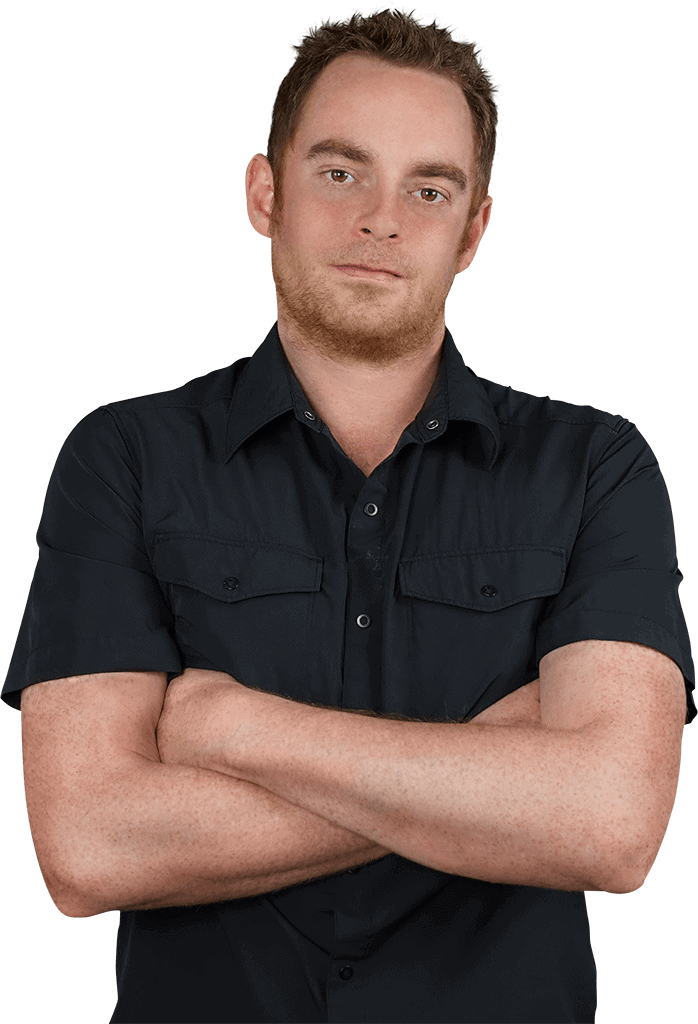 Website: www.MatthewWoodward.co.uk
Matthew Woodward is a pro blogger that creates fresh, up-to-date, high-quality content—case studies and articles—about SEO, traffic generation, link building, and internet marketing on his blog, MatthewWoodward.co.uk. He's one of the early bloggers to blog about SEO and internet marketing. He started blogging in 2012, and he has in-depth knowledge about the niche.
According to his income report which he shared in his first year of blogging, he was only able to generate about $600 in the first year. Today, he makes over 25,000 dollars in revenue and claimed to have earned more than 1,000,000 dollars within 5 years.
Matthew's major source of income from his blog is through affiliate marketing. His prime affiliates are iPage, SERPed, SEMRush, and Ahrefs—majorly SEO tools and other website-related products and services. He also makes a decent amount from direct ads on his blog and has consultation sessions for aspiring bloggers and online entrepreneurs.
His blog stats show he has over 17k Twitter followers, ranks 74,553 on Alexa, and has more than 3.4k domains linked to his blog.
Jon Dykstra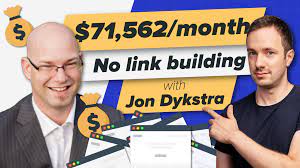 Website: www.fatstacksblog.com
The FatStacksBlog created by Jon Dykstra is all about helping aspiring bloggers make "fat stacks" by focusing on a niche. Jon uses this platform to share his story and wisdom about creating and running successful niche sites.
Unlike most other bloggers whose earnings start from the ground up, Jon reported made 28,000 dollars in his first year and it's still going higher. While Jon remains vague about his income sources, audience, revenue patter, content volume, traffic, and monetization methods, it's purported that his main source of income is through B2B and B2C affiliate marketing with popular sites like Media.net, BlueHost, Authority Site System, Canva, Kinsta, and AdSense. He also makes a decent income for the sales of his course.
FatStacksBlog.com ranks currently rank 212,255 on Alexa at the time of this writing and has a decent number of linking domains of over 488 sites.
Gina Horkey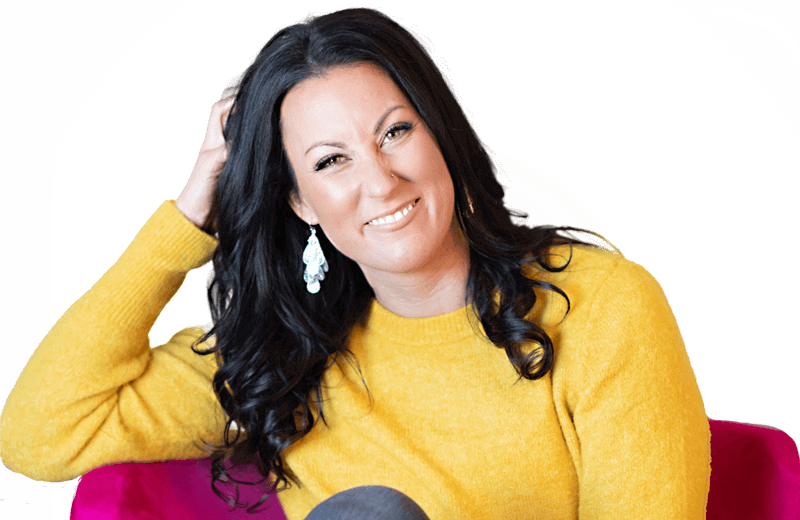 Website: www.horkeyhandbook.com
Gina Horkey, a freelance writer, virtual assistant, and online entrepreneur, is the founder of HorkeyHandBook.com, a blog where she shares her freelancing experience to encourage aspiring freelancers to take the leap. She's also credited with writing great content for popular publishers which portrays her as a good role model for upcoming freelancers.
Her teachings revolve around monetizing a skill you are good at—notwithstanding your level of experience. Also, she is a preacher of 'you can succeed doing what you love doing' The blog, Horkey Handbook, focuses on helping people who want to hire a virtual assistant or become one.
HorkeyHandbook.com's basic stat shows that the blog ranks 347,322 on Alexa, has more than 557 domain links. It has over 7,500 followers on Twitter.
Gina made most of her wealth from freelancing as a Virtual Assistant, it's reported that she earned over 6,500 dollars per month during her first year as a freelancer. While the majority of her income comes from her freelancing products and services, she also made a substantial amount from her blog through affiliate marketing—earning a 5% commission for promoting affiliate products from companies such as FreshBooks, Elegant Themes, and SiteGround.
Kristen Larsen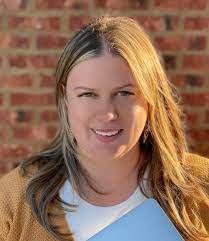 Website: www.believeinabudget.com
When Kristen started BelieveInABudget.com, she intended it as a side hustle which she did alongside her 9-5 job. Prior to devoting full-time to her blog, she had worked as a designer.
The blog BelieveInABudget.com was initially a finance and budgeting blog, later Kristen re-purposed it into the online money-making guide that would help her audience base with ideas on managing their finances through side hustles that won't disrupt their normal day jobs.
Her revenue from the blog has increased significantly before the first income report she posted. The majority of her income is through selling her products and courses. Most of her courses are about blogging.
She also makes a decent income from affiliate marketing. Her main affiliates include BlueHost, Elegant Themes, StudioPress, and many more. Advertisements generate the least for her revenue, you can hardly see an ad on her website.
The blog's stat is pretty decent, it is ranked 487,701 by Alexa, has 312 linking domains, and has over 2,500 followers on Twitter.
Find out these 29 Great Sites to Get Paid to Type from Home
Rose Atwater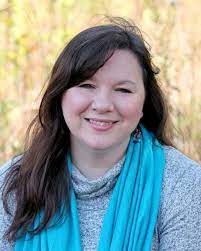 Website: www.roseatwater.com, www.rosebakes.com.
Rose manages to share all her passion and promote her brand on two websites; rosebakes.com and roseatwater.com. Her writing is focused on cakes and food on rosebakes.com, and faith, family, and finance on roseatwater.com.
She mostly shares her personal life, experience, and budgeting experiments with her audience. Her multiple niche blogging style has helped her gain good revenue.
Most of Rose's revenue from her blog is through sales of direct ads on her blog. Another source of income includes promoting and selling wedding cakes on her website rosebakes.com and through affiliate links—she earns quite a bit promoting ShareASale and Amazon products.
Her main website, roseatwater.com, ranks 4,502,602 on Alexa, has over 100 domains linked to it, and has 3,000 followers on Twitter.
Alexa Mason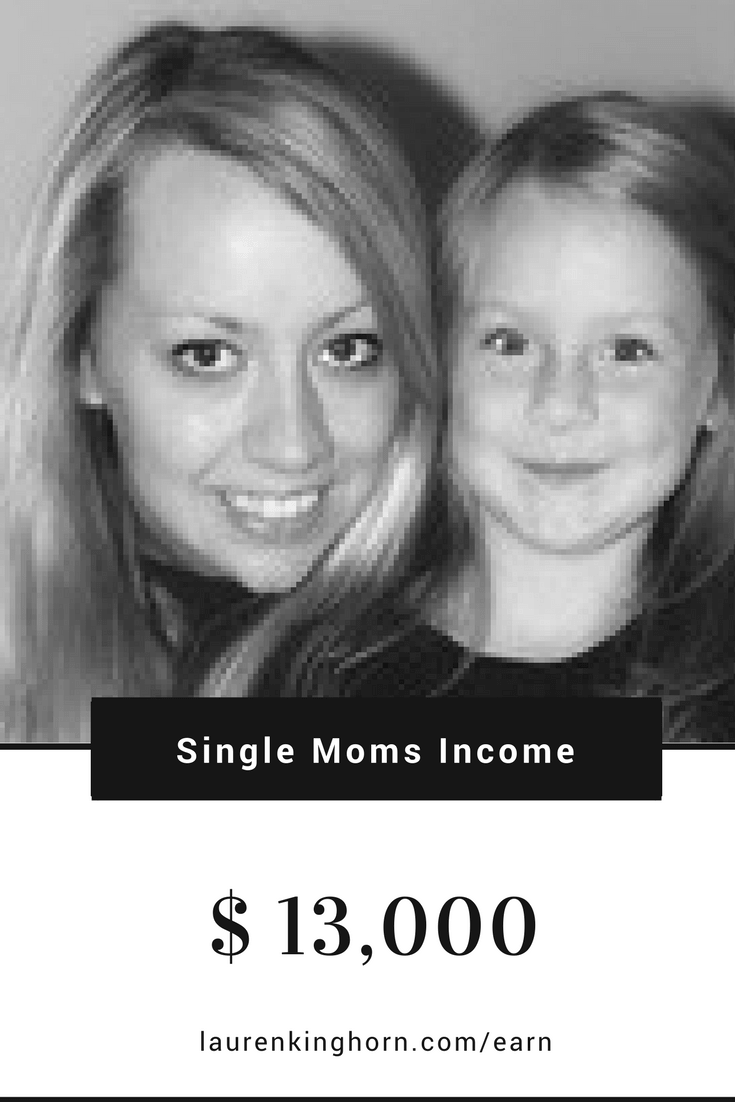 Website: www.singlemomsincome.com
SingleMomsIncome.com, a freelancing, and financial management blog focused on helping single mothers trump the paycheck-to-paycheck lifestyle was founded in 2012 by Alexa. He's in the list of 31 Bloggers Who Make a Lot of Money that will surprise you.
She started the blog after going through a divorce and having to raise her child singlehandedly. The blog was a way for her to record her transition to financial freedom despite the challenges of being a single parent.
Alexa uses her blog to share her personal experiences and inspire other single moms like her. The blog covers topics about frugal living, freelancing tips and tricks, and financial management. Her writing focuses on teaching single moms how to earn extra income through freelancing gigs and side jobs. She also regularly posts her income reports from her freelancing gigs as a way to encourage her audience.
Alexa makes most of her blog revenue from affiliate marketing, with BlueHost as her prime affiliate company. She also earns a decent income from ad networks through selling direct ads and sponsored posts on her blog. Apart from her blog, she also offers her freelancing services up for sale.
Analytics reports of SingleMomsIncome.com reveal that the blog is ranked 239,635 by Alexa, has 966 linking domains, gets over 150,000 monthly visitors, and has 3,100 followers on Twitter.
Dave Child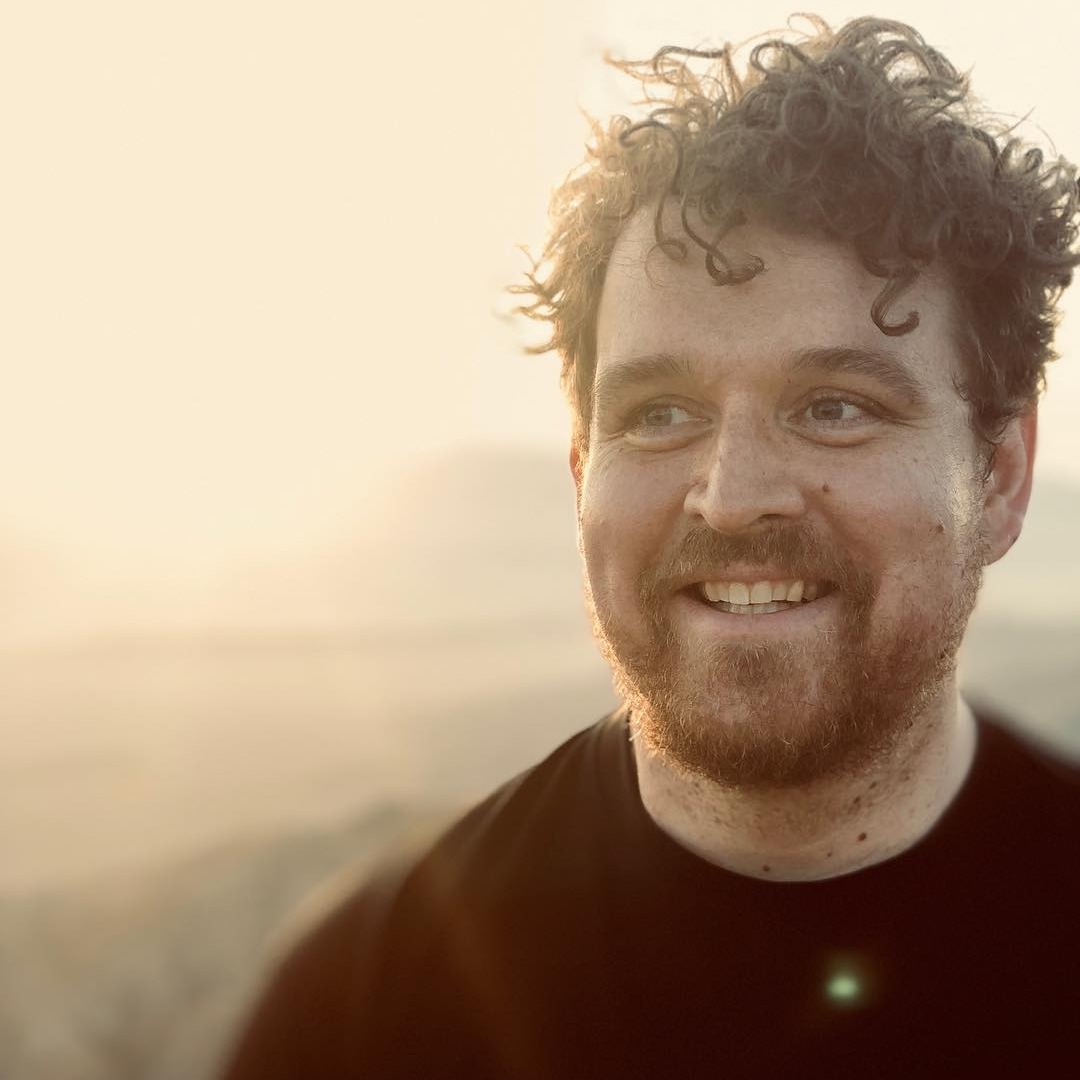 Website: www.GetPostCookie.com
Dave runs a chain of multiple app-driven sites and blogs where he promotes his SaaS products. This top pick of our 31 Bloggers Who Make a Lot of Money is different. This approach is unique from how other bloggers monetize their sites. Some of the sites where he sells his SaaS products include; crosswordcheats.com, apollopad.com, cheatography.com, and readable.io.
Unlike other bloggers mentioned above, Dave's revenue is only limited to selling his products. He does not have any affiliates or display any sponsored posts or ads on his sites. His blogs were created for one purpose and he ensured they serve the purpose of which they were created.
His most successful blog, GetPostCookie.com ranks 5,655,717 on Alexa, has 366 linking domains, and 440 followers on Twitter.
Dusty Porter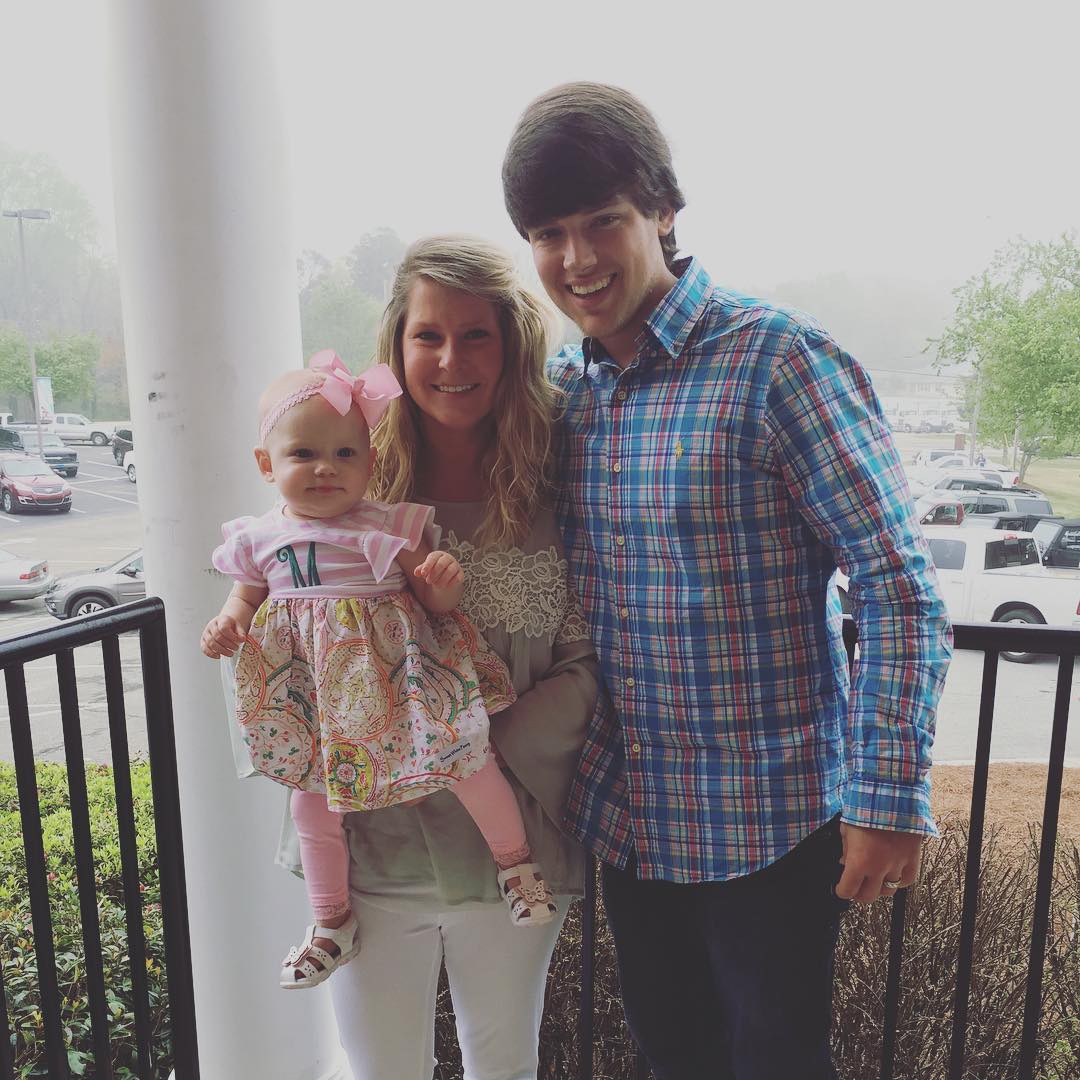 Website: www.onlinebusinessrealm.com
Dusty Porter's is among the 31 Bloggers Who Make a Lot of Money who's blogging journey started as a comeback to hit life after getting hit by it. Following being laid off in 2011 from his full-time job, Dusty delved into a series of online businesses from freelancing on Fiverr as a voiceover artist to selling on eBay.
Today, he is now a successful blogger and voiceover artist. He also has a YouTube channel "TechnologyGuru", which he has nurtured up to the point of having over 200,000 subscribers.
He's the founder of OnlineBusinessRealm.com, a blog where Dusty uploads his podcasts which are usually interviews with top entrepreneurs in the business on topics such as how to create and manage a profitable website.
Dusty has multiple streams of income. His major source of income comes from sponsored posts and display ads on his blog. He also earns a lot for promoting SaaS products such as Grammarly and BlueHost, upselling his courses on his blog, and offering his voiceover skills on freelancing platforms like Fiverr.
Spencer Haws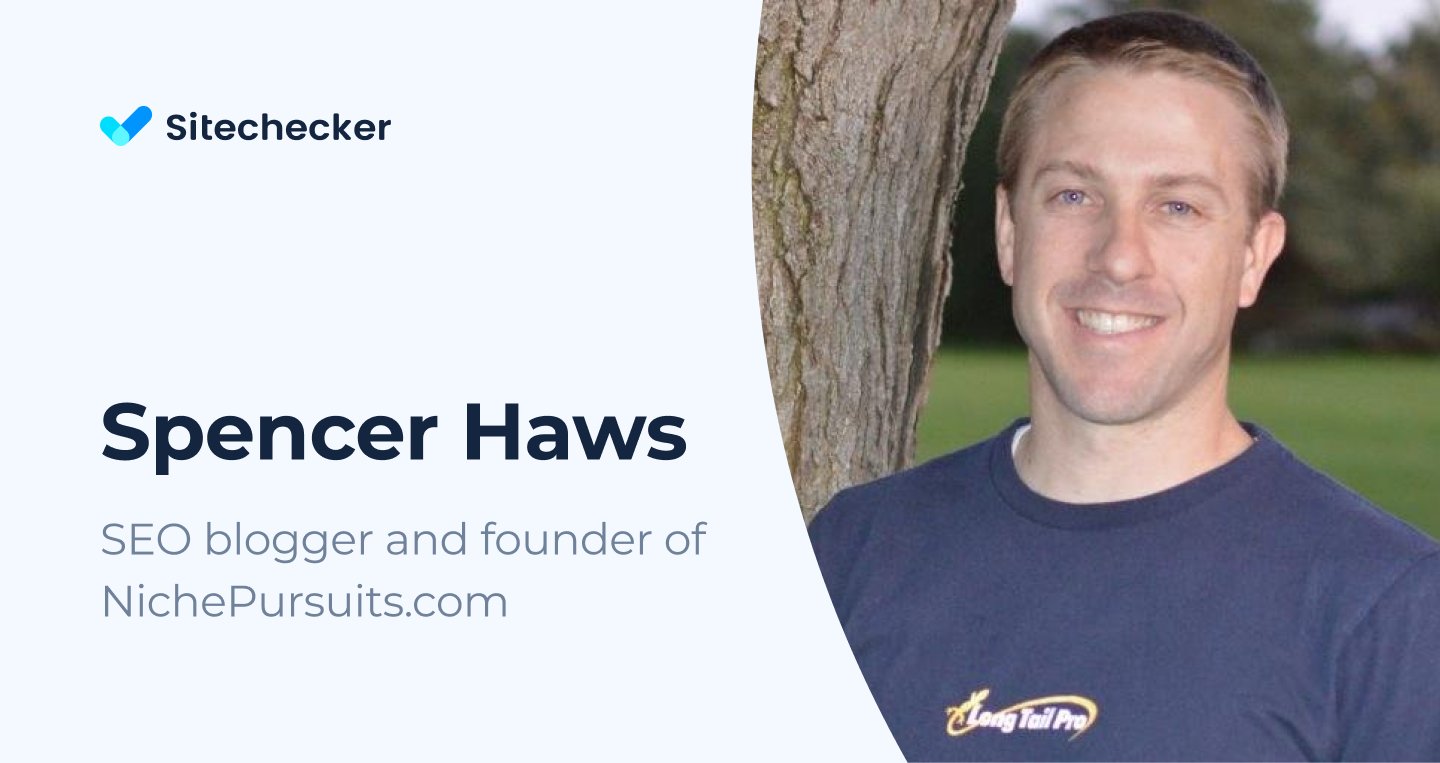 Website: www.NichePursuits.com
If you're into internet marketing, chances are, you'll probably know Spencer Haws. He's well-known for creating multiple successful niche websites. His most successful website, LongTailPro, generates a six-figure revenue every month. Aside from blogging, he is also into Amazon FBA.
NichePursuits.com is also one of his most successful creations, he shares the processes and results—in form of case studies—of building a niche website ground up with his audience.
These case studies also contain guides on critical topics such as, how to build a website from starch, the best place to buy your domain, and how to monetize your website.
NichePursuits.com is ranked by Alexa as 110,520 globally, with 1,640 direct linking domains, and 6,800 Twitter followers. All of Spencer's income through NichePursuits.com comes from promoting Affiliate products on his websites such as BrandBuilders, SEMRush, BlueHost, and many others.
Matthew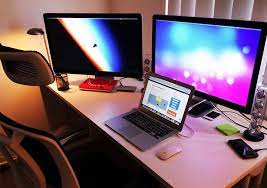 Website: www.TrueValhalla.com
Matthew is another excellent example among the 31 Bloggers Who Make a Lot of Money. He turned what he is good at and passionate about into money. He creates HTML5 video games and offers them up for sale on his website TrueValhalla.com. He makes money in form of royalties by selling the rights to the games which he designed from scratch.
In an interview with Matthew, he revealed that his income is more of a rollercoaster. In good months, he can earn up to $40,000, and in slow months, as low as $4,000. He claimed to be happy with the feeling of being financially independent despite the fluctuations in his income. Matthew also believes the best way to go is to have multiple streams of income as an online entrepreneur.
A large percentage of Matthew's revenue comes from selling his products—HTML5 games and mobility engines— and consulting services on his websites. He also makes a decent amount from direct ads.
TrueValhalla.com is ranked by Alexa as 983,598 globally, with over 200linking domains, and 21,700 followers on Twitter.
Paula Dennholdt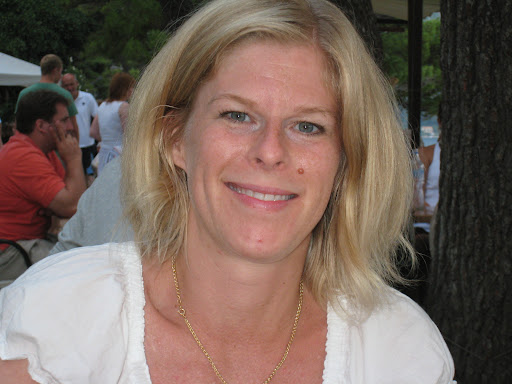 Website: www.Easybabylife.com
Parenting is not an easy task, sometimes we wish babies will come with their manuals to make the job easier. Paula created her blog, EasyBabyLife.com as a way to share her opinion and personal experiences with expecting or new mothers to give them a head start in parenting. Paula provides her audience with accurate facts, tips, and medical advice—from real doctors—on pregnancy and baby care-related topics.
After 11 years of consistent devotion and regular publishing of posts, the blog is now a major authority in the niche of parenting and baby care. Paula monetizes her blog through ads—from Mediavine Ad Network—and affiliate marketing. Her prime affiliate is Amazon Affiliate and she is reported to earn at least 5% from the products she promotes.
Analytics reports show that the website receives about 550,000 unique visitors monthly. The website is also ranked 293,750 by Alexa, has over 620 linking domains, and a followership base of over 2,000 people on Twitter.
Most of Paula's revenue is through ads from Mediavine Ad Network
Nathan Thomas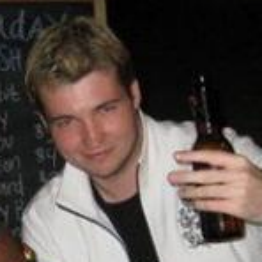 Website: www.IncomeBully.com
Nathan is an online entrepreneur who has full experience of the entire making money online things, from affiliate marketing and blogging to selling products on eCommerce platforms. He created IncomeBully.com to record his process and revamp it into great content on local SEO, entrepreneurship, and blogging for his audience.
The primal reason why Nathan decided to create the blog was that he felt the top dogs in the industry were ripping people off with prices they set for their courses. Hence, the creation of IncomeBully.com where his audience can get all the information without any cost. If you're aspiring to earn passive income through blogging, Nathan's blog is an excellent place to start your research.
Nathan's major source of income comes from his course and coaching sessions where he teaches his student about creating and managing a profitable offline agency. He also earns some income from referral links to SaaS products such as Long Tail Pro. Apart from blogging, he also runs an offline web agency business.
Will Tang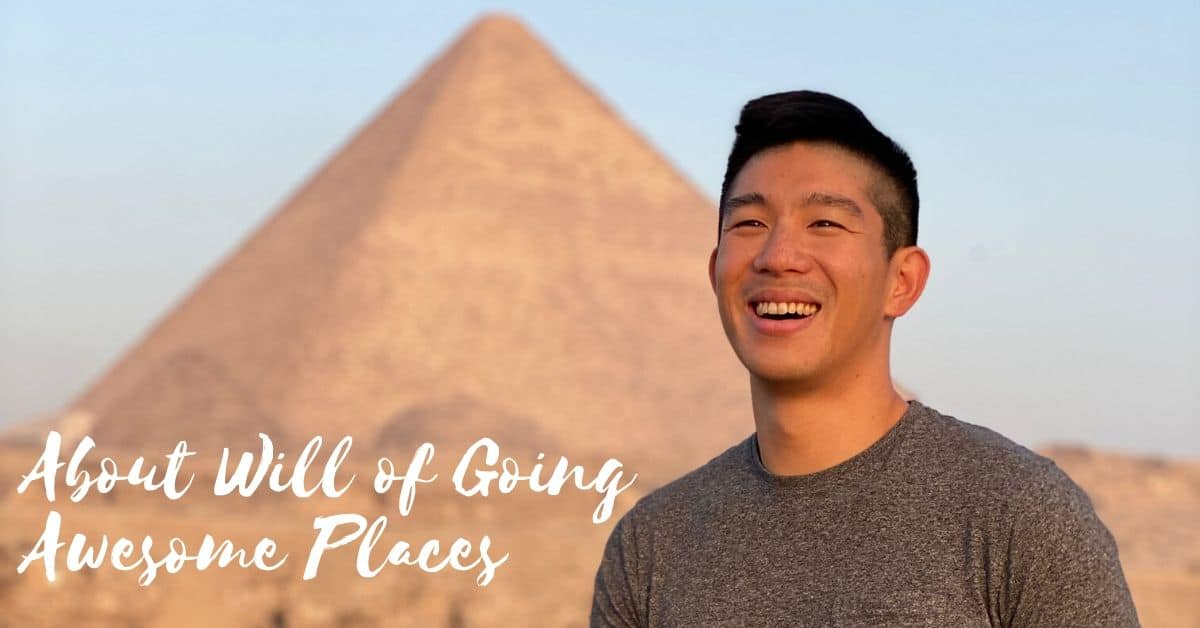 Website: www.TravelBlogBreakthrough.com
Of all the 31 Bloggers Who Make a Lot of Money, Will Tang came as a surprise. Will Tang has always been a fan of the nomad lifestyle but he only started blogging about it around late 2014. His posts allow his audience to experience wonderful places around the globe without having to leave the comfort of their homes—more like turning them into a digital nomad.
Despite being a very competitive niche, Will was able to generate huge revenue in the first year of blogging. In addition to his regular posts on his travel blogs, Will also records and publishes podcast episodes.
According to the income report shared by Will on his blog, the majority of his revenue is generated from sponsored campaigns and posts. He also makes a decent income from promoting affiliates products of SaaS and Web creation companies such as BlueHost, MailChimp, and Elegant Themes. In addition to these, Will still offers his writing skills for hire through gigs from freelancing platforms.
Create and Go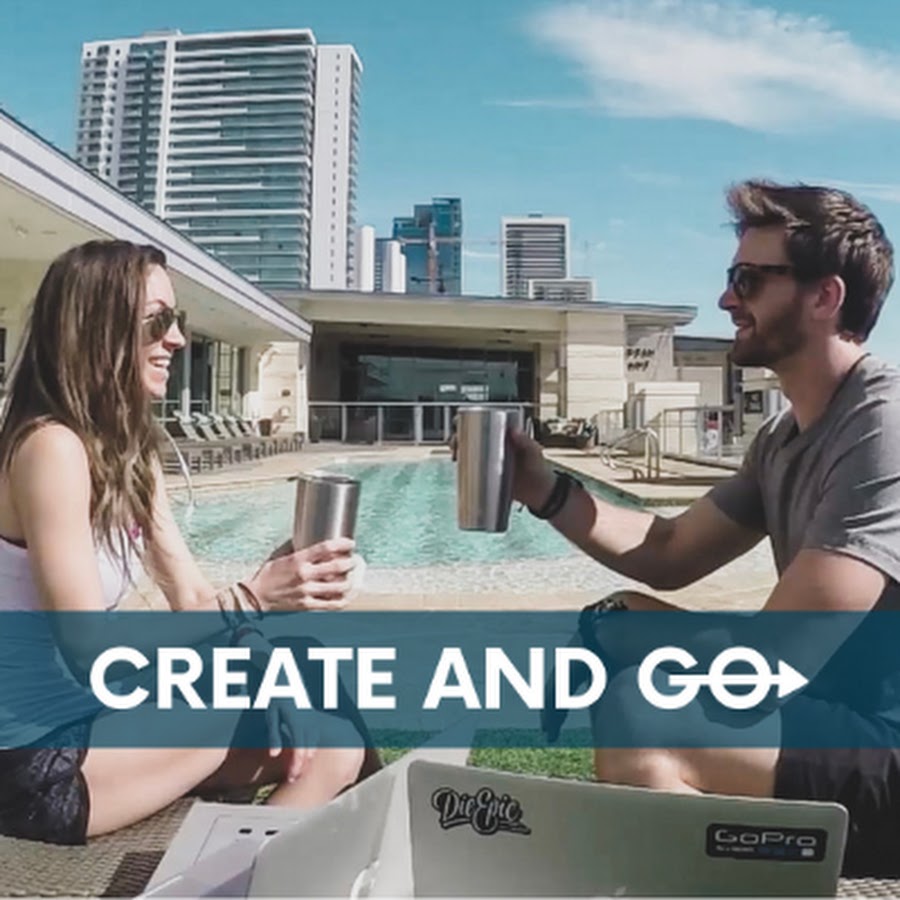 Website: www.Createandgo.co
This list isn't complete without talking about two internet marketing geniuses who believed two heads are better than one. Lauren and Alex are the founders of Createandgo. co, a partnership that has created a series of blogs that have generated six or even seven-figure incomes.
The duo has created multiple niche sites as a team, with their first being a health and wellness blog called Avocadu.com. The blog was a successful project and it hit the six-figure mark within the first year. Within the first three years of blogging, Alex and Lauren had already made a gross income of over $1,660,000 spending less than $600k running the blog earning them the million-dollar blogger name.
Due to the huge profits that Avocadu.com made, the duo blogger decided to start Createandgo. co as a platform where they can teach other bloggers how to create and run a profitable blog.
Most of Createandgo. co's income comes from sales of courses and digital products such as eBooks on the website. They also earn a decent income for promoting hosting services, SaaS, and digital products. Their major affiliates include popular brands such as Social Media Warfare, Tailwind, ClickFunnels, Teachable, LeadPages, ConvertKit, Bluehost, and more.
That concludes the list of the top 31 bloggers who makes a lot from their blogs. But that's not all, below is are extra tips on different blog monetization strategies and methods that the top dogs of the industry make use of and have been working for them.
See this 17 Inspiring Financial Planning Quotes to Build Your Wealth  
Best Ways to Monetize Your Blog: Following the Footsteps of Top Bloggers in the Industry.
You can be rich too, through blogging, through the following ways;
1. Affiliate marketing
Most of the bloggers we mentioned made their money through Affiliate marketing. Promoting other people's products—if done correctly—is one of the best ways to earn passive income from your blog. The principle behind this method of marketing is that you get paid a commission—usually a certain percentage of the sales price—whenever someone buys an online product through your affiliate link.
Making huge money through this method is very simple, yet it's possible you won't make a dime if you go about it the wrong way. Your chance of success depends majorly on the type of product you are promoting. A major checklist is, "Does the product match your audience's needs and desire?"
The 31 Bloggers Who Make a Lot of Money uses Affiliate Networks
Affiliate networks serve as a contact point between merchants or companies that intend to promote their products online and bloggers. This channel is the easiest way to find multiple products relevant to your niche on a single interface.
While each affiliate networks come with its flaws and positives, they are a life-save for most bloggers. Excellent options you can consider include; Target Affiliate, eBay Partner Network, Amazon Affiliates, Shopping Site Affiliate, PeerFly, Rakuten Advertising, CJ (Commission Junction), Shareasale, and Clickbank.
Another approach could be promoting online products you've bought and used on your blog such as Webhosting, email marketing software, WordPress theme, and so on. However, this will require you to create a post or guide for aspiring bloggers who wants to venture into similar niches like yours. This method is most effective when you've gained popularity for your blog.
See this 120 Highest Paying Affiliate Programs (For Beginners)
2. Promote your product
While affiliate promotions are one of the best ways to start monetizing your blog, selling your physical or digital products standalone or alongside affiliate marketing can even generate more income. Creating your product can be time-consuming and require lots of work and effort, but it's worth the return on investment.
Products you can sell on your blog can be physical products—relevant to your niche—or digital products such as reports, software, courses, and eBooks. Amazon may be touted as the best but nothing is better than also promoting your ebooks in your blog.
The most effective channels you can promote your channel on according to top bloggers in the industry are through established marketplaces or directly on your website. Selling directly on your websites has its pros and cons. For example, control over the sale process and outlook of your sales page. But at the expense of the prestige and level of exposure that comes with already established marketplaces. And, there's also the enormous fee you are required to pay from your profits for using their platform to sell.
If you're considering listing your product on a marketplace, Udemy, Amazon, and Envato are excellent places to get started.
3. Offering expert services
Another impressive strategy most top bloggers use to make money online is by offering expert services to their audience. Some of the services you can provide include freelancing service, training, design, writing, consulting, and personal coaching.
However, getting a substantial income from this approach takes a lot of marketing effort to put the word out on the internet to reach your potential clients.
Earn your first $100 Online ( Download E-book for Free)
4. All the 31 Bloggers Who Make a Lot of Money sells adverts.
Selling ads is an excellent way of making money directly through your blog. It works most effectively if you can publish posts relevant to the ads you're selling. This strategy is a legit and viable option to consider if you want to make passive income online.
The major factors you would consider to decide if your blog is ripe enough for selling advertisements include blog stability, design, and amount of site traffic.
These factors form the criteria that advertisers would expect your blog to meet to determine whether your blog is worth advertising on. For the amount of traffic, a minimum of 10,000 monthly unique visitors is enough for you to catch the eyes of serious advertisers.
Popular adoptions that are worth checking out include Direct ads, Banner ads, Google Adsense, BuySellAds—a platform where you can sell and manage ads—, or similar platforms.
5. Selling subscription-based products
Continuity income or recurring revenue is the most recommended approach if you want to generate a steady passive revenue stream from your blog. However, this approach requires consistent high-quality engagement with your audience, your readers must feel they are gaining greater value than the subscription fee for this to work.
An excellent method of generating recurring revenue is by creating a membership site. It's far more beneficial and profitable than selling eBooks in the long term—based on income and growth curve. The strategy for success is maintaining high retention by consistently posting high-quality content, keeping your old members hooked on to your site while gaining new ones.
6. Selling your blog
Aside the 31 Bloggers Who Make a Lot of Money, you can be the next blogger to be rich.
While this might the least of what you're considering at the moment, it could be a very viable option in the future. If your blog isn't linked to your services, products, or name, with the major income coming from ad sales, selling your blog might be the best way to go. The price for your blog depends on the amount of revenue you generate from ads, content quality, and traffic to your site.
You could be seeing offers up to six figures depending on how established and reputable your blog is. An excellent indicator to know whether your blog is worth selling is when buyers start sending unsolicited offers to purchase your blog. Don't ignore the writings on the wall, that's the best time to start considering the idea of putting up your blog for sale to the highest bidder.
Avoid making quick decisions based on the offered price. Ensure to properly evaluate and estimate the value of your blog before placing a "for sale" sign on it.
7. Sponsored reviews
Here, you get paid to write a review about someone's product or services, and then publish the post of your blog. Ensure you only accept offers to write about products or services your readers would be interested in, a few bucks is not worth losing your hard-earned credibility with your audience.
The best way to ensure you get to write a great sponsored review is by ensuring you actually used the product or service—at least for a trial period—to gain a personal opinion about the product or service after using it and ensure the review is both honest and compelling.
Conclusion
The possibility of making thousands of dollars blogging is no longer a myth. In this 31 Bloggers Who Make a Lot of Money, you have seen examples of internet geniuses that have made it happen. And, the truth is, you can too.
However, going down that road would like to lots of obstacles and hurdles that require perseverance and dogged commitment to overcome. Every successful blogger has also experienced this hardship, but the difference between you and them is that you can learn from their mistakes and failings.
Not to sound pessimistic, the journey towards earning five, six, or even seven figures as a blogger is a very long, tiresome one. But if you go at it the right way, putting in the work and effort, it might be much closer than you'd expect.
Also note that the niche matters, Tech, and digital marketing ranked among the highest in terms of niches that make the most revenue. To know the highest best-paying Affiliate products and links to use in your blog, read our next article on the highest-paying Affiliate programs.
Remember, it's the same as always, every great achievement starts with tiny determined baby steps. Also check out these 17 Best Digital Marketing Jobs ( Good Career life )