Last updated Apr. 20, 2023 by Chim Gracia
One of the easiest ways to make extra money on the side is to sell things you find at thrift stores, flea markets, or garage sales. This article will explain how you can flip items and a list of things to flip for money.
The good thing about flipping items is that just about anyone can do it. There are also plenty of opportunities for flippers. You don't need a lot of experience or skill. As you learn the going rates and the best products to sell for a profit, you'll get better and make more money.
If you want a great side job or some extra money on the side, one of the best things you can do is flip things for cash.
Buying cheap and selling for a profit is a very popular way to make money for both small businesses and big ones. (Think about Amazon and Walmart!)
Many people make a lot of money by selling things they find for less money. Today, there are more places to buy items to flip and more platforms to sell on. In addition, more apps can help you price and sell your items. Here are the 40+ Easiest Things to Flip for Profit.
What is Flipping?
The art of "flipping items" is to buy something cheaply (ideally for at least half of the retail price) and then sell it online.
Sometimes this means giving something that has been sitting around collecting dust a little tender loving care (TLC), like repurposing an old piece of furniture or fixing up an old car.
But you can also flip things that don't need any special care. For example, you can look for good deals on popular gadgets or discounts on new power tools, designer items, or baby gear.
When done right, it can be very profitable to learn how to sell things online. It's one of the easiest ways to make extra money because you don't need anything but your time.
You can find great deals at:
Auction sites
Library sales,
Your local thrift store or second-hand clothing market
Flea markets
Estate sales
Yard sales
Websites and apps and other places.
Because of this, you don't need much money to start flipping or selling things.
Also read: 10 companies that pay you to test websites from home (earn up to $60/hr)
Can You Make a Living Flipping Things?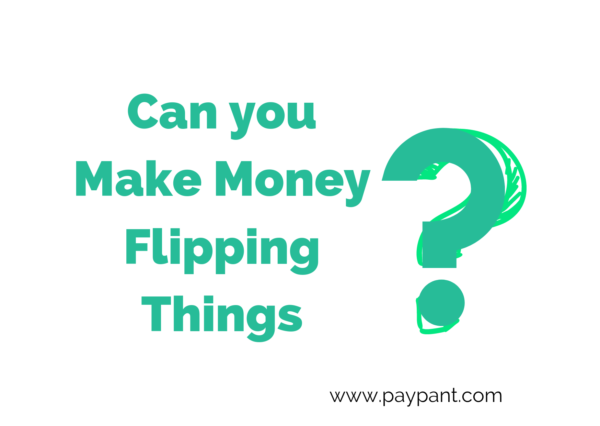 Yes, you can. Used item flipping is one of the best ways to make extra cash.
There are many ways to make money by reselling or trading items, and almost anyone can do it. If you're willing to learn and work, you can make this fun hobby your full-time job.
Keep reading if you want to learn how to sell things for money. Today, I will talk about the best things to flip and sell again, how to find items to flip, and how to sell them online quickly to make money.
What are the easiest things to flip for profit?
To be able to sell things for a profit, you need to know precisely what items are valuable. Once you know the best things to sell for a profit, you can save time and make more money.
Finding very cheap items is the first step to making money as a flipper. The "clearance" section of nearby stores or websites is one place to look for this stock.
The key is to find items that people want and are worth enough money to make a profit after paying for costs.
Look for well-known brands, seasonal items, and limited editions. People are especially interested in buying branded items because they are willing to pay more for brands they already use and like.
Trying reselling on Amazon
Becoming an Amazon reseller is one way to sell items on sale again. You can look for good deals and send them to Amazon's warehouse. Then, when someone buys, Amazon will take care of the shipping. So you don't have to worry about customers returning items, describing them, or sending them out.
The Best Items to Flip for Profit
Flipping, or reselling, is a popular way to make extra money because anyone can do it, and they don't have to put in a lot of money to start.
However, not everything is easy to sell again. You should focus on flipping things that people want. If you focus on selling more popular items, you'll be able to do it faster and easier.
You should choose what to flip based on where you are and what you like. Also, think about logistics, shipping, and storage. It helps to know what you're selling and how much it's worth. It's best to stick to product categories you know and find interesting.
(For extra credit, use a business credit card to pay for your purchases and earn rewards!)
To get started, here's a list of the best items to flip.
40+ Easiest Things to Flip for Profit
So it's the easiest business to start, whether you have a little money or none. But just like any other business, you must sell things your customers want and make a good profit. One of the best ways to make extra money is to sell things for money.
1. Furniture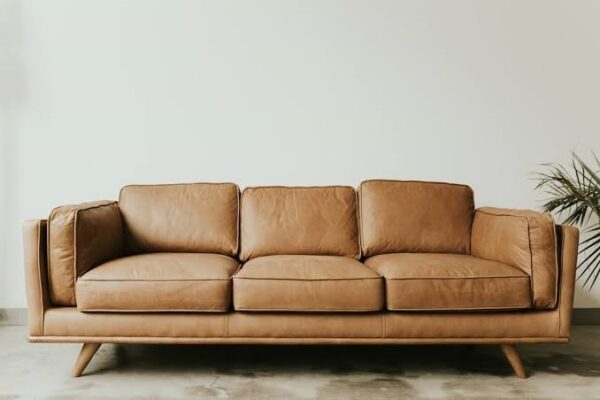 Flipping furniture can't be over-flogged or over-emphasized. For instance, the first items that go out for sale or thrift are your furniture when you move to a new house. Furniture is a good item to resell for more than one reason.
Many of the furniture sold in stores these days is either hollow or made with cheap wood.
Solid wood items cost a lot more than other kinds of wood. However, quality wood furniture can last for decades, so even if it needs to be refinished, there is a lot of profit potential and a market willing to buy it.
You can find used furniture to resell in many places, like the Facebook marketplace, yard sales, etc. You can even find people who will give it to you for free if you come to get it at your shipping costs.
Upholstered Furniture
In the same way, it can be profitable to sell upholstered furniture. You could clean the upholstery yourself, which would make it look much better, or you could get it reupholstered. Reupholstering can cost some money, but the piece of furniture may look brand new. If you can do the reupholstering yourself, it will make you much more money.
Outdoor Furniture
Finding outdoor furniture in pretty good shape can also be worth something. Many people don't think their used patio furniture, benches, chairs, tables, and other outdoor furniture is worth much. They'll just throw it away or sell it for cheap, which gives you an opportunity.
Good read: 20 Places to Get Wooden Crates for Free (Near You!)
2. Books
One of the most common and easiest things to flip is books. It's how most Amazon sellers got their start in e-Commerce.
You can find used books in many places, like library sales, garage sales, thrift stores, and department store clearance sections.
If you can find old books, first editions, and put together sets of books, you may be able to make more money. (Sets of books can be Harry Potter and other well-known sets).
When you join Rakuten, for instance, you can get free books. If you sign up, they'll give you a $10 gift card that you can use to buy a book. Then, you can keep that first edition book or sell it for cash immediately.
Also, check out other websites that give you free books or gift cards to buy books. Again, this will get you started without significant financial input.
3. Video Games & Consoles
Some old video games remind people of their childhood, making them feel good when buying them. However, video games aren't just for kids. Because of this, video games are always sought after by people who like to play them.
You might be surprised how much old video games and consoles are worth. Also, things like new video game consoles usually have a limited supply at first, so you can buy them and sell them later for an enormous profit when supply is low. You can do the same thing with modern video games, though it's harder because most modern games also come in digital form.
According to Marketwatch, "IDC data shows that global videogame sales are expected to grow by 20% to $179.7 billion in 2020." If this happens, the video game industry will make more money than the global movie and North American sports industries.
One of the best ways to make money in your spare time is to buy and sell old video games.
One reason is nostalgia, but another is that it has value. The big names in video games are Nintendo, Sega, Playstation, and Xbox. In addition, real estate sales and thrift stores can find rare games, special editions, and collectibles.
You might get lucky at a used game store and find some hidden gems. And check out sites like Facebook Marketplace and OfferUp to find games and consoles that are more recent. Finally, ensure you test electronics before you turn them on!
If you buy a well-known old game, you can sell it on eBay, Facebook Marketplace, or Craigslist and make a nice profit.
4. Yard Equipment
The easiest things to find cheap and sell for a profit are tools for lawn care or yard work. People often sell their yard tools when they buy a new model or when the old one breaks.
But which yard tools are the best to flip?
Outdoor furniture
Tillers
Utility cart
Pruners
Lawn mowers
Edgers
Trimmers and other farm tools
One can buy them for as little as $5 and sell them for $20 or more. Of course, you may have to fix it sometimes, but once you do, you can sell it for a significant profit.
Flippers have been known to make money with metal rakes and other yard tools that don't have motors. I think you should clean the item to make it look better, and it shouldn't be too hard to sell.
Read Also: 10 Best Internet Freebies: Free Stuff You Don't Want To Miss out On!
5. Websites
Just buying and selling websites can make you tons of money. Unfortunately, not a lot of people know about this. Flipping websites is a huge business. Flippa makes it easy to buy websites and resell them. But it isn't that simple.
Paypant.com recommends that you flip websites only if you are a blogger or know at least a little about how to do it.
When you flip websites, you can make money with little work and no shipping costs. Here's everything you need to know about website flipping to decide if it's right for you.
Don't miss this article: Best Web Hosting companies for WordPress Sites ( Best hosting websites )
6. Bed-in-a-Box Mattress Returns
Most online mattress stores offer a satisfaction guarantee of 100 nights or something similar to get customers to buy. But what if they're not happy with what they purchased?
So, a website like Sharetown comes into play. Sharetown is a "reverse logistics" company that makes sure that mattresses are picked up and then donated or sold again. As a Sharetown representative in your area, you'll be sent to:
Pick up (often) like-new mattresses,
Clean and sanitize them
Put them up for sale on sites like Facebook Marketplace.
How exactly do you make money with this Share town mattress flipping?
You make money on the difference between how much you sell the item for and how much you owe Sharetown for getting it. But it's cool that you don't have to pay for the mattress until it sells.
This makes it a very low-risk side business if you can move and store large items. Ghostbed also allows you to flip the mattress for a profit.
7. Musical Instruments
Another thing to sell is a musical instrument that works well. Both kids and adults often outgrow their hobbies or stop doing them.
Once they're done with them, you can find cheap musical instruments to sell for a good profit. Keep an eye out for popular brands such as:
Gibson
Yamaha
Fender
Steinway
Harmon Professional
Shure
Aside from instruments, you can also choose amplifiers, speakers, and other music gear.
Good read: 5 Very Easy Ways Anyone Can Make Money Selling Ringtones
8. Baby and Kid Gear
Without a doubt, kids' items cost a lot. Also, kids grow fast, so they quickly outgrow their gear.
That's why parents who want to save money often look for gently used baby and children's items like:
Clothing
Baby Toys
strollers
High chairs
Swings
diaper bags
Baby Carriers
Bouncy Chairs
Baby Walkers
Door Bouncers
Jumparoos
Rockers
If these baby items are in good shape, they can be sold for a reasonable price. You can find many good deals on kid gear on sites like Facebook Marketplace. Look for items that haven't been used much or are brand new that you can sell.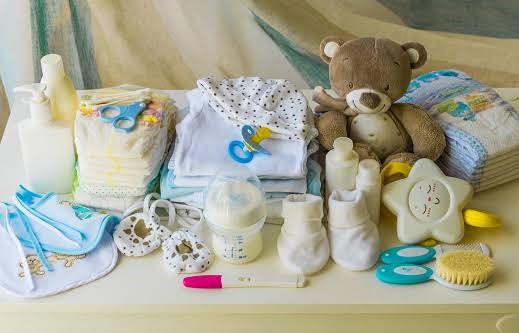 Websites like Kidizen help parents find designer items for their kids if they have access to high-end items for kids.
Pro Tip: Find grandparents selling their young grandchildren's stuff. These things probably didn't get used much at grandma's house, so they are probably in great shape.
If you search the Internet for "best baby + piece of equipment," you'll find a lot of lists. Remember the best brands and start there. These items are top-rated because many moms only buy "the best" for their new baby.
Alternatively:
You could also use a service like BabyQuip to rent out baby items instead of selling them. In this way, a single asset can be turned into a source of recurring income.
9. Limited Edition Sneakers
If you like to keep up with shoe styles and fashion news, flipping sneakers is definitely for you.
When you sell sneakers on the "aftermarket," you buy them at full price and sell them right away for more.
Manufacturers don't make enough sneakers to meet demand, so there aren't enough to go around. So for high-end brands like Air Jordans, the resale market is driven by high demand and low supply.
Though you need some money to start, flipping sneakers can be an excellent way to make money and is one of the best things to flip. By reselling sneakers, you can use the success of a brand to reach people who already like it. So, you don't need to build your brand or audience.
10. Cars
Used cars are still popular as a hobby, a project to fix, or a way to get around.
The goal is still to buy low and sell high, but you'll need a bigger initial investment than most of the other things on this list.
Car flipping is an excellent way to make extra money for people who:
Those who like the thrill of negotiation
You can find cars for less than they are worth.
Are mechanically inclined
Important note: Some states have rules about how many cars you can own and how many you can sell before they allow you to register as a "car dealer legally."
Good read: 5 Places to Shop Open Box Deals (Home Décor, Electronics, Fashion, etc.)
11. Smartphones and Computers
Flipping smartphones, laptops, and other gadgets are very easy. However, note that not all tech gadgets are the same regarding which ones are the best to flip.
Some brands and models, like Apple iPhones, MacBooks, iPads, and Samsung Galaxy phones, are much more popular and keep their value. However, people pay hundreds of dollars for these used electronics. For example, a used MacBook usually goes for $1000 or more.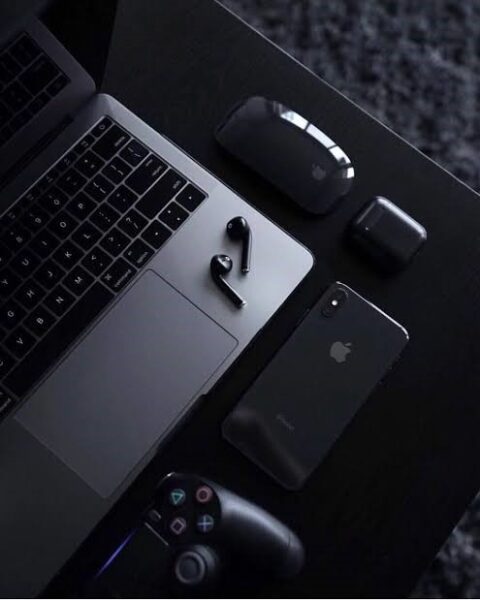 People generally want smartphones, tablets, smartwatches, and computers or laptops.
That doesn't mean people won't buy other brands or older electronics. Instead, people may want to save money or get parts for their old gadgets, like Nintendo game consoles. But, again, you can find out what's popular online.
If you are flipping mobile phones, you need to specialize more in this category. One thing is just selling smartphones at a discount, your old phones, or light screen repairs. But if you want to flip, resell, or fix up many mobile phones, you will want to do things right and get R2 certified.
Note: If you buy and sell used consumer electronics and cell phones, you should read up on R2 certifications. These are important for refurbishers because they help them get better prices on the parts they use to fix broken products, which they then sell to end-users and resellers who want to get parts straight from the source.
Craigslist, eBay, and Swappa are popular places to sell these electronics. Swappa can even help you find out how much your items are worth.
You can make money with your smartphone; find out with these 25 Best Money Making Apps
12. Vintage Items in a Set or a Collection
A vintage collection is one of the easiest items to flip for cash. However, not everything "old" or vintage is worth much money. Rareness and demand play a role in value, but so does nostalgia.
Some brands and products get a lot of attention and sales. Most of the time, the older an item is, the better, especially if it's rare, unique, or hard to find.
But the value increases when you put things like this into a set or collection. (Have you seen Storage Wars?)
People will pay for a set or collection of things as mundane as:
Pins
Sewing patterns
Patches
Cards
Stamps
Video games
Vinyl records
Silverware and fine china
Watches
Artwork
Dolls, among other things.
What brands of vintage sets sell out fast?
Fans of well-known brands like:
Disney
Star Wars
Vogue
Barbie
The Beatles
Kiss
Hot Wheels
Tiffany's etc
are just waiting to buy their next collection with a lot of love and nostalgia from you. Make your money out of it.
13. Stocks and Options
Have you always considered investing in the stock market a long-term game? Some people trade stocks more actively. Like with other side jobs, you should learn as much as you can about flipping stocks before making any big moves.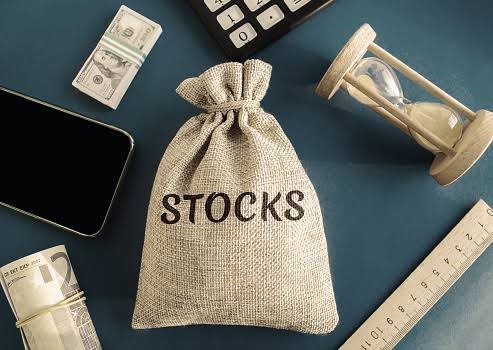 How do you flip stocks for profit?
To make money by flipping stocks, you must buy shares and wait for the price to go up before selling. When purchasing shares from an initial public offering (IPO), buyers can sometimes make a profit because these shares are hard to find. Investors should know that flipping IPOs isn't against the law, but underwriters and issuing companies usually don't like it.
There is a lot more to day trading than meets the eye. Day trading involves significant risk and a considerable time commitment. In most cases, investors treat day trading stocks as their full-time job. To make the best decisions, you must do a lot of research. This kind of trading also puts you at risk of losing a lot of money.
Even with research, no one can know how stock prices will change in the future. Therefore, flipping stocks carries risk; hence be careful.
How do you choose the best stock to flip?
Next, to flip stocks, you should be ready to do your research on the stocks you want to trade.
Online, you can find a lot of so-called expert advice and "hot tips," as well as seminars and classes that claim to be educational. However, it's important to remember that these sources aren't likely unbiased and usually make money by getting people to flip stocks.
Option Alpha, for instance, has a huge collection of free resources, and you can set up a practice trading account to learn the ropes before you risk any real money.
Don't miss this follow-up article on 10 Things to Know Before Investing in Penny Stocks
14. Trading Sports Cards
Cards are one of the easiest things to flip for money if you know the game's rules. As a result, trading cards, especially Pokémon and baseball cards, have been one of the most popular side jobs over the past few years.
The best strategy paypant.com readers go by is to buy cheap cards online and flip them. Basically, you buy a card for less than what you think its market value is. Then you sell it for the value of the card.
This can be done in two main ways:
Buy players you can sell right away for more money.
Buy a player whose price you think will go up soon.
It's not often that you can flip a card and sell it right away for more money, but it does happen. You just have to do your work and hope for the best.
The best way to use this strategy is to buy graded cards to flip. Graded cards keep their value and give the person buying them peace of mind. So when you buy a PSA 10, for example, you know it's a high-quality card.
When you buy graded cards, you can act quickly when necessary.
Let's say a player in the NBA is on a shooting roll. Over the past two weeks, he has scored an average of 35 points per game.
His card's value will probably go up slightly during that time. Depending on how much the card started, you might get 5x to 10x the card's price.
If you don't think the player's hot steak will continue, it's best to sell high. You might not get off the train when the price is at its highest, but you can still make a good profit.
If the player isn't well-known, there probably won't be too many PSA-graded cards floating around. So you can take advantage of that and get a reasonable price by being the first to market.
There are a few things to look for to find a player whose price you think will go up:
A switch in roles (like a backup QB getting a run as a starter)
New group members
A new trainer
You believe the team will get better.
You think the player will make a significant change and do better.
The player's price has decreased because of an injury or poor performance, but you think it will go back up quickly. So to make money trading cards, you need to make sure you do your homework, buy undervalued cards, and sell high.
15. Scrap Metal
While making severe cash can take a ton of metal, you can often score your "inventory" for free.
Recycling centers pay to take it off your hands since it reduces landfill waste and the need to mine new raw materials.
Do you know that Craigslist, local businesses, and your neighbors are potential sources of scrap metal? Non-ferrous metals like copper, brass, and aluminum tend to be worth the most.
16. Exercise Equipment
If you can get them for the right price, gym equipment, and weights are some of the best things to sell.
People always want to buy exercise gear, and there are always a lot of people selling it.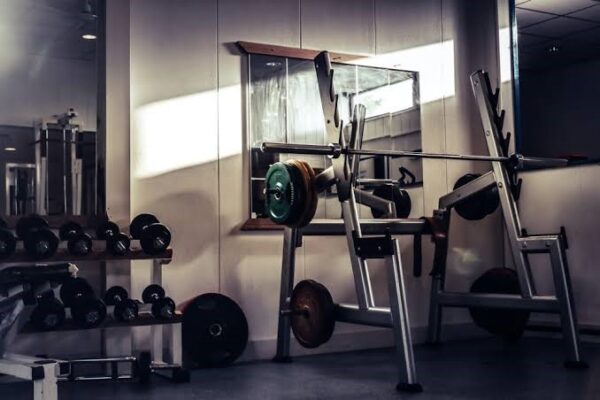 Since gym equipment is big, you will need to consider how much it will cost to move it.
Keep an eye for items like:
Autographed items
Vintage hats
Baseball cap
Championship rings
Ticket stubs
Sports card
Bobbleheads
Shirts
Jerseys
These items are great to flip as people buy them as gifts or add to their collections.
These items can be quite expensive and great for reselling. Before selling it again, ensure it's in good shape and meets all safety standards. Some of these things are heavy and big, so some people may sell them cheaply or give them away just to get rid of them faster. This means you'll make more money.
Didn't you know you could make money exercising?
See the Top 25 websites that pay you to exercise
17. Antiques
One of the most profitable things to flip is antiques. Of course, antiques can include many things, from books to furniture. But, most of the time, when people talk about antiques, they mean old furniture.
This is, of course, a big group that includes many different things.
The best way to make money from antiques is to learn about the market, and what kinds of things sell. You'll need to know how much things are worth before buying them. Consequently, the best way to make money is to know more than the person selling the item.
18. Motorized Items
Dirt bikes, four-wheelers, all-terrain vehicles (ATVs), golf carts, jet skis, snowmobiles, and other motorized items are great things to flip. Unfortunately, people who no longer need these things will sometimes try to sell them for meager prices.
They might be moving, have bought a newer model, or not use it. No matter what your reason is, you can benefit. This is a great way to make money quickly: sell high-value items like this.
19. Cameras and Other Photography Gear
Some cameras, lenses, and accessories, like tripods, can be worth hundreds or even thousands of dollars. But, especially if they are in good shape, they can be used for a long time.
The value of cameras tends to hold up very well.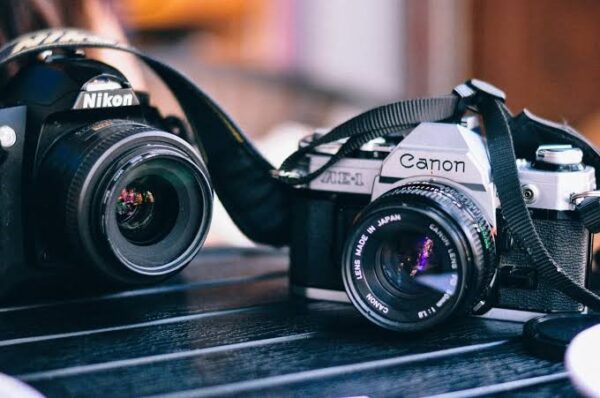 Some photographers are looking for even older cameras because of the incredible effects they can have. However, lenses for cameras can cost a lot, so if you find a used one in good shape, you could make a lot of money. Photography is a hobby that costs a lot of money, but people who do it are willing to spend a lot of money on it.
20. Wedding Dresses
The price of a new wedding dress is high, so many brides look for ways to save money on this. There might be a cheap wedding dress for sale. The dress should be big enough so that it can be changed. A dress is easy to make smaller but hard to make bigger.
Smart and money-savvy brides of today know that they can get hundreds or even thousands of dollars back by selling their wedding dresses. And really, what's better: Money in your pocket or a dress you'll never wear again, taking up a lot of space in your closet?
Many women save their wedding dresses for their daughters, but only 6% of brides think about wearing their mom's dress. So why not sell it and get half of what you paid?
That's right. If you sell your dress within three years of last wearing it, you can expect to get back about half of what you paid. (Finally, Money coming in from the wedding after you might have spent more than you budgeted for)!
21. Old Disney Movies
You might think that Disney+ is all we need, but there are still people who want to buy old Disney movies. You might even have some hidden away somewhere, like in a closet. So go online and find out how much they are worth!
22. Bicycles
Bikes are great items to buy and sell. A lot of them can be found at yard sales. The best options are name brands and old bikes, but you can also make money with other bikes. Sometimes, you'll have to clean it up and maybe make a few minor repairs to get the best price.
23. Collectible Toys
Have you ever been to a used or vintage toy store and felt sad about how much your old toys were worth? Many toys that people collect are valuable and worth a lot of money. If you can find them in their original packaging, which is rare, they are worth even more.
24. Picture Frames
At yard sales, you can often find picture frames. People often have more than they need, but the right frame can be worth a lot when selling it. Depending on what you buy, you might need to spend a little time fixing it so it looks new.
25. Vintage Lamps
At yard sales, auctions, and flea markets, it's easy to find lamps. Not all lamps have a lot of resale value, but you might find some old ones worth a lot.
Even though there is a lot of demand, you should know that not all old things are valuable. Still, many people love everything old and will spend a lot of money to get their hands on certain pieces.
Check out what's selling online or on eBay to get an idea of what to look for. Then, when you find the right buyer, it's easy to sell them again for a good profit.
26. Concert Tickets
You might be surprised to learn that reselling tickets is a great way to make money fast.
People will pay a lot to get tickets to events that have already sold out, like sports games or concerts.
Buying and selling tickets can be a fun way to make extra cash; some people have even made it their full-time job, making around $1000 a week.
27. Lego Sets
Toys like Lego sets are easy to sell for a good profit, especially those part of a limited collection. At garage sales, you can often find interesting Lego sets.
When you sell Lego sets, there are a few things you should know.
First, you should always look into how much the set is worth. This research can be done by searching for the set on Google or online auction sites.
Secondly, make sure the set has everything it needs. Again, it might seem obvious, but the set won't sell for as much if a piece is missing.
28. Houses
This one requires some money upfront, but flipping houses can make you a TON of Money. So we will explain it in detail a bit. The key to turning houses around is to buy at the right price.
People buy and sell homes as full-time business. You can often go to public auctions where they sell foreclosed homes, or you can use your network of contacts to find old houses for sale.
Watch out for homes that need a lot of work and might turn off other buyers. Then you fix up the house and get it in good enough shape that you can sell it for more than you paid for it. Take your time, because there are a lot of rules to follow. But this could be a good choice if you know how to keep a house in good shape and look nice.
Homelight gives an example house flip based on averages in the US…
You buy a house for around $160,000 to sell it for more.
Using the current averages, your gross profit would be $64,900 (or a return on investment of 40.6%) if you sold the house for $224,900.
Your average cost of repairs is between $44,980 and $74,217, which is between 20% and 33% of the house's value after repairs ($224,900 in this case).
At best, your math comes out like this:
Sale price: $224,900
Price to buy: $160,000
Costs for repairs and other expenses (low end) $44,980
You take home: $19,920 flip (12 percent profit)
You might even lose money:
Sale price: 224,900
Price to buy: $160,000
Costs for repairs and other expenses (high end): $74,217
On this flip, you lose $9,317. (-6 percent profit)
What is Real estate Flipping
Most of the time, flipping real estate means buying a house and selling it again within a year. Flippers purchase homes to make a profit by selling them for more than they bought them for later.
How do you make money flipping houses?
Most of the time, house flippers make money in one of two ways. First, people who flip homes can make money when prices go up quickly. During the housing bubble of the mid-2000s, this type of business model was popular and made a lot of money.
During that time, prices in the housing market went up quickly. Many investors found they could buy a property and sell it the following year for a big profit. The value of homes in some areas went up by 50% to 100%. For this kind of house flipping to be profitable, the housing market needs to be a certain way. In general, it only pays off when housing prices are going up.
The other kind of real estate flipping is when investors buy a home that needs to be fixed up (also called a "fixer-upper") for a low price. They put money into fixing the house, then sell it for more money. Successful flippers can still make money on these homes even after paying for the repairs.
29. Baseball Cards
One of the best things to sell for money is baseball cards.
There are a lot of baseball fans all over the world, so they are a popular item to collect.
Baseball cards that are rare or have been signed by the player can sell for thousands or even millions of dollars at auction.
30. Vintage Dinnerware Sets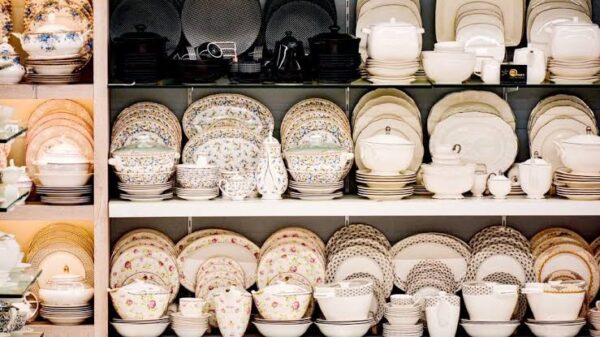 Old dinnerware can be very valuable to collect, especially if you have a whole set that matches.
Even if you only find one piece of a collectible set, people who are missing that one piece can still pay you a lot of money.
House clearance sales are a great place to find inexpensive vintage dinnerware sets.
The best place to sell is on eBay, where the prices for some collectible sets go up at auction.
Normal Cookware
Vintage dinnerware isn't the only kitchen beauties you can flip for money. Ordinary cookware like dishes, pots and pans, glassware, and coffee mugs can be flipped. You can probably find many of these at garage sales. Then, after some cleaning and maintenance, you can list them for sale for a bit more than you bought them for.
31. Puzzles
Puzzles are great to resell because you can get them free at thrift stores and other places.
Sell them online for a lot more money. The only problem with puzzles is that you can't tell if they have all the pieces without putting them together.
But many people sell puzzles they got as gifts but never solved.
32. Concert T-Shirts
T-shirts from concerts can be great things to keep and show off. Unfortunately, the shirts won't be available after a tour is over, so the only way to get one is to buy it used. On the other hand, popular bands that are no longer together can be a great way to make a lot of money.
33. Designer and Vintage Eyeglass Frames
People often go to eBay to save money on designer frames for their prescription eyeglasses.
How much money you make will depend on the brand, style, and demand. Still, you can make $30 to $70 by selling a used pair of prescription glasses, especially if you already have them around the house or found some cheap ones at a garage sale.
You might also find old glasses for sale at low prices because it seems they wouldn't be worth much. But many people are willing to pay money for these old things.
34. Domain Names
Here's an asset that doesn't need to be stored. Domain names are digital real estate that can be bought, sold, and traded like any other product.
You can buy domain names for as little as $10 a month, but if you find the right customer, you could sell them for more than $1,000.
I think Namecheap is an excellent place to buy domain names. They are the domain registrar with the best prices.
35. Raw Land
Flipping raw land involves finding motivated sellers to buy parcels of land on the cheap. Then you can either resell those parcels for a quick flip or as an owner-financed sale.
There's a lot involved in flipping land, including upfront investment and know-how.
One of the most overlooked and misunderstood ways to make money in real estate is to sell land that isn't being used.
Here are reasons you should consider flipping lands:
● Land deals can get you crazy returns
It is not as stressful as you think. The returns are amazing, and it's not unusual for an investor to get a return on investment of more than 100% on a single land deal.
● It's easy to find land deals
One of the hardest things about investing in real estate is finding deals you can count on. However, the thing about flipping land is that finding deals is easy, unlike the selling part.
● It is well protected from a recession.
Unlike almost every other kind of real estate, the land business doesn't stop when the economy hits rock bottom.
● It can bring in Money (If You are committed)
In the land business, you have a lot of ways to sell your property, which brings us back to seller financing.
36. Household Appliances
Home appliances are usually heavy and take up a lot of space, just like exercise equipment. This makes sellers more eager to sell, giving you the chance to buy low-priced appliances and flip them for a profit.
Even if the appliances you find are broken, you may still be able to sell the scrap metal to a nearby salvage yard or recycling plant.
You could make at least a couple hundred dollars or more by selling a few appliances monthly.
38. Designer Bags
If you already have a lot of high-end bags or are willing to take the time to find good deals, you can make extra money by selling them to people interested in fashion.
Some websites are just for helping people find new owners for used bags. Used designer purses often sell thousands of dollars on Rebag, for example.
If you can sell several costly bags each month, you could make $5,000 or more. Even if you decide to sell less expensive bags instead, you could still make hundreds of dollars each month.
39. Designers and Branded Wears
Some people never wear the same outfit twice, which is why people who shop at thrift stores love them. You could make some money if you find clothes from popular brands that are still in good shape. Also, look for things made of suitable materials that will last a long time. You might get lucky and find cheap name-brand items in thrift stores and Goodwill.
It would help if you had a good eye, some sewing skills for repairs, and maybe some de-pilling or shoe polish, and you have made a huge difference in the resale value. These can be found at an estate sale, a flea market, or a thrift store.
"Secondhand Market is Projected to Double in the Next 5 Years, Reaching $77B," says ThredUp, an online store that buys and sells used clothes.
Many times, I've used ThredUp to sell my clothes. You just put it in a box, print a label, and send it off (for free). Then, once your package is processed (which can take 4-6 weeks), your items are put up for sale, and you get a cut of the deal!
You can even buy things at stores and flip them for money on sites like Thredup. Check out huge sales on Poshmark and try to get the best deals.
40. ATVs
It can be pretty profitable to buy a cheap ATV, fix it up, and sell it for a profit. Just keep an eye out for things on sale or priced too low. Check Facebook Marketplace or Craigslist in your area to find them used.
41. Jewelry and Watches
One of the best things to flip is jewelry. You can buy and sell so many different kinds of jewelry to make money. For example, you can find cheap costume jewelry at yard sales and thrift stores and sell it on sites like Etsy.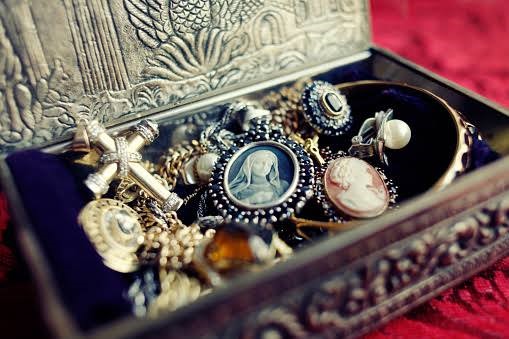 Sometimes you can find old name-brand jewelry and make money from it. Of course, gold and silver are also very profitable, but you might have a harder time finding them at a low price.
If you want to sell the jewelry you find, take the time to clean it up and take good pictures of it. You can even start by going through your jewelry box and removing things you don't need.
Watches
There are a lot of people who collect watches, and some of them also collect old, branded, and mechanical timepieces. People often buy watches based on how old they are and how well they work.
A great way to make extra money on the side is to find used watches and fix them up.
To make them work again, you must clean them up and, if necessary, put in a new battery. Before you buy anything, make sure it still works.
42. Stuffed Animals
Stuffed animals and other soft toys can bring in a lot of money. So they are willing to pay for it, whether for kids or collectors.
People like to remember the good times they had with their stuffed animals. Most people had a favorite stuffed animal when they were kids. It was probably given to them by someone they cared about. They want that stuffed animal back so they can remember the good old days.
43. Services
Service flipping is the best way to get something for free. When a client gives you a project, you hire a freelancer on Upwork or Fiverr to do the work for you.
The problem is that your rate is higher than the person who does the job for you, giving you a margin. So you should only do this if you know what you're doing with the service you're selling.
44. Gift Boxes
This is another thing whose price goes up and down. Prices go up during the holidays in this case. So, buy them when the prices are low and then sell them in November and December when the prices are higher.
See the 3 best places to sell your unwanted Christmas gifts cards for cash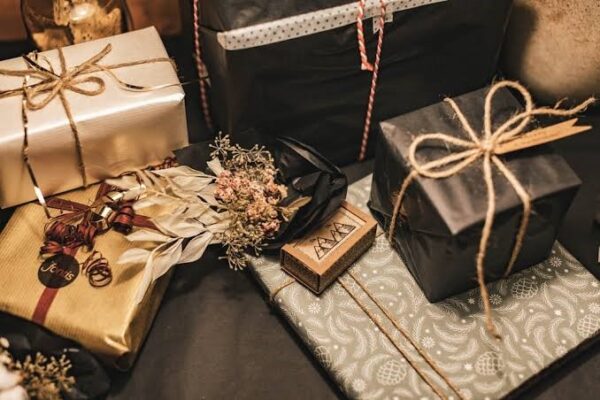 45. Rugs and other Home Decor Items
Rugs are probably one of the most popular kinds of decorations. A good carpet can sell for a lot of money, and the price of rugs can vary quite a bit depending on the buyer's tastes. If you find an old carpet with a unique pattern or one that is very old, you could sell it to a collector for some money.
46. Artwork
You might think that only millionaire gallery owners can flip art, but that's not true. Art flipping is something that almost every business that sells art does in some way.
To make flipping artwork easier for you, you need to be able to spot good pieces and know which ones you can sell again. You might do better if you have worked in art and learned a little about how to sell art.
Where To Find The Best Things To Flip For Profit
Now that you know some of the easiest things to sell for a profit, you need to figure out where you can find these things.
Your home is the BEST place to find things to sell. This is a great way to make money quickly, depending on how many items you sell. It could also be…
A great way to get rid of clutter and get your space in order
A simple way to try out flipping items without spending any money upfront.
You can use this opportunity to get reviews and experience if you sell things on Facebook Marketplace or eBay. Then, when you start buying different items to sell for a profit, it will be easier to get customers.
Some other places you can find things to flip include:
Facebook Marketplace
Flea markets
Yard sales
Estate sales
Thrift stores
Auctions
Craigslist or Kijiji
Other resale apps
Best place to Flip your Items
If you already have things in your house or bought some, it's time to sell them. There are many choices, but here are a few of the most popular online marketplaces.
eBay
Over 160 million people use this long-running market. This makes your items more visible, but you must pay fees to sell them and sometimes to list them. (Learn more about making money on eBay.)
Facebook Marketplace
Great for selling things close to home, with no fees and no payment processing built-in. The buyer paid cash for my old car, which I sold in the marketplace.
Amazon
This site has a lot of information and is easy for sellers to use. Amazon is a great place to start if you're new to flipping items because you can sell many different things there.
OfferUp
This is a free app for selling things locally and online. There are different service fees, but there are none for face-to-face trades. The app uses Stripe to handle the payment for shipped goods.
ThredUp
One of the easiest things to sell is used clothing. ThredUp will give you a bag to put your old things in. Then you just send it to them, and they'll pay you based on what they can sell. You can get cash or ThredUp credit as payment. Plus, it's free, so that's a plus.
Craigslist
This online platform for classified ads has been around since the early days of the Internet and is still used for many local sales. Unfortunately, there is no built-in way to pay, but most postings are free.
Mercari
This free app can sell new or used things from your phone. There are no in-person sales; everything is shipped. There is a payment guarantee and shipping insurance to protect sellers. Listings are free, but a flat selling fee is 10%.
Poshmark
A free app lets you sell clothing and home goods from high-end brands like Coach, Michael Kors, and Louis Vuitton. Think of it as an online consignment store. If you sell something for less than $15, you pay $2.95; if you sell something for $15 or more, you pay 20% commission.
Etsy
Almost everyone has heard of the website Etsy. Etsy has a lot of things, but its specialty is handmade and unique things like jewelry, clothes, art, and home decor. It is an excellent place to sell unique items.
Get acquainted with these 35 Best Things To Sell on Etsy For Money in 2022
LetGo
An online platform (app and website) where people can list and sell used items for free in their area. It offers a chat feature so that buyers and sellers can talk. There is no payment processing.
VarageSale
This "virtual garage sale" comprises groups where people can buy and sell things without paying fees.
Specialty Marketplaces
Depending on what you're selling, there are other places to sell online, and in-person, like forums, swap meets, Flippa, Autotrader (for cars), and consignment stores.
We've covered you shopping for the best online marketplace for your goods. Check these 27 Best Selling Apps To Sell Stuff Online (How to make some money fast)
How to Get Started With Flipping Things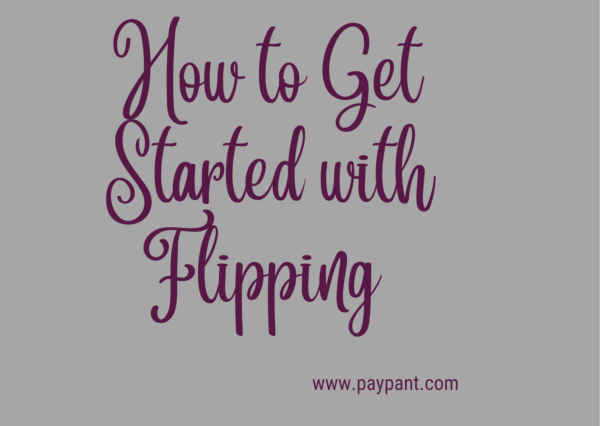 You probably already know that buying things to resell is a great way to start making extra cash. But how should you start?
Start by selling things you already have at home and know about.
The easiest way to start is to sell some things you don't use or need anymore. Not only will you get rid of some stuff, but you can also learn how to sell without putting any money at risk.
Though this article talks about the easiest items to buy and sell to make money, that doesn't mean you should buy and sell all of these things. Instead, trying to find items you already know would be best.
So, you'll know when you're getting a good deal, and your chances of early success will be higher. If you don't know anything about any of the items on the list, you can pick one that interests you and start to learn about it.
Then, look at Facebook Marketplace, Craigslist, and eBay to see what prices usually are. So, when you go to a yard sale or flea market, you'll have a better idea of how much it might be worth.
Invest the initial money you make from flipping
You can buy more items to sell with the money you get from selling your old ones. You can't lose anything because you're using the money you've already made.
Start Small and Work Your Way Up
Even if you buy and sell cheap items, your first goal should be making money. But as you get more experienced, you may find that smaller profits aren't worth your time, so you'll want to start with more expensive items that give you the chance to make more money.
You might want to get a truck.
As a flipper, having a truck so you can move more significant items is one of the best ways to make more money. When you start making more money, you might want to buy a cheap used truck that will give you many new options.
Timeless Flipping Tips Every Successful Flipper Should Know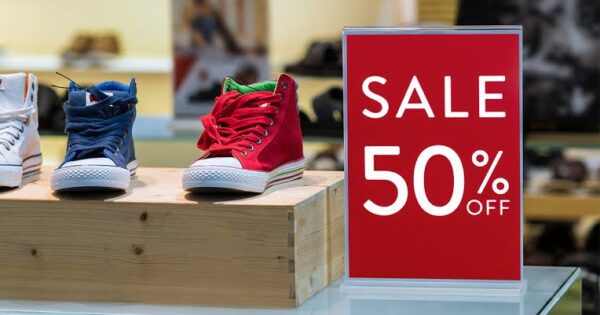 ● Research Your Products
If you want to sell things online, look for something you know little about. For example, don't try to sell old car parts and scrap metal if you don't know anything about the buyer.
If you like sports, you can start reselling sports memorabilia, hockey equipment, or sports jerseys—anything you can find that fits your interest niche. Your extra knowledge and passion will make more people want to buy from you, which will lead to more money in your pocket.
How do you tackle buyers' questions?
Finding out everything you can about your product helps you answer buyers' questions about them.
Though you should think of questions buyers are likely to ask and answer in your listing, you will still get other questions. So, if you want people to trust you as a seller, take the time to answer questions.
● Know the item's worth before buying
The most important thing you can do to be successful is probably know how much something is worth before buying it. You're just guessing if you don't know at least a rough value. You might be able to do well with some things this way, but not always.
You'll get better at this as you do it, of course. Having your phone with you at all times can also be helpful. For example, if you find something interesting at a yard sale or flea market, you can look it up on a few websites or apps to find out how much it costs.
● Negotiate and Buy items at the right price
Before buying something, check to see how much similar things are going for. Know how much of a profit you can expect from each sale.
You can usually negotiate the price unless you buy something at an auction. Each dollar you save will add to the money you make. If you're not sure about something, try to find a better price for it. If you can save money when you buy something, you'll make more money when you sell it.
● Check Out Your Competition
To determine how much you can sell yours for, you need to consider how much others sell theirs. You can check prices on eBay and see what other sellers are asking for your items.
Looking at the "completed listings" tab on eBay, the green numbers will tell you how much an item sold for, not just how much it was listed for. When you sell things online, how much money you make will depend on the fees and shipping costs.
● Follow other reseller online communities
If not already, find and follow resellers in your local area or online.
You can see what they are doing and how they sell items. Following other resellers can also give clues about what kinds of things are in demand and what prices you can get. There are reseller communities on basically every major social media platform.
● Boost your listings.
Make sure you use the right keywords when listing something for sale on an online marketplace like eBay.
Look for similar items that have already sold for a lot of money and get ideas from the titles, descriptions, and buyer reviews. This means finding out how much similar items are being sold for or how much they sold for recently. You should list your product at a competitive price, but don't sell yourself short.
● Try Retail Arbitrage
You can sometimes save money on inventory by buying things from local stores that you can then sell online for a profit.
This type of trading is called retail arbitrage, which can be a great way to find the best things to sell. For example, you can look up the market price of the things you want to buy online in a physical store. You may also want to experiment with cross-posting your item on different platforms.
Also, get your payment methods right. Check out these 16 Best Mobile Payment Apps for Small Businesses.
● Share a clear and honest description of your items
You'll also need to write a full and accurate description of the item you want to sell. When you tell the truth about how the item is, people will trust you more.
● Take a lot of pictures
Make sure to take a lot of pictures of the product. The best light is sunlight. Take a photo of them on a white sheet of paper for more minor items.
● Buy more of the best items
Ask the seller if they have more of a great item you know you can sell for a profit. Selling more of your best items is an easy way to make more money, and you might be surprised at how often it works.
Additionally, if you sell something for a good profit, you might ask the buyer if they could use more of the same thing or something similar. If so, you can go out and look for more with the knowledge that you'll be able to sell them quickly as you have buyers for them already. Most of the time, this works best with business equipment or collectibles.
● Don't Expect to Sell Things at Full Price.
Paypant.com suggests that when you list items, you list them for at least 20% more than you really want. So, if the customer wants to bargain, you can lower the price while still making your bottom line. Another trick is first to list the price plus a 20% increase and then list the price you want as the "discount" price. Then, when something is on a discount or clearance sale, customers are more likely to think about buying it.
Why Flipping is a Great Way to Make Money
Flipping is a great way to start a side business and make money. The reason it's cheap and easy to get started with. You can easily make money by buying things like sports memorabilia for a low price and selling them for more.
Another great reason is that you can make a full-time income if you find the right things to flip.
See How to Make Money with Shopify here
Bottom Line
Though the resale market is growing, things go in and out of style based on trends and what's happening worldwide. Research always comes first!
Flipping is one of the best ways to make extra money because anyone can learn how to do it, it doesn't require a big investment, you can start making money quickly, and the income potential is high.
This is an excellent time to look for the best items to flip for profit mentioned in this article, and you'll be well on your way to making money as a flipper.
Most resellers will tell you to stick to what you already know and like. However, even if the price of an item is really low, don't forget to add in shipping and other costs.
The best things to flip depend on how interested you are in them and how much money you can make from them.
Flipping items is not the only way to make money; check out these 40+ Best Companies That Pay You For Smart and Inventive Ideas
Frequently Asked Questions
Q: How can I know how much something is worth?
The more experience you have, the better you'll be able to guess how much you can sell something for.
Check Craigslist, Facebook Marketplace, and eBay to see what's for sale. In addition, you can see what other items with the same features cost. Remember that many things will sell for a little less than the price you ask for them.
If you start with eBay, you can go to the filtering options after your search and check the box to see items that have already been sold. So, you can see how much similar things have sold recently. But, don't forget that fees will cut into the money you make from the sale.
It's easy to make money when you find the right thing at the right price.
Q: Is flipping items illegal?
No, flipping is not illegal (for most items). You can do whatever you want when you buy an item, including selling it to someone else for a higher price.
Q: For vintage, does the price of items equal quality?
Even if something is listed with a high "new" price, that doesn't mean it will also sell for a high "used" price. Some things do lose value over time regardless of their vintage tag. Hence, knowing how many new and used items sell is good.
A high price doesn't mean much if a vintage item isn't selling. Viewing "Completed Listings" on eBay is one way to see how much an item sells. This will show you items that have already been sold and give you an idea of how much an item usually sells for.
Q: How much money can I make from flipping?
People are making a little extra money, and some are making enough to live on. One good thing about this side business idea is that it can be anything you want. You can earn $1,000 per month if you want to.
You can flip on a small scale if you want to make a little extra cash, which is what most flippers do. But if you want to do it full-time, some flippers make more than $100,000 in profit each year.
If you're starting, making a few hundred dollars a month is a good goal. From there, you can always move up if you want to.
Q: What is the most profitable item to flip?
You can sell many things for an enormous profit, and we've talked about many of them here. Most of the time, you can make the most money from bigger and more expensive items. Things like cars, appliances, and commercial equipment have much potential. Collectibles can also bring in a lot of money because they are worth a lot, and people want to buy them.
Q: How much money do I need to get started?
You can start with as little as a few dollars or even nothing. Many items at yard sales are very cheap, so you can go with just a few dollars and get some easy things to sell for money.
If you have no money to start, you can also look in the "free" section of Craigslist, look for old things around your house that you don't need, or collect items that other people throw away.
Though you can start with a small amount, having some money to invest can help you move faster. Some of the things you're trying to sell may take a while, so if you can start with more than one or two things, you'll have a better chance of making quick sales. You don't need a lot of money to start, but if you have around $100, that can be very helpful.
Q: How much exactly can I flip these items?
The amount you make flipping depends on:
The worth of the items
Prevailing market prices
Where do you list them
How well do you package the items?
You can flip items for as low as $100 and as high as $5000 or even $10k. We have already explained tips to ensure you flip for the best price.
Q: How do I learn how to flip things?
Find someone with a lot of experience who needs help. You can learn the trade, get some skills, and then go on your own. Google and YouTube can be of help too. You might want to go to a different bar, so you don't steal good deals from your mentor.
Flea Market Flippers, for instance, has a free video series on how to make $100 this week by flipping, so you can learn all the basics and get your feet wet. If you want more, they have a premium course that will help you take your flipping business to the next level. Also, check out the big online platforms like Skillshare and Udemy, which have a lot of classes.
Q: What is the fastest way to make money from flipping l?
If you want to make a couple of thousand dollars a month fast, the best thing to do is sell things that sell for a lot of money. When you make $5 per item, it can be hard to make $3000 per month. However, when you make about $500 per item, making $3,000 per month doesn't seem like such a big deal.
The best and fastest way to make flipping your full-time job is to focus on higher-priced items. First, you need to know about the things you're buying and selling and be able to pay for what you're buying upfront.
Q: Can I make a living flipping?
You can make a living with an eBay business that flips items. Of course, making extra money in your spare time is easier, but it is possible to turn a side job into a full-time income.