Last updated Mar. 12, 2023 by Peter Jakes
Rather than leaving your used electronics at home idle, you can sell them off and make money from them. There are many places online where you can sell your used electronics.
However, most sellers find it difficult to pick a marketplace for their used electronics. They don't know which store to trust, as well as those that offer the best price.
We understand that choosing a store for your used electronics can be tricky. Thus we have curated 21 places you can quickly sell your used electronics.
Amazon Trade-In Program
Amazon is one of the best places to quickly sell some of your used electronics and get paid promptly. Their trade-in program offers quotes on eligible items, including Amazon devices and non-Amazon electronics. The program accepts non-Amazon electronics from companies like Samsung, Google, Apple, and LG.
The good side to this program is that once you have finalized your payment, Amazon offers you free shipping so that you can send your used electronics. After that, you will receive a digital Amazon gift card as payment.
Since Amazon pays its sellers with a gift card, you can choose to sell elsewhere if you don't intend to spend your proceeds on the platform.
Decluttr
Decluttr is another excellent place to recycle your used electronics. Whether you are trading your old phones, DVDs, games, GoPro, or tablets, there is always a place for you at Decluttr, provided you meet their three conditions.
Decluttr accepts used electronics from sellers regardless if they are in a good, poor, or faulty condition. As soon as the items are processed, they pay customers through PayPal.
BuyBackWorld
BuyBackWorld is another marketplace where you can sell your used electronics and accessories. It is pretty easy to sell your item through this platform. You describe your items, get a quote, and then send them over after they send postage.
There have been several complaints about selling your items on this platform. Some sellers complain that the platform suddenly finds fault in their products and adjusts the offer to be lower than the initial bargain. It would help if you did your due diligence before selling your used electronics here.
Gazelle
Gazelle buys used smartphones and tablets from sellers. They accept devices from Apple, Samsung, and other Android devices. Sometimes you might not find a particular model on their website; this means they have stopped sending offers for such items.
To sell your phone on Gazelle, you need to provide every detail of the phone, including its working condition. Try to be as honest as possible during this process. Some sellers have gotten a price change after Gazelle discovered the phone is in a worse state than described.
Once your phone arrives at the company, they take about three to five days to inspect it and decide on a final price. After which, they pay sellers within two to ten days through PayPal, Check, or Amazon Gift Card.
iGotOffer
iGotOffer is a one-stop-place for recycling various Apple devices, including MacBook, iPhone, iPad, iPod, Apple Watch, and more. Selling your used apple devices on iGotOffer is relatively easy with free shipping.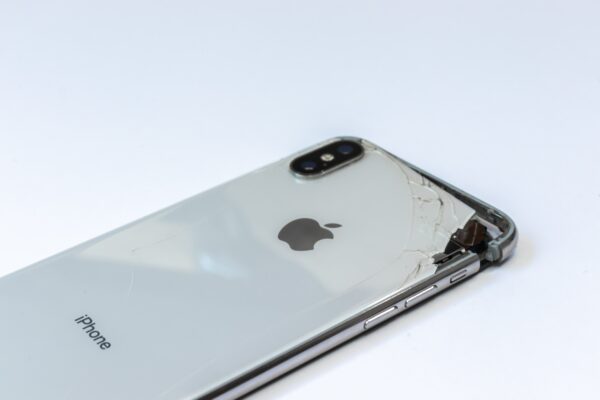 After accessing the condition of the used device, the company will offer a rate. Processing of payment starts after you have accepted the offer. The company then pays you via check, PayPal, or Venmo.
YouRenew
YouRenew is another platform that offers a complete service trade-in program for the wireless industry. This platform can sell or recycle used electronics like old phones and laptops. YouRenew also sells recycled electronics to customers at a cheap rate.
eBay
eBay is one of the most popular e-commerce stores globally. You can conveniently buy and sell electronics, cars, collectibles, clothes, and more on the platform.
Selling used electronics on eBay is fulfilling, although it may take time to sell your items. Another challenge with selling on eBay is that there are lots of difficult buyers on the platform.
To sell your electronics fast on eBay, you must consider your competitors and offer a price favorable to buyers. It would be best if you also take note of the shipping cost when putting up the price for your used electronics. In addition, you will also need to pay a selling fee to eBay (10%) and PayPal (2.6%) when selling on the platform.
Facebook Marketplace
Before the launch of Facebook Marketplace, users sold and bought on Facebook dedicated groups. With the emergence of the marketplace in 2016, you can now sell or buy used items conveniently on the platform.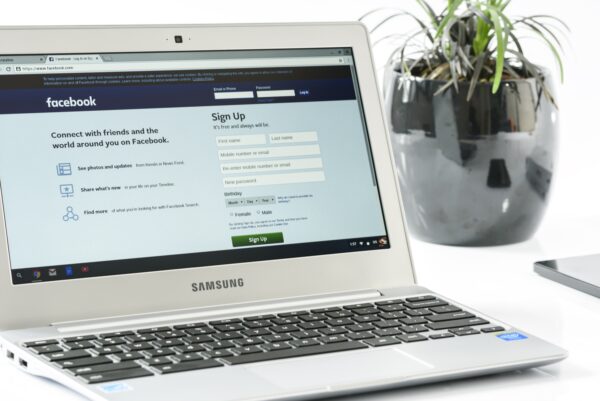 Photo by Pixabay: https://www.pexels.com/photo/photo-of-a-laptop-162622/
To sell your used electronics on Facebook Marketplace, you must first log in to your Facebook account. Then tap on the marketplace icon at the top of the app. The icon looks like a little shop. You can then click sell at the top, after which you will add some photos, description, price, location, and product category. 
After publishing, the item will be visible to interested buyers in your area. It is essential to know that you will be responsible for facilitating the payment and delivery of your product.
Walmart Marketplace
Walmart is one of the world's largest online retail stores. Selling your used electronics on Walmart Marketplace is rewarding, allowing you to reach many online buyers.
As a seller on Walmart Marketplace, you will enjoy the luxury of managing your sales, policies, and products. But first, you must be approved by the platform before being allowed as a seller. Walmart offers a large market; thus, they are very selective with the kind of sellers they bring into their platform. 
ecoATM
ecoATM is another trusted marketplace for used phones in the United States. The platform has over 5000 kiosks located in the US, where you can quickly sell your used phones.
To determine the worth of your phone, you can use their website to get a price estimate. One exciting thing about this company is that you get paid in cash instantly after dropping your items at their kiosk.
Gizmogo
Gizmogo is one place to sell your used electronics like phones, tablets, laptops, macs, and more. The platform accepts old electronics from various brands, including Apple, Samsung, LG, Google, Sony, HP, and more.
When selling on Gizmogo, you will get a 15-day quote guarantee and free shipping. In addition, sellers get paid within one business day of receiving and evaluating their items. Gizmogo will also perform professional data deletion on your device to protect your privacy.
Craigslist
Craigslist is an e-commerce site in the US where you can find job opportunities, advertisements, and buy and sell goods. It is another popular marketplace where you can sell your old electronics. However, selling your items on Craigslist is not as simple as posting a picture of your goods and putting it up for sale.
Depending on where you live, some items may or may not be in high demand. Studying the market and comparing listings from other buyers in your categories can help create a good listing.
You should also be aware that they are scammers on the platform. Therefore, it would be best if you endeavored to trade with caution on the platform as there is no buyer protection.
Swappa
Due to the fraud and selling of junk devices prevalent in most online marketplaces, Ben Edward founded Swappa. It was created to allow possible safe, simple, and convenient selling of old electronics such as smartphones, video games, tablets, laptops, watches, and other home technology.
Swappa doesn't allow users to sell broken or junk devices on their platform. Instead, each of the products listed goes through an extensive approval process. Then, they pay sellers through PayPal.
GameStop
GameStop is another trade-in platform for selling used electronics, including various smartphones, tablets, video games, watches, speakers, media players, and other electronic accessories. In addition, they accept damaged or broken electronics, even if they are no longer working.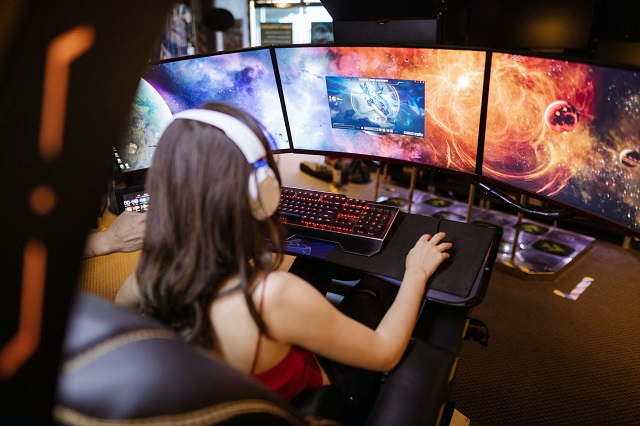 You can find the value of your used electronics by visiting their website. For example, GameStop provides a trade estimate with two offers; a trade credit value and a cash value. The trade-credit value is usually higher than the cash value.
The company will give you a new item or a gift card if you accept the trade credit value. However, you will be paid actual cash in the store if you take the cash value.
Apple Trade-In
Rather than keeping your old Apple devices in your closet or disposing of them carelessly, you can transform them into something that will be useful to someone else and the planet. With their trade-in program, you can trade your eligible Apple device for credit, which you can use for your next purchase. You can also choose to get an Apple gift card instead.
Nextworth
With Nextworth, you don't have to wait for buyers to indicate interest before selling your used electronics. The company will provide a free shipping label to transport your item to their store. In addition, they offer an instant quote with a 30-day price guarantee. After inspection, Nextworth will pay you through PayPal or check.
Best Buy Trade-In Program
If you have some old electronics, you can trade them for a competitive price at best buy. You can use their estimator tool to know if the company will accept your items for purchase in their trade-in program.
Selling your old electronics is convenient with the best buy, as you wouldn't need to worry about shipping. You can easily visit the best buy store nearby to deliver your old electronics.
As a seller on best buy, the company will pay you with a best buy gift card. So, this is not a great option if you need actual cash.
Flipsy
Flipsy provides an online tool to help you check the value of your old electronics. They accept phones, watches, and game consoles from brands such as Samsung, Apple, Android, and more. In addition, they also claim to get devices in any conditions, whether broken or not.
Flipsy claims to pay sellers within three days of receiving the device in their stores. In addition, you will get free shipping when sending it to their store.
Gadget Salvation
With gadget salvation, you can sell off your used electronics through their buy-back program. Selling this way is an excellent option for people who don't want to go through the hassle of handling the sales of their items.
Sellers on this platform only have to calculate the offer online, checkout, print out the shipping label, and deliver the item. Gadget Salvation issues payment within two business days via either PayPal, Venmo, Zelle, or check.
SellBroke
If you want to sell off your used laptops, even broken ones, very quickly in the United States, you can try out SellBroke. The company promises to offer a fair price with no hidden fees on your old electronics. In addition, they guarantee the safety of the seller's data and promise not to share information with third parties.
Every time you sell your used electronics on their platform, the company pays for the shipping via UPS. They also guarantee to pay you the same day after receiving and processing your device.
Sellshark
Sellshark is another trading platform for selling used or broken Apple products. You can also sell devices from other brands like Samsung on this platform.
The company promises to pay on the same day the items arrive in their store. As a seller, you can request a prepaid shipping label. This means that the company pays for you to ship your items to them. 
In addition, the company ensures that your device undergoes complete data deletion as soon as it arrives at their facility.
Conclusion
Selling your old electronics is a better and more rewarding way of recycling items you no longer need. It is far more beneficial than disposing of them carelessly and causing harm to the environment.
Whether selling your old electronics to make money or for proper recycling, you should do due diligence before trading on any platform. Also, be careful of the places you drop your credit information. Reading customer reviews can also help you make an informed decision.