Last updated Feb. 28, 2023 by Favour Chinaza
The internet has created different work-from-home jobs that can hire you immediately if you are qualified for it. Thereby making it possible for stay-at-home moms and dads to earn enough for their financial needs.
People's working habits rapidly change as technology allows us to work from anywhere. As a result, many people are taking advantage of work-from-home opportunities.
Working from home will enable employees to avoid long commutes, spend more time with their families, and set their hours.
Most of these jobs come with flexible schedules, which makes them perfect. So if you are a stay-at-home mom or dad, these careers reviewed below will enable you to make a living while being a great parent.
Related: 16 Best Online Jobs That Pay Weekly or Faster
Work From Home Jobs Hiring Now
1. Online English Teacher
Earning potential: $30,000 to $40,000 per year
Schools and other educational institutions are starting to recognize the value and significance of online education.
There are sites that pay you to teach English so you can make money teaching classes online whether you're licensed or not.
Online education solutions are becoming more popular as a supplement to in-person education or, in some cases, a replacement entirely.
The most in-demand subjects are English, science, and math. Classes are usually taught via Skype, Zoom, or pre-recorded sessions.
K12 is one option for online education. Working for the company will likely include benefits such as health insurance, retirement savings accounts, and paid time off.
However, because you'll be working with children, you must still go through the standard teacher hiring process, which includes a background check, reference checks, interviews, and so on.
You can create courses on platforms like Outschool if you want to supplement your teaching income or if you are not a licensed teacher.
These courses give you more freedom regarding your rates, hours, and subjects you teach.
2. Data Entry Clerk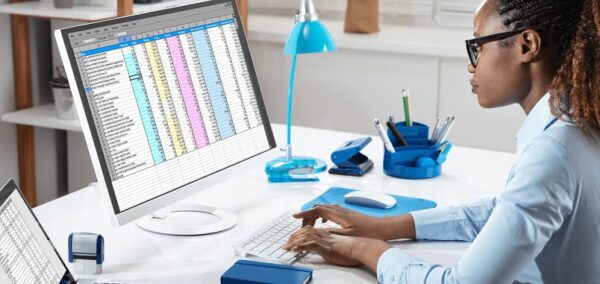 Typical Salary Range: $23,000 – $42,000
Data entry is a versatile entry-level work-from-home opportunity. Businesses may hire you to enter data into a software system, transfer information, or update records.
It helps if you're detail-oriented, can navigate spreadsheets easily, have strong organizational skills, and can type quickly and accurately.
A data entry clerk is in charge of transferring data from one source to another. For example, a data entry clerk might take data from a physical document and enter it into an Excel spreadsheet.
Data entry roles have a very low entry barrier because the only skill requirements are:
Typing abilities
Pay close attention to the details.
Diploma from a high school
As a result, for candidates with no work experience, a data entry clerk is an excellent work-from-home opportunity and there are legitimate data entry work from home opportunities for you.
The position usually includes a flexible work schedule. You can set your schedule as long as you meet your KPIs and complete the work.
3. Transcriptionist
Earning potential: $15 to $30 per hour, depending on experience.
Transcriptionists take audio and video content and turn it into written text. It may appear simple, but this work requires a certain skill level. You must be able to type quickly and accurately.
Some transcriptionists use specialized equipment to start and stop audio recordings, such as a foot pedal.
Nonetheless, even if you are a beginner, there are numerous one-of-a-kind opportunities for online transcription jobs. If you're starting, your best bet is to sign up for transcription job sites like Rev or Scribie to find paying jobs you can do as a contractor.
You can also offer your services on Fiverr or pitch your services to businesses and entrepreneurs.
For example, if you enjoy a particular podcast, see if it requires someone to transcribe episodes.
4. Freelance Proofreader
Potential earnings: $50,000 per year, depending on rates, experience, number of clients, and project type.
Proofreading may be an option for you if you have a knack for grammar, can spot typos and can correct egregious misspellings. As a freelance proofreader, you will assist clients in identifying errors in written and printed content.
If you want to start your proofreading job, check out a very successful proofreader, Caitlin Pyle.
Pyle decided to launch her own online business, ProofreadAnywhere, which transforms novice proofreaders into professionals who can work from anywhere in the world.
Pyle grew Proofread Anywhere to $1M+ in annual revenue in just 15 months, which she expects to double this year.
Caitlin began teaching others how to proofread after achieving success as a proofreader. She recently launched her Proofread Anywhere course, which covers the tools and skills required to be an effective proofreader.
Also, how to get started and where to find clients. Check out her free online workshop to see if proofreading is a good fit for you.
5. Customer service
Potential earnings: $28,000 per year
There are a lot of job opportunities in the customer service unit.
For example, a customer service assistant is a person who handles phone calls, answers questions, helps consumers, and takes administrative responsibilities for a business.
Many companies now hire customer service reps to handle customer questions while working from home. You will get training, and you can choose from several shifts in 24 hours period.
Consider applying for an online customer service job if you are good with people and like to help them. However, remember that you'll need to work in a quiet place.
6. Insurance Claims Investigator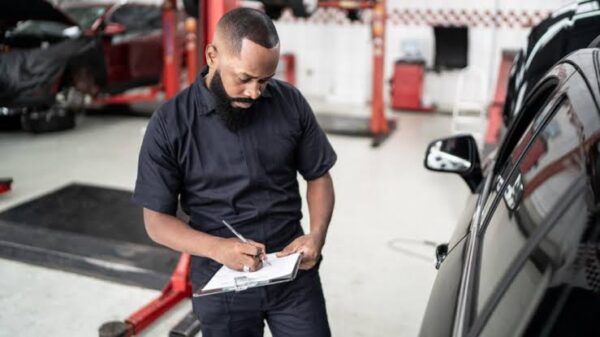 Potential earnings: $47,000-$66,000 per year for full-time work
As an insurance claims investigator, you'll work for insurance companies to investigate and validate claims made by policyholders to protect the companies from fraud.
Although you will primarily work from home, you may be required to travel to conduct interviews or take photographs.
No formal education or training is required, but excellent communication, research, and interview skills are required. In addition, many businesses offer on-the-job training and continuing education.
7. Virtual Assistant
Typical Salary Range: $21,000 – $60,000
Another common remote job hiring now that requires no experience is a virtual assistant or VA. Virtual assistants, or VAs, are hired to assist business owners with online administrative tasks.
A Virtual Assistant can perform a wide range of tasks, depending on the role, including:
assist with tasks such as email,
calendar management,
social media management,
call transcription, and
customer service management.
Administrative responsibilities:
Making appointments, scheduling meetings, organizing social gatherings, and so on.
Data entry responsibilities: Making certain that specific data sets are current. Keeping spreadsheets up to date, and so on.
Lead generation: Prospect qualification online and data entry into a spreadsheet (as well as finding their contact information).
Usually, companies that hire virtual assistants don't require any work experience from their candidates and teach all important skills on the job.
This is not to say that you don't need a specific skill set to get hired (or do the job well). For example, a virtual assistant must have the following abilities:
Pay close attention to the details.
Organizational abilities
Multitasking
Tech know-how
You can expedite your virtual assistant job search by enrolling in a training class that will teach you the necessary skills.
Then, you can find your first clients by contacting small business owners or browsing high-paying remote virtual assistant job sites like Upwork and Freelancer.
You can also apply to work for hourly-paying virtual assistant companies.
8. Search Engine Evaluator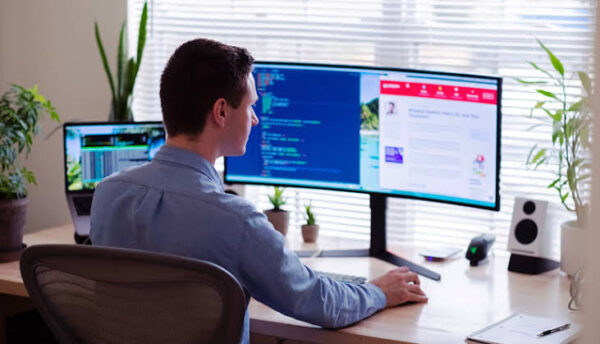 Average Salary Range: $36,000 – $60,000
Consider working as a search engine evaluator if you're looking for a legitimate, non-phone-based remote job.
In this role, you'll spend time evaluating search engine results for companies like Google, Yahoo, and Bing to improve the overall user experience.
A search engine evaluator examines search engine results such as Google or Bing to ensure that they are accurate and relevant.
This remote position does not require a lot of work experience if you have the following qualifications:
Knowledge of technology and search engines
Excellent written and verbal communication skills
Basic understanding of search engine optimization
Appen and Lionbridge are the two largest employers of search engine evaluators, and you can find open positions on their websites.
Consider working as a search engine evaluator if you're looking for a legitimate, non-phone-based remote job.
In this position, you'll evaluate search engine results for companies like Google, Yahoo, and Bing to improve the overall user experience.
9. Freelance Content writer
Earnings range from $30 to $500+ per writing assignment, depending on the technicality, experience level, niche, and volume.
Freelance writers are hired to write content for websites, newspapers, magazines, blogs, and other businesses.
Consider writing for others if you're a good writer but don't want to run your own blog or website.
Most content writing jobs are work-from-home opportunities that require no prior work experience – as long as you have the necessary writing skills.
To land a remote content writing job, you'll need to build an online writing portfolio demonstrating that, while you lack work experience, you have the writing skills to compensate.
You can become a freelance writer and enhance your skills through online courses which will teach you how to set your rates and find clients.
Assemble a portfolio of writing samples to show prospective clients. If you're new to freelancing and have a blog, you can use your original blog content until you have client work to show off.
10. Facebook Ads Specialist
Potential annual earnings: $47,000 for full-time work, but freelancers can earn more or less depending on experience, rates, number of clients, and length of ad campaigns.
Local businesses in your area likely have a Facebook page but aren't effectively attracting new customers through Facebook ads.
As a Facebook ads specialist, you'll create ads that reach a target audience, manage advertising budgets, monitor campaigns, and more.
As a result, you'll help local businesses grow while establishing your own.
It is not difficult to become a Facebook ads specialist, but enrolling in a program such as the FB Side Hustle Course can help.
This online course will teach you how to set up the Facebook ad system and find paying clients.
11. Social Media Manager
Earning potential: $15 to $120+ per hour, depending on experience
Creating content and engaging with fans and customers is a time-consuming task many businesses do not have in-house. As a result, they would rather outsource the job.
While some businesses have full-time in-house social media managers, hiring a part-time remote worker for this position is often more cost-effective.
In addition, this creates opportunities for work-from-home freelancers.
If you're familiar with various social media platforms, you can turn your knowledge into a work-from-home opportunity by offering services such as:
creating and scheduling social media posts across multiple platforms
work with a content writer or designer.
Monitor various social media marketing campaigns to ensure that you are meeting company objectives by running ads,
Managing private messages and monitoring online groups.
If you're familiar with most social media platforms and management tools, are creative, and have strong writing skills, the position of social media manager is for you!
12. Graphic Designer
Average Salary Range: $35,000 – $66,000
One of highest-paying online jobs that requires no experience in graphic design. That is if you have the necessary skills.
While no prior experience is required, you must have a solid portfolio of any design work you've done in the past.
Otherwise, how will employers know whether you can do design work in the first place?
Your portfolio could include graphics created as part of your university education, simple illustrations created in your spare time, or something in between.
Getting a remote job won't be difficult if you have an online portfolio of your previous work.
You can work as a remote graphic designer by finding a full-time remote job online, finding freelance jobs on UpWork, or listing your services on Fiverr.
13. Amazon Remote Employee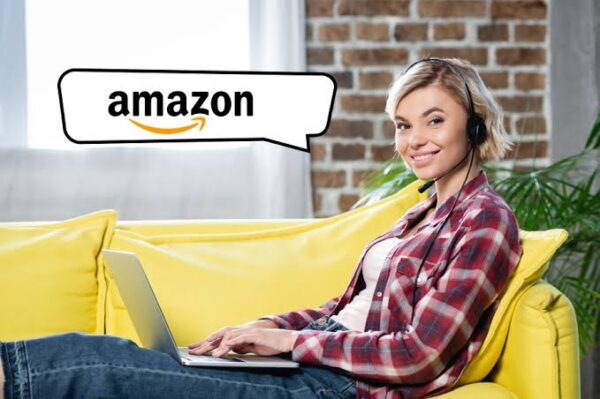 Earnings potential: $10 per hour to $50,000 per year, depending on job and experience.
Amazon offers a variety of ways to earn money, including work-from-home positions ranging from customer service agents and technical support to data entry and even supply chain managers.
Job responsibilities differ depending on the position you're applying for, so read the job description carefully and thoroughly to get an accurate picture of what's required.
Open positions can be found by visiting its Virtual Locations jobs page.
Hourly, part-time, and full-time positions are available.
14. Website Manager/Blogger
Potential earnings: $100 to $150,000+ per month.
Consider starting a blog if you enjoy writing and sharing your thoughts, expertise, and recommendations.
Blogs are an excellent way to teach people a new skill, entertain them, or share your life experiences.
You can blog about anything: books, fitness, business, fashion — whatever you're passionate about or knowledgeable about.
Starting a blog requires no prior experience or technical knowledge, but you may require a step-by-step tutorial to get started.
A domain name and hosting are also required. HostGator is one of the most affordable options for getting a blog up and running.
Affiliate marketing, accepting paid advertisements, and selling digital or physical products are all ways for bloggers to make money.
15. Babysitter
Earning potential: Variable depending on rates, the number of children you watch, and the number of hours you provide care per week.
Child care and babysitting services are one of the most dependable and flexible ways to earn money from home, and you can start immediately.
You can provide morning care services to assist children in getting ready for school, keeping an eye on them while parents go to work, or watching them while mom or dad runs errands.
Alternatively, you could take advantage of the fact that childcare centers are closed in the evenings and on weekends and offer your services during those times.
If you go this route, decide what age group of children you want to watch and set up a profile on Care.com or Sittercity.com to help you find clients.
You can also inquire with friends and neighbors if they require child care.
Other Work-from-home Gigs Hiring Now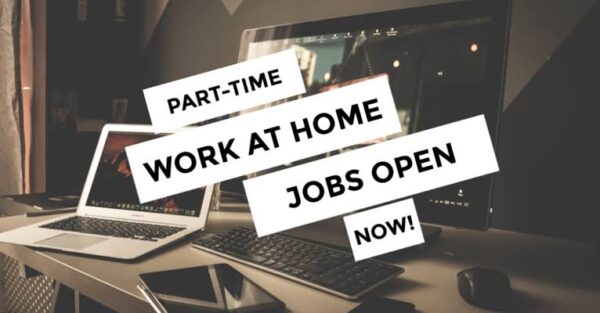 Website Tester
Earnings per hour: $15 to $25
Many companies want to know how easy it is to use their websites, so they hire testing companies to get real people's opinions. As a website tester, you'll need to answer a set of questions as you look around a site.
Also, you'll record a video to show what you think about the user experience. Videos should be 20 to 25 minutes long. And if you know a lot about how websites work, you might be able to help even more.
Find work-from-home website testing jobs on UserTesting, Ferpection, and TryMyUI.
Survey Taker
Most businesses want to understand better their potential customers to improve their products and target their audience. Sites do this by paying people to take online surveys.
Although not technically a job, you can earn money by taking surveys, and you don't need any prior experience.
There are numerous best paid onl survey sites to check out. For example, branded Survey and Survey Junkie reward users for answering daily polls, participating in challenges, referring friends, and redeeming offers found on their social media accounts, in addition to regular surveys.
In addition, you can earn $5 to $200 per month taking surveys, depending on eligibility and the number of surveys completed.
When you sign up, you'll receive your first 100 points. After that, you can cash out for gift cards, PayPal cash, or direct deposit once you reach 1,000. (U.S. users only).
Microtasker
Do you enjoy working with your hands and giving back to your community? Then, TaskRabbit could be an excellent way for you to earn money while working from home.
TaskRabbit is a service-based app that connects customers with people who can assist them with tasks such as TV mounting, furniture moving, and cleaning.
Workers can also build furniture, help people move, and perform home repairs. As a Microtasker, you could earn from $50 to $130 per task on average.
Virtual Travel Consultant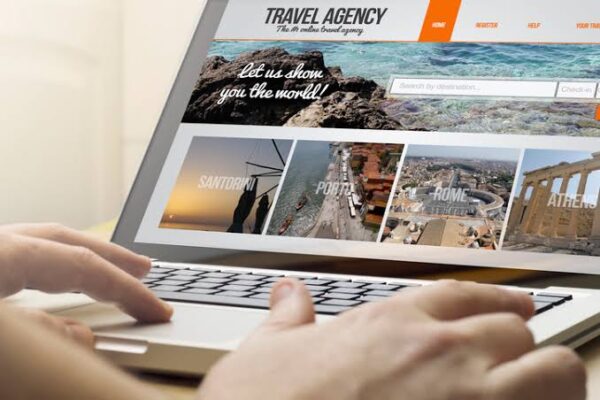 Potential earnings: $47,000 per year, but this figure is subject to change based on tips and commissions.
Travel agents assist clients in finding the best deals and experiences for their vacations. You'll enjoy this job if you enjoy traveling and assisting people in planning their ideal vacations.
Some travel agents obtain certification, which is not required but is beneficial. You will learn more skills that will help you better serve clients if you complete training through a program like The Travel Institute.
You could even consider specializing in certain types of travel, such as cruises or Disney World vacations.
Then, when your clients book traveling plans through you, you will earn a commission rather than a fee. In addition, the deals are usually quite competitive, making it simple to persuade clients to work with you.
E-commerce Store Manager
E-commerce store managers manage a digital storefront to sell merchandise ranging from digital products, such as PDFs or printables, to physical products that require inventory.
Unlike a traditional store, you will keep and manage inventory from the comfort of your own home.
BigCommerce or Shopify can assist you in getting your storefront up and running quickly and easily.
How much you earn is determined by what you sell, how frequently you sell, and how aggressively you market your products.
You can work as many or as few hours as you want. You can operate your own store.
Virtual Animator.
Animators create animated clips for use in web videos, commercials, educational materials, video games, and other applications.
Animation is a difficult job requiring years of experience and a thorough understanding of production processes. However, because all animation tools are computer-based, animators can work from home for studios or their clients and potentially earn a sizable annual salary.
Animators typically specialize in either 2D or 3D animation, though some do both.
Pay for Animation jobs can vary greatly due to the many different types of animation and skill levels. However, animators earn an average annual salary of $55,170.
Pet Sitter or Dog Walker
If you enjoy animals or want one but cannot have one, you can earn money by spending time with someone else's by working as a dog walker or pet sitter.
You can start your own business or join Pet sitting sites near you like Rover, which connects pet owners with local dog walkers and pet sitters.
Their Earnings potential is $20 to $30 per walk and $20 to $40 for overnight pet-sitting services.
You can create your own profile on the site and set your rates and availability. In addition, you can use the app to communicate with potential clients and book paid gigs.
Remember that Rover charges a 20% service fee, which they deduct from your earnings, so keep that in mind when determining your fees.
Work From Home Jobs Paying over $50,000 Hiring Now!
Web Designer
The job of a web designer is to design a webster's layout and make it different from other existing websites. But, again, this is a job you can do remotely.
To work as a web designer, you'll need a resume, some years of experience, or certification in web design.
Telemedicine and Virtual Nurse
If you have a nursing degree, you can work as a virtual nurse, assisting patients over the phone or the internet.
Virtual nurses use the internet to monitor vital signs, communicate with doctors via virtual command centers, advise patients online, and perform other similar tasks.
You can apply for these jobs at hospitals and health centers the same way as a traditional nursing job. A virtual nurse can earn approximately $61,000
The BLS predicts that every year, 194,500 new jobs will be created in the health field. It means that there is almost always a high demand for these professionals.
And in the age of telehealth, many of these nurses will be able to work from home.
Medical Coder
Medical coding is a popular work-from-home job. Remote medical coders examine patients' records and services for the correct diagnosis and procedure codes so that the provider can bill the patient and insurance companies correctly.
This job will necessitate some training, which you can obtain through in-person classes or an online program. A little training or certification can help you get an entry-level job.
Some businesses hire remote medical coders on a contract or as part-time or full-time employees. A medical coder can earn $60,000 per year.
Recruit Coordinator
As a recruiting coordinator, you'll provide companies with suitable individuals for a job role.
Recruiting coordinators to support HR staff by reviewing job applications, conducting background checks, aiding with interviews, and assisting with onboarding new employees.
CopyEditor
A proofreader's job demands that you spot grammatical errors in literary pieces. This job can be done remotely but requires you to know punctuation and spelling well.
Online Fitness Trainer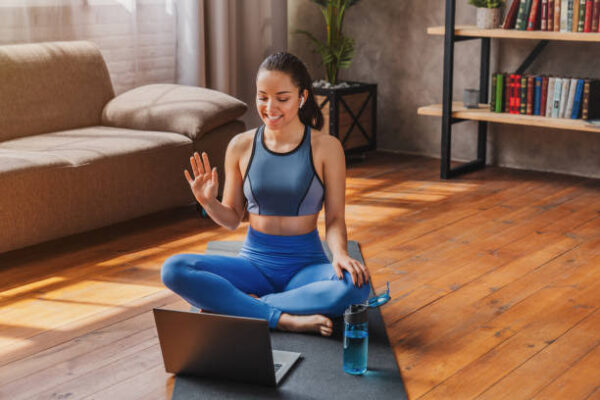 Online fitness training is a popular and lucrative work-from-home job. It enables you to train others while staying fit.
As an online personal trainer, you need to have the ability to take people through a weight loss journey. You can even introduce them to apps that pay you to workout.
Digital Marketer
Every business aims to generate high-quality leads. Hence, there is a high demand for skilled digital marketers.
There are different kinds of work-from-home marketing roles that you can take on. They include SEO experts, content strategists, and more.
Other Work-from-home Jobs You Didn't Know are Hiring Now!
Online Beauty Consultant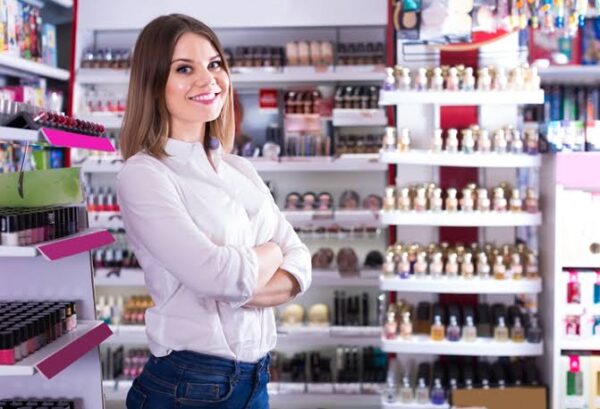 With the growing popularity of makeup and beauty taking over the world, there has never been a better time to consider becoming an online beauty advisor. Sharing your knowledge and expertise in skincare and beauty routines can boost your clientele's confidence.
You can consult clients locally or globally, depending on your niche, while building a brand around you that can lead to something huge in the future.
Online Beauty Consultants can earn $5-$45+ per hour, and you can find Online Beauty Consultant work-from-home Jobs on Beautytap and ZipRecruiter.
SEO Expert
Many businesses are looking for people who can help them improve their search engine ranking. To work as an SEO specialist, you must be skilled at creating backlinks and optimizing a website's existing content.
Direct experience in the field is sometimes preferred or required, but a relevant degree is not always required.
SEO Experts can earn  $15-$50 per hour and find Email Marketer work-from-home Jobs on  JobInSEO, PeoplePerHour, and Fiverr.
Stock Photographer
Photography is typically regarded as an offline occupation. However, if you are a photographer and have a large number of really great images that you took while under contract, you can sell these photos online and find out other ways to make money selling your pictures.
You can use online platforms to publish your photos online for customers to purchase or use as stock photography.
This simple online job pays without requiring much effort, especially if you set it up as a side hustle to your regular 9-5 job.
Email Marketer can earn $1 per print, and you can find Stock Photographer work-from-home Jobs on Shopify and Burst.
Music Reviewer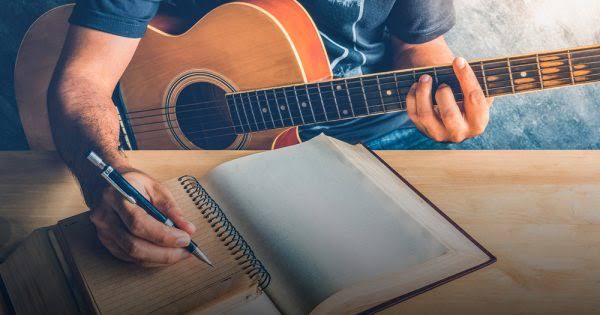 Getting paid to listen to your favorite music is one of the most enjoyable online jobs. Companies hire people to review songs, listen to short music samples, and rate new albums.
Your feedback assists artists, record labels, and brands fine-tune their music before it is released to the general public.
Music Reviewer can earn $5-$15 per hour, and you can find Email Marketer work-from-home Jobs on SliceThePie and Research.fm.
Instagram Influencer
Consider becoming an Instagram influencer if you are between 13 and 17 years and want to earn your own money (or extra cash).
This is one of the best online jobs for 13-year-olds because you can work from home part-time.
Almost every business nowadays aspires to collaborate with influencers who can help them expand and sustain their Instagram reach.
You will do well as an influencer if you can create cool Instagram Stories, know what hashtags to use, and can create amazing captions.
Instagram Influencers can earn $7-$40 per hour, and you can find Instagram influencers work-from-home Jobs on Upwork, SimplyHired, and LinkedIn.
Email Marketer
Do you have a unique skill that no one else possesses? For example, can you write email subject lines that make people want to click?
You can contact businesses to manage their email campaigns and earn money online.
Employers will rush to secure your service and give you a long-term contract if you demonstrate the skill of enticing recipients.
In addition, you will earn many points if you can assist businesses in growing their email list. Email marketers can earn $30-$45 per hour, and you can find Email Marketer work-from-home Jobs on Upwork, PeoplePerHour, and LinkedIn.
Chat Agent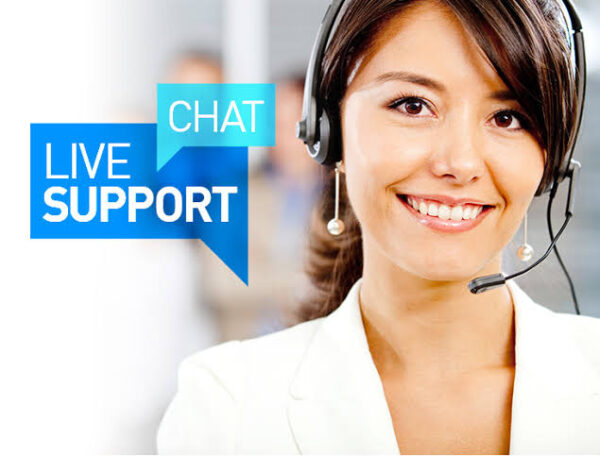 If you want to help people with their problems but aren't comfortable talking on the phone, you can work as a chat agent online.
Chat agents provide customer service via text-based chat and are expected to handle multiple queries simultaneously.
If you don't have much experience working in an online role, this could be an excellent opportunity for you.
Chat agents can earn $13-$20 per hour, and you can find chat agents on Jobs Jooble.
Where to Find Work-From-Home Jobs Hiring Now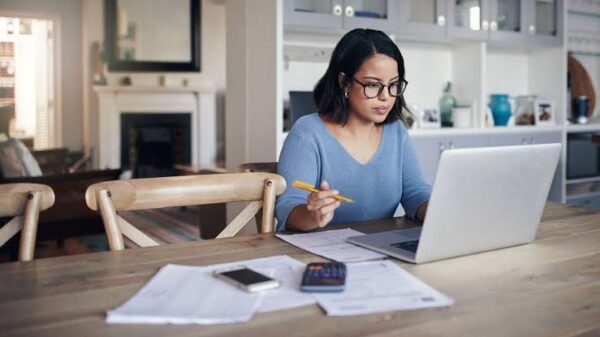 Finding a job that allows you to work from home is similar to finding a traditional job. You only need to know where to look to get started.
Recruiting Websites and Job Boards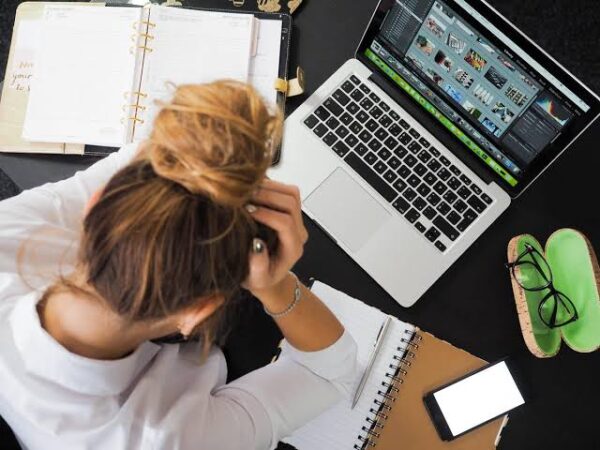 If you're looking for a more traditional job, try ZipRecruiter, Indeed.com, Glassdoor, or even LinkedIn's job board. You can narrow your search by job type, location, hours, and even specific jobs.
For example, if you want to work as a virtual nurse, go to ZipRecruiter and enter "telemedicine" and your location into the search feature to see a list of all available positions with real companies in your area.
To find clients, freelancers should consider using sites like Upwork, Freelancer, or Fiverr.
You can also look through job boards like ProBlogger and Mediabistro. If you must create a profile, make it as detailed as possible and include a way for potential clients to contact you.
Company and Business Websites
If you want to work for a specific company, go to its website and look for its "careers" or "job openings" page. This should give you information on the application process, salary information, and what positions are currently available.
If the company is small, you should contact the owner if nothing is listed on the website. Maybe the website hasn't been updated to reflect current job openings.
If you work in a specific industry, do some research to find out which companies hire for the job you want.
For example, search engine evaluators are employed by SYKES and Appen, while data entry clerks are employed by SigTrack, Capital Typing, and DionData Solutions.
Networking and Social Media
You can also find work-from-home opportunities by cold calling or emailing local businesses, friends who own businesses or connecting with businesses on social media.
Facebook and LinkedIn both have networking groups for most professions, and if you have a local chamber of commerce or small business group, consider joining them as well.
It would be best not to overlook Job fairs and other in-person hiring events. You never know what opportunities might present themselves.
Tips to Find Remote Jobs Hiring Now!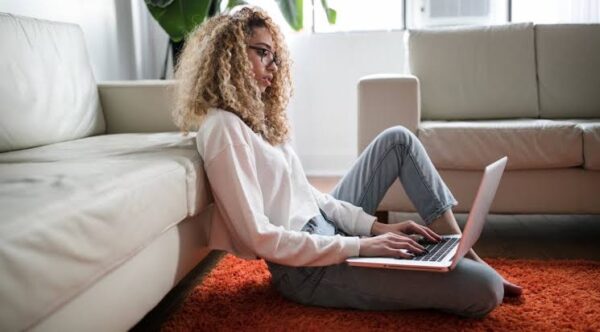 Here are our top tips for work-from-home jobs hiring now
● Find the ideal work-from-home job for you
First and foremost, review our list of remote jobs hiring candidates with no experience and select the position that is best for you. Are you a good writer? Next, consider a job as a content writer, copywriter, or social media manager. Perfect attention to detail? Then, data entry or working as a virtual assistant is the job for you.
● Determine your Transferable skills and what you can bring to the table.
Even if a job hires candidates without experience, they expect you to have the necessary skills. So, go over a job posting you're considering applying for and identify the key skills required for the role.
Which of these skills do you already have, and which do you need to work on? Make a point of mentioning your skills on your resume.
● Increase your skill set
Do you lack a key skill or two? No need to worry; you can get it before applying for the job. For instance, work-from-home jobs like graphic design, babysitting, and social media management require more skill sets to set you apart from other applicants.
Look up exercises, courses, or training online to help you improve the skills you currently lack.
● Obtain certification.
A certificate is an excellent way to distinguish yourself from the crowd. So look for online courses related to the work-from-home job you're applying for, enroll, and get that certification!
● Create a digital portfolio
If you're applying for a job in content writing, graphic design, or software engineering, you'll need something that demonstrates your abilities (even if you lack experience).
A portfolio is what that something is. For example, if you're a developer, you can create a GitHub profile and upload previous projects. You can create a Medium blog and publish previously written articles as a content creator.
● Make use of a tried-and-true resume template.
Many remote employers these days use applicant tracking systems to sort through hundreds of resumes within minutes. Unfortunately, if your resume is not optimized for ATS, the hiring manager is unlikely to read it.
Fortunately, you can use one of our resume templates designed to work with the world's most popular applicant tracking systems!
● Create an eye-catching resume.
After you've completed all of the preceding steps, you should ensure that your resume accurately reflects your abilities. Include in your resume the skills required for the role, a link to your portfolio, certification, and so on.
● Beware of Work-from-home job scams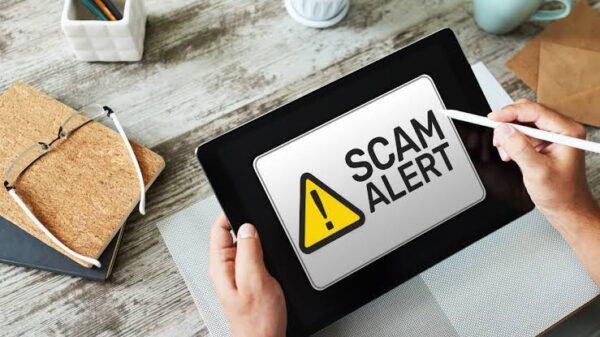 The rise of the internet has created opportunities that did not previously exist. High demand for remote workers, particularly in the technology industry, has resulted in the largest voluntary departure from the in-person workforce in nearly two decades.
Many legitimate work-from-home opportunities are available if you dislike commuting to work or are looking for a part-time job.
Work-from-home Jobs Scams to Beware Of
Is this offer too good to be true? Any job that promises a lot of money for no work experience should be avoided.
Is it anything related to getting rich from trading? Many fraudulent remote jobs promise to make you wealthy by teaching you how to trade (or use algorithms to trade) in exchange for a one-time training fee of 3-4 digits.
Is the business legitimate? It is important to research online, read reviews and check company website.
Is it an MLM? If the job requires you to purchase a product and resell it to someone you know, the job is most likely a multi-level marketing scheme and should be avoided.
For example, selling for Avon is a tried MLM worth it, but we can't say that of others, so research them to ensure they are not a scam.
Do they ask for a training fee? If an employer requests money in exchange for "training," chances are they're only selling the training.
Do they have a website, social media presence, and employees visible on LinkedIn? If the company has no online presence, it's probably something shady or a scam.
Related: 37 Highest-Paying Online Jobs – Earn $50,000+ At home
Bottom Line
Some jobs are better suited to remote work opportunities than others, and not all jobs can be done from home. We've compiled a list of the top 15 work-from-home jobs in 2023. Some of these positions are entry-level for people just starting their careers, while others may require more experience.
The need for online jobs is not going away anytime soon. And, in an era when income is on the decline and traditional work policies change daily, the ability to earn money from the internet may be just what you need to stay sane.
Whether your goal is to work part-time to save money or to earn a full-time income while working from home, these online jobs can offer significant flexibility that most traditional workers will never have.
Frequently Asked Questions
Q: How do I work from home for Amazon?
To view and apply for active work-from-home opportunities in your country, go to Amazon's virtual locations page.
Q: What are the best online work-from-home jobs?
Web designer.
Designer of visual arts.
Representative of Customer Service.
Assistant Virtual.
Manager of Social Media.
Content Creator.
Transcriptionist in the medical field.
Bookkeeper.
Q: Are there any legitimate work-from-home jobs?
Yes. Work-from-home jobs are becoming increasingly common, and even big companies like Amazon offer work-from-home opportunities.
Q: How can I earn $100,000 from home?
If you work in a high-paying tech field, such as web development or programming, jobs paying $100,000 or more may be available at fully distributed companies such as Buffer, Toptal, Stripe, Zapier, and others.
Q: How can I earn $100,000 from home?
If you work in a high-paying tech field, such as web development or programming, jobs paying $100,000 or more may be available at fully distributed companies such as Buffer, Toptal, Stripe, Zapier, and others.
Q: How can I work from home in 2023?
If you have a job that can be done with a computer and an internet connection, you might be a good fit for work-from-home opportunities. To find relevant positions, use remote job boards.
Q: What are the highest-paying work-from-home jobs?
Some of the highest-paying work-from-home jobs, according to flexjobs.com, are:
Product Manager Senior.
Manager of Business Development.
Senior Sales Manager.
Front-End Designer.
Marketing Manager.
Q: How can I get a job online working from home?
Try searching for opportunities in your field on remote job boards.