Last updated Aug. 9, 2022 by Jessica Green
The internet has created different work-from-home jobs. Thereby making it possible for stay-at-home moms and dads to earn enough for their financial needs.
Most of these jobs come with flexible schedules which makes them perfect. So if you are a stay-at-home mom or dad, these careers reviewed below will enable you to make a living while being a great parent.
Customer service
There are a lot of job opportunities in the customer service unit. A customer service assistant is a person who handles phone calls, answers questions, helps consumers, and takes administrative responsibilities for a business.
This job is suitable for people with communication skills and the ability to master new technologies and tools.
A Data Entry Professional
A Data entry job allows you to be flexible, and enable you to work around your family's schedule.
Applicants seeking data entry position needs to have a good typing skills.
Recruit Co-ordinator
As a recruiting coordinator, you'll be tasked with providing companies with suitable individuals for a job role.
Recruiting coordinators support HR staff by reviewing job applications, conducting background checks, aiding with interviews, and assisting with the onboarding of new employees.
Copyeditor
The job of a proofreader demands that you spot grammatical errors in literary pieces of works. This job can be done remotely but requires you to have a good knowledge of punctuations and spellings.
Writing and Social Media Manager
Many newspapers and websites are in need of writers and social media management experts.
You can get paid by being a work-from-home writer. This job has no extreme requirements – all you need is good writing skills.
If you are good at managing social media pages, you can also apply to become the manager of a company's social media page.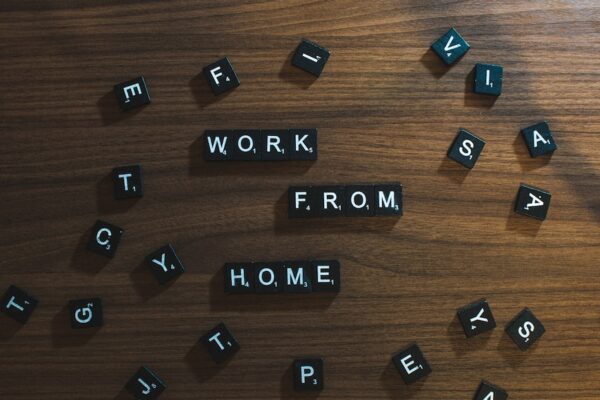 Transcriptionist
The job of a transcriptionist comes with a flexible work schedule thereby making it suitable for stay-at-home parents or individuals.
As a transcriptionist, you'll be tasked to perform the following activities.
Transcription of audio and textual information
Evaluation of reports
Corrections of grammatical errors in transcribed piece.
Virtual Assistant
A virtual assistant is a person who assists a company to carry out certain administrative tasks. This person is usually a remote worker.
A virtual assistant can perform the following activities:
Social Media Account Management
Arrangement of Meeting and Trips
Event Organization
Conducting of Research
Part-time and full-time opportunities exist for virtual assistants.
Online Instructor
Everyone is in need of a skill or knowledge. Hence, the need for an online instructor has grown over the years.
As a stay-at-home individual, you can earn a reasonable amount of money by being an online instructor.
Online Clerk
To become an online clerk, you need to possess data entry skills, word processing skills, and bookkeeping knowledge. The job of an online clerk also demands that you perform the following
Maintenance of financial documents
Reconciliation of bank accounts
Compilation of reports
Processing of transactions, and more.
Graphics Artist
If you are skilled in graphic designing, there are lots of work-from-home opportunities to take on.
Sites like Fiverr and Upwork are brimming with clients in need of a graphic artist.
As a graphic designer, you'll get to design logos, ads, signage, leaflet, and more. And so it requires that you have knowledge of graphic designing.
Online Fitness Trainer
Online fitness trainer is a popular and lucrative work-from-home job. It enables you to train others while staying fit.
As an online personal trainer, you need to have the ability to take people through a weight loss journey.
Digital Marketer
The aim of every business is to generate high-quality leads. Hence, there is a high demand for skilled digital marketers.
There are different kinds of work-from-home marketing roles that you can take on. They include SEO experts, content strategists, and more.
Social Media Marketing Expert
The job of a social media expert is one of the most suitable jobs for a stay-at-home mom and dad. This job requires you to manage the social media account of companies.
It also demands that you come up with marketing solutions that generate followers for the company.
Virtual Travel Agents
Lots of people are in search of travel agents who can take care of their traveling plans.
As a stay-at-home mom and dad, this is a job you can take on. It demands that you stay in charge of making reservations in cruise lines, airlines, and hotels.
To become a virtual travel agent, you need to have a wide range of knowledge of the requirements needed to travel to a country.
Web Designer
The job of a web designer is to design a webster's layout and make it different from other websites that exist. This is a job that can be done remotely.
To work as a web designer, you'll need to have a resume, some years of experience, or certification in web designing.