Last updated Jan. 29, 2023 by Chim Gracia
Do you realize you can make a living by writing? Unfortunately, most talented writers have no idea that their creative abilities could earn them good money. However, you can become a freelance writer and get writing jobs fast because there is a global demand for information; hence, most businesses, companies, and individuals want professional content writers. This article will teach you how to become a freelance writer and give tips for landing writing jobs fast and making money.
You don't have to be in the same city as your recruiter to earn money from your knowledge. You can work as a freelance writer and provide your services from anywhere. So, how do you go about becoming a freelance writer?
There are Billions of money to be made from freelance content writing.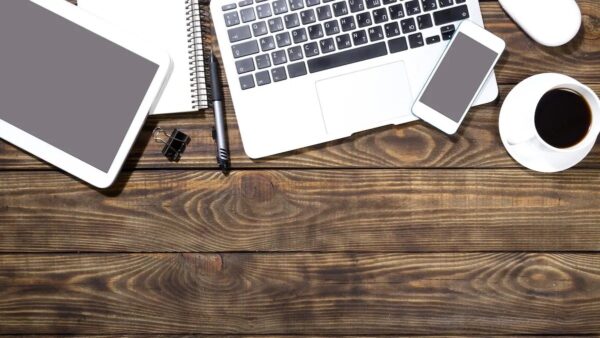 According to the Global Content Marketing Market Report, successful businesses hire freelance writers in droves. By the end of 2023, the content writing budget is expected to be worth $407.30 billion, and research firm Absolute Reports predicts that spending on content writing will increase to $877.66 billion by 2028. 
While businesses understand the value of content marketing, writers remain stuck in the Stone Age of wanting to be published in magazines and newspapers.
Yes, you can still make a living this way, but with an increasing number of publishers refusing to pay writers, competition for paying gigs is becoming increasingly fierce.
What is The Job of a Freelance Writer?
A freelance writer can create various content for various clients in various industries. Some freelance writers focus on a specific niche, while others write in multiple genres, including fiction and nonfiction.
Because they rarely have to work on-site, freelance writers communicate with clients via phone, email, or video conferencing. Most writers work as independent contractors remotely, but some may collaborate with other types of freelancers and full-time, in-house professionals. Like other high-paying online jobs, content writing can make you as high as $52,000 yearly.
Related: How to Get Your First Job on Upwork [Beginner's Guide]
How Can You Become a Freelance Writer?
Becoming a freelance writer is now easier than it has ever been. You don't even have to be fluent in any language to be qualified to earn money from writing services.
However, before providing professional writing services to any individual or company, you should have a basic understanding of the subject matter.
What qualifications do you need to work as a freelance writer? If you are new to the writing world, you must prepare before approaching any employee looking for work. Prepare for freelance writing jobs in the following ways:
● Research the Freelance Writing Industry.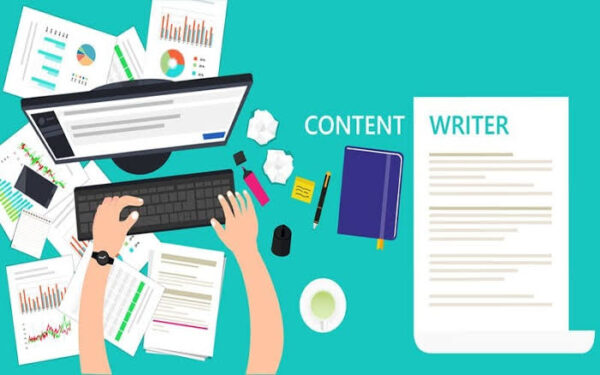 Before you begin writing as a freelancer, you should learn everything about the industry. If you came across this article after searching  "How to Become a Freelance Writer," you may have already begun this step.
First, read successful bloggers who make money and many writers' biographies. Also, acquaint yourself with articles, blogs, and other content on the websites of established freelance writers.
Many writers share useful information about what it takes to be a freelance writer, how they run their writing businesses, how they write, look for work, and how they set their rates.
Browse opportunities on freelance writing job boards to learn more about how to get into freelance writing. This will give you an idea of the available jobs, employers' expectations, and current market wages.
● Willingness to Learn
Most people fail in their writing careers because they lack the drive to learn about their new field. They believe it is simple but quickly back out when the real work begins. If you do not enjoy learning, writing may not be your career.
As a writer, express your thoughts clearly in writing. Never have your readers repeat a sentence twice or more before they understand the message. Before you can experience potential career growth, you must be willing to learn.
● Practice
If you want to become a good freelance writer, practice every day to improve your expertise. Growing exponentially in your new writing career entails devoting your time to practicing more often than required. Although you may have various activities that will distract you, endeavor to focus and reach a greater milestone in your writing career through consistent practice.
● Create Writing Samples
Your writing samples are the first thing potential clients look at. Writing samples are the factor that will make or break you at the start. Clients will hire you if they like the way you write. Take some time to browse some of the websites you read and admire. Examine the format of the posts as well as the content flow. Then, take inspiration from these posts to write your own. Here are some pointers to help you get started with this section:
You should have 3-5 samples on your website. This is the bare minimum; ideally, more, if possible.
Take your time with your samples, and they are your flag. Don't slap something up there that you didn't put any effort into. Getting the right writing samples is likely one of the more time-consuming aspects of getting started.
Have a variety of samples on hand. Make a long-form blog post (over 1500 words), a list post, and a few medium-length blog posts (700-1000 words). That will meet the needs of a large number of potential clients. Have them in word docs link or publish some on medium.
Write for your target audience. If you want to get into a specific topic, such as finance or home improvement, ensure all your samples are about that topic. The same is true for the style of writing. If you want to write long-form content, for example, make all of your samples long-form.
Remember, always update your samples. You can always add new pieces and remove old ones, especially if your niche changes. If you have a blog or WordPress site, Make use of it.
● Read More Often
Every day, make an effort to read and stay current. According to experts, the best writers worldwide are also excellent readers. You may never reach a significant milestone in your writing career if you find it difficult to read books or articles written by other professionals. Aside from enhancing your writing skills, there are sites to get paid to read books, so you are honing your skills and making money too.
Even if you don't have time to read, you can listen to an audiobook while going about your daily activities. Most authors have converted their books into audiobooks so that people can listen to them while doing other things. Of course, your primary goal as a writer
● Master SEO Optimization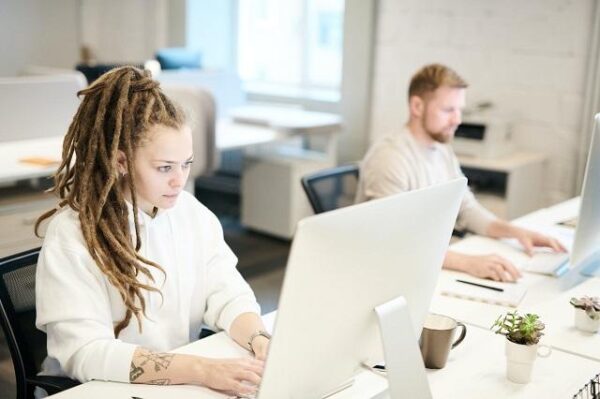 Companies and agencies are willing to pay more for someone who understands the fundamentals of SEO writing. The more familiar you are with powerful keywords, user intent, and competitive analysis, your post will likely rank well in search engines. There are the best SEO tools to choose from to optimize your writing.
Put yourself in your client's shoes: wouldn't you rather pay more for someone who has a track record of the ranking? I know I would, so it makes sense to become that person. The most powerful portfolio you can have is a collection of posts that rank on Google's first page. Because you have a proven track record of ranking well, you can earn more than $1,000 per post. This is not impossible. Do your research.
● Stay Updated with Writing and Content Management Software
New writing software and content tools are developed almost daily to help freelance writers render professional services to clients. Unlike in the past, when writers relied on books and other physical materials, writers now rely on computers and other digital devices to write.
Devote time to learning how to write with various writing software such as Jasper AI, SurferSEO, Yoast, and others. However, maintain your focus on how to use modern tools to improve your writing services for people worldwide.
Aside from learning to write with modern tools, try to keep up with the most recent writing technology on the market. For example, until Grammarly was introduced in 2009, writers relied on the traditional method of writing books and articles. As a result, writers who used Grammarly provided more professional services to clients than those who continued to use their traditional writing style.
However, more writers later recognized the importance of using Grammarly to edit their articles and other forms of writing. As a result of the positive experiences people had with the platform, more writers are now comfortable offering their services through the app. You will always be one step ahead of other writers if you stay current with technology.
● Be Ahead of the Competition
Always think like a small business owner, not just a blogger. It helps you treat your writing like a business and be ready to eliminate all competition. When you think like a business, you start acting like one.
That means narrowing your focus, attracting the right clients in that field, and convincing them to pay you real money (not $.04 per word) for the content you create. Remember always to set your rates too.
Freelance Writing is similar to rendering other freelance services. It would help if you learned how to handle competition to stay valid in the freelancing market.
The rule is 'thou shall always stay ahead of the game.' I live by this because another writer replaces you the day you become irrelevant. Clients always look for the best output to compete with millions of similar websites.
As you move to sign up on any freelancing platform, you should be ready to compete with other writers in bidding for a project. So how do you deal with competition? Always do your best. Research, Read, Write and Edit. Be thorough with your put-outs, and never get lethargic. Always add to your speed and efficiency.
Most successful bloggers who make a lot of money will tell you that becoming a good writer requires three things in addition to patience, tenacity, and a knack for budgeting: a portfolio of writing samples, great ideas, and a network.
How To Become A Freelance Writer And Get Freelance Writing Jobs Fast
You have many opportunities if you want to become a freelance writer who makes enough money. People have made quick money by writing. However, to earn a lot of money from writing services, you must first prepare yourself.
If you truly want to make a living as a writer, you must be willing to make the necessary steps toward your success. Follow the steps below to learn how to quickly become a freelance writer and make money.
1. Choose Your Writing Specialization.
Writing a broad career path on its own. You can attempt different types of writing, but you may not become a professional in all of them. For example, you can offer business writing, speech writing, video script writing, newsletter writing, copywriting, technical writing, journalism, and other fields. In addition, you can write about pets, babies, antiques, comic books, health products, food, art, architecture, science, and so on.
However, please choose one or two topics that pique your interest and focus on them first. Then, you can broaden the scope of your content production to other niches once you've established yourself as a freelance writer and have mastered time management.
Choosing a particular type of freelance writing will give you an advantage over your competitors. Freelance writers usually write the following types of writing for clients;
Blogging: You can become a blogger and earn decently through long-form blog posts. If you want to make quick money, you can write for other blogs for a separate fee.
Your blog can be based on any vital niche. However, if you want to earn massively from your passion, ensure enough of an audience reading your blog regularly.
● Copywriting:
Copywriting is a unique career on its own. You can create copies for businesses and earn from your creative writing. However, you must be creative enough to write only engaging articles if you want to land a high-paying gig. As a copywriter, endeavor to make your copies highly engaging for your readers.
Social Media Content: Your writing expertise can rely on creating only social media content for clients. Most clients will pay you greatly for creating engaging social content for their followers.
You can train yourself to be great at writing engaging content for social media posts.
Ghostwriting books: Some people have unique ideas but cannot put down their ideas in writing. Ghostwriters are usually hired to write these books on their behalf.
You can become a ghostwriter and earn from your skills.
Technical Writing: If you are knowledgeable enough, you can become a technical writer and earn from your passion.
2. Sign up for Online Writing Courses.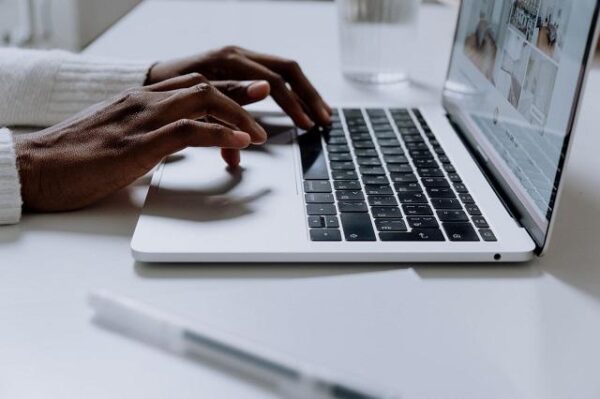 Getting an online writing certificate course will make you land writing jobs fast. In addition, you get more experience and demonstrate to your clients that you have what it takes to be their best choice. So, After deciding on the freelancing Writing you want to practice, the next step is to improve your knowledge in that field.
Almost every type of freelancing has a specific format for writing them. So you have to master your niche to land high-paying clients. For example, if you decide to become a freelance writer in technical writing, you must learn from professional technical writers and see how things are being done. Also, remember that freelance writing requires great editing and unique formatting skills.
So when you conclude your decision, you should find a means of bringing your ambition to reality. You can acquire online training from Udemy, Blogging 101, and more. Also, there are many best online freelance writing courses to choose from.
3. Choose A Lucrative Writing Niche
In freelance writing, there are several niches you can select and build your strength around it. Of course, you cannot act as a professional in all niches. But you are expected to develop your strength under a particular niche. It will give you an advantage over other writers competing for various opportunities on freelancing platforms.
You can easily land a high-paying client by developing your strength under a particular niche. Furthermore, when you are known for a specific place, clients will even assist in promoting your expertise to their friends in need of related writing services.
However, you must be very professional to excel in a particular niche. Even though you are famous in a niche, you can still try out other sub-niches to improve your chances of making more money.
Writing sub-niches allows you to improve your general knowledge in creative writing. Aside from writing sub-niches, you can try out other related niches and see how you can connect with your clients.
Best and Lucrative Freelance Writing Niches
For example, if you write Tech Niche, you can also write Science Niche or try out sub-niches such as Bio Tech, Financial Tech, and more. The best niches will earn you more though harder to master. Some lucrative writing niches are:
Digital Marketing
Crypto and NFT writing
Casinos and Gaming
Health and Fitness
Fintech
White Paper
Health care and medical writing
E-commerce writing
Product Reviews
In-Depth guides and long-form blog posts
Software As a Service(SaaS Reviews)
Landing and Sales pages
Email Marketing
Video Scripts
Marketing
Business
Travel
Personal Finance
Education
Parenting
Fashion and more.
4. Create a Blog
It is not necessary to write for others to build a strong portfolio. Instead, begin by writing for yourself and attracting the attention you deserve. For example, most professional freelance writers have a blog where they share their creative works with clients in the hopes of landing high-paying gigs. Professionally written blog posts and killer blog titles with high CTR can persuade any client to work with you. However, strive to target your clients based on your niche to increase your chances of working with them.
If you want a client to consider working with you, your blog posts must be engaging and well-edited. Many people ask if blogging is dead, but it isn't. So, how do you get started with blogging? To start a blog, you should set aside a certain amount for your initial investment.
You must pay for the domain name and hosting. This amount may differ depending on the agency with which you are working. If you are not experienced in creating websites, you can hire professionals to do the work for you. Begin uploading content to your website once it is live. You will most likely share your content with your client to increase your chances of earning passive income from your freelancing skills.
5. Polish Your Writing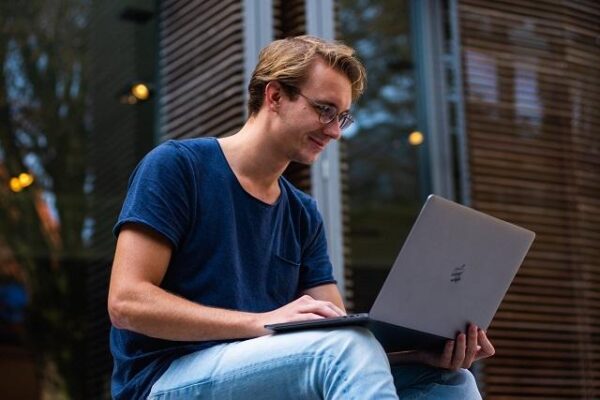 To be a successful freelancer, you must polish your writing and make an initial capital investment, just like any other service. However, several writing services can assist you in writing better and providing satisfactory write-ups to clients. For example, have you ever noticed that whenever there is a call for content writers, there are many submissions but very little quality writing?
Preparing to spend money on premium writing software to write professionally at all times will help you stand out on platforms like Upwork. The following are the basic writing services that require capital investment if you want to become a freelance writer.
Writing editing services: As you write for clients, you must ensure that your writing is up to standard. Putting down words together is a great step to take.
However, not editing these words will make you submit fluffs that no client appreciates. Hence you need to invest in editing services like SurferSEO and other content management tools.
Plagiarism Checking Software: invest in free plagiarism checkers. There are a lot of free Plagiarism checking tools to help you polish your writing and make it unique.
Grammarly, Copyscape, and other premium Plagiarism checking platforms will give your writing a nice and professional look.
Keyword Finding Software: Your Writing should be keyword dense but not keyword stuffed. That's how your articles will be found by Google when crawling around websites to answer searchers' queries.
Sign up for Keyword finders like Ahrefs, SEMrush, Keywords everywhere, and Contently.
SEO Optimizing Software: SEO sets writers apart from extraordinary freelance writers making cool bucks. To stand out, subscribe to free or paid SEO writing services like Yoast, Contently, SEMrush, Moz, BuzzSumo, WooRank, etc.
Also, use content management systems like WordPress, Yoast, Trello, etc., to organize your work.
6. Look for Writing Jobs and Opportunities
Visit job boards that update their listings daily and look for work that looks interesting and pays well. Look for jobs on business networking sites and social media as well. You can also pitch articles to magazines and online journals and send cold pitches to businesses.
Send cold emails to land writing Jobs fast
Sending cold emails is the most important of these. But you'll need to get used to it because you'll send hundreds of cold letters of introduction (LOIs) and cold pitches to potential clients. People frequently use the terms "pitch" and "LOI" interchangeably, but they are different.
A pitch requests a specific assignment, like submitting a proposal to a magazine for an article or a website for a guest post. On the other hand, an LOI introduces yourself and gets on someone's radar, whether a potential client, agency,
An LOI informs them that you are available and interested in potentially working together, whereas a pitch requests that they hire you right away. Therefore, we recommend sending out numerous LOIs as well as some pitches.
Pitch software company blogs to Land High-paying Freelance Writing Jobs
Pitching to software companies may appear strange, but bear with me for a moment. You want to work with companies that have marketing budgets. Those businesses are almost certainly using various small business apps to grow their business, for example, email marketing, analytics, and for other purposes. In addition, most marketing software companies (such as Hubspot, Sumo, Ahrefs, and others) publish a lot of content.
With these, you instantly put yourself in front of thousands of potential customers. In addition, many blogs will pay you to write for them, so you can get your first client while prospecting for new ones. What could possibly be better than that?
Beware of Writing Scams
Identifying the right opportunities is one of the most difficult aspects of earning money from freelance writing. There are literally thousands of writing opportunities available. However, it may be difficult to distinguish between legitimate and genuine scams. Some people will present you with too-good-to-be-true opportunities to lure you into a scam.
If you fall for their tricks, you will waste valuable time writing for them, only to be duped. Keep an eye out for freelancing platforms and career websites when looking for writing opportunities.
Writing opportunities can also be found on job boards such as LinkedIn. In addition, most writers are fortunate to find writing opportunities on other social media platforms such as Facebook, Twitter, Instagram, and others. Beware of fake job ads; they can easily entice you on some of these platforms. It will help if you exercise caution when looking for writing opportunities.
7. Find Your Way Around Freelancing Platforms
Once you have prepared yourself to become a high-earning freelance writer, you must make out time to understand how most freelancing platforms work. Freelancing platforms are the best online marketplace to connect with high-paying clients.
When you hope to find the perfect writing opportunities, you must create a catchy profile on a freelance platform to increase your chances of landing high-paying gigs with time. However, finding freelance work does not have to be difficult. Most sites only require you to create an account and a profile. However, double-check how each freelance website works before signing up for an account. Take into account the payment system, withdrawal method, and service fees
Best freelance writing platforms to find writing jobs
The best freelancing websites to find writing jobs consist of the following.
ProBlogger
UpWork
Fiverr
Guru
Contena
FlexJobs
Craigslist
Freelance Mom
FreelanceWriting
The Writer Finder
BloggingPro
Talent Inc
Income Diary
The Penny Hoarder
Writer Access
8. Learn to Manage Your Clients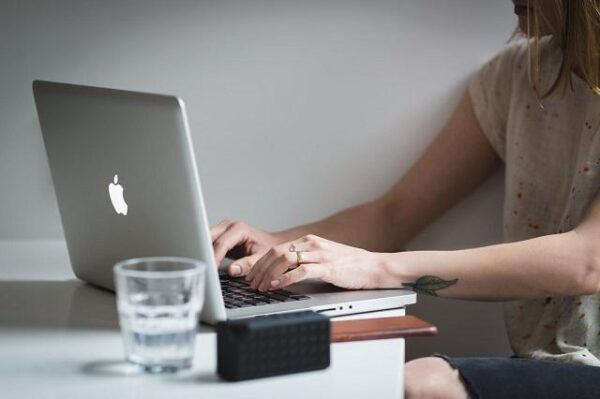 Client retention is a very important aspect of freelance writing if you want to become successful in freelance writing. Some freelance writers are professionals; however, they do not understand how to utilize their negotiation abilities. To earn enough money from rendering writing services, you must learn how to deal with clients and have them as returning clients.
Managing your clients professionally and politely will improve your work relationship with them. Learn to be solid and concise in pitching, listen, be patient with them, always follow up for feedback and give them the best.
9. Build Your Writing Network
Connecting with other freelance writers will land you writing jobs faster and get you more Referrals. Many good writers have much on their table and will gladly refer their spilling clients to you. If you want to make money from writing services, you must network with other writers who have similar goals as you. People in your network should have your best interests at heart.
However, to have a good relationship with other writers, you must learn how to interact with them. If you want to expand your network, make sure the writers share your goals and ambitions. You can follow them on social media or participate in online forums for writers who share your interests. The primary goal is to establish a strong network connecting you with high-paying clients. Writers in your network can also teach you how to find clients and write content that meets their needs.
You can also sign up for content writing services like:
SEMrush marketplace
Verblio
Contently
Brafton
Crowd Content
WriterAccess
Facebook groups for freelance writers
Twitter Writing Job boards
Verblio is a perfect example because, with a network of 3,000 freelance writers, Verblio takes a novel approach by allowing writers to select the clients with whom they work. Just tell them what content you want to see and only buy what you like. Hence, Verblio is an excellent choice for SEO and blog content because of its transparent, flat-rate pricing and a team of writers that includes experts from various industries.
Look out for writing job postings from agencies
Agencies are excellent potential clients because they frequently require writers. So instead of only getting paid once, you can build a relationship with a few and get new freelance writing gigs for months or even years.
10. Optimize Your Social Media Accounts
One of the easiest ways to land high-paying gigs is through social media platforms. As you create your accounts, you should provide information related to your niche. You will have a good investment return if you put time, effort, and money into social media posting to attract writing clients.
That return should see you meeting clients contacting you for their writing work. It's important to always tailor your social media accounts and posts according to your writing niche and target audience.
However, if you post without a social media strategy outlining your specific niche and how you excel in it, you may get clients that are out of your writing niche and will have no samples for them.
Building your social media accounts around your content writing services will help you not just become a good freelance writer but land easy freelance writing jobs  fast because everyone is on social media these days. They'd see you more quickly than job boards if you were very visible. A well-thought-out action plan and creating social media posts and content that speak to your target audience will inspire clients to reach out to you.
Build your followers. This approach makes people feel more connected and relaxed working with you. One of your numerous followers may even become a client someday.
Your personal account or a professional Social media account for freelancing?
Most freelance clients appreciate it when their writers have a professional social media presence. This is not your personal Facebook page or personal Twitter profile you troll people with. Instead, a professional content writer's social media handle on major platforms such as Instagram and Twitter is dedicated to your freelance writing career or side hustle.
Why do customers like it? They adore it when you are willing to share your articles on your social media platforms regularly. Of course, you don't have to do this all the time, but a social share or two can definitely make you more popular with your customers!
At the very least, a professional social media presence shows clients that you're a real person in the strange, impersonal online world we're all trying to work in.
Fortunately, creating professional social media accounts is free, and if you're a blogger, you're probably already doing so. If you're not a blogger, create separate accounts from your accounts and then take steps to increase your following.
You can gain followers, for example, by including your social media handles in your professional writing byline, following others in your niche, and sharing their articles when possible.
11. Write a Book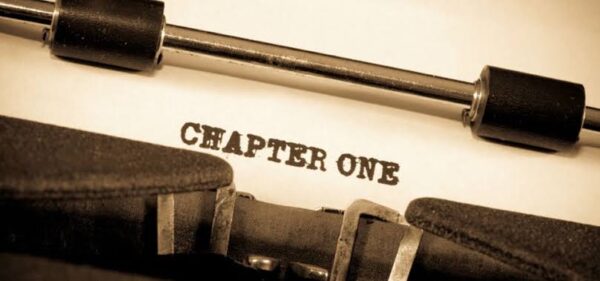 Invest your time in writing a book if you are creative enough. Then, customers will feel at ease purchasing your books to see what you offer.
Clients may consider assigning you various tasks if the context of your book is engaging and highly professional. For example, if you write a book, ensure it is related to a specific niche. Through this method, you will be recognized as a writer and given high-paying jobs.
Amazon Kindle Publishing for Freelance Writers
Amazon Kindle Direct Publishing is viable if you have excellent writing skills and want to make money as a publisher.
Hundreds of thousands of people profit from Amazon Kindle Publishing. Individuals who enjoy Writing have greatly benefited from this—Research Amazon books' lucrative niches and top-paying books to tailor yours like that.
Kindle publishing can benefit you as a freelance writer with no writing experience. You can hire a freelancer for the job and then sit back and collect royalties.
Amazon Kindle Direct Publishing is a self-publishing platform that allows authors to use Amazon's Kindle Direct Publishing service to publish their books. Books can be published in various formats, including text, e-books, and audiobooks.
Authors can also choose to have their books priced at $2.99 or higher and receive a 70% royalty from book sales, as well as have their books available on Amazon Kindle, Amazon Kindle Fire, and Amazon Kindle App.
As sales increase, royalties quickly add up. Kindle Direct Publishing lets you quickly and easily publish your books in Kindle-optimized formats and layouts.
Your books can be sold on Amazon.com and other online bookstores, and you can earn royalties on every sale. Not just Amazon, there are other ways to sell your book online and make money. 
12. Market Your Writing
Marketing your writing services is an important aspect of making money as a freelance writer. Having a professional website and a blog will aid your marketing efforts, and regularly creating content will boost your ranking in search engine results.
However, it need not be your blog, and you can contact blog owners who need writing services but can't afford them. This is your first step to visibility.
If you do have a website, Include a page on your website that details the writing services you provide, a page that tells clients who you are and how you are qualified to help them, a portfolio with writing samples, and a contact page to make it easy for clients to contact you.
You can market your services on social media and business networking sites by posting links to your most recently published articles or blogs and providing availability updates. Social media also keeps you updated on industry developments and job openings. In addition, consider writing guest posts for other writers or hosting their work on your site.
There are several reasons why learning to market yourself as a freelance writer is a good idea. You'll be setting yourself up for success by developing your brand and reputation; you'll own your services rather than relying on external marketplaces to stay in business; and you'll be able to avoid any middle-man fees that reduce your income.
An Attractive Writing portfolio is Key if you want to Become a Freelance Writer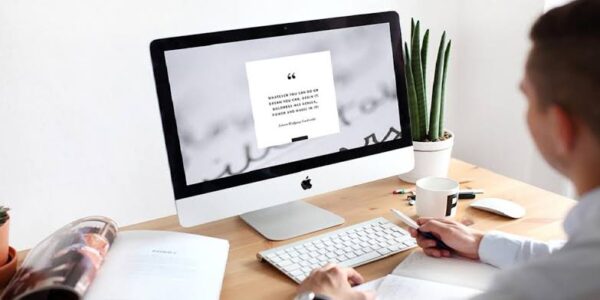 If you are new to the writing industry, you should concentrate on developing a strong portfolio to land a high-paying client. Unfortunately, most people make the mistake of skipping this step when looking for freelancing opportunities. The reality is that most clients will only agree to work with you after reviewing your portfolio.
As a result, if you want to be successful as a freelance writer, you should focus on developing a strong portfolio. Writing articles or blog posts for various blogs is the first major step to take if you have no experience in freelance writing.
It would help if you had unique writing samples to present to a recruiter before anything else.
How to Write your First Portfolio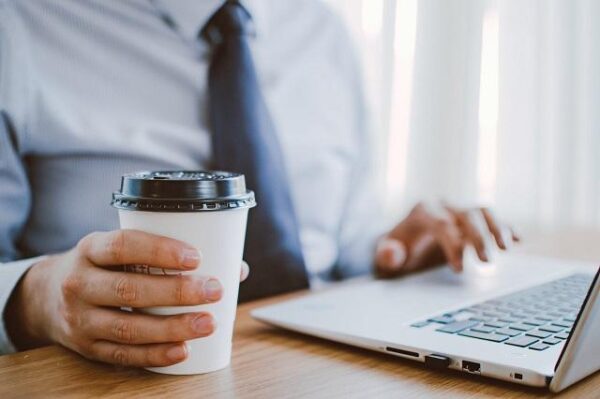 So, how do you go about creating your first portfolio? You can use this step to create your first portfolio.
Look for websites that are looking for guest writers or contributors. As you look for these opportunities, ensure that the websites only accept articles in your niche to increase your chances of building a strong portfolio.
You can begin writing your articles when you are satisfied with the website's services.
Send your articles to the website's owner. This trial will allow you to determine whether they will collaborate with you. Email is the most efficient way to communicate with them. When pitching your idea, make sure you express yourself perfectly so they will consider your offer without hesitation.
If you want them to accept your article, ensure it is summarized and in a simple format. In addition, your article must have an intriguing title to increase your chances of winning the offer.
Most Important Writing Skills to Become a Good Freelance Writer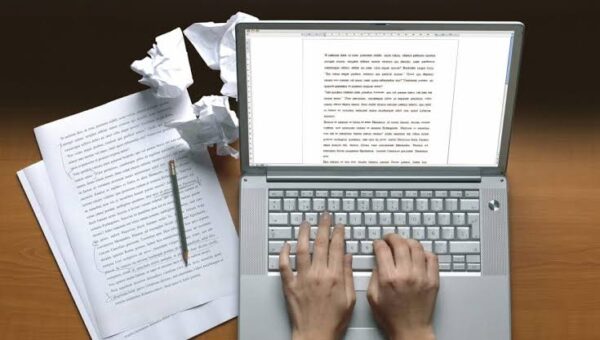 Understanding content frameworks. List posts (e.g., 11 Ways to X) are popular because they work. However, it is not the only content framework. There are about a dozen tried-and-true frameworks, and the best freelance writers master as many as they can.
Write Catchy headlines: Your posts' headlines impact traffic and overall success more than any other factor. So make it a habit to brainstorm 5-10 times per day. Writing the perfect headline, like anything else, takes practice.
Believe in Yourself: Have you ever noticed how most writers regurgitate the advice of other writers? Don't be one of those people. I'm not saying you have to be unique, but you should at least layer your ideas on top of the standard advice. It will greatly improve the authority of your writing.
Write with Examples: Your readers want to relate to what you write. A good freelance writer ensures every sentence leads to each other. Instead of making a point and leaving it unsupported, start backing it up with an example. Of course, there are exceptions to this rule, but having too many instances is preferable to having too few.
Maintaining the reader's emotional involvement: It should be no surprise that your posts as a freelance writer must make logical sense, but you may be surprised to learn that they must also resonate with the reader's emotions. The better you keep readers emotionally engaged, the more shares you'll get on your content, and the higher your prices will be.
Can I Become a Freelance Writer With no Experience?
It is hard to make money writing or land writing jobs fast without experience. The good news is that you can start somewhere. Begin by honing your writing skills, honing your grammar knowledge, and broadening your vocabulary. Then, you can research the freelance industry to learn about the various types of opportunities available to aspiring writers.
Determine the writing you want to do and compile a portfolio of samples. After that, go through writing job boards, pick the jobs that interest you, and submit your applications. While many employers prefer experienced writers, they may consider hiring you if your writing samples are of high quality.
How Much do Freelance Writers Make?
According to Indeed Salaries, a freelance writer typically earns an average wage of $23.19 per hour. However, this will vary depending on your writing and how efficiently you manage the business side of running a freelance writing business.
For example, a technical writer may earn more than someone who writes novels or marketing blog posts. The amount you make will also be determined by how much work you can complete and for whom you are freelancing, whether for a large corporation or an individual. Consider how much time it will take to research the topic and how many unbillable hours you may need to keep your freelance writing business afloat before accepting a writing assignment.
What Determines Freelance writer Earning Potentials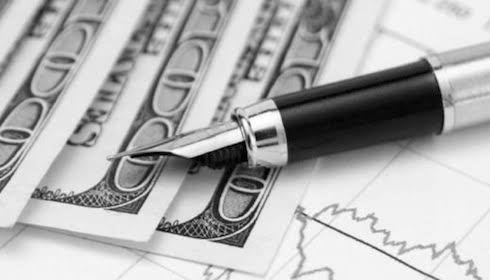 According to the Bureau of Labor Statistics, freelance writers' median income is $62,120. On the low end, content mills will pay you a few dollars to churn out surface-level, bite-sized articles. On the other end of the scale, I've received $1,000 for a single (long, detailed) article. And some authors make far more than that (mostly in copywriting).
So, what distinguishes freelance writers earning less than the minimum wage from those charging more per hour than a lawyer? Everything boils down to the following:
Experience – If you're starting, you won't be able to charge as much as someone with more experience. However, experience is less important than you might think, which is one of the factors that makes freelance writing so appealing.
Positioning – This is possibly the most important factor in earning more money. You can charge more if you position yourself as a skilled writer who produces excellent work.
Your Skillset– it is more important than experience. Unfortunately, the best writers can (and should) charge a higher fee for their services. Fortunately, becoming a skilled freelance writer takes less time than you think.
Type of Clients you get– Finding the right clients is important to earning more as a freelancer. You will make more if you find clients willing to pay top dollar for the best work.
Your Writing Niche – Certain subjects are more profitable than others. This includes highly technical topics (such as car repair) or requiring specialized knowledge/credentials (medical topics, for instance).
You shouldn't expect to make much money in the beginning, regardless of your starting knowledge/skills. I made a few hundred dollars in my first year of freelance writing. I'm not saying you can't do better, but your earnings will be modest for the first year or so.
Finally, remember that your freelance writing earnings are determined by the time you can/want to devote. If you only want to write for a few hours per week, it can be a nice side hustle (and far more pleasant than driving for Uber). However, if you put in full-time hours, you can earn a full-time income.
Related: The Best Online Freelance Writing Courses
Bottom Line
Thank you for reading this article up to this length. Your desire to convert your great writing skills into a source of livelihood is about to become a reality. As you move to deploy these strategies listed above, ensure to focus on becoming a better writer. Your writing skills can only pay you massively when you write good articles for clients.
Also note that A good freelance writer can work outside their usual writing niche, and your portfolio should emphasize this important skill set. If you have a specialty, pursue it—but don't dismiss assignments that may seem more difficult.
Frequently Asked Questions
Q: Can I be a freelance writer in different niches?
Yes, it is possible to write content that specializes in different subjects. First, research the niches you want to work in and list topics to write about. Then, create writing samples and upload them in separate categories on your website. Finally, contact clients focusing on these niches and include the links to your writing samples with your applications and cover letters.
Q: What key skills should I have to start freelance writing?
Good writing skills, strong research skills, and grammatical knowledge are all essential for getting started as a freelance writer. Knowledge of common style guides is also beneficial. Knowing how to run your business and manage your finances are also crucial.
Q: Should I become a freelance writer?
First, determine why you want to be a freelance writer. It can be hard to make your dream a reality if you don't have a compelling reason to motivate you through the long hours. But on the other hand, the advantages of becoming a freelance writer can be enormous.
Q: Can I start a freelance writing business?
You have the opportunity to start your own freelance business from scratch. You can choose how much you want to work, when you want to work, where you want to work, and how much you want to charge for your services. First, however, you must determine why these advantages are important.
Q: How to Become a freelance writer with no experience?
Many publications seek experienced and well-known writers. However, to begin your career without experience, create a strong portfolio and start pitching. Sending hundreds of pitches usually results in one "yes" from an interested editor.