Last updated Mar. 12, 2023 by Peter Jakes
Companies are always looking for the next big idea to bring new life to or completely change the consumer market. Most of the time, these ideas come from people who think of them independently. If you have a new idea that you believe has a chance of working, you may have thought about selling it to a developer or manufacturer.
If you're the kind of person who always has great ideas but never knows how to turn them into extra money for yourself, this article could be just what you need to learn how to sell ideas to companies.
It's important to note that selling company ideas isn't always the easiest way to make money. In particular, you will need a little creativity and the ability to spot gaps in the market or problems you think you know how to solve. This is where selling your inventive ideas to companies comes up.
How Much Do You Get Paid For An Invention?
In rare instances, compensation for an invention can range from $100 to millions of dollars. Notably, you can expect to earn at the upper end of the scale if you negotiate a deal that allows you to collect royalties for each product sale.
There are many variables, so it is difficult to predict exactly how much companies that pay for ideas will pay you if they decide to purchase yours. In most cases, you will not earn millions of dollars using this strategy, so it is essential to be realistic.
However, if your idea is sufficiently original, you have the potential to earn substantial compensation. Therefore, if you believe this to be the case, this can be a great way to make some serious cash.
Different Ways Of Getting Paid For Your Inventions
There are various ways to receive compensation from companies that purchase your inventive ideas:
Receive a lump-sum payment in exchange for your idea.
Under the terms of a licensing agreement, you will receive a percentage of ongoing profits as royalties.
Be compensated a fixed amount for each sold item or unit.
For instance, they could agree to pay $0.10 per unit or $10 per thousand units. A licensing agreement would also determine this.
The following is a list of companies willing to pay for new, innovative product ideas and some frequently asked questions to help you enter into any agreement with the most knowledge and awareness possible.
Read also, 10 Best Free Audiobook Sites Where You Can Download & Listen to 1000s of Titles for Free (Legally)
40+ Best Companies That Pay For Invention Ideas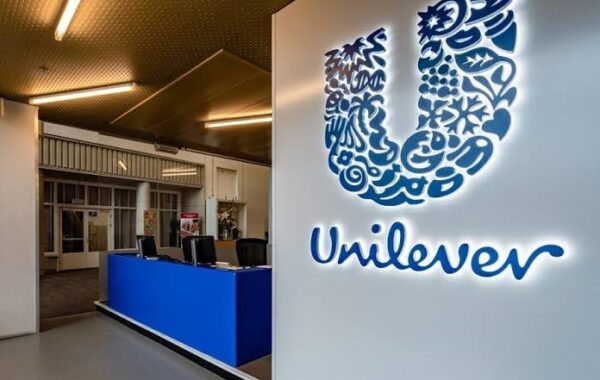 Unilever is a big company that makes a lot of different kinds of products. This company mostly makes products for food and hygiene, and they are always looking for new inventors with valuable ideas to work with.
Unilever is looking for inventive ideas on the following
Climate action
Regenerate culture
Waste-free world
Positive nutrition
Health and wellbeing
Equity, diversity, and inclusion
Raising living standards
Future of work challenges.
You can send ideas on the above challenges to the company through its website. These challenges change regularly and are updated on their webpage. The steps to responding to these challenges are:
Find a problem that your technology can help to solve.
Fill out the form linked to the challenge with your information.
Yet2, their partner agency, will review your Submission and provide feedback.
If your Submission is accepted, you will continue to work with Unilever on how your ideas will come to life, and you will be paid for it.
If you don't see a challenge that you believe your innovation could help with but would still like to discuss a collaboration, you can make a general technical submission through Yet2.
2. Coca-Cola
Coca-Cola is a well-known beverage company receiving thousands of inventive ideas yearly. So you can sell your innovative ideas to Coca-Cola and make money from it.
The creative director is responsible for developing business ideas and concepts. First, find the name of the advertising agency that handles the product for your commercial idea by doing some research. Then, call the agency and ask what their rules are for submitting work.
On their website, they have detailed guidelines on how to submit your inventive ideas.
Submit your ideas to Coca-Cola now
3. Idea Buyer
Idea Buyer is a 3X Inc 5000 company that collaborates with companies to help them launch great new product ideas. You can sell your idea to be considered for one of their exclusive partners.
Cabela's, Walmart, Buy Buy Baby, Macy's, Bass Pro Shops, Lowe's, Home Depot, Ace Hardware, Dick's Sporting Goods, and Amazon sell their partner products.
Idea Buyer is a product development company that will help you bring your idea to the market. Idea Buyer accepts product ideas in any category. If they feel the idea has potential, they will assist you in developing the concept and presenting it to producers and potential partner stores. Idea buyers have successfully brought more than a thousand ideas to the market.
Send your ideas to the idea buyer here
Sharper Image sells the newest toys, gadgets, and another tech, but they need new ideas all the time to stay ahead of the competition.
This is why they have a team whose sole job is to look into ideas sent in by the public.
When you send in your idea, you'll need to:
Describe what you sell
If you already have a sample, you can send photos or videos of the product.
If the product hasn't been made yet, prepare sketches of what it might look like.
Who you're currently selling it to
Your contact information (name and phone number).
They also pay for ideas for products already being sold (unless you've already sold the idea to another company). This could be a good choice if you've already sold parts of your idea that you made yourself on Etsy, eBay, or at a market.
If this is the case with your idea, you'll also need to include things like:
Where the item has been sold
How many have been purchased?
How much you've earned
To start, email Sharper Image with the above details, and the merchandising team will follow up with you within 14 days.
Email your ideas to Sharper Image
5. Eco-Products
While society moves away from single-use products, companies are desperate to think of new ways to replace these – and make good money while doing so.
Eco-Products is asking people worldwide to think again about single-use items. So if you have a new idea, you can share it with them so it could become a new product or service.
This is why Eco-Products encourages the Submission of ideas for new products and services that could fit into its business model.
Note: when you fill out the Eco-Products form, your details aren't confidential, and you are sharing it with no strings attached. However, you can patent your ideas with the US Patent and Trademark Office before sharing them.
Submit an idea to Eco-products
6. 3M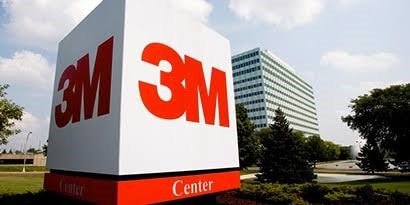 3M is a leading company that utilizes science to improve its consumers' work-life, health, and safety.
You may submit your product idea to them if it is patent-protected. However, according to their policies, they are not required to respond or pay for the ideas.
Before presenting your idea to them, you should ensure that you have:
Thoroughly researched the area in which 3M has not yet delved into
Presented it in the most effective manner
Patented the invention.
Since they own your idea once you submit it, signing an NDA would be an excellent way to ensure you are compensated for it. You must also be patient while they evaluate your invention.
Note that they don't accept or pay for any unsolicited submissions.
You can find all the new ideas submitted to 3M here and learn something.
Bosch is a German engineering and technology conglomerate that manufactures everything from home appliances to security devices, IoT devices, power tools, and even automobiles.
If your idea is a good fit for their products, submit it, and they'll get back to you with their thoughts. However, it can take two weeks and as long as eight weeks, and the payment can vary. Hence, consult a patent lawyer or any other consultant for advice on pitching your product ideas to Bosch.
Bosch stands out due to their complete transparency and constant proposal tracking. After your Submission has been validated and you have received a positive response from them, you will be assigned a dedicated contact person who will be your direct contact with Bosch. Your Advisor will find suitable references and assist you throughout the submission process.
You can find all the new ideas submitted to Bosch here.
Check this article: 10 Awesome Jobs that Don't Suck! (& Pay Well!)
One of the best places to send your ideas is Allstar Innovations. They have been in business for over 20 years and have made some of the most popular products, like the Debbie Meyer Green Bags, the Snuggie, and the Vanity Planet.
They also work with Walmart, Amazon, and many other retailers and wholesalers, which increases the chances of success for your products. In addition, all Star Innovations accepts product ideas in over 25 categories, such as automotive, lawn and garden, storage ideas, beauty, pet products, bed, etc.
There are four steps to the application process, and you only have 1 hour to finish it. Before starting the submission process, ensure you have all the information about your product.
Submit your ideas to Allstar Innovations
9. JOKARI Home Solutions
Jokari Home Solutions will love to hear from you if you are a homemaker or do-it-yourselfer who likes to come up with new tools to use around the house.
It's important to note that Jokari Home Solutions began with an invention called Jokari, which was a huge success and put them on the map of retail products around the world.
They went on to make great products for the home, like themed Fizz keepers for bottled drinks, coffee and tea products, frozen foods, and home gadgets.
Jokari is currently looking for great innovative housewares ideas. So, suppose you have a kitchen gadget, storage and organization product, or other household solution gadget that you would like Jokari to consider. In that case, this is the best time to submit it.
Jokari is best known for its kitchen gadgets and closet storage/organization. For those categories, their Sales Team only contacts retail buyers. They only accept concepts that are compatible with the current Jokari line. Find out the concepts here.
According to Jokari, they will never sell your name or personal information to another company or individual. Furthermore, any information you provide will be kept strictly private. Their sole goal is to communicate with you promptly and effectively.
They are always quick with responses to submitted ideas. On their submission page, you can see that they tell applicants not to say too much about the invention or its name in the application email. Also, their innovations can give you an idea of what they want.
Submit your ideas to Jokari Home Solutions
10. Coastal Pet Products
Coastal Pet Products is an American company that produces goods for our beloved pets. They offer collars, harnesses, grooming tools, leashes, toys, and travel essentials for our pets.
If you have innovative ideas or products that can improve your pet's life, this is the company for you! Rest assured that Coastal Pet Products is committed to giving its consumers only the finest pet care products.
For any products like unique collars, leads, crates, and feeding systems, the Coastal Pet Products team will undoubtedly reach out to you.
Note: Submitted inventions may only be considered if they are patented or patent-pending. Ensure that your Submission is either patented or pending patents. They don't sign a nondisclosure agreement (NDA) for product ideas.
Submit your ideas to Coastal Pet Products
BD is one of the world's largest medical technology companies, advancing the world of healthTM by improving medical discovery, diagnostics, and care delivery. By developing innovative technology, services, and solutions that help advance both clinical therapy for patients and clinical processes for healthcare providers, the company supports the heroes on the frontlines of healthcare.
Do you value health and safety? Have you developed any ideas that you believe will benefit thousands or millions of people in the medical field? BD would like to hear from you.
BD is a healthcare industry leader due to its collaborations with several innovators and stakeholders whose goal is to improve healthcare, and you can join them as well.
For more information about their idea submission program, read the BD Idea Submission Brochure.
12. Henkel
Henkel Corporation, also known as Henkel North American Consumer Goods and formerly known as The Dial Corporation, is a U.S.-based company headquartered in Stamford, Connecticut. It is a manufacturer of personal care and household cleaning products and is a Henkel AG & Co division.
They work with top brands and technologies in three areas: laundry and home care, beauty products, and adhesive technologies.
Through the Henkel Innovation Partnership Program, you can share ideas for new products with the company. They are always looking for new technologies, product ideas, patents, and other forms of intellectual property that could help the company make better products and make more money.
Henkel stands out because they don't just work with professional inventors but also listen to ideas from students and regular people.
Note: Henkel only accepts patented ideas.
Here are the types of product ideas that Henkel wants:
Grand patent.
A published application for a patent.
Registered and made designs or utility models.
If you fit into any of the above categories and your idea meets their requirements, you should send them your proposal.
13. Dorman Products, Inc.
Dorman Products, Inc. provides replacement parts for all types of automobiles, including light and heavy-duty trucks. In addition, they manufacture fastener clips for passenger vehicles.
Dorman accepts all viable invention proposals from aspiring inventors. To submit product ideas or existing Dorman Product categories, you must provide some basic details on the company's website and wait for a response regarding the company's interest.
However, the company's website does not indicate how much it pays for approved product concepts. They also host contests for new product ideas and announce the winner. Visit their website for application information.
Submit your ideas to Dorman Products.
14. Wilson
Wilson is a company based in Chicago, Illinois, making sporting goods and equipment. Through their website, they accept and think about ideas for new products.
Most of the time, the submissions are carefully looked over to ensure the proposed products are helpful and can improve the lives of their users.
If your idea fits with their brand's goals, they will get in touch with you to set up an interview or find out more about your product.
Note: Wilson only accepts patented ideas, so you will initially submit the patent or application number.
You can send your idea to the company through their website. Just fill out the form and read it carefully to ensure it doesn't get turned down.
15. Procter & Gamble
Procter and Gamble is a multinational consumer goods corporation brand. Their products have been passed down from generation to generation in living rooms, kitchens, utility, and bathrooms.
Procter & Gamble is a firm believer in the power of teamwork to spur new ideas and generate substantial profits. They believe that the biggest business wins come from working together.
Note: while submitting your ideas, you must provide non-sensitive information you would not object to sharing with the public.
Any information it gets from you will be shared with the public. The company doesn't say "get a patent," but it is implied.
P&G and you will both sign a nondisclosure agreement if you decide it's a good idea to discuss the confidentiality of your innovative ideas.
You must be above 18 years for your ideas to be considered at Procter and Gamble.
Submit your ideas to Procter and Gamble
16. Crown Holdings
Crown is the best at making packaging for drinks, food, and shipping. It wants to stop food from going to waste and keep things fresher for longer by using new packaging.
Crown is interested in ideas about improving manufacturing, making products last longer on store shelves, and creating more environmentally friendly packaging, among other things. Use the online form to tell the company about your idea. Most of the time, you'll hear back within 30 days.
Steps to Submitting your innovative ideas
● Step 1: Submission
Review our "Areas of Interest" page, read and agree to the submission terms, complete the Submission Form, and upload any non-confidential supporting materials that may be required. You will receive an email confirming receipt of your inquiry.
● Step 2: Assessment
The Technology and Innovation teams at Crown will evaluate the Submission Form and any additional materials to determine our level of interest.
● Step 3: Response
We aim to evaluate submissions and provide feedback within 30 days of receiving materials, but we appreciate your patience if the review process takes longer.
17.GlaxoSmithKline(GSK)
GlaxoSmithKline is a global healthcare company that is driven by science. GSK's mission is to help people do more, feel better, and live longer lives. They drive scientific innovation to provide patients with the next generation of transformative medicines and vaccines.
Through their three businesses, they deliver on their long-term priorities of Innovation, Performance, and Trust.
GSK is always very innovative and open to new ideas. Don't hesitate to contact them if you would like to submit a partnership proposal, an idea, or just some more information.
GSK accepts innovative ideas in the following categories:
Pharmaceuticals
Vaccines
Consumer Healthcare
BioElectronics
Submit an idea to GlaxoSmithKline here
Don't miss this article: 9 Ways to Make Extra Money on the Side (Fast & Legitimately!)
This company is dedicated to agriculture and making products that help farmers make healthy food and use environmentally friendly technology. The company is known for partnering with brands such as Yoplait, Nature Valley, and Tyson pet treats.
General Mills is looking for product ideas or technologies that could be used in one of its current business lines:
Products for baking (cakes, brownies, frosting, etc.)
Cereal
Frozen pastries
Frozen pizza and snacks
Dough that has been chilled or frozen (bread, cookies, biscuits, rolls, etc.)
Meals that can be kept on the shelf, meal kits, soups, and side dishes
Snack bars, fruit snacks, popcorn, and salty snacks
Yogurt and drinks made with yogurt
Pet
We are also interested in the following:
Natural and organic foods that are new and different
Technologies for packaging and making things
While patented technologies are preferred, submitting your idea to General Mills does not require a patent. The proposal submission process is outlined on their G-WIN website.
They can implement your ideas in the following ways:
Proof of concept
Licensing agreement
Supply agreement
Manufacturing arrangement
Purchase of technology rights
If you have an idea for a new flavor, recipe, or product improvement, please submit it to our Consumer Relations team.
General Mills has a different website for submitting an idea if your idea is technology-based.
Email your innovative ideas to General Mills
Or contact them on the phone: 1-800-248-7310
19. Play With a Purpose
Play with a Purpose's goal is to make products that help kids learn about the world around them while they play. The company's products, which include playgrounds, active play products, and furniture, help make an excellent place to learn.
Play with a Purpose® might be interested in working with you to make a product if you have a working prototype, a drawing, or an original idea that would help professionals.
Use the online contact form to start sending in your idea. Play with a Purpose is open to new ideas that would help the professional world.
Submit your product ideas to Play With Purpose
20. Creative Kids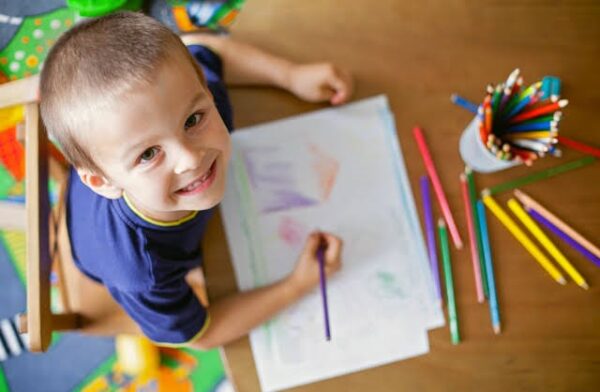 Creative Kids makes products that help kids learn, grow, and experience creativity through fun, engaging activities. The products are made in a way similar to arts and crafts.
Creative Kids does not take ideas from the general public that have not been asked for. However, suppose you want to submit an idea for consideration. In that case, you will need to send a letter on company letterhead to Inventor Relations, care of Creative Kids Inc., introducing your company and idea.
Then, Inventor Relations will contact you to have you fill out and sign a Nondisclosure and Confidentiality Agreement.
Once this step is done and your idea fits into one of their categories, someone will get in touch with you to move the process along.
Submit your innovative ideas to Creative Kids
21. Melissa and Doug
Melissa and Doug is a children's toy company that buys innovative ideas and products to advance children's education, learning, and imagination.
To Understand Melissa and Doug: Melissa's life has always been filled with creativity and imagination. Doug's outgoing personality and infectious energy made it easy for him to make friends. The young couple, raised by educators, knew in their early twenties that they wanted to create meaningful products for children.
Melissa and Doug's mission is to provide a launch pad to ignite imagination and a sense of wonder in all children so they can discover themselves, their passions, and their purpose. They are family-owned imaginative product manufacturers for children.
How to Submit an idea to Melissa and Doug
Step 1: Read and agree to the ideas submission terms on their website. It is also essential if you run this agreement with a patent lawyer.
Step 2: Tell Melissa and Doug about your ideas. Keep it simple and short. Attach a video or photos showing how your product ideas work
Step 3: Wait for them to contact you and take it up from there.
Submit your product ideas to Melissa and Doug here
22. Escalade
Escalade is another sporting goods manufacturer and distributor specializing in sports such as table tennis, archery, darts, game tables, and more.
They adore inventiveness and are always looking for innovative ideas in the sporting goods and outdoor recreation markets. Their site states directly that those who use their products are also some of the most important innovators in the market.
Escalade welcomes all submissions from outside sources made voluntarily and is not subject to any legal restrictions, such as a duty of confidentiality or an obligation to a third party. However, if submitting proposals, take the necessary steps to legally protect or patent your idea.
Please include details regarding any pending or issued patents related to your Submission in your Submission. Concerning non-patented ideas, sign, date, and preferably have a third party witness your idea descriptions and drawings.
So if you've ever had a brilliant new idea halfway through a game of one sport, contact them.
Submit your inventive ideas to Escalade
23. Under Armour
One of the biggest names in sportswear, Under Armour encourages suggestions for new items from the general population.
It's a good idea to check out their article on how to do this because it's so comprehensive.
Also, find all of the new ideas submitted for Under Armour listed here. These are ideas from people like you who believe they have a good idea for new or inventive products.
Payment: Each product idea is negotiated individually.
Submit your ideas to Under Armour
24. Hyper Pet LLC
Hyper Pet is a store that sells toys and other items for pets. They are made by Cosmic Pet, an international company with many brands that designs and produces products for cats and dogs. They used to be called Hyper Pet, R2P Pet, OurPets, and Pet Fusion differently.
Their CEO has said in the past that he is open to working with people who have new ideas. Their goal is to be the leader in the pet industry by making iconic and trend-setting products that bring value to their partners by giving pets and their families great experiences.
The pet industry is worth $66.75 billion each year, so there is money to be made.
If you have an idea in this area, you can get more information from their website or contact Hyper Pet.
Submit your ideas to Hyper Pet
25. Google
You can sell apps you've already made in the Google Play store. But if you're just thinking about it and looking for companies that buy app ideas, you can also talk to Google to see if they'd be interested in helping you make your app.
This will only be an option for apps that change the game, but if you think your idea might fit the bill, it could be a very profitable choice.
You may also share your thoughts on Google Workspace. Please remember that any ideas you submit to Google are free to utilize without pay.
Note: You also acknowledge that Google is under no obligation to implement any suggestion or feature request that you submit or post on any Google product, service, or website. Do not contribute anything copyrighted, subject to third-party property rights, or infringes on the rights of others.
Google also has a dedicated workspace page for Submitting feature ideas which are only available for All in-production customers and fully contracted partners.
Submit your ideas to Google here
26. Apple
Like Google Play, Apple's App Store lets you sell already-made apps. If, on the other hand, you think your app could make money (even if it's just an idea), you can contact Apple directly.
Note: Apple and its employees and contractors do not accept unsolicited ideas, works, materials, proposals, suggestions, artwork, content, or such, including for advertising campaigns, promotions, products, services, technologies, product improvements, processes, marketing strategies, product names, or creative materials. Learn more about this on their legal page.
They've been interested in buying app ideas directly in a few cases. So, as you can imagine, having Apple buy your app idea is great.
Submit your app ideas to Apple
27. IdeaPros
IdeaPros is proud to be a "entrepreneurs' strategic partner." People can get paid for their ideas if they work with their company to design, launch, and sell apps. They are the best way to sell your ideas so you can use them.
What stands IdeasPro out is:
Provide you with mentorship and create a well-positioned business for you.
Build the best business or outfit from your ideas, but ultimately, you will be the one driving and managing your invention.
Opportunity to work with the best entrepreneurs in the field of your invention if you are selected.
What will stand you out and get you selected is:
Having a unique idea that has real potential to capture a significant market share
a burning desire to get your idea to market, with or without us
Passion to be legendary
An Entrepreneurial attitude that is consistent with the culture of IdeasPro
Note: IdeasPro will always have a share or equity when your invention or ideas comes to life in the form of a product, a service, or a company.
Submit your ideas to IdeasPro here
28. Flippa
If your app is already built or you have an idea for a small business, you can sell it to companies through an online marketplace like Flippa. It is the world's biggest place to sell things like websites and other online businesses. It's also a great way to sell your app because of this.
Several websites sell apps and other online products, such as domain names. One good thing about selling your idea this way is that you'll get almost all of the money you get for it.
There is a small fee for using the websites, but it is much less than what other middlemen charge. But the downside is that you can't just sell an idea; you must have already built the app and be ready to sell the code.
Because Flippa is so well-known, you will likely find the most potential buyers there. In addition, buyers don't have to pay a fee when buying something through the site, but sellers do. So this option widens your audience.
Most apps sell for between a few hundred and a few thousand dollars. But there are also apps for sale that start at $100,000, so there are many ways to make good money here.
Flippa also offers funding through SBA and 401k plans. The requirements include:
• $50k Minimum for funding
• Min 690 credit score for SBA Loans
They have everything you need to know on their website.
29. New Soda
New Soda is a company that makes things for the kitchen. The company is willing to pay designers, inventors, and even regular people who use kitchen gadgets daily for ideas. If they like your idea, they'll put money into making it happen. The company's website contains a form you need to fill out and use to explain your idea.
If you have drawings or ideas, you should also send them along. Don't forget to include your contact information so they can reach you when they're ready to give you a lot of money for your idea.
How Submitting Your Ideas to New Soda Works
Step 1: Send in your idea
Send your idea and any drawings or concepts you have using the New Soda idea submission form. Send in your contact information so that they can reach you.
Step 2 – New Soda reviews it
The New Soda design team will discuss the ideas at their weekly product brainstorming. They'll let you know if your idea is being looked into more. Of course, if you don't make it, they'll also let you know at this point.
Step 3: New Soda makes prototypes and plans.
Their team will make 3D CAD mockups and then print a model using 3D printing. Then, after making a few changes and figuring out how much it will cost, they test the design before making it.
Step 4: Choose how to package it.
The fun starts as soon as New Soda agrees on the final packaging and color options.
Step 5: New Soda shows your idea to their buyers.
They'll take the product to trade shows and exhibitions and show it to buyers worldwide. New Soda will also talk to their network of sales agents, who can sell your idea to stores all over the world.
Step 6 – You receive a commission on sales
Once the orders come in, they'll start paying you commission "royalties"  on each unit that sells.
Submit your ideas to New Soda today
Another great article: Check out these 25 Best Podcast Hosting Platforms (Plus Free Options)
FastCap is a brand that creates new products for woodworking and gives you a chance to get paid for your ideas. It usually gets ideas from contractors and cabinetmakers, but you can also send in your own. The company pays between 2% and 5% royalties for new and unique ideas.
This royalty rate is based on how much the company charges a distributor for the new product. Some products that take a long time and a lot of work should have a minor royalty. Every month, royalties are paid out.
Things to Note before submitting your ideas:
Royalties are paid every month.
Fastcap doesn't pay upfront for ideas.
To submit your idea, you do not need to have a patent
If we believe that patent protection will help the development of the product, FastCap will patent the idea in both your name and FastCap's name.
Submit your ideas to FastCap now
31. Tovolo
This Tovolo company actively works with ideas sent in by the public through its website. As a result, it has a wide range of creative and stylish designs. Cleaning, Tools, Food Prep, Outdoor, Frozen, and Beverage are some design ideas categories.
If you want Tovolo to look at your idea for an invention or design, it must have a published patent number. If it doesn't, the idea will not be looked at.
32. Altria Group
Altria's tobacco companies have been at the top of their fields for a long time. Their goal by 2030 is to help adult smokers make the change to a smoke-free future in a responsible way.
Altria Group knows that no one product is likely to be good enough for all adult smokers looking for alternatives. This is why it stands out: they are eager to get your submissions. Altria has taken a portfolio approach to give adults who use tobacco a choice of products that might be less harmful, such as heated tobacco and oral tobacco.
Their engineers and scientists are always happy to work with outside partners with new ideas and technical solutions that could help improve or add to their line of smoke-free products. This is your opportunity if you want to sell your ideas to a company that is ready to welcome them.
Some of the innovation categories Altria Group is interested in right now include, but are not limited to:
New thermal and non-thermal technologies for making aerosols from tobacco
New ways to deliver nicotine orally
Flavor encapsulation and controlled release
Sustainable materials
Helping to stop young people from using tobacco
Biotechnology
Plant genetics
Altria Group wants to hear about your ideas and technical solutions for making tobacco and nicotine-containing products that might cause less harm.
Rules on submitting your ideas to Altria Group
Ensure you are as detailed as you need to but don't give away any confidential information. After yet2 has looked at your Submission, it may be looked at by the Altria team in the end. If Altria is interested in what you have to say, they will get in touch with you and ask you to sign a Confidentiality Agreement.
What happens after I submit my idea to Altria Group
When you enter this Idea Submission Portal to submit an idea, you will be asked to fill out a "Submitter Information Form." You will supply them with your:
contact information,
a non-confidential summary of your ideas
a statement that you agree to the terms and conditions of Submission and the Privacy Notice.
yet2 will look at your information and evaluate the solution for Altria in the portal after reviewing your information.
Submit your ideas to Altria Group
33. Thames & Kosmos
Thames & Kosmos often work with outside toy inventors, game designers, scientific authors, teachers, patent holders, and others to make new products and bring them to market.
Parents and teachers highly regard Kosmos science kits as a great way to get kids interested in science. Kits range from small ones with just one experiment to huge, cutting-edge ones with hundreds.
Ideas from the inventor community are welcome, and you are encouraged to get in touch with them through their website, which has a place for inventors to send in their ideas.
Things to Note when submitting your ideas to Thames and Cosmos
Submission of your ideas does not constitute an official intellectual property submission to Thames & Kosmos. It is a quick approach for them to determine whether or not your concept fits their product ranges.
Include a generic, non-confidential description of the product concept you wish to send.
Please don't share your complete invention or confidential information at the time of Submission because all correspondence from Thames & Kosmos' website is their property. However, if they're interested in learning more about your concept, they'll contact you and provide you with a nondisclosure agreement (NDA), so you can submit your entire idea.
Please do not send your entire idea, confidential information, or protected intellectual property without first signing an NDA with them.
Submit your ideas to Thames and Cosmos
33. Fat Brain Toys
Fat Brain Toys is a toy company aiming to make carefully chosen educational and learning toys that encourage creativity. In addition, the company makes toys and games that are the best in the world.
These toys and games are fun for the whole family and encourage curiosity. Fat Brain Toys is proud of its friendly service and high-quality products, which show what can be done with hard work.
How to Submit your product ideas to Fatbrain Toys
1. Ship a sample to them so they can fully appreciate your product at their registered address on their website. Ship your product with the complete product information, including wholesale prices
2. If you don't have the product sample already, you must include photos and as much product information as you can provide.
3. Their product selection team meets monthly to review new candidates. If chosen, they'll issue an opening purchase order with additional details about our purchasing process.
If your product is not chosen,  Fatbrain Toys will notify you of its decision, but there may be a delay depending on the time of year and the number of submissions reviewed.
Note: Fatbrain Toys do not return product samples you submit to them.
Submit your product samples/ideas to Fatbrain Toys
34. Quirky
Quirky is an invention company that assists inventors in the development process. The company website lets people sell their inventions in an online shop or several retail stores, including Home Depot and Best Buy, with whom they have partnered.
Quirky can help inventors with patents, prototypes, or even finished products get to the next level by giving them valuable opportunities for scale and distribution under the Quirky brand.
If you choose to market your product with Quirky, you receive a portion of the profit made. In addition, every month, Quirky picks new ideas to turn into new products.
It's time to give that great idea stuck in your head the chance it deserves and make it into an actual product. Fill out a simple form and provide Quirky with as much information as possible. If it's still an idea, don't worry, they can help you fill in the blanks.
Submit your ideas to Quirky
Do you know these 5 Very Easy Ways Anyone Can Make Money Selling Ringtones
35. Trillian
Trillian Group creates new opportunities and challenges existing business models by building innovative solutions. They own companies like Haud and Fortytwo.
Trillian is always looking for the next big thing—new ideas that are fresh, creative, and innovative. This is one of the best companies to sell your inventive ideas. They want to hear from you if your concept builds on the businesses they already have or helps them start new ones.
Ensure you read their core values on their website because Trillian will only accept all new ideas and proposals that reflect these values.
The Trillian values are:
Innovation, passion, collaboration, integrity, engagement, quality, and innovation.
If you think you have an idea that fits Trillian Company's goals and could grow into a global business, send in your ideas.
Before you send Trillian your proposal, first send in a summary of what your idea is about, as well as:
How does your idea fit with the Trillian brand and what they stand for as a company?
Why are you contacting Trillian, and what do you hope to get from a partnership with Trillian Group?
Any research that backs up your idea will help it succeed.
Submit your ideas to Trillian now
36. Mustang Survival
Mustang Survival makes marine safety and climate protection products for people in the professional, military, and recreational markets. They always try to ensure they have the best products because they can make a difference between life and death. Check out their New Product Idea Submission Process if you have a unique idea that you think Mustang Products and Solutions could use.
Your product ideas must pass the following tests:
It is a working product or is linked to one.
Mustang Survival only sells well-thought-out products and doesn't use this method to promote sales or develop new ideas.
This is a new idea for the public, the industry, and Mustang Survival, and it would be good for business.
Mustang Survival always prefers patented products. However, if your product is not patented, ensure you:
You submit a signed New Product Disclosure Form;
You submit a detailed written description of your invention that may include photographs or drawings. Your Submission should be focused and specific. Prototypes may be sent, on dew request, at a later date.
Note: Mustang Survival gives you full legal rights to your invention.
37. Rico
Rico is a one-stop sports shop for everything fans needs, especially for the NFL, NBA, MLB, and the NHL. The company has earned a reputation for trust and integrity among its customers. They have set out their criteria for new product ideas and the submission process – if your proposal fits, you are invited to submit it.
How to Submit Your Idea to RICO
Review the criteria for submitting your ideas. Rico only accepts ideas that match their needs.
Product ideas should also include protectable intellectual property, typically in the form of a granted patent or trademark or published patent application, or published trademark application.
Do not submit confidential information or ideas you don't own
Ensure you fill out their form and questionnaire.
Each deal is evaluated on its own merits. Consequently, there is no standard amount Rico pays.
38. Worksafe Technologies
They are in the business of protecting your business by giving you engineering-backed products and services. They live off of open innovation and like elegant and simple solutions.
The company often works with regular inventors and designers who have found a problem that isn't solved well enough. Worksafe Technologies likes to work with ideas that have already been proven to work with real users. They don't want to work with just an idea on paper.
Submit your ideas to Worksafe Technologies
A company that designs and develops products that can be given as gifts. Suck UK is proud of its creativity and high quality. They love it when designers send them ideas. Their idea is that a great product can come from a good idea.
They always give credit to our designers and contributors and are not trying to "steal" your ideas. They have no rules on Submission or whether your ideas should be patented.
Find out the 5 Places to Shop Open Box Deals (Home Décor, Electronics, Fashion, etc.)
40. Spin Master
A global company that makes toys and entertainment for children and sells them to consumers worldwide. Spin Master is proud that its games bring families together through fun.
They are proud of their partnerships and relationships with inventors from all over the world, and they want to push the limits and give inventors more chances to come up with new ideas.
Submit your ideas to Spin Master
41. BSI
People and businesses can do better because of BSI. They share knowledge, new ideas, and the best ways to do things to make excellence a daily habit everywhere in the world.
BSI has been a leader in creating new standards to help organizations become better run and more responsible. These standards include things like anti-bribery, organizational governance, and asset management. BSI has also worked with experts in new areas like smart cities, nanotechnologies, cell therapy, and Building Information Modelling (BIM).
BSI now offers clients a full range of business services that help them improve their performance and become more competitive worldwide.
Inventions BSI is interested in are:
Disruptive technologies
CAV
Blockchain
Augmented reality (AV), Virtual reality (VR)
Artificial intelligence (AI)
Predictive analytics
Smart content
How to Submit your ideas to BSI
Fill out the "Submit your ideas form." While filing the form, provide the following:
1. The problem you are trying to solve
2. Any thoughts on a solution if you have one
3. Benefits you feel the idea/solution will provide
4. Other commercial information you may have is also helpful but not essential.
Note: BSI does not expect you to submit your confidential information.
BSI doesn't require you to patent your idea before submitting it. However, if you believe your idea is eligible for patent protection, you can consult with a patent attorney or other Advisor before submitting it.
BSI leaves a lot of submission questions to tentations. Things like:
How long it will take to reply to you
The amount to pay you
Reasons for declining your idea
This means you have to get in touch with them to have lots of your questions answered.
42. Nokia
Nokia is a tech company that wants to be at the forefront of innovation and technology in mobile, fixed, and cloud networks. Intellectual property and long-term research, led by the award-winning Nokia Bell Labs, help create valuable technologies.
Nokia helps build the skills needed for a more productive, sustainable, and inclusive world by sticking to the highest standards of honesty and safety.
How to Submit your ideas to Nokia
You can send us your idea either through our General or Privileged routes.
If you choose the General option, your first Submission should not be kept secret. After the first review, you'll be moved to the private and faster Privileged route.
You can start on the Privileged path if you want. To do this, you'll need to either ask to be moved to this route when you sign up or get an invitation from Nokia to sign up.
No matter your choice, your Submission will be safe because our "Invent with Nokia" portal has built-in security features.
To avoid your ideas being rejected, don't submit:
Ideas without enough information
Ideas that already exist or are similar to what exists (make sure your ideas are original)
Ideas that don't fit into the visions and strategy of Nokia
If Nokia feels that a general submission is exciting and has potential, they will promote you to the privileged route. And, at this point, you'll be able to see their payment offers.
See these 5 Most Profitable Fiverr Gigs You Can Sell to Make Money (Anyone Can Do #1)
43. Spectrum Brands
Spectrum Brands is a company that makes products for homes that millions of people all over the world trust. Our brands make people's lives at home better, which helps them make meals, look their best, take care of their pets, secure, improve, and clean their homes, and get rid of weeds and pests.
Spectrum makes high-quality, reliable products based on our long history of selling trusted brands like Kwikset®, Baldwin®, FURminator®, DreamBone®, Russell Hobbs®, National Hardware®, Pfister®, Tetra®, GloFish®, Remington®, Cutter®, and Spectracide®. They try to use what customers tell us to drive innovation.
Spectrum brands that have been around for a long time offer new ways to improve how people live at home, which ultimately excites customers. They serve more consumers, customers, and stakeholders worldwide every year.
Spectrum is guided by values of trust, accountability guide spectrum, and working together to help others through their common mission: to make home life better.
From their innovative ideas category, pick the one you are interested in and send in your ideas.
Submit your ideas to Spectrum here.
44. Stanley Black & Decker
Stanley, Black & Decker is a company with many brands like DEWALT, MAC TOOLS, BLACK+DECKER, STANLEY SECURITY, STANLEY HEALTHCARE, CRAFTSMANS, and others.
If you are a maker, creator, or bold thinker, this is your opportunity to work with Stanley Black & Decker. They are looking to partner with you and bring your ideas to life.
They only accept submissions with a US utility patent or a published US patent application. They also don't accept the following:
Artwork
Slogans, logos, and brands
Trademarks
Copyright registrations
Advertising
Marketing suggestions
To apply, email them with your:
First name and last name
Phone number
Email address
U. S patent or published application.
Note that if your ideas don't meet their requirements, they will return them without explanation. That they accepted your idea does not mean you will be compensated. It can take up to 3 months to review your submissions.
Submit an idea to Stanley Black & Decker
45. Nouryon
Nouryon wants to talk to anyone who can help them with business ideas or develop new ideas. These could be anything from a new technology that has just been patented and needs to be co-developed to a finished product that is ready to be sold.
We also know that there are good ideas for which the fit might not be as straightforward or where the need hasn't been found yet. Please send in your idea if you think this is true.
Nouryon specific areas of interest are:
Bio-based surfactants
Industry 4.0
Waste-water treatment
Cellulose technology
Chlor-alkali
Electro-chemistry
Small particle (sub-micron) technologies
What will make your ideas stand out is:
It does not comprise a sales pitch for commodities or services
It comes with protected intellectual property rights – do not share it if you do not own it.
Can be shared without disclosing confidential information
Offers solutions to Nouryon products
For any questions on Submission, contact Nouryon Chief Scientist Performance Formulations before submitting your idea.
What to Do Before Looking For Companies That Pay For Ideas
On most idea submission pages, you'll see that some companies don't say much about how they handle submissions, while others don't say much unless you contact them privately.
Here are some things you need to do to make sure they treat you right.
Do Your Research
You need to ensure that someone else hasn't already thought of your new idea. So, check your local market and research markets worldwide to see if your idea is already being used.
Patenting your ideas is helpful for two reasons:
It ensures your idea is unique since you can't get a patent for an idea that someone else already has patented.
A patent helps you keep your ideas safe. So, no one can use the idea without your permission.
Many companies won't take idea submissions unless the idea has been patented. However, the US Patent and Trademark Office can help determine if the idea belongs to someone else.
Sign a Nondisclosure Agreement (NDA)
Once a company is interested in the idea and wants more information, you need to make sure they sign an NDA (Non-Disclosure Agreement). Some businesses might be willing to sign it, but others might not. Those who can't sign one should be the very last option.
Also, it will depend on the kind of idea you have. Some creative ideas can't be used to start a business, so you can send them to a company with an agreement that it can share or use the idea. But if the idea could work as a business, you should look at other options first.
Hire a Professional
It's also important to have a lawyer or someone with a lot of experience with intellectual property.
They can help you understand some of the rules and tell you the best way to move forward based on your idea.
Read different companies' rules and compare them.
Terms and conditions are often disregarded in many fields. But you can't do that when you have a great idea that could make a big difference in your life.
Read the fine print for each company and, with the help of a professional, pick the one that fits your idea best.
Think about opening your own business.
Before you send in your idea, you might want to consider starting a business. But unfortunately, getting money to start a business is one of the hardest things to do.
But you can get money from friends, crowdfunding, angel investors, accelerators, or other sources.
If you have an idea for an app, you can always find a good developer, graphic designer, or virtual assistant on sites like Fiverr or Upwork. They may not charge as much as a firm would. But be careful because you can also get scammed on these sites.
Though selling your idea is an option, sometimes you can make a lot more money if you own the business. So, it's important to look at all your options.
Other Ways to Sell your Ideas
It might not be the best idea to sell your invention idea to a company that buys them. Your idea might not be exactly what they're looking for, or the deal they're offering might not suit you and your business financially. Don't forget that these companies will be trying to make as much money as possible, which will likely cost you.
That doesn't mean this isn't a good way to go in some situations.
Angel Investors
Angel Investors are just what they sound like: they fly in like "business angels" and put their own money into startups or individual entrepreneurs. People like this usually have a lot of money and a good track record in their field.
Of course, in exchange for their seed investment, you will have to give up some ownership, but the investment alone can help your idea quickly reach high levels of success. The Angel Investment Network is a great place to find investors. They have a pool of over 250,000 angel investors from all over the world looking to fund ideas.
Friends and family
They are always a good place to start when you want to get an idea for an invention off the ground. Using this network of people you know can make it easier and cheaper to get investments and capital funding. You might be able to get a better deal when you trade equity for money with people you know and care about, but this isn't always the case. So, if you want to talk to this group, you should be careful and always put everything in writing before making a decision.
Accelerators
These are usually very competitive, but accelerators and incubators help startups build and grow by giving them mentorship, education, and networking opportunities. Getting into an accelerator program doesn't mean you'll be successful, but it can give you the tools you need to move from just having an idea to having a much more concrete business plan. There are a lot of accelerator programs online to choose from.
Crowdfunding
Crowdfunding is a new way to make invention ideas, and it has become popular in recent years. For example, the Terraplanter raised $6.39 million, the OYO NOVA Gym raised $4.41 million, and the Travel Tripod by Peak Design raised $12.1 million. Crowdfunding works when many people put small amounts of money into a business venture, usually through online platforms.
In exchange for their money, investors are usually given a stake in the business, the chance to make money, or some other reward. The idea also lets the crowd decide if an idea is good or not by how many investments it gets. Indiegogo, GoFundMe, Kickstarter, and Patreon are great places to look.
Should You Get Started Now?
This information should get you well on your way to selling your idea or app or finding ways to get investors to give you money to get started.
Remember to be creative, research, and protect your ideas so that you can make money and someone else doesn't steal your idea. Once you get started, you might find that you can make money from your ideas. You might even find that you can come up with new ideas that solve problems differently.
Thomas Edison said that success is 10% inspiration and 90% hard work, so be ready to put in some work if you want to make money from your ideas. Don't give up. You can do it!
Bottom Line
The route to getting compensated for an idea might be long and not always certain, but it can be well worth it when you see how much money can be made.
You could probably sell your idea if you have a unique idea that solves a problem or fills a market need and is willing to seek out possible buyers or investors.
There are options available, as evidenced by this lengthy list of companies that acquire innovative ideas. Simply choose one that specializes in a market region relevant to your idea and wait (hopefully) for the money to trickle in.
Frequently Asked Questions
Q: How do I sell an idea to a company without them stealing it?
A nondisclosure agreement (NDA) or patent protection can help prevent your concept from being stolen by the company you're pitching. In addition, the corporation can't utilize your information without your permission when it has an NDA.
It's important to remember that obtaining patent protection can be extremely expensive, so you shouldn't count on it. However, there are several reasons why NDAs are so popular, including the fact that they can be signed in a matter of minutes by a company's representatives.
Q: Do NDAs guarantee that my ideas won't be stolen?
NDAs aren't a guarantee since if the corporation violates the agreement, and you'll have to take legal action against them, which may be very expensive in and of itself. You'll have to make this decision for yourself, as nothing is risk-free.
Many companies we mentioned on our 40+ Best Companies That Pay For Ideas already have terms and conditions if you submit an idea to them. As a result, it's pretty doubtful that they'll agree to a more extensive or rigorous NDA. However, many of the legal safeguards for you as the inventor are likely to be included here. So consider them if they're relevant to your situation before submitting your suggestion.
Q: Can an invention make me rich?
There is no doubt that innovation can make you rich if you manage to secure a lucrative licensing agreement and can collect royalties regularly. Many people who have had thoughts like this have become multi-millionaires.
Q: How do you know if my invention is a good idea?
It is not enough for your inventions to be good; they must also meet a specific market need.
It's a good idea if your invention solves an issue, if there is a market gap, and if your target audience is willing and able to purchase it. These are some solid indicators. On the other hand, you have a decreased likelihood of success if your idea is excessively pricey or impracticable for your target audience.
Q: How can I patent my idea for free?
You can't patent an idea for free because the application process has costs and fees. You can save money if you make the application yourself, but you should consult a professional.
Q: How much royalties do inventors get?
With royalties, an inventor can expect anywhere from 2% to 10% of their net income, with 5% or fewer rates being the norm. Even so, the inventor can still make much money from this.
Royalties are usually the best way to make money when selling an idea. Inventors can make hundreds of thousands of dollars per year from royalties. For example, this person made $100,000 from royalties on a $10 toy he designed in one year.