Last updated Feb. 27, 2023 by Favour Chinaza
One thing is to get money, and another is to get money when you need it and fast. From paying for gas, emergency, hospital bill, or paying school fees, we all have needs that must be attended to. So here are legit ways to get money when you need it.
There are many ways to make money online, like taking surveys or completing an online store.
Most of them only need a computer, phone, or tablet with a good internet connection. These ways to make money don't cost much or anything to start, and you can do them alone from the comfort of your home.
You might need to fill up your gas tank to get to work or have bills to pay before you get your next paycheck.
Whatever you look at it, it's easy to worry when your bank balance is dangerously close to $0. And if you're stressed about that, know you're not the only one. CNBC says that 63% of American people live from paycheck to paycheck.
There are many ways to make money quickly, whether you work from home or use your skills and knowledge to make money. Some of the best ways to make money quickly require you to think outside the box and put in a lot of work, while others need almost no work at all.
Related: 17 Legit Ways To Make Money Online With Google
Legit Ways To Get Cash When You Need it Fast
Here is the list of 25 legit ways to get cash when you need it fast.
1. Sell What You Don't Need

The first legit way to get money when you need it is to sell what you don't need. For example, if you have something around your house that's just collecting dust, you could sell it for money.
You can sell things on online marketplaces like Craigslist or Facebook Marketplace, whether they are old electronics, collectibles, furniture, household items, or something else.
Once you've sold everything you don't want anymore, you might want to try making money by reselling things from garage sales and thrift stores.
You can make money by selling anything for more than you paid for it. The best things to flip for profit are brand-name shoes, antiques, electronics, home appliances, and kids' toys.
Doing research ahead of time and knowing how much you can pay for something and still make a profit is the key to making money by reselling it.
You'll also learn which items sell the fastest and for the most money as time passes and you get more experience. Of course, you could also have a good old-fashioned garage sale.
2. Pawn Old Jewelry or Something
If you need money immediately, the best way is to pawn jewelry or other items and get a pawn shop loan. But, may you not want to give up something important to you and worth money?
You might be able to get a loan from a pawnshop. You can put money in your pocket today by pawning something. Then, you'll have time to get the item back by creating new money.
This is not a perfect solution (for example, you have to pay interest), but it could work in a pinch.
3. Access Your Paycheck Earlier
Getting paid a few days early could help you deal with a short-term cash flow problem. There are a lot of apps that let you get paid early. Earnin, for example, is an app that enables you to get your paycheck early without paying any fees or interest, though it does ask for tips.
4. Rent Out Extra Space
You can decide to rent out your room for a week if you urgently need cash. People are looking for how to get Airbnb discounts, so you could take advantage of it.
Using a service like Airbnb, you can turn a spare bedroom into fast cash if you have one. If you live in a popular area, this could be a great way to make money.
Once the guest checks in, Airbnb will send you payment 24 hours later.
If you have an empty room in your house, you can set it up for rent. This way, you can earn up to $20 daily for doing nothing.
You can even decide to live rent-free while having your roommates pay for the rent.
5. Take on a Freelance Gig
Freelancing is a type of part-time job that you can do at your own pace and in a field that interests you. You can do anything as a freelancer, from writing blog posts to making graphics.
If you have a skill that can be turned into online work, even if you are a beginner, you can find freelance gigs immediately and make extra money. This is true whether you do freelance writing, graphic design, programming, or even helping others organize their businesses.
You can start freelancing in many different ways, including on Fiverr. This platform lets you find easy jobs that pay $5 to start, but you can use it to build your portfolio and move up to jobs that pay more over time.
Freelancers can also find jobs on sites like Upwork, Freelancer.com, and FlexJobs, to name a few, to connect with businesses and clients. As your portfolio grows, you can take on jobs that pay more.
Creating an online profile is almost always free, and the only limit to how much good money you can make through freelance work is how much time you want to put in.
6. Donate Plasma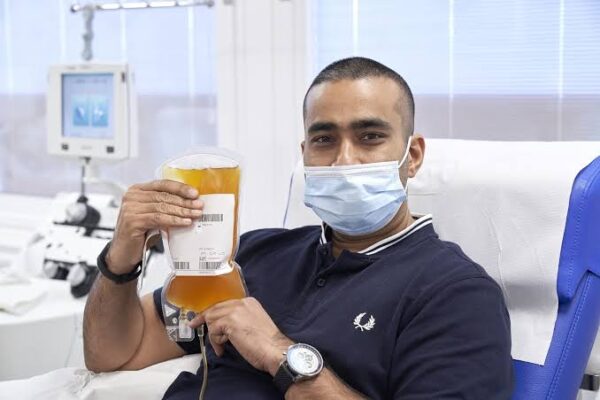 If you don't mind needles and have some time to kill, you can donate plasma and get money in return. Most plasma donation centers pay between $40 and $100 for your first donation, and most of the time, your earnings stay about the same. Donating plasma, on the other hand, only takes a few hours, and all you have to do is sit there and wait.
You can also build a steady income stream by giving plasma regularly. Most people can donate twice every seven days or up to eight times per month. So if you get $50 for each donation, this side gig could help you make an extra $400 every 30 days.
6. Take Surveys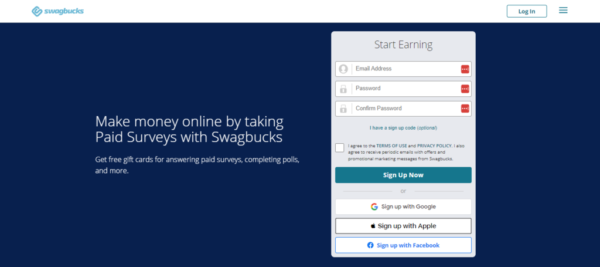 Check out the best sites for online surveys. With a survey app like Survey Junkie, you can get paid to answer simple survey questions, take online quizzes, or watch videos they post. Most of the time, you can get paid through PayPal or gift cards.
You won't make much money by taking online surveys, but you can easily make $3 or more per hour by doing simple tasks from home. That's quick cash.
Survey Junkie, Swagbucks, Inbox Dollars, LifePoints, Vindale Research, Google Opinion Rewards, and Global Test Market are some of the most popular online survey sites.
UserTesting.com is another option; you can even get paid to give your opinion on ads and other customer-focused marketing strategies.
What's the best? You can use multiple online survey sites simultaneously and do a lot of the "work" on your phone. This means you could use your phone to make extra money while you sleep or watch TV at night.
8. Pet Sit
People who like pets will find this a fun way to make money quickly. Use apps like Rover that are made to put you in touch with pet owners who need your help.
You can care for the pet at the owner's house or your own. You can set your rates either way. There are a lot of sites to find Pet sitting jobs near you. For example, the Rover website says you can make up to $1,000 a month by caring for pets.
Through Rover.com's online platform, you can set up when to work and choose which days you want to work.
You can also set minimum pet requirements or be picky about the kinds of pets you'll watch or care for. You can raise your rates if you are willing to take care of sick pets who need medicine or special care.
9. Sell Off Unused Gift Cards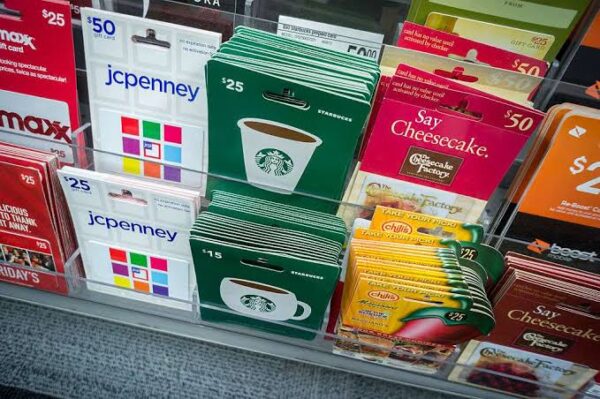 Like most people, you probably have a stack of unused gift cards around your house. Some were perhaps gifts, but they're not doing you good if they're sitting in a drawer.
One easy way to get $20 in five minutes is to search your home for unused gift cards. Then, if you don't use them, you can put them up for sale on sites that sell gift cards.
While you're unlikely to sell it for its original price, there are places to buy discounted gift cards so that you can sell them to those places at a discounted price.
You can sell used gift cards online through sites like Craigslist, Facebook Marketplace, and eBay. You can also use a website called CardCash to sell gift cards to well-known stores that you no longer want.
Even though this website will take a cut of your gift card balance to make money, you can still make quick and easy money and get paid through PayPal, ACH transfer, or a check in the mail.
10. Flip Items
You can find free things to sell on sites like Craigslist. If you're good with your hands, look for things that have some value but need work.
For instance, you might find a free bookcase that needs some work. Please make the free item more appealing and sell it for money.
Used items can also be sold or rented out, a great way to make money and a great reason to start cleaning up your space. Also, selling used things can save you money because you only sell items you already have.
After you list the things you want to sell, take good photos of them before you put them on online marketplaces. If you're going to do this for a long time, you might want to make your own website and online store and start thrift store flipping.
Clothing is one of the most sought-after types of used items. By 2026, the second-hand clothing market is expected to be worth $77 billion. So, now is a good time to open your own store for used clothes.
11. Baby Sit
Babysitting is one legit way to make money when you need it. You can look for babysitting jobs near you or on Care.com.
You get paid depending on the job, how many kids you watch, and where you live, but you can easily make $15 an hour or more by babysitting.
Setting up a profile online can help you find this kind of work, but you might have better luck reaching out to people you already know. For example, tell people you know you want to be a babysitter or post a job listing in a Facebook group you're already a part of.
With some time and work, you might be able to find all kinds of people in your area who need help with child care.
The best thing about babysitting is that you usually get paid the same day you work. So you could watch children for a few hours and get paid.
12. Deliver Groceries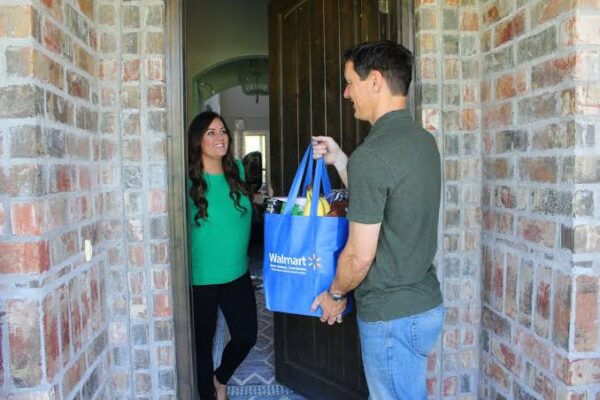 Food delivery is another job that always needs more people. We are talking about services like DoorDash, GrubHub, and Postmates that deliver food and other items.
You can even sign up to shop for groceries through apps like Instacart and Shipt and earn an hourly wage plus tips.
These side jobs let you set your hours and days so that you can work around your regular job and other obligations. Most food delivery drivers also make at least $20 per hour, but this can change depending on the platform, the job, and the tips they get over time.
13. Ask for a Raise
A raise for your work could help you solve your money problems in the long run. So it's worth trying to get a raise by pointing out what you've done well at work, especially during review times.
Of course, it won't happen overnight. But it could help you solve some of your regular money problems.
14. Organise Homes for Money
If you're good at organizing and want to make money quickly doing something you enjoy, you might want to start your own home organization business.
Home organizers are often getting paid $100 or more for each gig they take. However, you can help people organize their homes, garages, or offices using your skills and experience.
You can use platforms like Facebook Marketplace to make and pass out flyers or advertise your business. You can also offer home organization on platforms like Care.com. You can set your own rates on this platform and post a job or apply for jobs that others post.
15. Earn from Sign-up and Referral Incentives
Money-making apps pay you for watching movies, completing surveys, playing games, and more. But there are money-making apps that pay you for signing up with them.
They offer Sign-up incentives to their new users. For example, some sites pay up to $20 for registering and validating your email.
If you are looking for a way to earn $20 quickly, you can take advantage of the referral incentives offered by most sites.
When you sign up for those sites, your profile will be assigned a unique link. Then, all you have to do is forward that link to your friends. You'll get a bonus immediately if they sign up using your referral link.
16. Sell Your Pictures Online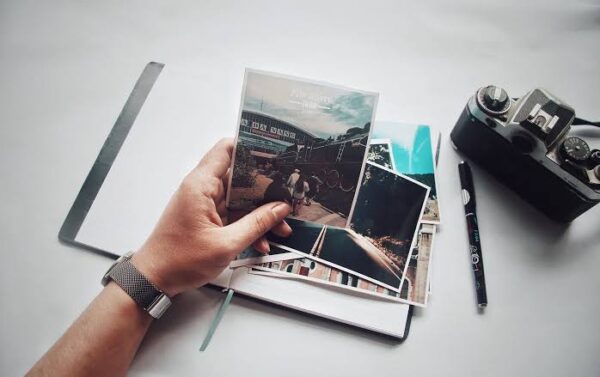 If you have a good camera and an eye for details, you could take stock photos and sell them online to websites like ShutterStock or iStockPhoto.
Websites like these need new photos they can market and sell to potential clients over time, but they don't always want to take the photos themselves.
Which pictures can you sell? Stock photos can be of almost anything, but photos of nature, roads, cars, and families tend to sell the best.
Taking a lot of generic photos that can be used in a wide range of situations is the key to doing well in this job. From there, you can see which ones sell best and change your approach based on what works.
17. Sell Homemade Items on Etsy
Your handmade items could be anything from personalized floor mats to one-of-a-kind Christmas ornaments to graphic design prints and home decor.
The sky's the limit regarding things you can make and sell. Of course, how much money you can make depends on your craft, what you're selling, and how much the market wants them.
You can Even though Etsy charges a small listing fee (20 cents per listing) and takes a small cut of each sale (6.5% of the total order amount), you might not have to spend much to get started with this gig.
You can also make more money over time by getting more people to listen to you and buy your stuff. It will help if you learn ways to make money on Etsy.
Etsy is great because you can start small and see what happens. You can also try out different things you make to see which ones sell the fastest and make the most money.
18. Work as an Uber or Rideshare Driver
Car-sharing services like Uber can earn you quick cash. It is an excellent way to earn $20 in minutes. So signing up as a driver for Uber or Lyft makes a lot of sense if you have a good car and want to make money by taking people's places.
Both rideshare platforms have minimum requirements for the cars you can drive, but if your car is relatively new, clean, and safe, it will probably meet those requirements.
For example, if you want to use Uber, your car must be 15 years old or less, have four doors, and not be missing or have major damage to the outside. Drivers also need to have insurance and a clean driving record.
How much you make driving for Uber or Lyft can vary quite a bit, but the average seems to start around $20 per hour.
But drivers can make a lot more money during "surge pricing," when many people are on the road or at special events.
Both Uber and Lyft drivers get tips, so how much they make depends on how generous their customers are and how friendly and helpful they are.
You can even find best food delivery services to work for. This job is very flexible. It enables you to decide your working hours and earnings.
19. Sell Used Electronics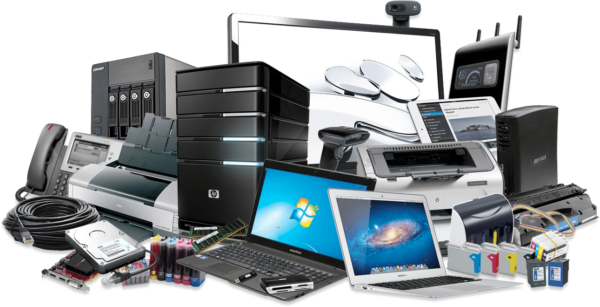 You can also get cash for old electronics you don't want or need. Phones, iPods, fitness trackers, tablets, and laptops are some of the best things to sell for money, but any high-demand electronics will work.
You can sell these things on any platforms we've already mentioned (Facebook Marketplace, Craigslist, etc.).
However, websites like ItsWorthMore, Decluttr, and Gazelle specialize in buying these things and may offer more cash than you can get by selling them on your own.
Usually, you'll tell people about your item and get an offer immediately. But you'll have to mail them to each platform to be checked. This will take weeks, and you won't get your money until then.
So, selling your things on your own might be better. For example, if you can sell your electronics on Facebook Marketplace, you can meet the buyer in person and get cash.
20. Get Bank Apps Bonuses
If you have enough money to get started and want to make free money that you can get in a few months, you might want to open a new bank account. First, start a checking or savings account that gives you a big, fat bank bonus.
Most bank bonuses require you to keep a certain amount of money on deposit for a few months, set up a qualifying direct deposit, or both. However, if you meet their minimum requirements and keep your account open for a few months, you can earn anywhere from $200 to $500.
For example, Chase gives new customers $200 when they open a new Chase Total Checking account and set up a qualifying direct deposit within 90 days.
To avoid monthly service fees, you must keep a minimum amount of money on deposit or meet direct deposit requirements each month.
21. Complete Tasks
Try micro jobs to make extra money. A micro-job is a short-term, temporary job that pays per task done. People can make anywhere from a few cents to $50 per task.
Microjobs are a great way to make money quickly. Some micro jobs can be done in less than an hour so that people can do more than one thing in their free time.
They are great for freelancers, recent college graduates, and college students because they help you get experience and build a portfolio. The most common online micro jobs are blogging, short translations, data entry, and administrative tasks.
TaskRabbit and Mechanical Turk are websites that help you find jobs that can help you make extra money. Through these platforms, and you can get jobs like putting together IKEA furniture, hanging flat-screen TVs, or doing data entry.
You can also help people move furniture and do simple handyperson jobs. With either site, the best way to make quick cash is to make a profile and look for work in your area to see what fits.
22. Test Apps and Games
Video games also lead the market for digital media as a whole and there are companies that pay you to test websites. Because of this, there are now many ways for people to make money online by testing games and other apps.
Some apps, like Mistplay, ask players to do certain tasks and earn in-game currency as a reward. You can get gift cards or real money in exchange for these points.
Keywords Studios' Global Beta Test Network pays people to play games before they come out to the public. Like Givling, some other online games have real cash prizes.
But watch out for platforms that use games and apps to steal personal and bank account information. Even though they make it easy to make money online, check reviews first to ensure they are real.
23. Do Voice Over Jobs
Voice-over work is a great way to make a lot of money quickly. Most voice-over jobs are project-based, so you don't have to commit for a long time.
Companies always look for new voice-over actors to read audiobooks, ads, commercials, trailers, demonstration videos, and audio guides.
How much you make from voice-over work depends on your experience, what kind of work it is, and how long the script is. In the United States, voice-over artists average about $30 per hour.
On the other hand, people who are good at reading audiobooks can make up to $200 per finished hour, which is how long it takes to read a book.
One of the easiest ways to get started is to make a profile on a freelance marketplace like Upwork and respond directly to voice-over job ads. Joining freelance websites is a great way to see what's out there and compare the available jobs.
24. Become a Mystery Shopper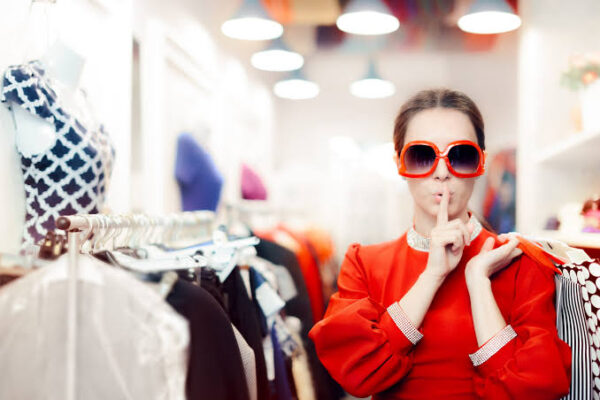 Mystery shopping is a legit way to get money when you need it if you like to shop.
Retailers and companies that do market research hire "mystery shoppers" to shop at certain places and report on the overall customer experience.
They watch how employees treat customers, how the store looks, and how good the products are, but the employees don't know they are being watched.
Some mystery shopping jobs can be done from home. For example, some jobs involve testing the quality of a call center or judging the shopping experience at an online store.
Depending on the company, mystery shoppers get paid in different ways. For each job you finish, you can get paid back for the things you bought, get vouchers and gift cards, or make an average of $10–$25.
Remember that you should never pay to be a mystery shopper to avoid getting ripped off. Since you would be a freelancer, companies can't force you to do a certain number of mystery shopping jobs.
25. Cut Your Insurance Premiums
One dirty little secret in the car insurance business is that the same driver can pay hundreds of dollars more for the same coverage from one company to the next.
Each car insurance company does its own math, so it pays to compare quotes.
If you like your carrier, take a look at the many discounts it might offer. For example, you could get a discount of 10% or more if you got good grades, took defensive driving classes, or didn't have an accident for at least three years.
The same thing goes for home insurance. Again, you can save 10% to 15% by shopping around and getting discounts for things like having a home security system, not making any claims, or not smoking.
And many insurance companies offer discounts if you buy insurance for your car and your home or apartment through them.
Other Ways to Get Money Fast When you Need it
Earn Rewards For Purchasing Items
One simple way to earn $20 is by purchasing items such as groceries.
Most sites offer cash-back services that pay you for shopping in affiliated stores. So whenever you want to purchase an item online, you can do it via sites that offer cash-back services.
Look for Loans and Help from the Community
Local community groups may be able to help with rent, utilities, or other urgent needs by giving loans or short-term help. NerdWallet has listed all the alternatives to payday loans that people in each state can use.
Local churches can make small loans at low-interest rates. Small loans may also be available from community centers and non-profit groups in your area.
Participate in Games
There are lots of applications that allow you to earn money by playing games. Some of them will pay you more than $20 in minutes.
Swagbucks is an app that provides this service. It's one of the highest-paying money-making applications available. Swagbucks is known to have given out $550 million to its users.
Join a Focus Paid Group
Aside from expressing your opinions on paid survey sites, there are other ways to earn much. For example, joining a focus group enables you to earn much more.
Most Focus paid groups to pay you up to $100 for participating in a discussion.
It often takes over 20 minutes to complete a survey – which is worth it.
Reduce your Monthly Expenses
If you're hoping to earn $20 immediately to cover certain expenditures, a better option is to find ways to reduce your expenses.
Apps like Truebill acts like financial manager. It automatically reduces your expenses and creates a monthly budget for you.
Watch Videos
The internet has hundreds of applications that pay you to watch videos.
If you are idle but want to make more than $20, you can search for those applications and get registered.
Organize a Garage Sale
As the saying goes, one person's trash is another person's treasure. So even though garage and yard sales are a lot of work, some people can make a good amount of money from them.
Make sure to advertise on Craigslist, Facebook (if you have a local group), your local newspaper (both online and in print), and church bulletins, and put up neon signs with black lettering in key places to get as many people as possible to come.
Get Paid to Review Music
If you love music, make it your business by reviewing unsigned bands and artists online for cash with Slicethepie.
Some people who use the site say they make £40 a month. It won't change your life, but it shouldn't be too hard if it's something you enjoy.
You'll get paid in US dollars, but anyone can sign up and write reviews.
Sell Course notes
This is a good way to make some extra money if you don't mind giving your notes to other students. You can upload your notes to a number of sites. Then, you get paid when another student downloads them.
You can list your notes for free on sites like Nexus Notes and Stuvia. They take a small cut of your sales in exchange for putting you in touch with customers.
You can write notes by hand, but you're more likely to get paid if you type them up.
Investment Applications
Applications like Acorns enable you to make investments for the future.
If you'll need money soon, investing as little as $20 in apps like Acorns is best. This app will multiply your investment and enable you to withdraw it whenever possible.
Receive a free Amazon gift card
If you require money to purchase an item online, you can use the Amazon free gift card to make the purchase.
Several opportunities are available to earn free credit and gift cards on Amazon.
Become an Online Friend
Some sites pay you to become friends with someone. Most people require online friends. And they're willing to pay others to become that.
You can register on one site if you want to make money by doing the bare minimum.
Online English Instructor
Online tutoring jobs are good when searching for ways to earn $20 online. You can connect with friends to find someone who needs a tutor.
Get Online Proofreading Jobs
A proofreading career can enable you to make over $20 daily. As a proofreader, you will check grammatical errors in literary works like journals, blog entries, resumes, book chapters, articles, and more.
Seek Transcribing Jobs
To become a transcriber, you don't need skills. A transcriber is a person who transcribes audio and video files into written works.
You only need to be attentive to details and have good typing skills. As a transcriber, you can earn up to $50 a day.
Sell Old Clothes
If you have old clothes that are useless to you, you can sell them off for quick cash. This way is an easy way to make more than $20.
Test Websites
You can make quick cash by conducting a test for different websites. Most websites need people to test their websites and provide feedback.
As a website tester, you'll navigate a website to determine if you have a good user experience. This job demands that you write your experience while using a site.
Obtain a Credit Card
When you need cash, you can use your credit card. In addition, credit cards enable you to purchase items that are outside your budget.
Refer Your Friends
Some companies, like credit card companies, banks, retailers, and travel sites, will pay you to tell your friends about them.
Usually, after you make your purchase, you'll be sent to a web page asking you to refer your friends by giving you a link to share.
You'll get a referral bonus for every friend who clicks the link and buys the service or product. Payouts are different. For example, T-Mobile gives a $50 prepaid gift card for a successful referral right now, while Grove Collective gives $10.
The Truth About Getting Money When You Need it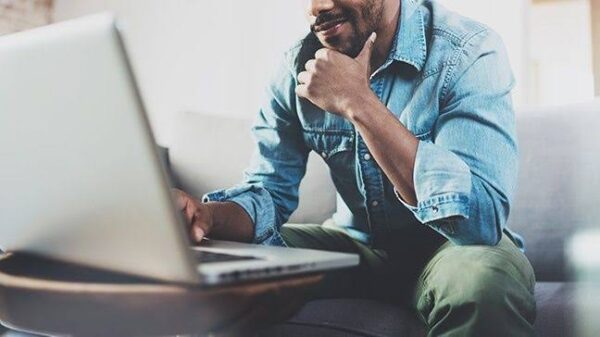 You will realize we didn't mention ways to make money online, like starting a YouTube channel or the highest-paid online jobs. These ways of making money are legit but may not be useful when you need them.
Hence you need short-term ways to get money when you need things. Ways like selling old clothes, selling used electronics, and carrying out micro jobs will come through financially when needed.
It would be best if you were also wary of scams, online work, or marketplace sales when trying some of these ways to get money quickly.
The truth is, when you need such money, you may be in a desperate or near desperate situation, so it is easy to pawn your jewelry for uncomfortably low pay.
So, it would be best if you were extra careful with how you try to get money when needed. Ensure they are legit, so you don't get scammed, face the wrong side of the law, or get into deeper debt.
Related: 20 Ways to Make Money from Your Hobby
Bottom Line
There are so many ways to make extra money that it's hard to keep track, but it's important to remember that you can do more than one at the same time.
For example, you could sell things you don't want anymore, give blood, and do odd jobs on Fiverr all in the same week. You could even do all those things while watching someone's dog and setting up an Etsy store to sell homemade crafts.
None of these will help you get rich because long-term ways to make money are a different ball game. Instead, they can help you make money quickly to buy groceries, pay bills, or pay for something that came up out of the blue.
The good news is that it's easy to get started right away with most of these ideas. Unfortunately, when it comes to making money in your spare time, the longer you wait, the harder you'll have to work.
Frequently Asked Questions
Q: How Can I Make Money Online Fast?
Some ways to make money online fast include taking online surveys, testing various apps and software, selling second-hand items, and selling school notes.
Q: How can I get money within 30 minutes?
The ways to make money in less than 30 minutes:
Sell your old tech — even the broken stuff.
Get paid to take easy surveys.
Sell your information (it's getting sold anyway)
Coupon the lazy way
Test out websites for cash
Sell hair, semen, or blood plasma.
Babysit some tykes or tutor some teens.
Q: How to make money ASAP online?
The easiest way to make money online are:
Get involved in market research.
Become an online tutor.
Sell your clothes and other belongings.
Become an affiliate for your favorite brands.
Start an online dropshipping business.
Transcribe recordings.
Rent out your stuff.
Q: What are the legit ways to get the money I should be careful of?
If you need money right away, the most common ways to get it are through personal loans, online cash advances, payday loans, loans from pawn shops, and loans from banks or credit unions. But be careful with cash loan options that say they can give you a loan quickly and won't check your credit.