Last updated Jan. 20, 2023 by Peter Jakes
Pottery Barn President's Day Sale
You can take advantage of the Pottery Barn President's Day sale to get amazing discounts of up to 60% online and in-store. The President's Day sale is usually around the third Monday of February.
Pottery Barn Memorial Day Sale
This event usually takes place on the last Monday of May. The Pottery Barn Memorial Day sale offers buyers up to 50% off products online and in-store.
Pottery Barn 4th of July Sale
4th of July is a day Pottery Barn set aside to offer up to 25% discounts on regular-priced products. Coincidentally, it is around Independence Day. So there are potential discounts on clearance products too.
The Pottery Barn Labor Day Sale
As the name implies, Pottery Barn Labor Day sale is usually done around the first Monday of September. Shoppers can save up to 60% off furniture, home décor, and accessories online and in-store.
The Pottery Barn Black Friday Sale
Just like most business organizations, Pottery Barn also makes black Friday sales. The offer starts a day after Thanksgiving, and you can purchase furniture and accessories for up to 50% off in-store and online.
Pottery Barn Cyber Monday sale
The Pottery Barn Cyber Monday sale event starts the first Monday after Thanksgiving. Shoppers can enjoy deals online and in-store for up to 60% off and free shipping.
Pottery Barn Seasonal Mega Sale
This event takes place after every season. For example, you can get a sale offer at the end of summer, after Christmas and New Year's. Pottery Barn Seasonal Mega sale offer customers up to 70% off stuff online and in-store.
Pottery Barn Warehouse Sales
The timing of this sale event varies but usually offers up to 60% discount. You can find out more on the Pottery Barn website or get notified via email during the Warehouse Sales online and in-store.
Pottery Barn White Sale
This usually occurs late in the year or immediately after New Year's. Shoppers can save up to 30% in-store and online on linens and bedding items.
Pottery Barn Friends & Family Sale
Last but not least is the Pottery Barn Friends & Family Sale. Loyal shoppers can get up to 50% off. However, the timing for this event varies. But you can be notified as soon as this offer starts via your email as soon as you sign up for the Pottery Barn email list.
How To Save Money Using Pottery Barn Sales
Pottery Barn offers a good way to manage your finances by purchasing discounted items. However, aside from leveraging discount offers, they're other ways to spend less and save more shopping at Pottery Barn. These ways are more like "hacks" that are not common.
Using these hacks will afford you the means to get your furniture and other home goods at great quality. Here are the 12 hacks to save money using the Pottery Barn sales.
Pottery Barn is a store known for selling high-quality furniture and home decor. Although their items are expensive, there are several ways you can save money while shopping in the store.
Here are some of the 12 ways to save with Pottery Barn:
1. Sign up for Pottery Barn's email list
You can get exclusive info on ongoing discounts and deals by just signing up for Pottery Barn's email newsletter. You can also sign up for the Pottery Barn Rewards program to receive discounts on your purchases every time you shop at the store.
Pottery Barn sends tons of emails daily since they're constantly adding new products to their line.
If you sign up for their email list, you'll get access to emails on unique offerings and discounts. Sign up on their site to receive their daily emails from Pottery Barn.
2. Pick up a free Pottery Barn catalog
Another way to save money with Pottery Barn is to pick up a free catalog at the store. They often give anywhere between 5% to 40% discount on many of the items on their catalog if you buy with the discount code displayed on the item in the catalog.
3. Take Advantage of Military Discount
If you are in the military or have a family member in the military, you can enjoy discounts for furniture and electronics on Pottery Barn.
Military discounts are a great way to save money. Many businesses, including Pottery Barn offer military discounts.
Military-affiliated organizations can provide discounts on products and services from various businesses. Joining one of these organizations is a great way to take advantage of the many military discounts available.
4. Join The Key Loyalty Program:
The Key Loyalty Program is a free program that rewards customers for their loyalty.
Members earn points for every purchase they make. These points can be redeemed for gift cards, discounts, and more.
Joining is free. If you sign up for the Pottery Barn key loyalty program, you'll get access to 20% off your first purchase.
Members of this program also receive an additional 10% discount every time they purchase at Pottery Barn. The program is free. You'll be given a card shortly after signing up.
5. Follow Pottery Barn on Social Media
Following the Pottery Barn store on social media has many benefits. The store often posts great deals on its social media page.
Following Pottery Barn on social media platforms like Pinterest, Twitter, and Facebook will give you first-hand information on product discounts and special offers.
Special offerings and discounts enable you to save big when shopping.
6. Use the Pottery Barn or Other Cash-Back Credit Card
If you don't have the budget for expensive Pottery Barn furniture, you can use a cash-back credit card.
This card enables you to buy items even when you have no cash at hand or you have a low budget. It also enables you to enjoy cash-back offers.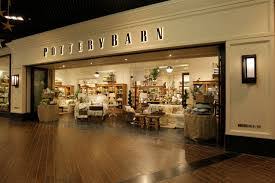 7. Use Online Pottery Barn Coupons
Pottery Barn has an impressive online store.
If you want to save when purchasing on their online store, check out for coupons – Free coupons are available on Pottery Barn's online store.
Pottery Barn offers both printable and mobile coupons. Coupons are available for discounts on select items or free shipping. Be sure to check the expiration date before you use the coupon.
8. Shop With Discounted Gift Cards
Using gift cards when shopping at Pottery Barn can save you money. Some sites sell gift cards at a discounted rate.
Gift cards are a great way to save money on holiday shopping. You can buy gift cards at highly discounted prices from online retailers or discount gift card websites.
Most of these cards offer discounts of 10% to 50% off the retail price. Find gift cards that can make a purchase on Pottery Barn.
9. Understand Shipping Rates
It's essential to understand how shipping rates work as it determines the overall amount you pay when purchasing items online.
Understanding shipping rates will help you save money when shopping at Pottery Barn, because you can save some money on shipping since most furniture items are large and may cost a lot on shipping.
There are three types of shipping rates – Flat rate, Weight-based rate, and item-based rates.
A flat-rate shipping policy offers a set price regardless of how much or how little you order. Weight-based shipping is based on the total weight of your order. The price goes up as the weight increases.
Item-based shipping is based on the cost of the purchased item.
10. Shop on Clearance
Shopping on clearance is a great way to find bargains on quality merchandise.
Departmental stores, clothing stores, and other retailers often offer deep discounts on items that are being discontinued or that have been overstocked.
You can save up to 50% or more of the item's original price by shopping on clearance.
11. Shop Off-Season
Shopping off-season is a great way to save money on quality clothing.
Off-season shopping is simply buying clothes when they are off-season. Buying summer clothes during the winter period is an example of off-season shopping.
Clothes that aren't in season are way cheaper.
12. Visit a Pottery Barn Outlet Store
Pottery Barn has a few outlet stores scattered throughout the United States.
These outlets are similar to the regular Pottery Barn online stores but offer lower prices and deals on many items.
You can find any kind of decor at a lower price.
Bonus Point #13
13. Buy Used Pottery Barn Products
Pottery Barn offers second-hand home decor items. You can check out their used items if you want to purchase products from Pottery Barn without breaking the bank.
The furniture and home decor products at Pottery Barn are classic, timeless, and expensive. So even their second-hand items will tend to be in good shape.
Frequently Asked Questions Related To Pottery Barn
How Do I Get Discounts at Pottery Barn?
One of the best methods to get a discount at Pottery Barn is by joining the Pottery Barn rewards program called The Key Rewards. It's free to sign up for, and key members can earn up to 2% back in rewards on qualified products from Pottery Barn and its brands.
Where Do I Get Retail Discount Codes?
To get a discount code, visit sites like RetailMeNot, Coupon Cabin, DealsPlus, and Slickdeals. These sites work with numerous brands and retailers, including Pottery Barn and user submissions, to cluster sales and codes. At RetailMeNot, for example, all codes are verified, tested, and approved before publication.
How Do I get 15% off Pottery Barn Kids?
You'll have to join the mailing list to get 15% off Pottery Barn kids. However, if you can't find a Pottery Barn Kids purchase promo code, you'll have to sign-up for the email newsletter. You'll get a 15% off coupon as soon as you subscribe to the Pottery Barn email newsletter.
Do Promo Codes Give real Discounts?
The discount is associated with a promotional code that applies to individual products or an entire order. Promo codes are alphanumeric strings online stores use to offer customers to encourage purchases on their website. They are generally associated with an all-embracing promotional marketing strategy.