There are a lot of ways to generate money on the internet. A site like SliceThePie pays you to listen to music.
Other sites allow you to sell photographs. You can be compensated for downloading files, and you can also earn money from selling your garbages all thanks to the internet.
Writing reviews on topics is also a way to make money from the internet. But there has been a lot of growing concern on whether SliceThePie site is a scam or a legit way to earn $10 to $20 from listening to music.
Here's a Review of SliceThePie Site.
What is Slicethepie?
Slicethepie is a website that rewards you for providing honest evaluations of products. There are other paid review sites out there, but this one claims to be the biggest.
It is mostly concerned with music. It was established in order to create a platform where underrated artists can read reviews on their songs.
Aspiring musicians can submit their songs for assessment on the site. While the majority of the reviews you write will be about music, you can also write about other things like Jewelries, accessories, and advertisements.
This site will pay you for providing honest feedback for artists and fashion designers.
How to Make Money Fast on SliceThePie
There is no SliceThePie hack that can earn you quick money. But SliceThePie pays more for descriptive, constructive, and well-written reviews.
It also prefers reviews that are diverse. If the overall quality of your reviews is good, you will be rewarded with more stars. The greater your star rating on the site, the greater your income.
The bottom line is that the more time and effort you put into your evaluations, the more the site will reward you.
While there are no Slicethepie tricks available, improving the quality of your review can increase your earnings on the site.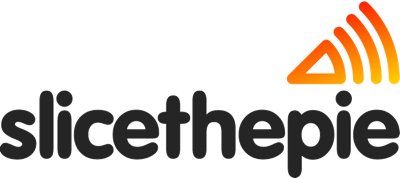 Referral Program Offered By SliceThePie
SliceThePie, like other money-making sites, offers a monetary incentive for referring new users.
When you share your referral code with a friend, you'll earn money for each review that writes.
Simply go to the "Refer a Friend" page to get your referral code or link for your friends.
Instruct your friends on how to use the platform when they sign up for a free account. SliceThePie allows you to invite as many people as you want.
How Much Can I Earn From SliceThePie
SliceThePie pays you one cent for each review you write and for each
music
you listen to. Before submitting a review, you must have listened to a piece of music for at least 90 seconds.
If your review is well-written, you'll earn about 10 to 14 cents for each review.
Overall, SliceThePie isn't a get-rich-quick scheme and it wasn't created to replace your full-time job. It is only a platform that seeks to encourage upcoming artists.
If you are a music lover, this site gives you the opportunity to listen to and evaluate songs.
Does SliceThePie have a Mobile Application?
At the time of writing, SliceThePie does not have a Mobile Application.
However, the site has made it known that it plans on launching a mobile app.