Last updated Apr. 18, 2023 by Peter Jakes
With the rise in digital marketing, many businesses are beginning to demand content creators and writers. You can easily connect with these businesses through a freelance writing platform if you're a writer.
This article highlights 25 platforms that pay you to write, connect you with clients, and accepts your writing submission.
Fiverr
Fiverr is one of the best platforms to visit for any freelancing job. As a writer, designer, developer, or marketer, you can easily create a work profile on Fiverr that enables clients to find your services.
Unlike most freelance sites that demand you to pitch for jobs, Fiverr is different. With Fiverr, you must describe your services and highlight your payment rate for each service.
Fiverr also allows you to offer special packages to clients who patronize certain services from you.
Here's a guide on how Fiverr works:
Step One: Create a free account, set up your Gig/profile, and turn your account public for clients to find you easily.
Step Two: Accept clients' orders, discuss details of the orders, and deliver the job.
Step Three: Submit the task within the schedule and get paid.
Fiverr charges a 20% commission fee on each order you take. Thus, for every $10 you make, you'll be eligible only to withdraw $8.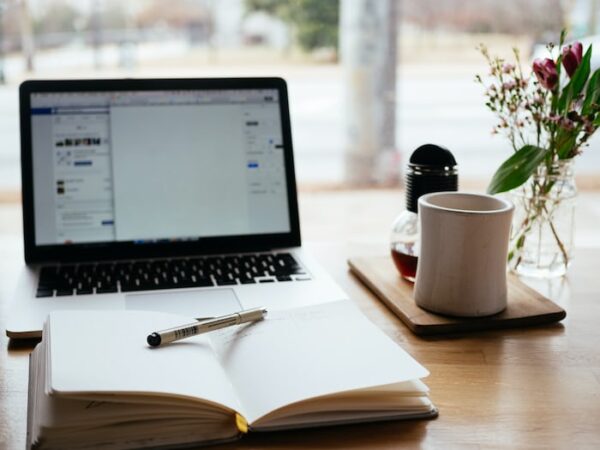 Contena
Unlike Fiverr, which is a free platform for users, Contena offers only premium services. Its platform provides writing opportunities to users who subscribe to its services.
Contena does research and gathers writing opportunities from all over the world. Thus, you will easily find writing gigs that fit your expertise once you subscribe to its premium plan.
To get started, create an account, and get familiar with the platform, you can search through multiple writing opportunities and settle on one. Daily writing opportunities that fit your desired rates and criteria are also sent to your email.
Contena makes it easy to never run out of writing gigs. Unlike most platforms where you have to pitch your bid or wait for clients to reach out, Contena is different and makes writing interesting.
Other Unique Features of Contena include:
Courses: Contena offers courses that enable you to have a smooth freelance writing career.
Pro Rates: This feature allows you to compare your writing rates with other writers to determine what rates to settle on.
Coaching: This is for users in need of guidance on how to become professional in writing.
Publish: You can build your writing profile with tools available on the platform.
Upwork
Upwork is one of the most popular writing platforms for finding writing gigs. This platform is home to over fifteen million freelancers and five million clients. And over two million freelance gigs are posted every year on the forum.
Besides freelance writing jobs, you can easily find gigs ranging from web development, graphics designing, copywriting, programming, and more on Upwork. Simply create an account and get started.
Once you create an account, you can submit proposals for short and long-term contracts, hourly work, and project-based gigs.
To win proposals on Upwork, you must create a detailed writing profile showcasing your skills. Then, pick a payment rate and get your former clients to leave reviews.
Upwork charges a 20% commission fee on each writing task you complete on its platform. It also charges users a $0.90 fee when they submit proposals for jobs they weren't invited to apply for.
FlexJob
FlexJob is a reliable online jobs marketplace with an A+ rating on Better Business Bureau. It's one of the best places to find flexible full-time and nomad jobs.
Like Contena, FlexJob services are premium. Once you subscribe to its premium plan, you can easily find high-paying writing gigs that fit your expectations. In addition, FlexJob's search menu lets you search and sort through multiple writing gigs.
When finding writing gigs on FlexJob, you can sort through categories, work schedules, rates, experience needed, and more.
This service suits professional writers with no time to submit proposals. However, it's also recommendable to newbie writers with no writing portfolio.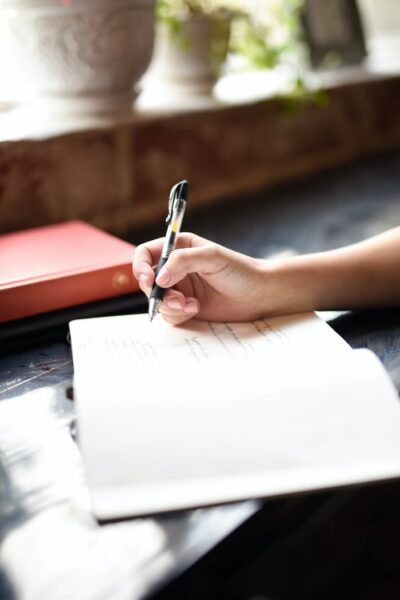 ProBlogger
ProBlogger is not a subscription-based writing platform; thus, you won't be offered writing jobs. However, it makes it easy for you to find organizations and blogs in need of writers.
Sign up process on ProBlogger isn't necessary! Instead, you can enter the platform and access writing gigs on the ProBlogger board. This board is easy to browse and straightforward.
Once you find a writing job that seems perfect for you, you can apply for it. Due to the tight competition on the platform, adding your resume to the application will give you more advantage over other applicants.
Additionally, ProBlogger offers helpful tips on how to apply for jobs, what format to use during the application, and how to create a profitable blog.
Freelance Writing Jobs
Owned and Managed by Splashpress Media, Freelance Writing Jobs (FWJ) is another go-to platform for finding writing gigs.
This platform posts diverse job listings from Monday to Friday, making it easy for you to find great writing job offers.
Once you find a great job offer on FWJ, it's left for you to pitch a proposal that gets you a job. Unfortunately, Freelance Writing Jobs (FWJ) does not help users in any way. All it does is post regular writing offers.
To assist beginners, FWJ often posts helpful writing tips and expert advice.
Text Broker
TextBroker is another great freelance writing platform. It acts as an agency that connects writers to clients and organizations needing writers.
The sign-up is free; however, you'll be required to verify your US citizenship and submit a writing sample to access the platform.
Once you're verified on the platform, you can start earning by accepting orders. There are three types of orders on TextBroker – OpenOrder, DirectOrders, and TeamOrders.
OpenOrder gigs are accessible by all TextBroker writers. Once you submit a proposal for an open order and get chosen, you will receive compensation once you complete the task.
DirectOrder are writing orders sent to you by TextBroker. During your registration process, TextBroker analyzes your expertise and matches you with special clients.
Once you complete a task, most clients will invite you to their team. You can decide to accept orders given to the team.
Contently
Contently is a reputable writing agency that links you to big brands and organizations that offers high-quality projects.
Once you create an account and fill out your profile, Contently will analyze your profile and match you with clients in need of your kind of services.
When you receive a writing gig on Contently, the amount you receive as payment depends on four factors – word count, subject matter, number of sources, and amount of original research.
Despite its numerous terms and conditions, Contently is a great platform to find writing jobs if you can't compete with other writers on platforms like Upwork.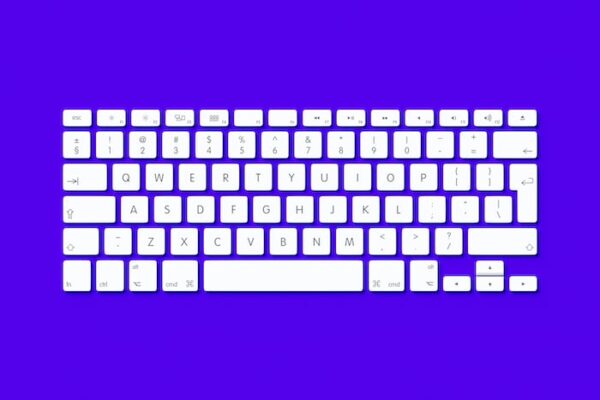 Freelance.com
This online freelance platform is similar to Upwork. Members on this platform can access all types of freelance jobs, including web development, graphics designing, and more.
To get started on this platform, create an account and provide details on your skills, demographics, and other personal information. Once your registration is completed, you can apply for jobs, get hired, and earn.
There are thousands of gigs posted daily on Freelance.com. And there are also tons of freelancers in need of gigs; thus, when jobs are posted on Freelance.com, you have to submit a pitch with your qualifications and wait to get chosen by the client.
MediaBistro
This freelance writing board is the perfect go-to platform for freelance writers looking to work with tv channels, digital media companies, and newspapers.
It's a free platform to access. However, you must join a membership in order to access best professional courses that help you hone your writing skills and win clients. You also get a free LinkedIn profile evaluation service.
Before joining MediaBistro, you must have a strong writing portfolio. As a platform that works with the media and big brands, MediaBistro requires you to build your resume and expertise level.
Constant Content
Constant Content (CC) is a site that connects content creators with clients in need of content creation services. Thus, it's a perfect platform for writers to find clients.
As a content creator/writer on Constant Content, you're free to set your own prices and work on any project of your choice. This platform also enables you to find long-term contracts.
Here's a step-by-step guide to get started on Constant Content:
Create an Account: This step involves providing personal information like your name, email, country, phone number, and more.
Apply for Test: In order to become a content creator on CC, you must prove your worth. Partake in a quiz and submit a writing sample.
Once you're approved, you can proceed to apply for gigs. There are three ways to earn on Contant Content as a writer – Catalogue Submission, Writer's pool, and Request.
Catalog Submission: when you publish an article on Constant Content, a client can request to buy it from you.
Writer's Pool: Once you reach a certain high level of expertise, CC will introduce you to a forum that provides better writing gigs.
Request: Clients on CC can request you to write a special article for them.
BloggingPro
BloggingPro is another online job board where signing up isn't necessary. Simply browse the site for content writing, technical writing, and copywriting gigs.
When applying for jobs on BloggingPro, it is important to check out every detail about the job. Unfortunately, as an open platform, BloggingPro does not control and supervise job postings; hence, you're very likely to fall for a scam.
Since writing gigs are not supervised on BloggingPro, clients use different hiring procedures. However, a writing sample and resume will be demanded once you apply for a gig.
Another Interesting Article: How to Become a Freelance Writer and (Get Freelance Writing Jobs Fast)
8 Travel Magazines & Websites That Pay You To Write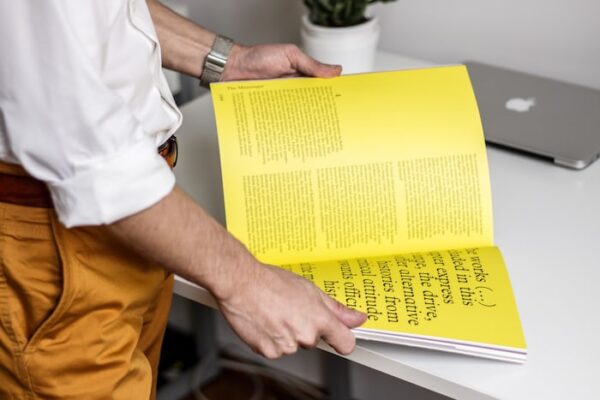 Transitions Abroad

Transition Abroad target audience who travel for employment, school, retirement, and volunteering purposes. Thus, it pays about $150 for each travel-related article you submit to its platform.
Wanderlust
Wanderlust pays £220 for each 1000-word article you write on tourism and travel. Simply browse the official website to understand the writing style required, then send your writing samples.
Great Escape Publishing
This platform pays its writers $50 to $200 for each travel-related blog post. This website's target audience consists of those seeking job opportunities in other countries. Hence, your writings must revolve around this.
This website also posts interviews conducted with experts in certain fields.
Airline Flight Magazine
This website, which is Alaska Airlines' in-flight magazine, publishes exclusively for the airline. For each post you make, you will receive between $150 and $700 as payments.
Travel + Leisure Magazine
This website pays its writers $1 per word. As a writer on this website, you are expected to provide new insights, ideas, and recommendations on travel-related topics.
Air Canada enRoute
This magazine can be found in the in-seat pocket of the American Airlines aircraft, Maple LeadTM Louges, and Star AllianceTM Louges.
This airline employs writers to write on travel-related niches. These articles are read by the million passengers who take flights with Air Canada enRoute.
Horizon Edition Newspaper
Horizon Air publishes an in-flight magazine called HEM every month. So every month, more than half a million people who travel with Horizon read the magazine.
Horizon Air offers hundreds of dollars for short article pieces related to tourism and travel.
Delta Sky Magazine
Delta Sky Magazines are considered to be popular among Delta Sky Airline passengers.
This company pays for articles on travel, leisure, and business. It also accepts articles with 100 words up to 4000 word count.
Your submissions can be sent to [email protected]. The payment structure is unknown.
Another Interesting Article: 7 Great Ways To Get Free Magazine Subscriptions By Mail
8 Websites That Accept Freelance Writing Submissions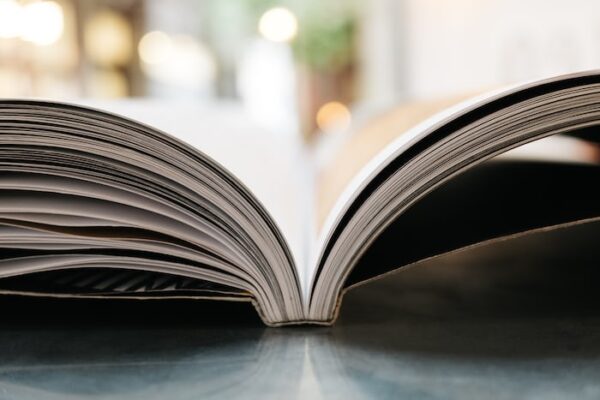 LongRead
This platform pays writers between $250 and $1500 per article. And it only receives submissions on relatable topics. Blog posts, personal essays, short interviews, book reviews, and more are accepted.
MotorHome
This business accepts publications on recreational vehicles (RV), destinations, repairs, and more. It pays about $900 for each post.
The War Cry
The Salvation Army sponsors this site, which has existed for over 135 years. It pays 35 cents per word for each unique article you write about.
Guideposts
If you can write about real-life experiences or people who have established certain feats, Guideposts will pay around $150 to $250 for your articles.
Your entry will have to be reviewed and approved before payments are made.
Chicken Soup for the Soul
If you can write about a memorable experience in your life or that of someone you know, this platform will pay you $200.
The experience could be heartwarming or humorous. If your story is chosen, it will be included in the well-known Chicken Soup for the Soul series.
Power for Living
This magazine targets adult Christians, and it pays between $125 and $375 if you write on spiritual and Christian topics.
This magazine accepts articles with a word count between 750 and 1000. However, if your piece has a word count between 1400 and 1600, you will be paid $375.
AARP
The AARP magazine receives articles on money, health, business, cuisine, travel, and relationship topics. The amount paid on this platform has not been specified
Clarkesworld

Clarkesworld is a science fiction journal that accepts articles with word counts that range between 1000 and 16000. This platform pays 10 cents per word.
Another Interesting Article: 18 Ways to Make Money as a Freelance Writer
Conclusion
There you have it! Twenty-five reputable platforms that offer writing gigs and accept submissions. There are many other platforms; however, this article compiles the best of them all.