The best investing apps for beginners give access to the kinds of accounts and investment products that are most relevant to you while also charging fees that are fair. These apps are ideal for those who are just starting out in the world of investing. Your investment strategy should be compatible with the app that you choose, and the app you select should give you access to the resources you require (such as educational manuals and/or courses, access to human advisors, and reliable customer service) in order to achieve the financial goals that you have set for yourself. The top investing apps are listed below.
Robinhood
Robinhood earned the top rank on our list for setting the standard by being the first commission-free firm among other trading applications to reduce trading fees to $0. That entails no trading charges or other costs associated with the stock market investment. If they intended to continue to be relevant to retail investors, other companies in the sector had no option but to follow.
Like Robinhood, other additional applications have emerged in recent years, many of which are included on this list. Free stock trading is available via Robinhood, along with commission-free trading of index funds, options, penny stocks, and cryptocurrencies.
Betterment
In taxable accounts as well as individual retirement accounts, you may utilize the Betterment Robo-advisor platform to purchase fractional shares of ETF index funds like the S&P 500. Instead of allowing you to buy individual equities, the service will automatically deposit funds into tiny portions of ETFs that track an index that is matched with your portfolio's goals.
The micro-investing app is best suited for investors wishing to diversify immediately as they make deposits to their accounts thanks to the advantages of this platform. The firm charges a comprehensive 0.25% assets under management fee, but its tax-loss harvesting function allows taxable brokerage accounts to justify this outlay.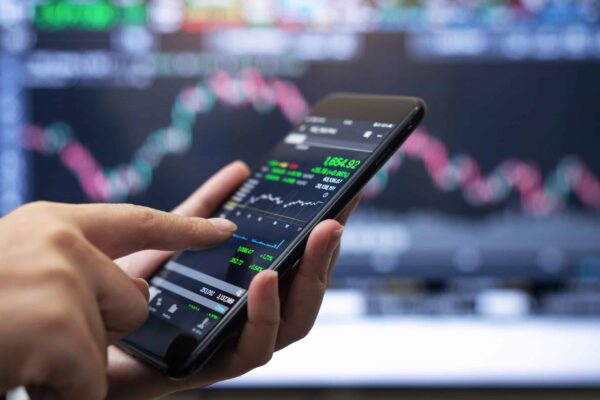 SoFi Invest
Using the SoFi Invest app, you can follow stocks and transact with your money. By providing free trades on stocks, ETFs, cryptocurrencies, and other investments, the well-known brand in the personal finance industry is also present in the investing sector. You have the option to actively trade or to take a back seat and let the service's automatic investment features handle things. You are able to trade in fractional shares, referred to by SoFi as "stock bits," using this micro investing software. Smaller than the entire value of one share of stock, fractional shares are fractions of a share.
Acorns
For minors and young people who want to start with a little amount of money in their investments, Acorns is a micro-investing app. You may decide to add regular contributions to your investment portfolio by choosing to invest your spare change using a debit card that is connected to your account. These regular contributions and rounded-up deposits from your purchases may eventually build into a sizable portfolio with more time. As a result, the business is called Acorns: they start little like an acorn and grow big like a giant oak tree.
Finance M1
As the best Robo-advisor on our website, M1 Finance offers free stock trading as well as automatic investing based on your specified investment selections. By automating your investments into diverse portfolios, having a bank account and associated debit card that provides interest rates that beat the market, and having access to helpful personal finance literature, M1 Finance serves as a stand-alone personal finance software that helps you develop wealth.
Webull
When Webull began competing with Robinhood for market share in 2018, it entered the field of stock trading. This stock trading program provides free trades on ETFs, options, and cryptocurrencies in addition to free trades on stocks (no trading costs).
Stash
Stash is a personal financial software designed for mobile devices that includes checking and investment choices. As an inexpensive, all-in-one financial platform, Stash qualifies for inclusion on our list. You may actively choose which stocks to trade even though the program mainly caters to hands-off individuals wishing to automate their investment. All of this is possible when you make purchases and regular deposits into your account.
Best stock investment apps
Even though some investing apps are quite popular among active traders, you should still choose an app that enables trading in the sorts of assets that you are interested in investing in despite the fact that there are a number of investment apps available. Active traders may want to consider utilizing Robinhood, Fidelity, or Charles Schwab since these brokerages provide low-cost trading in equities, exchange-traded funds (ETFs), cryptocurrencies (at Robinhood), and options. The trading of cryptocurrency is an area in which Robinhood shines especially well.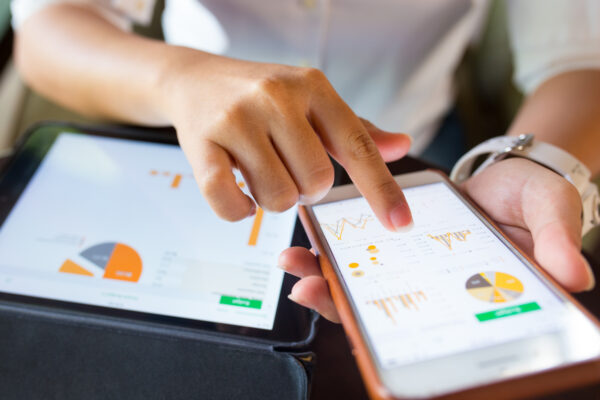 Best investing apps for beginners
Invstr is a popular smartphone application that helps beginner investors manage their investments. This investing program is well-known for its fantasy gameplay, which allows users to learn more about stocks while playing with one million dollars worth of false riches. This software has gained a lot of popularity due to its fantasy gameplay. Invstr is an excellent option for anybody who is interested in obtaining knowledge in the administration of a portfolio prior to really getting started with investing since it provides training in this area. Users who make use of the app's lively community of investors and its news feed, which is kept up to date on a consistent basis, may get more knowledge on the management of their investment portfolios.
Best investing apps Reddit
Our investigation into which trading app is most suitable for newcomers to the market starts with Fidelity. Users will be pleased to learn that Fidelity does not assess any commissions or fees for stock trading. Additionally, the investing app allows for the purchase of fractional shares and the reinvestment of dividends. In addition to this, there is also a comprehensive stock catalog available, as well as longer trading hours for stocks. You will get 2% cash back and monthly incentives sent straight into your brokerage accounts if you have a Fidelity card.
Best investment apps for students
This list of stock trading applications is topped by Robinhood since it was the first free stock app to reduce trading fees to zero dollars, earning it the spot at the top of the list. The industry was shaken up as a result, and some of the company's rivals were forced to reevaluate how they earn money in order to keep up. Because of this, many companies amalgamated with the intention of reducing their expenses and maintaining their competitive edge against the new investment startup.
In a similar vein, during the last several years, a great number of brand-new applications have emerged, many of which are going to be discussed further down on this list. Free stock trading, index fund trading, options trading, penny stock trading, and cryptocurrency trading are all available via this site. The Robinhood app has a user interface that is intuitive and uncomplicated. There aren't a lot of features that stand out to draw your attention away from the primary goal of using the software, which is to trade without paying commissions.
People Also Ask
1. Which app is best for a small investment?
For those looking to get a quick start in the world of investing, one of the greatest applications available is called Stash. The software simplifies the process of learning about monetary concepts by combining academic material with fun gaming elements.
2. What is the easiest trading app for beginners?
By reducing trading fees to zero, Robinhood made history as the first commission-free stock trading app. Others in the business had to do the same thing if they cared about keeping retail investors as customers.
3. How do beginners invest small amounts of money?
Find out how to begin investing with minimal capital by purchasing fractional shares of stocks and exchange-traded funds (ETFs).
FAQs
1. Which are the best apps for beginner stock investors?
There is no better way to start investing than with Acorns. When starting out in the stock market, one of the finest applications to have is Stash.
2. Is micro-investing worth it?
With the support of micro-automation investing's features, investors may more easily keep to their strategy during good times and bad.
3. What are micro-investing apps?
The logic of making regular, little investments over time is hard to argue with. You may easily become a billionaire by retirement age if you begin investing as little as $100 per week (or 10% of your wage) while you're in your thirties and keep at it.
4. How can I earn 500 a day in the share market?
Make many transactions and only risk a portion of your gains. Speculate in the stock market based on the latest headlines. Stock Market Made Easy: An Introduction to the Share Market, Taught by Industry Professionals
5. How do beginners buy stocks?
Exchanges are the primary venues for the purchase and sale of stocks in the stock market, serving as the meeting place for buyers and sellers to negotiate a price.
Summary
The finest investing apps for novices and everyday investors will be able to meet you precisely where you are in terms of your financial and investment expertise, and they will help you increase both along the way. The appropriate investing software should be able to assist you in a variety of financial endeavors, including beginning to save for retirement, trading stocks, or just increasing your current income.
Start with an app that provides educational materials and support from a financial adviser if you are just getting started in the world of investing. If you already have some expertise in investing, you should look for an app that will guide you through the process of diversifying your holdings. No matter where you are in your current financial situation, one of the many investing apps that are now available will help you get closer to achieving the financial objectives that you have set for yourself.