Last updated Apr. 25, 2023 by Favour Chinaza
How To Create A Brilliant Product That Makes Money
Money-making is mostly favoring people with brilliant ideas. Those without creative mindsets usually struggle to find their way in online and offline markets.
How do you succeed in business? To succeed in selling items online, you must focus on creating only brilliant products that will make you rich.
As you find this product, you are supposed to deploy creative tactics to the product in front of your customers. But focus more on creating the product before searching for clients.
What are the ways to create a brilliant product? In this article, you will find various ways to create a brilliant, profitable product.
Good Read: 9 Profitable Business Ideas
What is A Brilliant Product That makes Money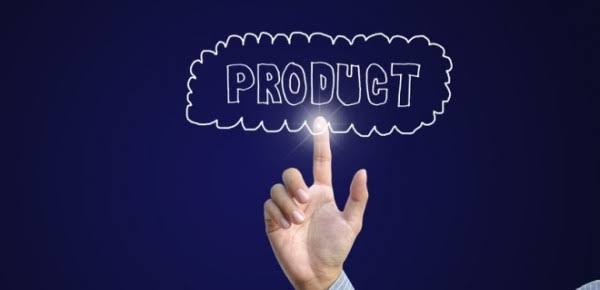 Before creating a product, you need to figure out what makes a product brilliant.
What makes a Brilliant Product?
A product is considered brilliant when it has stand-out features to attract more customers.
You cannot compare a stand-out product with other familiar items in the market. Therefore, you need to put serious effort into action to reach this milestone.
A Brilliant Product must be Valuable
A brilliant product is one that the consumers who use it find to be of significant value. Therefore, you must ensure that your product both fills and adds to your customers' lives.
Ensuring that your product is not purely for the show is also critical. Paying attention to user needs, consumer trends, and ongoing business developments can assist you in staying on top of events that may impact your customers' needs.
A clear and effective proposition can assist your brand in quickly and easily conveying how valuable your product is.
This can assist in emphasizing the benefits of your product and creating clear messaging for your marketing and advertising.
Whether you offer services or apps that boost productivity, add convenience, or fill a unique gap, your product must be of exceptional value.
Furthermore, your product should be able to appeal to a large enough number of consumers that you can profitably sell your product to.
Steps to Creating a Brilliant Product that Makes Money.
1. Learn about the product
The common mistake most people make is failing to review a product before venturing into it. You will find several products in the market that will capture your interest.
However, you must clearly understand how the product works before considering investing your money into it.
Almost every product in the market has different ways of creating them. So you may never follow the same tactics in creating two different products.
For example, if your goal is to create handmade jewelry, you should focus on learning to create only handmade jewelry.
Never combine the procedures for creating a particular product with the steps required to create another.
2. Define Your Business Goal
Most business owners show less concern about defining their business goals. Hence, they become confused about areas to channel their strength.
You must know and stick to your business goals to create a brilliant product. However, you may see opportunities in the future and alter your business objective.
But in the meantime, create your business objectives according to your plans. Never go beyond your expectation, as you will dislike the outcome of the business.
If you intend to make a profit, you must get rid of other distractions and work accordingly with your primary goals.
Do not Just Monetize What You Love
Most business advice tells you to monetize what you love, but it overlooks two critical factors: it must be profitable and something you're good at.
For instance, if you want to learn how to start a woodworking side hustle or create handmade furniture, even if you love woodwork but are not good at carving out beautiful pieces from wood, you may fail.
For example, you may enjoy music, but is your business idea viable if you aren't a great singer or songwriter?
Maybe you enjoy making soap and want to open a soap shop in your small town, but three are already nearby.
It will be difficult to corner the market when you're producing the same product as other nearby stores. If you don't know what your business will entail, consider the following questions:
What do you love to do?
What do you hate to do?
Can you think of something that would make those things easier?
What are you good at?
What do others come to you for advice about?
What would it be if you were given ten minutes to give a five-minute speech on any topic?
What have you always wanted to do but haven't had the means to do so?
These questions may spark an idea for your business. If you already have an idea, they can help you develop it further.
Once you've decided on an idea, consider whether you're good at it and whether it's profitable.
Your brilliant product must not be the next AI or Medical Kit. Instead, you could improve on an existing product. You could also sell a digital product, which has low overhead.
3. Find a Product Within your Budget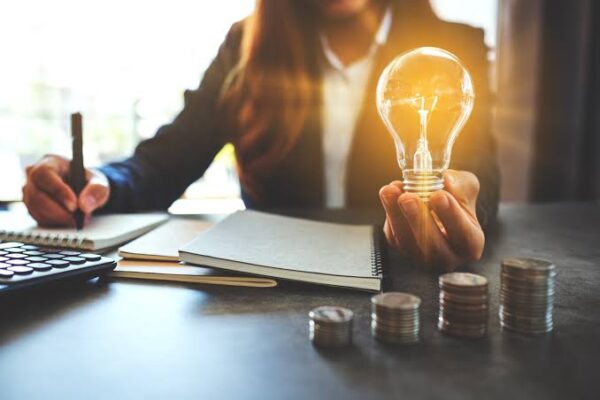 Before creating a brilliant product, you should check your budget to understand your capabilities.
For instance, if you want to create a house cleaning product on a large scale, you need to check your budget first. However, suppose you can't cover the finances. In that case, it is better to check other low-cost business ideas to start because no product requiring capital can survive on a miracle without the needed financial input.
If you are not financially balanced, you may have to avoid creating experience products and go for affordable ones.
Brilliant products like e-books, educative videos, online courses, and more may require only your creativity.
But when you have access to enough money, you can go for any dream and actualize success.
Every plan you are making must be within your budget. If you have access to loan options and grants, you can increase your budget and work your way to success.
Test Your Product in the Market Within Your Business Budget
There are numerous ways to get your idea out into the world and your target market. For example, focus groups and customer surveys are excellent ways to gather feedback from real people about what they want from your company.
These techniques are also relatively inexpensive to set up and implement.
However, we suggest developing a Minimum Viable Product (MVP). In a nutshell, this is a stripped-down version of your product, manufactured at a low cost and intended to gauge public interest.
For example, you may have learned how to design a T-shirt style to sell on Threadless or have considered a novel design but are unsure whether there is a market for it.
You could print a batch of lower-quality, "limited edition" shirts for a lower price than usual on the condition that buyers provide feedback.
Based on that feedback, you can improve the final product (or, if there is little interest, abandon the project).
An MVP is essentially a public sandbox for:
Determining whether your product is in demand by refining its features
Choosing its scope, scalability, and potential for growth
Because this is a lower-cost method of determining a product's viability, it will frequently be your preferred method for development.
However, keep in mind that you are still developing, marketing, and supporting a product. Therefore, while the costs will be lower than for a full product, you will still require capital.
4. Go for Cheap and Highly Valued Products
One of the best brilliant ideas to consider is creating cheap products with enough profit in return. Some products require less capital, but you can make a fortune from them.
Products such as online coaching, travel agent, e-books, and more can enable you to earn with little investment cost.
The best brilliant idea you may have to consider is creating a product with lesser capital and huge returns.
How To Find Cheap and Highly Valued Product Ideas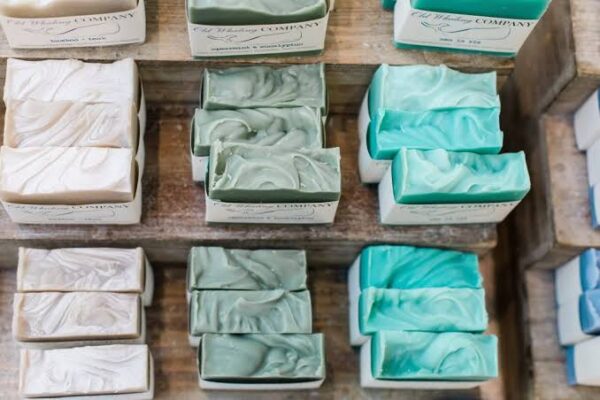 ✅. Your Local Community
Don't be afraid to try something new. Traditional brick-and-mortar businesses have existed for much longer than e-commerce businesses.
Paying attention to retail trends and adapting them to e-commerce can be just what you need to develop a profitable and unique internet business idea.
And if you are still unsure how to navigate e-commerce, you can learn how to start an e-commerce business to equip you with the right knowledge.
Look around your neighborhood to see what new or interesting retail concepts are being discussed. You can get ideas from a variety of sources, including:
Newspapers
Craft shows
Local marketplaces
Community gatherings
✅. Product and Trend Discovery Sites
Product discovery and review sites can also be a great source of product and internet business ideas. For example, Uncrate (men's products) and Design Milk (luxury products) are great places to see new curated product trends daily.
The term "responsibility" refers to determining whether a person is responsible for their own actions.
To get you started, here are a few examples of popular consumer product blogs:
Cool Material
Bless This Stuff
Uncrate
GearMoose
Werd
HiConsumption
✅. Crowdsourcing
The term "responsibility" refers to determining whether a person is responsible for their own actions.
Lego Ideas is a prime example of a brand that uses crowdsourcing to find new product ideas to sell.
Customers can submit Lego set ideas, and the site also features popular and successful ideas. Create your crowdsourced ideas or draw inspiration from those hubs.
If you want to organize your own crowdsourcing campaign for selling product ideas, consider the following:
✅. SEO Analytics and Insights
Search engine optimization (SEO) insights can show you what's trending in search, either globally or locally. Google has several free and paid tools you can use:
Use Google Trends and discover what's trending globally and regionally, and select from specific topics such as business, health, and science/technology. In addition, there are the best SEO tools to aid your analytics.
You can also look through top stories to see what's trending. If you have a specific market or idea, you can research keywords to find common related searches and anticipated peak search volume. This can help dictate the timing for your product launch).
Others are as follows:
Google Analytics
Keyword Researcher
Google Search
✅. Social Media Networks
There are several ways to use social media to find products and niche ideas.
Hashtag: If you are interested in a product category or industry, you can look for relevant hashtags.
Another great option is to do a search on social media for hashtags that indicate buyer interest and intent, like #want and #buy.
Accounts for product curation: Numerous Instagram accounts post curated product content.
Like many other examples above, you'll probably want to search for and find accounts within the niches you're most interested in.
Audience Insight: If you already have a business page on one or more social media platforms, you may be able to find e-commerce business ideas by analyzing your audience data.
Determine which pages, hobbies, interests, and other characteristics they share, and then brainstorm products based on your findings.
✅. Customer Surveys and Feedback
Surveys are among the most effective methods for gaining qualitative and quantitative insights into an audience.
Create questions about their problems and challenges, their favorite products and why, and what they wish they had to improve their daily lives.
Maintain a mix of multiple-choice and open-ended questions to get inside respondents' heads. Then, use this information to generate e-commerce business ideas.
Here are some tools you can use to create and distribute your survey:
SurveyMonkey
Google Forms
Zoho Survey
Typeform
Alchemist
✅. Industry Leaders
If you already know which industry or niche market you want to be in, you can use various tools to find the influencers in that industry.
Following the right people on social media can help inspire new ideas by providing a steady stream of carefully curated content from experts. It is up to you to find the opportunities.
There are several online tools you can use to find online influencers in a specific industry or niche:
✅. Social Forum Communities
Reddit is the most popular social media news aggregator. It bills itself as the web's front page and wields enormous power.
There are thousands of "subreddits" on Reddit, sub-sections or niches catering to various topics and areas of interest.
You can find much inspiration for your next product or business idea on these subreddits.
If you have an idea for a specific industry, niche, or product category, search for a suitable subreddit community to join and actively participate in.
Quora is a community question-and-answer site that bills itself as "a place to gain and share knowledge."
Users come to Quora to ask and answer questions about almost anything and everything.
Like Reddit's subreddits, Quora has topics you can add to your customized feed. Consider including product or industry feeds and anything else inspired by online business.
✅. Online Consumer Marketplaces
Online consumer marketplaces are another excellent source of product ideas. Millions of products are probably an understatement.
So you might start your market research with some of the most popular and trending items and then branch out into other interesting categories that catch your eye:
Ebay
Amazon
Etsy
Aliexpress
Kickstarter
✅. Social Curation Sites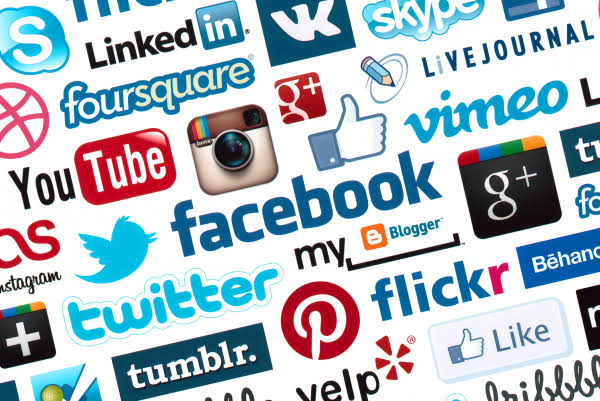 Product and niche ideas can be found in abundance on image curation sites. Many images depict interesting, new, and popular businesses and consumer goods.
You can sometimes get a sense of their popularity instantly using the built-in social signals. This could be your first clue if there is a market for the product or niche.
The following are some of the larger social curation sites that may inspire niche business ideas:
✅. Online Consumer Trend Publications
Top consumer product trend publications are a great place to start your search for product ideas.
Following trend publications can help you get a sense of where consumer products are headed and what trending product ideas other entrepreneurs are bringing to the market.
Following these publications can also introduce you to new product categories and industries you were unaware of.
Following what's hot can help you come up with new products, services, and experiences for your online business.
There are several popular trend publications online, including, but not limited to, the following:
PSFK
Trend Watching
Trend Hunter
5. See What Your Competitors are Doing
No matter your business idea, note that people have already invested before you. Hence, analyze what they are doing to create brilliant product design ideas.
Some competitors can go the extra mile to stop new products from taking over their stand in the market.
If you want customers to consider your products before anything else, you must find ways to study the market closely before making the big move.
For example, if you plan to venture into the crafting business, you should find what other craft makers are creating to make a difference.
During the survey, you may discover their mistakes and work towards creating a change in your product design.
When your product is brilliant, you must analyze every close detail to make a real profit from it.
7. Get Brilliant Ideas From Other Product Reviews
Customers often express how they feel after using a product. The product creator does not influence changing a customer's thoughts about a product.
Most customers often express their thought about the product. However, to create a brilliant product, you should visit the product review section of a particular item and note errors made by other creators.
When you are aware of various mistakes made by other product makers, you can implement the corrections and produce a brilliant product for your customer.
Before implementing any customer suggestions, see if they will improve or ruin your effort.
Some people can express their feelings about the product without making meaningful suggestions. Hence, analyze any solution before implementing it.
8. Focus on Customer Satisfaction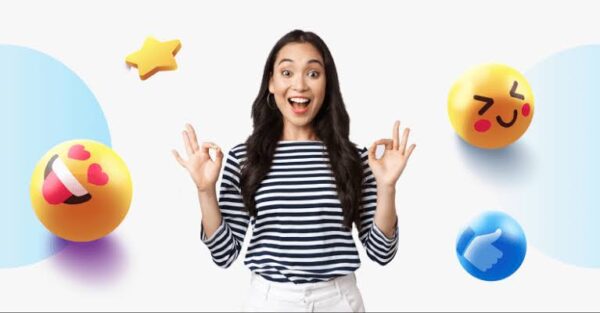 Before you create a product, put yourself in the position of the final consumer. Ask yourself the following question.
'If this product is created for me to purchase, will I feel satisfied using it?' The moment you can answer this question, you will see reasons to improve your product designs and offer the best for your customers.
Whenever a customer is satisfied with using a particular product, the person can always come back for more.
If you notice any tool, ingredient, or strategy that may lower the quality of your product, consider eliminating it from the final product.
If you cannot satisfy your customers, you can never profit from any investment option.
But if you satisfy a customer, the person will invite others to patronize you. So customer satisfaction will surely drive you closer to your financial freedom with time.
9. Find Your Strength
Every successful business has reasons behind its huge success. If you cannot define why your product differs from your competitors, you will always create a product that is no different from popular brands in the market.
For example, if your brilliant product idea is to deliver pizzas to homes, you must add a unique recipe to make your pizza stand out.
Make customers differentiate between your pizza and what your competitors deliver.
Your strength will likely determine if your product is brilliant enough to make huge returns to you.
11. Work With Professionals
If you are not experienced in any business of interest, you can hire professionals to do the job for you.
You must be an expert to create a brilliant product. Then, you can hire someone to do the job with your funding.
Some experts are willing to sell their expertise for a particular fee. If you can meet their demand, you can buy their time and watch them render a perfect job for you.
Once you work with professionals, you should stay close and learn from them. Most professionals are willing to teach you their profession as they work for you.
For example, Elon Musk, the richest man in the world, is not an expert in rocket science. However, he is passionate about building futuristic rockets that can land on Mars.
To meet up his ambition, he has to employ professionals in rocket science to bring his childhood dreams into reality.
As these professionals work for him, he spends quality time learning the process of rocket engineering.
Today, he built a successful company and understands how rocket science works. Therefore, you can do the same and create a brilliant product that makes money.
12. Focus on Solving the Problem Instead of Making a Profit
The common mistake most product creators often make is focusing more on profit than solving people's problems.
Although the primary aim of every business is to make a profit, you still have to put problem-solving first.
When you solve problems, you will enjoy the reward that comes with it. Therefore, your products must be creative enough to satisfy the need they were created to solve.
Speak to professionals about creating a perfect solution using a particular product.
13. Source for Quality Materials or Tools for the Product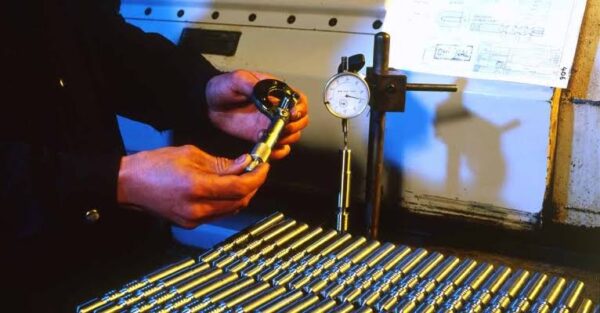 Before a finished product can be called brilliant, you must deploy tools or materials to create it.
If you work with inferior materials, you should never expect the finished product to wear a perfect shape.
Even if you deploy creativity during the product creation, the finished product will also display a sign of low-quality materials used in creating the product.
For example, if you purchase poorly designed fabrics to make handmade clothes, your finished product will represent the quality of materials used in creating it.
You cannot expect an appropriate finished product when you want to play tricks at the start.
If you are not buoyant enough to purchase quality materials or tools from the initial stage, consider other investment options within your budget.
The quality of your product will determine how your customers will react while using it.
14. Never Miss a Step While Creating a Particular Product
To create a brilliant product, you must never skip a step while creating it. When you miss a product design procedure, the final result will definitely show your mistakes.
Most people have wasted resources while skipping a step during product design. If you can avoid any error, try as much as possible to do it.
Sometimes, you can learn from your mistake and even create a unique product for the market. But you still have to stick to the initial plan.
If you are confused about expressing your ideas creatively, you should work with professionals to avoid making mistakes. Your customers must see your creativity in your finished products.
To actualize this, you must put every step into action.
15. Take Your Time To Create A Perfect Product
You must invest your time, energy, and resources to create a perfect product for the market.
When you exclude time from these three options listed above, you will realize that your energy and resources will become wasteful.
Spend quality time creating the product to avoid wasting your energy and finance on useless projects. If you rush to execute the project, the final result will display your effort.
Quality time will guarantee your success in attaining greater goals. However, if you have other activities that will likely distract you, ensure that you strive to plan your time accordingly.
Never allow any distractions to come your way. Instead, focus on managing your time wisely to earn massively from the product you created.
What are the Best Brilliant Products to Create with Little or No Income?
You may have understood how to create brilliant products in general. But what are the best low-cost products to create?
You don't need to own millions of dollars to begin the product creation. A small profit can set you on the go and enable you to create the following products;
1. An Audience you can Monetize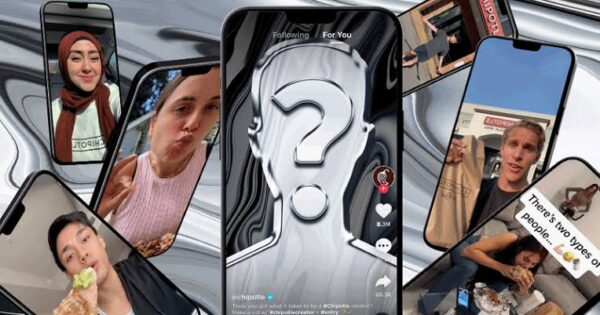 A Twitter celebrity made a tweet about a TikTok influencer charging $10k for just a video, which got him gobsmacked.
He said he went to check the TikTok influencer to see her millions of followers and how many millions of views she gets per video. Some of these influencers just mastered how to make money on TkTok.
This is to tell how much money you can make from nothing. Just build a monetizable audience.
The ability to capture and maintain the attention of others is an asset in today's connected world.
Many businesses are even willing to pay for it, and many creators can turn it into a business with multiple revenue streams.
You have many options for monetizing your audience whether you choose to grow your following on YouTube, Instagram, or a blog (ideally a combination of different channels):
Posts on behalf of brands that have been sponsored
Developing as an influencer
Selling either physical or digital goods (via any of the ideas on this list)
Patreon
All of the above (they are not mutually exclusive)
Putting your audience first in your small business idea means you're in for the long haul (it could be months before you figure it out).
But you don't need millions of followers to do it; Instagrammer Kat Gaskin, for example, pulled off a $10,000 product launch for her brand, The Content Planner, with only 3,000 followers.
2. E-book
When you are considering creating a perfect product for profit, you may consider writing an e-book.
However, you have to become a professional in a particular field before you can share your personal opinion about the topic. You can start with the best online freelance writing courses.
Writing an e-book is one of the fastest ways to earn massively from a product design.
If you are brilliant enough to write the e-book, this implies that you don't have to hire a ghostwriter to handle the job for you.
However, if you are too engaged to write the book, you can share your idea with a ghostwriter and sell the provided information for a profit.
You can create the following:
Cookbooks
Picture books
Comic books
Poetry books
Photo books
Coffee table books, and
Novels.
They are just some of the original books you can bring to market if you have the knowledge or creativity.
The possibilities are limitless, so it is one of the best small business ideas to start.
Lulu xPress and Blurb are popular platforms for creating, ordering, and distributing your own physical and digital books.
You could also sell it on third-party websites like Amazon or Powell's. While you can order one book at a time, buying in bulk saves you money.
Consider pre-selling or crowdfunding your book idea to ensure demand and guarantee a certain number of sales before placing a bulk order.
You can sell your e-book on Amazon, Sellfy, and more.
3. Online Courses
If you are brilliant in a particular field, you may consider creating an online course around your skill and earning from them. People are willing to pay to learn from you.
When you willingly offer your course for a particular feel, you will share your knowledge and earn from taking such an action.
You can prepare your online course to inform of interactive videos, write-ups, and other sustainable formats.
The best platforms to educate people are Udemy, Coursera, and more.
4. Create an Online Fashion Boutique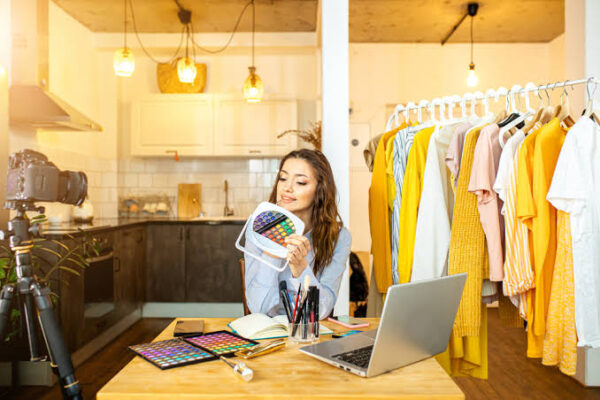 If you enjoy fashion and want to share your style with others, you should consider starting your online fashion boutique.
You don't have to be a fashion designer to start your own online store. Just learn how to sell clothes online for money and simply curate items from other vendors. You can do this using the dropshipping method.
Dresses, shoes, swimwear, accessories, and more—you can create your own fashion brand by using one of several product-sourcing apps, modeling it yourself with product photos and social media posts, and gaining an online following as a trendsetter.
5. Consulting Services
If you want to create a brilliant product around consulting services, you must find a way of getting into the actual needs of your clients.
Almost everyone demanding your services as a consultant has a problem to solve.
Keep in mind that there are other consultants around rendering the same service.
Your brilliant suggestions and ideas will determine if the client will return or move ahead to your competitor.
Writers, graphic designers, virtual assistants, SEO practitioners, cleaning service providers, dog walkers, real estate agents, and others can create a consulting business based on their skills.
You could provide these skills on an ongoing basis or start a consulting firm that provides project advice.
It's one of the best business opportunities because it can be combined with any of the other ideas mentioned above to generate additional revenue streams by "productizing" services via physical or digital goods.
A photographer, for example, can cover a local event while selling prints via their Instagram account.
A freelance writer can sell a copywriting swipe file of high-converting sales copy.
Combining your service-based business with physical products can provide you with an additional source of income that is not directly related to your time.
Therefore, building a business around consulting services ensures you stand out.
6. Vlogging
One of the most lucrative low-cost businesses to start is vlogging. You can share your content on youtube, Instagram, and other video-based platforms to earn a profit from it.
You can create a vlogging channel and publish video content on various platforms.
YouTube channels are the most popular and successful for vlogs, but there are other platforms where you can publish, such as Instagram and Twitch.
While the video is the vlog format and the web is the publishing medium, the rest is up to your imagination.
Your vlog's style can be instructional or performance art, documentary, or comedy.
It can be all video or all video plus text, images, and other fun features that help you get your point across while also entertaining. It can be shot in a single take or meticulously edited.
As people watch your videos, you will profit and attain your financial freedom with time. However, before you venture into vlogging, keep in mind that you need a camera and a good knowledge of video editing.
Create content that is unique and different from what other people are doing. For example, people are earning massively from vlogging. Hence, you can create a brilliant product around it.
7. Invest in Vending Machines
Vending machines are a novel business concept. Yes, vending machines can generate revenue.
Though the industry suffered during the COVID-19 pandemic, projections show that vending machines will recover.
Some reasons for the decline include fewer people shopping, traveling, and going to work and hygiene-related concerns about touching surfaces.
If you decide to go this route, you might want to think ahead and look for vending machines that offer touchless options.
The key to making this a profitable business idea is to provide the right products in the right place. Conduct research to identify high-traffic areas and understand who is passing by and what they may require at the time.
With a strategic approach, vending machines can be profitable with a small investment and an overall great business idea.
8. Set up a Membership Program.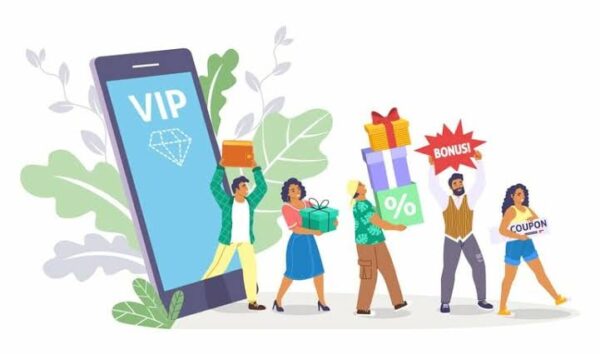 Online memberships are ideal for entrepreneurs who already have a strong, active, and engaged community.
Customers make recurring payments in exchange for a virtual product or service, much like a subscription-based business.
Memberships are ideal for managing members-only access to website content and for physical businesses providing online guided sessions.
Yoga studios, gyms, clubs, and art schools are just a few businesses that can benefit from this business model.
You can host exclusive live streams in addition to (or instead of) downloadable content because this content is behind a gate that only paying subscribers can access.
Whatever route you take, make sure to record in a quiet place so the audio is clear and free of distractions.
Best Email marketing software is also a good way to keep your members updated on new content.
Emails, video teasers, and customer testimonials are excellent ways to generate interest in new product launches.
And starting a membership-based business with Shopify is simple.
Create a new product like you would for a physical product, but give it a name and description that describes your membership services.
9. Sell Subscription Boxes
If you don't want to create your own products to sell, you can curate them. Selling subscription boxes with curated products that follow a specific theme is one of the most profitable small business ideas.
One of the best things about subscription boxes is that they can be tailored to almost any niche.
One of the best local business ideas for subscription boxes is to feature local merchants and makers.
You can also choose themes like yoga, beer brewing, or pets—the options are nearly limitless.
Subscriptions, like memberships, are good business ideas to start because they generate recurring revenue. However, people must cancel their subscriptions proactively if they do not wish to continue paying for them.
Subscriptions are also conducive to collaboration. When you curate products from various merchants, you can reach their audiences—a large group of potential new subscribers.
10. Meals to Go
There is no end to the number of people pressed for time to prepare nutritious and healthy meals.
This has resulted in an increase in meal-to-go businesses offering various cuisine options.
Start your own meals-to-go business in your city, state, or neighborhood to capitalize on this trend.
Contrary to popular belief, you do not need to invest in designing a large commercial kitchen. Instead, a shared rental kitchen is adequate for running a meal-delivery service.
These facilities are usually equipped with basic necessities and can be rented by month, day, or hour.
Websites like The Kitchen Door can help you find shared-use, licensed commissary kitchens.
11. Sell Homemade Goods
If you enjoy molding soap bars, brewing drinks, or baking specialty items, a homemade crafts business could be a good fit for you.
It serves as a fantastic creative outlet and can easily scale up as word of your business spreads.
Agricultural products, beauty solutions such as cosmetics and soaps, and accessories such as jewelry are among the most profitable homemade products.
Combined with your labor, ingredients and raw materials should provide a long-term return on investment.
Try Handcrafted products too
If you can create handcrafted products, you may consider investing your time in them.
People invest their time and earnings in handmade products because of the profits associated with them.
You don't need huge cash to bring your imagination and creativity into action. All you need is a good understanding of the product.
Purchase quality materials from the store and bring your ideas to reality. The best-handcrafted products to invest in include clothes, furniture, and more.
12. Create Greeting Cards and Print-on-demand Posters
Aside from creating crafts, you can invest in a print-on-demand business and make money from it.
Before investing in this type of business, you must learn to create graphic designs.
Most of your customers will likely offer you unique designs and expect you to reproduce the design accordingly. Sometimes, the request of the clients may involve animation.
But if you are given a job above your artistic skills, you may consider consulting another graphics designer to do the work for you.
If someone can create the design at a discount price, you may not border on learning graphics design to do print-on-demand business.
You can try this small business idea if you already have a large online following, such as a cartoonist or urban photographer.
Depending on your printer, your work can be turned into posters, framed wall art, or even greeting cards.
Numerous low-cost digital templates and mockup generators, such as Placeit, can be used to showcase your products without having to print out each item and conduct your photo shoots.
You can use Printify services to earn from this investment option.
13. Start a Blog
You may be asking if blogging is dead. Not at all. Blogging has enabled people to attain a height in life. However, if you want to earn from blogging, you must find a niche people love reading.
Endeavor uploading articles on your blog regularly. This action will increase your chances of earning from your hobby.
If you are too busy to write on your blog, you can hire writers to do the job for you.
The best way to earn through blogging is through Google Adsense, sponsorship, and affiliate marketing.
You can also earn through other creative tactics. Again, the choice is yours to make.
14. Become a Virtual Event Planner
Virtual event planning can be lucrative if you enjoy organizing and connecting people.
The significant increase in business events and the adoption of virtual meeting tools will keep this market growing at a rapid pace of 23% per year.
As a virtual event planner, you'll organize virtual conferences, networking events, and educational sessions for businesses worldwide.
In the near future, Facebook's entry into the metaverse will provide new opportunities for event planners and parties.
Space, for example, has raised funds to expand its virtual events business based on the metaverse. Virtual event planning is a good way to ensure future job security.
15. Contract Cleaning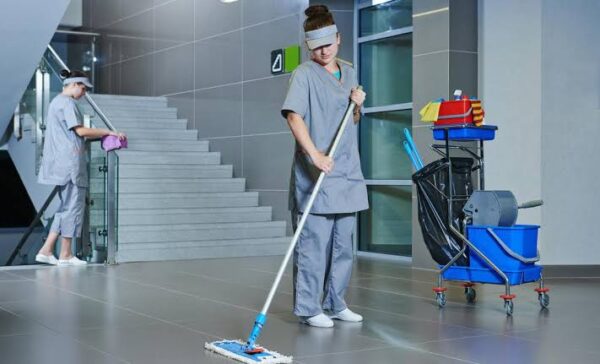 Nobody has the time or the skills to clean regularly. But, as a professional cleaner, you can help homeowners and business owners with scrubbing, dusting, vacuuming, and other tasks.
Household cleaning businesses have extremely low startup costs.
Cleaning supplies and materials are less than $100, though specialty equipment such as steam vacuums or carpet cleaners are available.
Creating a website or social media page to spread the word for free is a good idea.
The needs of your clients will determine your fees. Most cleaners charge by the hour, though some have additional fees for specific tasks (organization, deep cleaning, etc.).
Use tools like Angi Leads to promote your company and learn what others charge. Then, register as an LLC and complete all required paperwork.
How To Fund Your Brilliant Product
Finding the money to get your idea off the ground is one of the most difficult but crucial aspects of starting a business.
There are several options for funding your business idea:
Look for Small-business loans: Shopify Capital provides funding for eligible merchants who can apply for up to $2 million in capital to help their business grow.
Find Investors: Many investors are looking for the next big thing—businesses that go viral. Prepare a pitch for your business idea to present to potential investors.
Crowdfunding: Crowdfunding is similar to getting investors in that you need a large number of investors who are each willing to make a small financial commitment.
You can Pay for it yourself: It's not for everyone, but cheaper business ideas make it easier to come up with the money yourself. Simply be aware of the dangers.
Good Read: How to Make Money Selling Scrap Metal
Bottom Line
It's easier than ever to create a brilliant product and make sales without getting bogged down in sourcing products, renting space, and managing inventory.
With this approach, you can test different product ideas before creating them or start making good money part-time without having to worry about inventory commitments.
The above product ideas can even be combined in a variety of ways to create a business that is uniquely yours.
If the thought of sourcing, storing, and shipping inventory has previously deterred you from starting a business, start with an inventory-free, low-cost business model and expand from there. Use this list of brilliant product ideas to spark your imagination.
The world of self-employment can be difficult, but with a little hard work and knowledge, you can build your own business.
Frequently Asked Questions
Q: What product ideas can I start with the least money?
You can create the following Low-Cost Business Ideas:
Mobile Food Shop:
Fast Food Parlour
Diet Food Shop
Health Drink
Ice Dish & Soda Shop
Courier Shop
Laundry Shop
Candle Making
Q: Do I need insurance for my product?
It is always important to have business insurance as you will sell your product as a business. Your business model and the risks you face determine the type of insurance you require. You may require more than one type of policy and additional coverage as your company grows. For example, workers' compensation insurance is required by law in most states if you have employees.
Q: How do I create a brilliant product with no money?
Several funding sources are available for new businesses, and most require a business plan to be secured. These include the Small Business Administration, private grants, angel investors, crowdfunding, and venture capital.
Q: How do I apply for a loan for my new product?
Approaching banks or other financial institutions with a business plan and financial history is the best way to get a loan for a new business. You can also look into government-backed loans, such as those provided by the Small Business Administration (SBA). Startups may also be able to obtain loans from alternative lenders, such as online lending platforms like Kiva.
Q: What type of product is the most profitable?
There is no single answer to this question because the most profitable product type depends on various factors, including your industry, location, target market, and business model. On the other hand, luxury goods, high-end services, business-to-business companies, and subscription-based businesses tend to be more profitable than others. If you're unsure about what type of product to create, think about your strengths and interests, as well as the needs of your target market, to help you choose a profitable product idea.
Q: What are some easy products to create?
Creating digital goods to sell is one of the easiest products to create and sell with the lowest overhead. This can include e-books, online courses, audio files, and software. This is a great option if you have expertise in a specific area or niche. Dropshipping is also an excellent option because it eliminates the need for inventory. You could also buy wholesale products or make your own. Then, after creating your product, you can sell it on your own website or third-party platforms like Amazon or Etsy.
Q: What does it cost to create a brilliant product?
The cost of creating a brilliant product varies according to the size and type of company you want to establish. A home-based product, for example, will be less expensive to start than a traditional store. Furthermore, if you need to rent or buy commercial space, hire employees, or purchase inventory, the cost of starting a business will rise. Creating digital goods could allow you to get started for free.