Last updated Feb. 18, 2023 by Peter Jakes
Many organizations will send you free books in the mail. But what about books that are free to Christians? The great news is that many websites and internet ministries will mail you free copies of Christian books. And we have outlined the best of the 10 Places To Get Free Christian Books By Mail
These websites provide free copies of the Bible and other books on Christian doctrine and works of Christian fiction.
How Do One Get Free Christian Books?
Please navigate to the websites mentioned below, where a request form can be found, and fill it out to have free Christian books mailed to you as soon as possible.
Read also: 10 Best Internet Freebies: Free Stuff You Don't Want To Miss out On!
1. Bibles For America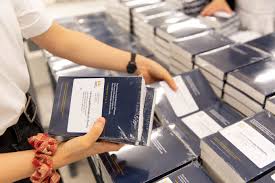 They might also send you a copy of the Bible at no cost. Additionally, there is no cost for shipping. To receive your free Bible from Bibles for America, all you have to do is fill out the form that is located on the website.
2. Baker Publishing Group
It is a Christian publishing house that produces both fiction and non-fiction books. Unless you live throughout the United States, the publisher will send you a book free of charge and send it to you in the mail.
You will, however, be required to write a book review and promote the book. Therefore, it is looking for people with powerful platforms who can assist authors, such as YouTubers, bloggers, and others like that.
Check out our post about how to get free books from Baker Publishing Group in exchange for reviews if you are searching for free books in those other genres and a way to get them in exchange for reviews.
3. Craigslist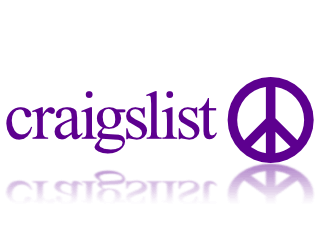 On Craigslist, one can almost always find free items. Unfortunately, there are a lot of people who want to declutter their homes & will give away Craigslist items such as books that they no longer want. Look around on that website; there are some free Christian books.
Go to the Craigslist page for your city, & then take a glance at the "Free" section, which is located under the "For Sale" section. This is how you can discover free stuff just on site.
If you click on these connections, you will be taken to the "Free" section of the website, where you can locate individuals giving out free things in your vicinity. Type "Christian books" or "bible" into the search field to obtain the required information.
It is still worthwhile to check out Craigslist, even though there is no guarantee that you will find people giving away free Christian books. Whenever you arrange to meet someone you found on Craigslist, make sure to do so in a public area & bring a friend if possible.
Please find out more: 9 Places To Make Copies Near Me For Cheap (or Free)
4. Freecycle
This is an online community where individuals can give away & receive accessible goods and services from one another. It's a fantastic idea that helps cut down on waste and ensures that people can get the things they require without having to pay for them.
On Freecycle, you can find a wide variety of free items; therefore, you should confirm to see if any Christian books are being given away on that website. It's possible that you can even submit a request for a digital copy.
5. MyFreeBible.org
The following website on our list is MyFreeBible.org. If you fill out the form that can be found online, you will be able to receive a free copy of the New Testament in the mail.
Requests are restricted to a single bible per person, & individuals are only allowed to submit a single request. Therefore, it may take anywhere from six to eight weeks for you to receive one's Bible.
6. Kids Club For Jesus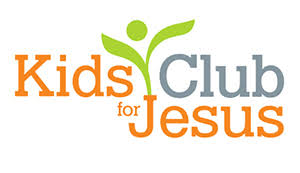 A Kids Club collects used Christian children's books for Jesus from individuals, where they are subsequently inspected, cleaned, and placed on the organization's website for sale. Anyone is welcome to visit the website and see the free market for currently available titles.
A limit of five books can be borrowed per household every month. You can request a free book by calling the organization or filling out a request form on their website.
Even though the books seem free, you will be responsible for paying for the shipping costs and any applicable credit card or PayPal processing fees.
7. FreeBibles.net
They will send bibles via mail to those who are incarcerated, residents of nursing homes, and people who are homeless.
FreeBibles.net is yet another website that allows users to submit a request for a free bible. It distributes Bibles to people who are incarcerated, living in nursing homes, and living on the streets.
Don't miss: 10 Best Free Audiobook Sites Where You Can Download & Listen to 1000s of Titles for Free (Legally)
8. Facebook Marketplace
There are also people giving away things on Facebook Marketplace, another place you can check out. This includes the reading of books. It is worth your time to look around on that website and see if you can locate anyone giving away whatever Christian books.
9. Family Broadcasting Corporation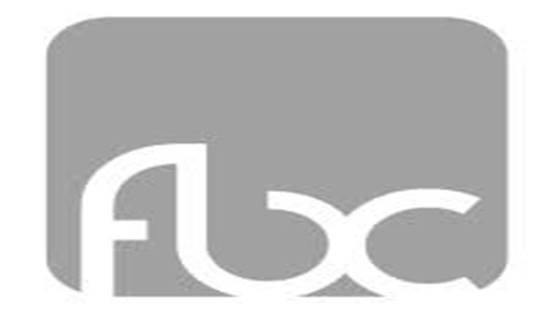 The program "Spread the Word" is broadcast on Family Broadcasting Corporation. Since the program's inception in 2000, the Family Broadcasting Corporation's Spread the Word initiative has distributed more than one million Bibles to individuals in countries such as Egypt, Iran, Colombia, Austria, Pakistan, and Malaysia.
However, it does not provide bibles to persons who live in the United States of America at this time. However, it continues to export them to certain other countries. Therefore, you can request a free bible even outside the United States.
10. BibleSenders.org
The Organization asserts that it is devoted to fulfilling its mission to provide a free bible to anyone who requests one. However, it cannot fulfill all the requests that are made of it. Even so, if you get in touch with them and make a request, BibleSenders will do everything in its power to send you a free bible.
Conclusion:
As you've seen, there seem to be a lot of different ways to get your hands on some free religious reading material. You only need to fill out such a straightforward online request form, and you won't have to pay anything to have your Christian books delivered to you.
Check also: 13 Inspiring Financial Freedom Books (That Will Change Your Life)