The demand for doorstep food delivery is now on the rise. It means a lot of delivery persons are needed to meet the demand and is an opportunity for you to earn as a delivery person either part-time or full-time. These delivery companies want people (delivery drivers) to deliver food to their customers.
So if you are a good driver and want flexibility in your job, consider working for a food delivery company. Similarly, if you're looking for ways to earn money on a side hustle, then food delivery is a great option for you.
One major reason for it being great is most of these companies have apps that'll help you to do your job easily and stress-free. Your job is to drive to the place of delivery and deliver the food. Here is a list of companies offering flexible food delivery jobs.
1. Uber Eats
If you're looking for food delivery jobs near me, you should consider working for Uber Eats. Uber Eats is an online food ordering and delivery platform based in America. The company also operates in virtually all the major cities of Europe, Africa, and the Middle East.
However, before you can be accepted to work for them, you need to be at least 19 years old. In the Ubereats food delivery driver job, you can earn by working with the comfort of your flexible schedules. To work with them, you will need to sign up at Deliver with UberEats.
You can also download the Ubereats driver app to keep track of your payments. The platform provides quick and hassle-free payments, usually weekly. However, you can cash out at any time.
2. Doordash
Based in San Francisco, Doordash is a logistics company that offers food delivery services from restaurants on demand. The company provides its services in over 4000 cities across the U.S. and Canada, but for selected stores.
To work with them as a dasher (a delivery driver), you must be 18 years or above, own a car, scooter, or bicycle, have a valid driving license, and have a social security number (only in the United States). You can join the platform when you apply, choose driver orientation, and give your consent to a full background check at Doordash.
In addition, after becoming a dasher, you'll need to download the Doordash app and select the delivery time slot that you're okay with working in. You can work full-time, part-time, or once in a while as an independent contractor.
Doordash pays, on average, $10- $25 per hour (for full-time workers). And any tip you get, you can keep for yourself. Dashers are usually paid weekly for the deliveries made between Monday to Sunday of the previous week.
3. Instacart
Instacart is a tech company that deals with delivery services and same-day grocery pick-up. It has over 350 regional and national retail partners whose groceries they help deliver across the U.S. and Canada on demand.
Delivery drivers at Instacart are called Shoppers. They receive orders from the Instacart Shoppers app, do the shopping, and deliver the groceries.
To become a Shopper, you'll need to sign up with Instacart. But before that, note that, apart from having a vehicle, license, phone, etc., you must be able to lift at least 50lbs with or without accommodation.
You can shop on your desired schedules without having to worry about working hours, although you're a full-service or an Instore Shopper. As a Shopper on Instacart, you're entitled to earn an average of $10-$25 per hour. They pay weekly, but it also depends on the size of the order, driver mileage, etc. However, you can choose a daily cashout option but with a fee of $0.50.
4. Postmates
Postmates is a delivery company that hires delivery drivers for various gigs such as restaurant orders, groceries, liquor, etc. To work for this company, you must have a car, motorcycle, bicycle, and smartphone. Furthermore, you must go through a background check and have a valid driver's license held for at least one year.
As usual, the payment differs due to various factors; it ranges between $14 and $25 per hour. One of the downsides is that the service is available in only a selected number of cities. However, their app for drivers will make it easier for you to reach the delivery location. Plus, there are no work-time commitments; you can work with your schedule.
5. Grubhub
Grubhub is another good platform for delivery jobs. It is a Chicago-based American online food delivery company that helps connect diners with local restaurants. It offers its services in over 2000 cities in the United States.
To become a delivery person with Grubhub, you must be at least 19 (21 and above if in Chicago or Las Vegas), have a valid driving license (for at least two years), auto insurance(if car), a valid State ID ( if using cycle), own an iPhone or Android device.
Working with Grubhub offers you the freedom to set your work hours. You can do this by downloading the Grubhub for Drivers app and starting earning. You can make nearly up to $12 per hour, and you have the right to keep the tip for yourself. Grubhub normally pays its drivers weekly on Thursdays.
6. Favor
Favor is an on-demand food delivery platform launched in 2013. They deliver anything in less than an hour across 50 cities in Texas. They deliver anything from groceries, tacos, dry cleaning, etc.
A delivery driver for Favor is called "a Runner." You can either work as a full-time or part-time runner, depending on your flexible schedule. However, to be a Runner, you must be at least 18 years of age, have valid, reliable means of transportation with a clean record, and a smartphone,
Averagely, a runner earns about $10-$18 per hour. You'll, in addition, get 100% of your tips. On this platform, you can also earn by referring your friend(s) to be a runner(s). Favor processes payments five days a week. And you can monitor all the payment deposits on the Runner app.
7. Shipt Shopper
Shipt is a delivery company owned by Target Corporation. It delivers home products, groceries, and certain selected electronics. The platform is another great answer to your search for food delivery jobs near me.
If you like interested in Instacart's job description, then it is more likely that you'll like Shipt, too, because it also primarily deals with grocery shopping and delivery. However, while the eligibility criteria are similar to Instacart, you'll be required to go through an Interview before your application on Shipt is approved.
At Shipt, an experienced shopper usually earns about $22 per hour. Shoppers at Shipt receive paychecks weekly.
8. Caviar
Caviar is an American-based online delivery platform launched in 2012. They connect customers with local diners and provide their services in most major U.S cities.
At Caviar, the food delivery job is known as a Caviar Courier. If you're 18 years or above age and have a vehicle and smartphone, you can become a caviar courier after a background check.
Couriers get the payment deposited into their bank accounts weekly. In addition, they will be given a task-based fee after every successful delivery. The couriers can also choose to receive payment instantly through the Cash App. Normally, a Caviar courier earns up to $25 per hour.
9. OrderUp
OrderUp is an online delivery company based in the United States. It is owned by one of the renowned food delivery platforms, Grubhub.
The company operates in well over 37 markets. Drivers for OrderUp earned an average pay ranging between $9 and $26 per hour. Joining the platform is pretty easy, and the schedules are flexible enough to meet your needs. So if you're looking for the best food delivery jobs near me, OrderUp is your best bet.
10. Thistle
Thistle is a nutrition and organic company delivering prepared healthy meals and beverages to the doorstep of its customers. It is a US-based company that was founded in 2014 and had retail markets in East Bay, San Francisco, Los Angeles, and West bay.
The requirements to join Thistle are quite similar to that of other food delivery jobs. However, it isn't as flexible as the others; you must be willing to commit to a regular schedule of 2-3 days per week.
At Thistle, a delivery driver is paid $15 per hour plus $0.58 per mile. For more details and applications, please visit the Thistle website.
11. Saucey
Saucey is an American-based alcohol beverage delivery app that offers an opportunity to make money delivering food. The service is available in over 40 cities nationwide, including Chicago, Dallas, Los Angeles, New York, San Diego, and San Francisco.
As a delivery driver, you deliver beer, spirits, cigars, wine, and snacks to customers right to their door. Work starts between 8:00 a.m. and 2:00 a.m, and you have to deliver in a maximum of 30 minutes.
Saucey drivers earn about $10-12 per hour. However, you can receive tips to increase your earnings. However, you can't withdraw earnings while driving for the app.
To work for Saucey, you must be 21 years or older, have a Valid driver's license and insurance, Agree to a background check, own a smartphone, and have access to a vehicle.
12. Postmates
Postmates is one of the best companies to work for if you're looking for delivery jobs. It is a delivery app that pays you to deliver food to customers, including alcohol, dry cleaning, beverages, and more.
Postmates delivery drivers complete their delivery within an hour. And the more you make delivery, the more you earn! So you have to be fast. Multiple slow trips consistently will prevent you from being able to accept new orders.
To join Postmates, you must be 18 years old, have a smartphone, and have a valid driver's license. You can also deliver merchandise if you own a bike or motorcycle in specific locations. Like most food delivery apps, Postmates requires workers to agree to a background check before starting.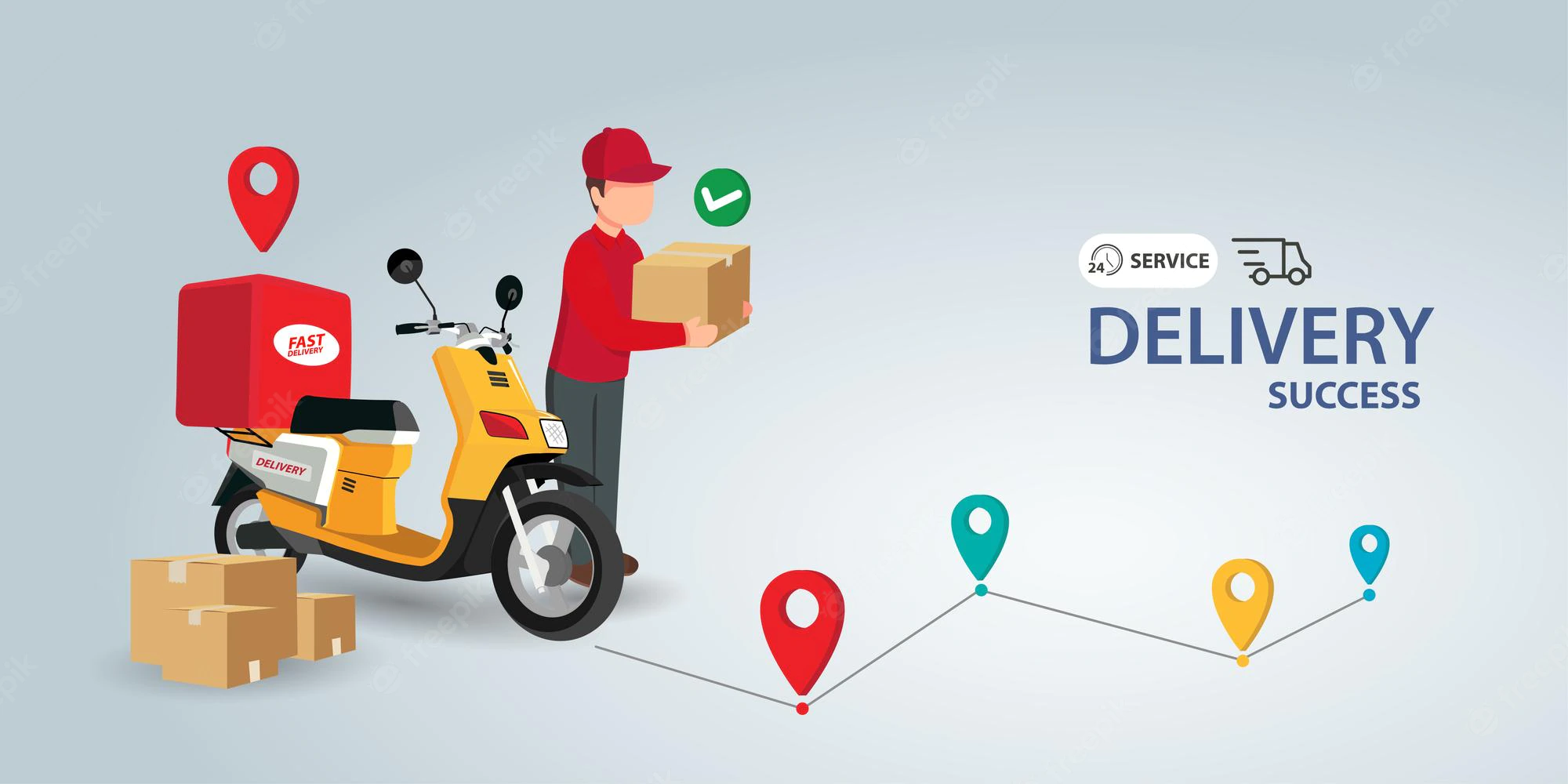 Postmates pays you for the number of times you drive, the time you wait at a restaurant, and your promptness. Delivery drivers on the platform earn an average of $20 per hour. Direct deposits are made weekly and will be in your bank account on Wednesdays or Thursdays. You can withdraw your earnings instantly, but you must have a $5 balance, and a $0.50 fee will be deducted.
13. Just Eat
Just Eat is another food delivery app that hires workers. Originally founded in Denmark, the company is now available on four continents. Over 12,000 restaurants are available in the U.K.'s Just Eat delivery companies network! The pay for Just Eat drivers is minimum wage, plus other bonuses – which could round up to be decent pay.
What makes Just Eat an exceptional workplace is the use of the company's vehicles. While you can use your car or bike, you can make use of the company's e-bike, too, as long as you have a driver's license. Using the company's car and the accompanying gear is free – provided you return it to the main hub at the end of your shift.
14. Deliveroo
Like Just Eat and Uber Eats, Deliveroo has been around in the U.S. for quite a long time, making it perhaps one of the best food delivery services. Working for them, as a good delivery person, offers you flexibility and good pay.
The driver pay is $10 to start – without
extra payments or bonuses for longer-distance delivery. However, the requirements to join and start working at Deliveroo aren't much; a reliable smartphone and your vehicle are enough.
You can use a bike, a scooter, or a car to do deliveries – as long as it has an insurance policy for usage as a delivery car. The upside for Deliveroo, unlike most other delivery apps, is that they offer free rider insurance to keep the drivers protected in the event of an accident.
15. Delivery
Unlike another app, Beelivery doesn't deliver food from local restaurants – well, not exactly. It is an app for delivering groceries, and it provides a swift and convenient service for customers – especially in the current times.
Drivers for Beelivery are required to deliver groceries from grocery stores within 60 minutes of receiving the order – which is enough to squeeze in a few orders simultaneously.
The benefits of working for Beelivery are numerous. The hours and the days of the week are flexible, and the payment is great. But the payment depends on the size of the order and the distance you travel – but the pay is average between $7 and $20 per delivery.
You can use your car or bike for Beelivery grocery deliveries or use company vehicles. However, you'll need a smartphone for work, a valid driver's license, and your car must have the right vehicle insurance policy.
16. Amazon Flex
Amazon flex stands as one of the best food delivery platforms to work for if you want to earn good pay. Though it's not a food delivery service, it has some upsides to it.
Amazon pays better than most delivery jobs and is pretty flexible. If you're interested in working for them, fill out the online application form and sign up for a gig if there are openings. Once the background check is complete, you can choose your time slots.
To work for Amazon Flex, you must be 21 or older and have a valid driver's license. In addition, you must have a smartphone and pass the background check. The average pay on Amazon Flex ranges from $15 to $25 per hour. However, some time slots offer more pay, and you can keep all the tips.
Related questions on Food deliveries
Which Food Delivery App Gives Best Pay?
Instacart is the food delivery app that pays the most, with drivers earning as much as $30 per hour. Aside from paying the best, Instacart has the best perks. Moreover, you can work for the company whether you have a car or not. Since it's a grocery delivery service, you do have to be a professional driver. The company also grants workers access to Perkspot to receive discounts on travel, hobbies, and more.
Which Is The Best Delivery Company to Work For?
With its popularity and good pay, DoorDash is considered one of the best delivery companies to work for. The company does restaurant meal deliveries, but dashers (as their delivery workers are called) can also pick up goods or groceries from local drug stores, gas stations, or other retailers.
DoorDash is available in well over 7,000 cities in the U.S., Australia, Canada, and Japan, meaning you can find many work opportunities even outside major cities. Dashers are not limited to working in their hometown, as well. They can also pick up deliveries in any city they find themselves in.
Which Food Delivery Partner Is The Best?
Uber Eats is currently one of the best food delivery services to partner with. The platform lets users order food for quick delivery and easily through their app. Similar to how Uber rides work, a driver will show up at the location you selected in the app with your order. Prepare the orders you get and wait for the driver to come to your restaurant to pick them up. Uber Eats is available for countries throughout North America, South America, Europe, Australia, Asia, and South Africa.
Frequently Asked Questions
Does DoorDash Pay Gas?
No, the DoorDash company does not pay for gas. Dashers are responsible for their vehicle and fuel costs as independent contractors. Unlike employees who occasionally get their gas expenses reimbursed by their employer, Dashers, as independent contractors, are essentially acting as their small delivery business.
Who Pays More Uber Eats or DoorDash?
Though both companies pay almost the same for every order, DoorDash pays more, considering the volume of orders and dashers. On the other hand, Uber Eats is faster in food delivery. According to DoorDash, dashers earn $23 hourly while out on deliveries, while Uber Eats drivers earn about $17 per hour.