Last updated Mar. 20, 2023 by Charles Zemub
Are you interested in purchasing a policy for term life insurance? It may be an effective means of keeping your family safe.
It can be economical life insurance and usually offers a more significant death benefit payment for the amount paid in. This can be the least complicated kind of covering. Additionally, it is often simple to get.
Compared to other kinds of policies, there are also two significant negatives to consider: Term protection is only effected for a limited time and does not accumulate financial value.
Assuming this is something you're comfortable with, we'll explain the elements that determine your rates and the features you should look for in an insurance plan before presenting you with some sample policy pricing for men and women of varying ages.
The cost of both term and permanent life insurance can differ depending on a number of factors, including the policyholder's age, gender, and overall health, among other things.
Because everyone is different, no two policies will be the same. For instance, your friend of the same age with the same coverage may pay more or less in premiums.
These are a few elements that greatly impact the cost of life insurance.
1. Coverage Type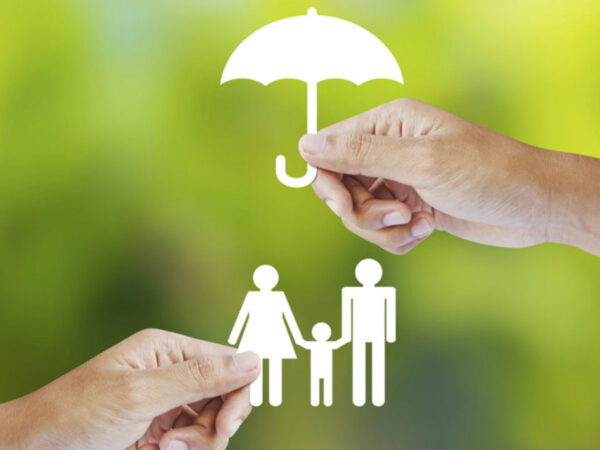 There are two main coverage types: term and permanent. Permanent life insurance may be the better choice for individuals who are in a position to pay for it, even though term life insurance is more common because it is less expensive.
2. Term Length
Term life insurance contracts may range from 1–30 years, with the norm being 10, 15, 20, or 30 years. The fewer years you get coverage for, the cheaper your premium will be, but this puts you at risk of increased costs at renewal.
3. Coverage Amount
The value of your death benefit, which is the amount of coverage you choose, is another factor that affects your life insurance premiums. The greater the coverage, the more costly it will be. However, this doesn't mean that the cheapest is always the best. Getting coverage that can sustain your beneficiaries financially after you pass is more important.
4. Age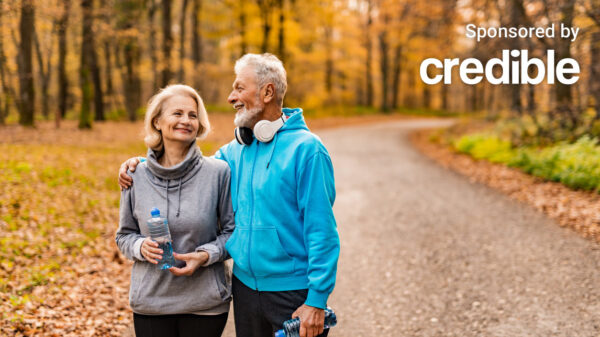 Your age has a key effect in setting your insurance prices. The older you are, the more likely you may have health problems or pass away.
5. Gender
Insurers consider gender when calculating insurance premiums. This is due to the fact that women typically live longer than men, which results in lower insurance premiums for women.
6. Health
How healthy you are also impacts your premiums. For instance, a woman of 30 years of age who is sick may wind up paying more for health insurance than a guy of 40 years of age who is well. This is due to the fact that younger woman has greater risk factors for the insurer. Generally, the healthier you are, the better your premiums are.
7. Smoking
In accordance with your health, insurers also examine whether or not you are a smoker. Smokers tend to be more at risk of lung issues and other health complications, significantly shortening their average lifespan.
Life insurance cost calculator
You will need to complete the essential areas of our calculator to assess the amount of life insurance coverage that you have.
The estimated costs of your burial, the number of income-earning years you'll want to replace for your beneficiary, the net money of your survivors, the values of your early investments and savings, the number of kids your survivor will need to support, and whether or not you want to account for funding any one-time expenses for your survivors, such as college expenses or a gift to charity, are some of the factors that need to be considered.
Remember that you are using a death benefit calculator, which means calculating an estimate of the amount of life insurance to purchase. This tool is not a premium calculator for life insurance, and it will not show you how much cash it will cost you to get life insurance for yourself.
Even if you could locate a cost calculator for life insurance, your best approach would be to get a life insurance quotation from a firm that fits your requirements.
Good Read: Whole life vs. Universal life insurance: best insurance for investing?
Term life insurance rate chart by age
Term insurance is available to everyone between the ages of 18 and 65, regardless of age. Those older than 65 cannot get it.
On the contrary, if you are single and do not yet have children, your twenties are an excellent time to begin saving money for your family's future by purchasing insurance and making other preparations.
Those in their 20s often have significantly lesser earnings and a lot of costs than people in their 30s & 40s because most people obtain their first job in their 20s and begin earning a basic amount at that time.
This is because most individuals get their first work in their 20s and start receiving a base salary at that point in their lives.
Life insurance worth the cost
According to a poll conducted by ValuePenguin, more than one-third (35%) of the total respondents did not have a policy for life insurance. When questioned further about the primary motivation for this choice, more than forty percent said that the cost of purchasing life insurance is too high for them.
In addition, more than half (53%) of baby boomers, defined as those who are now between the ages of 54 & 72, do not carry life insurance because they believe the premiums are too expensive.
The baby boomer generation is already experiencing the consequences of delaying the purchase of life insurance until later in life. Investing in coverage while you're young might be more cost-effective. When it comes to the question, "When is the right time to obtain a life insurance policy?" "While you are still young and healthy," was the response almost 37% of all people gave.
Cost of life insurance at age 62
Examining the sample premiums for a variety of life insurance plans is one of the ways that one may get more knowledgeable about life insurance. This might assist you in determining what you should budget for when purchasing life insurance based on the various plans available.
Consider looking into different life insurance if the premiums for the one you're considering are out of your price range. Acquaint yourself with the benefits of the various life insurance policies as well.
It is essential to remember that several variables determine the cost of life insurance. Your health, your way of life, the kind of coverage you choose, and other factors all play an essential role in determining the cost of your life insurance policy.
In your best interest, seek your own life insurance quotations from several firms based on these considerations.
Frequently Asked Questions
1. How much does whole life insurance cost?
According to average life insurance prices from Quotacy, a life insurance agency, a $500,000 whole life insurance policy for healthy 40-year-old costs $5,728 a year. A 20-year, $500,000 term life insurance policy may cost the same applicant $315 yearly.
2. How much does life insurance cost per month?
For a healthy 40-year-old, a $250,000, 10-year life insurance policy premium is between $15 and $17 per month, as financial reports.
3. What is the average amount of term life insurance?
A typical premium for life insurance is about $26 per month. Based on Quotacy statistics, this is what a 40-year-old would pay for the most popular combination of term length and face value on the market: a 20-year term with a face value of $500,000.
However, life insurance premiums may vary widely depending on factors including the applicant's age, health, and the insurer's underwriting practices.
4. Is it better to get a term life or whole life?
While term life insurance covers you for a certain amount of time, whole life insurance protects you for the rest of your life as long as you maintain paying your premiums.
5. What is the minimum amount of term life insurance?
Although most insurance providers set their "term" coverage minimum at $100,000, others may go as low as $25,000 or $50,000. Before committing to one, you should consider alternative possibilities and consider the advantages and drawbacks of plans with low minimums.
6. What age does most term life insurance end?
In many cases, the age at which you may purchase a term life insurance policy will be capped by the insurance provider. The typical age range for this is 80–90.
7. Is term life insurance worth getting?
Compared to whole-life policies, term life insurance policies are substantially more cost-effective. just because term life insurance has no immediate monetary value. The insurance only pays out if the policyholder dies within the policy period.
8. Can you cash out term life insurance?
Since term life insurance plans do not build up cash value during the period they are in effect, their coverage cannot be withdrawn at any moment.
Summary
Consider purchasing term life insurance as an alternative to whole life insurance if you are concerned about being able to afford the significantly higher monthly payments associated with whole life insurance. Term life insurance policies typically have lower premiums than whole life insurance policies.
If one looks enough, there are a few parallels between this and vehicle insurance. You will unlikely use it; if you do not, the money you paid for the membership will be seen as having been wasted.
However, if you do not use it, it will be deemed that you have used it. Nevertheless, even if the worst thing that might happen occurs, you will still have control over the situation.