Last updated Aug. 12, 2022 by Jessica Green
Shipt is one of the most widely used grocery delivery applications today. It is a legitimate organization that compensates you for shopping for groceries and delivering goods to customers.
This article reviews Shipt Shopper and highlights everything there is to know about it.
What is Shipt?
Shipt is a supermarket delivery service that allows users to place orders for goods and have them delivered directly to their residences.
Shipt, which was founded in 2014, was bought by Target in 2017 and is now a subsidiary of Target Corporation.
Even with its headquarters in Birmingham, Alabama, Shipt has operations in other states.
Shipt not only enables consumers to get food from well-known retailers such as Costco, PetCo, and CVS delivered to their homes, but it also provides an opportunity for individuals to make additional money via the service.
Join the Shipt Shopper program and earn money by delivering groceries to people who made an order.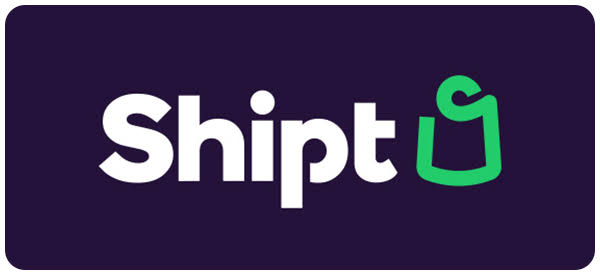 How to Earn Money With Shipt
Earning money with Shipt is easy. This section provides a step-by-step guide on how to make money from delivering food on Shipt.
Step One: Get Registered
Visit the Shipt official website and get registered as a Shipt shopper. It takes a few minutes to do this.
To become verified as a Shipt Shopper, you must meet the eligibility requirements listed below:
Must be above 18 years before registration
Must have a valid driver's license and vehicle insurance
Must have a car in good condition
Must have a thorough understanding of produce selection
Must be able to lift items above 40 pounds
Must possess an iPhone (iOS 10 or newer) or an Android smartphone (5.1 or newer)
In order to be verified, you'll need to enter some information about yourself. To become a Shipt Shopper, you'll need to possess problem-solving skills, communication skills, and decision-making skills.
As part of the application process, you will be required to upload a video file where you tell Shipt about your communication skills and app knowledge.
As part of the process, you'll be required to sign the Shipt Shopper agreement, which explains the ground rules for achieving success as an independent contractor for Shipt.
Once you've completed the application process, you will receive a response after some days from the Company's Recruiting Team.
Step Two: Get Started
Once you have been verified as a Shipt Shopper, you will be mailed a Shipt card that comes with a Shipt Shipt at no cost. In most cases, you'll receive this package within three to five business days after being accepted.
According to the company, wearing the Shipt customized shirt isn't a must. But it is important in order to be differentiated and recognized by clients who place orders.
To get started as a Shipt employee, you need to download the Shipt mobile app. After signing up, an invitation to join the Shipt Shopper Hub will be sent to you.
This invitation contains guides on how to get started, links to an optional online course, and every other thing you need to know.
After you receive this invite, you can get started as a Shipt Shopper.
Step Three: Get Paid
Shipt pays its Shoppers every Friday by a direct deposit which is a convenient method of payment.
Customer service representatives are compensated on a per-order basis, and they are also given the option to earn tips and incentives.
Note that Shipt does not deduct any taxes from your weekly wages. As a result, you are an independent contractor who is responsible for your own tax preparation and filing.