Last updated Mar. 1, 2023 by Peter Jakes
Do you want a cashback app that is worth your time? What about one of the industry's oldest? Learn more about the cashback app ShopAtHome in this in-depth review, and whether it is a legit or scam cashback site.
Unless you've been living under a rock, you know that some fantastic earning opportunities are available online today. For example, you can earn money by completing microtasks, taking surveys, and playing games.
ShopAtHome is a website that offers cash back on purchases made through the site. It is a cashback site enabling users to earn money back online purchases. But is it a legit cashback site, or is it a scam?
This article will take a closer look at ShopAtHome and review everything you need to know about ShopAtHome.
Related: Ultimate Rebaid Review! (Save $ 100's)
What is ShopAtHome?
ShopAtHome is a website that pays you a percentage of your purchase via its app. This site is affiliated with many online retailers.
You'll be offered a cashback if you purchase a product from one of its online retailers via ShopAtHome.
The percent of cashback you receive depends on the retailer store you purchase from. Most stores give you 1% to 40% cashback on your purchase investments.
To become eligible for ShopAtHome cashback services, you must create an account and start shopping via its site.
How ShopAtHome Works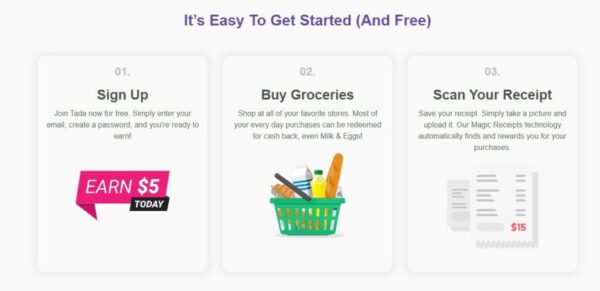 ShopAtHome is one of the most popular online shopping destinations that offers customers a unique and convenient online shopping experience.
With ShopAtHome, you can shop for your favorite products from the comfort of your home and save money while doing so. Here's how it works:
When you visit the ShopAtHome website, you'll find various products from different categories, including clothing, home goods, electronics, and more. You can browse by category or search for specific products. Once you find a product you want to buy, click on the link to view more details.
When you're ready to buy, click the "add to cart" button and follow the instructions to complete your purchase.
Your order will be shipped directly to your door, and your purchase is secure and private. In addition, you are protected by ShopAtHome's Buyer Guarantee and a 100% satisfaction guarantee. To learn more about the ShopAtHome Buyer Guarantee, visit ShopAtHome.
After you purchase an item via ShopAtHome, you'll receive a percentage of that purchase back in a cash rebate.
How to Sign Up for ShopAtHome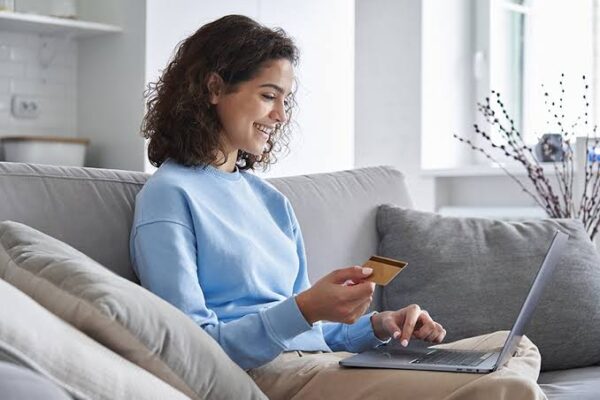 ShopAtHome's sign-up process is simple and straightforward. It will only take a minute to complete it and become a member of their website.
All you have to do is click the free sign-up button on their homepage and log in with your Yahoo, Facebook, Twitter, or Google+ account. You won't have to remember any additional login information to access your account.
You can join the site using your existing email address and create a new password.
The app will also sync with the email or social media account you used to sign in, sending all necessary updates to your inbox.
Pros of ShopAtHome
With ShopAtHome, you can earn cash back on your purchases, and there is no limit to how much you can earn.
When it comes to making online purchases, there are different options to choose from. One of the best and most convenient options is ShopAtHome.com.
Here are some of the pros of using this service:
Convenience: One of the biggest pros of ShopAtHome is its convenience. You can easily search for the items you want and purchase them without leaving your home. In addition, you can access ShopAtHome.com from anywhere with an internet connection.
Easy payments: Another benefit of ShopAtHome is its fast payment services. It also allows you to make payments with checks, credit cards, debit cards, or cash.
Variety: Another big benefit of ShopAtHome is its variety of products. You can find any product on the site, from clothes and accessories to electronics and home goods. This makes it an excellent one-stop shop for all your online shopping needs.
Free shipping on most items: Another benefit of ShopAtHome is its shipping policy. ShopAtHome, like some online retailers that have ways to get free shipping supplies, can give you free shipping on most items you purchase. To access the free shipping service, you'll need to ensure that the product you are buying meets ShopAtHome's free shipping policy.
Cons of ShopAtHome
ShopAtHome is a great way to save money on purchases, but it has a few drawbacks. Here are the cons of ShopAtHome:
Lack of good deals. ShopAtHome partners with certain stores, and you may not be able to find the best discount on the item you're looking for.
Inaccurate Search Menu: When you type in the name of a product in the search menu, ShopAtHome will sometimes show you a list of stores that don't offer the product.
Cashback offers are not always available.
The FAQ section contains limited information.
Not available to a global audience
How To Make Money With ShopAtHome
Everyone wants to know how to make money with this ShopAtHome app and whether those methods suit their needs. As a result, this is an important part of our ShopAtHome review, which will help you decide whether ShopAtHome is legit or a scam.
Unlike traditional cashback apps, which offer limited saving options, ShopAtHome offers a variety of options. Here's a detailed breakdown of each of them so you can pick the best one for you.
Get ShopAtHome Rewards

ShopAtHome's main money-making tools are its cashback offers. You can easily get cashback on your purchases when you know where to look.
First, log in as a member and navigate to your dashboard. Then, click the "view offer" button to view the list of offers and the terms and conditions for each one.
If you like a cashback offer on the list, simply click the button and notify the retailer that you're purchasing through ShopAtHome. Then, you will be taken to the retailer's website to continue shopping as usual.
Remember that you will not receive cashback if you visit the retailer's website after viewing the offer and buying the same product. As a result, you must navigate the site to find your desired brand.
After completing the purchase, you will receive the cashback amount specified in the offer.
However, the amount will not appear on your dashboard immediately because the platform needs time to verify your purchase.
Get Paid To Take Surveys with ShopAtHome
This feature distinguishes ShopAtHome from other cashback sites. There are many cashback rebate sites out there, but there ain't many that offer paid surveys, but ShopAtHome does.
However, this does not imply you will have access to many surveys daily, as you would on a legitimate survey site.
Furthermore, most of their surveys are preceded by qualifying questionnaires, which can be time-consuming. However, if you complete a survey on their website, you will be paid right away.
They also give you five cents even if you cannot complete the survey, which is very thoughtful.
However, if you are disqualified from more than five surveys in a single day, you will not receive any additional disqualification payments on that day. If disqualified, other best survey sites pay cash instantly.
Get Referral Program Bonuses with ShopAtHome
Just like sites that pay you to refer friends, you can also make money on ShopAtHome by referring it to your friends and family. You will receive a $5 bonus if your referral signs up for the platform using your link and makes a verified purchase within 30 days.
We like their referral program because it rewards you and your friend who joined through your link with a $10 bonus from the platform.
To begin earning money with ShopAtHome Tell A Friend, simply copy your unique link and share it on Twitter or Facebook.
You can increase your visitors by sharing their banners on your social media accounts.
ShopAtHome Features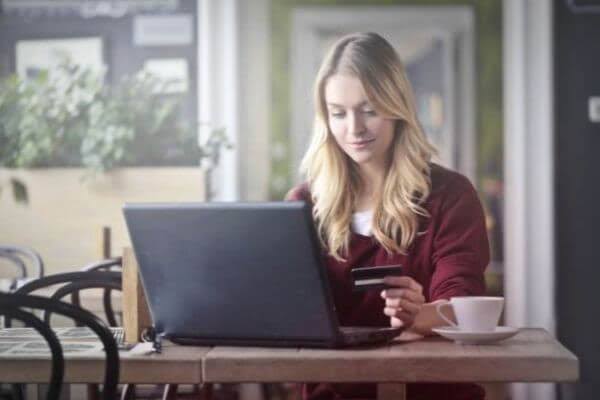 ShopAtHome App
The best thing about ShopAtHome is that it has a mobile app like many other cashback sites. So, you can check the app ones d the go for deals, discounts, and coupons, like ShopAtHome Payments.
Another thing we like about ShopAtHome is that its payment system is simple and clear. What you earn from their cashback offers, coupons, discounts, and surveys will go straight to your member's portal on the site.
After a while, you can turn your earnings into cash or gift cards. To get paid in cash, you'll need to reach the site's minimum threshold of $25.
Get a Unique gift card with just $10
Here's some good news: even if you've only earned $10, you can use the platform to get a unique gift card.
If you're wondering how much money you can make on the site, you're in for a pleasant surprise. ShopAtHome's cashback percentages on all their brands are pretty high compared to other cashback sites.
So, depending on how much you spend, you can quickly get $10 to $25 cash back each time you shop, depending on how much you spend.
ShopAtHome works with well-known stores like Amazon, Best Buy, Target, and Walmart. This is the best part. This means you can buy everything you need from one of the partner brands, from every day groceries to luxury items.
Also, the presence of many brands and stores means there are always lots of deals for you.
Before you buy something you need, you should check the app or website to see if the advertised discounts are still valid. So, you'll never miss a chance to get cashback.
ShopAtHome User Reviews
Positive Review by ShopAtHome Amazon Users
"Okay…so I LOVE Shopathome.com. I like that I can shop online at the stores I normally would (at least most of them) and get a percentage back from my purchases! Let me tell you when I got a check after my Christmas shopping online. It made it all worthwhile. I've…" Bonnie, U.S
A MUST-HAVE straightforward and comprehensive shopping and saving app: Shopathome.
" I use this on my Kindle Fire as well as the chrome browser extension. The app works much better and is one of my favorites regarding shopping and saving. Everything is pretty straightforward. When you click on any of the listed featured stores (compiled from your… " Mobrinkley, US
" Great app. I use this app to make extra money when I order from stores online. You go to this app before you order and find the store you will order from. This app will give you an extra percentage or discount off of your purchases. It is a great way to make money off…." Sandra, U. S
Negative Review by Complaint Board Users
"Cashback not credited
I have earned over $ 5 000 in cash back for the last seven years, using 6 or 7 different cashback sites, so I know the rules and am always very careful.
Please, be careful, too, when using ShopAtHome as your cashback platform. I have experienced so many problems with" TheRealJC, U.S.
"Offers big rebates, but won't pay after the purchase
ShopAtHome ripped me big time by paying me rebates I had earned through their site. After I made the purchases(Puritans Pride)through SAH, I wasn't getting paid the rebate, so On their site, I used their trackback to prove that I used their site to make my purchases, but they claimed that when they contacted Puritans Pride that I went direct through… " Bill Zeromski, U.S
"110% guarantee not received.
They cheated me out of the 110% guarantee I requested the day I placed a large order. I am absolutely positive that I did everything correctly and should have been awarded an additional 4.8% savings on my order. The so-called "customer service" claimed that I never sent a request in for a 110% guarantee, when in fact I did it 2X just… " Michael Pes, US
ShopAtHome Review: Is it Legit or a Scam?
Our verdict is that ShopAtHome is a legit site that offers online shoppers the ability to earn cashback on their purchases.
The ShopAtHome coupons are good; however, the fact that getting cashback isn't always easy, as many users say, is definitely a problem that SAH needs to fix.
The site has been around since 1999 and is one of the oldest and most well-known cashback sites. ShopAtHome is legit, but there are a few things to be aware of before using the site.
Firstly, ensure you are registered with ShopAtHome through a legitimate referral link. Unfortunately, there are lots of scammers who use ShopAtHome referral links for fraudulent acts.
Secondly, not all retail stores on ShopAtHome enable you to earn cashback for your purchase. Therefore, before purchasing from a retail store listed on ShopAtHome, you need to verify if the store allows you to earn cashback.
ShopAtHome Alternatives
BeFrugal
It would be best to consider joining BeFrugal, a high-paying cashback site. The site is extremely popular, and it not only gives new users $10 when they sign up, but it also gives a $10 referral bonus.
Because the platform has over 5000 retailer partners, you can earn cashback on almost every purchase you make.
Rakuten
Rakuten is a legit site that gives each new member a $10 bonus. It was formerly known as Ebates. It's easily one of the most popular cashback sites out there.
Besides that, along with valid cashback offers, the site automatically applies coupons and discounts to all purchases when you download it as your browser extension.
TopCashBack
This well-known cashback site will pay you $15 just for signing up.
Furthermore, it ranks first in terms of quick, instant payments. TopCashBack currently operates only in the UK but will open up soon for visitors worldwide.
Is ShopAtHome For You?
But the site does have some bad things about it. The interface hasn't been updated, so it looks old and is hard to use.
Also, there aren't enough cashback offers, which is a big problem because that's how the site makes money.
In the end, the choice is completely up to you. If the downsides bother you, you can go to other cashback sites with better deals. On the other hand, you should try ShopAtHome if you think there's nothing to lose.
Before signing up for any online cashback site, you should always ensure you've done your research. This can save you time and help you avoid possible scams.
Related: QuickRewards Review: Is it Legit?
Bottom Line
ShopAtHome is a legitimate cashback site that offers users rewards for shopping online.
The site is easy to use and is affiliated with many online retail merchants. So if you want to earn cashback for shopping online, ShopAtHome is a good option. Overall, ShopAtHome is a legitimate site that can help you save money on your purchases.
It gives you great ways to make money, like coupons that save you money, cashback deals, referral bonuses, and paid surveys. Also, the website pays out quickly in cash and gift cards.
Frequently Asked Questions
Q: What is ShopAtHome?
ShopAtHome is a website allowing users to browse and purchase items from online retailers. In addition, the site offers a variety of deals and discounts on items from other stores, and users can also earn cashback on their purchases.
ShopAtHome also has a section where users can find coupons for different stores.
Q: How does the cashback system work?
The cashback system allows customers to earn money by spending it. Stores participating in the program will give a percentage of a customer's purchase back in cash. The rate can vary but is usually around 5% of the total investment.
Sign up for a store's loyalty card or download an app to take advantage of the cashback system. Then, they can start earning rewards on every purchase they make. Tips are usually given as points, which can redeem for cash or other items.
Q: Can I really get Cashback on ShopAtHome?
Yes, you can. ShopAtHome is a website that allows you to shop online for items and receive cashback on your purchase. You can also find discounts and coupons on the ShopAtHome website.
Q: How Do I start using ShopAtHome?
To use ShopAtHome, you need to create an account. Once you have created an account, you can begin shopping.
When you are ready to checkout, select ShopAtHome as your payment method. You will then be redirected to the ShopAtHome website. After you have completed your purchase, your cashback will be deposited into your ShopAtHome account.
Q: Will I receive cashback if I cancel my order?
You can cancel your order if you don't get your package within the time frame given for each product. Unfortunately, orders are sometimes sent out before we can cancel them. So, if you cancel your order but still get the package, email us, and we'll figure it out!
Q: What happens if I receive the wrong item?
If your order is the wrong size, color, broken, or otherwise not what you wanted, just let us know, and we'll refund you or try to get you the product you wanted.