Last updated Dec. 20, 2022 by Jessica Green
Like every other reward platform, QuickRewards promises to pay its users for partaking in surveys and completing various tasks.
However, the question remains! Is it legit and reliable? Does it pay money to its users? This review covers everything about QuickRewards and other get-paid-to platforms.
Quick Rewards Review
QuickRewards is a great reward program that pays its users cash reward for participating in everyday activities.
Here are some of the features of QuickRewards:
Earning Potential: Signing up on QuickRewards makes you eligible to earn money from engaging in various activities. When you complete a task, you will receive a "quick point" reward that converts to cash.
Payment Process: Unlike most reward apps, QuickRewards doesn't have a minimum withdrawal amount. It allows you to redeem your quick points for gift cards or cash. Payments are made via PayPal.
Pay Per Survey: QuickRewards pays its users for each activity they partake in. The amount you receive depends on the duration of the exercise you engage in.
Security and Credibility: To prevent fraudulent activities, QuickRewards prevents the use of VPNs by its users. In addition, QuickRewards requests a Social Security number from users who make over $600 yearly. This is for tax purposes.
Is QuickRewards Real?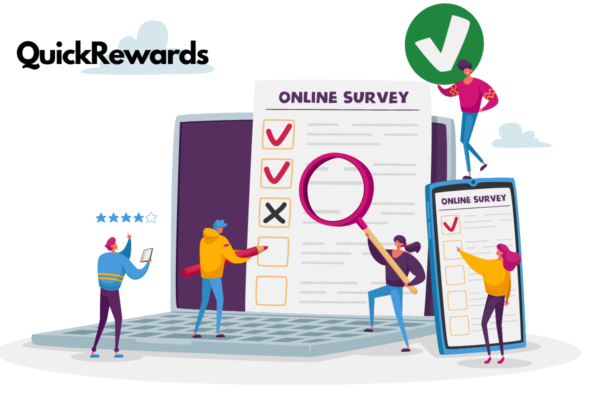 Yes! QuickRewards is a real and legit "get paid to" platform. It offers a legitimate way to make money on the internet.To start earning on QuickRewards, you have to sign up and partake in any activity listed on the platform.
Since its founding in 2002, QuickRewards has given out over $7 million as a reward to its users who partake in activities such as watching videos, reading email messages, participating in surveys, playing games, and more.
There are lots of money-making opportunities on the platform. However, partaking in surveys is the best way to generate the most cash. Most businesses pay a good amount of money QuickRewards in order to get customers' data on a product or service. Hence, a survey is the best paying.
Once you receive your "quick points," you can convert them to cash, gift cards, deals, or coupons. Cash payments are made within 24 hours. In addition, QuickReward's gift card can be used in more than 50 well-known stores.
QuickRewards is only available to residents in Canada and the United States. Here are some key features of QuickRewards:
Absence of Minimum Account Withdrawals: If you make $0.01 on QuickRewards, you are allowed to withdraw it. This is different from other reward sites.
Quick Payout Time: If you request a payout, you will receive it within 24 hours.
Multiple Earning Options: QuickRewards allows you to make money from participating in numerous but simple activities.
Referrals: For each user you invite to QuickRewards via a referral link, you will receive a $3 cash reward.
What are Quick Points?
QuickRewards uses the point system to reward its users. When a user completes a task, they get rewarded with points. These points are called "Quick Points."
Each quick points represent a fraction of a cent. This means that every 100 quick points are equivalent to $0.01, and 1000 quick points equal $0.10.
To make $10 on QuickRewards, you must accumulate 100,000 quick points.
Quick points convert automatically to cash whenever it reaches a 100 minimum. So, for example, if you complete an offer and get rewarded with 145 points, 100 quick points will be converted to $0.01, and the remaining 45 points will be left in your balance.
Quick Rewards APK
Unlike most "get paid to" platforms, QuickRewards has a mobile application available for Android and iOS devices. In addition, it also has an official website.
The QuickRewards APK is free and accessible on the Google Play Store and consumes only 10MB of your phone storage.
Although it's accessible, only United States, United Kingdom, and Canadian residents can complete offers and get paid.
On the Google play store, QuickRewards has over 100+ installations, and it recently released a 1.0 version. However, due to recent upgrades, the QuickRewards app may not operate efficiently on devices below the Android 5.0 version.
Frequently Asked Questions On Several Other Reward Programs
Is Greenpanthera Legit?
Green Panthera is a reward platform that pays users for engaging in seemingly normal activities. However, due to the lack of information on the parent company of Green Panthera and how long it has carried out operations, many have regarded it as a scam.
So, Is Green Panthera legit? Well, there is not enough information to classify this platform as legit. However, there has been a mix of reviews from users who used the platform.
Many claim the website is legit and pays up to $1 for each survey, while a minority regards the platform as a scam.
On TrustPilot, Green Panthera has a 2.1-star rating from less than 200 reviewers. Less than 15% of reviews are good; the rest are negative.
Most of the reviewers complain about how long it takes to earn up to $30, and many users also point to cases where the company deactivates user accounts with lots of earnings.
How Much Can You Make With KashKick?
KashKick users can earn an average of $0.5 to $2 for each survey they complete. The amount you make from participating in KashKick surveys depends on the survey's duration.
Surveys on KashKick take between 10 to 20 minutes to complete. With a payment rate of 5 cents to $2, KashKick users can make up to $50 per month, depending on how dedicated they are.
KashKick offers users a $5 sign-up bonus, but you can earn more by signing up for its delivery service.
KashKick has a minimum account withdrawal policy. You must earn a minimum amount of $10 in order to request a payout. Payments are processed bi-weekly and are made via PayPal.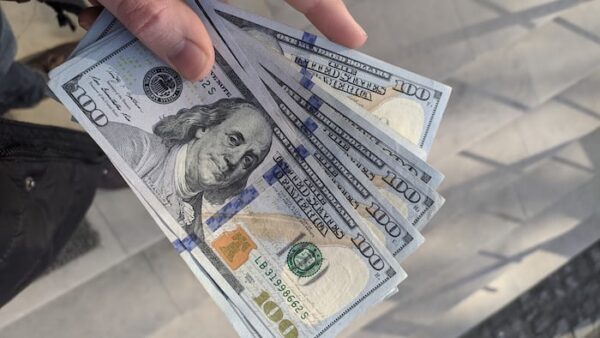 Timebucks Real or Fake
Timebucks may not be as popular as Survey Junkie or other reward platforms, but it is real and not a fake or scam.
It is a GPT (get paid to) site that pays its users for watching videos, completing offers, solving a captcha, downloading a free app, takings surveys, and more.
Timebucks was established in 2014 by a company in the United Arab Emirates; however, it was acquired by the Australian Clearing Pty company and has operated with little to no changes.
Timebucks is well known for the multiple money-making opportunities that are open to users. It stands out from other GPT platforms in this regard.
Nevertheless, the payout on Timebucks is low compared to other "get paid to" platforms. But one thing is sure, Timebucks is real and not fake.
Are Flash Rewards Real?
After seeing the various FlashRewards ads promising to give out $750 worth of gift cards to users who sign up, you must be curious to know how legit and real FlashRewards is.
FlashRewards is a real "get paid to" platform that offers gift card rewards to users who complete tasks and offers on the platform.
The platform was founded in 2014 and has given over $12 million to its users who complete the assigned tasks.
If you sign up on FlashRewards and complete the requirements, you will be rewarded with cash or gift cards. Completing a task can take several hours or days.
FlashRewards has a 4.1-star rating from over 2000 reviewers on TrustPilot. Over 73 percent of the reviewers gave out positive feedback.
How long does it take for KashKick to pay you?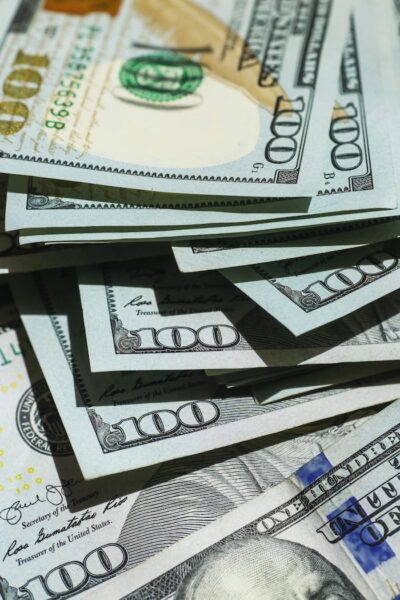 KashKick pays its users bi-weekly. You can request a payout if you have accumulated enough to meet the KashKick minimum threshold amount. You will receive your cash during its pay period.
How much can you earn on viggle?
The amount you earn on Giggle depends on how long you watch a video, the type of show you watch, and more. On average, you can earn up to $60 per month.
Conclusion
Reward platforms are not a "get rich quick" scheme. They do not pay enough to buy a house or pay for tuition. However, if you are in need of legit reward platforms for quick cash, you can check out QuickRewards, KashKick, FlashRewards, and Timebucks.