Last updated Mar. 5, 2023 by Charles Zemub
Email service providers (ESPs) are a fantastic way to stay in touch with your customers, but you might be a little overwhelmed by the hundreds of ESPs. So we've compiled this list of the best email services for small businesses.
1. Constant Contact
Constant Contact is a cloud-based email marketing service that's been around since 1999. It has more than five million customers and offers a variety of plans to fit your needs, including free trials and free templates.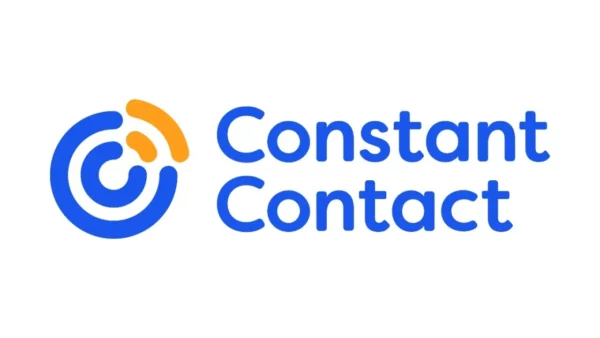 While it doesn't offer as many bells and whistles as other services, Constant Contact works well for simple needs like newsletters or event notifications. In addition, the software is quick to set up and easy to use, making it ideal for small businesses with less technical know-how.
2. Sendinblue
Sendinblue is another email marketing provider that is perfect for small businesses. Sendinblue offers a free plan, ideal if you're starting with your company and don't need all the bells and whistles.
The free plan comes with up to 500 email addresses and 10,000 emails per month, so it's great for getting your feet wet in email marketing before investing in something more expensive.

Sendinblue also offers a 30-day free trial, so you can try out their service before making any commitments. It also gives you access to all their features, like unlimited templates, detailed reporting tools, and easy integration with other apps (such as Zapier).
If you sign up long-term after the trial period is over, there are no contracts either – meaning you can cancel at any time without incurring early termination fees! However, Sendinblue requires payment upfront, so ensure this works within your budget before signing up for anything longer than two months at most."
3. AWeber
AWeber is a popular email service provider for small businesses. It offers a wide range of features for email marketing, including autoresponders, landing pages, and more. AWeber is a good choice for small businesses just starting with email marketing.
4. ConvertKit
ConvertKit is another great email service provider for small businesses. Like MailChimp, ConvertKit has free and paid plans that start at $29 per month. While the free program isn't as powerful as some other tools on this list (like Drip), it's still not bad, considering you can create up to 1,000 subscribers with it.

The best part about ConvertKit is its powerful automation engine and beautiful templates. If you're looking for an email marketing tool to help you send targeted emails based on specific actions your customers took (such as opening your emails), this might be the right choice.
ConvertKit also offers many integrations with third-party apps such as WordPress, Google Analytics, and Zapier so that you can easily connect all your services in one place!
5. HubSpot Marketing Hub
HubSpot Marketing Hub is a comprehensive marketing tool that helps you to create, automate and measure your marketing campaigns. It is an all-in-one solution to manage your customer contact channels (email, social media, and online display ads) in one place.
HubSpot Marketing Hub is a great service for small businesses, especially if you are starting. The $200 per month price includes unlimited customers and contacts with endless emails, making it affordable for any small business without paying exorbitant fees like their competitors (MailChimp at nearly $900/month).
6. GetResponse
If you're looking for a reliable email marketing service provider, GetResponse is a good choice. This service offers all the features small businesses need to grow their customer base, including drag-and-drop email templates, email list segmentation, and email automation.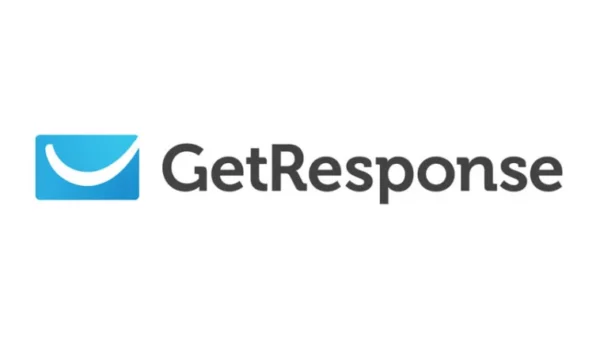 The GetResponse interface makes it easy to create engaging emails that will keep your readers interested in what you have to say. You can also use GetResponse's intuitive analytics dashboard to see how well each campaign performs or determine which ones should get more attention next time.
7. SendPulse
SendPulse is an email marketing tool that can send newsletters, marketing emails, and transactional emails. It's a cloud-based email marketing tool that can be used to send newsletters, marketing emails, and transactional emails.
8. Drip
Drip is one of the most popular email marketing platforms, and it's no wonder why. It has a lot of features that make it perfect for small businesses.
Here are some of the reasons why we think Drip is an excellent choice:
First, it's easy to use. The interface is clean and simple, so you don't have to spend hours learning how to navigate the system.
Many pre-built templates are available for you to choose from so that you can get started quickly without having to write any code yourself or hire someone else to do it for you (which could cost a fortune).
It's affordable! You can try out their free plan, which includes up to 2,000 subscribers or $500 worth of monthly emails sent out each month before upgrading your account by paying just $50/month plus whatever it costs based on volume over time (for example, if emails cost $0.10 then sending 100k emails per month would be $1 worth).
9. ActiveCampaign
ActiveCampaign is a great option for businesses that need more advanced email marketing features. MailerLite is a good option for companies that want to send up to 12,000 emails each month.
Sendinblue is a good option for growing businesses that need expert email marketing support.
10. MailerLite
MailerLite is a good choice for small businesses. The company has a good reputation for customer service and offers a 30-day free trial. MailerLite also provides a free plan that includes up to 500 subscribers, 1,000 emails per month, and unlimited contacts.
Best email hosting for small business
If you're looking for the best email hosting, many options exist. We can't tell you what will work best for your business, but we can tell you how to choose the right one.
What is the best provider for a business email?
A good provider should offer a variety of features and benefits that will help your business grow. They should also have an easy-to-use interface that simplifies keeping up with important emails while saving time and energy on other projects. The most popular providers include:
Mailchimp
Zoho CRM
Constant Contact
Free email hosting
Free email hosting is the most basic option for your business. It's super simple, but you should know some serious limitations.
Security: Free email hosting isn't as secure as paid options. This can lead to spam filters flagging your emails and more time spent on customer support.
Reliability: Free email hosting isn't as reliable as paid options. Your employees may experience delays when sending or receiving emails, or they might not receive all—both of which are bad for business!
Customization: Free email hosting isn't customizable like paid options, which means you'll have less control over design, features, etc., and also limits use cases such as custom domain names
Frequently Asked Questions
What is the best provider for a business email?
Choosing the right email service provider (ESP) for your business can be challenging. There are so many options and different features to consider.
How do you know the best email service provider for a small business?
Here are some things to think about before choosing an ESP:
What email marketing solution best fits your needs? Are you looking for a basic email marketing tool or something more robust? Do you have multiple lists and need to segment them into various sections of your customer base? Are emails important to be sent out in real-time, or does this feature not matter as much to you? And what about social sharing capabilities—is that something that matters most to you?
How does each ESP compare prices, features, and functionality with other providers offering similar services at lower prices? You might find some surprising differences between offerings from providers offering similar services at lower prices than some companies charging three times as much.
Is Mailchimp the best email service provider?
Mailchimp is a great choice for small businesses. The email marketing platform is easy to use and has an intuitive interface with many useful features for small businesses. Mailchimp integrates well with tools like Google Analytics, Zapier, and Salesforce CRM.
Its automation features are excellent for automatic follow-ups after someone purchases something from you or signs up for your email list.
You can also create different automated email templates based on date or time (like holiday greetings), so you don't have to make these messages every year or month manually!
What is the best email domain to use?
Email domains are the foundation of your email strategy. The best domain to use depends on your business and marketing goals, so we've compiled a list of our top picks for the best email domains for all types of businesses.
If you're looking for an email service provider (ESP), click here to see our list of ESPs and how they stack up against each other.
Is there a better Mail than Gmail?
While Gmail is the most popular and secure email service provider, it's not necessarily the best. MailChimp may be right if you want a more affordable option or more control over your message management and campaign tracking.
MailChimp is an easy way to design beautiful emails that reach customers on all devices—including desktop, mobile web, iOS, and Android devices.
They offer a drag-and-drop builder tool with prebuilt templates ready to go in just minutes — so you can send professional-looking emails quickly. Their free plan gives you 2k subscribers and 12k monthly emails sent (and they offer paid plans if those numbers aren't enough).
What is the safest email provider?
In general, we recommend Gmail as the safest email service provider. It offers both excellent security and ease of use, making it easy for even non-technical users to get started with online communications.
The key benefit here is that Gmail has built-in two-factor authentication (2FA), meaning that someone cannot access your account unless they know your password and a unique authentication code generated by Google Authenticator on their phone.
This provides high protection against unauthorized access to any account linked directly or indirectly through Google's servers (such as those belonging to family members).
Why is Mailchimp so popular?
Looking at what the big names in web design offer, it can feel like you're not getting anything special. What's the difference between making a website with Squarespace or Weebly versus WordPress? Or even Shopify or Bigcommerce? When you dig into these services, there's usually not a lot of difference. The main differences boil down to a few things:
The setup process: How easy is it to get started? How many steps are there in the process? Are there different options for different types of users (e.g., do you need a coding background to use it)?
Summary
Email marketing is a valuable tool; there are many options to choose from when choosing an email service provider (ESP).
Email marketing is a great way to reach customers and promote your company. An ESP makes it easy to send email campaigns, but choosing an ESP can be confusing. There are many options to choose from, so you must understand what each provider offers to find the best one for your business. Here are our top ten picks for email service providers:
[Aweber](https://www.aweber.com/)
[Mailchimp](http://mailchimp.com/)
[Constant Contact](https://www.constantcontact.com/)
I hope this list of the best email service providers will be helpful when you decide which one is right for your business. There are many options out there, and it can be overwhelming, but I think we've done our best to narrow it down to a few of the best ones that won't break your budget or get lost in all those annoying marketing emails.