Last updated Dec. 13, 2022 by Jessica Green
With thousands of online reward sites, it can be challenging to discover one that is legit and not a waste of time.
PrizeRebel is one of the many paid survey and reward platforms that offer people a legitimate way to make money online. Here's a review of everything you need to know about PrizeRebel.
PrizeRebel Review
If you're yet to try out PrizeRebel, here is how to make money on the platform.
Participate in Paid Surveys: Once you create an account on PrizeRebel and decide to earn through paid surveys, PrizeRebel will provide you with a list of surveys to participate in. For each survey you complete, you will be rewarded.
Paid Offers: For each task you complete, PrizeRebel will reward you; hence it's called paid offers. In most cases, you may be required to visit a website, purchase from an affiliated store, or register on a site.
Watch Videos: On the PrizeRebel platform, there's a section that rewards you for every video or ad you watch. There are no limits to the number of videos/ads to watch.
Play Games: If you play some of the games recommended by PrizeRebel, you will receive some rewards. When you advance to a new level, your bonus will increase.
Referrals: You will receive a reward for each friend you invite to PrizeRebel. PrizeRebel will provide you with a referral link. You will be compensated each time a person joins the platform via your link.
Daily Challenges and Raffles
Contests
Lucky Number Game
PrizeRebel App
Unlike some survey and reward platforms, PrizeRebel does not have a mobile application for Android and iOS. To access PrizeRebel, visit its official website www.prizerebel.com.
The PrizeRebel official website is filled with multiple money-making opportunities. When you visit the site, you can choose to make money by simply clicking on the menu of your choice.
Although the PrizeRebel site comes with an easy-to-understand and navigates interface, it can be overwhelming for first-timers.
The PrizeRebel site was created in 2007 and has grown to over twelve million active users.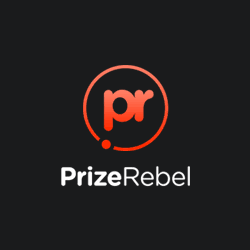 PrizeRebel Redeem Code
PrizeRebel offers a lot of promo codes to its users. To redeem your PrizeRebel promo code, here are the steps to take:
Log into your PrizeRebel account.
Navigate to the Promo code icon located at the top right of your interface
Click on the Promo code icon
Enter your promo code
The earlier you redeem a promo code, the better. PrizeRebel promo codes have an expiration date. There are various ways to get the PrizeRebel promo code. They include:
PrizeRebel Official Facebook Page: This page shares updates and promo codes with random but active followers.
PrizeRebel Official Twitter Account: Like its Facebook page, PrizeRebel also rewards its Twitter followers with promo codes from time to time.
PrizeRebel Chrome Extension: When you install the chrome extension, you will receive notifications on the latest released codes.
Is PrizeRebel a Legit Company?
Yes! PrizeRebel is a legit company. It was founded in 2007 by a private market research company iAngelic, Inc. Since its founding, PrizeRebel has operated as an online reward platform that enables companies to gather valuable data through surveys.
PrizeRebel is a platform where online respondents can connect with market researchers who require data on a product or service.
Users who participate in PrizeRebel activities get rewarded with cash or e-Gift cards. PrizeRebel's gift cards can be used in popular retail stores like Walmart, Target, Amazon, PayPal, and more.
On PrizeRebel, users can earn money from watching videos, participating in surveys, completing offers, and more.
Since 2007, PrizeRebel has given out over $25 million to its users.
Can You Make Money on PrizeRebel?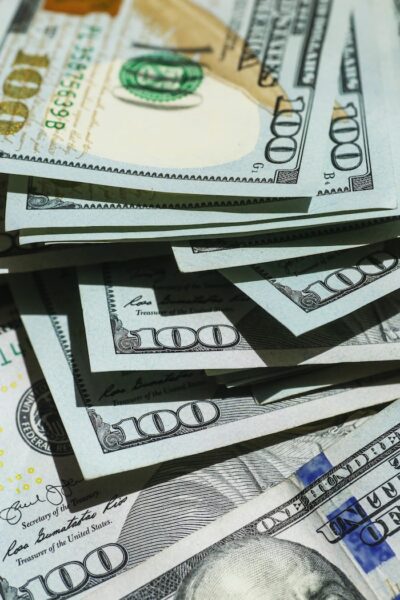 Yes! You can make money on PrizeRebel. It is a money-making platform for people needing quick and cool cash.
PrizeRebel lets you make money from engaging in everyday activities. If you answer questions on products or services you use regularly, you will get paid in cash or gift cards.
Participating in PrizeRebel's online surveys makes you eligible for cash. For each survey on PrizeRebel, you will get 25 cents to one dollar. The amount you make depends on the duration of the survey.
PrizeRebel uses the point system. You will get rewarded with points for each money-making activity you engage in. These points can be redeemed for cash or gift cards when it reaches a certain number.
Although PrizeRebel is available worldwide, its surveys are usually targeted at audiences in Australia, the US, Canada, and the United Kingdom.
What is PrizeRebel?
PrizeRebel is an online paid survey site founded in 2007. It acts as a market research platform that collects customer-related data for companies needing them.
To get consumer data for businesses, PrizeRebel pays its users to participate in surveys and offers. Registration on PrizeRebel is free!
PrizeRebel boasts over 12 million users, and according to its LinkedIn profile, it has given out over $25 million as a reward to its users.
This money-making site allows you to make money from engaging in the following activities:
Watching videos or ads
Paid online surveys
Daily challenges
Completing paid offers
Referrals
Raffles
Participating in free contests
How Much Do You Make On PrizeRebel?
The amount you make on PrizeRebel depends on factors such as the following:
The amount of time you spend partaking in surveys
The duration of each survey
The activity you partake in
There are different money-making activities on PrizeRebel, and they all pay differently. For example, you can get paid between 50 cents to one dollar for each survey you participate in.
On average, PrizeRebel users earn an hourly rate of $2 to $5. This is generous compared to other rewards sites that offer an average hourly rate of $1 to $2.
PrizeRebel uses a point system; every 100 points can be converted to $1.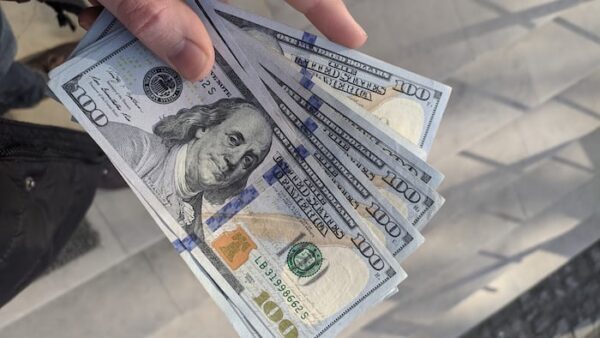 Where is PrizeRebel Located?
PrizeRebel is an online reward platform. It carries out most of its activities on the internet. However, it has a physical location in California, USA.
Specifically, PrizeRebel's headquarter is at 25379 Wayne Mills Pl Ste 192, Valencia, California.
Although it is in the United States, PrizeRebel accepts users from multiple countries. It currently has members in more than 183 countries of the world.
Most of its users are residents of the United States, the UK, Mexico, Australia, Canada, and Germany.
How Many Points is a Dollar on PrizeRebel?
PrizeRebel operates on a point-based system. Hence, you will get rewards in the form of points. Every 100 points can be converted to $1. This means that a single point on PrizeRebel is worth $0.01
One point is equal to $0.01
One hundred points are equal to $1
One Thousand Points is similar to $10.
To be eligible for withdrawals on PrizeRebel, you must accumulate a minimum of 500 points, equivalent to $5.
Conclusion
PrizeRebel is a reliable online money-making platform. If you need quick cash, you can log into PrizeRebel, partake in an activity, and get paid.
You can't get rich from participating in PrizeRebel's money-making activities. However, you can earn enough to renew your cable subscriptions.
Frequently Asked Questions
How can I get free PayPal money?
One of the best ways to get free PayPal money is by participating in PayPal's general referral program. For each friend you refer to PayPal, you will receive a $10 reward money.
Does Prizerebel have an app?
No! PrizeRebel does not have an iOS or android application. To access PrizeRebel, visit the official site www.prizerebel.com.