Last updated Apr. 9, 2023 by Benedict Osas
With thousands of online reward sites, it can be challenging to discover one that is legit and not a waste of time.
PrizeRebel is one of the many paid survey and reward platforms that offer people a legitimate way to make money online. Here's a review of everything you need to know about PrizeRebel.
PrizeRebel Review: Meaning And Function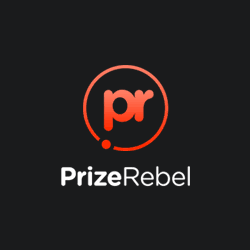 PrizeRebel is an online paid survey site founded in 2007. It acts as a market research platform that collects customer-related data for companies needing them.
To get business consumer data, PrizeRebel pays its users to participate in surveys and offers. And registration on PrizeRebel is free.
PrizeRebel boasts over 12 million users, and according to its LinkedIn profile, it has given out over $25 million as a reward to its users. This money-making site allows you to make money from engaging in the following activities:
Watching videos or ads
Paid online surveys
Daily challenges
Completing paid offers
Referrals
Raffles
Participating in free contests
Is PrizeRebel a Legit Company?
Yes! PrizeRebel is a legit company. It was founded in 2007 by a private market research company iAngelic, Inc. Since its founding, PrizeRebel has operated as an online reward platform that enables companies to gather valuable data through surveys.
PrizeRebel is a platform where online respondents can connect with market researchers who require data on a product or service.
Users who participate in PrizeRebel activities get rewarded with cash or e-Gift cards. PrizeRebel's gift cards can be used in popular retail stores like Walmart, Target, Amazon, PayPal, and more.
Since 2007, PrizeRebel has given its users over $25 million. And on PrizeRebel, users can earn money from watching videos, participating in surveys, completing offers, and more.
The PrizeRebel App
Unlike some survey and reward platforms, PrizeRebel does not have a mobile application for Android and iOS. Instead, to access PrizeRebel, you can visit their official website.
Can You Make Money on PrizeRebel?
Yes! You can make money on PrizeRebel. It is a money-making platform for people needing quick and cool cash.
PrizeRebel lets you make money from engaging in everyday activities. If you answer questions on products or services you use regularly, you will get paid in cash or gift cards.
Participating in PrizeRebel's online surveys makes you eligible for cash. For each survey on PrizeRebel, you will get 25 cents to one dollar. The amount you make depends on the duration of the survey.
PrizeRebel uses the point system. You will get rewarded with points for each money-making activity you engage in. These points can be redeemed for cash or gift cards when it reaches a certain number.
Although PrizeRebel is available worldwide, its surveys usually target audiences in Australia, the US, Canada, and the United Kingdom.
Ways To Earn Money On PrizeRebel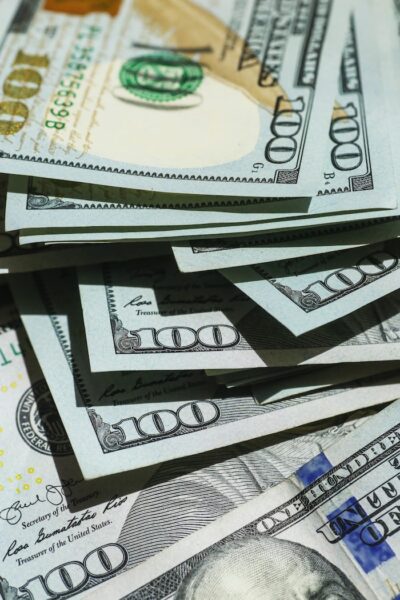 The PrizeRebel official website is filled with multiple money-making opportunities. When you visit the site, you can choose to make money by simply clicking on the menu of your choice.
Although the PrizeRebel site has an easy-to-understand and navigates interface, it can be overwhelming for first-timers. If you're yet to try out PrizeRebel, here's how to make money on the platform.
#1. The first method is by taking surveys.
PrizeRebel connects you to different survey opportunities from market research companies. Unlike other survey aggregators, PrizeRebel lets you choose which partner platforms you want to work on. 
PrizeRebel will provide you with a list of surveys to participate in. This gives you more control and transparency, allowing you to take surveys that align with your interests and expertise.
#2. Referrals
Apart from the previous four methods, PrizeRebel also offers a referral program that allows you to earn points by inviting others to register and earn points. The program is based on your account level, and you can earn between 15% and 30% of all the points your referred user earns.
For instance, let's say your friend earns 1,000 points; you can earn between 150 and 300 points, which converts $1.50 to $3. It's important to know that referral data and points are summarized and allocated at the end of the month.
You can track your progress and earnings throughout the month and see how much you've earned through referrals.
#3. Promos, Contests, and Raffles
In addition to the referral program, PrizeRebel offers promotions, contests, and raffles that allow you to earn more points. The site often gives away free points via promo codes, making it one of the more generous survey sites.
You can also participate in contests with other users or use your points to gamble in a raffle or lottery to win even more. These options add more excitement and variety to your PrizeRebel experience.
They also give you even more opportunities to earn and redeem points for rewards.
#4. The fourth is through their "Offer Walls" section.
Here, you can earn points by completing tasks and promotions from the site's partners. These tasks may include watching a video, signing up for a service, requesting free samples in exchange for points, and playing games.
If you play some of the games recommended by PrizeRebel, you will receive some rewards. And when you advance to a new level, your bonus will increase. Also, there are no limits to the number of videos/ads to watch.
Like the survey section, PrizeRebel provides access to multiple third-party offer platforms. This means you have more opportunities to earn and redeem points for rewards. In most cases, you may be required to visit a website, purchase from an affiliated store, or register on a site.
#5. PrizeRebel offers simple online tasks that you can do to earn money.
These tasks may include using a specific search engine, browsing a list of sites, entering CAPTCHAs, or filling out data. While earning money by doing such tasks may seem strange, the purpose is usually to create views or hits from real people or display advertisements while browsing.
Some tasks, however, may remain a mystery to you, and you may not always understand their purpose.
How Much Do You Make On PrizeRebel?
The amount you make on PrizeRebel depends on factors such as the following:
The amount of time you spend partaking in surveys and each survey duration.
The activity you participate in.
There are different money-making activities on PrizeRebel, and they all pay differently. For example, you can get paid between 50 cents to one dollar for each survey you participate in.
On average, PrizeRebel users earn an hourly rate of $2 to $5. This is generous compared to other rewards sites that offer an average hourly rate of $1 to $2. That's because PrizeRebel uses a point system; every 100 points can be converted to $1.
Getting Paid On PrizeRebel: How To Go About It
PrizeRebel offers some of the most comprehensive payment options in the online survey world. With several hundred gift card options, users can enjoy the flexibility of redeeming their rewards for gift cards starting as low as $2.
For example, you're not left out if you're an online gaming enthusiast. PrizeRebel offers credits for popular games such as Roblox, Nintendo eShop, and Xbox.
One of the most exciting aspects of PrizeRebel's payment options is the PayPal cash-out option. This option provides a range of preset withdrawal amounts, from $5 to $500, and a custom amount option for users who prefer more flexibility.
However, a few requirements exist before utilizing the PayPal cash-out option. Firstly, your PayPal email must match the email you used to sign up for PrizeRebel.
Verifying your email address before submitting a cash-out request is crucial to avoid delays or issues. Also, the custom amount option has a minimum cash-out of $5, meaning you cannot withdraw any amount below that.
Lastly, you must have reached the "silver" level to qualify for a PayPal cash-out by earning 1,000 points or more. In addition, you must complete surveys, tasks, and offers to accumulate points and increase your account level to enjoy the PayPal cash-out option.
With its user-friendly interface and flexible payment options, PrizeRebel stands out as a reliable and profitable platform for anyone looking to earn extra income online.
PrizeRebel's Pros and Cons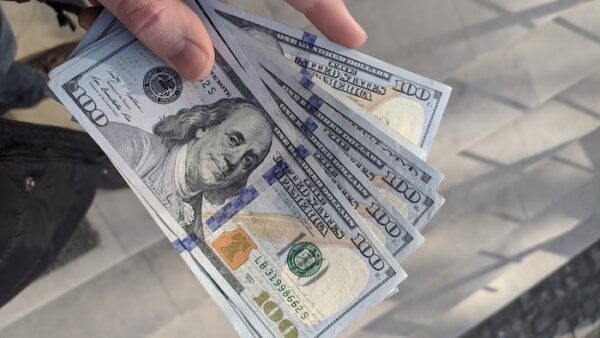 Pros
One of the notable benefits of this platform is its vast collection of surveys. An extensive inventory of surveys is available to users, providing them with various options.
Moreover, the platform also offers a survey filtering feature that enables users to sort surveys by point value and time required. This feature allows users to select surveys that fit their preferences and needs, making the process more efficient and less time-consuming.
Another advantage is the availability of multiple cash-out options. Users have numerous ways to redeem their earnings, providing them with flexibility and convenience. One of the most noteworthy cash-out options is the PayPal option, which allows the withdrawal of earnings in a custom amount and collects every cent they have earned.
Cons
However, the platform also has some drawbacks that users should be aware of.
One of the major disadvantages is the high disqualification rate of surveys. This issue can frustrate users, resulting in a low pay-per-hour rate and wasting their time.
Furthermore, users can only access PayPal withdrawals once they have achieved "silver" status. This restriction limits users' options for cashing out their earnings and may delay their access to their money.
Lastly, the default sorting option for surveys is "best," which may not always be the most lucrative option, as indicated by our testing. This may lead to missing out on potentially more profitable survey opportunities.
How You Can Redeem Points On PrizeRebel
After surpassing the initial threshold of 1,000 points, redeeming points becomes a pretty hassle-free process. To begin, navigate to the rewards catalog section, where many options await you.
This includes branded gift cards, eVouchers, online game codes, and physical products. And once you have selected your choice option, your request will be processed within 24 hours, and you will receive an email notification.
If you want to receive cash, your best bet is to choose PayPal, which pays out in denominations of $5 (500 points). This option allows you to receive the money straight to your account conveniently.
Most digital rewards are processed automatically for those who have attained the Gold level (by accumulating 2,500 points). You can access them through a link within your account or the confirmation email, eliminating the need for further action.
You should know that redeeming points promptly deducts them from your account balance, which means you have utilized them towards your chosen reward. However, your cumulative total still counts towards your account levels and bonuses, indicating your progress toward unlocking further benefits.
PrizeRebel Redeem Codes
PrizeRebel also offers a lot of promo codes to its users. To redeem your PrizeRebel promo code, here are the steps to take:
Log into your PrizeRebel account.
Navigate to the Promo code icon located at the top right of your interface
Click on the Promo code icon
Enter your promo code
The earlier you redeem a promo code, the better. PrizeRebel promo codes have an expiration date. There are various ways to get the PrizeRebel promo code. They include:
PrizeRebel Official Facebook Page: This page shares updates and promo codes with random but active followers.
PrizeRebel Official Twitter Account: Like its Facebook page, PrizeRebel also rewards its Twitter followers with promo codes from time to time.
PrizeRebel Chrome Extension: When you install the Chrome extension, you will receive notifications on the latest released codes.
Some PrizeRebel's Alternatives
PrizeRebel vs SwagBucks
Initially starting off as a paid search platform, Swagbucks has now ventured into the realm of surveys to compete head-on with PrizeRebel. However, even though SwagBucks has upped its game in the survey department, PrizeRebel still has the upper hand. 
How? They provide a more extensive range of surveys daily, which are presented more efficiently. Therefore, choosing one over the other primarily depends on whether one prefers earning through searches, in which Swagbucks excels, or surveys, which is the domain of PrizeRebel.
Regarding design, Swagbucks has a more contemporary feel and boasts an app. Whereas PrizeRebel does not have a dedicated app and needs to be accessed through a mobile browser.
Nonetheless, PrizeRebel worked flawlessly, and there was no discernable advantage of using an app over a website. Also, both SwagBucks and PrizeRebel are evenly matched in terms of redeeming points through a diverse range of options, including PayPal and gift cards.
Nevertheless, I'll credit PrizeRebel for offering a higher point value, making it a more lucrative option. While both platforms require time and effort to earn points, Swagbucks takes longer to accumulate the same amount as PrizeRebel.
Ultimately, Swagbucks has a more vibrant and modern appearance, which can make it more enjoyable to interact with. Still, in terms of pure earnings potential, I give the edge to PrizeRebel. Here's some sites like Swagbucks you can check out.
PrizeRebel vs. Survey Junkie
When comparing PrizeRebel and Survey Junkie, both have a minimum cash out of 500 points/$5 once your account is fully established. However, PrizeRebel has more variety and opportunities to earn points. 
They offer simple tasks like completing your profile or following them on social media to give you a head start. On the other hand, Survey Junkie is more basic, focusing mostly on surveys.
Survey Junkie has slowed down in recent years while PrizeRebel remains active with more registered users. Therefore, PrizeRebel seems to be the more popular choice for those looking to earn rewards online.
Moving Forward
PrizeRebel is a reliable online money-making platform. If you need quick cash, you can log into PrizeRebel, partake in an activity, and get paid.
You can't get rich from participating in PrizeRebel's money-making activities. However, you can earn enough to renew your cable subscriptions.
Frequently Asked Questions On PrizeRebel Reviews
How can I get free PayPal money?
One of the best ways to get free PayPal money is by participating in PayPal's general referral program. For each friend you refer to PayPal, you will receive a $10 reward money.
Does Prizerebel have an app?
No! PrizeRebel does not have an iOS or Android application. To access PrizeRebel, visit the official site www.prizerebel.com.
Does Prize Rebel really pay?
Of course. PrizeRebel is a legitimate website that pays you once you earn enough points. In fact, the threshold to cash out can be as low as $5 for 500 points. Also, the earning potential can reach several hundred dollars a month if you dedicate enough time and effort.
Does your PrizeRebel account balance expire?
It is worth noting that PrizeRebel does not explicitly state whether your account balance and accumulated points expire after a certain duration of inactivity. The terms and conditions do not mention a point expiration policy.
However, it is common practice for rewards platforms to reserve the right to expire points for any reason and at any time.
Where is PrizeRebel Located?
PrizeRebel is an online reward platform. It carries out most of its activities on the Internet. However, it has a physical location in California, USA.
Specifically, PrizeRebel's headquarter is 25379 Wayne Mills Pl Ste 192, Valencia, California. Although it is in the United States, PrizeRebel accepts users from multiple countries.
PrizeRebel currently has members in more than 183 countries of the world. And most of its users are residents of the United States, the UK, Mexico, Australia, Canada, and Germany.
Is PrizeRebel available worldwide?
Regarding availability, PrizeRebel offers surveys for the United States, the United Kingdom, Canadian, and Australian residents. Unfortunately, individuals residing in other countries do not have access to surveys.
Still, they can leverage the platform to earn points from activities such as offer walls, tasks, daily points, and referrals.
Does PrizeRebel offer any passive income opportunities?
Regarding earning passive income on PrizeRebel, the referral program is the only option available. By referring new users to the platform, you can earn 15% of their survey earnings without limits on how much you can earn.
While this may seem like a promising way to make some extra cash, it can take time to attract active referrals. As a result, it may be worth exploring other passive income apps or business ideas to supplement your income.
How much does PrizeRebel pay?
As for the amount you can earn on PrizeRebel, the average pay for completing surveys for a few hours tends to be around $5-10. However, it is essential to remember that your earnings may range between $2-$5 per hour.
How Many Points is a Dollar on PrizeRebel?
PrizeRebel operates on a point-based system. Hence, you will get rewards in the form of points. Every 100 points can be converted to $1. This means that a single point on PrizeRebel is worth $0.01
One point is equal to $0.01
One hundred points are equal to $1
One Thousand Points is similar to $10.
To be eligible for withdrawals on PrizeRebel, you must accumulate a minimum of 500 points, equivalent to $5.
How long does it take to receive rewards from PrizeRebel?
To receive rewards from PrizeRebel, the processing time varies depending on the type of reward and your location. For instance, rewards such as PayPal cash may be processed within a few hours, while physical merchandise may take several weeks to arrive. Nonetheless, PrizeRebel works hard to ensure you receive your rewards quickly.
Can I use PrizeRebel on my mobile device?
Well, the good news is that PrizeRebel can be accessed on both desktop and mobile devices. Users can visit the PrizeRebel website through their web browser or download the PrizeRebel app for convenience.
Is PrizeRebel safe to use?
You may be concerned about the safety of using PrizeRebel. But rest assured that the site is completely safe to use.
PrizeRebel employs SSL encryption to safeguard user data and has strict privacy policies to protect your personal information.
How often are new surveys and tasks added to PrizeRebel?
The answer is quite frequent if you're curious about how often new surveys and tasks are added to PrizeRebel. New surveys and tasks are added multiple times daily to keep users engaged and provide more earning opportunities.
Can I earn points on PrizeRebel if I am under 18 years old?
It depends. It's important to note that PrizeRebel requires users to be at least 18 years old to use the platform. However, users under 18 may be allowed to use the site with parental permission.
What types of gift cards can I redeem on PrizeRebel?
One of the main benefits of using PrizeRebel is the ability to redeem points for a wide range of gift cards. These include popular retailers like Amazon, Starbucks, Target, and virtual Visa prepaid cards.
Are there any restrictions on using the rewards I earn on PrizeRebel?
It's worth noting that there may be certain restrictions on how you can use the rewards you earn on PrizeRebel. Some rewards may have specific terms and conditions, such as expiration dates or limitations on how they can be used.
So, it's important to carefully read the details of each reward before redeeming.
Can I use a VPN to access PrizeRebel?
Unfortunately, PrizeRebel does not allow VPNs or other proxy services to access the site. Users should instead access PrizeRebel from a location where they have a stable and secure internet connection.
What happens if I don't qualify for a survey on PrizeRebel?
If you do not qualify for a survey on PrizeRebel, don't worry – you won't earn points for that particular survey. However, PrizeRebel may offer consolation points or other rewards for your effort in attempting the survey.
Are there any limits on how many surveys or tasks I can complete on PrizeRebel?
Luckily, there are no limits on how many surveys or tasks users can complete on PrizeRebel. However, some surveys may have a limited number of spots available, so it's important for users to complete them as soon as possible.
How can I increase my chances of qualifying for surveys on PrizeRebel?
There are a few things you can do. First, make sure to fill out your profile information accurately and completely. This will help PrizeRebel match you with surveys relevant to your demographics.
Additionally, try completing surveys during off-peak hours when there is less competition. Finally, consider participating in targeted surveys that are specifically designed for your demographic group. This will help you qualify for more surveys and increase your earning potential on the site.