Last updated Feb. 18, 2023 by Peter Jakes
Considering that food wastage remains a massive problem in today's world, there is a lot to gain from an honest Misfits market review.
It will answer many important questions about purchasing and consuming ugly foods, and you will clear your doubts about saving money from patronizing the Misfits market. Also, it will help you make an informed decision before patronizing the Misfits market. 
We suggest you read further if you fall into any of these categories. We will reveal everything you need to know about the Misfits market, including the products they offer customers.
What Is Misfits Market?
Misfits market is an online grocery store established in New Jersey, United States, in 2018. The company is an advocate of Community Supported Agriculture (CSA) programs. They purchase products directly from the source and resell them directly to consumers. Their target products are those rejected by conventional groceries for not meeting their cosmetic standard.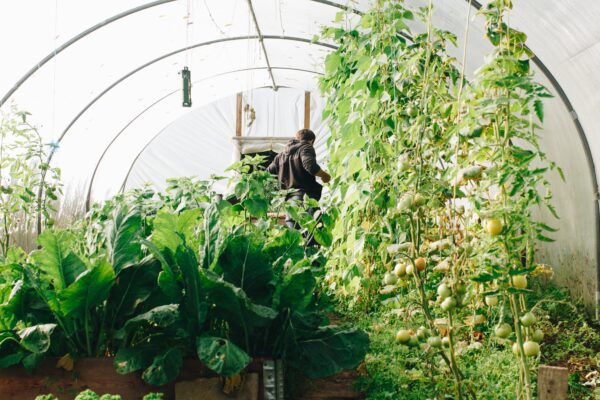 Misfit started the food supply business with four employees in New Jersey and has spread to about 44 states. They believe reducing food shortage is possible and are committed to making it happen through their ugly food business. In addition to reducing food shortages, they aim to reduce consumer purchase costs by selling them at a budget-friendly price.
How Does Misfits Market Work?
Misfits market operates by connecting consumers with local food producers. They do this through their Community Supported Agriculture (CSA) programs.
They directly supply ugly produce – foods that are not grocery worthy but perfect for eating- to consumers directly; hence the name Misfits. 
We call these foods ugly not because you can't consume them but because they differ slightly in terms of appearance. For instance, fruits and vegetables are ugly because of a few blemishes or spots.
Dairy and other items near expiration might not be suitable for grocery supply; hence imperfect food companies sell them directly to consumers for immediate consumption. 
In some other cases, the farmers have them in excess beyond the need of stores, so fresh consumables end in ugly boxes. This way, consumers get fresh foods at a subsidized price, while the farmers sell off their products fast to reduce waste and loss.
Misfits Market Review – Product Varieties
You can group the products ordered from Misfits market into three categories: food, wine, and cold items (dairy and meats). Their food includes varieties of seasonal fruits and vegetables like potatoes, onions, peaches, apples, broccoli, red plums, and more.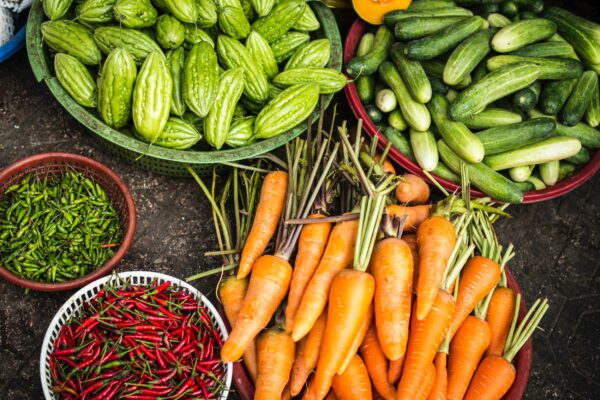 Misfits use a recyclable box for packaging customers' orders. Before now, they had two categories of consumer packages: the small "mischief" box containing mixed fruits and vegetables weighing between 10 to 13 pounds; and the large box containing mixed fruits and vegetables weighing between 18 to 22 pounds.
But, consumers had no say in what their box included but accepted whatever products the company packaged. 
Misfits rebranded their supply model in 2021, allowing consumers to decide the content and quantity of their box. However, each of the orders must be above $30.
Saving Purchase Cost
Misfits market is a great way to save money on grocery shopping, but it mustn't wholly replace your conventional shopping. When patronizing ugly food businesses like Misfits, you should consider your food needs and priorities.
As a consumer, you might be lucky to save up to 50 percent on fruits and veggies by shopping on Misfits market. However, you should understand that some of these products might not be palatable and fresh for consumption if kept for a long time. Therefore, we should only order products we intend to consume immediately. Doing this will help us reduce our spending, stop wastage, and eat fresh products. 
Where Does Misfits Market Source Their Products?
Misfits market claims to source their products from certified organic, non-GMO farms in the United States. They also source their products from popular National brands. For instance, they source some of their plant-based meat substitutes from Impossible. Other sources include Simply Organic Species, King Arthur Flours, Bulletproof Coffee, Niman Ranch, and more.
However, they don't give specific information about the brands they source each product from in the description. Many people believe knowing at least the identity of these farms will help them connect with the food better and guarantee the safety of the food consumed. In addition, they want to know if the foods they purchase come from sustainable producers or farmers that share similar core values.
Misfits Market Shipping Policy
Misfits market currently ships its products to 48 states in the United States, including the District of Columbia, i.e., everywhere except for Alaska and Hawaii. They deliver customers' orders from their facility in New Jersey within 24 hours of receiving orders. They provide them using UPS courier service.
Misfits market charges customers a flat delivery fee for shipping their orders. The shipping rate depends on your location. However, you must exceed the minimum $30 purchase before your orders can be shipped. Their shipping rate is reasonable and starts at $6.99.
Who Should Try Misfits Market?
For some people, the Misfits market is one of the many online grocery stores available in the United States. Others see them as a marketplace for affordable fresh foods – especially those they cannot get in their locality.
If you love shopping for organic and affordable groceries, then Misfits is a place for you. You will find a wide range of them, especially organic fruits and vegetables. You can also customize your box with Misfits, choosing what items they should place in your package.
Also, some people want to reduce their junk consumption and focus on fresh foods. If you are in that category, Misfits will help you to kickstart your healthy food consumption journey.
Misfits is also an excellent option for consumers passionate about reducing food wastage and supporting local producers. By getting food supplies from Misfits market, they indirectly promote local food consumption and reduce food wastage.
Misfits Market Vs. Grocery Stores
Misfits market is a great place to save money when shopping for organic fruits and vegetables. You get cheaper fruits and vegetables from them because they source these products directly from the farms. On the contrary, the prices of these fruits and vegetables are higher in regular grocery stores due to the process it takes for store owners to get and store them.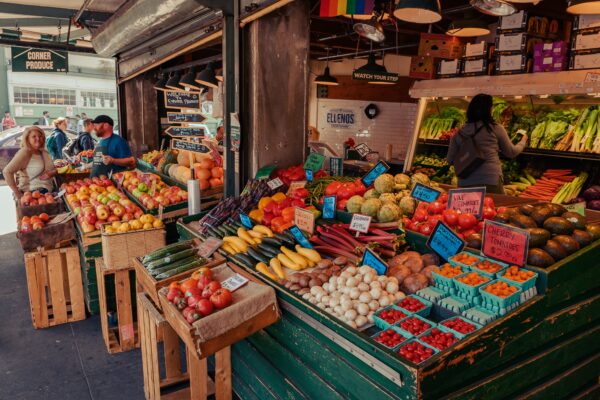 For other conventional groceries, getting them from Misfits is almost the same as from local stores. So, it would be best to consider shipping costs and proximity when getting these items. If it is more affordable and convenient getting them in your local grocery store, then there won't be a need to order directly from Misfits market.
Misfits Market Vs. Imperfect Foods
Imperfect Foods is a strong competitor of Misfits Market in the food supply business. They have a similar mode of operation and deliver almost the same kind of food. 
One significant difference between both food delivery companies is their shipping process. Misfits market uses the United States Postal Service to deliver customers' orders. These orders are well packaged and usually take up to 24 hours before getting to consumers. In the delivery process, some consumables might lose their freshness, especially when the company packages them in tight boxes.
On the other hand, Imperfect foods use its truck to deliver customers' orders. In addition, they package the orders on the same day of delivery. This way, they reduce transit time and ensure the products get to consumers in a fresh condition.
You can purchase various foods from Imperfect foods, including meat, seafood, and perishable items like butter, egg, and cheese. Unlike the Misfits market, there are no minimum purchases on their seafood and meat.
In addition, Imperfect foods will show you where they source their products from and why they are selling them. 
Misfits market stands out for its flexible delivery times and ease of placing orders. They deliver to many locations compared to Imperfect foods.
Furthermore, after ordering on Misfits, they allow you to pick the day of the week convenient for your orders to be delivered. In contrast, Imperfect food assigns you the delivery date, which you cannot change. Also, if you are a fan of organic foods, Misfits is your best bet. 
Conclusion
Ugly food shopping remains an excellent option for getting fresh foods directly from the producers and at an affordable price. Misfits, acting as a middleman, makes the availability of cheap groceries accessible to you.
However, we would advise that you only get some of these foods for immediate consumption as keeping them for an extended period can reduce their quality. 
Have you purchased any food items or groceries from Misfits? Kindly share your remarks here, as it will go a long way to help undeciding customers to make a well-informed choice.
Frequently Asked Questions
How do you skip orders in Misfits?
Only when you enroll in their weekly grocery subscription will you be able to skip upcoming orders on Misfits.
To skip orders, you must log in to your account and select the delivery schedule and upcoming options. Afterward, select manage next to the order you would like to skip. From there, you will have the option of skipping or donating the order. 
How much is shipping for the Misfits market?
Misfits market shipping cost depends on the location they will deliver your products to. They charge a flat fee which starts from $6.99.
Can you customize Misfits' market?
Yes, you can decide what goes into your box when ordering groceries on Misfits.