Last updated Mar. 14, 2023 by Charles Zemub
When we really needed cash quickly, we've all been there. Even if it's just $50, having access to that sum quickly might assist with various pressing needs, such as buying groceries, paying rent or energy bills, or simply providing a little additional spending money.
In this circumstance, going to work and getting compensated as quickly as feasible is ideal. Regrettably, getting paid promptly in online employment is not always the standard.
For that reason, we compiled this directory of reliable weekly-paying internet jobs. Whether you're looking for part-time or full-time employment, you'll find it here, and you can get started immediately. Once you finish, you'll receive money in your bank account in as little as a week.
1. Fiverr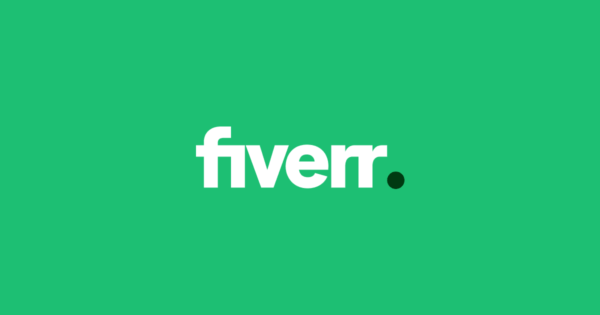 A network called Fiverr links freelancers with company owners seeking help with various digital jobs, such as website design, content creation, and voice-overs. This freelancing website offers a simple way for company owners and freelancers to communicate with one another.
On the website, company owners are referred to as buyers, freelancers as sellers, and their services as gigs.
2. Toptal
Toptal is a freelancing platform that links businesses with highly trained independent professionals. Toptal features a wide selection of independent contractors, including product managers, web designers, and financial consultants.
3. Jooble
An employment search engine called Jooble gathers information from more than 140,000 sources throughout the globe, including company websites, online job boards, platforms for independent contractors, social networks, and classified ads.
4. Freelancer.com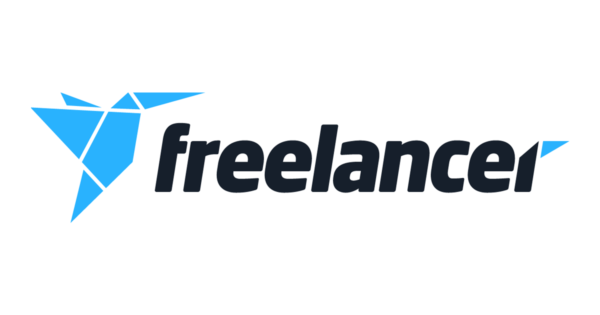 Another website where professionals and businesses from across the globe work as independent contractors is Freelancer.com. The huge variety of knowledge makes it simple for consumers to locate any expert.
5. Upwork

A freelance marketplace called Upwork links customers and independent contractors from all around the world. The platform offers various categories, including accountancy, web design, and software development. Direct deposit, PayPal, and wire transfer are only a few withdrawal alternatives.
6. Flex jobs
A website called Flexjobs focuses on flexible and remote employment options, including freelancing, part-time, and full-time positions. Several major categories range from instruction and training to writing and media occupations.
7. JustHired
Companies may post job openings for free on SimplyHired's employment board. Additionally, it compiles job listings from throughout the internet into a single website. The website's user interface is straightforward, making it simple to explore jobs by category.
8. Guru
Global businesses and independent contractors may collaborate on Guru. Professionals with various expertise, including programmers, graphic designers, and product managers, may be hired by businesses.
9. LinkedIn
One of the most well-known employment sites, LinkedIn offers a simple approach to locating opportunities across various industries. It serves as a social networking site for businesspeople to connect and communicate with one another.
10. Behance
Unlike the other freelancing websites on the list, Behance is a social network for artists. On this platform, users from all around the globe may create portfolios and share their original works, which can include anything from animations and drawings to websites and graphic designs.
11. 99designs
99designs has a ton of possibilities for independent designers seeking work. It is a freelancing platform created specifically to allow designers and companies to work together. Many design jobs are available, ranging from apparel and goods to book covers and logo design.
12. Dribble
One of the most well-liked places for creative people to meet, engage, and communicate with one another is Dribble. Designers and artists use this website to create portfolios and market their businesses.
13. Hourly People
People Per Hour, as the name implies, assists companies in finding qualified independent contractors to employ by the hour or project. Millions of people work as independent contractors in various fields, including journalism, marketing, and public relations.
14. ServiceScape
Online employment website ServiceScape focuses on editorial, translation, and freelancing jobs. The site aids in the development of freelancers' profiles and their promotion to an expanding clientele.
15. DesignHill
Businesses may find top-notch designs on DesignHill, a creative marketplace where they can buy them from qualified designers and artists. There are several design positions available, such as those creating logos, websites, and brochures.
16. TaskRabbit
Visit the TaskRabbit website to see how you can get money carrying groceries or putting together furniture. TaskRabbit is a same-day service provider that links customers with independent contractors to assist with daily activities.
High-paying online jobs with no experience
There are many reasons why someone could not have any employment history. Perhaps you've just completed your university studies. Perhaps you never went to work because you decided to remain home and raise your kids after getting married and starting a family.
Perhaps you've spent considerable time at home caring for a sick or elderly relative. Whatsoever the situation may be, you should know that there are work-from-home opportunities available that do not need a lot of prior expertise.
You don't necessarily need a degree or years of expertise to make money from home. Positions that need little to no experience yet pay well.
Positions such as Human Resources (HR) Assistant, Research Assistant, Medical Assistant, and Entry-Level Laboratory Technician
The Best Free Online Jobs That Pay Daily
You may find a number of online jobs that provide daily wages. Some of these online opportunities are legitimate occupations that pay daily and may be done full-time to replace traditional employment.
However, some ways to make money online every day are better suited as a hobby than a main source of revenue. There is always a solution that works for your situation and helps you achieve your objectives.
Becoming a Psychic Author
Medium is a website where established authors and newcomers may write articles on various topics. Consider using Medium, an existing popular blog platform, as an alternative to creating your own blog. If you have writing skills, Medium can put them to use immediately.
If you're interested in writing but don't have the time or money to dedicate to a blog for an extended period of time, writing for a medium may be a good alternative for you.
Medium is a free online publishing platform where anybody can publish articles and earn paid based on how many people read and engage with their content.
Take Part in Surveys
Many online businesses provide incentives, such as cash or gift cards, for survey respondents, much like those offered to online video viewers. To better understand their target market, firms, and advertising might conduct online surveys.
This is a great option if you're searching for a flexible online part-time job to accomplish from home.
To find out how to "get paid to complete surveys online," just type it into Google, and you'll likely receive a thousand results. You should exercise caution while participating in paid online surveys since many sites appearing in search results are really frauds.
Frequently Asked Questions
1. What is the easiest online job that pays the most?
The finest places to find jobs online provide services that need little to no prior expertise. Fill out Online Surveys Potential Earnings: $0.50 – $2.00 per Survey; Virtual Assistant Work; Transcription; Micro-Task Completion; Proofreading.
2. How can I earn weekly?
Freelance writers are in great demand and may rapidly increase their income. Authors with extensive experience in a certain field (such as parenting, fitness, or personal finance) may earn as much as $0.25 per word for their work.
3. How can I work online and be paid?
Blogging is your best option if you want to work whenever you want and make as much money as possible online.
4. What is the most legit online job?
One of my most successful "side hustles" has been freelance writing. I didn't make much at first, but I was making well over $100 an hour within a year. The rise of content marketing means that this is also a talent that is in high demand.
5. Is there any trusted online jobs?
If you believe freelancing may be a good fit, look at some of the websites listed above and choose a project that interests you. Platforms like Upwork, Freelancer, and Fiverr.
You may find freelancers on sites like Freelancer, Youth4Work, Freelance India, and On Contract.
3. How can I make 250 a week?
Repay or restructure your existing debt. Paying off debt should, without a doubt, be everyone's first priority when it comes to generating revenue, and it should occupy the number one slot in every category.
4. How can I make 1000 a week from home?
To do market research, businesses will shell out the top prices. You may earn quick money online in various ways, and creating your own blog can be one of those methods.
5. How can I get a job online fast?
The surveys are simple and cover a wide range of subjects. Many surveys' primary purpose is market research, so expect to be asked about brands and goods you're familiar with. How many surveys you discover and how fast you finish them will determine your hourly rate.
Summary
There is an abundance of options, so whether you're searching for a way to make some fast cash or go on a whole new line of work, you shouldn't have any trouble finding anything suitable. There are even jobs where you are paid on the same day you put in the labor.