Last updated Sep. 17, 2023 by Charles Zemub
  15 simple ways to get free shoes online(including Nike)
Can you get free shoes online? You may doubt that you can get high-quality shoes for free online. But many people have received their free shoes by doing a little work online.
You can also earn your free shoe if you understand the process involved. So how can you make your free shoes?
Top shoe manufacturers will provide free shoes if you follow their simple instructions.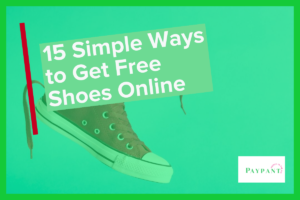 Nike
Nike is one of the most popular shoe brands in the global shoe market. Due to its popularity, many people doubt they can get free Nike shoes without paying for them.
Nike has launched a program that allows people to create new and unique designs for them. So you get a free shoe if your plan is chosen. You can also receive free shoes if you can improve their existing products with your creative skills.
Nike Reviews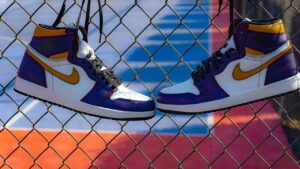 In some of these programs, Nike offers free shoes to people in exchange for a review. If you want free Nike shoes, you should apply to become a product tester for the brand. Once your application is approved, Nike can send free shoes to you by mail for review.
If you live near the Nike testing center, you can also visit the center and test the shoe in person. Nike will ask you to wear the shoes for some time.
This duration can last for months, and the company can ask you to perform certain activities with the shoe, including running, participating in various exercises, and many more.
The essence of this test is to determine how the shoe can withstand wear and tear features. After the test duration, Nike will ask you to return the shoes to their Research and Development Department for closer supervision.
How can you become a Nike shoe tester? You should visit Nike's Voice of the Athlete site to apply for the Nike shoe tester position. Once you are eligible, Nike will contact you in person.
New Balance
The New Balance athletic shoe is one of the best shoes professional product testers should consider. Over the years, New Balance has added numerous unique features to the product to make it stand out in the global market.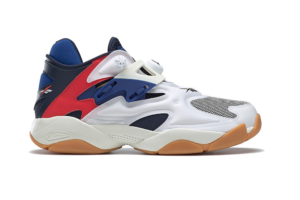 Before qualifying to test products for this company, you must have the experience to try new shoes. Keep in mind that your experience is what will determine your success.
But how can you get free shoes for review from New Balance? To get your free shoes, you must visit https://product.testing.newbalance.com/ and provide your email address for the company.
New Balance will forward a form to your email, which you must complete and submit to the company. In this form, you must answer several personal questions, including how long you exercise.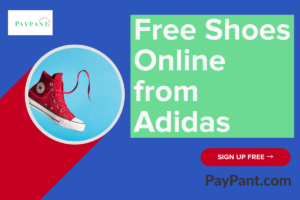 The essence of these various requirements is to ensure that you are the best candidate for the job. You don't have to be a professional athlete to qualify for this position.
Once you meet the basic requirements, you will automatically join the New Balance Tester Community. You will get the free shoes every time you are sent shoes for testing.
Reebok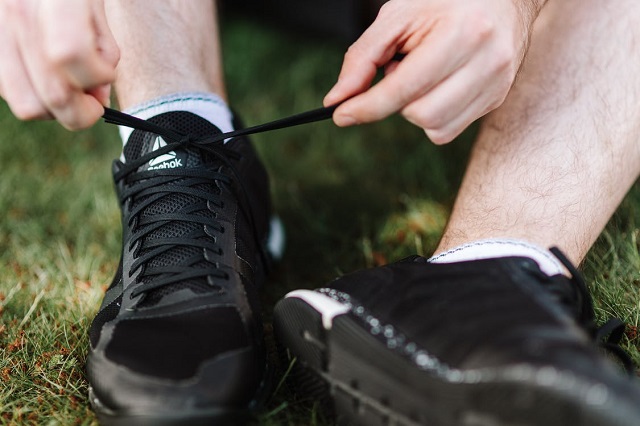 Reebok is another top shoe manufacturer that hires product testers to check out their latest designs. Like most shoe manufacturers, you must meet some requirements to qualify as a Reebok product tester.
Note that joining this company as a product tester is 100% free. Hence, any platform or agent trying to extort money from you is probably trying to scam you.
How can you apply to Reebok as a product tester?
To begin applying, visit their official testing website to sign up. Before hitting the "apply now" icon, go through the page to see what the company expects from its product testers.
Note that Reebok will ask you questions like your personal information, demographics, and more. Endeavor provides the company with all the needed answers to increase your chances of getting hired to do your job professionally.
Your chances of being selected should depend on your demographic profile, shoe size, and other personal data.
Once you are selected, you will receive an invitation via email. Remember that Reebok may allow you to retain the shoe for six weeks and record every step of the way.
Asics
Asics is a sportswear manufacturing company that opens its shoe testing opportunities to residents of New Zealand only. So, if you don't live in this country, you are already disqualified from receiving free shoes from Asics.
But if you are a resident of New Zealand, Asics will provide you with free shoes if you meet the company's demand. Check out their program, known as Roadtester, to get started with the registration process.
If you hope to participate in this road tester program, fill out your profile on their site and await their invitation. Asics will find some unique facts about you before allowing you to participate in this program.
Asics will forward an email containing the basic details of the road tester opportunity. You will decide whether to accept or decline the option once the email arrives in your mailbox.
When Asics delivers the free shoes to you, the company will expect your feedback. Your response will be shared with their development team.
PrizeRebel
PrizeRebel offers its members various card options and free shoes as well. This implies you can earn free shoes from PrizeRebel if you play by the platform's rules. You should complete surveys and other tasks on PrizeRebel to earn your rewards.
Remember that joining PrizeRebel is 100% free, and you will be rewarded with free shoes if you abide by the platform's rules.
Aside from receiving free shoes from PrizeRebel, you will likely earn money from the platform. Hence, make time to check how PrizeRebel can reward you.
Adidas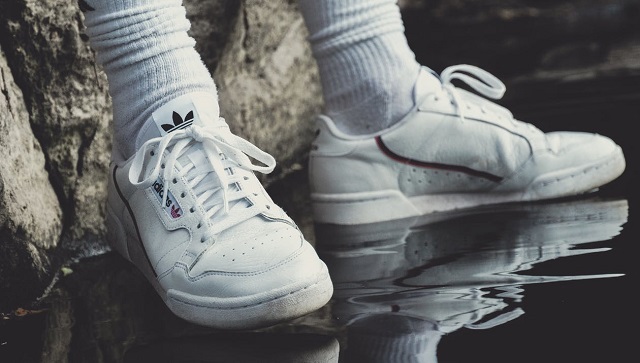 Adidas is a company that relies on manufacturing the latest shoe designs with futuristic touches. Hence, Adidas produces outstanding shoes for its consumers across the globe.
Before the company ships its finished products to consumers, the shoes undergo various testing stages to ensure that no errors are made in the finished products before they reach the market.
The company often demands the services of shoe testers from time to time. Hence, you can apply to become a tester on their official website. Adidas frequently advises people to use it on their official website for the shoe testing position.
Like most companies, you are not expected to pay any money to become a product tester for Adidas. It takes only a few minutes to complete the registration process. Once you complete the registration process, Adidas will review your application to see if you meet its requirements.
If your profile matches their desired outcome, you will be hired instantly. As a successful candidate, Adidas will forward an invitation demanding your willingness to participate actively in the project. You have to confirm your desire to work with the company.
When Adidas confirms your willingness to work with them, they will send the shoes to your doorstep. The company often instructs its shoe testers to wear the product for about two to four weeks before returning it to them.
You have to document the daily logs of your shoes as you participate in this project. At the end of the project, endeavor to answer an easy online questionnaire about your experience with the shoes. You must be honest with your feedback to help the company improve its products.
Saucony
Saucony is a shoe company that often demands the services of new product testers to test their best products. If you want to try Saucony shoe designs, proceed with this test without a second thought.
Keep in mind that Saucony mainly manufactures racing shoes and athletic gear. Hence, the company has a great interest in its shoe production. The good news is that you don't have to pay to test the products manufactured by Saucony.
Once the company commences working on a new project, they often invite product testers to register for this upcoming project.
You don't have to pay money to join Saucony; the process is free. If you are qualified to test their products, the company will forward them to your doorstep and ask you to try them.
The testing stage often lasts for a specific period, depending on how long the company wants you to work for them.
Vans
Vans is a company that organizes a popular program called the Vans Family. This program rewards shoe lovers with various shoe designs to test for a specific period. It may be unpleasant to learn that Vans does not offer popular beta testing programs like other top shoe manufacturers.
But the Vans Family program is rewarding to participate in as a shoe fan. The program allows participants to earn points for making purchases and providing answers to simple questions. Hence, you must be willing to buy from the platform to receive a reward in return.
It is thus a win-win situation for you and the company. You can be rewarded with several gifts on this platform. So your reward doesn't necessarily have to be receiving shoes in return for the services you provided.
Brooks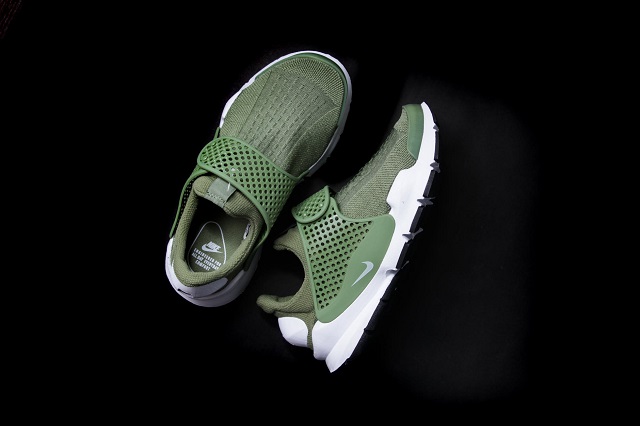 Brooks is a company that offers free shoes to protect testers to enable them to check out their latest designs. The company organizes its Brooks product testing program from time to time.
During this program, product testers are encouraged to register and try out the latest designer wear released by the company. Brooks allows its product testers to use the shoe for a given period to study the product in different walking conditions.
You don't have to pay any money to join this program, as it is 100% free for participants. Before joining the Brooks product testing program, remember that you will provide your personal information to the company.
Your demographics will determine if the company will consider your application over other applicants. Once you complete your application, proceed to hit the submit icon. The company will review your application and send you an invitation if you meet their requirements.
Under Armour
Under Armour is another famous American sports equipment company that manufactures shoes and apparel. The company often seeks the services of professional product testers to test out their new products.
If you want to test their new shoe, check out their shoe testing services via https://fieldtesting.underarmour.com/. When you fill out your profile and add your name to their database, you should exercise patience and wait for the company to contact you for future jobs.
The company will send free products with other detailed information if you are qualified. Remember that you will return the product after the test for proper supervision.
You don't have to pay any money to join Under Armour; the process is free and takes a few minutes.
Charities
Aside from becoming a product tester for a shoe manufacturing company, you can also earn free shoes from charities. Remember that people often donate their shoes, clothes, and other personal items to charities.
Sometimes, these charities purchase shoes to give to less privileged people. If you're having financial difficulties, a charity organization might be able to help. To find these charities, you must look around your neighborhood or locality.
However, you can also check out charity websites that support people with items like shoes. You may consider contacting your local churches and other organizations to see if you can secure free shoes from them.
Note that charities will only consider giving you free shoes when you cannot afford one.
Swagbucks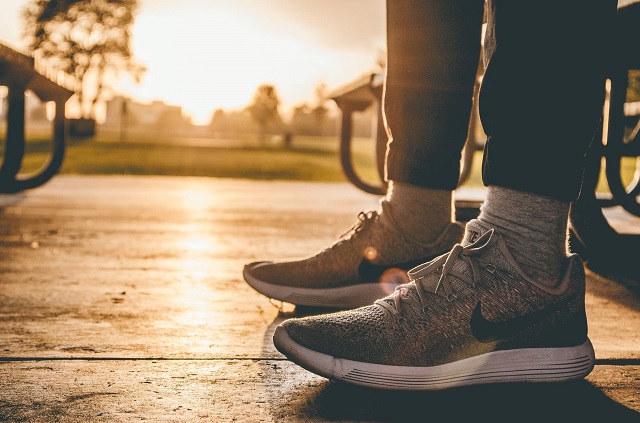 Swagbucks is a platform that allows people to earn from rendering numerous tasks. After you have completed the assigned readings, Swagbucks will reward you for a job well done.
Keep in mind that your reward can come as free shoes. But what are the tasks you will render on Swagbucks? Some jobs you will be mandated to perform may include watching videos, answering surveys, playing games, and more.
Before you render any task on this platform, remember that 1000SB equals $10. This implies that by earning 5000SB, you have made yourself $50. But you have to participate in numerous tasks to reach this amount.
Instead of walking away with this amount, Swagbucks allows you to walk away with a gift card equivalent to your money. You can redeem this gift card from different shoe sellers like eBay, Amazon, Burlington, and Nick. Visit swagbucks.com to sign up.
You will even earn a $5 registration credit after you have completed the signup process.
Free Shoe giveaway
Instead of registering with top shoe manufacturers as a product tester, you can earn free shoes from giveaway platforms.
You will easily spot several legit giveaway websites and social media handles on various platforms.
Aside from checking out giveaway platforms, you can receive free shoes from top influencers and celebrities.
If you constantly follow up with an influencer or a celebrity, you will be up-to-date on their upcoming giveaway moment and apply for it. Once you win the offer, you will receive free shoes online.
Become an influencer
You don't have to look up to other social media influencers to earn free shoes online. You can also become an influencer yourself. Since you have a good passion for shoes, you can build great content around the shoe niche and become a media influencer over time.
When you grow a large following online, top shoe manufacturers will surely reach out to you for promotion. Some top shoe manufacturers may even offer you free shoes to promote on your platform.
As a shoe influencer, you don't have to apply as a product tester before brands will send you some free shoes to showcase to your followers.
As an influencer, you can also start a blog to engage your audience even better. Ensure you have an online presence on all platforms to facilitate better connections with thousands, or even millions, of followers across the globe.
Red Wing Shoes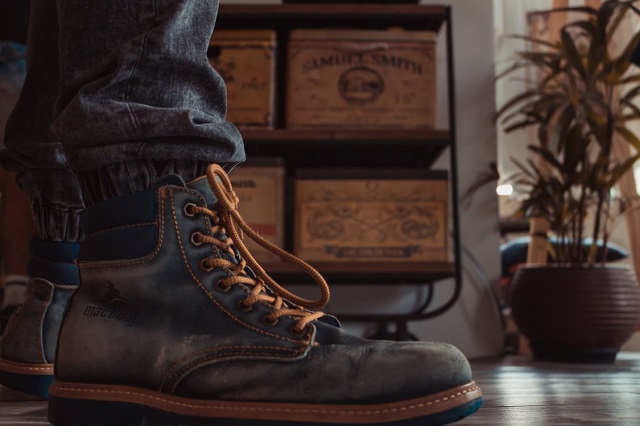 The Red Wing shoe company is searching for professional product testers interested in testing their new books in all working situations. Hence, if you are interested in testing out Red Wing Shoes, you should consider submitting your application for a review.
Why should you be interested in testing Red Wing shoes?
Unlike most shoe manufacturers, Red Wing Shoes are known to design shoes with a touch of class.
Despite its unique shoe designs, Red Wing Shoes is willing to give some quality products to product testers for free. When you scroll through their page, you will learn about certain requirements you should possess before qualifying for this position.
Once you meet the requirements, proceed to submit your application via http://solutions.redwingshoes.com/RedWingProductTester. Keep in mind that joining this shoe testing program is completely free.
Conclusion
Keep in mind that some platforms are willing to allow you to test expensive shoes for free.
However, you must learn about their terms and conditions before accepting any product testing offer from shoe manufacturers.
Aside from top brands, there are other ways to earn free shoes online. The top 15 simple ways to get free shoes online listed above will guide you on owning a shoe without paying a dime.