Last updated Apr. 18, 2023 by Benedict Osas
The global market for pet sitting was worth $2.38 billion in 2021 and is expected to grow to $5.41 billion by 2030. This growth is projected to be at a rate of 9.56% per year during the forecast period.
This indicates a significant growth potential in the pet care industry. And it's driven by the rising number of pet owners seeking reliable and convenient pet-sitting services.
If you are an animal lover, Rover offers a platform that connects you to dog owners needing dog sitters. In addition, it enables you to offer dog walking and pet sitting services for money.
Here's a review on Rover that explains how to work for Rover, how much you can make on Rover, and everything other things to know about the Rover platform.
Rover Review: What Is Rover?
Rover is a platform where you can sign up to either offer or receive pet care services like dog walking, pet sitting, and more. If you sign up for pet care services, Rover will allow you to decide on your working schedule. This means that you get to control your working hours and days.
To use Rover, owners must sign up and book the required service. And after that, they will need to wait up to 72 hours for the sitter to accept or decline their request.
In addition, Rover allows its users to decide on the amount they will get paid. Rover doesn't set a minimum or maximum rate; you get to make your decision on this; however, your price should align with other pet sitters in your area.
Rover takes 20% of your earnings as a pet care provider. This commission is used to support and run the platform.
How to Work for Rover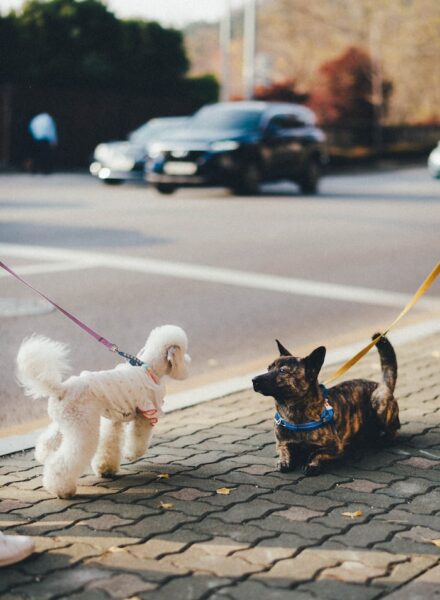 Rover is an open platform for anyone willing to get paid to provide pet care services. If you want to work for Rover, you can begin by signing up on the platform.
Here's a simple step-by-step guide on how to work for Rover:
To work for Rover, you must sign up on the platform, fill out your profile, and specify your service rates. If you're having problems deciding on a rate to charge, you can take a look at other pet-sitters profiles as a guide.
Rover will charge you $10 to conduct a background check on you. This is done to protect its platform from scammers or people with evil intent. Enter your credit card information to complete this transaction.
Once the background check is completed, they'll send you an acceptance email. You will then be able to receive pet-sitting requests from clients.
Can You Make Money Pet-sitting On Rover?
Yeah, you can. Dog walkers and pet sitters who use Rover can earn money by charging between $35 to $80 daily. Rover takes a 20% service fee, and the pet sitters receive the remaining 80%.
A 30-minute walk on Rover is $20, while a one-hour walk costs $30 on average. Rover holds the earnings until the services are completed, after which the pet sitter can redeem the payment via PayPal or a mailed check for a $2 fee. The amount of money a person can make on Rover depends on mainly two factors.
Such factors include how frequently they use the platform and the demand for pet-sitting services in their area.
Rover Reviews: Dog Sitting
As a dog sitter on Rover, you can also access a supportive community that enables you to communicate with other pet care providers.
To become a pet sitter on Rover, you have to sign up and choose dog sitting as the service you want to offer. Then, after selecting your rates and work schedules, you can research potential clients before accepting dog-sitting requests.
But before you get accepted to become a dog sitter on Rover, you have to make a one-time payment of $10. After that, Rover uses the money to conduct a background check on you and your potential clients.
Rover Reviews: Dog Walking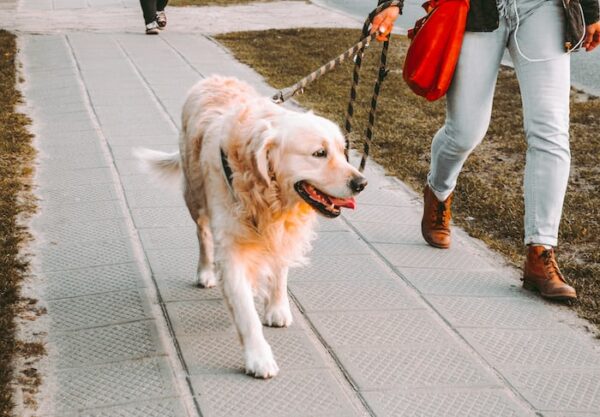 Dog Walking is a popular pet care service offered on Rover. Other services include dog sitting, cat sitting, dog boarding, doggy daycare, drop-in visits, and virtual dog training.
To become a dog walker on Rover, you are not required to possess a formal education certificate. However, you should have years of experience with dogs.
You must have had years of personal or professional relationships with dogs. In addition, you must be comfortable walking a dog at any time of day and in any weather condition.
Rover also requires you to have experience in walking dogs. As a dog walker, you should have no problem walking any type of dog. In addition, Rover Dog walking jobs will enable you to meet all breeds of dogs.
Is Rover a Trustworthy Site?
Yes! Rover is a trustworthy site. If you are nervous about leaving your pet pin the care of a stranger from Rover, you shouldn't be. Rover is an app enabling you to find trustworthy, experienced pet care providers.
Before a pet caregiver gets verified on Rover, they must pass through a background verification process. Rover checks for criminal records and the pet sitter's experience during this process.
Aside from this, Rover also has a review system that enables you to find the most suitable pet sitter. In addition, each pet sitter profile has a review section that lets you discover other customers' experiences with a pet sitter.
Rover's guarantee covers any property damage caused by a pet sitter. This guarantee also covers any medical costs of the pet care provider and pet.
What is the Rover Guarantee?
The Rover Guarantee is a type of insurance policy designed for pet owners and their furry friends. It provides coverage for eligible claims up to $25,000 in vet care, certain medical costs for injuries caused by third parties, and any property damage caused by a pet sitter to the pet owner's home.
However, it's essential to note that the policy does not cover injuries to pet sitters or their family members, damage to the pet sitter's property, or vet care expenses beyond 30 days. Therefore, if you're a pet sitter, it's recommended that you purchase liability insurance, as The Rover Guarantee is not ideal for your business.
Rover Reviews: Pros And Cons
Rover.com is versatile, easy to use, and offers a great opportunity for animal lovers to earn extra income as pet sitters and dog walkers. Here are some of its advantages.
Pros
The best part is that signing up is free, and you can set your own service price.
The supportive community of pet sitters and dog walkers on Rover can make the job even more enjoyable and rewarding, especially if you love working with animals.
No previous formal job experience is required, so anyone can become a pet sitter or dog walker on Rover.
One of the most attractive aspects of Rover.com is that it offers a flexible schedule, which is perfect for those with other commitments such as school or a full-time job.
Also, payments are made via PayPal or check, which is very convenient for most people.
Cons
However, there are some downsides to using Rover as your main source of income.
One of the most common complaints is that work availability can be limited in certain areas, which means you may need help to depend on Rover as your sole source of income.
Another issue is that no other work benefits are available, and 20% of your earnings go to Rover.
Additionally, the Rover Guarantee doesn't cover damage to you or your property, so it's important to be aware of this risk.
Sitters and walkers on Rover are considered independent contractors, meaning they are responsible for their tax payments.
How to Make More Money on Rover
Despite these downsides mentioned above, there are ways to make more money walking dogs and other pets on Rover. Here goes.
#1. Use Attractive Headlines
One strategy is to use a catchy headline on your sitter profile, which will attract the attention of pet owners and make them consider booking you. Your profile picture should also be professional and show your love for dogs, which will help to build trust with potential clients.
By implementing these tips and offering high-quality services, you can maximize your earnings as a pet sitter or dog walker on Rover.
#2. Pass the Rover 101 Exam
Passing the Rover 101 exam is a great way to show potential clients that you have the necessary knowledge and skills to provide top-notch service and keep their beloved pets safe. In addition, by passing the exam, you'll earn a graduation cap icon on your profile, making you stand out from other pet sitters and dog walkers on Rover.
The Rover 101 exam is designed to be easy to pass and will teach you everything you need to know about how the platform works. It covers topics such as setting your rates, communicating with clients, and ensuring the safety of the pets in your care.
#3. Offer Multiple Services
Offering more than one service is another great way to increase your earning potential on Rover. By offering both dog walking and pet sitting services, you'll have more opportunities to earn money and expand your client base.
Additionally, you can earn an additional holiday rate for pet services by being available during peak periods such as holidays.
#4. Conduct a Competitive Price Analysis
Another key factor in maximizing your earnings as a pet sitter or dog walker on Rover is to conduct a competitive price analysis. It's important to research the prices of other pet sitters in your area to ensure that you're charging a fair and reasonable rate.
Prices can vary widely depending on the neighborhood, so it's important to focus on the prices in your specific area.
#5. Get Good Reviews
Positive reviews are also crucial to building your reputation and attracting new clients. When you provide excellent service, it's pretty easy to get repeat clients who appreciate your hard work and dedication.
By consistently delivering high-quality service, who knows? You may even receive tips from satisfied clients.
What Do You Require to Get Started With Rover?
Starting a pet-sitting business with Rover doesn't require a lot of start-up costs. However, there are some essential pet supplies you should invest in to ensure you're prepared for anything.
#1. Leashes
First, you'll need leashes for your pet-sitting business. It's best to have a few different sizes in case the dog or cat owners don't have one. This is especially important if you receive a request to walk them with less than an hour's notice.
#2. Some Poop Bags
Another important item to have on hand is poop bags. You should never leave a mess behind when walking dogs, and it's best to have your own supply of bags in case the owner doesn't provide them.
#3. Pet Pickup Services
If you plan on offering pickup and drop-off services for small dogs and cats, a pet carrier or crate is a wise investment. This is also important for safely introducing your pets to your client's pets.
#4. Toys
Additionally, having some toys available is a great way to help the pets enjoy their time with you. Just keep them separate from your pets' toys to avoid any resource guarding between them.
#5. Dog Daycare
Lastly, if you plan on starting a doggy daycare, having a fenced-in backyard is ideal for exercising dogs. Ensure the fence is tall enough and goes deep into the ground to prevent dogs from jumping over or digging under it. If you don't have a fenced-in yard, consider starting with dog walking and investing in a fence once your business grows.
Is Rover Worth Using?
If you require easy cash and have experience walking or sitting dogs, Rover is a good app. It is worth doing.
The registration process is simple and straightforward. All you have to do is to provide personal information about yourself. Once your account is verified, you can earn money as a pet care provider.
Rover enables you to decide on your working hours. So if you are a student, you can work in your free time.
The amount you get paid depends on the rate you charge clients. For example, Rover only takes 20% of your earnings.
Is Rover a Good App?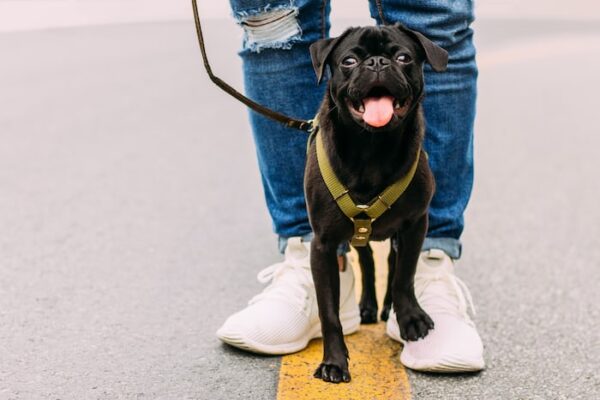 Yes! Rover is a good app that enables pet care providers to meet potential clients. For pet caregivers, Rover allows you to control how much you earn. You have control over how much you receive from clients.
Rover also provides flexibility by giving you control over your working hours. In addition, Rover offers a guarantee that covers its pet sitters. Finally, Rover will cover any property damage or unfortunate events that arise during your time as a pet care provider.
For pet owners and clients, Rover enables you to meet professional pet caregivers. It also allows you to choose a pet sitter based on their qualifications, payment rate, and location.
Some Alternatives To Rover You Can Check Out
You can check out some of these if you're looking for alternative apps for walking dogs other than Rover to earn some extra cash pet-sitting in your free time. 
Wag is a well-known app for dog owners that offers various services, including dog walking, sitting, and training. To ensure the safety of pets, Wag requires all sitters to undergo a criminal background check and provides training to them.
When you book a Wag sitter for your dog, you can receive activity reports and track their walk through GPS.
On the other hand, Fetch! Pet Care is a popular website that helps pet owners take care of their dogs. Unlike other websites like Rover, Fetch! Pet Care doesn't give you the power to select a caregiver for your pet. Instead, based on your requirements and preferences, the website matches you with the perfect pet sitter in your area.
Rover Vs. Wag: Which is Better?
Both Wag and Rover are platforms that enable you to make money from providing pet care services. However, they differ regarding the commission charged and the registration process.
Registration on Rover is straightforward and easy when compared with Wag. In addition, Rover takes 20% of your earnings as a commission. However, Wag takes 40% of your profits.
As a pet care provider on Rover, you can work full-time and decide on your service rates. This luxury isn't available on Wag. Wag allows you to work part-time, and you can't make decisions on your service rates.
In conclusion, Rover is slightly better than Wag.
Frequently Asked Questions On Rover Reviews
Do people tip on Rover?
Easily one of the frequently asked questions on many platforms like Rover. Some clients may tip their Rover sitter as a gesture of appreciation, and sitters get to keep 100% of their tips without any cuts from Rover.
However, it's important to remember that not all clients tip, and it should be seen as a bonus.
How much do you tip a Rover sitter?
Rover doesn't require you to tip a pet sitter. However, if you feel obligated to tip, you can tip 10 to 20% of the amount you pay them. This will cover their transportation costs.
How much are Rover's expenses?
Regarding Rover expenses, creating a profile on the platform is free. But pet sitters should expect to pay for the mandatory background check (unless they sign up for RoverGO) and service fees with each booking.
If someone approves your profile, you'll be charged about 20% of your earnings as fees (25% for RoverGO sitters and walkers), which covers support, educational opportunities, site maintenance, and benefits for sitters.
How much profit can a pet-sitting business make?
Suppose you're considering starting a pet-sitting business and wondering about its profitability. In that case, it's important to note that those working for larger pet-sitting companies typically earn between $30,000 and $45,000 annually. Independent pet-sitting business owners without employees can make up to $57,000 annually.
How does Rover work as a sitter?
To become a Rover sitter, you must register on the Rover platform. In addition, you must be above 18 years with experience in dog sitting. Before working as a sitter, you will be required to complete 13 steps of registration.
Is it easy to become a dog sitter?
While no specific qualifications are needed to become a dog walker or pet sitter, having additional certifications in areas such as animal first aid, animal behavior, or animal care can enhance your professional status and give you a competitive edge.
How quickly can you make money on Rover?
When making money on Rover, pet sitters are paid by the half-hour, so depending on your rate, you can earn up to $1,000 per week by working less than 20 hours. This applies to those who walk two to three dogs for two weeks a month.
How long does it take to get clients on Rover?
Getting clients on Rover can vary from person to person, and it could take months to establish a steady flow of clients. The factors that account for fluctuations include the demand and supply of people offering pet-sitting services, the competition level, and the geographic area.
Do Rover Sitters Leave Reviews?
Rover Sitters can not leave reviews on the Rover app. Rover doesn't provide a section where pet care providers can review their clients. However, pet caregivers can provide a rating for a client's pet. There's also a section that enables you to comment on the pet.
However, clients and pet owners can leave reviews and ratings on a pet sitter's profile. A client who didn't book you through Rover can also leave a review to boost your profile ranking.
Can Rover owners see your reviews?
Rover does not allow sitters to see review comments left by clients for other sitters, as the company strives to keep sitters in the dark about the owners and their pets to maintain privacy.
What Happens If You Lose a Dog on Rover?
Rover is a safe platform for finding pet sitters. However, unexpected events can occur. If you lose a dog on Rover, contact the Trust and Safety team on Rover.
Rover provides a customer service unit dubbed the "Trust and Safety" team that is qualified in handling cases like a missing dog. This team responds to cases swiftly and in the safest way possible.
The Rover customer support team provides phone support services (888-453-7889). However, there are no provisions for email or live chat support.
Rover Dog Walking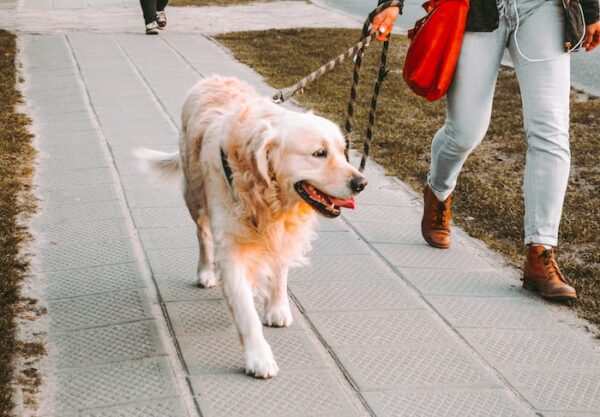 Is Rover a Good App?