Last updated Mar. 31, 2023 by Benedict Osas
ReceiptPal is a cashback app that lets you make quick money by shopping with a specific brand or retailer. Its well-known application allows you to scan receipts and earn rewards no matter where you shop.
With ReceiptPal, you can earn approximately $1.25 per week just by scanning receipts, making it a worthwhile app to check out. In addition, when you submit your purchase receipt to ReceiptPal, you will become eligible to receive e-Gift cards.
However, you might wonder whether ReceiptPal is legitimate and how much money you can realistically make by using this app. So, here's everything you need to know about ReceiptPal. 
ReceiptPal App Overview

Receipt Pal App is an intuitive application that allows you to upload receipts in exchange for money and e-Gift cards. The NPD Group Inc developed it. The NPD Group specializes in market research and provides marketing services to assist businesses with their product development decisions.
ReceiptPal was first launched in 2013 as an iPhone-only app, but it is also now available on Android platforms. What makes ReceiptPal unique is that it accepts all types of receipts, from restaurant bills to purchases made at Target or any other store.
You can either upload physical copies of receipts or connect your email address to account for online purchases. To start earning prizes from the Receipt Pal app, download the mobile app and get registered.
After registration, you can decide to connect your Amazon, Walmart, or Instacart account to the Receipt Pal app. Connecting an online store to the Receipt Pal app will automatically earn rewards for your online purchases.
If you choose not to connect an online store to ReceiptPal, you will only earn rewards when you upload your receipts. Registration on the Receipt Pal app is free and straightforward. For every four receipts you upload on the app, you will be rewarded with 100 points.
Once you have accumulated a certain number of points, you can redeem it for gift cards that multiple stores accept.
Is ReceiptPal Legit?
Certainly! ReceiptPal is a completely legitimate app that has been established for quite some time now, and has built up a strong reputation with its user base. The points you earn through using the app are real, and the gift cards you receive as rewards are also genuine.
In fact, ReceiptPal is highly rated, with an impressive 4.6 rating and numerous positive reviews from satisfied users. And many users say they have never had any issues with receiving the correct payouts on time.
If you're looking for a legitimate way to earn some extra cash online, ReceiptPal is definitely worth considering. However, it's important to remember that this app won't make you rich overnight, and should be viewed more as a source of supplementary income rather than a high-paying gig.
With many users reporting successful payouts, ReceiptPal is undoubtedly one of the top scanning apps out there.
How To Sign Up For ReceiptPal
To start using ReceiptPal, the first step is to download the app for free from your device's app store. Once you have the app, you can create an account using your email address.
During the registration process, ReceiptPal will also ask for some basic household demographic information and your date of birth and gender. Once your account is set up, you can start earning rewards by scanning your receipts after shopping.
It's that simple. After you scan your receipts, you'll earn points that's also redeemable for gift cards.
If you want to earn even more rewards, you can also connect your email and Amazon account to ReceiptPal for digital access to rewards. This allows you to earn additional points for online purchases and email receipts.
How Much Does ReceiptPal Pay?
ReceiptPal pays you for simply uploading your receipts. And you can earn points by doing so, and when you reach 2,200 points, you can redeem them for a $5 gift card.
Each point is worth $0.0023, and 100 points can be redeemed for $0.23 in cash. The maximum amount of points you can earn per week is 500, which is equivalent to $1.15.
While it's not a get-rich-quick scheme, ReceiptPal offers a simple way to earn some extra cash without much effort. You can also combine it with other money-making apps such as Fetch or Drop to maximize your savings on your shopping trips.
ReceiptPal also gives out bonus rewards to help you earn more points. For example, you earn a bonus game if you submit four valid receipts to a receipt card.
The bonus game can either give you points or sweepstakes entries. Your bonus prize will automatically be credited to your account. However, remember that you can only receive a maximum of five weekly bonus games.
How To Increase Your Earnings With ReceiptPal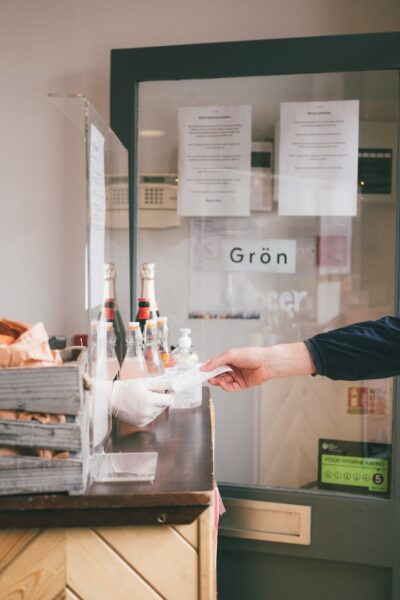 #1. Frequently Scan Your Receipts
it's important to scan your receipts frequently. Uploading receipts more often means you'll accumulate points at a faster rate.
When you open the app, you'll see punch cards that earn you 100 points after you scan four receipts. You have five punch cards to fill out at one time, after which you'll receive extra cash rewards and sweepstakes opportunities.
ReceiptPal rewards users who use the app frequently, so after filling out your five punch cards, you'll receive three additional punch cards every week.
#2. Earn By Linking Your Amazon And Email Accounts
You can also earn points by connecting your Amazon and email accounts. This allows ReceiptPal to access your e-receipts, so you can earn rewards without doing anything except shopping online.
Connecting your Amazon account also benefits you if you remain connected for longer than a month. If you already do more online shopping than in-store shopping, signing up for these accounts could be worthwhile for you.
#3. Earn Through Bonus Games
Another way to earn points is through bonus games. For example, after completing a punch card, you can play a game that can reward you with points or extra sweepstakes entries.
You can accrue up to five weekly bonus games, which will remain active until you play them. However, if you go 90 days without using ReceiptPal, you'll lose your accrued bonus games.
#4. Use Sweepstakes
In addition to earning points, you can enter sweepstakes and win a prize worth $250. You earn one sweepstake entry every time you submit an eligible receipt.
If you've completed all your point cards, any extra receipts you scan will give you two entries per receipt into the sweepstakes.
#5. Earn With ReceiptPal Reward System
ReceiptPal offers a rewards system that allows you to cash out for various gift cards once you have accumulated enough points. There are three levels of rewards. 
Level one requires a minimum of 2,200 points to earn a $5 gift card. Level two requires a minimum of 4,000 points to earn gift cards ranging from $10 to $25. And level three requires a minimum of 17,250 points to earn gift cards ranging from $50 to $100.
You will need to reach the 2,200 point threshold before you can redeem any rewards. However, you should be able to reach half of that fairly quickly when you first sign up and scan your receipts.
Who Should Use ReceiptPal?
Do you want to earn free gift cards while doing your routine shopping? ReceiptPal can help you achieve that goal. It is a receipt scanning app that is among a lot of available options.
With ReceiptPal, you can upload almost any receipt after you finish shopping, and you will receive rewards for your efforts. It's a convenient way to earn free gift cards, especially if you are the primary shopper for your household.
If you frequently upload your receipts, you can accumulate rewards over time. ReceiptPal is also easier to use than most other receipt scanning apps, making it an ideal choice for beginners. So, consider adding ReceiptPal to your smartphone and start earning free gift cards today.
Some Pros And Cons Of ReceiptPal
Pros
The amount of points you earn depends on the value of your receipts and the frequency of your uploads. For example, you can earn 100 points for every 4 receipts you upload, or 250 points for a bonus survey asking about your shopping habits.
You don't need to shop at specific stores or buy certain products to earn points. You can shop wherever you like and still qualify for rewards if you follow the guidelines.
Moreover, ReceiptPal offers a simple and user-friendly app that allows you to upload receipts on the go, track your progress, and redeem your rewards.
You can also invite your friends and family to join ReceiptPal and earn extra points when they sign up and use the app
Cons
You should be aware of a few cons to using ReceiptPal before deciding to use this platform.
One common complaint is that there have been glitches since the recent mobile app and website updates. While it's normal for platforms to update, the glitches have resulted in more user complaints.
Another downside of ReceiptPal is that it's only available to residents of the United States. If you live outside the U.S., you won't be able to use this app and will need to find other reward apps instead.
Furthermore, there is a limit to the number of receipts you can upload each week. ReceiptPal only allows you to upload up to 20 receipts per week, which means the points you can earn in a week are also limited.
One more thing to note is that you can only convert your points into gift cards. Unless you're lucky enough to win the sweepstakes, you won't be able to receive cash rewards from this platform.
What Kind Of Receipts Does ReceiptPal Accept?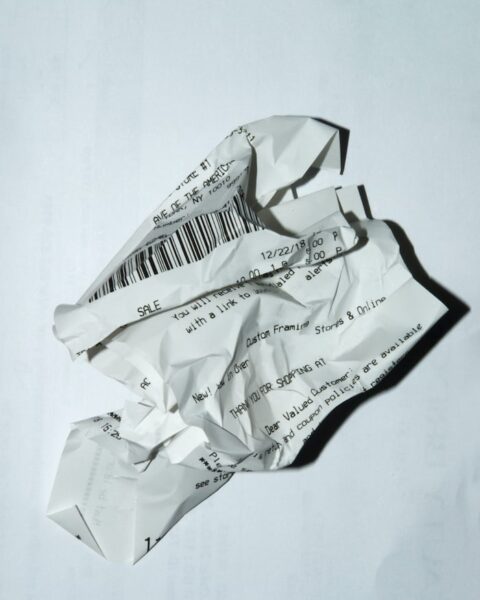 ReceiptPal accepts receipts from any kind of store, unlike other receipt Rewards applications. For example, other applications like ReceiptHog accepts receipts from its partner brands and stores.
However, ReceiptPal allows you to submit pictures of receipts from any store you purchase things from. These stores can include pharmacies, grocery stores, restaurants, clothing stores, gas stations, and more.
When uploading receipts to ReceiptPal, the photo of the receipt must show the amount spent on purchase, the date of purchase, name of the store, the store's zip code, and more.
To ensure your receipts are valid, they must be in U.S. currency, in English, and clear enough to read. This means that blurry images, handwritten notes, screenshots, and certain types of checks and money orders are not accepted.
Additionally, you need to upload your receipts within a week or by the third day of the following week to avoid losing points.
Other Receipt Rewards Apps Like ReceiptPal
There are lots of receipt reward apps that offer e-Gift cards in exchange for uploading your receipts. Some of them include:
Fetch Rewards: Like Receipt Pal, Fetch Rewards will pay you for uploading your purchase receipts to its platform. It is one of the best rewards apps. You can redeem the  points for cash or e-Gift cards. 
Swagbucks: This app will app you for uploading receipts. It also pays you for participating in activities like watching movies, playing games, and surveys.
Ibotta: Ibotta is a popular receipt reward application that rewards its users for participating in several activities. The app refunds 10 to 40% of the amount you spend in any of its affiliated stores.
SurveyJunkie: This survey app pays you to take a survey on various subjects.
Upside: Upside is a cash-back service that will pay you for patronizing the businesses it is in partnership with.
Shopkick: This app offers gift cards for your participation in various of its activities.
CheckOut 51: When you make grocery, online, or gas purchases, This application will reward you with cashback. In addition, it also pays users who upload pictures of their receipts.
CoinOut: This application is a money-making application that pays users who submit pictures of their purchase receipts.
Receipt Hog: You will be rewarded with cash once you scan your receipts on ReceiptHog.
ReceiptHog: A ReceiptPal Competitor
Which Is Better: ReceiptPal Or ReceiptHog?
People often ask whether they should use ReceiptPal or ReceiptHog if they want to earn money by taking pictures of their receipts. The main difference between the two apps is the way rewards are earned.
ReceiptHog quickly calculates the amount of money spent on a receipt to help users maximize their rewards. That's especially if they spend a lot of money at one store.
In contrast, ReceiptPal mainly earns rewards through Point Cards, which are based on the number of scanned receipts rather than the amount spent on them. Therefore, if you prefer a more user-friendly and entertaining interface, ReceiptHog may be a better option.
Can Receipt Hog be Trusted?
Yes, Receipt Hog can be trusted. It is a legit app with hundreds of thousands of customers. As of 2022, ReceiptHog had given out between 1 to 3 million dollars to its customers as reward.
On Site jabber and Trust Pilot, ReceiptHog received a 4.0-star review from hundreds of customers with an experience. Site jabber and Trust Pilot are popular websites known for reviewing money-making applications.
ReceiptHog is only accessible to residents in the United States and Canada.
Does Receipt Hog Give You Money?
Yes! ReceiptHog will give you money. However, it operates on a point system.
You will be rewarded with points when you submit a purchase receipt to ReceiptHog. When you have accumulated a good number of points, you can choose to redeem it for gift cards or cash.
If a purchase receipt is worth less than $10, your reward will be 5 points. But if your retail receipt is worth $100 or more, you will receive 20 points and above.
Once you reach a point threshold of 1000, you will be allowed to convert the points to cash or gift cards. Every 1000 points is equivalent to $5.
The receipts you upload to ReceiptHog must be 1 to 14 days old. So uploading a receipt twice won't earn you points. However, when you upload more than three receipts from one partner store, ReceiptHog will reward you.
Final Opinion
In conclusion, if you're looking for a straightforward and safe way to earn some extra money on the side, scanning receipts with ReceiptPal is an excellent option. With no need to navigate through surveys or games, it's a convenient way to earn cash with minimal effort.
Moreover, ReceiptPal's secure platform protects your data and personal information. So, if you want a stress-free and secure side hustle, consider scanning your receipts with ReceiptPal.
Some Frequently Asked Questions On ReceiptPal Reviews
Is ReceiptPal Safe?
Regarding safety concerns, ReceiptPal is pretty safe and does not require much personal or payment information. The app simply analyzes data from your receipts and purchases. There are many positive reviews and proof of payment available online.
What does ReceiptPal do with your receipts?
Regarding what ReceiptPal does with your receipts, each valid receipt earns you an entry into the sweepstakes program. If you use up all of your weekly Point Cards, you can submit to the Sweepstakes Card, which will earn two times the sweepstakes entries per receipt.
When you upload your receipts to the ReceiptPal application, ReceiptPal will gather the data it needs for companies in need of consumer data. They are particularly a market research company that collects consumer information to assist producing companies with the right data they need to make a good decision.
ReceiptPal collects the data from your receipts and sells it to companies without revealing your private information.
Is ReceiptPal a scam?
It's important to note that ReceiptPal is not a scam. The creators of ReceiptPal, NDP, have been around for over 50 years in market research. Additionally, ReceiptPal has over 4.7 stars on the app store and doesn't share any personal information.
If you're interested in using this platform, it's a legitimate way to earn rewards for your purchases. But make sure you're aware of the limitations and downsides before signing up.
Does ReceiptPal do PayPal?
While ReceiptPal doesn't offer PayPal as a payment option, it's important to note that you cannot claim points for business purchases. These receipts go through a payment processor such as PayPal, Square, or someone else's purchases. Receipts can only be submitted to ReceiptPal once, and if you try to resubmit the same receipt, it will be dismissed as invalid.
Where is ReceiptPal located?
ReceiptPal's headquarters are located at 900 W Shore Rd, Port Washington, New York, 11050, United States.
How old can receipts be for ReceiptPal?
It's important to remember that ReceiptPal only accepts receipts within thirty days. So if you have older receipts, you won't be able to earn points from them. However, each valid receipt you submit will be automatically entered into a weekly bonus sweepstakes.
Why Was My Receipt Rejected?
It's because your receipt is missing important information like the purchase date, store name, or total price. Additionally, if the receipt is from a store type that is not eligible, such as bills or gambling receipts, it may also be rejected.
Which app pays the most for receipts?
Apps like Ibotta, Ebates, Coupon.com, and Fetch Rewards pay the most for receipts you submit. With Shopkick, you can earn money even without making a purchase.
Which is better Receipt Hog or Fetch?
There are lots of better receipt reward apps than Receipt Hog and Fetch Rewards. Some include ReceiptPal, Ibotta, Ebates, CoinOut, Shopkick, and more.
Does ReceiptPal have a Referral Program?
Yes, they do. And if you are interested in earning more points on ReceiptPal, you can invite your friends to use the app and receive 250 points for every referral, up to a maximum of 6,250 points per month.
However, it's important to note that your referral must use your specific ReceiptPal referral code to receive credit for the referral. You should also note that your referral has to sign up with your ReceiptPal referral code for these points to credit.l