Taking pictures of an item receipt and uploading it to a money-making app is one of the most simple ways to make extra money.
The internet has made provision for apps that will pay you for selling goods online, and apps that offer cash back services when you purchase items.
However, one of the most profitable types of money-making apps is the one that pays you for scanning receipts. These apps reward users for taking pictures of receipts, and for scanning barcode on tickets and merchandise.
Most of these apps reward users with points that can be converted to cash or gift cards.
Apps that Pay You to Upload Receipts

These are a few simple apps that enable you to make money by photographing your receipts.
Receipt Hog
Receipt Hog is one of the best applications that pay you to upload receipts. Simply take a photo of your receipt & receive money with this app.
This app divides receipts into three categories:
Coin receipts: For your receipts, you get coins that you can be exchanged for cash. Receipts from shops that offer consumable goods, such as grocery stores and supermarkets fall under this category.
Spin-Receipts: These are receipts from stores that sell non-consumable products such as clothing. You get one spin just on the Hog Slot machine for each spin receipt. You can also win coins that you can exchange for cash when you play a game.
Sweepstakes receipts: These receipts offer the chance to win up to 5,000 coins in Receipt Hog's monthly sweepstakes. Although most receipts gain you an entry into sweepstakes, the receipts gotten from bars and gas stations will win you the most entries.
You can exchange your receipts for cash or Amazon gift certificates.
Receipt Hog also allows you to participate in paid surveys.
CheckOut51
Checkout51 is another platform that pays you to scan your supermarket receipts.
This app can be compared MobiSave in terms of functionality. You can search for the offers you want, purchase it, and take a photo of the receipt to redeem offers and make money.
Unlike MobiSave, which offers no minimum payout requirement, Checkout51 requires you to earn $20 before you can withdraw your money.
Shopmium
Shopmium is another supermarket receipt cashback software that lets you earn money by scanning receipts.
It functions similarly to Checkout51. It also provides cashback for a variety of things.
To redeem these discounts and receive cashback, simply take photos of the receipts using the app. You will receive cashback once you have uploaded your receipt.
Money is sent to your checking account or your PayPal account.
Ibotta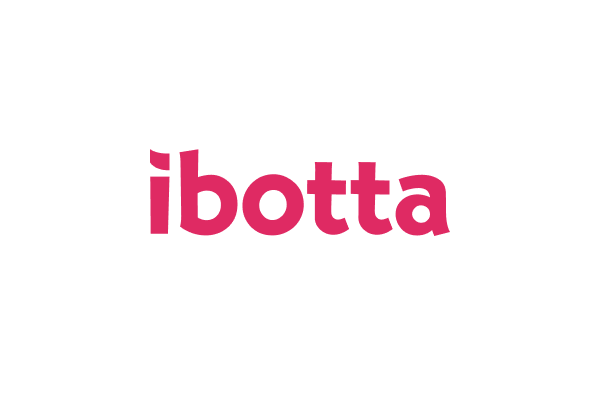 When you upload images of your receipts to Ibotta, you are eligible to receive cashback on your purchases.
The following is a brief explanation of how it operates:
Conduct a search for discounts that you are interested in getting before you go shopping.
In order to be eligible for these refunds, you will need to perform some activities like answering a few questions on a survey or providing brief feedback on a product.
After that, you can do your shopping at any of the partner stores.
Once you have taken a picture of your receipt, the app will compare the items you bought to the rebates you have selected.
Within the next two days, the money will be transferred to your Ibotta account.
Receipt Pal
Another software that pays you for receipt is Receipt Pal. It gives you the opportunity to earn money by photographing your receipts and submitting them.
Receipt Pal, like Receipt Hog, rewards you for the entire receipt which is different from CheckOut51 and Shopmium – these services only provide cash back for select goods.
To receive incentives from ReceiptPal, all you have to do is take a picture of your receipt and upload it using the app.
Swagbucks
Swagbucks is a reward website that allows users to make money by performing various tasks like viewing videos, taking surveys, and fulfilling offers. In addition to that, it enables you to make money off of your receipts.
When you upload a photo of your receipt to your Swagbucks account, you are eligible to receive rewards on purchases made in stores.
Here's how it works:
You will have to add an item to your shopping list in order to qualify for the cashback incentive offered by your receipts.
After that, take pictures of your receipt for your records.
You will receive between one to five SB for each qualified receipt that you submit to your account. This is worth between $0.01 and $0.05 in total.
Radial Insight
Radial Insights is a company that will pay you for participating in online surveys and for providing your electronic receipts from purchases made in online retailers like Amazon and Walmart.
Here's how it works:
You will receive $0.05 in bonus cash for every receipt you upload.
You can get a Tango Gift card by exchanging your accumulated Receipt Rewards.
Although Radical Insight does not support purchases made through PayPal, it is still an excellent choice.
Conclusion
There are lots of apps that provide you the opportunity to make money by scanning a barcode and photographing your receipts.
These apps are available on mobile devices, thereby making it easy for anyone to make money.
The apps on this list do not steal the personal information that appears on your receipt. They only require your receipt in order to connect with brands that offer rebates.
Most times, these receipts are needed for statistics purposes.