Last updated Aug. 29, 2022 by Jessica Green
If you have a car, there are several ways you can make money off it without being behind the wheel.
Although the money you'll get from your car won't buy you a house, it's enough to pay off your credit card loans and settle your bills.
Here are ways to get paid for driving your car.
Sign Up to be a Grocery Shopper
You can make money with your car by becoming a grocery shopper. Grocery delivery companies pay drivers to deliver meals to individuals who make orders.
Companies like DoorDash and Uber Eats pay drivers to deliver food. When a customer places an order in a restaurant, sites like Shipt Shopper and Instacart pay you to pick up the order and have it delivered.
Become a Driver for Uber or Lyft
You can make money by becoming a driver for Uber or Lyft. This driving app connects you with customers in need of a ride.
As an Uber or Lyft driver, you can decide to pick up passengers whenever you feel like it.
Platforms like Uber pay their drivers an average of $29 per hour. With Lyft, you can earn up to $35 an hour. Drivers in major areas like New York can earn over $90,000 a year.
The amount you earn as a Uber or Lyft driver depends on the number of passengers you pick up.
Offer Driving Lessons
If you are good at teaching others, you can make money with your car by offering driving lessons.
To get started, you'll need to get a permit and insurance. A driving license is also required.
Can I Make Money with Car Advertisement
You can make over a hundred dollars a month by driving around with a small advertisement billboard.
When you sign up on a business website like FreeCarMedia or Wrapify, you'll be given sticker ads of businesses that want to generate leads in areas where you drive around.
To sign up on these sites, you'll be required to provide information on the length of your daily trips. Covering your rear windows with sticker advertisements can earn you over $50 a month but a complete wrap of your car can earn you more than $400.
Can I Make Money From Delivering Packaging On Amazon
Amazon employment program known as AmazonFlex pays you to deliver packages. As an Amazon Flex driver, you can earn between $18 to $25 per hour.
This program allows you to choose your working hours and cities to operate in.
Simply download the Amazon Flex app. Upon complete registration, you'll receive shipment information. Deliver the shipment to the location. When you deliver the shipment, scan the package barcode to complete your task.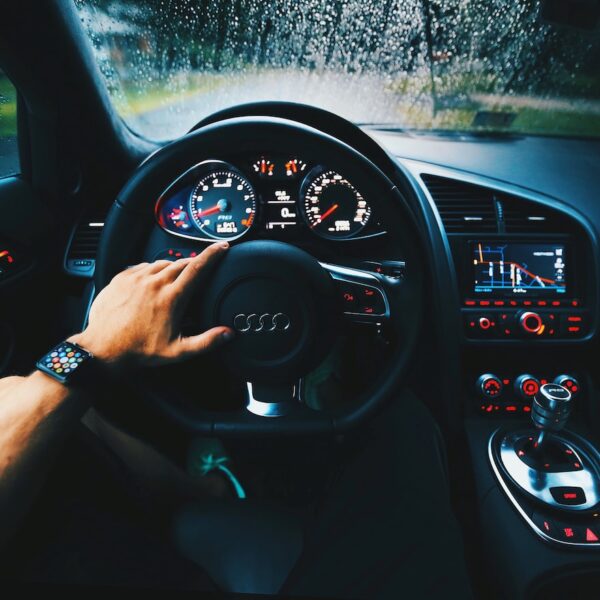 Frequently Asked Questions
What Car App Pays the Most?
The highest-paying driving app is Uber. It is revealed that Uber pays 3.38% more than GrubHub – the second highest-paying car app. GrubHub pays wages that is 4.6% higher than wages paid in Amazon Flex and 5.59% higher than Lyft.
How Can I Use My Vehicle to Make Money?
To make money with your vehicle, you can become an Uber or Lyft driver. You can also become a delivery personnel for Amazon Flex and grocery shopper.
Can You Get Paid to Drive Around?
Yes! You can get paid to drive around. If you want to drive around with passengers, you can apply on sites like Lyft and Uber. This site connects you with passengers.
Sites like Carvertise and Wrapify also pay you to drive around with sticker advertisements in your car.
Is Carvertise legit?
Carvertise is a legal business that pays drivers to drive around a location with stickers ads. This business is suitable for food and rideshare drivers who are always on the drive.
Does Wrapify Pay weekly?
Wrapify makes payments biweekly via direct transfer. This app pays its users for driving around a location with stickers and wraps advertisements.