Last updated Mar. 11, 2023 by Peter Jakes
SurveyClub, which has been in business since 2005, is a well-known name in the market research industry.
Thanks to SurveyClub, members can engage in research panels, polls, and focus groups, effectively contributing to market research in exchange for cash and benefits.
The company currently has over 30 million users and is accepting new members from the United States, the United Kingdom, Australia, and Canada. Read on for more on this article, "SurveyClub Review: Is it Legit or a Scam?"
What is SurveyClub?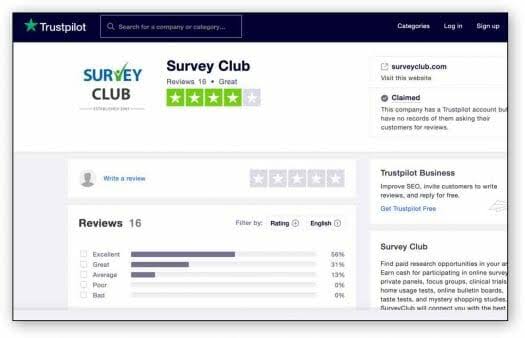 SurveyClub is one of many companies that pay people to fill out online surveys for market research. Ultimately, these surveys help with clinical research and other social studies.
It is one of the biggest market research companies because it has more than 16 million members across six continents.
Filling out surveys seems easy to make a little extra cash and get Amazon gift cards, right? However, in these uncertain times, we are increasingly looking for ways to make a little extra money from home. One quick way to do this is to fill out surveys on survey sites.
The fact that Survey Club is free to join makes it a very appealing survey company. They find out your favorite products and services, what you think about certain things, and what you believe in general. When someone chooses to take a Survey Club survey, they will be sent to another site to finish it.
Related: StudySoup Review: Is This a Legit Way to Make Money in College?
SurveyClub Review: Is Survey Club Legit
Survey Club is a reputable site that does pay you to take online surveys. The Better Business Bureau has given Survey Club an A+ grade (BBB, 2020).
Even though some people have had bad experiences with Survey Club, the highest score you can get from the BBB is an A+.
It means that you can trust and depend on the company. So, it's up to you to decide if a Survey Club account is worth your time and effort, but the company has a good track record.
But just because a website pays you on time doesn't mean it's not a scam. In addition, when you fill out surveys, you might be giving a lot of businesses and organizations access to your personal information. So, it's essential to know that your company protects you from other scammers.
The Catch…
When you sign up for a Survey Club account, you will need to give them much personal information, like your birthday and address, to keep your account safe. If you don't have this information, you probably won't be able to take many paid surveys.
Even though you don't have to give personal information to make an account, market research companies pay you for it. So, if you want to make money, you'll have to be willing to sell yourself a little.
Survey Club does share your information, according to their privacy policy, but it's mostly just for surveys. You are never required to give your information to the site, but if you want to take specific surveys, you will need to.
Is SurveyClub Safe?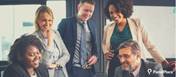 Most of us think the chance to make a little extra cash by taking a few surveys sounds too good to be true. So, can you use it safely, or is it a scam?
Survey Club is a reliable company that pays its customers on time and in full. So if you have some free time and want to try it, you can be sure that you will get the money you deserve for all your hard work.
You should know that when you fill out surveys for Survey Club, they share your personal information with other companies. They can use this information however they want. To join Survey Club, you must give your address, date of birth, and additional sensitive information.
This information is so that they can send you paid surveys to fill out. This is not required, but if you don't give these details, it's doubtful that you'll be sent paid surveys to fill out.
See also, Stash Review: Pros, Cons, Cost, and More
Survey Club Review: Pros
● Signing up is simple and quick.
Signing up for Survey Club takes about 5 minutes, so you won't have to spend much time getting started.
● Locations across the world.
Survey Club has locations across the United States, Canada, Australia, and the United Kingdom, making it a viable choice for those outside the United States.
● They have a wide range of surveys
Because Survey Club acts as a go-between in online surveys, they may also connect you to various organizations and websites where you can earn money. Again, this is beneficial for increasing your earning potential online.
● Focus group connections.
Focus groups provide some of the highest-paying survey opportunities. Fortunately, Survey Club can connect you to these paid opportunities, where you might earn hundreds of dollars online.
● Not points, but money.
Some survey businesses reward you with "points" for completing surveys, which you can then exchange for cash or a gift card. Instead of urging you to "rack up points," Survey Club shows you how much you'll make for your time.
● The payout threshold is low.
Compared to other websites, the minimum compensation for taking surveys is $20. It means you're able to get your payment faster using Survey Club.
● Excellent customer service.
Unlike some survey companies, Survey Club has good customer service that is happy to answer your questions and solve your problems. You can contact the company and ask for help by submitting a ticket or look at their Frequently Asked Questions page for quick answers.
SurveyClub Review: Cons
● Payout takes a long time.
Even though Survey Club has a low minimum payout, you have to wait quite a while for the money to show up in your PayPal account or on an Amazon gift card, which is annoying.
● Qualifying surveys.
Before you can take a survey for money, you have to fill out some information to see if you qualify. Even though Survey Club lets you filter potential survey opportunities, you can spend a lot of time answering qualifying questions only to be told that you don't meet the survey's requirements and can't get paid for your time.
● Low-paying surveys.
It is possible to find high-paying surveys on Survey Club, but they are rare. Most of the opportunities on the website pay between $1 and $3, so this is not an excellent way to get rich quickly.
● There are lots of Emails.
If you sign up for different research panels and other websites that are related to them, you'll find that you get a lot of spam emails from all of the surveys. Even though Survey Club has a policy against spam, the other sites you sign up for through this middleman might not care. So, the best thing to do is set up a separate email account just for your survey-taking side job.
● Survey Club acts as a go-between.
Survey Club doesn't do its surveys, so to participate in a study, you often have to sign up for accounts with other sites and market research companies.
Read also, StockTwits Review: A Twitter For Stock Traders
SurveyClub Review: How Much Money Can You Make With Survey Club?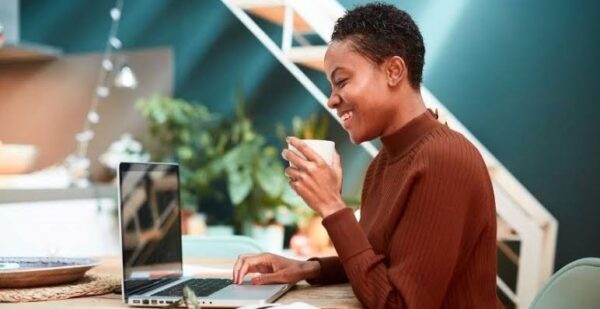 Once you know Survey Club is confirmed, you might wonder how much they pay. Online surveys are probably not the way to go if you want to become a millionaire overnight. But if you need extra money to pay your bills or save for a trip, Survey Club might be for you.
Just how good is Survey Club at making money? Well, if you read online reviews of Survey Club from other survey takers, you'll know that you won't get rich soon.
The good news is that creating an account with Survey club is free, so you don't have to spend any money to get started. But even though you hear a lot about people making $100 or more for a 5-minute survey, you should know that this is not typical.
Most people, especially at first, will take 15-minute surveys that only pay them $1 or $2 for their time. This works to about $4 to $6 an hour, so don't quit your regular job.
But if you remember that you can do these surveys while watching TV or waiting for a doctor's appointment, you can find a lot of time in the day to make extra money online.
What is the Earning Potential of SurveyClub?
Survey Club and other sites don't offer many ways to make money. But they can be a great way to make extra cash, maybe enough to pay for Netflix or other small monthly bills.
The last thing you should know about making money with Survey Club is that you won't be able to get your money right away. Since most surveys pay between $1 and $2, the company needs you to have at least $20 in earnings before they send you your money.
Once you have $20 in your account, you can choose from several ways to get your money. However, even though you can request a payout as soon as you reach the $20 minimum, you might not get your cash for a few weeks.
Survey Club Referral Programme
Oh, and if the money you make from surveys isn't enough, you can also take advantage of Survey Club's referral program and other offers. The company will give you $1 for every person who joins Survey Club through your unique referral program link. This is a great way to make money by using your friends, family, and social media followers.
What is The Best Paying Survey Site?

Here are the best options to pay you to take surveys for money.
Swagbucks is a popular survey site that will pay you to take surveys.
LifePoints.
InboxDollars
Survey Junkie
Opinion Outpost Surveys
i-Say Surveys
Toluna Influencers
MyPoints
Related: Stock Rover Review: Is it a Good Stock Screener?
Survey Club Reviews: Does Survey Club Work?
Survey Club is just like all other legitimate survey panels in that it is free to join. You will never have to pay anything to enter. Also, signing up is quick and easy.
After you fill out your basic information, SurveyClub will ask you to fill out your profile with information about your job and income. There is also a short survey about your health and way of life.
With the third step, things start to go wrong. It shows that this survey panel is not working on its own. Instead, it gets its supply from third-party survey sites. Here is what it means.
To make more money, you should join at least three other Survey Sites, like Ipsos I-Say, Opinion Outpost, National Consumer Panel, and E-Poll.
These survey panels are real and can help you make money on the side. You don't have to join them. But if you don't do it, the only ways you can make money will be through low-paying general opinion surveys and consumer opinion surveys.
Even if you don't sign up for any of these panels immediately, most surveys will send you there anyway, forcing you to sign up. So, it looks like Survey Club is a middleman (or maybe even a subsidiary) set up to send more traffic their way, even though it has almost no surveys.
How to Sign Up With Survey Club?
Go to the Survey Club's website.
In the dialogue box provided, enter your first name and email address.
Log in to your email account and click the verification link to activate your new Survey Club account.
Enter your payment information and answer questions about your family, education, age, location, gender, and country.
You will receive a $5 registration bonus for joining the platform and completing basic survey tasks on the site.
Are Branded Surveys Legit?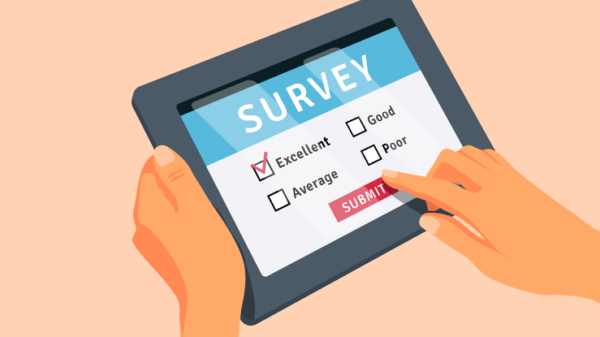 Branded Surveys is totally legit, which is good news. As long as you qualify for the surveys and do them right, you should get the points that each one says it will pay.
Users of Branded Surveys love how often the site gives them new surveys to fill out and how quickly they get paid.
But one problem we and others in the Branded Surveys community found is that sometimes you have to answer a lot of screening questions before you can finish a survey, only to be told you're not a match.
How Can I Make $100 a Day Survey?
SurveyClub just like Swagbucks is one of the best (if not the best) reward sites where you can earn up to $100 per survey by clicking a few buttons in your spare time. If you don't already know, you should know that Swagbucks is legit and even gives you a $10 sign-up bonus.
There is also Survey Junkie, which has a clean interface and many short and long surveys to choose from. You can review almost any product sold in stores, and you can even review music. Survey Junkie has paid out $25 million, and each of its 20 million members gets $1 million or more every month.
Other Ways to Make Money on Survey Club?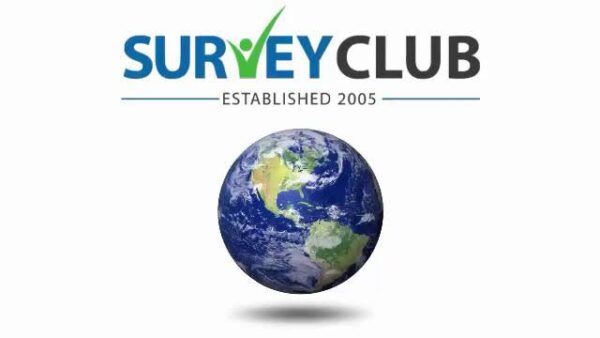 There are various additional methods to get money with Survey Club besides completing surveys. These are some examples:
Focus Groups
Participate in focus group conversations and earn up to $60 every day. There are various sorts of focus groups, which include:
Two-Way Focus Groups:
Dual Moderator Focus Groups:
Dueling Moderator Focus Groups:
Respondent Moderator Focus Group:
Client Participation Focus Groups:
Mini Focus Groups:
Teleconference Focus Groups:
Online Focus Groups:
The focus groups are routinely paid $60 to $200 per hour, although Survey Club does not conduct any of them. Instead, the company seeks volunteers.
Invite Friends
Survey Club gives members a unique URL to share with friends and family. You'll get $1 if one of your contacts signs up using your link, up to a maximum of five friend referrals.
Check out Stilt Loans Review: Personal Loans For Immigrants And Visa Holders
How to Redeem Points With Survey Club?
As previously stated, Survey Club does not use a points system, but they will compensate you for your comments in three ways.
● PayPal
PayPal's minimum payout threshold is $25. However, each payment can take up to two weeks to clear.
● Gift Cards
A gift card, like PayPal, has a $25 minimum cash-out threshold. Your gift card will be delivered to you within two weeks. You can redeem your winnings through Amazon or prepaid debit cards.
● Check
Some Survey Club partners pay by check, with a $25 minimum compensation.
● Donations
You can also contribute your Survey Club earnings to charitable organizations.
SurveyClub Alternatives
Swagbucks
Swagbucks is slightly different because you can make money by watching videos, shopping online, and taking surveys. When you sign up online, you can earn points by doing everyday online things.
Survey Junkie
Survey Junkie is a site for taking surveys that is free to use and gives you access to hundreds of possible surveys. You can sign up quickly and easily with Facebook, Google, or an email address, but you must join in the US, Canada, or Australia.
Unlike Survey Club, Survey Junkie has a points system that lets you get cash or gift cards in exchange for the points you earn by taking surveys.
LifePoints
LifePoints makes it pretty easy to qualify for many different surveys compared to other sites. In addition, people from all over the world outside of North America can take surveys on LifePoints. They are even available in 26 other languages.
Bottom Line
Survey Club is not a scam. But you won't get many survey invitations if you live in the UK or another country. Taking online surveys is one of the least ways to make money online. The pay is low, and you will also be turned down a lot.
All your time on these surveys that don't pay much and don't work out means you'll make much less than the minimum wage. I'm not saying that you should never try it. On the contrary, online surveys can help many people in many ways. It's just another legal way to make money, after all.
Don't miss this Steady App Review: Is It Legit?
Frequently Asked Questions
Q: How long does it take to receive money from Survey Junkie?
Once you reach $20 to $25, you can cash out with Amazon gift cards, PayPal cash, or a check. Unfortunately, your payment could take a couple of weeks to process, which can be annoying.
Q: How much money can you make a day on Survey Junkie?
Depending on how long and complicated the survey is, you can make anywhere from 50 cents to $5 for each. Most surveys take between 5 and 10 minutes, but if they send you to a different site, it could take 30 minutes.
You can also make money by joining focus groups, which pay anywhere from $60 to $200 per hour. Also, drug companies can pay you $1,000 for taking part in surveys for clinical trials.
Q: Who is the Survey Club for?
Survey Club is ideal for people who wish to earn extra money by taking online surveys or conducting market research in their spare time.
Q: Are there any online surveys that actually pay?
Yes, there are a lot of paid online survey sites. However, like Survey Club, it does not pay people by giving them points. Instead, you will be paid cash for any survey task you finish, and Survey Club will send you the money. Most of the time, the rewards are more significant the longer and more detailed the survey is.