Last updated Mar. 11, 2023 by Peter Jakes
Stash is a personal finance app that lets you use banking and investment services. Stash is a budgeting, investing, banking, and financial literacy app for everyone.
They also provide tier-based monthly membership plans. Let's start by answering an important question that's probably bugging your mind.
Is Stash Legitimate?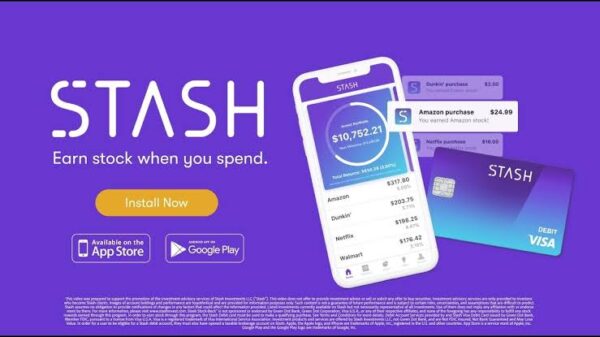 Our research concludes that Stash is a legit personal finance and brokerage company. According to the mission statement on their website, they aim to provide services that make investing more accessible and less complicated for newbie investors.
Here are some of the reasons for our conclusion that Stash is a legitimate app:
Stash App is a budgeting and investment app that Stash Financial, Inc owns.
This company complies with the U.S. Security and Exchange Commission (SEC) regulation.
Also, they have been incorporated in Delaware since 2017 with the Reporting File Number 021-242998.
Furthermore, Stash Financial, Inc. is FINRA licensed as a valid brokerage firm by the New York district office. Their CRD number is 287728.
Finally, we discovered that Stash does not have any disclosures — one of the signs of a legit brokerage firm.
Related: Rebaid Review: Is It Legit?
Who Owns Stash App?
The Stash App was developed in 2015 by David Ronick, Ed Robinson, and CEO Brandon Krieg under the company Stash Financial, Inc.  Early this year, and Stash got massive investment funding from the Series G funding round.
These investment funds raised their market valuation to $1.3 billion — surpassing the "unicorn" status.
Recently, they've also been unconfirmed news about the company's plans to go public. The company was said to be in consultation with Goldman Sachs about strategies.
There are also speculations that they might pursue either a SPAC merger or an IPO.
According to Crunchbase, the leading investors of Stash include Lending Tree, Eldridge, Goodwater Capital, Owl Ventures, T. Rowe Price, and Union Square Ventures.
Stash Review: What is Stash App?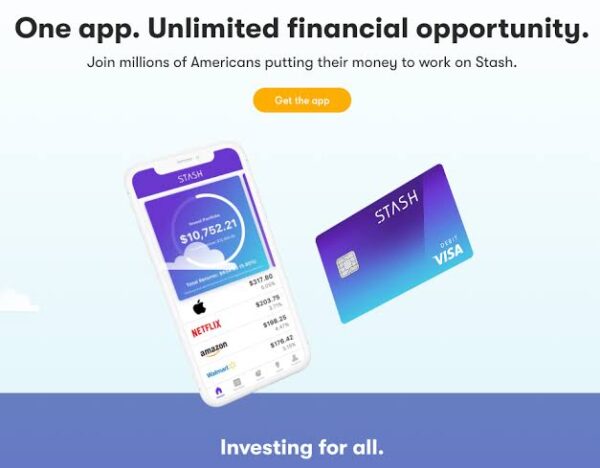 The Stash App is a unique package of banking, investing, and advice services integrated into a complete personal finance app. This investment solution focuses on long-term investing, and the target audience is younger and more inexperienced investors.
Stash's founders claim the app is the gateway towards democratizing investing. To achieve these goals, Stash tried to simplify the investing process. This approach makes investing more accessible to newbie investors who might have difficulty learning about investing in the stock market.
In addition to streamlining the investing process for beginners, they also provide a comprehensive educational tool, Stash Learn, which shortens the learning curve for people new to investing.
Next, let's talk about some of the features of Stash.
Stash App Review: Key Features of the Stash App
Below are some of the features we found that Stash provides to users:
Easy Account Setup
The easy-to-use interface of Stash makes it pretty simple to sign up for an account. But first, you need to give us some information about yourself to get started.
After that, you'll get a message telling you to set your investment goal and buy your first stock. After that, Stash gives you six options for goals: retirement, budgeting, emergency savings, wealth growth, stock incentive earning, and financial coaching.
You can skip this step and do it later. However, to finish signing up, you must choose a membership plan and enter a credit card number.
Related: RealtyShares Review
Goal Planning Tools
The tools for setting goals are one of the best things about the Stash app. This tool is fine-tuned for different uses, such as:
Budgeting
Building Wealth
Earn Stock Rewards
Retirement
Saving for the Unexpected
It's a bit of a bummer that Stash's goal planning feature doesn't have the financial calculators and tools you need to measure your success once you've chosen your goals.
On the plus side, Stash users can use a learning portal to learn about various investing and financial planning topics. In addition, it has resources that can help you learn about several best practices for setting goals.
Even though many of the articles in this information aren't directly about your finances, they may still be relevant to your overall goal profile.
Bank Account Services
Stash has banking services that could make it easier for you to track all your money in one place.
For example, one of the best things about Stash's bank account is the Stock-Back card, which lets you get some of your money back in stock instead of the more common cash. This enables you to save up more money for investing without paying more out of your pocket.
Stash lets you make automatic deposits and round-up transactions through their Auto-Stash service. These funds can be used to trade stocks and ETFs during the four trading hours each day.
As was already said, the program advises in the form of helpful articles chosen based on the information you share on the platform.
Unfortunately, there are no human advisors who can be talked to. In addition, the Stash platform is made for easy investing, so it doesn't have margin accounts.
Cash Management Tools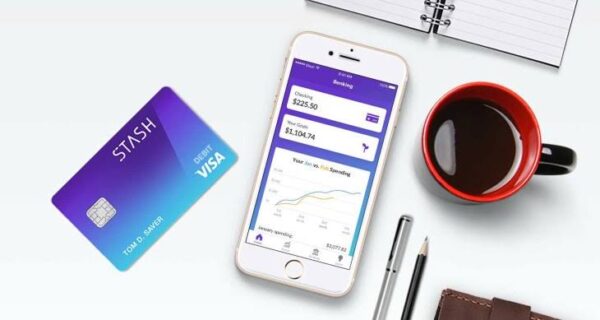 When your cash in Stash's Smart Portfolio reaches $1, it is automatically moved into the portfolio. Money market funds aren't available, which makes sense since the cash balance will never be big enough to earn much interest due to the active sweep of the portfolio into the market.
As a part of banking, Stash gives you more control over your cash flow by letting you make mobile deposits and giving you tools to help you stick to a budget. You'll also have access to your paycheck's early direct deposit feature. This gives you more financial flexibility because you can manage these funds up to two business days before you might typically expect to get the money.
Portfolio Construction Tools
You can use Smart Portfolio, Stash's fully managed service, or select your assets. If you want to design your allocation, you can choose from about 4,000 stocks, exchange-traded funds, and real estate investment trusts. This is more than most Robo-advisors offer (REITs).
You might also find that investing in fractional shares gives you more investment options.
The investing research team at Stash makes the Smart Portfolio, which is usually a passive way to build up money with the least risk. A sliding scale lets you change the level of risk in your portfolio based on your choices, goals, and financial situation.
The asset allocation is spread out over a wide range of local, foreign, and bond assets, and the money is put into ETFs. In January 2022, Stash added cryptocurrency to its Smart Portfolio diversification plan.
The Available Assets in Stash are:
Individual Stocks
EITs
Socially Responsible or ESG Options
ETFs
Non-Proprietary ETFs
Crypto, Forex
Portfolio Customization
Unlike other Robo-advisors, Stash gives you a chance to have complete control over how your portfolio is built.
Unlike the Smart Portfolio, this flexibility provides fewer ways to manage your portfolio. This is fully taken care of without the ability to change the allocation. Other than to raise or lower the overall level of risk.
See also, Qoins Review: Round Up Your Purchases to Pay Down Your Debt
Stash Portfolio Management
Creating the allocation manually or using the Smart Portfolio option will affect how Stash manages your portfolio.
If you choose your investments, you have a lot of freedom, but Stash gives you almost everything you need to run your portfolio. This part of your finances does not change on its own.
You must decide if you want to follow the tool's suggestions to improve your allocation. Using Stash this way doesn't work like a Robo-automatic advisor's portfolio service but more like a regular brokerage account.
How to Use Stash Smart Portfolio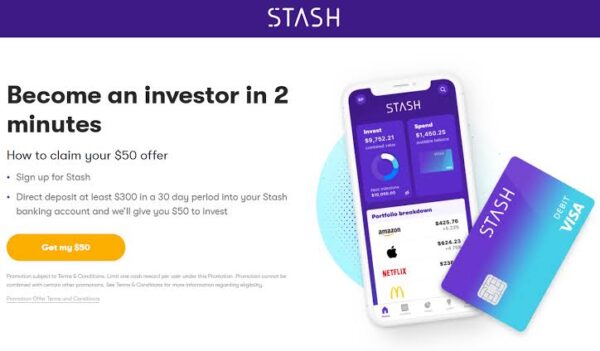 With the Smart Portfolio, you can fully automate your investment and let Stash take care of the maintenance. Stash checks your account every three months to see any rebalancing opportunities.
It also ensures that your portfolio's weighting is correct when you make withdrawals or deposits. There are no tax-loss harvesting or other tax-optimization features.
It's important to remember that the Smart Portfolio can only be used in your brokerage account. Since most other Robo-advisors offer this feature specifically for retirement and long-term accounts, this is a big problem with the platform.
In addition, you won't be able to see how the allocation fits into the structure of your portfolio as a whole because Stash doesn't let you combine accounts with investments from other places.
Key Portfolio Management Features
Automatic Rebalancing: Quarterly (Smart Portfolio Only)
Reporting Features: Tax Reporting, Statements, Performance
User Experience
Desktop Experience
Stash is usually made with new investors in mind, and this is reflected in the desktop interface. The website is easy to use, has interesting content, prompts, and functions, and is easy to navigate. Emails about the state of the market, your deposits, or other personal financial matters are useful and sent at the right time. Overall, the Stash desktop platform is easy to use and understand.
Stash Review: Mobile Experience
IOS and Android users can easily find their way around, make purchases, and use the mobile experience. In addition, with the app, you can manage every part of your account without using a computer.
Stash was first made for mobile devices and then added to desktop computers. So even though the experiences are similar now, some customers may prefer the mobile option because it is easier to use and has a few more features (such as support for debit cards).
Stash Security Features
When you use a financial app, you want to be sure that your money and personal information are safe. Stash protects its users with cutting-edge security features like 256-bit encryption, biometric verification, and other new technologies.
Security is another crucial thing to think about when you bank or invest. Through a partnership with Green Dot Bank, FDIC insurance covers all deposits made to Stash bank accounts up to the maximum amount allowed. In addition, investing in Stash is insured up to $500,000 by Apex Clearing Corporation, which is a partner company.
Related: Lifepoints Review: Scam or Legit? Here Are The Facts
Stash Educational Services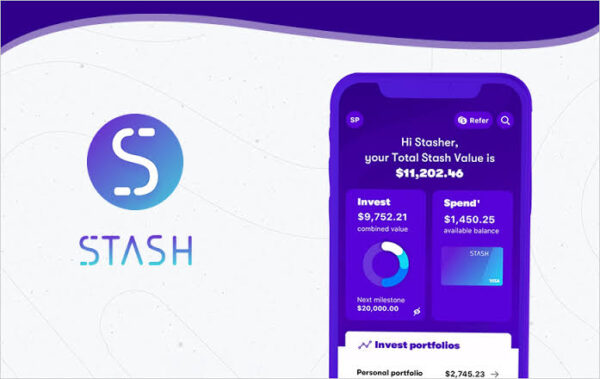 Stash is pleased to provide high-quality instructional materials to assist first-time investors in learning about money and investing. There are a variety of intriguing and simple topics under "Learn" on the dashboard.
Because of the user demographic, much of the content on Stash is geared toward younger or less experienced investors. However, because of the excellent quality of the content and the ease of use, Stash users can significantly expand their understanding of investing.
Stash App Review: Customer Service
Most of Stash's support options are designed to help with digital-only experiences. You will be given a phone number and an email address to contact a human support staff member.
If not, the online chatbot and FAQ page can answer many questions. Unfortunately, since Stash doesn't offer human help, there is no way to talk to a financial advisor.
How Does Stash Work for Beginners?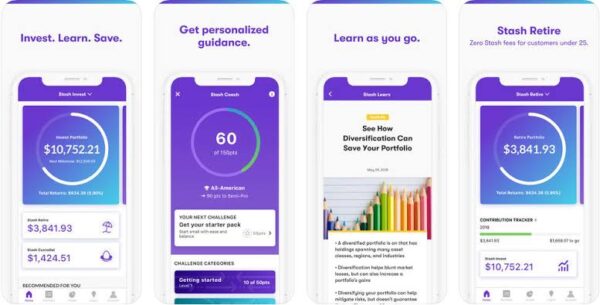 You must download the app, establish an account, and select the Stash plan that best suits your needs. You must also answer a few easy questions about your investment portfolio and risk tolerance – and be prepared to pay Stash's fees, which begin at $3 per month for the Growth plan.
Stash is ideal for novices who want automatic investing alternatives with the ability to pick and choose assets. Subscribers can invest in hundreds of securities at any dollar level using fractional shares. Its fees start at $1, which may be greater than competing applications' rates for lower amounts.
Stash App Pros
Tools for automatic savings and investment
Earn additional stocks by using your debit card.
The app includes educational content.
Educational materials that are extensive and readily available
The innovative Stock-Back card combines spending and stock rewards.
DIY investment customization is available for all accounts.
The minimum investment needed is low.
There is no account minimum for basic accounts.
Provides fractional shares
Stash App Cons
ETFs with high-cost ratios
Premium versions have high monthly fees.
There is no automated IRA portfolio management.
There are no human or financial counselors.
There will be no tax-loss harvesting or other tax-saving methods.
There are no wealth management services.
Best Investment on Stash App
The best long-term investments for every investor personality type, including:
Target date funds
Certificates of deposit (CDs)
Bond funds such as ETFs or mutual funds
Roth IRA
Robo-advisor portfolio
Cryptocurrency
Stocks such as ETFs or mutual funds
Stocks as index funds
Small-cap stocks
Real estate
Growth stocks
Dividend stocks
Is Stash Free?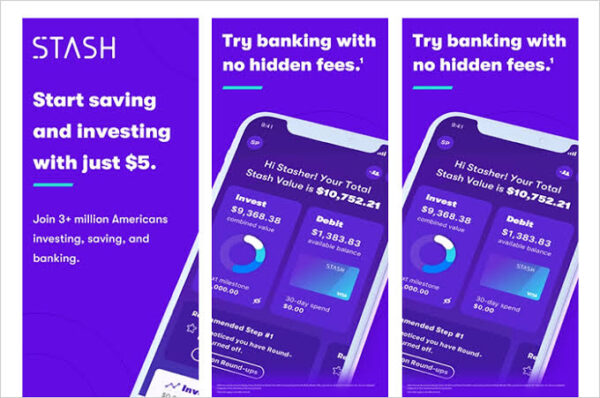 The service has an account minimum of $0, but managed Smart Portfolios cost $5 to get started. The monthly fee is $3 or $9, depending on your desired services and account types. Stash might be a good choice if you want a little help putting together a portfolio of stocks and ETFs.
What Are the Fees For Using Stash?
Instant transfers from Stash cost 1%, but regular transfers are free. A $75 ACAT fee must be paid if an investor wants to move their assets to another brokerage firm. Customers of Stash can take money out of their Smart Portfolios for free, and there are no fees for selling investments.
Is Stash Right For You?
If you're looking for access to both a managed portfolio and an individual brokerage account where you can dabble in picking your investments, Stash may be a good fit. Stash also provides access to fractional shares, allowing you to diversify with very little money.
But if you're looking for automated investment management, you can get similar services for less elsewhere. Other Robo-advisors will also allow you to have an IRA managed.
Bottom Line: Is It Worth it to Get Stash?
Stash has many functions, but most are dedicated to investing. As a result, its budgeting capabilities fall short of those of the top budgeting apps. However, few apps compare to Stash if you want to invest, bank, and budget all in one spot.
Because Stash charges a monthly fee, compare the app's cost to investing costs charged by brokerage firms. You also receive a bank account and a debit card with Stash, although you may spend more to invest than you would elsewhere.
Frequently Asked Questions
Q: Is Stash Good for Beginners?
People who don't know how to invest and want to learn. Investors who want to buy only a small number of shares. Investors who wish to choose their investments and get portfolios that are managed automatically.
Q: Can You Make Money on Stash?
How much money you make with Stash will be up to you alone. However, the more you put money into investments and the better they do, the more you can make. As a reminder, investing involves risk. There are no guarantees; your investments may gain value over time but also lose value.
Q: Do You Pay Taxes on Stash?
Investing with Stash is taxed similarly to investing with any other service. However, it means you will have to pay taxes on the money you get from capital gains, dividends, and income interest.
Q: Can you transfer money from Stash to a bank account?
Use a web browser to access Stash. To begin a transfer, go to https://app.stash.com/withdrawals/new. Then, complete the form (follow the on-screen instructions). Allow 2–4 business days for your funds to be transferred to your associated bank.