Last updated Apr. 18, 2023 by Favour Chinaza
RealtyShares is one of the most effective real estate crowdfunding platforms available! This RealtyShares review will go ahead to explain if real estate is a legit option for investors who don't have enough for lone investments.
It is worthy to note that RealtyShares's residential and commercial real estate platforms have amassed over $200 million in capital.
If you've ever wanted to invest in real estate but didn't know where to start or if you wanted to deal with all the headaches that come with it, you owe it to yourself to learn more about real estate crowdfunding.
Several new crowdfunding and peer-to-peer lending platforms have emerged in recent years.
These platforms offer interesting new ways for investors to invest their money in real estate and diversify their retirement savings.
Considering the benefits of real estate, such as income, appreciation, and tax benefits, this may be something to look into further and a simple way to improve your finances right now.
Most people are still getting used to the idea that crowdfunding can be used as a way to invest.
Furthermore, it is one of the best real estate crowdfunding websites to join and begin investing with. This review will review some of RealtyShare's advantages, disadvantages, and features.
Knowing this will assist you in determining whether RealtyShares is the right website for you to invest in.
Good Read: RealtyMogul Review: Invest in Real Estate With Only $1,000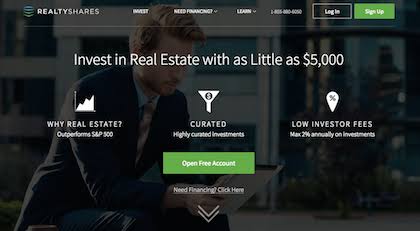 RealtyShares is an online investment platform that focuses on real estate. It connects investors, borrowers, and sponsors, and the entire transaction takes place on the website.
RealtyShares, unlike larger online real estate investment platforms, focus on smaller investments, such as single-family house flips, rather than large apartment buildings and commercial investments.
In 2014, RealtyShares investments totaled $300 million in real estate property value, spread across dozens of cities in 17 states.
One feature distinguishing RealtyShares from the best real estate investment trusts (REITs) and other real estate investments is the ability to invest in a single, very specific property in groups of properties.
How Does RealtyShares Work?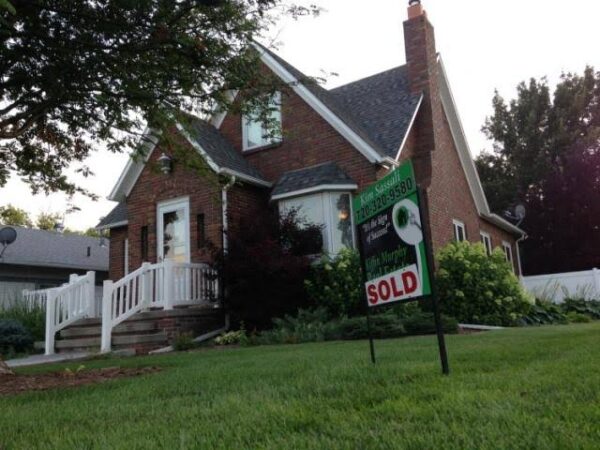 RealtyShares looks at investment opportunities to see if they meet the platform's minimum requirements.
If it does, the investment would be listed on the website, along with everything from general information about the real estate deal to legal documents showing the deal's risks.
Also, investors can buy anything from a small piece to a bigger investment to the whole thing.
The site's dashboard tracks how much money investors have made and gives them tax information at the end of every year.
Investors can put their money into real estate loans or stocks and bonds. Commercial property is another way to put your money to work and practical ways to invest up to $100,000.
Also, the platform might let you propose the investment of your choice, which the website would then finance.
What Does RealtyShares Offer?
Think of them as the middlemen. Real estate developers go to them to get money for their projects, and investors like us give them the money.
As an investor, you get to see a summary of the specific property you'll be investing in, whether it's a debt or equity deal, how returns will be made, and a bit about the company that operates and manages the asset.
You also get an overview of the market and more information about how the returns are calculated, which is important when judging each possible investment.
Why You Should Invest in RealtyShares
RealtyShares gives real estate investors a chance to put together a portfolio of real estate investments instead of putting all their money into a few investments.
Investors can also choose from several deals to participate in by buying private equity positions or funding loans.
The offer lets investors participate in bigger investments that may have been available (normally) only to big investors.
You can also choose to spread out your holdings across different types of investments and properties on the platform, and you can do this graphically.
The investments can also be passive, which is much like owning financial assets in that you don't have to take care of the property daily.
Investors and real estate businesses that need money are finding the service useful.
RealtyShares does all the leg work for you.
The platform looks at every opportunity and then does a background check on the real estate company's or borrower's top executives.
They also look at title reports, property inspections, proforma financial statements, comparable sales data, and other important information to both parties.
The results of their investigation are posted on the platform or sent by email to users.
This way, you can find out right away what the risks are for each real estate investment. RealtyShares will do all the work to determine what you need to know.
If the investment doesn't go through for any reason, all the money you put into it will be returned to you in full.
RealtyShares Review: Features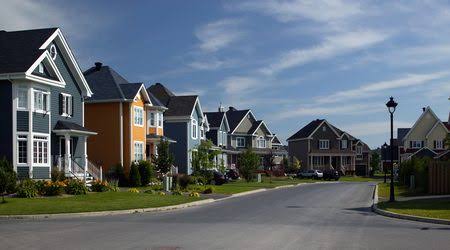 RealtyShares Pricing
RealtyShares doesn't charge anything to sign up, and once you're signed up, you can look through investment listings for free.
RealtyShares charges an annual fee of 1% for managing investments in equity. Also, they may charge an "over-raise" fee to cover the initial legal fees for the investment and any other agreed-upon costs.
RealtyShares gets paid for investing in debt.
It is done by charging the borrower an amount equal to the difference between the net interest paid to the investor and the interest rate charged to the borrower, called the servicing fee.
Is RealtyShares Secure?
RealtyShares uses 128-bit SSL encryption, similar to that used by banks. Third-party security firms also conduct regular platform reviews to ensure that all security standards are met.
Furthermore, the website does not store your banking information on its servers, and you will be logged out automatically after 10-15 minutes of inactivity.
When you invest in debt securities, your money is deposited into an FDIC-insured account at Wells Fargo, N.A. Equity.
Preferred equity investments are held in a tri-party escrow account with the broker-dealer partner and a third-party bank.
Real Estate Clearing Agency
RealtyShares collaborates with North Capital Private Securities Corporation to provide execution services for preferred equity and equity investments.
North Capital is a registered broker-dealer and a FINRA and SIPC member. North Capital also oversees RealtyShares' regulatory and compliance functions.
Regular Updates
RealtyShares periodically updates on equity and preferred equity investments, usually every quarter. However, additional updates are issued when there's important information available. Information is provided online and by email sent directly to you.
RealtyShares Tax Reporting
The website will also provide you with the necessary tax documents (IRS Schedule 1099-INT and K-1) for your investments, but no later than April 15th to bypass the IRS penalty for late filing and payment.
Holding period – Each investment you make using RealtyShares has a holding period anywhere from under six months to over five years, though they may extend beyond the original production.
Minimum Initial Investment
The minimum for any single investment on RealtyShares is $5,000, but some assets may be available for as low as $1,000, though you can increase your investments because real estate is one of the ways to invest $10k.
Who Can Invest in RealtyShares?
For now, only accredited investors are permitted to invest in RealtyShares. However, you are considered an accredited investor if you:
Have a net worth of more than $1 million as an individual or jointly with your spouse (excluding the value of your primary residence).
Have earned more than $200,000 per year in the last two years or a joint income with your spouse of more than $300,000 per year, with a reasonable expectation of earning the same amount this year.
You should ideally be wealthy, as these investments are riskier than investment options available to the general public, such as bonds and stocks.
RealtyShares Review: Getting Started
To join and become an investor at RealtyShares, follow these simple steps:
Sign up on the RealtyShares website
Browse through the real estate investments (you'll have to wait for a 30-day SEC "cooling off" period)
Check and Finalize your investments
Wait for the funding goal to be reached for the investment (100% funding)
Manage your real estate investments.
RealtyShares does most of the investigative legwork
The site evaluates each opportunity before conducting a background check on the principal executives of the sponsoring real estate company or borrower.
In addition, they examine proforma financial statements, title reports, property inspections, comparable sales data, and other pertinent information.
The findings of their investigation are available on the platform or can be sent to you via email. As a result, risk factors for each investment are known ahead of time. RealtyShares handles all of the research for you.
If the investment does not close for any reason, any funds invested in the transaction will be fully refunded to you.
RealtyShares Review: Pros and Cons
Even though RealtyShares is one of the best platforms for investing in real estate, it still has pros and cons.
The pros and cons of RealtyShares will help you decide whether or not to join the platform.
Pros
Freedom to choose individual properties to invest in without having to deal with all the property management.
RealtyShares investments come with tax advantages
The platform allows users to choose between residential and commercial deals.
RealtyShares offers the highest investment volume.
Low minimums ($1k – $5k versus $10k average) Superior bankruptcy protection.
Cons
Offered securities are not traded publicly (illiquid investments).
The holding period for investment can range between 6 months and five years (or more).
Users on RealtyShares can only invest if they're accredited investors.
What Kind of Realtor Makes the Most Money with RealtyShares?
A real estate broker stands as one of the highest-paying and most lucrative careers in the real estate industry.
On average, experienced brokers earn a six-figure pay. However, you can only achieve this number when you get a significant-good reputation.
A real estate broker's job (not the same as a real estate agent's) is primarily negotiating and organizing real estate dealings. Therefore, you must have acquired a real estate broker license course to become one.
Better Alternatives to RealtyShares For Your Real Estate Investments

RealtyMogul
RealtyMogul is similar to Fundrise because this platform has switched to offering funds that combine multiple real estate properties into a single investment product. This is similar to how real estate investment trusts (REITs) have worked since long before the JOBS Act.
Diversification is already built into these REITs, which may be good for investors who don't have the time, knowledge, or means to spread their money across different properties and markets. Check the RealtyMogul full review here to know if you should invest with RealtyMogul.
PeerStreet
PeerStreet is a platform similar to RealtyShares and EquityMultiple in that you need to qualify as an accredited investor to participate in their investment opportunities.
One good thing about the PeerStreet platform is that you must invest at least $1,000 to open an account. This means that even if you are an accredited investor with money, you don't always have to invest such large amounts in each deal.
CrowdStreet
Investing in a REIT through CrowdStreet is speculative and risky, just like investing in anything else. You could lose all the money you put in, and you are not guaranteed to make money.
Before investing, you should always research or talk to a financial advisor. Most of CrowdStreet's deals have a minimum investment of $25,000.
Fundrise
Fundrise differs slightly from the other sites on this page because investors don't put their money into just one property.
Instead, their money is pooled into properties, and they get a return (with a maturity date of approximately 5 years). As a result, Fundrise has earned a massive following since it was founded in 2010.
This site makes it easy to pick from dozens of eREIT funds to invest in, which can help anyone diversify their portfolio of investments. Watch this video to see how their system works.
EquityMultiple
EquityMultiple is one of the smaller crowdfunding sites on the market right now, but it is growing quickly.
If you've ever wanted to invest in real estate but didn't know where to start or didn't want to deal with all the hassles, you owe it to yourself to learn more about real estate crowdfunding.
In the past few years, there have been a lot of new online platforms for crowdfunding and peer-to-peer lending.
How Safe is Your RealtyShares Investment?
Crowdfunding for real estate is not for people who don't know much about investing, and this is even more true for RealtyShares.
The real Estate crowdfunding niche is still young, and there haven't been enough deals to see the whole process.
Real estate can be a risky investment by its very nature, and RealtyShares favors single-family home flips, which are riskier than other types of deals.
While offering documents listing risk factors, RealtyShares could do much better to make its site transparent.
It says it is currently connected to WealthForge, a registered broker-dealer with FINRA and a member of SIPC.
Both are investor protection groups in the securities industry, and WealthForge ensures that RealtyShares follows the rules.
But it's not clear if The SIPC protects realtyShares investments.
Even if they do, they do not protect against loss in value, liquidity issues, or financial problems with sponsors. Instead, they would only protect the broker dealer's role as a custodian.
In reality, it is up to you to do thorough research and fully understand the risks of any deal you enter. This is a big reason why only accredited investors can take part.
Should You Invest with RealtyShares?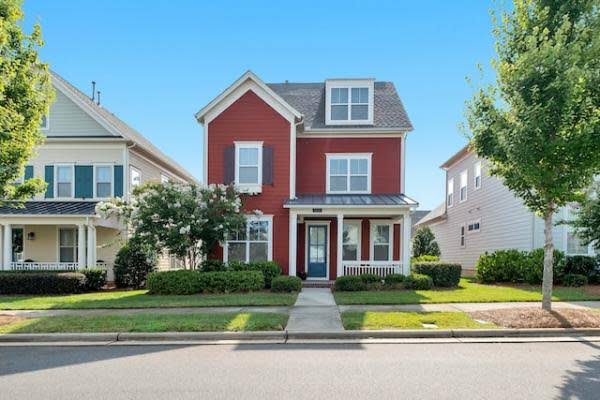 Note that RealtyShares has been acquired by IIRR Management Services, owned by RREAF Holdings, so you need to research more.
RealtyShares has some good things going for it, like enough money, smart backers, an easy-to-use website, and good press.
Investors also like that it has low minimums ($1,000 for your first deal and usually $5,000 after that) and that you can hold it for as little as six months.
It is also trying new things, like accepting Bitcoin and making products for the IT professionals in five cities who make up its main group of investors.
But most of the investments on the platform are in flipping single-family homes, which is a riskier area where individuals and smaller operators usually put projects together.
Some funds and multi-family and commercial projects are on the site, but its deal flow isn't as good as some of the biggest names in the real estate crowdfunding world.
RealtyShares is a nice and easy-to-use platform for investors who like the deals it has to offer. But only accredited investors can buy it, and it's important that you fully understand the risks.
Good Read: Reali Loans Review (Previously Lenda)
Bottom Line
A great reason to use a site like RealtyShares is that it lets you invest in real estate. This is especially true if the site enables you to invest in small amounts of real estate. In addition, the site has low fees and all the technical information you need.
There are some good things about the service and some bad things, but RealtyShares would work better if it didn't require accredited investors.
Crowdfunding makes investing more accessible to everyone, even the smallest investors. However, the requirement that investors be "accredited" means that only people with a lot of money and a high income can use the platform.
Frequently Asked Questions
Q: How does RealtyShares charge its fees?
RealtyShares says it charges a fee for investor reporting and communication when investing in a specific offering. But the site doesn't mention the details and sends you straight to the operating agreement. We looked at legal contracts with more than 40 pages. They were like a prospectus and hard for a beginner to understand.
RealtyShares takes 2% and 3% of the money raised through its website to cover costs. It also takes the annual fee to service the investment through the platform, which includes giving investors tax documents and payments.
Q: How Does RealtyShares Screen Investments?
RealtyShares looks at the sponsors first and looks for companies that have been around for a while. Next, it says it runs background and credit checks. Then it reviews proposed transactions, including financials, geography, property type and quality, and investment structure. While each investment includes risk and RealtyShares cannot guarantee results, our vetting process ensures that only quality investment properties are listed on the platform.