Some of the links in this article are "affiliate links", a link with a special tracking code. This means if you click on an affiliate link and purchase the item, we will receive an affiliate commission.
The price of the item is the same whether it is an affiliate link or not. Regardless, we only recommend products or services we believe will add value to our readers.
By using the affiliate links, you are helping support our Website, and we genuinely appreciate your support.
Last updated Oct. 31, 2022 by Charles Zemub
RealtyShares is one of the best real estate crowdfunding platforms out there! For one, they've accumulated over $200 million in capital through their residential and commercial properties platform. More so, it is one of the top real estate crowdfunding websites to join and start investing.
In this review, we'll discuss some of the pros and cons and the features of the RealtyShares platform. Knowing this will help you to know if RealtyShares is the right website for you to invest in.
What is RealtyShares?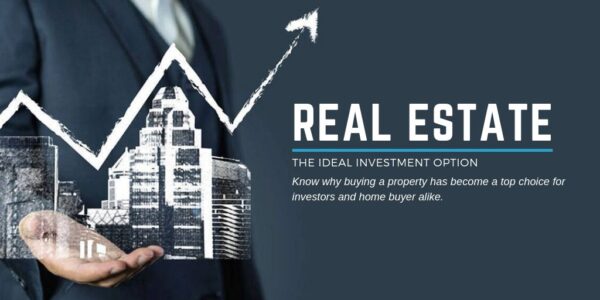 RealtyShares is an online platform for real estate investment. It brings together investors, sponsors, and borrowers with common goals and allows them to carry out transactions on the website.
Unlike some online real estate investment platforms, RealtyShares focuses on smaller business investments, such as single-family house flips, rather than (exclusively on) large apartment buildings and commercial investments.
One distinctive feature that distinguishes RealtyShares from real estate investment trusts (REITs) and other related real estate investments is that it allows users to invest in a single property or groups of properties.
How Does RealtyShares Work?
RealtyShares access investment opportunities to make sure they meet the threshold requirements for the platform. If it does, the investment would be listed on the website, and everything from general information regarding the deal to legal documents highlighting the transaction's risk factors would be included.
Furthermore, investors can purchase anything from a small part of a larger investment to an entire investment. The site's dashboard tracks the earnings history (of the investment) and also provides investor tax information at the end of each year.
Investors can either choose to fund real estate loans or equity investments. In addition, investments can come in the form of commercial property. Also, the platform may even allow you to introduce the investment of your choice, that'll be funded through the website.
Why You Should Invest in RealtyShares
RealtyShares offers real estate investors the opportunity to formulate a portfolio of real estate investments instead of having all of their capital stock in a minimal number of investments. Additionally, investors can select from various deals to participate in through private equity positions or funding loans. The offer allows investors to partake in more significant investments that may have (normally) only been available to substantial investors.
Furthermore, you can choose to diversify your holdings on the platform in different types of investment and property positions and diversify graphically.
The investments can also be passive, quite similar to financial assets, in that you do not have to get involved in the day-to-day management of the property. The service is proving to be beneficial to investors and real estate concerns in need of capital.
More so, RealtyShares does all the investigative legwork. The platform reviews every opportunity and then does a background check on the principal executives sponsoring the real estate company or borrower. In addition, they review title reports, property inspections, and proforma financial statements, as well as comparable sales data and other information necessary to both parties.
The results of their investigation are provided to users on the platform or are sent via email. In this way, risk factors regarding each investment are available to you to know upfront. RealtyShares will do all of the investigative work for you.
If, for any reason, the investment does not go through, all the funds you've invested in the transaction will be fully refunded.
RealtyShares Review: Features
Pricing – RealtyShares charges no fees for registration, and once registered will be allowed to browse investment listings for free. RealtyShares charges a 1% annual fee for equity investments to manage the investment. Also, they may charge an "over-raise" fee to cover initial legal fees for the investment and other agreed expenses.
RealtyShares is compensated for debt investments. It is done by taking a servicing fee represented by the spread between the net interest paid to the investor and the interest rate charged to the borrower.
Security – RealtyShares functions with SSL with 128-bit encryption, similar to that used by banks. Also, the platform is regularly reviewed by third-party security firms to ensure all security standards are being maintained. In addition, the website does not store your banking information on its servers, and you'll be automatically logged out after 10-15 minutes of inactivity.
If you're investing in debt securities, funds are deposited into an FDIC-insured account with Wells Fargo, N.A. Equity. While preferred equity investments are deposited in a tri-party escrow account featuring the broker-dealer partner and a third-party bank.
Clearing agency – RealtyShares works with North Capital Private Securities Corporation to do execution services in connection with preferred equity and equity investments. North Capital is a registered broker-dealer and a verified member of both FINRA and SIPC. North Capital also does regulatory and compliance oversight for RealtyShares.
Regular Updates – RealtyShares periodically updates on equity and preferred equity investments, usually every quarter. However, additional updates are issued when there's important information available. Information is provided online and by email sent directly to you.
Tax reporting – The website will also provide you with the necessary tax documents (IRS Schedule 1099-INT and/or K-1) related to your investments but before April 15th.
Holding period – Each investment you make using RealtyShares has a holding period anywhere from under six months to over five years, though they may extend beyond the original production.
Minimum initial investment – The minimum for any single investment on RealtyShares is $5,000, but some investments may be available for as low as $1,000.
Who Can Invest in RealtyShares?
For now, only accredited investors are allowed to invest in RealtyShares. However, you qualify to be an accredited investor if you:
Own an individual net worth or have a joint net worth with your spouse of more than $1 million (excluding the value of your primary residence).
Have an income of more than $200,000 per annum in the last two years or a joint income with your spouse of more than $300,000 yearly, with the realistic expectation that you'll make the same amount this year.
Ideally, you must be a wealthy person, as these investments are riskier than investment options, like bonds and stocks, that are accessible to the general public.
RealtyShares Review: Getting Started
To join and become an investor at RealtyShares, follow these simple steps:
Sign up on the RealtyShares website
Browse through the real estate investments (you'll have to wait for a 30-day SEC "cooling off" period)
Check and Finalize your investments
Wait for the funding goal to be reached for the investment (100% funding)
Manage your real estate investments.
RealtyShares Review: Pros and Cons
Although RealtyShares is one of the top real estate investment platforms out there, it still has its advantages and disadvantages. The pros and cons of RealtyShares will go a long way in helping you to finally make a decision on joining the platform or not.
Pros
Freedom to choose individual properties to invest in without having to deal with all the property management.
Allows users to choose between residential and commercial deals.
Offers the highest investment volume.
Low minimums ($1k – $5k versus $10k average)
Superior bankruptcy protection.
Cons
Offered securities are not traded publicly (illiquid investments).
The holding period for investment can range between 6 months and five years (or more).
Users on RealtyShares can only invest if they're accredited investors.
People Also Ask
What Kind of Realtor Makes the Most Money?
A real estate broker stands as one of the highest-paying and most lucrative careers in the real estate industry. On average, experienced brokers earn a six-figure pay. However, you can only achieve this number when you get a significant-good reputation.
A real estate broker's job (not the same as a real estate agent's) is primarily on negotiating and organizing real estate dealings. You must have acquired a real estate broker license course to become one.
Has Anyone Made Money with Fundrise?
People make money on Fundrise through rental income, which is given to them in quarterly dividends. Another way for users to earn returns is when the properties appreciate over time and are then sold. However, Fundrise does charge a 1% fee for management.
How Long Has RealtyMogul Been Around?
RealtyMogul was founded in 2012. It was founded by Helman and Justin Hughes, with its headquarters in Los Angeles, California. It is a marketplace for real estate investing, connecting sponsors and borrowers to individual and institutional investors. Meanwhile, RealtyMogul has paid out $100 million to its over 175,000 investors.
Frequently Asked Questions
Which is Better, DiversyFund vs. Fundrise?
It depends on your needs. If you're looking for a simple portfolio focused on a single type of investment property, DiversyFund might be the right choice for you. On the other hand, if you wish to invest in various real estate properties and want to access more advanced strategies, then Fundrise may be a better investment platform for you.
How do You Get Out of Fundrise?
While you're supposed to invest for a minimum of five years with Fundrise, you can request a cash out at any time. In addition, you can cancel pending investments from the Transactions page on your dashboard. However, the platform reserve the right to restrict redemptions, especially during real estate market downturns.