Last updated Dec. 24, 2022 by Jessica Green
Reali loans, previously known as Lenda, is an online mortgage and real estate company that enables individuals to access affordable brokerage and mortgage loans.
But despite the impressive services it offers, Reali isn't everyone's cup of tea. Here's all to know about Reali loans if you're considering a loan.
Reali Loan Overview
Reali Loan is a real estate financing company founded in 2016 by Amit Haller and Ami Avrahami. It allows homebuyers to apply for up to $2,500,000 worth of mortgage loans.
There is no origination fee, and the process of applying for a loan can be completed online.
Reali's mortgage rate depends on the type of loan you choose and the duration of your mortgage loan. The type of mortgage loans offered by Reali includes jumbo, fixed-rate, refinance, or conventional loans. Other types of financing programs also offered, include Buy Before You Sell and Cash Offer programs.
The Jumbo loan is not available to residents of Oregon, Pennsylvania, and Texas. In addition, your place of residence determines your loan limit and the type of loan you can access.
Key Features of Reali Loan
Here are some features unique to Reali loans:
Offers four mortgage loans such as fixed-rate, jumbo, refinance, and conventional loan
The loan term is between five to thirty years.
Provides financing for vacation homes, primary homes, and rental properties
The application can be completed online, and it takes 7 to 14 days to finalize a loan
Absence of origination fee
Accepts borrowers with a fair credit score
Downsides of Reali Loan
Its services are limited and only available in 12 US states.
Does not offer VA, FHA, USDA, home equity, and adjustable-rate loans.
Reali directly provides loans to its users, but it does not have the servicing rights of a loan.
Is Reali a Lender?
Yes! Reali is a lender. Unlike many loan services that require your physical presence to offer a loan, Reali grants loans online.
Reali focuses on mortgage and brokerage loans. It is suitable for people who want to sell, buy, or refinance a house.
Reali only offers a few kinds of loans to its users. It currently provides jumbo, conventional, refinances, and fixed-rate loans. Unfortunately, these loans are unavailable in some states of the US.
In addition to the mortgage loan it offers, Reali also provides services like the Buy Before You Sell program and Cash Offer program – These programs will aid your process of buying the house of your dreams.
Regardless of the efficient loan services it offers, Reali does not provide home equity loans, adjustable-rate mortgages, USDA, FHA, and VA loans.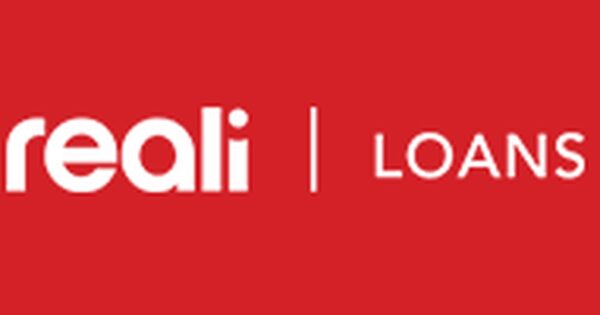 What is Reali Cash Offer?
Reali's "Buy Before You Sell" and "Cash Offer" programs are services that aid you in buying a new house.
The Cash Offer program allows you to compete and win against the competitive housing market. With this program, home buyers have access to innovative products and cash funds to aid them in buying a house.
How the Reali Cash Offer Works:
Get Pre-approved: In the first stage of getting a cash offer, a Reali loan officer will analyze your housing budget and the amount you can afford for a house. After this, a pre-approval letter will be prepared for you by the agent.
Search For A House: A Reali house agent will help you find a house within your range that ticks all your boxes.
Present a Cash Offer: When a house is found, Reali, with your approval, will make a full cash payment for the home. Once the payment is completed, you can move in and start living. However, you will pay rent to Reali until your mortgage for the house is ready.
Buy The House From Reali: Once your mortgage is secured, you can buy the ownership of the house from Reali.
Reali charges 0.5% of your house price as a commission fee. But if you use Reali loans to get a mortgage, Reali will waive the 0.5% fee.
What States Does Reali Operate In?
Reali loans carry out its operation in twelve states in the United States. However, its services are currently not available in other countries.
The major states where it operates include:
Washington
Virginia
Texas
Pennsylvania
Oregon
Michigan
Illinois
Georgia
Florida
Colorado
California
Arizona
The "Buy Before You Sell" and "Cash Offer" program offered by Reali is only available in a few counties in California. They include Inland Empire, Sacramento, San Francisco, Orange County, San Gabriel Valley, and Long Beach.
Hence, to access the "Buy Before You Sell" or "Cash Offer" program, you must be willing to own a house in any of the six counties mentioned.
Review on Other Mortgage Loan Apps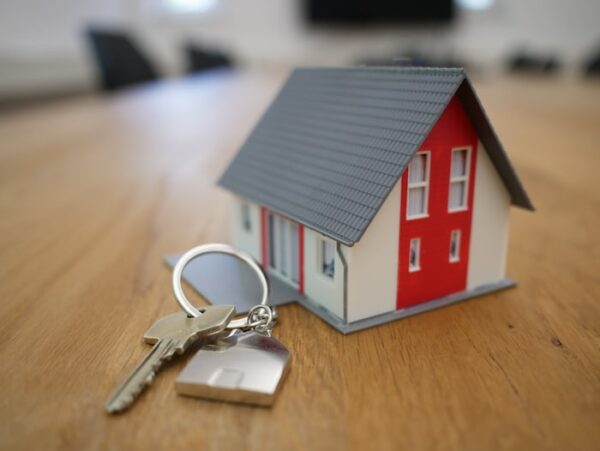 In August 2022, Tyler Baldwin, the CEO of Reali, announced that the company would seize its operation. In other words, Reali will no longer carry out its service of providing affordable mortgages and brokerage.
Although Reali is no longer in operation, there are other mortgage loan apps that provide similar and better services. Here's a review of them.
Flyhomes Reviews
Like Reali Loans, Flyhomes provides mortgage loans, cash offers, and buy-before-you-sell services to home buyers. It also offers listing services for people who want to sell their houses.
Flyhomes operates its business in six states – Colorado, Texas, California, Oregon, Washington, and Massachusetts.
Flyhomes will provide you with a cash offer to pay for the home when purchasing a house. If the seller accepts the payment, you will own the house after paying the mortgage to Flyhomes.
Flyhomes charges a one percent fee for its cash offer services. However, this fee can be offset if you patronize its mortgage services.
Is Redfin a Good App?
Redfin is a platform that provides agent services to home buyers. It provides a way for people to search for real estate online. This platform is suitable mainly for people who do not have the time and ability to search for the house of their choice physically.
The Redfin application, available on Android and iOS devices, comes with a search tool that allows users to view and browse house listings that fit their criteria.
Is Redfin a good app? Yes, it is. But when compared to the Redfin web platform, it is lacking in many areas. For example, the Redfin website offers excellent features like a mortgage calculator and market insight, but the Redfin app lacks these features.
Nevertheless, the Redfin app comes with a user-friendly interface and impressive search filters. With the Redfin app, you can ask questions about a house listing, keep up with upcoming listings, take note of your past house tours, and schedule an in-person or virtual house tour.
Is Realtors or Redfin More Accurate?
When estimating the value and price of a house, most people resort to online value calculators like Redfin, while some prefer opinions and data from realtors.
If you're under one of the two categories mentioned above, this post will help you determine which is more accurate, Realtors or Redfin.
When estimating the price of a house, Redfin relies on public and user data like the size of the house, the number of rooms, and more. Therefore, if one piece of data is incorrect, it can affect Redfin's final decision on the estimated price of a home.
On the other hand, realtors rely on personal research data. This data is often reliable and up-to-date.
When checking out the value of a house, online calculators like Redfin can be useful. However, the data provided by a licensed realtor is more accurate.
Frequently Asked Questions On Loan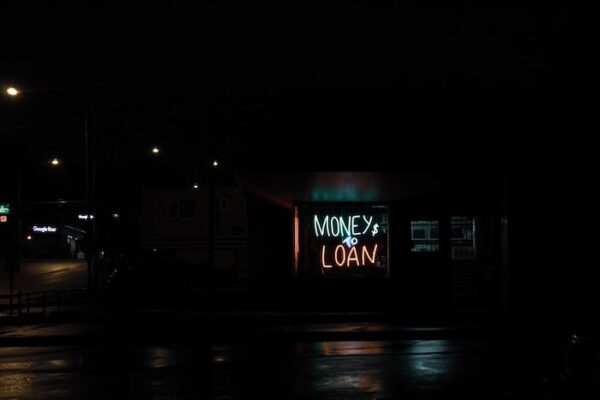 Are cash offers better for buyers?
Yes! Cash offers is better for buyers. It allow you to easily buy a house without using complicated financial methods. In addition, with a cash offer, you can avoid contingencies like the waiting period before mortgage approval, appraisal, and home inspection.
In addition, Cash Offers also enable you to win in a tight and competitive real estate market.
Types of loans in bank
There are various types of loans offered by the bank. When seeking a loan, you have to understand what category they fall into. Here are the sixteen types of loans provided by banks.
Auto loans
Boat loan
Credit builder loan
Debt consolidation loan
Family loan
Home equity loan
Land loan
Mortgage Loan
Pawnshop loan
Pool loan
Recreational vehicle loan
Small business loan
Title loan
Getting Personal Loans
A personal loan is a type of loan for medical purposes, vacations, emergencies, home renovation, debt consolidation, weddings, relocation, or for purchasing new appliances. A personal loan can either be secured- backed with collateral or unsecured.
To get a personal loan, here are the steps to take:
Research the amount of personal loan you need, the origination fee charged on your loan, and repayment terms.
Check your credit score and eligibility. This determines your chances of getting a loan.
Choose your loan type, decide on where to get the loan, and prepare collateral if you're going for a secured loan.
Research on institutions that offer the best interest rates for a personal loan, and send in your application.
Make available the necessary documents like proof of identity, proof of address, and proof of income.
Send in your loan application.
What is a cash offer loan?
A cash offer loan is an all-cash loan given by a lender to a home buyer. This enables homebuyers to purchase a real estate property with Cash without a mortgage or other financing methods.
Can I get a loan to make a cash offer?
Yes! You can get a loan to make a cash offer. There are various cash-offer financing companies that grant loans to home buyers. Once you get a mortgage, you can repay the cash offer company for their loan.